| | |
| --- | --- |
| AceNotes Today | Tuesday, March 26, 2019 |
Run, Hide, Fight Active Shooter Drill - Practice "Hide" Only!
In partnership with the Evansville Police Department, an Active Shooter Drill will take place the week of April 1-5. This drill will focus solely on the HIDE element of the exercise, regardless of whether the fictitious event affects your specific location. The drill will be announced to the campus via Ace Alerts and the active shooter audio sirens will sound signaling there is a threatening event.
During the drill: Find a location to shelter-in-place (HIDE), and lock doors or barricade within a particular space. Members of the Evansville Police Department will be stationed inside various buildings to gauge individual responses to the drill, as well as determine how quickly individuals were able to make a decision regarding the HIDE part of the drill. Once the drill is over, another AceAlert will be sent with the announcement to resume normal duties.
Note: The University invested in the purchase of interior locking mechanisms which have been installed in the majority of classrooms, enabling doors to be locked from the inside of the room. The supplier of the locking mechanisms is scheduled to deliver the rest of the locking mechanisms by the end of the spring semester to complete this project. If you are in a room that does not have the ability to be locked, you should consider other options to barricade the door as part of the "hide" element of the exercise.
The drill will be announced to the campus via Ace Alerts and the active shooter audio sirens will sound signaling there is a threatening event. Additional information about "Run, Hide, Fight" can be found at www.evansville.edu/safety.
Tornado/severe weather information
As we are moving into spring, it is time to familiarize ourselves with the difference between severe weather watches and warnings and the actions we should take in the event any are issued by the National Weather Service.
The definitions of watches and warnings are:
Watches – Conditions are favorable or expected but not occurring or imminent.
Tornado – Atmospheric conditions are favorable for the development of severe thunderstorms capable of producing tornadoes.
Severe thunderstorm – Atmospheric conditions are favorable for the development of severe thunderstorms (i.e. – producing hail at least 1" in diameter and/or 50 knot (58 mph) or greater wind speeds.
Warnings – Conditions are occurring or imminent
Tornado – A severe thunderstorm has developed and has either produced a tornado or radar has indicated intense low level rotation in the presence of atmospheric conditions conducive to tornado development.
Severe thunderstorm – A severe thunderstorm has developed, capable of producing hail greater than 1" in diameter and/or 50 knot (58 mph) or greater wind speeds.
If a severe weather warning is issued by the National Weather Service, it will be sent to the campus community through the Ace Alerts system. If a Severe Thunderstorm Warning is issued, you should be prepared to move to a place of shelter if threatening weather approaches. In the event a Tornado Warning is issued, you should immediately go to the safest area of the building you are in. A list of shelter areas for all University Buildings, Residence Halls, and Villages is maintained on the Shelter Locations and Areas page on the Security website: www.evansville.edu/safety/emergencyShelter.cfm.
Basic guidelines to follow in event of severe weather or tornado:
• Move to the safest area of the building you are in. See the Shelter Locations and Areas page.
• Stay out of stairwells to avoid wind tunnel effects.
• Attempt to warn others but do not put yourself in danger.
• Stay away from windows, doors, and outside walls, protect your head.
• After the tornado has passed, call 6911, if emergency help is needed.
• Do not leave the building unless a fire ensues or you are given the all clear by a University official.
• If in your vehicle and you see a tornado, exit your vehicle, move away from it and take shelter or get to a low area and lay down.
Equity Listening Session for faculty today!
Attention, faculty! Please join us for an Equity Listening Session TODAY - Tuesday, March 26 - at 4:00 p.m. in Eykamp 251, Ridgway University Center. Open to all! Come share your ideas about how UE can be an inclusive and equitable environment, as well as share any questions you might have about how to make your classrooms - regardless of subject - include more diverse perspectives.
Not able to make it? Email questions and ideas to EquityDesignLab@evansville.edu.
Submitted by Erin Lewis el131@evansville.edu
Research in Gerontology Symposium - Tuesday, March 26
The University of Evansville Gerontology Center, with support from the UE Institute for Public Health, is hosting the Research in Gerontology Symposium on Tuesday, March 26, from 12:30-2:30 p.m. in Ridgway University Center, Eykamp Hall, Room 251, Ridgway University Center.
Professor Katherine Im from University of Maryland University College will present the keynote lecture: "The Good Death: Definitions, Perspectives, and Implications for Public Health" at 12:30 p.m.
Professor Im is the program chair of sociology, behavioral sciences, and gerontology at UMUC. Her research interests are in the interdisciplinary study of issues related to aging, gender, social inequity, and health.
After the keynote lecture, UE undergraduate students will present posters on research topics in death and dying. The poster session will begin at 1:30 p.m. Both Professor Im's lecture and the poster session are free and open to campus and the community.
Submitted by Mari Plikuhn mp168@evansville.edu
UE Theatre presents "The Wolves"
The University of Evansville Theatre presents Sarah DeLappe's The Wolves. A 2017 Pulitzer Prize finalist, this whip-smart play is a scarily exhilarating look into a soccer team and the rawness of girl power and opens Monday, March 25, at 7:30 p.m. in the May Studio Theatre. Additional performances are at 7:30 p.m. on March 26, 27, 28, 29, 30, and at 2:00 p.m. on March 31.
Bailey Brandvold, a senior theatre studies major from Great Falls, Mont., directs The Wolves; Austin Kuhn, a junior from Evansville, Ind., serves as the scenic designer; Hannah Mattingly, a junior from Louisville, Ky., is the costume designer; Luke Kelly, a senior from Dubuque, Iowa, is the lighting designer; Jamey Rowland, a junior from Durham, N.C., serves as the sound designer; Shannon White, a junior from Rockwall, Texas, is the dramaturg; Michael Chaves, a sophomore from Senoia, Ga., is the stage manager, and Adam Rager serves as the technical director.
The cast features junior Blake Ware, from Evansville, Ind.; sophomore Jordan Williams, from Edmonds, Wash.; first-year student Kelly Walsh, from Hollywood, Fla.; sophomore Emma Tolleson, from Temple, Texas; first-year student Delanie Kitzman, from Tomball, Texas; junior Kate Milazzo, from Carmel, Ind.; sophomore Hannah Stevens, from Arlington, Texas; sophomore Grace Maddux, from Dubuque, Iowa; first-year student Liv Campbell, from Kingwood, Texas, and sophomore Julia Veiga, from Flowery Branch, Ga.
The UE Theatre Society hosts a Pre-Play Chat 30 minutes prior to the show on Saturday, March 30. All are welcome to attend the presentation and discussion with a student designer about their process on the production.
Ticket prices are $11 for adults and $9 for senior adults, students, and UE faculty and staff. UE students may obtain one free student rush ticket beginning at noon on the day of the performance they wish to attend. Seating is limited and tickets are available by calling 812.488.2031.
This Week in Music: UE Opera, Ungar Faculty Recital, and Student Recitals
Ungar Faculty Recital
Tuesday, March 26
7:30 p.m., Wheeler Concert Hall
On Tuesday, March 26, at 7:30 p.m., UE piano professor Garnet Ungar will present a recital featuring sonatas by Scarlatti and several short pieces by Mendelssohn.
The concert is free and open to the public. For complete program information, visit the music department concert calendar:
https://www.evansville.edu/majors/music/eventDetails.cfm?eventId=14792
UE Opera Presents Cosi Fan Tutte
Friday, March 29 and Saturday, March 30
7:30 p.m., Preston Arts Center, Henderson, KY
On March 29 and March 30, at 7:30 p.m., the University of Evansville Schmidt Opera Series comes to the Preston Arts Center in Henderson, Kentucky, with Mozart's comedy Così fan tutte: A School for Lovers. In this opera, the cynical Don Alfonso goads his two young friends into making a not-so-friendly wager. Its outcome will either defend the virtue of the women they love or expose an infidelity present in women everywhere. The battle lines have been drawn as the two men set out to test the faithfulness of their unwitting fiancées.
In this production we find our characters in a college town in southern Indiana with visiting guests from a rival Kentucky school. As we wonder who will ultimately prevail in this battle of the sexes, the musical genius of Mozart pervades the arias, ensembles, and choruses of Cosi fan tutte.
Mozart's opera is brought to life by UE students directed by Alanna Keenan, Associate Professor of Music with a professional orchestra under the baton of Dennis Malfatti, professor of music. Henderson native Adam Smith, takes on the role of the scheming Don Alfonso. He efforts are aided by his confidant, Despina, played by Madeline Cox of Gibson County. Rounding out the cast are the four lovers Darwi Sandleben, Kathryn Lee, Isaac Cooper, and Clay Steenbergen, all of Evansville, Indiana.
All are welcome to attend. Admission is a suggested donation of $10. The Henderson Arts Center is located at 2660 South Green Street, Henderson, KY 42420
Student Recitals
Saturday, March 30
Logan Tsuji, trumpet, senior recital, Wheeler Concert Hall, 4:00 p.m.
Sunday, March 31
Gefei Chai, viola, senior recital, Wheeler Concert Hall, 2:30 p.m.
Devyn Haas and Brittany Hildenbrand, saxophone and oboe, senior recital, Wheeler Concert Hall, 4:00 p.m.
Submitted by James Sullivan js820@evansville.edu
Drag Show 2019: Creatures in the Night
Come to PRIDE's annual Drag Show on Saturday, April 6 at 7:00 p.m.!
This year the theme is fairy-tale creatures. Enjoy a mocktail bar and professional drag and student performers!
Ticket proceeds benefit Matthew 25 and AIDS Resource Group. Tickets are $5 in advance and $7 at the door. If you are interested in a "VIP" experience, sitting at an 8-person table that includes a free drink and waiter service from the bar, then you can purchase the VIP Ticket for $6 in advance or $8 at the door (if there are still seats available).
Email uepride@gmail.com for more information or if you have any questions.
And don't forget to come to our Health Fair from 6:00-7:00 p.m. before the show, free of charge!
Submitted by Charlie Hoeg uepride@gmail.com
Newman Club: Seminarian Vocation Stories
Join the Newman Club this Wednesday, March 27, at 5:00 p.m. for our weekly dinner and discussion. This week, our seminarians, Ben and Joseph, will share with us their vocation stories. We will be serving Italian beef sandwiches afterwards. All are welcome!
Submitted by Michaela Kunkler mk305@evansville.edu
I-House: Jordan
Hashim Khalayleh, an international student from Jordan, will present this week's I-House: Jordan. Khalayleh is a freshman, majoring in English literature. His hobbies include reading and writing and his favorite part of UE is International Club. He will be sharing more about himself and his culture at I-House: Jordan, which is set for Wednesday (March 27) on the second floor of Ridgway University Center at 7:00 p.m.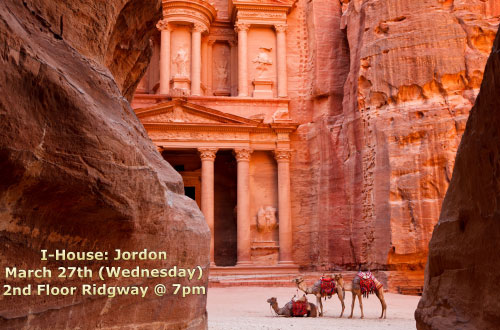 Submitted by Hussam Taj ht70@evansville.edu
Presentation on decline of monarch butterflies and milkweed
Students from the University of Evansville will be discussing the "Decline of the Monarch Butterfly and Milkweed Populations" on Saturday, March 30, at John James Audubon State Park. The presentation begins at 2:00 p.m. in the Audubon Museum Theatre. The students will focus on the impact that the decline of native plants, specifically milkweed, has on the environment, and the importance of maintaining native pollinator gardens.
Free milkweed plants will be given out to attendees of the presentation.
Seating is limited and reservations are recommended. To reserve your spot, call 270-826-2247, ext. 228, or email lisa.hoffman@ky.gov.
This lecture is part of the Nature Notes Lecture Series presented by Friends of Audubon.
John James Audubon State Park is located at 3100 US Hwy 41 North, in Henderson, Kentucky.
Kurt Vonnegut and Hoosier Quality of Place to be topic of lecture
The University of Evansville's annual Chutney Literary Conference is set for April 5-6, on UE's campus. UE students will be presenting critical papers, and will have the opportunity to win awards for their efforts.
The conference starts with the Melvin M. Peterson Literary Forum's Hemminger-Brown Lecture on Friday, April 5. The lecture will begin at 7:00 p.m. in Room 162 (Harkness Hall), Schroeder School of Business Building. The guest speaker will be Edward P. Comentale, professor of English, associate vice provost for arts and humanities, and director of the Arts and Humanities Council at Indiana University Bloomington. His topic will be "Kurt Vonnegut and Hoosier 'Quality of Place.'"
"This talk introduces my work in developing "quality of place" programs with communities in southern Indiana," said Comentale, "and then explores how Vonnegut's fiction provides ways of thinking through vexed questions about the state's identity, culture, and politics."
Comentale added that, after "a close look at depictions of Indiana and its people in Vonnegut's early novels as well as his autobiographical accounts of his childhood in Indianapolis, I will examine how, in his later work, he places the state's cultural history squarely at the center of national history and makes it representative of the problems that plague the nation at large. A widening class divide, political radicalization, the collapse of civic discourse - Vonnegut's writing locates both the causes and potential corrections to these issues in the traditions and communities he knew in the Hoosier state and then makes a case for writing and storytelling as essential to restoring the country's democratic institutions."
Comentale is the author of Modernism, Cultural Production, and the British Avant-Garde and Sweet Air: Modernism, Regionalism, and American Popular Song. He co-edits a scholarly book series on fan cultures for Indiana University Press, through which he has published The Year's Work in Lebowski Studies and The Year's Work at the Zombie Research Center.
The conference ends on Saturday, April 6, with student panels planned for 9:30 a.m., 10:45 a.m., and noon in Rooms 271 and 272 in the Schroeder School of Business Building. The Grabill and Klinger Writing Prizes will also be awarded at this time.
For more information on UE's annual Chutney Literary Conference, call 812-488-2963.
Pitch your idea to make Evansville more fun and exciting!
The first ever Community Changemaker Challenge is underway, and EVERYONE is invited to pitch their idea on how to improve our city. Folks of all ages and walks of life are welcome to form a team. The top four teams will win $1,000 in cash and pitch their idea to a panel of community investors. A 60-second video is due on April 8 by midnight. Learn more.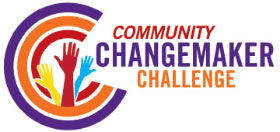 Submitted by Cindy Kelley ck116@evansville.edu
Propose your own ChangeLab

Want to make a difference in your community - or even the world? Start now by proposing your own ChangeLab project. Class credit and financial support is available, and your idea can help nonprofits, for-profit businesses, or civic projects.
Submit your idea for the Spring 2020 semester here by noon on Monday, April 1:
Faculty
Students
Spots are limited, apply early! For more info on ChangeLab, visit www.evansville.edu/changelab.
Submitted by Cindy Kelley ck116@evansville.edu
Grads - get your cap and gowns
Spring graduates are reminded to come to the UE Bookstore and purchase their cap and gown soon, as some sizes are running low. Getting your cap and gown early is important so that you make sure everything fits. Masters and doctoral graduates should have already placed their custom orders for cap, gown and hood as it takes longer for them to come in. If you're a masters or doctoral graduate and have NOT placed your order stop in the UE Bookstore immediately! Graduation announcements are also available for those wanting them.
Submitted by Doug Gustwiller dg57@evansville.edu
A Salute to Women's History: Nellie Tayloe Ross
Nellie Davis Tayloe Ross was born in St. Joseph, Missouri, on November 29, 1876. She attended a teacher-training college for two years and taught kindergarten for four years.
After her husband, William Bradford Ross, died while running for governor of Wyoming, Nellie Tayloe Ross (born November 29, 1876) was elected in his place, becoming the first U.S. woman governor. Failing to win re-election, Ross became director of the U.S. mint. During her 20-year tenure, the mint introduced the Roosevelt dime, the Jefferson nickel, and the steel penny (as a WWII emergency).
Nellie Ross was the first woman in the U.S. to serve as governor, and the first to direct the U.S. mint (which she did for 20 years).
Submitted by Darrion Culler dc199@evansville.edu
Volunteers for drag show!
PRIDE is looking for volunteers to help with its annual drag show! The event will be on Saturday, April 6. There will be a variety of different jobs throughout the day that we are looking for people to work, such as set up, working tables at the event, and serving drinks. Please email us at uepride@gmail.com if you would like to work part of the day so we can get everything organized!
Submitted by uepride@gmail.com
Drag show performers!!
PRIDE is still looking for performers for its annual drag show! This year drag show is April 6 at 7:00 p.m. Please email us at uepride@gmail.com if you would be interested!
Submitted by uepride@gmail.com
Fall & Summer Textbook Adoptions
The UE Bookstore is now requesting textbook adoptions for both Summer Sessions and Fall 2019. Departments and faculty should submit their adoptions as soon as possible so that they can be processed. You can visit the UE Bookstore website at bookstore.evansville.edu and click on the Faculty links tab to submit adoptions. If you have any questions, please contact the UE Bookstore.
Submitted by Doug Gustwiller dg57@evansville.edu
March 2019 risk management tip!
Travelers Indemnity Company states that slips, trips, and falls are a major cause of injury that occurs to both visitors and employees. The National Safety Council estimates that 25,000 slip, trip, and fall accidents occur daily in the USA. According to the Bureau of Labor Statistics (BLS), slips, trips and falls on the same level are the second leading cause of injury in the workplace. Falls on the same level are estimated by the BLS to cost $6.9 billion annually. Slips, trips and falls can occur in any business, but are of particular concern to businesses with considerable public and employee foot traffic such as those in retail, medical and service industries, such as higher education. In fact, approximately 40% of UE's worker's compensation incidents are due to slips, trips and falls.
So, what can you do to make a positive impact?
1) Be aware of your immediate surroundings
2) Wear comfortable, properly fitting non-slip shoes
3) Be aware of the type of surface you are walking on and its condition
4) Adjust to environmental and walking surface conditions
5) Pay attention to "Wet Floor" warning signs to warn of known hazards
6) Practice Good Housekeeping
7) Keep walkways and hallways free of debris, clutter and obstacles
8) Only carry items that allow you to see clearly where you are going
9) Use handrails when going up or down stairs and not skip steps
10) Eliminate or minimize distractions while walking, such as looking at your cell phone
Report unsafe conditions to Office of Safety and Security (812-488-2051).
Submitted by Kim Winsett kw83@evansville.edu
Anything ACES Sale at UE Bookstore
Now through the end of March! Get 33% OFF all merchandise in the UE Bookstore that has either the ACES logo or the Shooting A logo on it in any form. The logos that qualify are displayed below.

The discount is off the original price of the merchandise and cannot be combined with any other discount. Also check out clearance and other items specially priced for a spring clearance. Items are sure to go fast, so hurry to the UE Bookstore and check out the savings.
Submitted by Doug Gustwiller dg57@evansville.edu
BIOL 100 Online
Are you interested in taking a non-majors biology course with a lab this summer to fulfill one of your scientific literacy general education requirements (Outcome 8)? Then take BIOL 100 D01 – Fundamentals of Biology during Summer I (May 20 to June 21). Please contact Dale Edwards (de3@evansville.edu) for more details.
Submitted by Dale Edwards de3@evansville.edu
Financial aid for summer courses
If you are seeking financial aid for summer courses at UE, please complete a summer financial aid application, and return to the Office of Student Financial Services (Olmsted 106). The application will allow our office to determine the types of aid for which you may be eligible.
Work-Study:
On-campus jobs are available for continuing UE students during the summer. You do not need to be eligible for need-based Federal Work-Study during the academic year in order to apply. You may also apply regardless of your enrollment in summer courses. Applications are available within the Student Employment area of WebAdvisor.
Submitted by Amy Sowders as560@evansville.edu
Nomination open for Outstanding Senior Service Awards
Do you know a senior deserving of the highest award given by UE? Ten finalists will be honored at a breakfast in May and one student will be presented this award at commencement. Selection is based on academic achievement, demonstrated leadership, and community and campus engagement.
The Guthrie May and Mabel Dillingham Nenneker Outstanding Senior Service Award nominations will be accepted March 21-April 2.
You can nominate deserving seniors by sending an email using this format to the student(s) you wish to nominate. Please copy cb131@evansville.edu on all forms that you forward to your nominees.
Applications must be submitted to the Office of the Dean of Students by April 2.
57th Annual Student Art Exhibition 2019 winners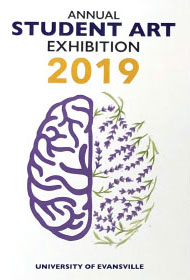 The Department of Art would like to congratulate all the winners and students who had work accepted into the 57th Annual Student Art Exhibition 2019.
We sincerely applaud the hard work and talents of all our students.
The winners are:
Best in Show Purchase Award (This piece will become property of the UE Permanent Collection.)
Michaela Kunkler for "Tessellations"
1st Place Award of Excellence
Ling Lin for "Phoenix"
2nd Place Award of Excellence
Jiashi Ying for "Little Light of Mine"
3rd Place Award of Excellence
Madison Daniels "Like Mother, Like Daughter"
Melvin Peterson Award
Brittany Kerr for "Agate Ware Grey"
Gumbert's Award
Ling Lin
Dorothea Schechte Award
Ling Lin
Dean Long Award
Arleigh Ingram for "Self Portrait"
Les Miley Award
Hunter Camp for "Lidded Jar"
Emeriti Faculty Ward
Michaela Kunkler for "New Orleans"
Pund Award
Madison Daniels for "The Baggage We Carry"
Ashley Gray for "Self-Allusion"
Merit Award
Hope Boren for "Found Things"
Merit Award
Anna Brough for "Helena Forlorn"
Merit Award
Hannah Girten for "Reflection"
Merit Award
Libbey Huffine for "Iguanodon"
Merit Award
Bre-Anna Muller for "Architectural Confusion"
Merit Award
Jessica Peistrup for "Danger"
Program Cover Contest Winner
Ling Lin
Please note that the recipient of the 2019 People's Choice Award will be announced at the conclusion of the UE Student Exhibition. All those who visit the Melvin Peterson Gallery to view the 2019 Student Exhibition have an opportunity to vote once for their favorite piece of artwork. The votes will be tabulated at the end of the 2019 Student Exhibition and the winner announced at that time. Visit the Melvin Peterson Gallery and VOTE!
The 2019 Student Art Exhibition will be on display in the Melvin Peterson Gallery until April 6.
Submitted by Brooksie Smith bs267@evansville.edu
Contribute to AceNotes
To have content considered for inclusion in AceNotes, please submit a Marketing Request Form. Deadline for submission to AceNotes is 10:00 a.m. on the requested date of publication. Only articles concerning UE related/sponsored activities will be accepted. Articles submitted to AceNotes may be edited for length and clarity. Submitter contact information is at the end of each article.