| | |
| --- | --- |
| AceNotes Today | Friday, February 22, 2019 |
Celebrating 50 Years of Service
Join us as we help Miss Betty Boyd, everyone's favorite Café Court cashier, celebrate 50 years with the University of Evansville! Betty has been serving and loving the UE community for a very long time! Stop by today and tell her she is appreciated! (Presentation from Chartwells scheduled for 1:30 p.m. today - Friday, February 21.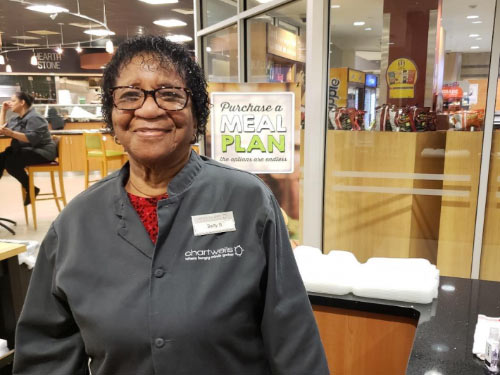 Nerd Wars 2019: Tomorrow!
Enjoy FREE Papa John's pizza, popcorn, and drinks at Nerd Wars set for Tuesday, February 26, at 7:00pm in Eykamp Hall in Ridgway University Center! Come and watch faculty, administrators, and students duke it out in a trivia-style competition.
Bring your cash! Spectators may also win prizes by entering in the ELFFAR game (this is NOT a raffle, it's a game) for the chance to win gift cards to area restaurants, Bluetooth speakers, Bluetooth headsets, a Google Home Mini, a Roku Streaming Device, and more! ELFFAR tickets are 50 cents or three for $1.
Proceeds go to the Honors Program community service initiatives.
Submitted by Blake Elliott be80@evansville.edu
Ethics Lecture speaker to discuss ethics, environmental advocacy and community organizing
The University of Evansville's 10th annual William R. Connolly Ethics Lecture is planned for Monday, March 25. The event, which is free and open to the public, begins at 7:00 p.m. in Room 170 in the Schroeder School of Business Building. Rikki Parker, south coast project manager and legal analyst for the Coastal Conservation League, is the speaker. Her topic will be "Boots on the Ground: Ethics, Environmental Advocacy and Community Organizing."
During her lecture, Parker will tell the story of her road to environmental advocacy, making stops in the worlds of toxic tort litigation and political campaigns (and yoga). She will highlight two campaigns that she led, first describing her ongoing work with the Gullah community on Hilton Head Island to push back against a highway-widening project. This community is concerned that roadway expansion will displace them from their generational homes and businesses. Hilton Head Island's history is one of rampant development and explosive growth in the tourism industry at the expense of Gullah families and the natural environment. This pattern can only change through citizen engagement, political bravery and creative policy solutions. Parker will close by sharing how a citizen-driven campaign to reduce plastic pollution culminated in implementation of South Carolina's first ban on single use plastic bags.
Parker earned her BS in cognitive science from the University of Evansville. She earned her JD from Louisiana State University, where she served as president of the Trial Advocacy Board. After graduation, Parker practiced in the areas of employment discrimination and environmental law. In 2015, she served as policy director to Scott Angelle's campaign for Governor of Louisiana. In 2016, Parker joined the South Carolina Coastal Conservation League, an environmental advocacy nonprofit where she works to protect local farms, prevent pollution from reaching South Carolina's pristine waterways, and ensure all citizen have a say in how their communities look and feel.
Author Brooks Rexroat to speak at Coffee Hour on February 22
The University of Evansville's Department of Creative Writing welcomes author Brooks Rexroat as the featured speaker for the Coffee Hour on Friday, February 22. The lecture will begin at 4:00 p.m. in the Melvin Peterson Gallery. This event is free and open to the public.
After earning an MFA in Creative Prose from Southern Illinois University at Carbondale, Rexroat embarked on a journey in higher education that has included teaching opportunities at open enrollment community colleges, regional public universities, and rigorous private liberal arts colleges. He is now based at Brescia University in Owensboro, Kentucky.
Rexroat was a 2016-17 Fulbright US Teaching and Research Scholar at Novosibirsk State Pedagogical University in Siberia, Russia, and a 2014 Bread Loaf Bakeless Camargo Fellow in Cassis, France. In 2010, he was named a Southern Illinois University Department of Irish and Irish Immigration Studies Research Fellow in Galway, Ireland.
This is sure to be a fascinating talk, and we hope to see you at this reading.
Submitted by Lisa Nikolidakis lisanik@gmail.com
Register for Chemo Buddies Hope Run 5K
Chemo Buddies will be hosting Hopefest and Hope Run 5K on April 6 from 8:00 a.m.-1:00 p.m. at Friedman Park in Newburgh to honor all those affected by cancer. At the event, there will be a 1 mile fun run/walk, a survivor's parade, and a timed 5K for trophies. The Hopefest will also include food trucks, a beer garden, pet adoptions, a vendor village, and live music! Register at ChemoBuddies.org.
Submitted by Austin Hopf ah446@evansville.edu
Attend a safe zone workshop - support LGBTQ inclusion in STEM
A Safe Zone Ally Training Workshop will be offered at the upcoming Illinois Indiana Section meeting of the American Society for Engineering Education. The workshop will take place on March 22, starting at 5:00 p.m. While this workshop is geared toward STEM faculty, all are welcome, and you need not register for the ASEE conference to attend!
Sign up to participate today at www.evansville.edu/aseeconference2019/safe-zone.cfm or by emailing ps125@evansville.edu.
Safe Zone Ally Training workshops are interactive training sessions that seek to raise awareness for LGBTQ inclusion in STEM and create a visible network of allies to foster a supportive atmosphere for LGBTQ individuals.
Participants in these research-informed workshops will:
• Develop an understanding of LGBTQ concepts and terminology
• Develop an awareness of biases
• Understand LGBTQ issues
• Recognize discrimination and privilege
Despite recent advances in equality for lesbian, gay, bisexual, transgender, and queer (LGBTQ) individuals in the United States, students and faculty on college campuses still experience harassment, exclusionary behavior and discrimination. Progress in STEM departments has been slower than in other disciplines. Safe Zone Ally Training workshops seek to create a network of engineering and STEM faculty with the awareness, knowledge and skills to create a more inclusive environment for LGBTQ faculty and students.
These workshops are hosted by the American Society for Engineering Education (ASEE) and funded by the National Science Foundation (NSF) through Grant Nos. EEC-1539140 and EEC-1748499. They will be led by principal investigator Stephanie Farrell, current ASEE president and professor and chair of experiential engineering education at Rowan University.
Learn more about ASEE Safe Zone Ally Training workshops and additional efforts to increase LGBTQ equity and inclusion in STEM at https://lgbtq.asee.org.
Submitted by Peter Schmidt ps125@evansville.edu
FREE pizza and UE health sciences graduate programs
Please join us for pizza on Tuesday, February 26, at 4:00 p.m. in Room 240 in Graves Hall. Learn why now is the perfect time to consider a graduate degree from UE's School of Health Sciences with the newly launched online Master of Public Health program and the recent graduate tuition reduction in the Master of Sciences in Health Services Administration program.
According to the U.S. Bureau of Labor Statistics, 15.6 million new healthcare positions will be created by 2022. This is more than any other job sector! A master's level degree in public health or healthcare administration is the exact educational experience many healthcare organizations are looking for to lead this fast-growing industry.
Come and hear from UE alumni about how these great graduate programs at UE made a difference in their career opportunities.
Although not required, for planning purposes, please sign-up to attend this event here: www.signupgenius.com/go/5080449ada929a6fd0-shsgraduate.
Submitted by Cindy Felts cf128@evansville.edu
University Worship in Neu Chapel: Sunday at 9:00 a.m.
The campus community is invited to join the Neu Chapel Community for worship on Sunday morning at 9:00 a.m. We will be concluding our current sermon series "The Awakened Life" with a special focus on "Awakening to Goodness." ALL are welcome, no exceptions! Hope to see you there!
Submitted by Keith Turner kt160@evansville.edu
TKE Towers!
Tau Kappa Epsilon is proud to present the 2nd Annual TKE Towers! Teams of three will compete against each other and the clock to build the tallest tower out of the provided materials. This event is free to watch, but donations can be used to help your favorite team with advantages or give disadvantages to other teams. TKE Towers will take place at 6:00 p.m. on Friday, March 1, in Eykamp Hall, Room 252, Ridgway University Center. The cost per team of three will be $15 and all proceeds from this event will go to St. Jude Children's Research Hospital. So come out and help your organization become the best builders on campus!
Submitted by Kenneth Rusk kr187@evansville.edu
Relay for Life of Vanderburgh Colleges
Please join us for Relay for Life of Vanderburgh Colleges on March 23 from 1:00 p.m.-1L00 a.m. in Carson Center. It will be a day of fun! We will have food, activities, and more! The entire event is surrounded around raising funds for the American Cancer Society to help those in the fight against cancer. You can sign up for the event on the Relay for Life of Vanderburgh Colleges website.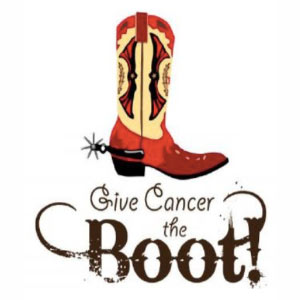 Submitted by Darby Ray dr143@evansville.edu
Final performances of UE Theatre's "Colony Collapse"
The University of Evansville Theatre proudly presents Stefanie Zadravec's Colony Collapse. Set against the present-day plagues of meth addiction, missing children, and a failing ecology, this edgy new play explores the complex dynamics of a highly dysfunctional family and their attempts to unearth a second chance in a wounded America. Performances are at 7:30 p.m. on March 1 and 2 and at 2:00 p.m. on March 3 in Shanklin Theatre.
Evansville native and UE Theatre alumna Lori Wolter Hudson '05 guest-directs Colony Collapse. Wolter Hudson is the artistic director of the New Harmony Project. John Fujisawa, a senior from Los Alamitos, Calif., is the scenic designer; Gillian Herold, a junior from Spokane, Wash., is the costume designer; Professor Stephen Boulmetis serves as the lighting designer; Sidney McCarty, a junior from Clarksville, Tenn., is the sound designer; professor of theatre Diane Brewer serves as the dramaturg; assistant professor Janel Miley serves as the vocal coach; Blake Elliott, a junior from Cypress, Texas, is the stage manager; and Mason Wilhite, a senior from San Antonio, Texas, is the technical director.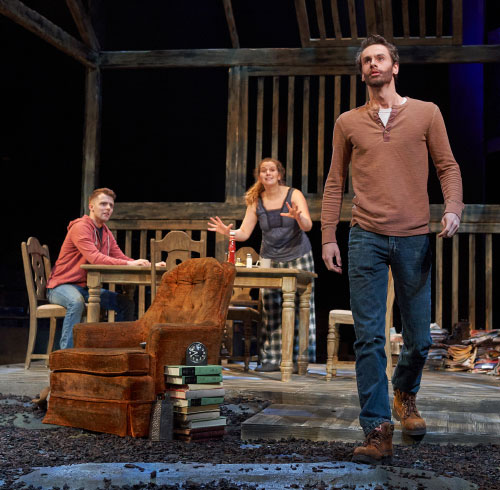 The cast features first-year student Zachary Scalzitti, from Saint John, Ind., as Jason; senior Alexi Lewis, from Seattle, Wash., as Julia; sophomore Jackson Burnham, from Houston, Texas, as Mark; first-year student Kyla Clift, from Arlington, Texas, as Nicky; first-year student Lillie Kolich, from Albuquerque, NM., as The Girl; sophomore Evan Lawson, from Arvada, Colo., as Randy Martin; first-year student Josh Gelman, from Denver, Colo., as Bill Mitchell, and ensemble members include senior Amanda Suggs, from Cedar Park, Texas, sophomore Jack Russell, from Montgomery, Texas, first-year student Cassidy Rogers, from College Station, Texas, first-year student Bailey Lomax, from Great Falls, Mont., and senior Matt McDonald, from Carmel, Ind.
Ticket prices are $18 for adults and $16 for senior adults, students, and UE faculty and staff. UE students may obtain one free student rush ticket beginning at noon on the day of the performance they wish to attend. The UE Theatre Society will host a Pre-Play Chat at 7:00 p.m. on Saturday, February 23. All are welcome to attend the presentation and discussion with a student designer about their process on the production.
Tickets may be purchased by calling 812-488-2031, Monday through Friday, noon to 5:00 p.m.
Oscar watch party - Rooting for Rami
The UE Community is invited to an Oscar watch party - "Rooting for Rami" – on Sunday, February 24. The event is a celebration of the Academy Award nomination received by UE alumnus Rami Malek '03 for his leading role of Freddie Mercury in Bohemian Rhapsody. The party will be at the Sunset Ballroom, CityView at Sterling Square, located at 210 North Fulton Avenue in Evansville. Walk the carpet is at 6:00 p.m., with the live broadcast beginning at 7:00 p.m.
Admission is $100 per person and there are only 100 tickets available. All proceeds go to the John David Lutz Theatre Lab opening in Fall of 2019.
Students, alumni, faculty, staff, and community members will be in attendance and it's open to the public.
Black-tie optional. There will be a cash bar.
You can register for the event online and you can learn more about the event on Facebook.
Professor Byrne to speak at March Andiron Lecture
University of Evansville associate professor of history Daniel Byrne will be the speaker for the Andiron Lecture on Wednesday, March 6, in Eykamp Hall, room 252, Ridgway University Center. The lecture starts at 4:00 p.m. A social gathering with beverages begins at 3:45 p.m. This event is free and open to the public.
Byrne's topic will be "Cautiously Confronting Colonialism: The United States and Decolonizing Africa, 1962-1990."
Byrne focuses his teaching on United States history since the American Civil War, with a focus on the United States in the world. Additionally, he teaches a seminar on African decolonization, which combines his research in United States foreign policy with the nationalist perspectives on the end of European empires in Africa. His original research focused on the United States response to the Algerian war of independence and has expanded to cover the decolonization of French West Africa.
With the conclusion of the Algerian war of independence and the decolonization of much of British and French Africa, the United States sought to reshape its response to the remainder of decolonizing Africa and to confront the white-ruled states of Rhodesia, Namibia, and South Africa. As the American Civil Rights movement scored significant victories at home, it began to place increased pressures on US policy abroad. However, Cold War considerations limited America's willingness to directly confront colonialism or to support nationalist independence movements. Consequently, the United States became slowly drawn into conflicts that placed its foreign policy at odds with its publicly declared support for democracy, self-determination, and racial equality.
For more information, call Annette Parks at 812-488-1070 or the William L. Ridgway College of Arts and Sciences at 812-488-2589.
A Moment in Black History: Dr. Alain LeRoy Locke
Alain LeRoy Locke was born in Philadelphia, Pennsylvania, on September 13, 1886, to father Pliny Ishmael and mother Mary Hawkins Locke. A gifted student, Locke graduated from Philadelphia's Central High School second in his class in 1902. He attended the Philadelphia School of Pedagogy before matriculating at Harvard University, from which he graduated in 1907 with degrees in both literature and philosophy.
Despite his intellect and clear talent, Locke faced significant barriers as an African American. Though he was selected as the first African-American Rhodes Scholar, Locke was denied admission to several colleges at the University of Oxford because of his race. He finally gained entry into Hertford College, where he studied from 1907 to 1910. Locke also studied philosophy at the University of Berlin during his years abroad.
Alain Locke taught English at Howard University before returning to Harvard to complete his graduate studies. He completed his dissertation, "The Problem of Classification in the Theory of Value," in 1918, graduating with a doctorate in Philosophy. Locke then returned to Howard University as chair of the school's Department of Philosophy—a position that he would hold until his retirement in 1953.
Locke promoted African-American artists and writers, encouraging them to look to Africa for artistic inspiration. Author Zora Neale Hurston received significant support from Locke. He also reviewed the work of African-American scholars in the pages of the periodicals Opportunity and Phylon, and published work on African-American art, theater, poetry and music.
Much of Locke's writing focused on African and African-American identity. His collection of writing and illustrations, The New Negro, was published in 1925 and quickly became a classic. He also published pieces on the Harlem Renaissance, communicating the energy and potential of Harlem culture to a wide audience of both black and white readers. For his part in developing the movement, Locke has been dubbed the "Father of the Harlem Renaissance." His views on African-American intellectual and cultural life differed sharply from those of other Harlem Renaissance leaders, however, including W.E.B. Du Bois (who was also a friend of Locke's). While Du Bois believed that African-American artists should aim to uplift their race, Locke argued that the artist's responsibility was primarily to himself or herself.
Still need a textbook?
If you're still in need of a textbook for the spring semester, please stop in the UE Bookstore as soon as you can. The bookstore is beginning the return process of unsold books and we'll start with the used stock. So if you want a cheaper used book, purchase soon. If for some reason you can't purchase a book just yet, please let the bookstore know and we can put one of hold for a number of days for you. Contact the UE Bookstore if you have any questions.
Submitted by Doug Gustwiller dg57@evansville.edu
Accepting nominations for Outstanding Teacher Alumni Association Award 2019
The UE Alumni Association recognizes an Outstanding Teacher for exemplary instruction and student support at Spring Commencement. UE administrators, faculty, staff, student and alumni may nominate a faculty member who exemplifies the award's criteria for outstanding teaching effectiveness that inspires the intellectual development of students.
Please use this link to nominate a faculty member for the auspicious occasion: www.evansville.edu/alumni/outstandingteacher.cfm.
Full-time faculty who have taught in the classroom at UE for two years or more and hold the rank of lecturer, instructor, assistant professor, associate professor, or professor are eligible for nomination.
Past award recipients are as follows: Dr. James Berry 2011; Dr. Mari Plikuhn 2012; Dr. Mark Valenzuela 2013; Dr. Jennie Ebeling 2014; Dr. Margaret Stevenson 2015; Dr. M. Kevin Gray 2016; Dr. Mary Ellen Wylie 2017, and Dr. Tony Beavers 2018.
The deadline to submit nominations is March 8, at 5:00 p.m. For questions, contact Tracey Folden, assistant vice president of academic affairs-faculty relations, at tf91@evansville.edu.
Submitted by Tracey Folden tf91@evansville.edu
TIAA-CREF additional counseling sessions
Due to recent demand, the TIAA-CREF representative has added additional meeting dates and will be on the UE campus for individual counseling sessions:
• Thursday, March 7
• Tuesday, March 19
• Wednesday, April 17
• Tuesday, May 14
To schedule an appointment, call TIAA-CREF at 1-800-732-8353.
Please note that the meeting location has been changed to Room 153 (Eades Music Room), in the Schroeder School of Business Building.
Submitted by Lori LeDuc LL138@evansville.edu
February Pcard Cycle Ending - Reminder
The February Pcard Cycle which began on January 22 will end at midnight on February 21. As of February 23, cardholders may schedule and run the February Cycle report. February transactions may be reconciled in SDG2 until February 28. On February 28, the general ledger Pcard file will be uploaded and cardholders will be locked out of (unable to make changes) posted transactions for the February Cycle.
Submitted by Kim Winsett kw83@evansville.edu
Save the date for benefit open enrollment
During the period of March 18 through April 12, benefit-eligible employees may enroll or make changes in the University's health, life, long term disability, and dental insurance, and ACES flexible spending account benefit plans. It is the only chance for benefit-eligible employees to enroll or make changes until the next open enrollment period unless you have a qualifying change in status.

More information about premiums and plan changes will be available in the coming weeks.
Employees will have the opportunity to learn more about these benefit changes or to speak with a plan representative at one of the following open enrollment meetings in Eykamp Hall, Room 251, Ridgway University Center:
• Monday, March 18 from 9:00-10:00 a.m.
• Monday, March 18 from 11:00 a.m.-noon
• Monday, March 18 from 2:00-3:00 p.m.
• Tuesday, March 19 from 9:00-10:00 a.m.
• Tuesday, March 19 from 11:00 a.m.-noon
• Tuesday, March 19 from 2:00-3:00 p.m.
Please contact the Office of Human Resources at ext. 5045 with any questions.
Submitted by Lori LeDuc LL138@evansville.edu
Pick up your copy of the Crescent today!
The Crescent, University of Evansville's student magazine, is back and available for FREE to all students! Read about local craft beer, Coach Walter McCarty, the Lady Aces, Greek life, and more. And make sure to check out everyone's favorite section - Campus Crime. Pick up an issue on magazine racks across campus. The Crescent is a student magazine - by and for the students of the University of Evansville - that is published six times during the academic year. The Crescent serves as an open forum for the UE community. Copies are free to students and the goal is to present relevant content in a fair, accurate, and unbiased manner.
Submitted by Tim Young ty32@evansville.edu
Now accepting Global Scholar applications for 2019-20
The Global Scholars Program offers support for faculty engaged in scholarship or curriculum development that helps prepare our students and community for global leadership, citizenry, and success. The Global Scholars Program is administered by the Center for Innovation and Change and is made possible by the John H. Schroeder Global Scholar Endowed Fund. Current funding will support 3-4 awards of up to $4000 each. Awards may be used for travel, research materials, conference fees, and/or other related expenses.
The deadline for full consideration is March 18, by 5:00 p.m.
Visit the Global Scholars webpage for more details.
Submitted by Cindy Kelley ck116@evansville.edu
PRIDE!
PRIDE is the LGBT group on campus and is open to everyone (allies included!). PRIDE meets weekly on Mondays at 9:00 p.m. in Room 271 in the Schroeder School of Business Building. We have everything from educational presentations to craft/movie nights and more! Hope to see you there!
Submitted by Sarah Weithers sw266@evansville.edu
Call for drag show performers!
PRIDE is looking for student performers for their annual drag show!! This year's drag show is April 6 at 7:00 p.m. Each person/group can perform up to two songs. We are also looking for people to MC this event! Please contact us at uepride@gmail.com if you are interested in performing/MCing/volunteering or would like more information!
Submitted by uepride@gmail.com
2019-20 Margery Florence Kahn Scholarship
2019-20 Margery Florence Kahn Scholarship applications are now available.
It was the desire of the donor, Margery Florence Kahn, that her scholarship be awarded to "dedicated and conscientious students who exhibit a true passion for their chosen fields of study, and who, in the opinion of the members of the University of Evansville faculty, are likely to bring the same enthusiasm into the performance of their jobs or the practice of the professions which they will pursue following graduation."
All University of Evansville full-time undergraduate students who will be juniors or seniors in 2019-20 may apply. An essay of about 300 words must accompany the application, along with two to five faculty recommendation letters.
Applications and recommendation letters are available from the Student Financial Services in Room 106 in Olmsted Hall and should be returned by APRIL 15.
You may also request application materials by emailing th187@evansville.edu.
Questions may be sent via email or call 812-488-2364.
Submitted by Trisha Hawkes th187@evansville.edu
Last day for student charge in UE Bookstore
The last day to charge books and supplies to your student account in the UE Bookstore is Friday, February 22. If you still need a textbook and would like to charge them to your student account, you need to do so by that date. No charges to student accounts will be allowed after February 22. Also, keep in mind the UE Bookstore will begin returning unsold books soon, so again, if you need a book please purchase one as soon as you can.
Submitted by Doug Gustwiller dg57@evansville.edu
twiSTEM and UE hosting 7th Annual Beauty of Engineering
twiSTEM and UE are hosting the 7th annual Beauty of Engineering on March 9, from 7:45-11:15 a.m. This is an exploration opportunity for girls in grades 4 through 8.
The goal of the workshop is to help girls understand engineering and computer science. The workshop is executed in a rotation of activity stations staffed by professional women and college students in the fields of engineering and computer science.
The cost is $10 per participant and registration deadline is March 4, and is limited to the first 120 applicants.
To register your child, please visit our Eventbrite event: https://beautyofengineering2019.eventbrite.com.
If you have a group of girls that you want in the same class rotation, please register them on line together, as you can purchase multiple tickets at one time or if each parent is registering online individually, you can email us the list of the girls names and we'll group them together.
If you have questions, please email us at twistem.evv@gmail.com..
Submitted by Kimberly Higgins kh209@evansville.edu
Sign Up for Barn Blitz (BB2)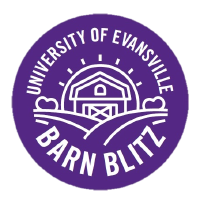 Barn Blitz 2 is happening! We are building backyard barns for Habitat for Humanity! There are several build dates.
February 2: Cutting components (ONLY)
February 9: Cutting components and building components
February 16: Cutting components and building components
February 23: Cutting components and building components
March 2: Cutting components and building components
March 23: Building components (ONLY)
March 30: Building components (ONLY)
April 6: Barn Blitz Day!
Please sign up to participate here: http://signup.com/go/odygOXP.
If you would like to claim a barn for your team or if you would like to be placed on a team for April 6, e-mail Karyssa Vasquez at kv54@evansville.edu. If claiming a barn for your team, please include a team name for your barn in your email.
Submitted by Karyssa Vasquez kv54@evansville.edu
2019 scholarships for United Methodist students
United Methodist students attending UE can apply for the 2019 United Methodist Scholarships at wwwgbhem.org/scholarshipapplication.
United Methodist students attending United Methodist-related institutions can apply for 2019 United Methodist Scholarships from January 3-March 7 at www.gbhem.org/scholarshipapplication for 2019 scholarships.
Applying for individual scholarships now also makes you eligible for the United Methodist Allocation. You must apply now to be considered for both. Late applications will not be accepted. Scholarships range in value from $500 to $5,000. The average amount awarded is about $1,000.
Scholarship eligibility requirements:
•Incoming or current freshmen, sophomores, juniors, seniors or graduate students at one of the United Methodist-related colleges or universities
•Member of any United Methodist Church for at least one year
•Minimum GPA of 2.5
Submitted by Trisha Hawkes th187@evansville.edu
Khan publishes and mentors research
Walayet A. Khan, professor of finance, published a paper titled, "Interrelations of U.S. market fears and emerging markets returns: global evidence' in the first edition of 2019 of the International Journal of Finance & Economics.
The results of the study underscore the importance of capturing interactions between US stock market uncertainty changes (VIX) and emerging markets (EM) returns through their variance-covariance matrix and have important implications for global diversification, flight- to-safety choices, and hedging the cross market risks.
Professor Khan is also serving as faculty mentor for the UE Purple Aces investment analysts team which will participate in 2018/2019 CFA investment challenge competition in Nashville Tennessee. This experience, as per the CFA Institute, "provides university students with hands-on mentoring and intensive training in financial analysis."
Khan publishes and mentors research
Walayet A. Khan, professor of finance, published a paper titled, "Interrelations of U.S. market fears and emerging markets returns: global evidence' in the first edition of 2019 of the International Journal of Finance & Economics.
The results of the study underscore the importance of capturing interactions between US stock market uncertainty changes (VIX) and emerging markets (EM) returns through their variance-covariance matrix and have important implications for global diversification, flight- to-safety choices, and hedging the cross market risks.
Professor Khan is also serving as faculty mentor for the UE Purple Aces investment analysts team which will participate in 2018/2019 CFA investment challenge competition in Nashville Tennessee. This experience, as per the CFA Institute, "provides university students with hands-on mentoring and intensive training in financial analysis."
UE Receives IIE Andrew Heiskell Award for Innovation in International Education
The University of Evansville has received one of this year's Institute for International Education (IIE) Andrew Heiskell Awards for Innovation in International Education. UE received its award in the Higher Education in Emergencies category for its Scholars for Syria initiative. The awards were presented during the IIE Summit held in New York City from February 17-19.
The Higher Education in Emergencies award is given in recognition of successful approaches and strategies for supporting students and scholars who have been displaced from their home country due to violence, political persecution, or other emergent circumstances. UE has provided scholarships for 25 displaced Syrian students since 2016 and engages the larger community in dialogue around the Syrian crisis to change perceptions about the region.
"This is such an enormous validation for everyone at the University of Evansville who has worked tirelessly to welcome so many displaced students," said Wesley Milner, executive director of international programs. "While the students have received a superlative education, the campus community has been the real beneficiary. Our international students enrich the entire Evansville region both in and out of the classroom and help us to achieve greater understanding and a global perspective."
The IIE Andrew Heiskell Awards honor outstanding international education initiatives conducted by universities and colleges from among the 1,300 member institutions of the IIE Network. As a premier international organization celebrating its 100th anniversary, IIE is known for administering the Fulbright Student and Scholar Programs, Open Doors annual survey of international educational exchange, the Gilman Scholarships, Humphrey Fellowships, and Boren Scholarships for Critical Regions.
"To thrive in the global economy, students need access to international experiences during their college career," said Clare Overmann, head of IIE's Higher Education Initiatives. "We congratulate this year's Heiskell Award winners for their outstanding success in providing new and innovative international education opportunities to their students."
Since 2002, IIE has given the awards to ground-breaking institutions pursuing the most innovative and impactful models for internationalization of campuses, study abroad, and international partnership programs with these ultimate goals:
• To foster innovative ideas that will help international education professionals create and sustain new opportunities for students and faculty
• To bring international education to the forefront of education policy
• To stimulate public awareness of the benefits of study abroad and international educational exchange
Yazdanparast has paper accepted by Journal of Retailing & Consumer Services
Atefeh Yazdanparast, associate professor of marketing, has had a paper accepted by the Journal of Retailing & Consumer Services. The paper, titled "Does Parasocial Interaction with Weight Loss Vloggers Affect Compliance?," draws on parasocial interaction theory and social comparison theory and follows an experimental research design. The research examines the role of video blogger (vlogger) characteristics, consumer readiness, and health consciousness among white Caucasians and Mexican Americans using structural equation modeling and mediation analysis techniques.
Aces back in Illinois on Saturday to face Bradley
A road trip through Illinois wraps up on Saturday when the University of Evansville men's basketball team faces Bradley in a 1 p.m. game inside Carver Arena. ESPN3 and the Purple Aces Radio Network presented by Learfield will have live coverage.
Setting the Scene
- UE hopes to turn the tables on the Braves, who defeated the Aces by an 81-73 final at the Ford Center on January 30
- K.J. Riley and Evan Kuhlman led the team in scoring with 14 and 13 points, respectively
- Evansville held a 38-36 halftime lead, but the Braves shot 57.1% in the second half to pull away for the win
- Despite an all-time road mark of 5-20 against Bradley, Evansville has split its last four games in Peoria
- The Aces hope to put an end to a recent slide, falling in its last five games and nine out of ten overall
Last Time Out
- Loyola shot 69.6% in the first half and fended off several second-half challenges by the Aces to pick up a 70-58 win on Wednesday in Chicago
- The Ramblers were 7-of-9 from long range in the opening 20 minutes
- Marty Hill had a strong outing, knocking down 7 out of 10 shots and 4 of his 7 outside tries to total 18 points while John Hall scored 13
- UE played much better in the final 20 minutes, outscoring Loyola by a 29-27 tally
Takeaways from Loyola
- Evansville trailed Loyola by 14 points at the half; over the last five games, the Aces have averaged a 14.6-point deficit at the end of the first half
- Over the final 10 minutes of the first half, opponents have outscored UE by a 114-62 tally in the last five contests
- John Hall posted 13 points; it was his first double figure scoring game since January 26 at UNI
- Dainius Chatkevicius added another 7-point game; over the last five games, he has posted 9.6 points
- UE dropped to 0-6 this season when scoring 60 points or less
Looking to Rebound
- Entering the game at Loyola, John Hall averaged just 5.9 points in his previous seven contests
- He rebounded with a 13-point game against the Ramblers, marking his first 10-point game since Jan. 26 at UNI
- He continues to rank among the top rebounders in the MVC, sitting in fifth with 7.0 per game
- Outside shooting has been a strong point for Hall; over the last 11 games, he has connected on 20 out of 45 3-point tries
Scouting the Opponent
- Bradley had a 4-game win streak snapped on Tuesday at Drake, falling by a 77-68 final
- Overall, the Braves are 15-13 and stand at 7-8 in the MVC; after dropping their opening five league games, the Braves have gone 7-3 to move up in the standings
- Darrell Brown leads Bradley with 15 points per game; he is a 45.5% shooter from outside and has a team-best 86 assists
- Elijah Childs checks in with 12.2 PPG and leads the way with 7.9 rebounds per game

Aces set for non-conference weekend in Carbondale
Another slight schedule change has taken place as the University of Evansville softball team prepares for three non-conference games this weekend in Carbondale, Ill. UE's original trip that was set for Chattanooga has been cancelled to the forecast of inclement weather.
The Aces will now play a pair of games on Friday. Evansville opens the day at 4:30 p.m. against Ohio University before playing Saint Louis at 7:00 p.m. No games will take place on Saturday. UE will wrap up the weekend on Sunday with a 10 a.m. game versus Creighton
Last weekend, the Aces had a stellar 4-game sweep at Southern. Sophomore Mea Adams batted .556 with five hits in nine at-bats in the weekend series. Adams began the week 0-3 but finished up the weekend going 5-for-6 in Saturday's doubleheader. Adams was 2-3 in game one on Saturday before notching a perfect 3-for-3 effort with two runs and an RBI in the series finale. Just as impressive was her performance on the basepaths as she was a perfect 5-5 in stolen base attempts.
Senior Emily Lockhart threw two of the best games of her college career, including a no-hitter. Lockhart had a strong effort in game two on Friday, throwing six innings. She struck out 10 batters and gave up just one run on three hits in a 5-4 Evansville win. That momentum carried over to Saturday as she recorded the first no-hitter of her career in an 8-0 UE win. Lockhart struck out seven batters in the win. She finished with an 0.82 ERA for the weekend and gave up just three hits while striking out 17 batters.
The second weekend of action for UE junior Katie McLean saw her finish with a .385 batting average and a perfect 3-3 showing in stolen bases. In a 3-1 series-opening win over Southern, McLean was 2-4 with a run. While she went 0-3 in game two, she did reach base via a walk. Batting leadoff in both games on Saturday, McLean opened the day with a 1-3 game posting her second run and walk of the series. She added a 2-3 game with another run and an RBI as the Aces clinched the series sweep.
Evansville's first opponent in Carbondale will be Ohio University. The Bobcats are 6-3 so far and picked up Sunday wins last weekend over Campbell and Charlotte. Saint Louis will be the second opponent on Friday evening. The Billikens are 0-5 this season with losses to MVC squads UNI and Drake last weekend in Cedar Falls. UE completes the weekend on Sunday against former MVC foe Creighton. The Blue Jays are 4-5 overall, but went 3-1 last weekend, defeating Northwestern State while picking up two wins over Arkansas-Pine Bluff.
Contribute to AceNotes
To have content considered for inclusion in AceNotes, please submit a Marketing Request Form. Deadline for submission to AceNotes is 10:00 a.m. on the requested date of publication. Only articles concerning UE related/sponsored activities will be accepted. Articles submitted to AceNotes may be edited for length and clarity. Submitter contact information is at the end of each article.