| | |
| --- | --- |
| AceNotes Today | Thursday, February 21, 2019 |
Christine Barnhart to speak to LSCM Club (Worth 1 passport point)
Christine Barnhart will be coming to speak at the Logistics and Supply Club meeting today - Thursday, February 21 - at 5:00 p.m. The meeting will be in Room 162 in the Schroeder School of Business Building. Come visit and enjoy some insightful information about all things supply. This is worth one passport point.
Submitted by Quincy Stone qs13@evansville.edu
Movie Night: Red Tails
Come join BSU and Race & Ethnicity Studies in watching Red Tails tonight - Thursday, February 21 - at 7:00 p.m. in Smythe Lecture Hall (Room 170) in the Schroeder School of Business Building. We will have a short discussion afterward about the movie and its significance for Black History Month. We will have popcorn, candy, and drinks! Everyone is welcome, and feel free to bring a friend!
Submitted by Miranda Huskey mh441@evansville.edu
Art Exhibit "Celebrating Life" on Display at UE
"Celebrating Life," an exhibit by Cynthia Watson, visiting artist, will be on display at the University of Evansville's Krannert Gallery in the Krannert Hall of Art and Music from February 18-March 31. On Thursday, February 21, there will be a reception at 6:30 p.m. at the gallery. These events are free and open to the public.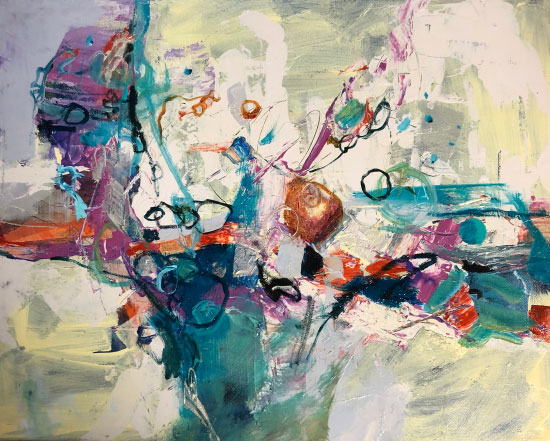 Watson attended the John Herron School of Art and Design from 1980-82, and has studied under several nationally well-known artists during her career as an artist. An award-winning artist, her work has been displayed in many locations, including the Evansville Museum, the Women's Institute, Deaconess Gateway, and the Audubon Museum. Watson lives in Evansville, Indiana, and teaches art to children and adults.
Watson's expertise is mixed media, oil, watercolor, and acrylics, focusing on portraits, landscapes, wildlife, and abstracts. Her inspiration comes from within, evoking emotion, and further capturing interest through her choice of color. She is included in public and private collections, nationally and internationally, has won numerous awards for her art, and continues to exhibit locally. Watson's studio is located at 401 SE Sixth Street, Suite 211, in Evansville, Indiana. She is available by appointment. Her art can also be viewed at Inman's Frame Shop, Stac Gallery, and Facebook.
For more information, contact the UE Art Department of Art at 812-488-2043, email art@evansville.edu or visit the gallery's Facebook page.
Ethics Lecture speaker to discuss ethics, environmental advocacy and community organizing
The University of Evansville's 10th annual William R. Connolly Ethics Lecture is planned for Monday, March 25. The event, which is free and open to the public, begins at 7:00 p.m. in Room 170 in the Schroeder School of Business Building. Rikki Parker, south coast project manager and legal analyst for the Coastal Conservation League, is the speaker. Her topic will be "Boots on the Ground: Ethics, Environmental Advocacy and Community Organizing."
During her lecture, Parker will tell the story of her road to environmental advocacy, making stops in the worlds of toxic tort litigation and political campaigns (and yoga). She will highlight two campaigns that she led, first describing her ongoing work with the Gullah community on Hilton Head Island to push back against a highway-widening project. This community is concerned that roadway expansion will displace them from their generational homes and businesses. Hilton Head Island's history is one of rampant development and explosive growth in the tourism industry at the expense of Gullah families and the natural environment. This pattern can only change through citizen engagement, political bravery and creative policy solutions. Parker will close by sharing how a citizen-driven campaign to reduce plastic pollution culminated in implementation of South Carolina's first ban on single use plastic bags.
Parker earned her BS in cognitive science from the University of Evansville. She earned her JD from Louisiana State University, where she served as president of the Trial Advocacy Board. After graduation, Parker practiced in the areas of employment discrimination and environmental law. In 2015, she served as policy director to Scott Angelle's campaign for Governor of Louisiana. In 2016, Parker joined the South Carolina Coastal Conservation League, an environmental advocacy nonprofit where she works to protect local farms, prevent pollution from reaching South Carolina's pristine waterways, and ensure all citizen have a say in how their communities look and feel.
Author Brooks Rexroat to speak at Coffee Hour on February 22
The University of Evansville's Department of Creative Writing welcomes author Brooks Rexroat as the featured speaker for the Coffee Hour on Friday, February 22. The lecture will begin at 4:00 p.m. in the Melvin Peterson Gallery. This event is free and open to the public.
After earning an MFA in Creative Prose from Southern Illinois University at Carbondale, Rexroat embarked on a journey in higher education that has included teaching opportunities at open enrollment community colleges, regional public universities, and rigorous private liberal arts colleges. He is now based at Brescia University in Owensboro, Kentucky.
Rexroat was a 2016-17 Fulbright US Teaching and Research Scholar at Novosibirsk State Pedagogical University in Siberia, Russia, and a 2014 Bread Loaf Bakeless Camargo Fellow in Cassis, France. In 2010, he was named a Southern Illinois University Department of Irish and Irish Immigration Studies Research Fellow in Galway, Ireland.
This is sure to be a fascinating talk, and we hope to see you at this reading.
Submitted by Lisa Nikolidakis lisanik@gmail.com
Register for Chemo Buddies Hope Run 5K
Chemo Buddies will be hosting Hopefest and Hope Run 5K on April 6 from 8:00 a.m.-1:00 p.m. at Friedman Park in Newburgh to honor all those affected by cancer. At the event, there will be a 1 mile fun run/walk, a survivor's parade, and a timed 5K for trophies. The Hopefest will also include food trucks, a beer garden, pet adoptions, a vendor village, and live music! Register at ChemoBuddies.org.
Submitted by Austin Hopf ah446@evansville.edu
Attend a safe zone workshop - support LGBTQ inclusion in STEM
A Safe Zone Ally Training Workshop will be offered at the upcoming Illinois Indiana Section meeting of the American Society for Engineering Education. The workshop will take place on March 22, starting at 5:00 p.m. While this workshop is geared toward STEM faculty, all are welcome, and you need not register for the ASEE conference to attend!
Sign up to participate today at www.evansville.edu/aseeconference2019/safe-zone.cfm or by emailing ps125@evansville.edu.
Safe Zone Ally Training workshops are interactive training sessions that seek to raise awareness for LGBTQ inclusion in STEM and create a visible network of allies to foster a supportive atmosphere for LGBTQ individuals.
Participants in these research-informed workshops will:
• Develop an understanding of LGBTQ concepts and terminology
• Develop an awareness of biases
• Understand LGBTQ issues
• Recognize discrimination and privilege
Despite recent advances in equality for lesbian, gay, bisexual, transgender, and queer (LGBTQ) individuals in the United States, students and faculty on college campuses still experience harassment, exclusionary behavior and discrimination. Progress in STEM departments has been slower than in other disciplines. Safe Zone Ally Training workshops seek to create a network of engineering and STEM faculty with the awareness, knowledge and skills to create a more inclusive environment for LGBTQ faculty and students.
These workshops are hosted by the American Society for Engineering Education (ASEE) and funded by the National Science Foundation (NSF) through Grant Nos. EEC-1539140 and EEC-1748499. They will be led by principal investigator Stephanie Farrell, current ASEE president and professor and chair of experiential engineering education at Rowan University.
Learn more about ASEE Safe Zone Ally Training workshops and additional efforts to increase LGBTQ equity and inclusion in STEM at https://lgbtq.asee.org.
Submitted by Peter Schmidt ps125@evansville.edu
University Worship in Neu Chapel: Sunday at 9:00 a.m.
The campus community is invited to join the Neu Chapel Community for worship on Sunday morning at 9:00 a.m. We will be concluding our current sermon series "The Awakened Life" with a special focus on "Awakening to Goodness." ALL are welcome, no exceptions! Hope to see you there!
Submitted by Keith Turner kt160@evansville.edu
TKE Towers!
Tau Kappa Epsilon is proud to present the 2nd Annual TKE Towers! Teams of three will compete against each other and the clock to build the tallest tower out of the provided materials. This event is free to watch, but donations can be used to help your favorite team with advantages or give disadvantages to other teams. TKE Towers will take place at 6:00 p.m. on Friday, March 1, in Eykamp Hall, Room 252, Ridgway University Center. The cost per team of three will be $15 and all proceeds from this event will go to St. Jude Children's Research Hospital. So come out and help your organization become the best builders on campus!
Submitted by Kenneth Rusk kr187@evansville.edu
Oscar watch party - Rooting for Rami
The UE Community is invited to an Oscar watch party - "Rooting for Rami" – on Sunday, February 24. The event is a celebration of the Academy Award nomination received by UE alumnus Rami Malek '03 for his leading role of Freddie Mercury in Bohemian Rhapsody. The party will be at the Sunset Ballroom, CityView at Sterling Square, located at 210 North Fulton Avenue in Evansville. Walk the carpet is at 6:00 p.m., with the live broadcast beginning at 7:00 p.m.
Admission is $100 per person and there are only 100 tickets available. All proceeds go to the John David Lutz Theatre Lab opening in Fall of 2019.
Students, alumni, faculty, staff, and community members will be in attendance and it's open to the public.
Black-tie optional. There will be a cash bar.
You can register for the event online and you can learn more about the event on Facebook.
Still need a textbook?
If you're still in need of a textbook for the spring semester, please stop in the UE Bookstore as soon as you can. The bookstore is beginning the return process of unsold books and we'll start with the used stock. So if you want a cheaper used book, purchase soon. If for some reason you can't purchase a book just yet, please let the bookstore know and we can put one of hold for a number of days for you. Contact the UE Bookstore if you have any questions.
Submitted by Doug Gustwiller dg57@evansville.edu
A Moment in Black History: Macon Bolling Allen
Born in Indiana in 1816, Macon Bolling Allen is best known as the first African-American man to be licensed as a lawyer in the United States. He eventually landed work as a schoolteacher. Heading east, Allen moved to Portland, Maine, in the early 1840s. There he studied law in the offices of two different attorneys, according to J. Clay Smith Jr.'s Emancipation: The Making of the Black Lawyer, 1844-1944. One of the lawyers who supported Allen was General Samuel Fessenden, a well-known abolitionist.
Allen was rejected on his first attempt to become licensed in Maine because he was not a state citizen. The state bar also allowed a person to take an exam to become a lawyer there. In July 1844, Allen passed the test and became the first licensed black lawyer in Maine.
While he passed the bar in Maine, Allen never practiced law there. He moved to Massachusetts in 1845 and was admitted to the bar there that same year. Allen has the distinction of being the first African-American man to be licensed by the state of Massachusetts. In the late 1840s, he continued to break new ground when he was appointed the justice of the peace for Middlesex County. Allen is believed to have been the first African-American member of the country's judiciary.
Allen moved to Charleston, South Carolina, in 1868. At this time, the South was going through reconstruction following the Civil War. He was admitted to the bar in South Carolina and eventually earned another judicial post there. In the late 1870s, Allen relocated to Washington, D.C. He went to work for the Land and Improvement Association as an attorney. Allen died in Washington in October 1894, at the age of 78.
Submitted by Darrion Culler dc199@evansville.edu
Accepting nominations for Outstanding Teacher Alumni Association Award 2019
The UE Alumni Association recognizes an Outstanding Teacher for exemplary instruction and student support at Spring Commencement. UE administrators, faculty, staff, student and alumni may nominate a faculty member who exemplifies the award's criteria for outstanding teaching effectiveness that inspires the intellectual development of students.
Please use this link to nominate a faculty member for the auspicious occasion: www.evansville.edu/alumni/outstandingteacher.cfm.
Full-time faculty who have taught in the classroom at UE for two years or more and hold the rank of lecturer, instructor, assistant professor, associate professor, or professor are eligible for nomination.
Past award recipients are as follows: Dr. James Berry 2011; Dr. Mari Plikuhn 2012; Dr. Mark Valenzuela 2013; Dr. Jennie Ebeling 2014; Dr. Margaret Stevenson 2015; Dr. M. Kevin Gray 2016; Dr. Mary Ellen Wylie 2017, and Dr. Tony Beavers 2018.
The deadline to submit nominations is March 8, at 5:00 p.m. For questions, contact Tracey Folden, assistant vice president of academic affairs-faculty relations, at tf91@evansville.edu.
Submitted by Tracey Folden tf91@evansville.edu
A Moment in Black History: Paul Robeson
Paul Leroy Robeson was born on April 9, 1898, in Princeton, New Jersey, to Anna Louisa and William Drew Robeson, an escaped slave. Robeson's mother died from a fire when he was 6 and his clergyman father moved the family to Somerville, where the youngster excelled in academics and sang in church.
When he was 17, Robeson earned a scholarship to attend Rutgers University, the third African American to do so, and became one of the institution's most decorated students. He received top honors for his debate and oratory skills, won 15 letters in four varsity sports, was elected Phi Beta Kappa and became his class valedictorian. Robeson went on to become a stellar athlete and performing artist.
From 1920 to 1923, Robeson attended Columbia University's Law School, teaching Latin and playing pro football on the weekends to pay tuition. In 1921, he wed fellow Columbia student, journalist Eslanda Goode. The two would be married for more than 40 years and have a son together in 1927, Paul Robeson Jr.
Robeson briefly worked as a lawyer in 1923, but left after encountering severe racism at his firm. With the encouragement of Eslanda, who would become his manager, he turned fully to the stage.
Robeson starred in both stage and film versions of The Emperor Jones and Show Boat, and established an immensely popular screen and singing career of international proportions. Robeson spoke out against racism and became a world activist, yet was blacklisted during the paranoia of McCarthyism in the 1950s. He died in Pennsylvania in 1976.
Robeson made a splash in the theater world as the lead in the controversial 1924 production of All God's Chillun Got Wings in New York City, and the following year, he starred in the London staging of The Emperor Jones - both by playwright Eugene O'Neill. Robeson also entered film when he starred in African-American director Oscar Micheaux's 1925 work, Body and Soul.
Although he was not a cast member of the original Broadway production of Show Boat, an adaptation of an Edna Furber novel, Robeson was prominently involved in the 1928 London production. It was there that he first earned renown for singing "Ol' Man River," a song destined to become his signature tune.
In the late 1920s, Robeson and his family relocated to Europe, where he continued to establish himself as an international star through such big-screen features as Borderline (1930). He starred in the 1933 movie remake of The Emperor Jones and would be featured in six British films over the next few years, including the desert drama Jericho and musical Big Fella, both released in 1937. During this period, Robeson also starred in the second big-screen adaptation of Show Boat (1936), with Hattie McDaniel and Irene Dunne.
Robeson's last movie would be the Hollywood production of Tales of Manhattan (1942). He criticized the film, which also featured legends like Henry Fonda, Ethel Waters and Rita Hayworth, for its demeaning portrayal of African Americans.
Having first played the title character of Shakespeare's Othello in 1930, Robeson again took on the famed role in the Theatre Guild's 1943-44 production in New York City. Also starring Uta Hagen, as Desdemona, and José Ferrer, as the villainous Iago, the production ran for 296 performances, the longest-running Shakespeare play in Broadway history.
A beloved international figure with a huge following in Europe, Robeson regularly spoke out against racial injustice and was involved in world politics. He supported Pan-Africanism, sang for Loyalist soldiers during Spain's civil war, took part in anti-Nazi demonstrations and performed for Allied forces during WWII. He also visited the Soviet Union several times during the mid-1930s, where he developed a fondness for Russian folk culture. He studied Russian, as did his son, who came to reside in the capital city of Moscow with his grandmother.
Yet Robeson's relationship with the USSR became a highly controversial one, his humanitarian beliefs seemingly contrasting with the state-sanctioned terror and mass killings imposed by Joseph Stalin. In the U.S., with McCarthyism and Cold War paranoia looming large, Robeson found himself contending with government officials looking to silence a voice who spoke out eloquently against racism and had political ties that could be vilified.
Fueled by the misrepresentation of a speech the actor made at the USSR backed Paris Peace Conference in the late 1940s, Robeson was labeled a communist and was staunchly criticized by government officials as well as some African-American leaders. He was ultimately barred by the State Department from renewing his passport in 1950 to travel abroad for engagements. Despite his immense popularity, he was blacklisted from domestic concert venues, recording labels and film studios and suffered financially.
Robeson published his biography, Here I Stand, in 1958, the same year that he won the right to have his passport reinstated. He again traveled internationally and received a number of accolades for his work, but damage had been done, as he experienced debilitating depression and related health problems.
Robeson and his family returned to the United States in 1963. After Eslanda's death in 1965, the artist lived with his sister. He died from a stroke on January 23, 1976, at the age of 77, in Philadelphia, Pennsylvania.
In recent years, efforts have been made by various industries to recognize Robeson's legacy after a period of silence. Several biographies have been written on the artist, including Martin Duberman's well-received Paul Robeson: A Biography, and he was inducted posthumously into the College Football Hall of Fame. In 2007, Criterion released Paul Robeson: Portraits of the Artist, a box set containing several of his films, as well as a documentary and booklet on his life.
Submitted by Darrion Culler dc199@evansville.edu
TIAA-CREF additional counseling sessions
Due to recent demand, the TIAA-CREF representative has added additional meeting dates and will be on the UE campus for individual counseling sessions:
• Thursday, March 7
• Tuesday, March 19
• Wednesday, April 17
• Tuesday, May 14
To schedule an appointment, call TIAA-CREF at 1-800-732-8353.
Please note that the meeting location has been changed to Room 153 (Eades Music Room), in the Schroeder School of Business Building.
Submitted by Lori LeDuc LL138@evansville.edu
February Pcard Cycle Ending - Reminder
The February Pcard Cycle which began on January 22 will end at midnight on February 21. As of February 23, cardholders may schedule and run the February Cycle report. February transactions may be reconciled in SDG2 until February 28. On February 28, the general ledger Pcard file will be uploaded and cardholders will be locked out of (unable to make changes) posted transactions for the February Cycle.
Submitted by Kim Winsett kw83@evansville.edu
Save the date for benefit open enrollment
During the period of March 18 through April 12, benefit-eligible employees may enroll or make changes in the University's health, life, long term disability, and dental insurance, and ACES flexible spending account benefit plans. It is the only chance for benefit-eligible employees to enroll or make changes until the next open enrollment period unless you have a qualifying change in status.

More information about premiums and plan changes will be available in the coming weeks.
Employees will have the opportunity to learn more about these benefit changes or to speak with a plan representative at one of the following open enrollment meetings in Eykamp Hall, Room 251, Ridgway University Center:
• Monday, March 18 from 9:00-10:00 a.m.
• Monday, March 18 from 11:00 a.m.-noon
• Monday, March 18 from 2:00-3:00 p.m.
• Tuesday, March 19 from 9:00-10:00 a.m.
• Tuesday, March 19 from 11:00 a.m.-noon
• Tuesday, March 19 from 2:00-3:00 p.m.
Please contact the Office of Human Resources at ext. 5045 with any questions.
Submitted by Lori LeDuc LL138@evansville.edu
Spring UE Magazine copies available
The Spring issue of UE Magazine was distributed through campus mail this week. If you have not received a copy by Friday, and would like one, please contact alumni and parent relations at ext. 2586 to get a copy.
Submitted by Megan McCombs mm825@evansville.edu
Pick up your copy of the Crescent today!
The Crescent, University of Evansville's student magazine, is back and available for FREE to all students! Read about local craft beer, Coach Walter McCarty, the Lady Aces, Greek life, and more. And make sure to check out everyone's favorite section - Campus Crime. Pick up an issue on magazine racks across campus. The Crescent is a student magazine - by and for the students of the University of Evansville - that is published six times during the academic year. The Crescent serves as an open forum for the UE community. Copies are free to students and the goal is to present relevant content in a fair, accurate, and unbiased manner.
Submitted by Tim Young ty32@evansville.edu
Now accepting Global Scholar applications for 2019-20
The Global Scholars Program offers support for faculty engaged in scholarship or curriculum development that helps prepare our students and community for global leadership, citizenry, and success. The Global Scholars Program is administered by the Center for Innovation and Change and is made possible by the John H. Schroeder Global Scholar Endowed Fund. Current funding will support 3-4 awards of up to $4000 each. Awards may be used for travel, research materials, conference fees, and/or other related expenses.
The deadline for full consideration is March 18, by 5:00 p.m.
Visit the Global Scholars webpage for more details.
Submitted by Cindy Kelley ck116@evansville.edu
PRIDE!
PRIDE is the LGBT group on campus and is open to everyone (allies included!). PRIDE meets weekly on Mondays at 9:00 p.m. in Room 271 in the Schroeder School of Business Building. We have everything from educational presentations to craft/movie nights and more! Hope to see you there!
Submitted by Sarah Weithers sw266@evansville.edu
Call for drag show performers!
PRIDE is looking for student performers for their annual drag show!! This year's drag show is April 6 at 7:00 p.m. Each person/group can perform up to two songs. We are also looking for people to MC this event! Please contact us at uepride@gmail.com if you are interested in performing/MCing/volunteering or would like more information!
Submitted by uepride@gmail.com
Last day for student charge in UE Bookstore
The last day to charge books and supplies to your student account in the UE Bookstore is Friday, February 22. If you still need a textbook and would like to charge them to your student account, you need to do so by that date. No charges to student accounts will be allowed after February 22. Also, keep in mind the UE Bookstore will begin returning unsold books soon, so again, if you need a book please purchase one as soon as you can.
Submitted by Doug Gustwiller dg57@evansville.edu
Indiana college substance use survey
On Tuesday, February 19, you will be receiving an email from the Dean of Students requesting your participation in a state wide college substance use survey. This anonymous, web-based survey will be open for participation for two weeks, ending on March 3. Your participation will help us understand alcohol, tobacco and other drug use among University of Evansville students and students' opinions regarding use, which then gives us information on what types of programs to offer our students. This information is tracked year to year, allowing the university to better understand the campus culture and changing dynamics of student choices and opinions. You must be at least 18 years old to participate in this survey and it will take approximately 15 minutes to complete.
As a bonus, one student participant will be chosen at random to receive a UE Bookstore gift certificate!
Submitted by Jennifer Hargus jh693@evansville.edu
twiSTEM and UE hosting 7th Annual Beauty of Engineering
twiSTEM and UE are hosting the 7th annual Beauty of Engineering on March 9, from 7:45-11:15 a.m. This is an exploration opportunity for girls in grades 4 through 8.
The goal of the workshop is to help girls understand engineering and computer science. The workshop is executed in a rotation of activity stations staffed by professional women and college students in the fields of engineering and computer science.
The cost is $10 per participant and registration deadline is March 4, and is limited to the first 120 applicants.
To register your child, please visit our Eventbrite event: https://beautyofengineering2019.eventbrite.com.
If you have a group of girls that you want in the same class rotation, please register them on line together, as you can purchase multiple tickets at one time or if each parent is registering online individually, you can email us the list of the girls names and we'll group them together.
If you have questions, please email us at twistem.evv@gmail.com..
Submitted by Kimberly Higgins kh209@evansville.edu
UE Receives IIE Andrew Heiskell Award for Innovation in International Education
The University of Evansville has received one of this year's Institute for International Education (IIE) Andrew Heiskell Awards for Innovation in International Education. UE received its award in the Higher Education in Emergencies category for its Scholars for Syria initiative. The awards were presented during the IIE Summit held in New York City from February 17-19.
The Higher Education in Emergencies award is given in recognition of successful approaches and strategies for supporting students and scholars who have been displaced from their home country due to violence, political persecution, or other emergent circumstances. UE has provided scholarships for 25 displaced Syrian students since 2016 and engages the larger community in dialogue around the Syrian crisis to change perceptions about the region.
"This is such an enormous validation for everyone at the University of Evansville who has worked tirelessly to welcome so many displaced students," said Wesley Milner, executive director of international programs. "While the students have received a superlative education, the campus community has been the real beneficiary. Our international students enrich the entire Evansville region both in and out of the classroom and help us to achieve greater understanding and a global perspective."
The IIE Andrew Heiskell Awards honor outstanding international education initiatives conducted by universities and colleges from among the 1,300 member institutions of the IIE Network. As a premier international organization celebrating its 100th anniversary, IIE is known for administering the Fulbright Student and Scholar Programs, Open Doors annual survey of international educational exchange, the Gilman Scholarships, Humphrey Fellowships, and Boren Scholarships for Critical Regions.
"To thrive in the global economy, students need access to international experiences during their college career," said Clare Overmann, head of IIE's Higher Education Initiatives. "We congratulate this year's Heiskell Award winners for their outstanding success in providing new and innovative international education opportunities to their students."
Since 2002, IIE has given the awards to ground-breaking institutions pursuing the most innovative and impactful models for internationalization of campuses, study abroad, and international partnership programs with these ultimate goals:
• To foster innovative ideas that will help international education professionals create and sustain new opportunities for students and faculty
• To bring international education to the forefront of education policy
• To stimulate public awareness of the benefits of study abroad and international educational exchange
Hill and Hall excel in road game at Loyola
Marty Hill and John Hall recorded double figure outings, but Loyola shot over 69% in the first half and used the big start to finish with a 70-58 victory over the University of Evansville men's basketball team on Wednesday night inside Gentile Arena.

Hill led the Aces (10-18, 4-11 MVC) with 18 points in an efficient 7-of-10 effort while knocking down four triples. Hall posted 13 points while connecting on three triples. Loyola (17-11, 10-5 MVC) saw three players reach double figures, led by Marques Townes, who scored 21.

"We came out in the second half and really fought, I'm very proud of our guys," UE head coach Walter McCarty said. "We are building this the right way. If we continue to play defense the way we did in the second half, we could really turn this around."

Loyola scorched the nets in the first half, shooting 69.6% overall while going 7-for-9 from outside to take 43-29 lead at halftime. Evansville had a pair of early leads, but with the Aces up 4-3, Loyola took control, going up 8-4. UE got back within a pair, but the Ramblers added seven in a row to go up 15-8 at the 12:26 mark.

The largest lead of the period for the Ramblers came with just over five minutes remaining when they found themselves up 32-18. A Dainius Chatkevicius layup and a Marty Hill triple cut the deficit to nine before LUC pushed its lead back to 14 at the break. Hill paced the Aces with 11 points in the opening stanza.

Evansville's defense improved in the second half, but Loyola was able to add to its lead, opening up a 53-36 advantage with 12 minutes remaining. Marty Hill continued his lights out shooting, drilling his fourth 3-pointer to cut the deficit back to 14.

After the Ramblers pushed their lead to 18 points, the Aces had one more run in them as the second John Hall triple of the night cut the LUC lead back to 12 (61-49) with five minutes remaining. Hall's third long ball got Evansville within 11 tallies with three minutes remaining before Hill banked one in from the free throw line a minute later to make it a 65-56 game.

That would be as close as UE would get as their tenacious comeback came up short with Loyola finishing with 70-58 win. The Ramblers finished the night shooting 55.1% while UE was at 45.5%.

Another road game is on tap this weekend when the Aces travel to Bradley for a 1:00 p.m. game on Saturday.
UE Baseball falls late to #2 Vanderbilt
The University of Evansville raced out to a quick lead behind strong starting pitching and timely hitting, then showed some fight, battling back before falling late to #2 Vanderbilt, 5-4, on a rainy Wednesday night in Nashville.
"Unfortunate that we didn't win, but I feel like our guys competed top to bottom in our lineup", said University of Evansville head coach Wes Carroll. "All of our pitchers made big pitches tonight. We're a young team, that's growing right in front of our eyes. I'm really proud of our effort tonight."
Despite the lofty atmosphere, the Aces (1-3) came out swinging. In the top of the second inning, junior outfielder Troy Beilsmith led off the inning with a double down the left field line. Senior outfielder Nate Reeder followed that up with a double down the right field line, scoring Beilsmith for the opening run of the game. Later in the frame, Sam Troyer delivered a sacrifice fly to left, scoring Reeder from third, giving Evansville a 2-0 lead.
Freshman starting pitcher Shane Gray delivered a pair of solid innings before being lifted on a staff day for fellow newcomer Sam Steimel, who would get tagged for home run by the Commodores Jayson Gonzalez in the third frame. Vanderbilt would strike for two more in the off Steimel, taking a 3-2 lead. The freshman was then lifted and replaced by senior RHP Austin Allinger, who came in an put out a one out, bases loaded fire without any more damage.
Vanderbilt would add to their pad in the fifth, but in the top of the next inning, UE rallied back. Freshman second baseman Danny Borgstrom came up clutch with an RBI single to left, scoring Troy Beilsmith. Then, junior shortstop Craig Shepherd bounced one to third, bringing in Nate Reeder, knotting the game at four.
However, the Commodores would tag UE reliever David Ellis for a one out triple, then a wild pitch would allow the go-ahead run to tally. The Aces would threaten to knot it up several times late, but couldn't put the tying run across.
Up next for the UE baseball team is a rescheduled weekend series with Little Rock in Arkansas, beginning Sunday with a doubleheader. First pitch is at 1:00 pm Central Time.
Softball weekend moved to Carbondale, Ill.
With inclement weather forecasted for the Chattanooga, Tennessee, area this weekend, the University of Evansville softball team has moved its games to Carbondale, Illinois. UE will play a total of three games between Friday and Sunday. The Aces open play on Friday at 4:30 p.m. against Ohio University. On Saturday, Evansville opens the day with a 10 a.m. contest against Saint Louis. Sunday's finale pits the Aces against Creighton in another 10:00 a.m. contest.
Contribute to AceNotes
To have content considered for inclusion in AceNotes, please submit a Marketing Request Form. Deadline for submission to AceNotes is 10:00 a.m. on the requested date of publication. Only articles concerning UE related/sponsored activities will be accepted. Articles submitted to AceNotes may be edited for length and clarity. Submitter contact information is at the end of each article.