| | |
| --- | --- |
| AceNotes Today | Tuesday, January 29, 2019 |
Road Trip hosts needed
The Office of Admission needs current UE students who live in the residence halls to host prospective high school seniors for Road Trip on February 15-17. If you are available, you can apply to host through Acelink, by emailing Ashley Ross (aj53@evansville.edu) or Jordan Hall (jh590@evansville.edu), or stopping by the Office of Admission, located in Room 104, Olmsted Administration Hall. The deadline to sign up has been extended to February 6.
Submitted by Ashley Ross aj53@evansville.edu
This Week in Music: Dallinger/McCluskey Recital
Faculty Recital: Dallinger, McCluskey
Tuesday, January 29
7:30 p.m., Wheeler Concert Hall
Join the UE Music Department for a faculty recital featuring professors Carol J. Dallinger (violin) and Eric McCluskey (baritone) on Tuesday night, January 29 at 7:30 p.m. in Wheeler Concert Hall. The recital will feature works by Paul Hindemith, Samuel Coleridge-Taylor, Clarence Cameron White, Gustav Holst, and Robert Schumann.
The recital is free and open to the public. For complete program information, visit: www.evansville.edu/majors/music/eventDetails.cfm?eventId=14780.
Submitted by James Sullivan js820@evansville.edu
A Time to Gather (Native American Student Event)
UE students who identify as Native American are invited to join us for a casual evening of refreshments and mingling Tuesday, January 29 at 5:00 p.m. in Room 271 in the Schroeder School of Business Building. At this gathering, relevant issues on campus and in the news may be discussed, all while celebrating Indigenous heritage and culture. Introductions to one's Nation, history, and community traditions are welcome, but not expected of anyone who attends this gathering. As students may come from different communities, cultural competence across Tribal Nations will be kept at the forefront of this event.
Although we do not seek to qualify someone's personal history, we do ask that you consider your connection to Native communities through Tribal affiliation or strong community attachment if you choose to attend in order to maintain a supportive Indigenous space. However, space for reclamation is also welcome.
Moving forward, we hope to establish a permanent organization for Indigenous students on UE's campus.
Feel free to bring your beadwork to show off!
Please email the Office of Diversity Initiatives with questions at lw161@evansville.edu.
Submitted by Maddie Easley me119@evansville.edu
Tuesday Night Recharge Mass
Join the Newman Club this Tuesday, January 29, at 8:00 p.m. in Neu Chapel to celebrate a Catholic Mass! Fr. Christian Raab will be the celebrant. All are welcome!
Submitted by Michaela Kunkler mk305@evansville.edu
Newman Dinner and Discussion: The Eucharist
Join the Newman Club this Wednesday, January 30, at 5:00 p.m. for our weekly dinner and discussion. This week's topic is the source and summit of our faith, the Eucharist. Fr. Mike Schmitz will explain the intimate love of God through the Eucharist. All are welcome!
Submitted by Michaela Kunkler mk305@evansville.edu
I-House South Korea
I-House South Korea is happening this Wednesday, January 30 on the second floor of Ridgway University Center. Min Hyomin, an exchange student from South Korea, will be making the presentation. She is a psychology major back home. She loves UE and her favorite part is the diversity on campus. She has many hobbies and learning how to play different instruments is one of them. She will be sharing more about herself and her culture at I-House South Korea.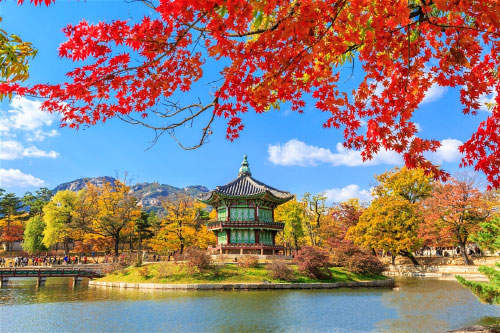 Submitted by Megan Sicard ms331@evansville.edu
Thursday Rosary group
Come pray the rosary on Thursday at 12:15 p.m. in Room 209 in the library! This rosary group should last about 20 minutes - it's a great way to get a little prayer in your day! All are welcome.
Submitted by Sam Wallisch sw265@evansville.edu
Lunch Charlas
Wanting to practice Spanish? Join associate professor of Spanish Diana Rodríguez Quevedo for lunch, and chat about different topics in Spanish on Wednesdays from noon-1:00 p.m. in the Starbuck's café area in Ridgway University Center. All levels of Spanish welcome. The first Lunch Charlas of the semester is Wednesday, January 30.
Please contact Professor Rodríguez Quevedo at dr130@evansville.edu if you have any questions. ¡Ahí nos vemos!
Submitted by Diana Rodriguez Quevedo dr130@evansville.edu
Don't miss Collegiate Career Expo!
Register soon for Collegiate Career Expo! This event will provide you with access to over 100 top companies from Indiana and beyond.
Collegiate Career Expo
10:00 a.m. – 3:00 p.m. (Eastern)
Thursday, February 21
Indianapolis Westin
Internship and co-op positions will also be available, so students in all class years are encouraged to attend this event. Don't miss your chance to find a great internship or professional position!
Fair registration is required through Handshake. Click Jobs Tab -> Enter #2217611 in the search bar (this is the posting number). Students must register by Monday, February 11.
The University of Evansville will provide transportation. There is a $10 deposit required that will be refundable upon attendance. Reserve your seat now at: www.evansville.edu/careercenter/students/busReservationForm.cfm.
View registered employers at https://app.careerfairplus.com/cccc_in/fair/1992/employer/178184 or download the Career Fair Plus app today.
Submitted by Alison Morris-McDonald am268@evansville.edu
Vonnegut Reading Group last call
Our Vonnegut Reading Group will meet Friday, February 1 at 4:00 p.m. in Olmsted Hall 400. We still have a few copies of "Mother Night" left, so come join us if you are interested! E-mail assistant professor of English Sara Petrosillo at sp220@evansville.edu for more information, or just show up!
Submitted by Sara Petrosillo sp220@evansville.edu
It's time! Nerd Wars team registration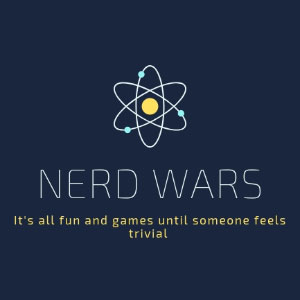 The Honors Program is hosting Nerd Wars trivia night on Tuesday, February 26, at 7:00 p.m., in Eykamp Hall, Ridgway University Center. Students, faculty, administrators, and staff can all form teams of up to five people to battle in a competition of wits while enjoying pizza, popcorn, and soda. Winners will receive some incredible prizes!
You can register your team online NOW.
Honors students' registration is FREE! If you are not an honors student, you must pay your $5 per person entry fee to Jayme Williams in Room 238, Koch Center for Engineering and Science. Those who are unable to compose a team of five may still register and be matched to make a team. The deadline to enter is February 6.
Please contact Blake Elliott (be80@evansville.edu) with any questions or concerns.
Submitted by Blake Elliott be80@evansville.edu
Alumni and Parent Relations has immediate opening for student worker
Student workers are a part of the development and alumni relations team, freely sharing new ideas, holding themselves accountable for their work, and preparing themselves for a real-world work experience. The department of DAR has dedicated itself to aiding students reach this goal. Student duties include typing, filing, copying, organizing, preparing mailings, maintaining the alumni database with regards to email addresses, telephone number, and event attendance. Student workers may be asked to write class notes for the UE Magazine, answer phones, and prepare nametags, labels, table tents, and supplies for events. Student workers may also attend and work at alumni events.
Skills needed are attention to detail, good manners, good understanding of English, typing, Excel and Word experience, dependability, and a desire for more than a basic work experience.
Any major is welcome to apply. Applicants must be eligible for work study.
Please fill out an application and e-mail to mm825@evansville.edu for consideration.
Submitted by Megan McCombs mm825@evansville.edu
Success Lab is open!
Visit the Success Lab and ensure your academic success!
Trained academic coaches are available to help you plan your weekly/semester schedule, organize a project, or teach you to be your own expert in time management. This free service is available for ALL UE students.
If you want best practices on study tips, improve your reading and retention skills, or just guidance on test taking techniques, meet with one of our Academic coaches today!
The lab, which is located in Library 462, is open Sundays, Mondays and Thursdays from 4:00-8:00 p.m.
No appointments necessary! Walk-ins welcome.
Submitted by Francie Renschler fr25@evansville.edu
Habitat for Humanity Alternative Spring Break! Free opportunity for students!
Looking for a way to give back this spring break? Why not join us on the Habitat for Humanity Alternative Spring Break trip? And the best part - it is completely funded, so there is no cost to you!
We are looking for ten dedicated students to pick up hammers and join a group of community volunteers in Oak Ridge, Tennessee, over spring break. You will help build a house for a family that is realizing the dream of home ownership, while developing your own skills and making the world a better place!
Everything is included, transportation, accommodation, all meals, and a few visits to local museums and sites. There is no cost to the student for this trip, we are just looking for students with an open mind and a heart to help others!
Please apply on UEngage or contact Karyssa Vasquez (kv54@evansville.edu) or Holly Carter (hc110@evansville.edu) for more information.
Submitted by Holly Carter hc110@evansville.edu
Apply to be an RA!
It is with great excitement that the Office of Residence Life announces that its RA application for Fall 2019 is now available on UEngage!
The Resident Assistant position provides opportunities for growth and leadership for both the Resident Assistants and the students on their floors.
Serving in the residence halls or campus "villages," the Resident Assistant is a full-time undergraduate student whose responsibility it is to serve as a student advisor to 15–60 undergraduate students, depending on their placement. The RA is a para-professional staff member of the Residence Life Office and the Division of Student Affairs. In this capacity, the overall responsibility is to provide leadership, assistance, and support to the students living in their area. Each Resident Assistant serves in diverse roles with many different responsibilities. Working in cooperation with the professional staff, the Resident Assistant strives to facilitate and maximize the residential experience.
If you are interested in speaking with a current RA about his or her position, please join us for our Open House on January 28 from 9-9:30 p.m. in Eykamp Hall, Room 252, Ridgway University Center.
You can access the online application by logging on UEngage and finding it under "Forms" or following this link: https://uengage.evansville.edu/submitter/form/start/225623.
Applications are due by February 10 at 11:59 p.m. Interviews will be scheduled on an individual basis on February 21 and 22.
If you have any questions, please contact Megan King at mk225@evansville.edu or Karyssa Vasquez at kv54@evansville.edu.
Submitted by Megan King mk225@evansville.edu
International Orientation applications closing February 1
Apply to be an International Orientation Leader for the 2019-20 school year! The IOLs are a dynamic group of students who work to welcome new international students to UE in August and throughout the year. Develop your leadership skills, share your UE experiences, and meet new UE students from all over the world! We encourage both international students and students from the United States to apply.
Applications are available in the Forms section of UEngage or by going to: https://uengage.evansville.edu/submitter/form/start/239510.
More information is available in the Office of Cultural Engagement and International Services on the second floor of Ridgway University Center in the Student Life Center. Questions can be directed to ms331@evansville.edu.
Submitted by Megan Sicard ms331@evansville.edu
UE receives 2019 IIE Andrew Heiskell Award for Innovation in International Education
The Institute of International Education (IIE) has announced the winners of its annual IIE Andrew Heiskell Awards for Innovation in International Education. The University of Evansville received an award in the Higher Education in Emergencies category for its Scholars for Syria initiative.
This award is given in recognition of successful approaches and strategies for supporting students and scholars who have been displaced from their home country due to violence, political persecution, or other emergent circumstances. UE has provided scholarships for 25 displaced Syrian students since 2016 and engages the larger community in dialogue around the Syrian crisis to change perceptions about the region.
The IIE Andrew Heiskell Awards honor outstanding international education initiatives conducted by universities and colleges from among the 1,300 member institutions of the IIENetwork. UE will be presented the Heiskell Award at the 2019 IIE Summit in New York City on February 19. As a premier international organization celebrating its 100th anniversary, IIE is known for administering the Fulbright Student and Scholar Programs, Open Doors annual survey of international educational exchange, the Gilman Scholarships, Humphrey Fellowships, and Boren Scholarships for Critical Regions.
"To thrive in the global economy, students need access to international experiences during their college career," said Clare Overmann, head of IIE's Higher Education Initiatives. "We congratulate this year's Heiskell Award winners for their outstanding success in providing new and innovative international education opportunities to their students."
Since 2002, IIE has given the awards to ground-breaking institutions pursuing the most innovative and impactful models for internationalization of campuses, study abroad, and international partnership programs with these ultimate goals:
To foster innovative ideas that will help international education professionals create and sustain new opportunities for students and faculty
To bring international education to the forefront of education policy
To stimulate public awareness of the benefits of study abroad and international educational exchange
This year, the seven winning programs embody five key themes: scholars as drivers of innovation, student mobility, international partnerships, access and equity, and higher education in emergencies. These categories were chosen to reflect the themes and values of the 2019 IIE Summit.
In-depth profiles of this year's winning initiatives and honorable mentions are available on IIE's Best Practices Resource website.
Former UE golfer Tyler Gray takes talents to next level
Former University of Evansville men's golfer Tyler Gray graduated in 2018, leaving the program with the lowest stroke average in school history. Less than a year later, Gray is hoping to make it at the next level in PGA TOUR Latinoamerica.

The Huntingburg, Ind. native is in Rio de Janeiro, Brazil, to take part in the PTLA Qualifying Tournament. It begins on Tuesday, January 29 and runs through February 1. In what will be a great experience for Gray, the tournament is being played at the Olympic Golf Course that was used in the 2016 Summer Olympics.

"This is a great opportunity to gain status on the tour and have a guarantee of a place to play," Gray said. "Gaining status would open doors to where I could live and practice out of while back in the states. I am looking forward to getting down there and getting the event started."

A win in the tournament would give Gray full status for the entire PGA TOUR Latinoamerica season. A finish of 2nd through 13th would get him status for half of the season while a finish between 14th and 35th would grant conditional status.

Last year's schedule saw 18 tournaments on the docket in 11 countries including: Guatemala, Mexico, Argentina, Jamaica, Costa Rica, Dominican Republic, Ecuador, Brazil, Chile, Peru, and the United States.

Gray is set to tee off on Tuesday at 9 a.m. local time. You can follow his progress on the full tournament leaderboard here: https://www.pgatour.com/la/en/tournaments/ptla-qualifying-tournament-brazil/leaderboard.html.
Faculty/staff men's basketball tickets
The Aces return home this week to take on Bradley on Wednesday at 6:00 p.m. and Valpo on Saturday at 1:00 p.m. Faculty and staff are now able to claim their two complimentary tickets for both games by visiting the Carson Center Ticket Office this week. *Photo ID required *
Please note the ticket office will close at 3:00 p.m. on Wednesday as the staff will be at the Ford Center preparing for that evening's match-up.
Submitted by Jake Hill jh690@evansville.edu
Contribute to AceNotes
To have content considered for inclusion in AceNotes, please submit a Marketing Request Form. Deadline for submission to AceNotes is 10:00 a.m. on the requested date of publication. Only articles concerning UE related/sponsored activities will be accepted. Articles submitted to AceNotes may be edited for length and clarity. Submitter contact information is at the end of each article.