| | |
| --- | --- |
| AceNotes Today | Wednesday, January 10, 2018 |
Aces face preseason MVC favorite Missouri State tonight
Fresh off of its first Missouri Valley Conference victory of the season, the University of Evansville men's basketball team is back at the Ford Center this evening to face preseason favorite Missouri State.
Saturday saw the Purple Aces pick up an important 68-44 win over Bradley. The defense held the Braves to just 34.9% shooting while the offense shot 49% overall and a perfect 100% (10/10) from the line.
"Missouri State was picked to win the conference, so it's a big game for us, but every Valley game is huge," Aces sophomore Dru Smith said. "We have been right in there in each game and the difference against Bradley is that we were able to sustain that play."
Following a 0-3 start to conference play, the Purple Aces righted the ship on Saturday with a 68-44 win over Bradley. The margin of victory was the top against an MVC opponent since UE defeated Indiana State in the 2016 MVC Tournament by a final of 68-42; that also marked the last time the Aces held a league squad under 45 points.
Since returning from injury on December 23 after missing seven games, Ryan Taylor has made it look easy, averaging 21 points per game. In four league contests, Taylor is shooting 47.9% from the floor and 53.8% (28/52) from inside the arc. He has notched four 20-point games in a row while reaching the mark in six of his last seven games. The Bradley game marked his 8th 20-point game of the season; he had six such games last season.
His season average stands at 21.2 points per game, which is the top tally in the MVC. Since players must play in 65% of a team's games to be officially ranked, Taylor will move back on top following the January 17 game against Indiana State, assuming he does not miss a game in between.
Blake Simmons begins the week with 970 career points; he is just 30 shy of becoming the 49th player in program history to score 1,000 in his career.
Picked in the top spot in the preseason conference rankings, Missouri State has backed that up, sitting at 13-4 overall and 3-1 in their first four league games. Preseason Player of the Year Alize Johnson leads the squad with 15.1 points and a league-high 11.2 rebounds per game. Johnson's rebounding tally is 10th in the nation while his 11 double-doubles is 5th in the NCAA. MSU excels on the glass, ranking 5th in the country in rebounding margin (+9.6 per game).
"Missouri State is a tough-minded, competitive team," Evansville head coach Marty Simmons said. "Alize Johnson has used his experience from last year to improve this season. We will have to see all five of our guys contribute especially on the boards. This is the best rebounding team we have played this season."
Neu Chapel begins 2018 outreach efforts
Neu Chapel will again be working to making a difference in the greater Evansville community in 2018! Campus organizations and individuals are invited to partner with us each month as we give back to our amazing community.
During the month of January, Neu Chapel will be collecting toilet paper and toothbrushes for the United Methodist Youth Home. Our goals are to fill the front steps of Neu Chapel with packages of toilet paper and to cover the altar table with new, in-the-package toothbrushes. If you or your organization would like to contribute, simply leave contributions on the chapel's front platform steps (toilet paper) or altar table (toothbrushes)! Please leave items in the narthex (lobby) should the weather be inclement. For more information, please email Keith Turner, kt160@evansville.edu.
For over 35 years, the United Methodist Youth Home (UMYH) in Evansville, IN has provided a Residential Treatment Program for youth ages 10 to 21. They currently operate two licensed group homes with a total of 15 beds, 6 for males and 9 for females. The residential program puts an emphasis on developing pro-social behaviors, emotion regulation, personal responsibility, educational achievement, interpersonal effectiveness, and independent living skills. To learn more, please visit their website at umyh.org.
Submitted by Keith Turner kt160@evansville.edu
I-House Call Out Meeting set for tonight
There will be an I-House call out meeting for anyone interested in presenting at I-House this semester tonight - Wednesday, January 10 a- t 7:00 p.m., upstairs in Ridgway University Center. Light refreshments will also be served. We hope to see you there!
Submitted by Alexis Whitacre aw339@evansville.edu
University Worship resumes in Neu Chapel: MLK Day Observance
Although it is only supposed to be 20 degrees on Sunday, Neu Chapel is a great place to get warm - both in body and soul!
Our weekly Sunday morning University Worship service resumes this Sunday (January 14) at 11:00 a.m. in Neu Chapel. Our worship service will include music and prayers emphasizing the enduring legacy of Dr. Martin Luther King, Jr. We will explore how God gives us all dreams for our world and empowers us to make those dreams a reality. All are welcome! And as always, donuts, coffee, tea, and hot chocolate will be served before and after the service.
Submitted by Keith Turner kt160@evansville.edu
Study Abroad Info Session & Pizza Party
Are you interested in learning about opportunities to take Spanish classes abroad? Join us on January 17 at 5:00 p.m. in Room 272 in the Schroeder School of Business Building to hear all about the options available to students through study abroad program provider, SOL! We will be having a pizza party and students who have previously gone abroad with SOL will be around to share their top tips and tricks from their experiences abroad. All are welcome!
Please RSVP for the event by filling out this form. If you have any questions, please contact Amara Stuehling at as760@evansville.edu or 812-488-1085
Submitted by Greta Becker gb91@evansville.edu
Music Night with the Aces tonight
Join the University of Evansville Music Department for Music Night with the Aces today, Wednesday, January 17. UE's Men's Basketball Aces take on the Indiana State University Sycamores at the Ford Center in a MVC match-up that tips off at 7:00 p.m.
UE's music ensembles - Aces Brass, Wind Ensemble, University Band, Orchestra, and Choirs - will perform the National Anthem prior to the start of the game, and provide music during the game!
We invite alumni and friends to join in, perform with the ensembles, and cheer on the Aces!
If you would like to join the ensembles for the National Anthem or for the game, be sure to register online here.
Those interested in attending but not playing should contact 812-488-2237 for tickets.
Submitted by James Sullivan js820@evansville.edu
This Week in Music: Bassoon Day this Sunday
Sunday, January 14, will be Bassoon Day at the University of Evansville. Activities will begin at 1:00 p.m., and the day will conclude by 6:00 p.m.
Serving as clinicians will be Ron Tucker, member of the Evansville Philharmonic Orchestra and former principal bassoonist of the Owensboro Symphony Orchestra; Mary Stuckemeyer, professional free-lance bassoonist; and Edwin Lacy, UE instructor of bassoon and principal bassoonist of the Evansville Philharmonic Orchestra.
Events will include a recital by the clinicians, masterclass sessions, a workshop on bassoon fundamentals, and a bassoon ensemble session.
Bassoonists of all ages and levels of ability and experience are invited to attend. There is no charge for participation. To register, send an email indicating your interest in attending to el2@evansville.edu.
Submitted by James Sullivan js820@evansville.edu
Last chance to register for SLC is this Friday, January 12
On January 20, the University of Evansville Leadership Academy and Center for Student Engagement are putting on their annual Student Leadership Conference. This year, the theme is "Bright Lights, Brighter Leaders." The deadline for registration for this conference has been extended until this Friday, January 12!
The Student Leadership Conference is a great place to learn how to expand your leadership skills and knowledge. This event is an all-day conference where you will get the opportunity to talk with other student leaders and hear amazing speakers discuss their own leadership journeys. There is a $10 registration fee that includes a T-shirt, lunch, and an unforgettable experience! To register for the event, click here!
Submitted by Jalyn Kowalski jk306@evansville.edu
"Back to the Bistro" Harlaxton Trivia Night
Join us tonight for a night of Harlaxton and England Trivia, sponsored by the Harlaxton Society and SAB! Any and all are welcome to attend and compete in teams as we test your knowledge about Harlaxton and British life. Teams are allowed to have up to seven members, so feel free to start recruiting early!
Trivia will start at 5:30 p.m. in the Café Court Dining Room and there will be prizes awarded throughout the night. Make sure to arrive on time so you don't miss any questions!
Submitted by Greta Becker gb91@evansville.edu
2018 TIAA-CREF counseling appointments
The TIAA-CREF representative will be on the UE campus for individual counseling sessions. To schedule an appointment, call TIAA-CREF at 1-800-732-8353 or 317-706-6200. The sessions are held in the Eades Music Room (Room 153) in the Schroeder School of Business Building.
Dates of sessions:
January 23
February 21, 22, and 23
March 20 and 23
April 18 and 19
May 15
June 20 and 21
July 17
August 22 and 23
September 18
October 17 and 18
November 27
December 12 and 13
UE to celebrate Martin Luther King Jr. Day on January 15
The University of Evansville has planned several events in celebration of Martin Luther King Jr. Day 2018. This year's theme - "Respect and Compassion for All" – is based on this quote from King: "Love is the only force capable of transforming an enemy into a friend."
Activities include UE's annual re-enactment of the 1963 Civil Rights March on Washington, DC, a pre-march rally, and the William G. and the Rose M. Mays Martin Luther King Jr. Lectureship. The schedule of events follows. All are free and open to the public.
Monday, January 15
11:45 a.m.: Pre-march rally on the steps of Neu Chapel on UE's campus.
Noon - UE's symbolic reenactment of the 1963 Civil Rights March on Washington will leave campus from the Neu Chapel steps and then return to the chapel.
5:00 p.m.: Women of UE's Black Student Union will host the Women of the Civil Rights Movement LIVE experience in Eykamp Hall Room 252 in Ridgway University Center. Walk through the experience and learn about the women involved in the Civil Rights Movement.
6:00 p.m.: William G. and Rose M. Mays Martin Luther King Jr. Lectureship, Eykamp Hall, Room 251, Ridgway University Center. A reception will follow in Eykamp Hall, Room 252, in Ridgway University Center.
The keynote speaker will be Robert Jackson, author of The No More Excuses Curriculum, featuring the books, Black Men Stand Up!, The Workbook: A Boys Guide to Manhood, The Workbook: A Girls Guide to Womanhood, Solutions to Educating Black and Latino Males and Put a Stop to Bullying. He is a nationally renowned speaker, educator, consultant, and owner of Lavelle Publishing and Robert Jackson Consulting.
He earned his Bachelor of Science degree in Industrial Technology from Western Kentucky University where he lettered four years in football and track. After being cut from the NFL Minnesota Vikings, Jackson began teaching. Wanting to make a bigger impact on education, he began conducting professional development workshops and keynotes nationally for educators, parents and students. He remains committed to serve his community as mentor and leader, especially on issues facing African American and Latino students.
He is an active Life Member of Kappa Alpha Psi Fraternity, Inc., 100 Black Men and Bachelor Benedict Club and a member of the NFL Players Association (NFLPA).
He has received numerous awards for his work, including the Bridge Building Award from Collaborate to Save our Sons for his leadership and mentorship toward youth and adults nationally, The Do Something Positive, Be Something Positive Award for his leadership in the community, Civil Rights Justice by Action Youth Award from National Organization of Black Law Enforcement for his tireless work with students nationally.
The generosity of William G. and Rose M. Mays funds the keynote speaker during UE's Martin Luther King Jr. Day celebration.
Today's little known fact about Dr. Martin Luther King, Jr.
To help celebrate the legacy of Dr. Martin Luther King, Jr. the MLK Committee will share 10 days of little known facts about his remarkable life. It is our hopes that you will be inspired to join us for a rally, a march and a lecture on Monday, January 15, to continue the festivity of Dr. King's life. This year the theme is "Respect and Compassion for All," using Dr. King's quote: "Love is the only force capable of transforming an enemy into a friend."
Today's little known fact:
Martin Luther King was surrounded by stressful situations and his mental health suffered during his time in the public eye. Through the Civil Rights Movement, he maintained a very strong image as a firm speaker and impressive leader but in his past he struggled with the will to live. Martin Luther King's grandmother, Jennie, suffered a heart attack and passed away when King was only twelve years old. This unfortunate event left such an impression on King that he attempted to end his life at a very young age by jumping through a window on the second story of his family's home, which he survived. Unfortunately, this is not the only time Martin Luther King faced the issue of suicide in his lifetime.
Events Planned for Monday, January 15
• 11:45 a.m. - Rally on the steps of Neu Chapel
• 12:00 p.m. - Symbolic March on Washington
• 5:00 p.m. - Live Experience, "Women of the Civil Rights Movement," hosted by the Black Student Union, in Eykamp Hall, Room 251, Ridgway University Center.
• 6:00 p.m. - William and Dr. Rose Mays Lectureship featuring keynote speaker Robert Jackson in Eykamp Hall, Room 251, Ridgway University Center. More information on Robert Jackson can be found at www.robertjacksonmotivates.com/video-clips.
Nominate your co-worker for February 2018 Employee of the Month!
The University of Evansville, in pursuit of excellence in service, wishes to recognize a non-faculty employee displaying records of achievement as a leader. Leadership may be demonstrated in any of the following areas: service to the University, service to students, job performance and attitude towards fellow employees. To be eligible, an employee must be a full-time member of administration or staff. Nominations for the February 2018 Employee of the Month are due no later than Wednesday, January 17. To nominate someone, please go to acelink.evansville.edu/tools/employeeaward.
Submitted by Lori LeDuc ll138@evansville.edu
Paid internship available in Neu Chapel
Is God calling you to do something new this year?
If your answer is "Yes," then a paid internship in Neu Chapel might be just the right fit for you! Neu Chapel interns play an integral part in leading Sunday morning worship services, participating in meaningful outreach opportunities in the greater Evansville community, and helping to build life-transforming community on the UE campus. Students with a variety of gifts, talents, and abilities (especially musical) are encouraged to inquire about this exciting opportunity!
If you are interested, please contact Keith Turner, John Wesley Minister and Assistant Chaplain, at kt160@evansville.edu.
Submitted by Keith Turner kt160@evansville.edu
Help restore power to a high school in Puerto Rico!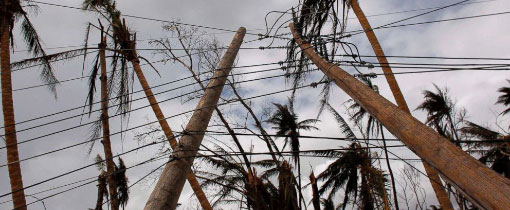 The alternative energy GAP class is working on projects in Evansville and Puerto Rico.
Learn about solar panels and energy efficiency
Design a solar panel system
Make a high school independent of an unreliable power grid
Work with a multidisciplinary team to solve energy-related problems
Sign up for the Alternative Energy GAP 300 class, Tuesday/Thursday, 1:15-2:30 p.m. Contact professor Angie Reisetter for more info: ar250@evansville.edu.
Submitted by Cindy Kelley ck116@evansville.edu
Today is deadline to submit nominations for Outstanding Teacher Award
The UE Alumni Association recognizes an outstanding teacher for exemplary instruction and student support at spring commencement. UE administrators, faculty, staff, students, and alumni may nominate a faculty member who exemplifies the award's criteria for outstanding teaching effectiveness that inspires the intellectual development of students.
Please use this link to nominate a faculty member for the auspicious occasion: www.evansville.edu/alumni/outstandingTeacher.cfm.
Full-time faculty who have taught in the classroom at UE for two years or more and held the rank of lecturer, instructor, assistant professor, associate professor, or professor are eligible for nomination.
Past award recipients are as follows: James Berry in 2011; Mari Plikuhn in 2012; Mark Valenzuela in 2013; Jennie Ebeling in 2014; Margaret Stevenson in 2015, M. Kevin Gray in 2016, and Mary Ellen Wylie in 2017.
The deadline to submit nominations is January 31, at 5:00 p.m.
For questions, contact Tracey Folden at tf91@evansville.edu.
Ebeling publishes articles in Biblical Archaeology Review
Associate professor of archaeology Jennie Ebeling co-authored articles published in the two most recent issues of Biblical Archaeology Review magazine. 'Have We Find Naboth's Vineyard at Jezreel?' appeared in the Nov./Dec. 2017 issue and 'Romancing the Stones: The Canaanite Artistic Tradition at Israelite Hazor' was published in the Jan./Feb. 2018 issue.
Both articles can be accessed here: evansville.academia.edu/JennieEbeling.
Azarian speaks and chairs panels at international conference
Mohammad K. Azarian professor of mathematics, recently delivered the opening of the conference keynote address at the International Conference on Architecture and Mathematics in the ancient city of Kashan in Iran. His keynote address was entitled, "An Overview of Mathematical Contributions of Ghiyath al-Din Jamshid Kashani."
Also, Azarian chaired two discussion panels. The first panel examined: (i) The Astronomical Observatories' Architecture Throughout the Ages, (ii) From Music to Mathematics in Regulating Waves and Space, and (iii) Golden Sections in Paintings-Is it There and Where to find it. The second panel discussed: (i) Metric and Topological Spaces and Architectural Geometry, and (ii) Proportion in Persian-Islamic Architecture.
Moreover, he agreed to serve on the editorial board of The Mathematics Interdisciplinary Research, a journal published by University of Kashan.
Teichmer invited to be East Central Division MTNA adjudicator
Assistant professor of music Shawn Teichmer was invited to adjudicate the East Central Division Wind Competitions for the Music Teachers National Association. He judged Chamber Winds, Senior Winds, and the Young Artist Wind Competition held at the University of Illinois at Urbana-Champaign on January 8.
Davis selected to NCAA research committee
Mark Davis, associate professor from the Biology Department has been selected to the NCAA Innovations in Research and Practice Grant Program Committee.
The NCAA Innovations in Research and Practice Grant Program supports research and data-driven pilot projects designed to enhance student-athlete psychosocial well-being and mental health.
Research topics may include, but are not limited to, managing transitions (e.g., from recruit to first-year student; transferring between universities; adapting from youth sports to college sports environment; developing independence from parents), identity development, stress management, substance use, bystander intervention, cultivating healthy relationships, career exploration, and sport exit strategies.
Funded projects must demonstrate potential to result in campus-level programming that can positively impact the well-being of NCAA student-athletes at a range of member institutions.
Education grad receives Indiana Special Educator of Year Award
Amber Turner Wolf, School of Education graduate, recently received the Indiana Special Educator Award. This honor is given to a teacher who demonstrates exceptional skill in working with special needs individuals, who goes above and beyond in every aspect of teaching, and helps to motivate colleagues. Amber is the autism coordinator in the Bartholomew Consolidated School Corporation. She graduated from the University of Evansville in 2001 with a special education degree. The School of Education is proud to recognize another award-winning graduate of our program.
Ann Baker and family
Condolences to assistant professor of Spanish Ann Baker on the recent passing of her brother, Stephen Cherry of Pendleton, Indiana.
Contribute to AceNotes
To have content considered for inclusion in AceNotes, please submit a Marketing Request Form. Deadline for submission to AceNotes is 10:00 a.m. on the requested date of publication. Only articles concerning UE related/sponsored activities will be accepted. Articles submitted to AceNotes may be edited for length and clarity. Submitter contact information is at the end of each article.