| | |
| --- | --- |
| AceNotes Today | Monday, January 8, 2018 |
UE partners with Toyota Indiana to support Logistics and Supply Chain Management Program and Changemaker Challenge
The University of Evansville has received a generous gift of $100,000 from Toyota Motor Manufacturing, Indiana. The majority of the gift –$90,000—will be used to launch the University's new Logistics and Supply Chain Management (LSCM) Program. The remainder of the funds will continue Toyota's long-standing support of the University's annual Changemaker Challenge competitions for area high school students and UE students.
"We are proud to partner with the University of Evansville on this milestone," said plant vice president Tim Hollander. "This program will help to fill a need for trained and qualified candidates for many employers in our region and create opportunities for students to build careers with longevity."
UE's new Logistics and Supply Chain Management (LSCM) Program will be introduced in the fall of 2018. The University's Schroeder Family School of Business Administration will be the first private University in Indiana accredited by the Association to Advance Collegiate Schools of Business (AACSB) International to offer an undergraduate major in logistics and supply chain management.
New college graduates in the supply chain management field are highly sought after with a 6:1 demand-to-supply ratio. UE's program will prepare students with knowledge and skills desired by employers. In addition to a rigorous course of study, students in the program will take part in high level experiential learning opportunities such as internships.
"Toyota Motor Manufacturing of Indiana is a world-class manufacturer and a great corporate partner," said Greg Rawski, Schroeder Family Dean at UE. "We are excited to launch this distinctive LSCM program, which provides students great placement opportunities and rewarding careers."
Part of the Toyota gift designated for the LSCM program will fund ten $5,000 scholarships. These one-year scholarships will be awarded to each of the 10 students in the cohort that will begin the program. Learn more about these scholarships here: www.evansville.edu/majors/business/lscm-toyota.cfm
In 2018 U.S. News & World Report ranked the Schroeder School of Business #4 among small private schools and among all business schools Schroeder was the fastest riser (+38 places) to #183 overall. Schroeder average starting salaries are now at $50,500.
Neu Chapel begins 2018 outreach efforts
Neu Chapel will again be working to making a difference in the greater Evansville community in 2018! Campus organizations and individuals are invited to partner with us each month as we give back to our amazing community.
During the month of January, Neu Chapel will be collecting toilet paper and toothbrushes for the United Methodist Youth Home. Our goals are to fill the front steps of Neu Chapel with packages of toilet paper and to cover the altar table with new, in-the-package toothbrushes. If you or your organization would like to contribute, simply leave contributions on the chapel's front platform steps (toilet paper) or altar table (toothbrushes)! Please leave items in the narthex (lobby) should the weather be inclement. For more information, please email Keith Turner, kt160@evansville.edu.
For over 35 years, the United Methodist Youth Home (UMYH) in Evansville, IN has provided a Residential Treatment Program for youth ages 10 to 21. They currently operate two licensed group homes with a total of 15 beds, 6 for males and 9 for females. The residential program puts an emphasis on developing pro-social behaviors, emotion regulation, personal responsibility, educational achievement, interpersonal effectiveness, and independent living skills. To learn more, please visit their website at umyh.org.
Submitted by Keith Turner kt160@evansville.edu
This Week in Music: Bassoon Day this Sunday
Sunday, January 14, will be Bassoon Day at the University of Evansville. Activities will begin at 1:00 p.m., and the day will conclude by 6:00 p.m.
Serving as clinicians will be Ron Tucker, member of the Evansville Philharmonic Orchestra and former principal bassoonist of the Owensboro Symphony Orchestra; Mary Stuckemeyer, professional free-lance bassoonist; and Edwin Lacy, UE instructor of bassoon and principal bassoonist of the Evansville Philharmonic Orchestra.
Events will include a recital by the clinicians, masterclass sessions, a workshop on bassoon fundamentals, and a bassoon ensemble session.
Bassoonists of all ages and levels of ability and experience are invited to attend. There is no charge for participation. To register, send an email indicating your interest in attending to el2@evansville.edu.
Submitted by James Sullivan js820@evansville.edu
This Week in Music: Fiedler, McCluskey recital tonight
Department of Music professors Anne Fiedler (piano) and Eric McCluskey (baritone) will present a faculty recital in Wheeler Concert Hall this evening, January 9, at 7:30 p.m. The program will feature Dallapiccola's Quaderno musicale di Annalibera, excerpts from Schumann's Dichterliebe, Op. 48, as well as works by Bellini, Ives, and Massenet. The recital is free and open to the public.
Submitted by James Sullivan js820@evansville.edu
Last chance to register for SLC is this Friday, January 12
On January 20, the University of Evansville Leadership Academy and Center for Student Engagement are putting on their annual Student Leadership Conference. This year, the theme is "Bright Lights, Brighter Leaders." The deadline for registration for this conference has been extended until this Friday, January 12!
The Student Leadership Conference is a great place to learn how to expand your leadership skills and knowledge. This event is an all-day conference where you will get the opportunity to talk with other student leaders and hear amazing speakers discuss their own leadership journeys. There is a $10 registration fee that includes a T-shirt, lunch, and an unforgettable experience! To register for the event, click here!
Submitted by Jalyn Kowalski jk306@evansville.edu
I-House Call Out Meeting set for tonight
There will be an I-House call out meeting for anyone interested in presenting at I-House this semester tonight - Wednesday, January 10 a- t 7:00 p.m., upstairs in Ridgway University Center. Light refreshments will also be served. We hope to see you there!
Submitted by Alexis Whitacre aw339@evansville.edu
UE softball season just five weeks away
In what is shaping up to be an extremely challenging schedule, the University of Evansville softball team is set to face off against five NCAA Tournament teams and nine postseason teams from the 2017 campaign.
"The Missouri Valley Conference is a grind every year so in order for us to prepare for that we have really decided to challenge ourselves early in the non-conference to help get us ready," UE head softball coach Mat Mundell said.
Evansville is coming off of a 20-33 overall record while going 11-15 in Missouri Valley Conference games. UE returns 11 players from last season and will see eight newcomers take the field. Highlighting the Aces' returners are defending MVC Newcomer of the Year Brittany Hay and All-Conference Second Team member Morgan Florey.
"Postseason experience is something you will see a lot of our opponents have in common," Mundell added. "That was intentional we want to be one of those teams so we thought what better way to get there than to play teams who have made it."
It will be an exciting start to the season as the Purple Aces head to Lafayette, Louisiana, to take part in the Louisiana Classic presented by Louisiana Lafayette. After opening up against Samford on February 9, the Aces take on the host Ragin Cajuns later that day. Last season, they were the Sun Belt Champions and played at LSU in the NCAA Tournament. They had one of the top records in the nation, finishing at 47-8.
Illinois-Chicago will mark the third opponent in the event. The Flames are coming off of a banner season of their own as they posted a 39-22 record on their way to the Horizon League Championship. Their NCAA Tournament berth saw them play at the University of Oregon. UE finishes the tournament with games against Iowa out of the Big 10 and Eastern Illinois.
Another impressive weekend of action features the Aces heading to the Georgia Classic in Athens, Georgia. Running from Feb. 16-18, the Aces take on Winthrop and Georgia twice while playing Samford in a single game. The Bulldogs had a 35-23 mark in 2017 and earned an at-large berth to the NCAA Tournament.
Following the trip to Georgia, the Purple Aces head south once again from Feb. 23-25 to Chattanooga for the Frost Classic. In the opening game, the Aces take on IUPUI where current assistant coach Heather Tarter led the Jaguars to the Summit League Regular Season Championship last season. She was also named the league's Coach of the Year. UE also takes on Southeast Missouri State, EIU, Western Illinois, and Chattanooga that weekend.
The month of March begins much closer to home as the Aces make the quick trip to Bowling Green, Kentucky, for the Hilltopper Spring Fling. Evansville will play five games in the tournament against Austin Peay, Dayton, and Western Kentucky. The Hilltoppers were a postseason team in 2017, playing in the National Invitational Softball Championship.
From March 9-11, UE plays its fifth and final pre-conference event at the Racer Classic in Murray, Kentucky. It will be another competitive weekend for the squad, who faces defending Horizon League champion Flames for the second time while also squaring off against Oakland, Kent State and Murray State. The Golden Flashes of Kent State went 33-28 last year on their way to the Mid-American Conference Championship while advancing to the Waco Regional in the NCAA Tournament. The Racers won 36 games on their way to a berth in the NISC.
MVC play commences with a home series against Drake on March 17-18. Last season, Evansville swept the Bulldogs in Des Moines. Another home weekend is up seven days later when UNI comes to town. The Panthers were 33-19 overall and an impressive 20-6 in the Valley.
On March 30, UE plays its first conference road series at Loyola before heading to Butler in a midweek game on April 5. UE returns to Cooper Stadium for a 3-game set against Missouri State on April 7-8 before making the trip to UT Martin on April 11 in its final regular-season non-conference game. The Skyhawks are coming off of a 39-20 campaign and a postseason trip to the NISC.
Another postseason team is on tap that weekend when the Aces head to Normal, Illinois, to play Illinois State. The Redbirds were 33-24 last year and 20-6 in the MVC on their way to the finals of the NISC. The road trip continues on Wednesday, April 18 with a doubleheader at Indiana State and a 3-game series at Valparaiso on April 21-22.
Indiana State comes to Evansville for a single game on the 24th before defending conference tournament champion Southern Illinois comes to Cooper Stadium for three games. The Salukis won 33 games on their way to the MVC Tournament crown. They played their NCAA Regional in 2017 at Ole Miss. The regular season finale will take place at Bradley with three games on May 5-6.
The MVC Tournament is set for May 10-12 in Des Moines, Iowa.
2018 TIAA-CREF counseling appointments
The TIAA-CREF representative will be on the UE campus for individual counseling sessions. To schedule an appointment, call TIAA-CREF at 1-800-732-8353 or 317-706-6200. The sessions are held in the Eades Music Room (Room 153) in the Schroeder School of Business Building.
Dates of sessions:
January 23
February 21, 22, and 23
March 20 and 23
April 18 and 19
May 15
June 20 and 21
July 17
August 22 and 23
September 18
October 17 and 18
November 27
December 12 and 13
UE to celebrate Martin Luther King Jr. Day on January 15
The University of Evansville has planned several events in celebration of Martin Luther King Jr. Day 2018. This year's theme - "Respect and Compassion for All" – is based on this quote from King: "Love is the only force capable of transforming an enemy into a friend."
Activities include UE's annual re-enactment of the 1963 Civil Rights March on Washington, DC, a pre-march rally, and the William G. and the Rose M. Mays Martin Luther King Jr. Lectureship. The schedule of events follows. All are free and open to the public.
Monday, January 15
11:45 a.m.: Pre-march rally on the steps of Neu Chapel on UE's campus.
Noon - UE's symbolic reenactment of the 1963 Civil Rights March on Washington will leave campus from the Neu Chapel steps and then return to the chapel.
5:00 p.m.: Women of UE's Black Student Union will host the Women of the Civil Rights Movement LIVE experience in Eykamp Hall Room 252 in Ridgway University Center. Walk through the experience and learn about the women involved in the Civil Rights Movement.
6:00 p.m.: William G. and Rose M. Mays Martin Luther King Jr. Lectureship, Eykamp Hall, Room 251, Ridgway University Center. A reception will follow in Eykamp Hall, Room 252, in Ridgway University Center.
The keynote speaker will be Robert Jackson, author of The No More Excuses Curriculum, featuring the books, Black Men Stand Up!, The Workbook: A Boys Guide to Manhood, The Workbook: A Girls Guide to Womanhood, Solutions to Educating Black and Latino Males and Put a Stop to Bullying. He is a nationally renowned speaker, educator, consultant, and owner of Lavelle Publishing and Robert Jackson Consulting.
He earned his Bachelor of Science degree in Industrial Technology from Western Kentucky University where he lettered four years in football and track. After being cut from the NFL Minnesota Vikings, Jackson began teaching. Wanting to make a bigger impact on education, he began conducting professional development workshops and keynotes nationally for educators, parents and students. He remains committed to serve his community as mentor and leader, especially on issues facing African American and Latino students.
He is an active Life Member of Kappa Alpha Psi Fraternity, Inc., 100 Black Men and Bachelor Benedict Club and a member of the NFL Players Association (NFLPA).
He has received numerous awards for his work, including the Bridge Building Award from Collaborate to Save our Sons for his leadership and mentorship toward youth and adults nationally, The Do Something Positive, Be Something Positive Award for his leadership in the community, Civil Rights Justice by Action Youth Award from National Organization of Black Law Enforcement for his tireless work with students nationally.
The generosity of William G. and Rose M. Mays funds the keynote speaker during UE's Martin Luther King Jr. Day celebration.
Today's little known fact about Dr. Martin Luther King, Jr.
To help celebrate the legacy of Dr. Martin Luther King, Jr. the MLK Committee will share 10 days of little known facts about his remarkable life. It is our hopes that you will be inspired to join us for a rally, a march and a lecture on Monday, January 15, to continue the festivity of Dr. King's life. This year the theme is "Respect and Compassion for All," using Dr. King's quote: "Love is the only force capable of transforming an enemy into a friend."
Today's little known fact:
His birth name was Michael Luther King, Jr. but he later changed his name to Martin when he became a minister because his father's name was also Michael. Both father and son became Martin after Martin Luther King, Sr. traveled to Germany and learned of the founder of Lutheranism, Martin Luther. His inspiration from this trip led him to change both of their names in honor of this religious figure who is most famous for his ninety five theses, a document challenging the Catholic Church's teachings. Such a name change for the two contained symbolic ties for Martin Luther King, Sr. as a Baptist, which has some ties to Martin Luther's call for reformation in the church.
Events Planned for Monday, January 15
• 11:45 a.m. - Rally on the steps of Neu Chapel
• 12:00 p.m. - Symbolic March on Washington
• 5:00 p.m. - Live Experience, "Women of the Civil Rights Movement," hosted by the Black Student Union, in Eykamp Hall, Room 251, Ridgway University Center.
• 6:00 p.m. - William and Dr. Rose Mays Lectureship featuring keynote speaker Robert Jackson in Eykamp Hall, Room 251, Ridgway University Center. More information on Robert Jackson can be found at www.robertjacksonmotivates.com/video-clips.
STEEL TOE art SHOW on display in UE's Melvin Peterson Gallery
"STEEL TOE art SHOW," an exhibit by ceramic artists and University of Evansville graduates Matthew Gaddie and Brian Somerville, will be on display at UE's Melvin Peterson Gallery until February 24. On Friday, February 23, there will be a reception at 6:30 p.m., and a lecture by the artists at 7:00 p.m. These events, which are free and open to the public, are part of the Efroymson Family Fund Emerging Contemporary Artist Lecture Series.
Gaddie earned his Bachelor of Fine Arts degree in ceramics from the University of Evansville, and his Master of Fine Arts degree in ceramic arts from Hood College. His studio is located in Bardstown, Kentucky. Somerville earned his Bachelor of Fine Arts degree from UE and his Master of Fine Arts degree from Florida Atlantic University. He lives and creates his art in Nashville.
The Melvin Peterson Gallery is located at 1935 Lincoln Avenue on the corner of Lincoln and Weinbach Avenues in Evansville. Gallery hours are Monday, Tuesday, Friday and Saturday from noon-3:00 p.m., and Wednesday and Thursday from noon-6:00 p.m.
For more information, contact 207-650-6073.
Paid internship available in Neu Chapel
Is God calling you to do something new this year?
If your answer is "Yes," then a paid internship in Neu Chapel might be just the right fit for you! Neu Chapel interns play an integral part in leading Sunday morning worship services, participating in meaningful outreach opportunities in the greater Evansville community, and helping to build life-transforming community on the UE campus. Students with a variety of gifts, talents, and abilities (especially musical) are encouraged to inquire about this exciting opportunity!
If you are interested, please contact Keith Turner, John Wesley Minister and Assistant Chaplain, at kt160@evansville.edu.
Submitted by Keith Turner kt160@evansville.edu
UE men pick up huge win over Bradley
Averaging 21 points per game in his first three Missouri Valley Conference games of the season, Ryan Taylor matched that output once again on Saturday, scoring 21 as the University of Evansville men's basketball team took a 68-44 win over Bradley on Saturday inside the Ford Center.
Taylor hit eight of his 17 field goals on the day and was 4-for-6 from outside. He was one of three to hit double figures for the Purple Aces (11-6, 1-3 MVC). Dru Smith finished the day with 14 points while Blake Simmons had 12. The offense was rolling as the Aces were credited with 23 assists on 25 makes. K.J. Riley posted seven while Smith and Simmons finished with six and five, respectively.
"Bradley plays as hard as anybody we will see all year and it was up to us to match them," UE head coach Marty Simmons said after the win. "This is about as hard as we have played all season."
"We had a good practice yesterday and it really carried over into today," Simmons added.
Pacing Bradley (12-5, 2-2 MVC) was Donte Thomas, who had 12 points and four steals. ElIjah Childs hit five out of seven shots to tally 10 points.
"This was a must win based on how close we have been," Aces senior Blake Simmons explained. "We knew we had to execute, play well, and listen to the coaches. We did that and picked up a big win tonight."
Ryan Taylor opened the day with a triple, accounting for three of his game-high 10 first-half points. UE continued to lead until the Braves tied it at 10-10 on a Dwayne Lautier-Ogunleye triples at the 16:19 mark.
The decisive run of the first half came with the Aces up 16-14 with 13:08 on the clock. Evansville reeled off the next 14 points while holding Bradley scoreless for seven minutes. Blake Simmons began the run with a three while Taylor added five in the run to give UE a 30-16 lead with six minutes remaining in the half.
Bradley cut into the lead just a bit with three points in the final two seconds of the period to make it a 35-25 game going into the break. They were able to get within eight points on the first possession of the second stanza before Evansville solidified its advantage.
Up 38-29, the Purple Aces were able to post 10 in a row led by a Noah Frederking 3-pointer and an and-one by Dru Smith. Midway through the half, Frederking's third field goal of the game set the advantage at 21 points - 52-31.
The lead never got under 19 in the final 10 minutes as the Aces pulled off the win by a final of 68-44.
Frederking had an efficient outing for the squad. He notched seven points on a perfect 3-for-3 shooting and hauled in a career-best five rebounds. Dainius Chatkevicius had a game-high seven caroms and notched six points while Riley added six points and five rebounds to go along with seven assists.
Evansville outshot Bradley by a 49.0%-34.9% tally and finished a perfect 10-10 from the charity stripe. Rebounding also went UE's way by a 35-22 final.
"We definitely needed this," Dru Smith said. "As long as we can keep executing the game plan and continue to play hard on defense, we will continue on this path."
That path continues at the Ford Center on Wednesday as the Aces welcome Missouri State in a 7:00 p.m. game.
Scott tallies double-double as Aces fall at ISU
Junior center Kelsi Scott recorded a double-double to lead the Purple Aces as the University of Evansville could not hold off Indiana State late in a 56-48 loss on Friday night in Terre Haute, Indiana, at the Hulman Center.
Scott scored 10 points and recorded a career-high 13 rebounds while sophomore guard Macie Lively added 10 points of her own and tied a career-high with eight boards. The Aces opened the game shooting 36.7% (11-30) from the field in the first half, but finished the game shooting 20% (5-25) in the second half. Indiana State was led by Wendi Bibbins who scored a game-high 16 points, adding eight rebounds and five blocks. Evansville stifled the Sycamores in the opening half, keeping Indiana State to just 15.8% (6-38) shooting from the field. The Sycamores found their rhythm in the second half, shooting 42.4 % (14-33).

After the Sycamores scored the first bucket of the contest, Evansville went on an 8-0 run to pull out to an 8-2 lead. Following a pair of Indiana State free throws with 7:54 left in the opening quarter, both teams endured a 3:20 scoreless streak ended by a layup by Miller. The Sycamores twice cut their deficit to a basket late in the first quarter, but Noe ended the period with a layup to give the Aces a 14-10 lead after the first 10 minutes.

Evansville quickly took control in the second quarter as the Aces went on a 9-0 run to increase their lead to 23-10 with 5:12 left before the half. Defensively, the Aces shined in the second quarter, holding the Sycamores to just five points and taking a 25-15 advantage to the break.
Coming out of the half, Indiana State pushed back. The Sycamores went on a 10-1 run over the first 3:30 to trim the Aces' lead to 26-25. In the following two minutes, Evansville responded and increased its lead back to five at 30-25, but Indiana State continued to find answers as the Aces lead sat at just one at 36-35 heading into the final quarter.

After Noe opened the quarter with a three, Indiana State responded and gained momentum again. The Sycamores went on a 20-9 in the final period and shot 46.7% from the field to grab the lead and come away with the 56-48 win.
The Aces get a full week off from competition before traveling to take on UNI on Friday, January 12 and wrapping-up the three-game road swing on Sunday, January 14 at Drake.
Help restore power to a high school in Puerto Rico!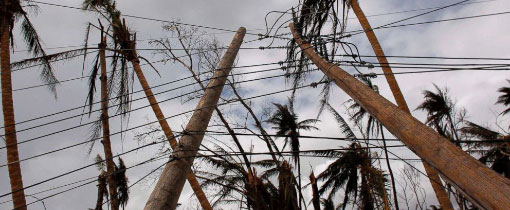 The alternative energy GAP class is working on projects in Evansville and Puerto Rico.
Learn about solar panels and energy efficiency
Design a solar panel system
Make a high school independent of an unreliable power grid
Work with a multidisciplinary team to solve energy-related problems
Sign up for the Alternative Energy GAP 300 class, Tuesday/Thursday, 1:15-2:30 p.m. Contact professor Angie Reisetter for more info: ar250@evansville.edu.
Submitted by Cindy Kelley ck116@evansville.edu
Today is deadline to submit nominations for Outstanding Teacher Award
The UE Alumni Association recognizes an outstanding teacher for exemplary instruction and student support at spring commencement. UE administrators, faculty, staff, students, and alumni may nominate a faculty member who exemplifies the award's criteria for outstanding teaching effectiveness that inspires the intellectual development of students.
Please use this link to nominate a faculty member for the auspicious occasion: www.evansville.edu/alumni/outstandingTeacher.cfm.
Full-time faculty who have taught in the classroom at UE for two years or more and held the rank of lecturer, instructor, assistant professor, associate professor, or professor are eligible for nomination.
Past award recipients are as follows: James Berry in 2011; Mari Plikuhn in 2012; Mark Valenzuela in 2013; Jennie Ebeling in 2014; Margaret Stevenson in 2015, M. Kevin Gray in 2016, and Mary Ellen Wylie in 2017.
The deadline to submit nominations is January 31, at 5:00 p.m.
For questions, contact Tracey Folden at tf91@evansville.edu.
USPS 2018 postage and shipping rate increases
Effective Monday, January 22, US postal rates are increasing. New rates include a one cent increase in the price of the first-class mail Forever stamp from 49 cents to 50 cents. Postcard stamps and metered letters will also have a one cent increase.
The overall rate change will increase mailing service product prices approximately 1.9%, and most shipping services an average of 3.9% price increase.
The new shipping services product prices will increase priority mail by 3.9% and priority mail retail an average of 0.8%. Unlike other carriers, the postal service will not include any surcharges for fuel, residential delivery, or regular Saturday delivery.
Submitted by Kim Winsett kw83@evansville.edu
Azarian speaks and chairs panels at international conference
Mohammad K. Azarian professor of mathematics, recently delivered the opening of the conference keynote address at the International Conference on Architecture and Mathematics in the ancient city of Kashan in Iran. His keynote address was entitled, "An Overview of Mathematical Contributions of Ghiyath al-Din Jamshid Kashani."
Also, Azarian chaired two discussion panels. The first panel examined: (i) The Astronomical Observatories' Architecture Throughout the Ages, (ii) From Music to Mathematics in Regulating Waves and Space, and (iii) Golden Sections in Paintings-Is it There and Where to find it. The second panel discussed: (i) Metric and Topological Spaces and Architectural Geometry, and (ii) Proportion in Persian-Islamic Architecture.
Moreover, he agreed to serve on the editorial board of The Mathematics Interdisciplinary Research, a journal published by University of Kashan.
Teichmer invited to be East Central Division MTNA adjudicator
Assistant professor of music Shawn Teichmer was invited to adjudicate the East Central Division Wind Competitions for the Music Teachers National Association. He judged Chamber Winds, Senior Winds, and the Young Artist Wind Competition held at the University of Illinois at Urbana-Champaign on January 8.
Davis selected to NCAA research committee
Mark Davis, associate professor from the Biology Department has been selected to the NCAA Innovations in Research and Practice Grant Program Committee.
The NCAA Innovations in Research and Practice Grant Program supports research and data-driven pilot projects designed to enhance student-athlete psychosocial well-being and mental health.
Research topics may include, but are not limited to, managing transitions (e.g., from recruit to first-year student; transferring between universities; adapting from youth sports to college sports environment; developing independence from parents), identity development, stress management, substance use, bystander intervention, cultivating healthy relationships, career exploration, and sport exit strategies.
Funded projects must demonstrate potential to result in campus-level programming that can positively impact the well-being of NCAA student-athletes at a range of member institutions.
Education grad receives Indiana Special Educator of Year Award
Amber Turner Wolf, School of Education graduate, recently received the Indiana Special Educator Award. This honor is given to a teacher who demonstrates exceptional skill in working with special needs individuals, who goes above and beyond in every aspect of teaching, and helps to motivate colleagues. Amber is the autism coordinator in the Bartholomew Consolidated School Corporation. She graduated from the University of Evansville in 2001 with a special education degree. The School of Education is proud to recognize another award-winning graduate of our program.
Ann Baker and family
Condolences to assistant professor of Spanish Ann Baker on the recent passing of her brother, Stephen Cherry of Pendleton, Indiana.
Contribute to AceNotes
To have content considered for inclusion in AceNotes, please submit a Marketing Request Form. Deadline for submission to AceNotes is 10:00 a.m. on the requested date of publication. Only articles concerning UE related/sponsored activities will be accepted. Articles submitted to AceNotes may be edited for length and clarity. Submitter contact information is at the end of each article.