| | |
| --- | --- |
| AceNotes Today | Wednesday, November 15, 2017 |
French Conversation Table - "Movie Night"
Bonjour! The French Conversation Table at UE is meeting today - Wednesday, November 15 - from 5:00-6:00 p.m. in Hyde Hall 124.for a "Movie Night." Join us for an evening of fun. The movie will be followed by a discussion. Everyone is welcome!
Submitted by Severine Bates sb413@evansville.edu
I-House Poetry and Spoken Word Night
Please come to I-House tonight - we will be having presenters from many different countries. Each presenter is reciting a poem or story from his or her home country. Tea and coffee will be served. Please join us for this event upstairs in Ridgway University Center at 7:00 p.m.!
Submitted by Alexis Whitacre aw339@evansville.edu
Aces head to Alabama A&M tonight for first road game
After opening the season with an 89-81 victory over Murray State at home on Sunday, the University of Evansville women's basketball team travels to Huntsville, Alabama, to take on Alabama A&M tonight at 6:00 p.m.
Evansville sets off on its first road trip of the season with momentum built from a successful weekend. In their first game back on campus since 2000, the Purple Aces captured an 89-81 win over Murray State in front of an electric crowd at Meeks Family Fieldhouse. Graduate guard Hannah Noe recorded the fourth-best scoring performance in program history with 33 points. Noe's outing is believed to be the most points for a Purple Ace in their Evansville debut as individual stats from the early years of program history are incomplete. For her efforts, Noe was recognized as the Missouri Valley Conference Women's Basketball Player/Newcomer of the Week.
Alabama A&M opened its season last Friday at Alabama, suffering a 90-32 defeat to the Crimson Tide. Evansville and the Bulldogs have met just once previously with the Aces earning a 63-54 victory on December 21, 2016 in Evansville. The Aces have made just one previous trip to play a team on the road in the state of Alabama. The only previous occasion, Evansville captured a 62-47 victory over UAB in Birmingham.
The Aces are in search of their eighth win in the last nine games, dating back to Feb. 17, 2017. With a win, UE would secure its first 2-0 start since winning back-to-back games to open the 2010-11 campaign.
SIAM student chapter talk series - Darrin Weber
Darrin Weber, assistant professor of mathematics at University of Evansville, will deliver a talk to Society for Industrial and Applied Mathematics (SIAM) chapter today. The lecture will begin at 2:00 p.m. in Room 126, Koch Center for Engineering and Science. The title of Weber's lecture is "What is Data Science?"
Even though its roots date back decades, the field of data science is very new. This, coupled with the fact that data science involves multiple disciplines, is why defining what data science is continuing to be an open question among data scientists and academics. Regardless of how we classify it, it is proving to be an extremely useful and vital field that has far reaching applications. Businesses, governments, and even non-profits are finding themselves swamped with data, but have no idea how to begin to understand it. Data scientists are charged with sifting through it all and finding meaning that businesses or agencies can act upon.
In this talk, we'll give an overview of the field of data science and what it involves, as well as go through a few examples of data science in action.
Submitted by Pengcheng Xiao px3@evansville.edu
Fireside Chat at Honey Moon Coffee Co.!
All students are invited to join us for this week's Fireside Chat this evening at 7:30 p.m. We will meet in Grabill Lounge, the basement of Neu Chapel, and will walk over to Honey Moon Coffee Co. together for a time of conversation and reflection on how when life's journey brings us into troublesome situations. We hope to see you then!
Submitted by Keith Turner kt160@evansville.edu
Informal Spanish conversation
Spanish students of all levels are welcome to practice with Fulbright Spanish TA Ignacio Benítez. The next session will be today - November 15 - at 5:00 p.m., at Ridgway University Center's Starbucks. It's a wonderful opportunity to interact informally in Spanish with a native speaker and to meet other students of Spanish. You can stay as little or as long as you want. Please contact Ignacio at cl192@evansville.edu if you have any questions. ¡Nos vemos!
Submitted by Ignacio Benitez cl192@evansville.edu
Student leadership conference: Bright Lights, Brighter Leaders
On January 20, the Center for Student Engagement in partnership with the University of Evansville Leadership Academy will host the 2018 Student Leadership Conference: Bright Lights, Brighter Leaders. The event will be in Eykamp Hall, Room 251, Ridgway University Center, from 9:00 a.m.-4:00 p.m. Breakfast and lunch will be served to participants.
Fill out this registration form to sign up for the event. Early registration closes December 7 (Reading/Study Day); participants must register by this day to be guaranteed a T-shirt. Details on how the shirts will be delivered can be found on the registration form. A non-refundable deposit is due by Dec 15 in order to secure your spot.
The event will feature speakers the surrounding areas. Students will be exposed to several aspects of leadership, entrepreneurship, and community building throughout the day. Any student wanting to advance their leadership skills or collaborate with others are invited to attend.
Please contact Lilee Robinson (lr162@evansville.edu) with any questions or concerns.
Submitted by Jalyn Kowalski jk306@evansville.edu
P.E.A.C.E. meeting today
There will be a P.E.A.C.E. meeting today - Friday, November 17 - at 3:00 p.m. in Room 73 in the Schroeder School of Business Building. Come find out what P.E.A.C.E. has been working on and join in! We are over 13% of the way (we have collected over 130 signed letters) to our goal of 1,000 letters to mail to government officials requesting the instantiation of a hate crimes bill in Indiana. For the next steps we are partnering with the Honors Student Club and Scholars for Syria and setting up tabling opportunities. At the meeting we will also discuss other exciting opportunities. We hope you can make it! If you'd like to contribute and spread the word and need a stack of letters for folks to sign, just email lk102@evansville.edu. All completed letters can be slid under the door of Room 342 in Olmsted Administration Hall – the office of professor Lisa Kretz - or put in her mailbox (third floor of Olmsted Hall), and they will be mailed out.
Submitted by Lisa Kretz lk102@evansville.edu
Sign up for Saturday's dodgeball tournament!
The FIJI Tau Dueteron Pledge Class is hosting a dodgeball tournament this Saturday, November 18! It will be in Carson Center and will start at 6:00 p.m. Six people can play for a team in a game and eight can register. The entrance fee is $5 per person. Come see us at our table across from Rademacher's any time from 11:00 a.m.-1:30 p.m., today through Thursday to sign up!
Submitted by Nick Lewis nick_lewis@comcast.net
Final #readingseries of the semester!
Please join the folks in creative writing today - Friday, November 17 - at The Slice for the fall semester's final #readingseries. This reading will feature original work by students Jenna Sumpter, Oli Ross-Musick, and Sari Baum. The reading will start promptly at 4:00 p.m., so if you're looking to enjoy some delicious pizza while you're there, please arrive early as The Slice can be charmingly slow. Hope to see you all there!
Submitted by Lisa Nikolidakis ln43@evansville.edu
Alexis Whitacre presenting on study abroad trip to Morocco
Interested in learning about what it's like to study abroad in Morocco? Or just what it's like to study abroad in general? Join us today - Thursday, November 16 - for a series of student study abroad presentations highlighting different types of study abroad trips available at UE!
Alexis, an international studies major, spent a semester during her junior year in Morocco. She spent her time living with a Moroccan host family, traveling around the country, and indulging in the local food.
You can read a little more about her trip here: https://www.evansville.edu/studyabroad/storiesAbroadAlexis.cfm.
Student presentations will be from 3:00-4:30 p.m. in Hyde Hall 105. Alexis will be presenting at 3:30 p.m. We hope to see you there!
For a full International Education Week schedule, visit https://www.evansville.edu/iew/.
Submitted by Greta Becker gb91@evansville.edu
Ahrens and Rainey presenting on Jezreel Expedition
Interested in learning about what it's like to study abroad and do field work in Israel? Or just what it's like to study abroad in general? Join us today for a series of student study abroad presentations highlighting different types of study abroad trips available at UE!
Anna and Isaac both spent time this past summer participating in the Jezreel Expedition, an archaeological dig that takes place in Israel. Stop by for their presentation to learn all about their experiences and their findings.
Student presentations will be from 3:00-4:30 p.m. in Hyde Hall 105. Anna and Isaac will be presenting at 3:00 p.m. We hope to see you there!
For a full International Education Week schedule, visit https://www.evansville.edu/iew/.
Submitted by Greta Becker gb91@evansville.edu
Rotary Santa Run will support the Changemaker Challenge
The Rotary Santa Run will be held on Saturday, December 2nd at 9am at the Buffalo Trace Center. It is a perfect way to begin your run into the holiday season.
This 5K Run/Walk and/or and 1 Mile stroll is an event that is fun for the participants and spectators alike. Each participant receives a 5-piece Santa outfit, including a beard. They are asked to wear the Santa suit in the event. Prizes will be given for the most decorative. What a sight!
Proceeds from the 2017 Santa Run will benefit the University of Evansville's Changemaker Challenge program for 2018. This program follows the mission statement of Rotary's by empowering the leaders of tomorrow to make a better community for all. Local students compete with innovative ideas to make our community a better destination.
We hope to see you there.
You will make a difference while having a "jolly time!"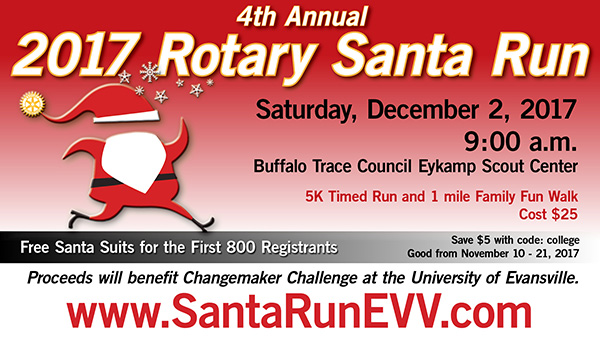 Submitted by Cathy Renner cr107@evansville.edu
UE Theatre presents The Tempest
The University of Evansville Department of Theatre proudly presents William Shakespeare's The Tempest, in UE's Shanklin Theatre. Performances are November 18 at 7:30 p.m. and November 19 at 2:00 p.m.
A fantastical island filled with magic and mystery sets the stage for this enchanting tale of romance, betrayal, and the power of forgiveness. After a vengeful sorceress conjures a maritime storm in order to shipwreck her malevolent sister, both familial and royal drama ensues. Thought by many to be Shakespeare's final solo play, this rom-com-meets-action-adventure-fantasy is a thrilling story for all ages.
The Tempest is directed by associate professor Christia Ward. Elizabeth Tredinnick, a senior from Chicago, Illinois, is the co-scenic designer along with associate professor Eric Renschler '83; visiting assistant professor Sarah J. Smith is the costume designer; associate professor Stephen Boulmetis is the lighting designer; Melia Schnefke, a senior from St. Louis, Missouri, is the sound designer; Professor Chuck Meacham is the technical director; Professor Diane Brewer is the dramaturg; and Emma Blevins, a senior from San Antonio, Texas, is the stage manager.
The cast features Meredith Ham, a junior from Castle Rock, Colorado, as Prospera, and Aaron Gonner, a senior from Dubuque, Iowa, as Ariel. The 20-person cast also features Amanda Suggs, a junior from Cedar Park, Texas, as Miranda; Jack Russell, a freshman from Montgomery, Texas, as Ferdinand; and Joseph W. Schwalb, a senior from Thiensville, Wisconsin, as Caliban.
Ticket prices are $18 for adults and $16 for senior adults, students, and UE faculty and staff. UE students may obtain one free student rush ticket beginning at noon on the day of the performance they wish to attend.
Following The Tempest, the rest of the Shanklin Theatre season includes Sense and Sensibility by Kate Hamill, February 16-25; and The Grapes of Wrath by Frank Galati, April 13-22.
Tickets may be purchased by calling 812-488–2031, Monday through Friday, noon- 5:00 p.m.
UE's 31st Annual International Bazaar
The University of Evansville's 31st annual International Bazaar is planned today - Friday, November 17 - from 5:00-7:00 p.m., in Ridgway University Center on UE's campus. Visitors to the bazaar will "travel the world" by experiencing the food, customs and cultures of UE's international students, a diverse group that represents 61 countries.
The event is open to the public. General admission is $10, or $7 in advance. UE students and children five and under will be admitted for free. Pre-sale discounts are available through Thursday, November 16. Purchase your $7 pre-sale ticket at the Office of Cultural Engagement and International Services during regular business hours or at tickets.evansville.edu.
Proceeds from the event will benefit the International Rescue Committee. This organization responds to the world's worst humanitarian crises, helping to restore health, safety, education, economic well-being, and power to people devastated by conflict and disaster.
The bazaar is part of the University's celebration of International Education Week.
To learn more about the bazaar, visit the UE International Education Week web page or contact the Office of Cultural Engagement and International Services at 812-488-2279.
Changemaker Spotlight: Aaron Straight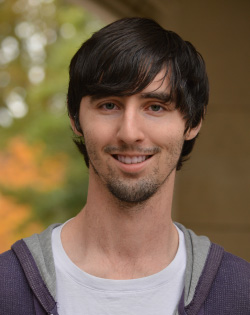 Aaron Straight is both student and teacher these days. The University of Evansville junior is pursuing a bachelor's degree in chemistry while volunteering as a chemistry teacher and tutor at Newburgh Christian School.
Aaron, a graduate of NCS, was asked by the school to help out when their science teacher moved to Texas. He knew it would be a challenge due to his own class schedule but was happy to take on the responsibility and give back to the community by helping younger students achieve their academic goals.
"I love being a part of the students' lives," he said. "Even if it's just spending a few minutes before starting class to ask how everyone has been and what exciting events have happened."
Deadline to participate in Adopt-a-Family is TODAY at NOON
If you would like to be a part of Adopt-a-Family this holiday season, you need to contact Jackie Luedtke (jl295@evansville.edu) by NOON today - Monday, November 20. This event pairs a group, or individual, with a family who is in need of Christmas presents. It's a great way to give back to the community and put a smile on someone's face!
The Center for Student Engagement is once again partnering with Aurora, a local non-profit that helps those experiencing homelessness, for Adopt-a-Family. It would be wonderful to have lots of participation from UE this year!
If you have any questions, please contact Jackie Luedtke (jl295@evansville.edu). All donations will be due to the CSE office by December 6.
Submitted by Jackie Luedtke jl295@evansville.edu
1998 UE theatre alumnus Nathan Darrow returns to campus as guest artist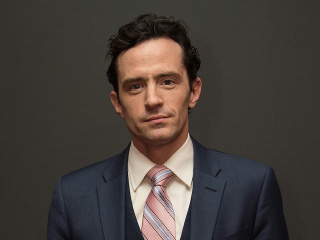 Guest artist Nathan Darrow (UET 1998) spoke at the UE theatre weekly meeting about his career as an actor on stage, television, and film. Nathan is on campus this week working with senior actors in their audition class, junior actors in their Shakespeare class, and doing Q&A sessions in several other courses.
When asked about his time at UE and how it affected his life as an artist, he replied, "There is something running through time here in this department that is about supporting each other, taking a real interest in each other, and genuinely caring for each other. That is a good principle for living throughout your entire life."
When a freshman asked him to give advice to his class in particular, Nathan offered, "Pay attention to each other. Realize that every lesson your classmate learns can be a lesson you learn too. Be generous to one another."
His advice for seniors? "Learn how to cook for yourself."
Nathan came to UE from Shawnee Mission North High School in Overland Park, Kansas, and earned his MFA from New York University's Tisch School of the Arts. After graduate school, Nathan returned to Kansas City and performed at Kansas City Repertory Theatre, Unicorn Theatre, Kansas City Actors Theatre, and the Heart of America Shakespeare Festival, where he starred this past summer in the title role of Hamlet.
After moving back to New York City in 2009, Nathan was eventually cast in a co-production between London's Old Vic and the Brooklyn Academy of Music. Nathan played Lord Grey and Henry Tudor and toured internationally with the production until March of 2012. That production led to him being cast as Edward Meechum in the hit Netflix series House of Cards. He also plays Victor Fries/Mr. Freeze on the FOX television series Gotham and has a recurring role in Showtime's Billions, starring Paul Giamotti. In addition, he plays Andrew Madoff in Barry Levinson's film The Wizard of Lies, opposite Robert De Niro as Bernie Madoff.
Nathan Darrow's artist-in-residency is made possible by the UE Theatre Society's McCarthy Guest Artist Fund.
Volunteers needed for Santa Run
Volunteers are needed for the Rotary Santa Run that takes place on Saturday, December 2. It is a great way to get into the holiday spirit and interact with the Evansville community!
More Information regarding the day of the race for volunteers:
Volunteers need to meet in the Vann Avenue ballfields parking lot across from where Walnut dead ends into Vann Avenue at 8:00 a.m. the day of the race. They will get their street assignments then.
They will be barricade monitors at race course intersections: making sure the barricades are in place 30 minutes before the 9:00 a.m. start time and taking them down after the runners finish their portion of the course. Some of the beginning streets are also blocked for the end of the race, so some volunteers may be there until 10-10:30 a.m. for the walkers.
They are free to go once the runners/walkers are past their intersection (some early; some later), but all are invited up to the Eykamp Boy Scout Center for refreshments, photos with Santa, and just a little post-race fun.
We ask they please wear Santa hats or other Santa-like apparel if they can. Otherwise, please try to wear red. The Rotarians will also have some Santa accessories on hand if they do not have anything available.
For more information and to sign up please contact Amy Walker at awalker@pefevansville.org or 812-422-1699.
Submitted by Jackie Luedtke jl295@evansville.edu
Fitness Center Thanksgiving Break Hours
The Fitness Center schedule for Thanksgiving break is:
Monday, November 20 and Tuesday, November 21 from 6:30 a.m.-10:00 p.m.
Wednesday, November 22 from 8:00 a.m.-noon
Closed Thursday, November 23-Sunday, November 26
Submitted by Lori Adams la87@evansville.edu
Complimentary employee Men's Basketball tickets
All UE faculty, staff and administrators may now begin requesting their two complimentary men's basketball tickets for the games on Thursday, November 16 (7:00 p.m./SEMO) and Saturday, November 18 (3:00 p.m./Binghamton). Please come to the Carson Center ticket office with your valid UE ID to claim your tickets.
Submitted by Scott Peace sp166@evansville.edu
Campus holiday decor
The campus grounds workers will begin installation of outdoor Christmas decorations on November 13 in preparation for the campus lighting ceremony on December 1. All campus Christmas trees will be delivered the mornings of November 21 and 22. If you have questions, contact Bob Dale at ext. 2046 or bd22@evansville.edu.
T-shirt sale!
The Physical Therapy Assistance Program is selling T-shirts to raise money for board prep materials. Short sleeved shirts will be $12 and long sleeved shirts will be $15.
If you are interested please fill out this order form by November 17. That way we can get the shirts passed out by Reading/Study Day.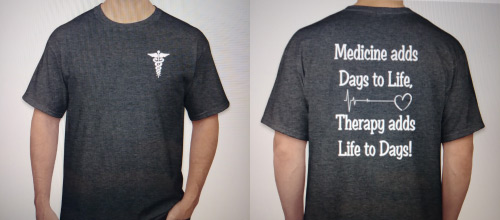 Submitted by Amber Miller am595@evansville.edu
America Recycles Day is November 15
Recycling helps keep material out of our landfills and much more. Per the EPA, here are some benefits of recycling:
•Reduces the amount of waste sent to landfills and incinerators
•Conserves natural resources such as timber, water, and minerals
•Prevents pollution by reducing the need to collect new raw materials
•Saves energy
•Reduces greenhouse gas emissions
•Helps sustain the environment for future generations
•Helps create new well-paying jobs in the recycling and manufacturing industries in the United States
Thank you for recycling.
Submitted by Amber Elkins ae152@evansville.edu
UE distribution services - Thanksgiving week
Please note the following distribution services (mail services, central receiving and copy services) adjustments and plan accordingly. These adjustments will help to ensure there is sufficient time to transport mail for processing and complete campus deliveries and copy service requests before campus is closed for Thanksgiving at noon on Wednesday, November 22.
Departments have been sent a Campus Distribution Services Delivery Reminder/Notification via campus mail. Please complete and return it to distribution services, if someone will be available at the routine department mail/receiving delivery locations to receive mail or shipments on Wednesday morning, November 22.
Departments accepting deliveries on Wednesday morning, November 22 are asked to respond no later than Monday, November 20.
Mail Services Adjustments:
Mail will be delivered to offices that have responded to the Campus Distribution Services Delivery Reminder/Notification stating they will have someone available at the designated dept. mail delivery location to receive mail on Wednesday morning, November 22. The daily mail run will begin at 8:30 a.m.
All outgoing USPS mail/parcels must be in UE mail services ready for transport to Data Mail on November 22, no later than 10:30 a.m.
USPS will be closed on Thursday, November 23, Thanksgiving Day. Those needing to mail a letter, etc. later in the day may do so by taking their mail to the Post Office and paying for the postage via a UE Pcard.
United Parcel Services (UPS) Information
UPS is closed on Thanksgiving Day for pickup and deliveries.
UPS provides delivery and pickup services of air and international packages only on Friday, November 24.
Pickups are available, if you have made pre-arrangements with UPS by Wednesday, November 22, or via UPS On-Call Pickup service and at all UPS drop boxes. Please note that guaranteed delivery confirmation times will be extended 90 minutes on Friday.
For urgent shipments, UPS Express Critical is available 365 days a year. For more information on this services go to www.expresscritical.com.
Copy services adjustments
Please plan your copy job requirements ahead of time to provide sufficient turn-around time as Copy Services will be closed over the Thanksgiving break.
Central receiving adjustments
Receiving will deliver to offices that have responded to the Campus Distribution Services Delivery Reminder/Notification stating they will have someone available at the designated department mail delivery location to receive deliveries on Wednesday morning, November 22. The receiving run will begin at 10:00 a.m. on Wednesday, November 22,
UE central receiving will close at noon on Wednesday, November 22, and will resume afternoon deliveries on Monday, November 27.
For distribution services questions, contact the following:
Mail services at mailservices@evansville.edu
Copy services at copyservices@evansville.edu
Central receiving at centralreceiving@evansville.edu
Submitted by Kim Winsett kw83@evansville.edu
Want to do something about air pollution?
An environmental ethics project is hosting a letter writing campaign on the dates below. The letters will focus on the air pollution problem in the Tri-State. If you want to write a passionate letter or just stop by for a minute and sign your name on a pre-written letter, come on by
Today, Wednesday, November 15 from 6:00-7:00 p.m. in the Veterans Lounge
Sunday, November 19 from 1:00-2:00 p.m. in Room 204 in the library
Submitted by Katie Brown kb362@evansville.edu
2017-18 student consumer information
The US Department of Education requires universities to disclose consumer information to prospective and enrolled students, parents, and employees. This information is available on the University of Evansville website at www.evansville.edu/financialaid/studentConsumerInfo.cfm.
Questions about this information may be directed to the Office of Financial Aid at 800-424-8634, 812-488-2364, or financialaid@evansville.edu. A paper copy of this information is available upon request.
Information included on the Consumer Information page:
Topics:
• Academic programs
• Accrediting and licensing agencies
• Alcohol and drug policy/prevention programs
• Athletics program participation rates and financial support data
• Code of conduct
• Copyright infringement policy and peer to peer file sharing information
• Cost of attendance
• Diversity – student body diversity by gender, ethnicity, and Pell grant status
• Emergency response and evacuation information
• Employment and graduate school information for recent UE graduates
• Family educational rights and privacy act (FERPA)
• Federal student financial aid penalties for drug law violations
• Financial aid credit balance refund policy
• Financial aid information
• General information
• Graduation rates by gender, race and ethnicity, and selected financial aid groups
• Graduation rates for general student body
• Graduation rates for student-athletes
• Grievance and complaint procedures
• Health insurance portability and accountability act (HIPAA)
• Missing person protocol
• Net price calculator
• Program closure policy
• Refund policy and return of Title IV funds
• Retention and graduation rates of degree-seeking, first-time, undergraduate students
• Satisfactory academic progress policy
• Security and fire safety report
• Services and facilities for students with disabilities
• Student loan forgiveness, cancellation, and discharge
• Study abroad
• Teacher preparation accountability
• Textbook information
• Transfer policies on credits that transfer to UE
• Transfer articulation agreement partner colleges
• Vaccination policies
• Verification policy
• Veteran information
• Voter registration information
Submitted by Amy Sowders as560@evansville.edu
Lesley Pleasant presents at the German Literature Panel
Lesley Pleasant, associate professor of German, presented "Mariengabe: Reflections of a New York Times Reader" at the German Literature Panel on Friday, November 10, at the Midwest Modern Language Association's Annual Convention in Cincinnati. Her talk analyzed how the frame of The New York Times helps the protagonist of Uwe Johnson's Jahrestage (1971), a German immigrant to New York city in the 1960s, to shape the narrative of her own past for herself and her ten year old daughter.
Geoff and Christina Edwards and family
Please keep Geoff and Christina Edwards and their family in your thoughts and prayers. Christina's father, Christof Biegel, passed away on November 10, after a short illness. He was 71.
Biegel was born in Seligenstadt, Germany. He served on the border police for West Germany, and after his duty was completed, he started working in the textile industry. In 1981, he married Victoria Mendoza, his pen pal from the Philippines. In 1989, his work in textiles led him to the U.S. Upon retirement, he and his wife moved to Evansville to be near family. He spent his time gardening and being a loving Opa to his two grandchildren.
Christof is survived by his wife of 36 years, Victoria (Mendoza) Biegel; daughter, Christina Edwards, and husband Geoff; grandchildren, Benjamin and Simon; and a brother and sister in Germany.
A Mass of Christian Burial will be held 10:00 a.m. Saturday, November 18, at Christ the King Catholic Church, officiated by Fr. Alex Zenthoefer. Friends may visit from 9:00 a.m. until service time at the church.
In lieu of flowers, memorial contributions may be made to St. Vincent Evansville Foundation - Cardiac Services or Horizons Rehabilitation Center.
Family of Kate Slater, UE Alumna, Biology Major
Our hearts are broken after learning about 2017 UE graduate, Kate Slater, who passed away on Saturday, November 11. Kate was a biology major, resident assistant, and president of the National Society of Leadership and Success. Above all, Kate was a beloved member of our campus community. Our thoughts and prayers are with her family and friends during this very difficult time. Arrangements are pending.
Contribute to AceNotes
To have content considered for inclusion in AceNotes, please submit a Marketing Request Form. Deadline for submission to AceNotes is 10:00 a.m. on the requested date of publication. Only articles concerning UE related/sponsored activities will be accepted. Articles submitted to AceNotes may be edited for length and clarity. Submitter contact information is at the end of each article.