| | |
| --- | --- |
| AceNotes Today | Friday, October 20, 2017 |
Employees: UE Gives Back on Campus 2017
UE Gives Back on Campus will take place on Friday, October 27, and the deadline to sign up is Tuesday, October 24, and spaces are limited – so sign up today!

With the approval of immediate supervisors or as your schedule permits, employees may choose to volunteer on UE's campus – without scheduling a day of vacation.

Volunteers may choose from projects in the following areas:
• Armory
• Community Gardens
• Diversity Resource Center
• Native Plant Garden
• Neu Chapel
• Re-striping Parking Lots
• Theatre Costume Storage
Each volunteer will receive a confirmation e-mail with specifics for the day prior to UE Gives Back on Campus.
United Way Campaign ends soon!
Deadline: October 23 at 5:00 p.m.
Fair Share Giving: Please check your packet for a NEW incentive for giving at the Fair Share level.
Even though the Early Bird deadline has passed, you still have a chance to WIN! Turn in your pledge form at any time this week and be eligible to win prizes including:
• Men's and Women's Basketball tickets
• Theatre tickets
• Gift certificate to Honey Moon Coffee Shop
• And MORE!
Please read the information in your packet and if you have any questions, feel free to contact Office of Human Resources at ext. 2943.
Active shooter drill scheduled
In cooperation with the Evansville Police Department, the University of Evansville is planning an Active Shooter Drill. In order to maintain the integrity of the drill exercise, the exact date and time will not be published in advance. Note: the drill is scheduled for some time between 8:00 a.m. on Wednesday, October 11 and 5:00 p.m. on Tuesday, October 31. When the drill begins, all members of the campus community are expected to respond as if reacting to a real emergency situation. Participants are asked not to call 9-1-1 during the drill so that there is no disruption to the delivery of emergency services in the city. Also, please do not move your vehicle during a drill.
Things to know:
The drill will be announced to the campus community via an Ace Alert message. The alert will clearly state "THIS IS A DRILL" and will provide specific information relative to the location of a fictitious shooter. Only the Ace Alert message will activate the drill.
The drill will not involve simulated gunshots or an individual(s) posing as a shooter. The Evansville Police Department will be present to provide constructive input during the drill and will provide direct feedback to those who are in the selected area(s).
Whether or not you are in the direct area of the fictitious emergency, you should respond as you would if this were a real campus emergency.
You should consider the possibility that a second "fictitious shooting event" may be part of the drill.
The drill will conclude approximately 15 minutes after it begins with another Ace Alert message indicating the drill is over.
At the conclusion of the drill, classes and/or activities will resume as normal.
A Post Active Shooter Drill Survey will be emailed to all faculty, administrators, staff, and students on or before November 3. We ask that everyone respond to the survey as soon as possible after the drill.
How to respond during the drill:
Assess the situation! What do I know about the circumstances? What is the best response for me personally to ensure my safety? Then choose…
RUN: If the best way to keep yourself away from the fictitious danger is to flee the building, do so immediately. (For the drill, there is no reason to drive off-campus.)

NOTE: In a real situation, if you hear gunshots on the other side of the building and you are close to an exit, law enforcement recommends running from the building. If you are outside, get as far away from the threat area as possible. In some situations, you might decide that you can safely run away from the campus if the reported gunman is a good distance away from your campus location.
HIDE: If you are in a position to lock a building door and can do so safely, do so. In addition, seek shelter inside of the building (classroom, closet, office, etc.) If there is a lock on an interior door, lock yourself in the space. Go to a location in the room where you cannot be seen and stay in place until you are notified that the threat (drill) is over. Turn ringers and other tones off of cell phones and turn off lights if possible.
FIGHT: Note: There will be no need to FIGHT during this drill. In a real situation - If you are confronted with a gunman, you (and those with you) stand a better chance of surviving if you do something rather than nothing. Look around you. What would you use to help defend yourself?
Remember: All exterior doors to buildings may be locked if the occupants within the building can do so safely. Electronic Card access may also be shut off. Use your best judgment in determining the safest course of action to protect yourself. Seconds count!
Watch the Video – Run, Hide, Fight.
As a reminder, you can find information about "Emergency Situations and Procedures" on the Safety and Security Website (https://www.evansville.edu/safety/emergencyProcedures.cfm) including a video on the Run, Hide, Fight response (https://www.evansville.edu/safety/) and additional information such as sheltering in place, outside and inside threats, and so forth.
UE Volleyball welcomes Indiana State tonight
Meeks Family Fieldhouse will be the scene of the start of the second round of Missouri Valley Conference matches for the University of Evansville volleyball team as it welcomes Indiana State this evening for a 7:00 p.m. match.
Evansville returns home for three matches in a row following a quick trip to Loyola and Valparaiso last weekend. The Aces are 2-1 in their last three outings, picking up 5-set wins over Bradley and Loyola. Mildrelis Rodriguez was the top performer in the victories, notching a total of 35 kills.
Rodriguez averaged 3.23 kills per set and 3.77 digs as the Purple Aces earned a pair of conference wins. In a 5-set win over Bradley, Rodriguez had a great 20-20 performance, notching 21 kills and 22 digs while adding three block assists. It was the first such performance for a UE player since Brooke Maher in 2010. Maher had 20 kills and 31 digs versus Drake on Nov. 20, 2010. She had another great effort at Loyola, posting 14 kills and 15 digs in the victory. The weekend finale at Valparaiso saw her notched seven kills and 12 more digs.
Rodriguez has been on quite a run as of late. Through her first 15 matches this season, the junior posted 97 kills. In her previous five outings, Rodriguez has had 63.
Over the last week, UE grabbed its first two league victories against Bradley and Loyola, both in five sets. The largest difference came in the team defense. In its two MVC wins, the Aces have allowed the opposition to hit .155. In its seven losses, opponents are hitting .236.
Friday's win over Loyola came despite the Ramblers notching 18 more kills. Evansville won with 45 kills while the Ramblers finished with 63. It was the largest disparity in kill in a UE win since last season when SEMO had 71 while the Aces had 56 in a 5-set win.
Indiana State improved to 7-14 overall and 5-4 in the Valley with a sweep last weekend over Valparaiso and Loyola. The Sycamores earned a 3-0 win over Valparaiso before hanging on at Loyola by a 3-2 final on Saturday. Laura Gross paces the offense with 3.27 kills per set, sitting 8th in the league. In the Sycamore win over the Aces last month, Gross notched 16 kills to lead them to a 3-2 win. Damadj Johnson leads the conference in blocks, notching 1.09 per set.
#readingseries today!
Please join the folks in creative writing today at 4:00 p.m. in the back room of The Slice for the fall semester's first reading in our student series.
The #readingseries was designed to create a greater sense of community not only among the creative writers on campus, but with students across departments, so please: come one, come all! Faculty are welcome, too!
This reading will feature creative work by students Victoria Phillips, Amanda Alexander, and Case Farney. The reading will start promptly at 4:00 p.m., so if you're looking to enjoy some delicious pizza while you're there, please arrive early as The Slice can be charmingly slow. And as a reminder: it's a cash-only establishment. Hope to see you all there!
Submitted by Lisa Nikolidakis ln43@evansville.edu
New dates for chances to win $100 Visa Gift Card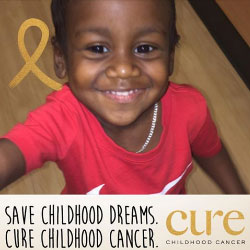 From October 24-27, the National Society of Collegiate Scholars will be selling raffle tickets to raise money for Julius King, a two-year-old battling leukemia for the second time.
Ticket prices are $1 for one raffle ticket and $5 for seven raffle tickets. The grand prize will be a $100 Visa gift card with an NSCS travel mug.
Tickets will be sold in Ridgway University Center from 11:30 a.m.-1:00 p.m. On Thursday, tickets will also be sold from 4:30-7:00 p.m.
Submitted by Brené Williams bw156@evansville.edu
Mt. Dew Spiked (non-alcoholic) beverage sampling today!
Pepsi is sponsoring a Mountain Dew Spiked beverage promotional sampling event for students on UE campus TODAY - Friday, October 20 - from 11:30 a.m. to 1:00 p.m. The event will take place inside Ridgway University Center outside the secure dining area under the TV monitor. This is an opportunity to try a free sample of the new Mt. Dew Spiked Lemonade with cactus juice or Mt. Dew Spiked Raspberry Lemonade with cactus juice.
Submitted by Kim Winsett kw83@evansville.edu
UE Theatre May Studio production of
The University of Evansville Department of Theatre proudly presents the Tony Award-nominated In The Next Room (or the Vibrator Play). The play opened October 20 in the May Studio Theatre. The last performance is at 7:30 p.m. tonight.
Playwright Sarah Ruhl's imaginative script was a finalist for the Pulitzer Prize, and she introduces us to the home and office of Dr. and Mrs. Givings, a seemingly ordinary Victorian couple. As the good doctor experiments treating hysteria with his new invention (the vibrator), his wife wrangles their newborn child, a reluctant wet nurse, and vies for attention from her work obsessed husband. This comedic gem of a play deftly examines the awakening of women's sexuality and the one-sided relationship between doctor and patient in the late 19th century.
The play is directed by Kira Vuolo, a senior from Westminster, Colorado, Hilary Rubio, a senior from San Antonio, Texas, serves as the costume designer; John Fujisawa, a junior from Los Alamitos, California, is the scenic designer; Renee Voteau, a senior from St. Louis, Missouri, is the lighting designer; Kenny Impastato, a sophomore from Darien, Illinois, serves as the sound designer; Bailey Brandvold, a junior from Great Falls, Montana, is the dramaturg; Mary Claire Smalley, a senior from Nashville, Tennessee, is the stage manager; and Professor Chuck Meacham is the technical director.
The cast features Briggs Woolley, a senior from Mill Valley, California, as Doctor Givings; Alexi Lewis, a junior from Seattle, Washington, as Mrs. Catherine Givings; Grace Maddux, a freshman from Dubuque, Iowa; Madeline Easley, a junior from Overland Park, Kansas; Justin Pappas, a freshman from Boulder, Colorado; Amanda Cowan, a freshman from Mansfield, Texas; and Beau Wilcox, a freshman from Broomfield, Colorado.
Ticket prices are $11 for adults and $9 for senior adults, students, and UE faculty and staff.
UE students may obtain one free student rush ticket beginning at noon on the day of the performance they wish to attend. Tickets may be purchased by calling 812-488–2031, Monday through Friday, noon-5:00 p.m.
University Worship in Neu Chapel
The campus community is invited to attend University Worship in Neu Chapel on Sunday at 11:00 a.m. Together, we will offer our prayers and praises as we seek out what it means to live a life in God's goodness and presence. All are welcome! Donuts and coffee will be served before and after the service!
Submitted by Keith Turner kt160@evansville.edu
Braun Intercollegiate next up for women's golf
The final tournament of the fall is upcoming for the University of Evansville women's golf team as they will host the Charles Braun Intercollegiate at Oak Meadow Country Club.
Set for Monday and Tuesday, the tournament will feature one round each day with a shotgun start commencing the action at 10:00 a.m. Yardage for the tournament is 6,032 and par will be 72. Admission is free and fans are invited out to cheer on the teams in the event.
Teams participating include: Butler, Eastern Illinois, Evansville, Fort Wayne, Green Bay, UIC, IUPUI, Indiana State, Lipscomb, Northern Kentucky, Southern Illinois, Tennessee State, and Valparaiso. Purdue will also have an individual playing.
Freshman Minka Gill carded an 83 on Tuesday as the Purple Aces finished up the MVC Fall Preview at Sand Creek Station Golf Course.
Gill's final of 83 was her lowest of the three rounds in the event and gave her a final score of 256. She finished 62nd. The top finisher for the Purple Aces was Giulia Mallmann. Evansville's senior posted an 85 to finish with a 245. She tied for 50th.
Second on the squad was Sophia Rohleder. The Mater Dei graduate finished Tuesday's action with an 87 to post a 3-round tally of 251. She took 59th. Gill was third on the team with Madison Chaney taking fourth on the squad. She notched an 86 in round three to finish with a 262.
Dig Pink game for UE Volleyball set for Oct. 28
The annual "Dig Pink" volleyball game promoting the Breast Cancer Research Foundation will take place on Saturday, October 28 as the University of Evansville volleyball team will take on Southern Illinois inside Meeks Family Fieldhouse.
Starting now and running through the game on the 28th, pink t-shirts promoting the foundation will be on sale. Shirts are just $12 and proceeds benefit the Breast Cancer Research Foundation. You can order yours now by calling 812-488-1024 or purchase at the game.
Pink ribbons and bracelets will be available for you to show your support at the game.
During the match, those battling the disease along with survivors will be recognized.
If you would like to donate to the Breast Cancer Research Foundation, you can do so directly by clicking here: https://give.bcrf.org/purpleacesvolleyball.
Thinking about grad school or a career in health care?
The University of Evansville invites you to attend Health Sciences Preview Day for prospective undergraduate and graduate students on Saturday, October 21 from 1:00-3:00 p.m. in Graves Hall.
This special event is your chance to meet current students and faculty in your programs of interest; attend an interactive session on diagnosing, treating, and managing concussions; tour our learning and research labs; and enjoy refreshments with the dean, department chairs, faculty, staff, and current students.
We hope you will join us to learn about our health sciences programs and explore careers in the areas of: physician assistant, physical therapy, nursing, public health, health services administration, athletic training, and exercise science.
Register online at www.evansville.edu/previewday.
Submitted by Jennifer Simon js698@evansville.edu
UE's Annual Chili Bowl Sale planned for October 26
The University of Evansville's annual Chili Bowl Sale is planned for October 26 from 11:30 a.m.-1:00 p.m. The event, which is sponsored by the UE Clay Club, will be set up in the area between Hyde and Sampson Halls on UE's campus. The rain location for the event is Eykamp Hall, Room 253, Ridgway University Center.
Chartwells, the new food service provider at UE, will provide the chili this year.
For $10, customers can buy a one-of-a-kind ceramic bowl and fill it with chili. Styrofoam containers will be available for those who prefer not to put chili in their newly purchased bowls.
Smaller bowls priced at $5 and larger bowls ranging from $15-$50 will also be for sale at the event. There will be a few bowls sold at a Silent Auction as well, ranging in value from $60-$100.
The bowls are being made this year by members of the Clay Club and other UE students, faculty members, alumni, and members of the community.
Part of the proceeds from the sale will be donated to a local food pantry/kitchen. The rest will go to the Clay Club to be used to fund attendance at conferences, visiting artists, and studio/gallery visits.
Fiddick Lecture: Long struggle for racial equality in Indiana
James H. Madison, Thomas and Kathryn Miller Professor Emeritus of History at Indiana University, Bloomington, will be the speaker for this year's University of Evansville Thomas C. Fiddick Memorial Lecture. The event is planned for TODAY - Friday, November 3 - at 7:00 p.m. in Room 170 (Smythe Lecture Hall) in the Schroeder School of Business Building. This is the 16th year for the lecture, which is free and open to the public.
Madison will be delivering an illustrated lecture on "Hoosiers and the Long Struggle for Racial Equality."
For over two centuries the people of Indiana have struggled with challenges of race. There were times when African American Hoosiers could not vote, when the danger of lynching was real, when the Ku Klux Klan seemed right and necessary, when segregationists created schools, restaurants, and basketball tournaments for whites only. Beginning in the1950s, Indiana reformers began a push toward equality that we know as the great civil rights movement. Madison's lecture will focus on several flash points of challenge and change to spark thinking about race and about where we have been, where we are, and where we want to go as citizens in a changing world.

Madison is without doubt one of the most distinguished scholars to work in the field of Indiana history. An award winning teacher for over four decades at IU, he is the author of several books, including Eli Lilly: A Life; A Lynching in the Heartland: Race and Memory in America; and Slinging Doughnuts for the Boys: An American Woman in World War II. He has taught as a Fulbright professor in Japan and England and has served on the boards of Indiana Humanities and the Indiana Historical Society, as well as being a member of the Indiana Bicentennial Commission. Madison's most recent book is the highly acclaimed bicentennial history, Hoosiers: A New History of Indiana; it is the basis for an Emmy-awarded PBS documentary on Indiana's history.
"Professor Jim Madison is an extremely eminent scholar of Indiana History and we are absolutely thrilled to bring him to the University of Evansville to deliver the Fiddick Lecture and interact with students in class," said James MacLeod, UE professor of history and director of the Fiddick Memorial Lecture Series.
"As recent events have catapulted race relations back into the center of public discourse," MacLeod added, "this is a perfect time to educate ourselves about the history of racial equality in our home state. There can be few better-qualified people to tell this story than Professor Madison. It is especially appropriate given Tom Fiddick's lifelong passion for many of the key issues discussed by Jim Madison, especially Civil Rights."
Thomas C. Fiddick, for whom the Fiddick Memorial Lecture is named, served as professor of history at the University of Evansville from 1963 to 2002. In his 39 years at the University, he was a dedicated teacher, a productive scholar, and a tireless fighter in the cause of justice. His untimely death on the day of his retirement in 2002 stunned the UE community, especially his many former students. It was from the former students' efforts in particular, with the support of Fiddick's friends and the University, that the annual Thomas C. Fiddick Memorial Lecture was established.
"The Fiddick Lecture is one of the best events of the year, as we get to celebrate the career of a truly outstanding faculty member here at UE," MacLeod said. "Tom Fiddick was a brilliant scholar and an incredible teacher who made a life-transforming impact on generations of students."
For more information, please contact the UE Department of History at 812-488-2963.
Free transportation to graduate school fair
Thinking about going to grad school? If you are searching for a nationally recognized professional degree program in business, law, medicine, and pharmacy, or a graduate program in education, fine arts, liberal arts, public affairs, religious studies, and related fields, you will find the perfect school for you at the Midwest Graduate and Professional School Summit. All the details may be found at: https://www.evansville.edu/careercenter/students/GpIntro.cfm.
At a glance information:
The event is Saturday, November 11 at Purdue University
Free accommodations and transportation provided by UE
Registration deadline is October 30 – so ACT NOW!
Submitted by Gene Wells gw5@evansville.edu
Senior Reading - April 11
Robert Griffith, chair of the creative writing program at UE, will be the speaker for the Coffee Hour Lecture on Thursday, October 26, 4:00 p.m., in the Vectren Lecture Hall (Room 100), Koch Center for Engineering and Science. These lectures are free and open to the public.
His most recent book is The Devil in the Milk. Griffith's book, The Moon from Every Window, was nominated for the 2013 Poets' Prize, and his book A Matinee in Plato's Cave won the 2009 Best Book of Indiana Award. His work has appeared in PN Review, Poetry, The North American Review, Poems & Plays, The Oxford American, and other publications. He is editor of the journal Measure and director of the University of Evansville Press.
Other lectures in the series include:
Senior Reading
4:00 p.m.
Wednesday, April 11
Eykamp Hall, Room 252, Ridgway University Center
Graduating creative writing majors read their poetry and prose.
For more information, call 812-488-2963.
UE Changemakers - Neuromarketing GAP team's Metronet project
Last semester, the neuromarketing GAP team worked with Metronet, a fiberoptic network service provider headquartered here in Evansville, which provides service to communities throughout Indiana and Illinois. The team tested the web-based self-sign-up process using neuromarketing techniques and made recommendations for improvement. The company implemented these changes right away, and now estimate that the changes nearly doubled the company's conversion rate and will result in an increase of over $1M in additional sales revenue in FY 2017 alone. Metronet wants to do more projects with our students, from neuromarketing to engineering to data analytics.
UE Changemakers - Community Health Projects in Nursing
While in school, UE nursing students build their knowledge of how to support and enhance the health of a community. The students work closely with nursing and inter-professional personnel and faculty at locations near the University. At UE, they practice with nurses at the Vanderburgh County Health Department and the school system. Each senior class also develops and implements a community service project. To learn more, go to www.evansville.edu/majors/nursing/beyond.cfm.
Presidential Search Committee Members Named
The nationwide search for the 24th president of the University of Evansville is under way. The new president will replace Thomas A. Kazee, PhD, who announced in July that he would step down effective May 31, 2018.
Chairman of the Board of Trustees, Linda E. White, has announced the appointment of trustee Sally Rideout to lead the Presidential Search Committee.
"I am honored to lead the recruitment efforts for the 24th president of the University of Evansville," said Rideout. "It is a time of tremendous change in higher education and we look forward to finding a leader who will push UE toward an even stronger academic reputation."
Additional members of the committee represent the University's wide variety of constituencies including the Board of Trustees, faculty, alumni, students, and administrators.
The members of the Presidential Search Committee include:
Board of Trustees:
Sally Rideout, Chair
C. Edward Brown
Kevin R. Koch
Barbara J. Price
Steven W. Worthington
Life Trustee:
Rita P. Eykamp
Honorary Trustee:
Melvin Peterson
Faculty:
David Dwyer
Daniel J. Gahan
Mark Valenzuela
Alumni Association:
Al Baity
Student Body:
Jacob Lutz
University Administrator:
Wesley Milner
University Staff:
Billie Chandler
Chairman of the Board of Trustees:
Linda E. White
United Methodist:
M. Stephen Harkness
John C. Schroeder
Harlaxton College:
Ian Welsh
Staff Liaison:
Rebecca L. Simpson
"Our committee brings together a diverse group of alumni, faculty, staff, and friends dedicated to a very bright future at our University," said Rideout. "We're looking for someone who will further strengthen academic programming, enhance our meaningful and valuable student experience, and increase our presence in the local community in addition to expanding our worldwide footprint."
Witt/Kieffer, a preeminent executive search firm serving the not-for-profit community – higher education, health care, cultural organizations, and community service institutions – nationwide, has been hired to assist with the search. Dennis M. Barden, senior partner in the firm, will lead the effort with the assistance of Charlene Aguilar and senior associate Elizabeth K. Bohan. Witt/Kieffer conducts senior academic and administrative search engagements, including presidents, chancellors, vice presidents, deans, directors, and other leadership positions all across the country. The Board of Trustees will have the responsibility for the final choice and appointment of the next president.
More information is available at www.evansville.edu/presidentialsearch which will be updated regularly as the search process unfolds.
In July, UE president Thomas A. Kazee announced his plans to step down at the end of the 2017-18 academic year after an eight-year tenure at the institution. Since his inauguration in 2010, Kazee has led UE as it has developed new programs, enhanced and expanded physical facilities, and extended its reach as an international institution.
Honorary Degree Committee invites your suggestions
The University of Evansville Honorary Degree Committee is now soliciting your recommendations for honorary degrees to be conferred at the May 2018 Commencement. According to the UE Faculty and Administrator Manual, the committee is charged with requesting and reviewing honorary degree nominations made on the basis of individual service to the University and individual achievement. An honorary degree may also be awarded to individuals who exemplify the University's mission. Selected persons have excelled in a variety of areas--law, medicine, education, business, literature, politics, and entertainment.
The committee will forward nominations to President Kazee so he can make his recommendations to the faculty. The faculty will vote on the final list of nominees.
Please email the following information to Robert Dion, committee chairperson, at rd35@evansville.edu, by Friday, November 3:
1. Nomination by (include name, phone and email address)
2. Name of person nominated
3. Title and/or profession of nominee
4. Rationale for the nomination (see criteria above)
5. Any biographical or background information on the nominee
6. Address information for contacting the nominee
Submitted by Robert Dion rd35@evansville.edu
October Pcard cycle ending!
The October Pcard cycle - which began on September 22 - ends at midnight on October 23. As of October 25, cardholders may schedule and run the October Cycle report. October transactions may be reconciled in SDG2 until October 30. On October 30, the general ledger Pcard file will be uploaded and cardholders will be locked out of (unable to make changes) posted transactions for the October cycle.
Submitted by Kim Winsett kw83@evansville.edu
Article on UE's Jezreel Expedition appears in Biblical Archaeology Review magazine
An article co-authored by Jennie Ebeling, professor in the Department of Archaeology and Art History, appears in the latest issue of Biblical Archaeology Review magazine. The article is titled "Have We Found Naboth's Vineyard at Jezreel?" and describes a large winery discovered by the Jezreel team that dates to the period of the biblical kings of Israel and may have inspired the story of Naboth's vineyard in 1 Kings 21.
Music faculty travel to NYC and Colorado
Associate professor of music Garnet Ungar, who recently co-wrote an autobiography of his teacher, revered pianist Abbey Simon, will present a book launch and signing at Yamaha Artists Services Salon in New York City on October 20. The book is available for purchase on Amazon by searching Abbey Simon Inner Voices.
Leanne Hampton, instructor of flute, presented a masterclass and workshop for the flute studio of Colleen White at Metropolitan State University in Denver, Colorado.
Trio of Aces legends named to MVC Women's Soccer 25-year Team
Three Aces' Women's Soccer legends were named to the Missouri Valley Conference's Women's Soccer 25-year Anniversary Team, it was announced Thursday in a release by the conference office.
Aces' alums Kayla Lambert (2005-08), Krista McKendree (1998-01), and Krissy Meek-Engelbrecht (1996-99) were all selected to the 10 member team after a multi-stage process.
Lambert starred for Evansville from 2005 through 2008 earning 2005 Freshman of the Year honors after a 17-goal, 11-assist campaign. The three-time all-MVC selection and four-time all-region selection captured MVC Player of the Year honors and currently stands second in MVC history in career points.
Current Aces women's soccer head coach Krista McKendree captured All-American honors in 2000 to add to her four all-MVC honors and 1999 Defensive Player of the Year and 2000 MVC Player of the Year awards. In McKendree's four seasons in purple and white, her and her Aces teammates amassed 52 victories and earned three NCAA Tournament berths.
One of only two women's soccer players in MVC history to be named conference player of the year three or more times, MVC hall-of-famer Meek-Engelbrecht captured Freshman of the Year honors in 1996 and was named all-MVC all four years.
With the 2017-18 athletic season marking the 45th anniversary of Title IX and the 25th anniversary of women's sports, the Valley is naming 25-Year Anniversary Teams for each of the Valley's sponsored women's sports.
Team composition for each sport has been determined by a 25-person committee (two representatives from each MVC institution and a panel of five voters from the Conference office). The team composition includes years in which league teams competed under the MVC umbrella during the past 25 years (1992-2017) and does not include competition from the current season.
The Missouri Valley Conference was founded in 1907 and is the nation's second oldest Division I athletics conference. Women's sports were incorporated into the MVC in 1992, having previously competed under the Gateway Conference banner from 1982-92. In August 2017, the Conference announced its 2018 Hall of Fame Class, which featured three women (in the six-person class). A total of 22 women's athletes, coaches and pioneers have been honored by the MVC as part of the Hall.
The voting panel determined a 'Top 10' from a list of 25 finalists. Those top 10 honorees are listed below, and the top vote-getter is denoted.
Women's Soccer (sponsorship from 1996-present): Twelve different programs (including affiliate members) have sponsored women's soccer in the Missouri Valley Conference including Arkansas-Little Rock (1998-99); Belmont (2000); Creighton (1996-2013); Drake (2002-present); Drury (1999-2004); Eastern Illinois (1996-98); Evansville (1996-present); Illinois State (1996-present); Indiana State (2000-present); Missouri State (1996-present); UNI (2000-present); and Valparaiso (1996-98; present)
Edwards lectures at Colgate University
Dale Edwards, UE professor and chair of biology, was recently invited to give a lecture at Colgate University about his research on the evolutionary ecology of parasitic water mites. Edwards is coauthor of a book about water mites titled "Mites of Freshwater Mollusks."
Mr. UE Caleb Chesnut and Miss UE Sam Mackey
Every year the University of Evansville student body votes on a senior who represents what it means to be a UE student. The winners of the contest are named Mr. and Miss UE 2017. This year's winners are Caleb Chesnut for Mr. UE 2017 and Sam Mackey for Miss UE 2017! Congrats!
Submitted by Megan King mk225@evansville.edu
MacLeod lectures on editorial cartoons and leads workshop on political cartooning
UE professor of history James MacLeod recently delivered a lecture on the "History of Editorial Cartoons" as part of the highly successful, first-ever comic con at the Evansville museum. He also led a workshop that looked at the art of political cartooning. MacLeod is chair of the museum's history committee and also serves on the museum's board of trustees.
Niedbala serving as Vanderburgh Co. Historical Society board student representative
Senior Elizabeth Niedbala is serving as a student representative on the board of the Vanderburgh County Historical Society. She is the second UE history major to fill this position, following Jessica Newell '16.
UE professor of history James MacLeod, who also serves on the board, said that "Elizabeth has been a wonderful addition to the board, adding insights and opinions that have helped us decide programs and approaches for the society."
Contribute to AceNotes
To have content considered for inclusion in AceNotes, please submit a Marketing Request Form. Deadline for submission to AceNotes is 10:00 a.m. on the requested date of publication. Only articles concerning UE related/sponsored activities will be accepted. Articles submitted to AceNotes may be edited for length and clarity. Submitter contact information is at the end of each article.