| | |
| --- | --- |
| AceNotes Today | Wednesday, October 18, 2017 |
Presidential search forums
Dennis Barton and Charlene Aguilar, consultants from Witt/Kieffer, will be on campus Thursday, October 19, and Friday, October 20, to meet with campus constituencies and receive input related to establishing criteria for our next leader. Your comments are vital to the Presidential Search Committee as they begin recruiting candidates. Forums are scheduled as follows:
Faculty Forums:
Thursday, October 19, 4:00-5:00 p.m.
Koch Center for Engineering and Science, Room 101
Friday, October 20, 11:30 a.m.-12:30 p.m.
Krannert Hall of Fine Arts, Wheeler Concert Hall, Room 116
Campus Open Forums:
Thursday, October 19, 2:45-3:45 p.m.
Ridgway University Center, Eykamp Room 251
Friday, October 20, 10:15-11:15 a.m.
Hyde Hall, Room 126
Student Open Forum:
Thursday, October 19, 6:00-6:45 p.m.
Schroeder School of Business Building, Smythe Lecture Hall, Room 170
Employees: UE Gives Back on Campus 2017
UE Gives Back on Campus will take place on Friday, October 27, and the deadline to sign up is Tuesday, October 24, and spaces are limited – so sign up today!

With the approval of immediate supervisors or as your schedule permits, employees may choose to volunteer on UE's campus – without scheduling a day of vacation.

Volunteers may choose from projects in the following areas:
• Armory
• Community Gardens
• Diversity Resource Center
• Native Plant Garden
• Neu Chapel
• Re-striping Parking Lots
• Theatre Costume Storage
Each volunteer will receive a confirmation e-mail with specifics for the day prior to UE Gives Back on Campus.
It's your turn – turn in your UW form today!
Deadline: October 23 at 5:00 p.m.
Fair Share Giving: Please check your packet for a NEW incentive for giving at the Fair Share level.
Even though the Early Bird deadline has passed, you still have a chance to WIN! Turn in your pledge form at any time this week and be eligible to win prizes including:
• Men's and Women's Basketball tickets
• Theatre tickets
• Gift certificate to Honey Moon Coffee Shop
• And MORE!
Please read the information in your packet and if you have any questions, feel free to contact Office of Human Resources at ext. 2943.
Active shooter drill scheduled
In cooperation with the Evansville Police Department, the University of Evansville is planning an Active Shooter Drill. In order to maintain the integrity of the drill exercise, the exact date and time will not be published in advance. Note: the drill is scheduled for some time between 8:00 a.m. on Wednesday, October 11 and 5:00 p.m. on Tuesday, October 31. When the drill begins, all members of the campus community are expected to respond as if reacting to a real emergency situation. Participants are asked not to call 9-1-1 during the drill so that there is no disruption to the delivery of emergency services in the city. Also, please do not move your vehicle during a drill.
Things to know:
The drill will be announced to the campus community via an Ace Alert message. The alert will clearly state "THIS IS A DRILL" and will provide specific information relative to the location of a fictitious shooter. Only the Ace Alert message will activate the drill.
The drill will not involve simulated gunshots or an individual(s) posing as a shooter. The Evansville Police Department will be present to provide constructive input during the drill and will provide direct feedback to those who are in the selected area(s).
Whether or not you are in the direct area of the fictitious emergency, you should respond as you would if this were a real campus emergency.
You should consider the possibility that a second "fictitious shooting event" may be part of the drill.
The drill will conclude approximately 15 minutes after it begins with another Ace Alert message indicating the drill is over.
At the conclusion of the drill, classes and/or activities will resume as normal.
A Post Active Shooter Drill Survey will be emailed to all faculty, administrators, staff, and students on or before November 3. We ask that everyone respond to the survey as soon as possible after the drill.
How to respond during the drill:
Assess the situation! What do I know about the circumstances? What is the best response for me personally to ensure my safety? Then choose…
RUN: If the best way to keep yourself away from the fictitious danger is to flee the building, do so immediately. (For the drill, there is no reason to drive off-campus.)

NOTE: In a real situation, if you hear gunshots on the other side of the building and you are close to an exit, law enforcement recommends running from the building. If you are outside, get as far away from the threat area as possible. In some situations, you might decide that you can safely run away from the campus if the reported gunman is a good distance away from your campus location.
HIDE: If you are in a position to lock a building door and can do so safely, do so. In addition, seek shelter inside of the building (classroom, closet, office, etc.) If there is a lock on an interior door, lock yourself in the space. Go to a location in the room where you cannot be seen and stay in place until you are notified that the threat (drill) is over. Turn ringers and other tones off of cell phones and turn off lights if possible.
FIGHT: Note: There will be no need to FIGHT during this drill. In a real situation - If you are confronted with a gunman, you (and those with you) stand a better chance of surviving if you do something rather than nothing. Look around you. What would you use to help defend yourself?
Remember: All exterior doors to buildings may be locked if the occupants within the building can do so safely. Electronic Card access may also be shut off. Use your best judgment in determining the safest course of action to protect yourself. Seconds count!
Watch the Video – Run, Hide, Fight.
As a reminder, you can find information about "Emergency Situations and Procedures" on the Safety and Security Website (https://www.evansville.edu/safety/emergencyProcedures.cfm) including a video on the Run, Hide, Fight response (https://www.evansville.edu/safety/) and additional information such as sheltering in place, outside and inside threats, and so forth.
Tonight - Fireside Chat: Confronting Our Weaknesses
Everyone has weaknesses. It's a part of being human. But God desires to use us in the world - weaknesses and all! This week's Fireside Chat will focus on how our weaknesses do not hinder us for service. Rather God chooses to use them as strengths for the betterment of the world. Come join in the conversation! We will meet this evening at 7:30 p.m. in Grabill Lounge, located in the lower level of Neu Chapel.
Submitted by Keith Turner kt160@evansville.edu
New dates for chances to win $100 Visa Gift Card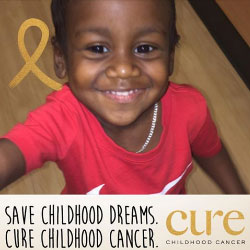 From October 24-27, the National Society of Collegiate Scholars will be selling raffle tickets to raise money for Julius King, a two-year-old battling leukemia for the second time.
Ticket prices are $1 for one raffle ticket and $5 for seven raffle tickets. The grand prize will be a $100 Visa gift card with an NSCS travel mug.
Tickets will be sold in Ridgway University Center from 11:30 a.m.-1:00 p.m. On Thursday, tickets will also be sold from 4:30-7:00 p.m.
Submitted by Brené Williams bw156@evansville.edu
French conversation table on Wednesdays
Are you feeling a bit rusty with your French? Do you want to improve your French accent? Do you want to meet with other Francophiles and Francophones in an informal setting? If so, then come and meet with us at the French conversation table! It takes place every Wednesday, from 5:00-6:00 p.m. in Room 124, Hyde Hall. Everyone is welcome!
Submitted by Severine Bates sb413@evansville.edu
UE presidential search - student forum
As you know, Dr. Kazee announced his retirement as president of the University of Evansville, effective May 31, 2018. As part of the effort to gather student input on the search for the 24th president of the University of Evansville, the Presidential Search Committee and SGA are hosting an open forum with the executive search firm Witt/Kieffer today - Thursday, October 19 - at 6:00 p.m. in Room 170, Schroeder School of Business Building.
It is important that all constituents on campus are heard. Student commentary is vital to the Presidential Search Committee as they begin recruiting candidates to be the next leader of the University of Evansville. Students, please make plans to attend this important forum.
All students are also invited to attend Student Congress before the forum today, at 5:00 p.m., in Room 170 in the Schroeder School of Business Building. University administrators will be reporting on the state of the University and how it affects students. They will also be giving important updates about UE and answering questions that students may have.
#readingseries today!
Please join the folks in creative writing today at 4:00 p.m. in the back room of The Slice for the fall semester's first reading in our student series.
The #readingseries was designed to create a greater sense of community not only among the creative writers on campus, but with students across departments, so please: come one, come all! Faculty are welcome, too!
This reading will feature creative work by students Victoria Phillips, Amanda Alexander, and Case Farney. The reading will start promptly at 4:00 p.m., so if you're looking to enjoy some delicious pizza while you're there, please arrive early as The Slice can be charmingly slow. And as a reminder: it's a cash-only establishment. Hope to see you all there!
Submitted by Lisa Nikolidakis ln43@evansville.edu
Disaster relief ASB interest forms due October 25!
New this year is the alternative spring break program heading to the Houston, Texas, area to complete disaster relief. An optional info form is due on October 25 and you are encouraged to turn one in, even if you aren't sure you can participate.
Information sessions on the trip are planned for Thursday, October 19 from 8:00-9:00 p.m. and Tuesday, October 24 from 12:15-12:45 p.m. in Eykamp Hall, Room 253, Ridgway University Center.
Submitted by Jackie Luedtke jl295@evansville.edu
Alternative spring break trip info session on Thursday, Oct.19
Come find out about the new disaster relief alternative spring break trip to the Houston area at an informational meeting on Thursday, October 19 from 8:00-9:00 p.m. in Eykamp Hall, Room 253, Ridgway University Center. Details such as dates, cost, and timeline will be covered. Optional interest forms are due October 25.
Submitted by Jackie Luedtke jl295@evansville.edu
Thinking about grad school or a career in health care?
The University of Evansville invites you to attend Health Sciences Preview Day for prospective undergraduate and graduate students on Saturday, October 21 from 1:00-3:00 p.m. in Graves Hall.
This special event is your chance to meet current students and faculty in your programs of interest; attend an interactive session on diagnosing, treating, and managing concussions; tour our learning and research labs; and enjoy refreshments with the dean, department chairs, faculty, staff, and current students.
We hope you will join us to learn about our health sciences programs and explore careers in the areas of: physician assistant, physical therapy, nursing, public health, health services administration, athletic training, and exercise science.
Register online at www.evansville.edu/previewday.
Submitted by Jennifer Simon js698@evansville.edu
UE's Annual Chili Bowl Sale planned for October 26
The University of Evansville's annual Chili Bowl Sale is planned for October 26 from 11:30 a.m.-1:00 p.m. The event, which is sponsored by the UE Clay Club, will be set up in the area between Hyde and Sampson Halls on UE's campus. The rain location for the event is Eykamp Hall, Room 253, Ridgway University Center.
Chartwells, the new food service provider at UE, will provide the chili this year.
For $10, customers can buy a one-of-a-kind ceramic bowl and fill it with chili. Styrofoam containers will be available for those who prefer not to put chili in their newly purchased bowls.
Smaller bowls priced at $5 and larger bowls ranging from $15-$50 will also be for sale at the event. There will be a few bowls sold at a Silent Auction as well, ranging in value from $60-$100.
The bowls are being made this year by members of the Clay Club and other UE students, faculty members, alumni, and members of the community.
Part of the proceeds from the sale will be donated to a local food pantry/kitchen. The rest will go to the Clay Club to be used to fund attendance at conferences, visiting artists, and studio/gallery visits.
UE Theatre May Studio production of
The University of Evansville Department of Theatre proudly presents the Tony Award-nominated In The Next Room (or the Vibrator Play). The play opened October 20 in the May Studio Theatre. The last performance is at 7:30 p.m. tonight.
Playwright Sarah Ruhl's imaginative script was a finalist for the Pulitzer Prize, and she introduces us to the home and office of Dr. and Mrs. Givings, a seemingly ordinary Victorian couple. As the good doctor experiments treating hysteria with his new invention (the vibrator), his wife wrangles their newborn child, a reluctant wet nurse, and vies for attention from her work obsessed husband. This comedic gem of a play deftly examines the awakening of women's sexuality and the one-sided relationship between doctor and patient in the late 19th century.
The play is directed by Kira Vuolo, a senior from Westminster, Colorado, Hilary Rubio, a senior from San Antonio, Texas, serves as the costume designer; John Fujisawa, a junior from Los Alamitos, California, is the scenic designer; Renee Voteau, a senior from St. Louis, Missouri, is the lighting designer; Kenny Impastato, a sophomore from Darien, Illinois, serves as the sound designer; Bailey Brandvold, a junior from Great Falls, Montana, is the dramaturg; Mary Claire Smalley, a senior from Nashville, Tennessee, is the stage manager; and Professor Chuck Meacham is the technical director.
The cast features Briggs Woolley, a senior from Mill Valley, California, as Doctor Givings; Alexi Lewis, a junior from Seattle, Washington, as Mrs. Catherine Givings; Grace Maddux, a freshman from Dubuque, Iowa; Madeline Easley, a junior from Overland Park, Kansas; Justin Pappas, a freshman from Boulder, Colorado; Amanda Cowan, a freshman from Mansfield, Texas; and Beau Wilcox, a freshman from Broomfield, Colorado.
Ticket prices are $11 for adults and $9 for senior adults, students, and UE faculty and staff.
UE students may obtain one free student rush ticket beginning at noon on the day of the performance they wish to attend. Tickets may be purchased by calling 812-488–2031, Monday through Friday, noon-5:00 p.m.
Register today for Indiana Means Business
The deadline is coming up to register for this exciting career fair for business-related disciplines! Register by Tuesday, October 24.
The event is October 31 from 10:00 a.m.-3:00 p.m. (Eastern) at the Indianapolis Downtown Marriott.
Students in all class levels encouraged to attend.
Bus transportation provided from UE. Reserve a seat online at https://www.evansville.edu/careercenter/students/busReservationForm.cfm.
Register for the fair by Tuesday, October 24, through UE JobLink (Jobs tab --> search for posting 901450)
Need assistance with your job, internship, co-op or graduate school search? Please contact the Center for Career Development: career@evansville.edu or 812-488-1083.
Submitted by Alison Morris-McDonald am268@evansville.edu
Free transportation to graduate school fair
Thinking about going to grad school? If you are searching for a nationally recognized professional degree program in business, law, medicine, and pharmacy, or a graduate program in education, fine arts, liberal arts, public affairs, religious studies, and related fields, you will find the perfect school for you at the Midwest Graduate and Professional School Summit. All the details may be found at: https://www.evansville.edu/careercenter/students/GpIntro.cfm.
At a glance information:
The event is Saturday, November 11 at Purdue University
Free accommodations and transportation provided by UE
Registration deadline is October 30 – so ACT NOW!
Submitted by Gene Wells gw5@evansville.edu
Federal loan repayment counseling session for graduating or transferring students
Students who have received federal direct (sub/unsub) Loans and plan to graduate in the fall (or transfer after the fall semester) are required to attend a loan repayment counseling session. The Office of Financial Aid will hold the first session of the semester TODAY - Thursday, October 26 - at 2:00 p.m. in Eykamp Hall, Room 253, Ridgway University Center. The last session will be held on December 7 at 2:00 pm.
Submitted by Amy Sowders as560@evansville.edu
Senior Reading - April 11
Robert Griffith, chair of the creative writing program at UE, will be the speaker for the Coffee Hour Lecture on Thursday, October 26, 4:00 p.m., in the Vectren Lecture Hall (Room 100), Koch Center for Engineering and Science. These lectures are free and open to the public.
His most recent book is The Devil in the Milk. Griffith's book, The Moon from Every Window, was nominated for the 2013 Poets' Prize, and his book A Matinee in Plato's Cave won the 2009 Best Book of Indiana Award. His work has appeared in PN Review, Poetry, The North American Review, Poems & Plays, The Oxford American, and other publications. He is editor of the journal Measure and director of the University of Evansville Press.
Other lectures in the series include:
Senior Reading
4:00 p.m.
Wednesday, April 11
Eykamp Hall, Room 252, Ridgway University Center
Graduating creative writing majors read their poetry and prose.
For more information, call 812-488-2963.
UE Changemakers - Community Health Projects in Nursing
While in school, UE nursing students build their knowledge of how to support and enhance the health of a community. The students work closely with nursing and inter-professional personnel and faculty at locations near the University. At UE, they practice with nurses at the Vanderburgh County Health Department and the school system. Each senior class also develops and implements a community service project. To learn more, go to www.evansville.edu/majors/nursing/beyond.cfm.
UE Changemaker - Scholars for Syria
Scholars for Syria has members from both UE and the surrounding community. It was created to help support UE's large number of Syrian students. The University is part of a consortium of colleges and universities dedicated to providing scholarship and other aid to Syrian students. To learn more, go to www.scholarsforsyria.com/aboutus.
UE Changemaker - Diversity House
The University of Evansville is committed to inclusion and the broadened commitment to promoting a more integral understanding of differences. The school's Diversity Resource Center is a physical reminder that UE stands behind this commitment. It is a safe space for students to gather and is equipped with technology and materials to facilitate collaboration and inclusion. There are work spaces and game spaces as well as a fully functioning kitchen for social gatherings and more. To learn more, go to hot96.com/news/articles/2017/apr/25/ue-opens-diversity-house-on-campus/.
UE Changemaker - College Mentors for Kids
College Mentors for Kids in an innovative organization that pairs first through sixth grade students with college student mentors in one-on-one mentoring relationships. These kids visit campus weekly, and together with their mentors, participate in group activities which focus on higher education and careers, culture and diversity, and community service. UE's chapter of College Mentors for Kids serves 35 kids from Evansville's Joshua Academy. To learn more, go to collegementors.kintera.org/faf/home/default.asp?ievent=1175417.
Minka Gill shoots UE's low round on Tuesday
Freshman Minka Gill carded an 83 on Tuesday as the University of Evansville women's golf team finished up the MVC Fall Preview at Sand Creek Station Golf Course.
Gill's final of 83 was her lowest of the three rounds in the event and gave her a final score of 256. She finished 62nd. The top finisher for the Purple Aces was Giulia Mallmann. Evansville's senior posted an 85 to finish with a 245. She tied for 50th.
Second on the squad was Sophia Rohleder. The Mater Dei graduate finished Tuesday's action with an 87 to post a 3-round tally of 251. She took 59th. Gill was third on the team with Madison Chaney taking fourth on the squad. The notched an 86 in round three to finish with a 262.
Wichita State and UNI tied for the team championship, each notching a 907. The Panthers staged a furious rally on Tuesday, erasing an 11-point WSU lead to tie them up. UNI had the low team round on Tuesday, recording a 298.
Taryn Torgerson of WSU was the medalist. A 75 in round three saw her defeat the field by six strokes.
Fall action wraps up next week as UE will host the Braun Intercollegiate at Oak Meadow.
Kaufman invested as G. Richard and Rita Eykamp Endowed Chair in Chemistry
The University of Evansville's William L. Ridgway College of Arts and Sciences Department of Chemistry has announced the investiture of UE professor Arlen Kaufman as the G. Richard and Rita Eykamp Endowed Chair in Chemistry. The investiture ceremony was Saturday, October 14.
The G. Richard and Rita Eykamp Endowed Chair in Chemistry was established by the Eykamps to assist in promoting undergraduate teaching excellence in chemistry. This endowed chair is awarded to a faculty member in the William L. Ridgway College of Arts and Sciences who has demonstrated an understanding of the importance of teaching excellence in undergraduate chemistry, and demonstrated teaching excellence in her or his own classroom.
Kaufman, a professor of chemistry, earned his Bachelor of Science degree in chemistry from the University of Kansas and his Doctorate of Philosophy in analytical chemistry from Purdue University, one of the top institutions in the field.
Since arriving at UE, Kaufman has demonstrated his commitment to actively engaging undergraduate students in novel research. The main areas of study in the Kaufman research group include developing analytical techniques for detecting biologically relevant molecules and monitoring chemical pollutants in the local environment. These efforts have resulted in collaborations with colleagues in chemistry and biology at UE and other institutions, and projects have been funded by Naval Surface Warfare and the National Oceanic and Atmospheric Administration. Research students in the Kaufman group are exploring the use of ambient ionization techniques coupled with tandem mass spectrometry to increase speed and reliability of the analysis of secondary plant metabolites. The first stage of this work was published in Analytical Methods and was selected by the editors to be featured in their "Hot" article in Analytical Methods 2015.
Kaufman has taught a variety of courses in chemistry, environmental studies, and general education. His current teaching responsibilities include Principles of Chemistry, Quantitative Analysis, Instrumental Analysis, and Chemistry Senior Seminar. He is a dedicated teacher who has worked tirelessly to engage students in active learning through the use of research projects in his lab-based courses. Kaufman has received the College of Liberal Arts and Science Dean's Teaching Award and in 2010 was voted "Best College Professor" in Evansville by the readers of Evansville Living Magazine.
Honorary Degree Committee invites your suggestions
The University of Evansville Honorary Degree Committee is now soliciting your recommendations for honorary degrees to be conferred at the May 2018 Commencement. According to the UE Faculty and Administrator Manual, the committee is charged with requesting and reviewing honorary degree nominations made on the basis of individual service to the University and individual achievement. An honorary degree may also be awarded to individuals who exemplify the University's mission. Selected persons have excelled in a variety of areas--law, medicine, education, business, literature, politics, and entertainment.
The committee will forward nominations to President Kazee so he can make his recommendations to the faculty. The faculty will vote on the final list of nominees.
Please email the following information to Robert Dion, committee chairperson, at rd35@evansville.edu, by Friday, November 3:
1. Nomination by (include name, phone and email address)
2. Name of person nominated
3. Title and/or profession of nominee
4. Rationale for the nomination (see criteria above)
5. Any biographical or background information on the nominee
6. Address information for contacting the nominee
Submitted by Robert Dion rd35@evansville.edu
Assistant professor Todd Matteson exhibits two artworks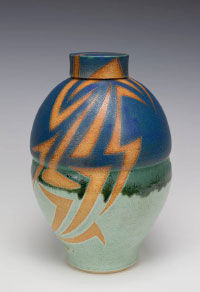 Todd A. Matteson, assistant professor of art, had two pieces accepted into the Arts Council and the Evansville museum's juried 2017 Working Together exhibit!
The opening reception and awards ceremony is Thursday, October 19, from 6:00-8:00 p.m.
The exhibit will be up through December 3.
MacLeod lectures on editorial cartoons and leads workshop on political cartooning
UE professor of history James MacLeod recently delivered a lecture on the "History of Editorial Cartoons" as part of the highly successful, first-ever comic con at the Evansville museum. He also led a workshop that looked at the art of political cartooning. MacLeod is chair of the museum's history committee and also serves on the museum's board of trustees.
Niedbala wins history department's Orville Jaebker Student Research Prize
Senior Elizabeth Niedbala has won the Department of History's Orville Jaebker Student Research Prize for her outstanding senior thesis research proposal. She received a check at the most recent history department general meeting and will use the money to facilitate her research into the origins and influence of film noir.
According to history department chair Annette Parks, "Dr. Jaebker was an outstanding Chair of the History Department who served as a professor at UE for many years. We're delighted that his name can be honored with this endowed Prize to encourage student research."
Contribute to AceNotes
To have content considered for inclusion in AceNotes, please submit a Marketing Request Form. Deadline for submission to AceNotes is 10:00 a.m. on the requested date of publication. Only articles concerning UE related/sponsored activities will be accepted. Articles submitted to AceNotes may be edited for length and clarity. Submitter contact information is at the end of each article.