| | |
| --- | --- |
| AceNotes Today | Tuesday, October 10, 2017 |
H Lot closed for Homecoming Tailgate Oct. 12-14
The North end of H Lot will be closed Thursday, October 12 starting at 5:00 p.m. until Saturday, October 14 after the Homecoming Firework Show for Homecoming Festivities. Please move your car from this portion of H Lot before Thursday, October 12 at 5:00 p.m.
Submitted by Megan King mk225@evansville.edu
Salsa class planned for today
The Department of Foreign Languages and Cultures will be celebrating Hispanic Heritage Month by dancing salsa on October 12 from noon-1:00 p.m. on the East Lawn Terrace. The class will be taught by the best teacher ever, Erin Lewis! Please, join us!
Submitted by Lorena Andueza pa55@evansville.edu
Fireside Chat: Every Vocation Tells a Story
Are you wondering how your vocation and career path fits into a larger, grander Story? Are you still trying to figure out the career path and vocation that's right for you? In this week's Fireside Chat, we will discuss how every vocation, no exceptions, has a story to tell within the great Story of God. Please join us for an exciting time of exploration, spiritual reflection, and conversation. The Fireside Chat meets in Grabill Lounge (basement of Neu Chapel) on Wednesday at 7:30 p.m. All are welcome!
Submitted by Keith Turner kt160@evansville.edu
Fiddick Lecture: Long struggle for racial equality in Indiana
James H. Madison, Thomas and Kathryn Miller Professor Emeritus of History at Indiana University, Bloomington, will be the speaker for this year's University of Evansville Thomas C. Fiddick Memorial Lecture. The event is planned for TODAY - Friday, November 3 - at 7:00 p.m. in Room 170 (Smythe Lecture Hall) in the Schroeder School of Business Building. This is the 16th year for the lecture, which is free and open to the public.
Madison will be delivering an illustrated lecture on "Hoosiers and the Long Struggle for Racial Equality."
For over two centuries the people of Indiana have struggled with challenges of race. There were times when African American Hoosiers could not vote, when the danger of lynching was real, when the Ku Klux Klan seemed right and necessary, when segregationists created schools, restaurants, and basketball tournaments for whites only. Beginning in the1950s, Indiana reformers began a push toward equality that we know as the great civil rights movement. Madison's lecture will focus on several flash points of challenge and change to spark thinking about race and about where we have been, where we are, and where we want to go as citizens in a changing world.

Madison is without doubt one of the most distinguished scholars to work in the field of Indiana history. An award winning teacher for over four decades at IU, he is the author of several books, including Eli Lilly: A Life; A Lynching in the Heartland: Race and Memory in America; and Slinging Doughnuts for the Boys: An American Woman in World War II. He has taught as a Fulbright professor in Japan and England and has served on the boards of Indiana Humanities and the Indiana Historical Society, as well as being a member of the Indiana Bicentennial Commission. Madison's most recent book is the highly acclaimed bicentennial history, Hoosiers: A New History of Indiana; it is the basis for an Emmy-awarded PBS documentary on Indiana's history.
"Professor Jim Madison is an extremely eminent scholar of Indiana History and we are absolutely thrilled to bring him to the University of Evansville to deliver the Fiddick Lecture and interact with students in class," said James MacLeod, UE professor of history and director of the Fiddick Memorial Lecture Series.
"As recent events have catapulted race relations back into the center of public discourse," MacLeod added, "this is a perfect time to educate ourselves about the history of racial equality in our home state. There can be few better-qualified people to tell this story than Professor Madison. It is especially appropriate given Tom Fiddick's lifelong passion for many of the key issues discussed by Jim Madison, especially Civil Rights."
Thomas C. Fiddick, for whom the Fiddick Memorial Lecture is named, served as professor of history at the University of Evansville from 1963 to 2002. In his 39 years at the University, he was a dedicated teacher, a productive scholar, and a tireless fighter in the cause of justice. His untimely death on the day of his retirement in 2002 stunned the UE community, especially his many former students. It was from the former students' efforts in particular, with the support of Fiddick's friends and the University, that the annual Thomas C. Fiddick Memorial Lecture was established.
"The Fiddick Lecture is one of the best events of the year, as we get to celebrate the career of a truly outstanding faculty member here at UE," MacLeod said. "Tom Fiddick was a brilliant scholar and an incredible teacher who made a life-transforming impact on generations of students."
For more information, please contact the UE Department of History at 812-488-2963.
Indiana Means Business Career Fair
Register via JobLink for this exciting career fair for business-related disciplines! The event is October 31 from 10:00 a.m.-3:00 p.m. (Eastern) at the Indianapolis Downtown Marriott.
Students in all class levels encouraged to attend.
Bus transportation provided from UE. Reserve a seat online at https://www.evansville.edu/careercenter/students/busReservationForm.cfm.
Register for the fair by Tuesday, October 24, through UE JobLink (Jobs tab --> search for posting 901450)
Need assistance with your job, internship, co-op or graduate school search? Please contact the Center for Career Development: career@evansville.edu or 812-488-1083.
Submitted by Alison Morris-McDonald am268@evansville.edu
Engineering Speed Networking
Attention all students from the College of Engineering and Computer Science, RSVP in JobLink by October 16 to attend Engineering Speed Networking. The event will be held Wednesday, October 18, from 6:00-8:30 p.m. in Eykamp Hall, Ridgway University Center. Get face-to-face with employers interested in you! Space is limited, so RSVP today under JobLink's Events tab (Workshops).
Submitted by Alison Morris-McDonald am268@evansville.edu
Health Careers Fair next Tuesday
Over 60 employers are registered for the Health Careers Fair planned on Tuesday, October 17, 11:00 a.m.-2:00 p.m. in the Student Fitness Center.
All students, freshmen through seniors, who are considering a health-related career should attend. Pre-register for the event in JobLink to allow employers to view your resume early!
Don't forget to download the app, Career Fair Plus, to view employer details and event layout. Search for Career Fair Plus on the App Store and Google Play Store.
Submitted by Alison Morris-McDonald am268@evansville.edu
Chick-fil-A Hiring Fair
Come explore employment opportunities working for Chick-fil-A. A hiring fair will take place in In Café Court on the following days:
Wednesday, October 11
Thursday, October 12
The fair will take place from 9:00–11:00 a.m. and 2:00–4:00 p.m. on each of these days.
Now hiring:
Part-time
Full-time
Cooks
Prep
Cashiers
Apply at: altogethergreat.com.
Submitted by Michael Tessier mt28@evansville.edu
Stewardship and healthcare lecture
Dr. Jeffrey Balser will be speaking on "Issues of Stewardship and Conscience in Healthcare" at Trinity United Methodist Church on Sunday, October 15, at 2:00 p.m. Balser will be focusing on stewardship of healthcare in the United States from various perspectives, highlighting liturgical, economic, political and clinical elements. The entire UE community is invited to attend this lecture, especially those students pursuing majors in the fields of health care and religion.
Balser, a native of Evansville, earned his M.D. and PhD. From Vanderbilt University, and his Bachelor of Science degree in engineering from Tulane University. He is president and CEO of Vanderbilt University Medical Center and dean of Vanderbilt University School of Medicine.
Trinity United Methodist Church is located at 216 SE Third Street (corner of Walnut and Third Streets) in Evansville. For more information, contact Kathy Bartelt at kb4@evansville.edu or 812-853-6136.
Submitted by Kathy Bartelt kb4@evansville.edu
So who is a Changemaker? YOU ARE!
By now, you've heard a lot about changemaking at UE, but you still may have questions about just what that means. Chances are, you're a changemaker yourself!
Here's a list of changemaking activity already happening on campus:
Collegiate Changemaker Challenge
High School Changemaker Challenge
Ethics and Social Change Major
Catalysts for Change
Related Courses: Social Entrepreneurship, Introduction to Ethics, Social Justice Movements, Complex Systems and Social Change, Social Change Field Experience, Ethics and Social Change, and FYS: Transformative Action
Upgrade Bike Share
Changemaker Incubator
GAP projects such as: Sustainable art therapy in Guatemala, Cuba Skate, Alternative Energy, Infant Mortality, and Greenbelt connectivity
Annual Days of Service
Anti-bias team
Change Fest
Ace Care pro-bono PT clinic
Institute for Banking and Finance - financial literacy for expectant parents
Institute for Banking and Finance - microloans for diverse populations
Habitat for Humanity Nicaragua
Habitat for Humanity Guatemala
College Mentors for Kids
Community Garden
Social Innovation Club
Diversity House
Sustainability Task Force
Scholars for Syria
Rally for Love
Rally for Refugees
Eco-Action Initiative
Community Health Projects in Nursing
Aces into Evansville
Alternative Spring Break
PSA student grant writing
Work on issues such as: human trafficking, childhood aids, and homelessness
And more!
UE Changemakers – Collegiate Changemaker Challenge
Collegiate Changemaker Challenge is an annual event dedicated to launching the next wave of social entrepreneurs and innovators. UE student teams compete to solve the world's challenges with innovative ideas for sustainable initiatives, products, programs, non-profits or start-ups. Examples include the reduction of food waste and the creation of sustainable permanent-supportive housing to reduce homelessness. To learn more, go to www.evansville.edu/globalenterprise/cc.cfm.
Men's golf in seventh following opening day
With two out of three rounds complete in the Bill Ross Intercollegiate, the University of Evansville men's golf team is in seventh place at Milburn Golf and Country Club.
Leading the way once again for the Purple Aces was senior Tyler Gray. He finished the day with two 1-over rounds of 73 and stands in a tie for 13th on the leaderboard.
Next up for the Aces was Noah Reese. He started things off with a 74 before carding a 73 in round two to finish with a 147. He is tied for 24th. Two behind him was Matthew Ladd. After a 76 in round one, he posted a 73 to stand at 149 strokes. He sits in a tie for 30th.
Cameron Weyer was one behind Ladd with a 150. His scores on Monday checked in at 77 and 73. Jessie Brumley was fifth on the squad. He carded an 84 to start the day off but lowered that to a 77 in the second 18.
With a team score of 592, the Aces rank seventh out of 12 teams. They are six behind Missouri State and just seven strokes out of the top five.
Grand Canyon notched a team score of 572 on Monday and stands two ahead of second place UMKC. Pacing the individuals was South Dakota's Matt Tolan. A pair of 3-under rounds of 69 have him two ahead of the field.
One more round of 18 remains today.
UE Bookstore fall break hours
The UE Bookstore hours during fall break are:
Saturday and Sunday, October 7 and 8 -CLOSED
Monday and Tuesday, October 9 and 10 – 8:00 A.m. to 5:00 p.m.
We resume regular hours on October 11.
Submitted by Doug Gustwiller dg57@evansville.edu
Library hours during fall break
Friday, October 6: 7:45 a.m.-5:00 p.m.
Saturday, October 7: Closed
Sunday, October 8: Closed
Monday, October 9: 8:00 a.m.-5:00 p.m.
Tuesday, October 10: 8:00 a.m.-12:00 a.m. (After hours resume)
Submitted by Meg Atwater-Singer ma35@evansville.edu
Honorary Degree Committee invites your suggestions
The University of Evansville Honorary Degree Committee is now soliciting your recommendations for honorary degrees to be conferred at the May 2018 Commencement. According to the UE Faculty and Administrator Manual, the committee is charged with requesting and reviewing honorary degree nominations made on the basis of individual service to the University and individual achievement. An honorary degree may also be awarded to individuals who exemplify the University's mission. Selected persons have excelled in a variety of areas--law, medicine, education, business, literature, politics, and entertainment.
The committee will forward nominations to President Kazee so he can make his recommendations to the faculty. The faculty will vote on the final list of nominees.
Please email the following information to Robert Dion, committee chairperson, at rd35@evansville.edu, by Friday, November 3:
1. Nomination by (include name, phone and email address)
2. Name of person nominated
3. Title and/or profession of nominee
4. Rationale for the nomination (see criteria above)
5. Any biographical or background information on the nominee
6. Address information for contacting the nominee
Submitted by Robert Dion rd35@evansville.edu
Men's soccer receives USC Team Academic award for fifth-straight season
The University of Evansville men's soccer team received the United Soccer Coaches Team Academic Award for the fifth-straight season, it was announced Monday.
The award, which was initiated in the 1996, honors collegiate and high school men's and women's soccer teams that displayed excellence in the classroom during the school year by maintaining at least a 3.00 cumulative team grade-point average (GPA) on a 4.0 scale.
United Soccer Coaches recognized 825 teams, 286 men and 539 women on Thursday. Evansville was one of 195 schools to have both their men's and women's programs honored this year. This year marks the fifth-straight year and ninth overall that both men's and women's soccer teams have earned the team academic honor.
"It's part of what our institution is all about," said Aces head coach Marshall Ray. "We want to recruit student-athletes who want to compete academically and want to compete athletically on the field and we give them the opportunity. We are a small, private liberal-arts institution that puts a huge value on the education component, but also gives students the opportunity to compete against the best teams in the country. We are very proud of the guys and hopefully we can continue to compete on the field and compete off the field."
UE is joined on the list by fellow Missouri Valley Conference members Bradley, Central Arkansas, Loyola, Missouri State, and Valparaiso. UE's 3.30 team GPA was second best among MVC teams.
Evansville returns home for a non-conference matchup with Belmont tonight at 7:00 p.m. at Arad McCutchan Stadium.
UE Tennis claims two singles championships in MVC's
In Monday's final day of action at the 2017 Missouri Valley Conference Individual Championship, the University of Evansville women's tennis team saw Andrea Pascual-Larrinaga and Theodora Soldatou take the championships in their respective flights.
Pascual-Larrinaga took top honors in flight four as she defeated Ivon Mihaleva from Illinois State, 6-1, 6-1. Soldatou was the top finisher in the sixth flight. She beat Drake's Megan Webb, 6-2, 6-4, in the final. Both went a perfect 3-0 on their way to the conference championships.
Nicoli Pereira made it to the finals of flight five, but dropped her finals match-up against DU's Elizaveta Petushkova, 6-3, 6-0.
Other action in the final day of play saw Diana Tkachenko earn third place at flight one. Facing off against Missouri State's Alye Darter, Tkachenko won, 6-2, 6-2. Marie Kapelevich also earned a third place win, topping MSU's Abbey Belote, 6-1, 6-1. They squared off in flight seven.
Daria Pentsova and Tkachenko played Drake in the finals of flight two doubles with the Bulldogs coming out on top, 8-6. At flight one, Chieko Yamada and Soldatou came home in fourth place, falling by an 8-3 final to Drake on Monday. Pascual-Larrinaga and Pereira earned the sixth spot at #3 doubles.
This weekend, the Aces will be back on the courts at the ITA Ohio Valley Regional in Murfreesboro, Tennessee.
Women's soccer earns USC Team Academic award for 11th-straight year
The University of Evansville women's soccer team received the United Soccer Coaches Team Academic Award for the 11th-straight season, it was announced Monday.
The award, which was initiated in the 1996, honors collegiate and high school men's and women's soccer teams that displayed excellence in the classroom during the school year by maintaining at least a 3.00 cumulative team grade-point average (GPA) on a 4.0 scale. The Aces earned a 3.42 cumulative team GPA in the fall of 2016 and spring of 2017.
United Soccer Coaches recognized 825 teams, 286 men and 539 women on Monday. Evansville was one of 195 schools to have both their men's and women's programs honored this year. This year marks the fifth-straight year and ninth overall that both men's and women's soccer teams have earned the team academic honor.
UE is joined on the list by six fellow Missouri Valley Conference members Drake, Illinois State, Loyola, Missouri State, Northern Iowa, and Valparaiso.
The Aces are back in action on Saturday at 2:30 p.m. at Arad McCutchan Stadium for homecoming when Evansville hosts Drake. Saturday's homecoming festivities will begin at 2:00 p.m. with food trucks and live music until 5:00 p.m. The homecoming doubleheader will also feature postgame fireworks following the Aces men's soccer contest with Loyola.
Rodriguez and Dos Santos lead UE volleyball to 3-2 win
Mildrelis Rodriguez and Gabriela Dos Santos each had one of the best matches of their college careers on Monday night to lead the University of Evansville volleyball team to a 3-2 win over Bradley inside Meeks Family Fieldhouse.
Rodriguez led everyone with 21 kills, just two shy of her career high. She tied her career mark with 22 digs. Dos Santos had a great game for the Purple Aces (7-12, 1-6 MVC) as she posted career highs in kills (15) and added 18 digs while hitting .333. Cathy Schreiber also finished with double digit kills, notching 11. Cassie Brooks led the squad with 25 digs while Allana McInnis posted 35 assists.
Joselyn Coronel and Schreiber were great around the net, each finishing with seven block assists. It was a career-best for Coronel.
Pacing Bradley (8-14, 1-7 MVC) was Erica Haslag, who had 18 kills. Yavianliz Rosado led all players with 33 digs.
The night started off with a back-and-forth contest. Bradley jumped out to a 4-1 lead before UE battled back to take an 8-7 lead on a double block by Joselyn Coronel and Erlicia Griffith. A Gabriela Dos Santos kill gave UE a 15-12 lead and the advantage for UE reached as many as four at 22-18. That is when Bradley made its run, posting six in a row before taking a 25-23 win.
Another early lead by the Braves saw them take a 3-1 lead before UE rallied back to tie the score at 4-4 before later taking an 8-7 advantage. Cathy Schreiber notched a kill to give UE an 18-16 lead before the Braves made their way back with three in a row to go back in front, 19-18. That is when Olivia Goldstein had a clutch service ace that help the Aces go back in front before Mildrelis Rodriguez had the clinching kill in a 25-23 victory to tie the match up at 1-1.
Evansville wrestled the lead away in game three, taking an 8-6 lead after the score was tied up at 5-5. Bradley took the lead back at 13-11 before Dos Santos took over. Her kill ended the stretch before she did the serving to put the Aces back in front by a score of 18-13. Cassie Brooks notched an ace as UE added to its lead, going up 23-17. The Braves had another run left in them, getting within a pair at 24-22, but Dos Santos struck again with the clinching kill as the Aces took a 2-1 lead.
Bradley scooted out to a 7-4 lead in the fourth frame, but UE fought back in a big way. Rodriguez posted two more kills in a 7-1 stretch as the Aces opened up an 11-8 lead. Bradley responded with a run of its own, retaking the lead at 14-13 before opening up a 24-17 advantage. They went on to win by a 25-19 final.
Erlicia Griffith opened up the fifth game with back-to-back kills as UE took an early lead before Bradley came back with five in a row. Evansville responded with a run of its own, posting the next five tallies to go up 7-5. The lead extended to 10-6 as Rodriguez notched her 19th kill of the match before Allana McInnis added an ace. UE went up by five points at 12-7 but the Braves had one more run left. They got within a pair at 13-11, but the Aces forced two errors to win the match with a 15-11 win in the set.
After the 3-match home stand, the Purple Aces take to the road this weekend to face Loyola and Valparaiso on Friday and Saturday.
Kiesel's research published in international journal
Kyle Kiesel, professor and chair of physical therapy, has been published in the International Journal of Sports Physical Therapy. His article is titled "Development of a Screening protocol to Identify Individuals with Dysfunctional Breathing." This was the first study to attempt to apply simply clinical measurements to screen for those with breathing problems. His co-authors include Robert Butler, PT, PhD, and UE DPT alumni Tonya Rhodes, Jacob Mueller, Alyssa Waninger, who were students at the time of data collection. This work was supported by the UE Ridgway Fund.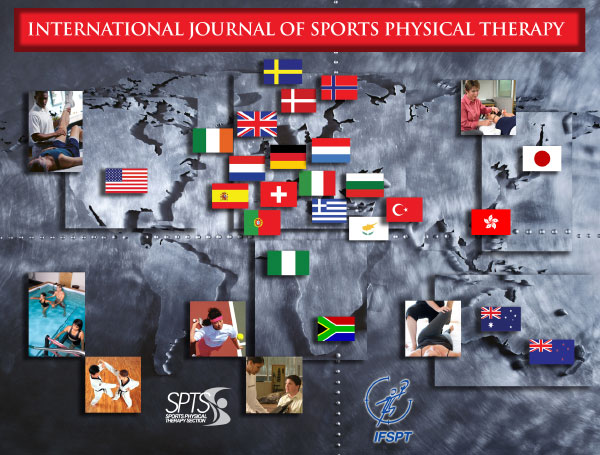 Contribute to AceNotes
To have content considered for inclusion in AceNotes, please submit a Marketing Request Form. Deadline for submission to AceNotes is 10:00 a.m. on the requested date of publication. Only articles concerning UE related/sponsored activities will be accepted. Articles submitted to AceNotes may be edited for length and clarity. Submitter contact information is at the end of each article.