| | |
| --- | --- |
| AceNotes Today | Monday, October 9, 2017 |
H Lot closed for Homecoming Tailgate Oct. 12-14
The North end of H Lot will be closed Thursday, October 12 starting at 5:00 p.m. until Saturday, October 14 after the Homecoming Firework Show for Homecoming Festivities. Please move your car from this portion of H Lot before Thursday, October 12 at 5:00 p.m.
Submitted by Megan King mk225@evansville.edu
Aces play today and tomorrow
The final event of the fall season is set for early next week as the University of Evansville men's golf team travels to Overland Park, Kansas, for the Bill Ross Intercollegiate.
Milburn Country Club is the host for the 54-hole tournament. Two rounds will be played today with one more set for Tuesday. Other schools taking part include: Wichita State, Grand Canyon, UMKC, South Dakota, Bradley, Missouri State, Nebraska-Omaha, Oklahoma Christian, UNI, Creighton, and SIU Edwardsville.
Par for the tournament is 72 while the yardage is 7,054.
For the second year in a row, University of Evansville golfer Tyler Gray was the champion of the Butler Fall Invitational as the Purple Aces took second place at the tournament on Tuesday at Highland Country Club.
Gray defeated Graham McAree from the University of Indianapolis by two strokes. Gray's rounds checked in at 67-69-68 as his 2-under on the final day gave him the win with a 204. He finished the tournament at 6-under par. Last year, Gray scored an even 210 en route to the victory.
Also bringing home a top ten finish was Noah Reese. After two rounds of 72 on Monday, Reese carded a 74 on Tuesday to finish with a 218, putting him 7th in the final order. Matthew Ladd tied for 12th place. A solid 3-over 73 in the final round gave him a 221 for the event.
Cameron Weyer tied for 22nd. He lowered his score in each round of play, finishing Tuesday's 18 holes with a 73 to complete the tournament with a 227. Jessie Brumley did not see action on Monday, but finished with a 74 on Tuesday.
UE's individuals were led by freshman Gabe Rohleder. He tied for 26th with a 3-round total of 228. Spencer Wagner tied for 32nd on the strength of a 230 while Robert Waggoner came home in a tie for 40th following a total of 235 shots in the event.
UE women's soccer team MS fundraiser
Orders are being taken until October 9, for award-winning smoked pork butt as part of an effort to "Smoke Out MS." The UE women's soccer team is holding this fundraiser to benefit the fight against multiple sclerosis. The pork costs just $35 and will be available for pickup on Saturday, October 14 between 5:00-7:00 p.m.
October 14 will feature a full day of Purple Aces action as the Purple Aces women's soccer team faces Drake at 2:30 p.m. before the men welcome Loyola at 5:00 p.m. A tailgate will take place in the soccer field parking lot that day from 2:00-5:00 p.m.
For more information, please contact head women's soccer coach Krista McKendree at km57@evansville.edu.
UE Bookstore Homecoming Sale and hours
The UE Bookstore will be offering 15 percent OFF all clothing and gifts purchases during Homecoming, October 13-15. Store hours are expanded to Friday, 8:00 a.m.-6:00 p.m.; Saturday, 10:00 a.m.-4:00 p.m.; and Sunday, noon-2:00 p.m. Stop in and save all weekend long.
Submitted by Doug Gustwiller dg57@evansville.edu
This Week in Music: Opera guest artist
The UE music department welcomes guest artist Jacqueline Horner-Kwiatek in recital tonight - Friday, October 13 - at 7:30 p.m. in Wheeler. Horner-Kwiatek is a former vocalist of Anonymous 4, with whom she recorded twelve award-winning CDs. She is a versatile and accomplished musician and is a highly sought after performer of new music. She has premiered several operatic roles by composers as varied as Harrison Birtwistle and Phil Kline, and she has appeared as guest soloist with several of the world's leading new music ensembles.
Horner-Kwiatek also regularly performs early music, and has performed throughout Europe and the United States. She is voice teacher in New York, where she maintains a private studio and is an Adjunct Professor of Voice at Colombia University Teachers College, Fordham University, and the Dalton School.
Horner-Kwiatek's recital will feature works by Butterworth, Ferguson, Britten, and Copland, as well as series of anonymous works from the 13th century.
For complete program information, please visit the music department's concert calendar at: https://www.evansville.edu/majors/music/eventDetails.cfm?eventId=13396.
The concert is free and open to the public. It is made possible by the generosity of the William E. Schmidt Foundation and an anonymous donor.
Submitted by James Sullivan js820@evansville.edu
Engineering Speed Networking
Attention all students from the College of Engineering and Computer Science, RSVP in JobLink by October 16 to attend Engineering Speed Networking. The event will be held Wednesday, October 18, from 6:00-8:30 p.m. in Eykamp Hall, Ridgway University Center. Get face-to-face with employers interested in you! Space is limited, so RSVP today under JobLink's Events tab (Workshops).
Submitted by Alison Morris-McDonald am268@evansville.edu
Chick-fil-A Hiring Fair
Come explore employment opportunities working for Chick-fil-A. A hiring fair will take place in In Café Court on the following days:
Wednesday, October 11
Thursday, October 12
The fair will take place from 9:00–11:00 a.m. and 2:00–4:00 p.m. on each of these days.
Now hiring:
Part-time
Full-time
Cooks
Prep
Cashiers
Apply at: altogethergreat.com.
Submitted by Michael Tessier mt28@evansville.edu
Native plant sale benefits SW Indiana ecological communities
Extra plants from the native plant garden in the Koch Center for Engineering and Science will be sold at a local native plant sale held by the Southwest Indiana Native Plant and Wildlife Society (SWINPAWS). The plant sale will occur Saturday, October 14 from 8:00 a.m.-2:00 p.m. at the SWIMGA Display Garden, located at 3501 E. Lloyd Expressway, in Evansville. The UE community is invited to this native plant sale!
SWINPAWS promotes native plants as an essential part of Southwest Indiana's ecological communities. Unfortunately, habitat destruction and introduction of non-native plant species has led to the loss and degradation of wetlands, prairies, and forests, resulting in reduced numbers of native plant species. The plants offered in the sale will help support our native pollinators and herbivores by providing food, shelter and a place to raise their young. Native birds, insects and other wildlife depend on native plants to thrive.
Submitted by Cris Hochwender ch81@evansville.edu
Homecoming Week activities
Lots of activities are planned for Homecoming Week (October 11-14):
Friday, October 13
The Homecoming Pep Rally is at 8:00 p.m. on the East Terrace Lawn with the Cheer Team, Dance Team, and Soccer Team, free T-shirts, and announcement of the finalists for Mr. and Miss UE.
Saturday, October 14
The Homecoming Tailgate is at 2:00-5:00 p.m. in H Lot with organization booths, live music, food trucks, raffle prizes, and more! The women's soccer game is at 2:30 p.m. and the men's soccer game at 5:00 p.m. The crowning of Mr. and Miss UE will take place during halftime of the men's game. There will be a fireworks show after the men's soccer game
Submitted by Megan King mk225@evansville.edu
"'Chili' Out with Phi Mu" - continuous open bidding event
Interested in joining a sorority? Phi Mu will be hosting an informal recruitment event in the Phi Mu suite tonight from 7:00-8:30 p.m. The theme is "'Chili' Out with Phi Mu" - feel free to come and eat chili, play games, and just hang out in a casual setting! This is a great time for you to meet our sisters, have some fun, and see what our Phi Mu sisterhood is all about.
If you have any questions, or if you are unable to make it to the event but are still interested in the informal recruitment process, please contact Katelyn Hedinger at kh327@evansville.edu or Olivia Shoup at os29@evansville.edu.
Submitted by Olivia Shoup os29@evansville.edu
Blood Drive Tuesday, Oct. 17 - volunteer or donate
The Newman Club is hosting a blood drive with the Red Cross on Tuesday, October 17 in Eykamp Hall, Ridgway University Center from noon-5:00 p.m.
To donate, email ph89@evansville.edu.
Sign up to be a volunteer here: http://signup.com/go/KBcmmAJ.
Volunteers will be needed to help recruit donors at tables in Ridgway University Center on Wednesday, October 11, Thursday, October 12, and Friday, October 13 for one hour over lunch and dinner hours
On the day of the blood drive, volunteers will help check in donors and pass out refreshments after donation in one hour shifts.
Submitted by Gabrielle VanBuskirk gv19@evansville.edu
Federal loan repayment counseling session for graduating or transferring students
Students who have received federal direct (sub/unsub) Loans and plan to graduate in the fall (or transfer after the fall semester) are required to attend a loan repayment counseling session. The Office of Financial Aid will hold the first session of the semester TODAY - Thursday, October 26 - at 2:00 p.m. in Eykamp Hall, Room 253, Ridgway University Center. The last session will be held on December 7 at 2:00 pm.
Submitted by Amy Sowders as560@evansville.edu
Blood drive on Oct. 17 - volunteers and donors needed
The Newman Club will host a blood drive with the Red Cross on Tuesday, October 17 in Eykamp Hall, Ridgway University Center, from noon-5:00 pm.
Volunteers will be needed to help recruit donors at tables in Ridgway University Center on Wednesday, October 11; Thursday, October 12; and Friday, October 13 for one hour during the lunch and dinner hours. On the day of the blood drive, volunteers will help check in donors and pass out refreshments after donation in one hour shifts.
To sign up to be a volunteer, go to http://signup.com/go/KBcmmAJ.
To donate, visit the recruitment tables in Ridgway University Center on October 10, 11, and 12 or email ph89@evansville.edu.
Submitted by Paige Hignite ph89@evansville.edu
Long struggle for racial equality in Indiana topic of Fiddick Lecture
James H. Madison, Thomas and Kathryn Miller Professor Emeritus of History at Indiana University, Bloomington, will be the speaker for this year's University of Evansville Thomas C. Fiddick Memorial Lecture. The event is planned for Friday, November 3. at 7:00 p.m. in Room 170 (Smythe Lecture Hall) in the Schroeder School of Business Building. This is the 16th year for the lecture, which is free and open to the public.
Madison will be delivering an illustrated lecture on "Hoosiers and the Long Struggle for Racial Equality."
For over two centuries the people of Indiana have struggled with challenges of race. There were times when African American Hoosiers could not vote, when the danger of lynching was real, when the Ku Klux Klan seemed right and necessary, when segregationists created schools, restaurants, and basketball tournaments for whites only. Beginning in the1950s, Indiana reformers began a push toward equality that we know as the great civil rights movement. Madison's lecture will focus on several flash points of challenge and change to spark thinking about race and about where we have been, where we are, and where we want to go as citizens in a changing world.

Madison is without doubt one of the most distinguished scholars to work in the field of Indiana history. An award winning teacher for over four decades at IU, he is the author of several books, including Eli Lilly: A Life; A Lynching in the Heartland: Race and Memory in America; and Slinging Doughnuts for the Boys: An American Woman in World War II. He has taught as a Fulbright professor in Japan and England and has served on the boards of Indiana Humanities and the Indiana Historical Society, as well as being a member of the Indiana Bicentennial Commission. Madison's most recent book is the highly acclaimed bicentennial history, Hoosiers: A New History of Indiana; it is the basis for an Emmy-awarded PBS documentary on Indiana's history.
"Professor Jim Madison is an extremely eminent scholar of Indiana History and we are absolutely thrilled to bring him to the University of Evansville to deliver the Fiddick Lecture and interact with students in class," said James MacLeod, UE professor of history and director of the Fiddick Memorial Lecture Series.
"As recent events have catapulted race relations back into the center of public discourse," MacLeod added, "this is a perfect time to educate ourselves about the history of racial equality in our home state. There can be few better-qualified people to tell this story than Professor Madison. It is especially appropriate given Tom Fiddick's lifelong passion for many of the key issues discussed by Jim Madison, especially Civil Rights."
Thomas C. Fiddick, for whom the Fiddick Memorial Lecture is named, served as professor of history at the University of Evansville from 1963 to 2002. In his 39 years at the University, he was a dedicated teacher, a productive scholar, and a tireless fighter in the cause of justice. His untimely death on the day of his retirement in 2002 stunned the UE community, especially his many former students. It was from the former students' efforts in particular, with the support of Fiddick's friends and the University, that the annual Thomas C. Fiddick Memorial Lecture was established.
"The Fiddick Lecture is one of the best events of the year, as we get to celebrate the career of a truly outstanding faculty member here at UE," MacLeod said. "Tom Fiddick was a brilliant scholar and an incredible teacher who made a life-transforming impact on generations of students."
For more information, please contact the UE Department of History at 812-488-2963.
Homecoming 2017 Reunion Weekend set for Oct. 13-15
The University of Evansville Homecoming 2017 Reunion Weekend is October 13-15. Special events are planned for parents and alumni, many of which will be open to the public.
Dr. Guy Banta Distinguished Lecture Series – Speaker Zach Cheviron '00, Environmental and Wildlife Biology
Friday, October 13, 3:00 p.m. Vectren Lecture Hall, Room 100, Koch Center for Engineering and Science.
Reunion Celebrations
Anniversaries to be celebrated at homecoming include the 50th anniversary of the Class of 1967, 65th anniversary of Phi Mu sorority, 60th anniversary of Sigma Alpha Epsilon fraternity, and the 60th anniversary of the Tau Kappa Epsilon fraternity.
Homecoming Tailgate
Saturday, October 14, 2:00-5:00 p.m., H-Lot, South Frederick Street
Food, games, live music, and fun. Open to public.
The Ace Race
Saturday, October 14, 9:00 a.m., UE campus. Open to public.
This 5K run benefits Ace CARE, UE's pro bono physical therapy clinic run by doctor of physical therapy and physical therapy assistant students for the uninsured, underinsured, and homeless. Participation fee for the public is $25 before October 1 or $30 after October 1. Those registering before October 1 will receive a long sleeve T-shirt. To register, go to www.uealumnionline.com/acerace2017.
UE Women's Soccer versus Drake
Saturday, October 14, 2:00 p.m., Arad McCutchan Stadium. Open to public.
UE Men's Soccer versus Loyola (followed by fireworks display)
Saturday, October 14, 5:00 p.m., Arad McCutchan Stadium. Open to public.
For the full schedule of events or more information, visit www.evansville.edu/alumni or contact alumni@evansville.edu or 812-488-2586.
UE Changemakers – Collegiate Changemaker Challenge
Collegiate Changemaker Challenge is an annual event dedicated to launching the next wave of social entrepreneurs and innovators. UE student teams compete to solve the world's challenges with innovative ideas for sustainable initiatives, products, programs, non-profits or start-ups. Examples include the reduction of food waste and the creation of sustainable permanent-supportive housing to reduce homelessness. To learn more, go to www.evansville.edu/globalenterprise/cc.cfm.
Volleyball puts up a fight in 3-0 loss to #21 UNI
Facing a nationally-ranked UNI squad, the University of Evansville volleyball team put up a solid effort on Saturday at Meeks Family Fieldhouse, dropping a 3-0 decision.
Mildrelis Rodriguez led everyone with 12 kills and 47 attempts. She also had 8 digs for the Purple Aces (6-12, 0-6 MVC). Rachel Tam had six kills. Cassie Brooks notched 16 digs on the night while Allana McInnis checked in with 23 helpers.
Piper Thomas and Karlie Taylor led the Panthers (16-4, 6-0 MVC) offense with 11 kills apiece while Heather Hook posted six kills and a game-high 34 assists.
UE held its ground in the first set. After the Panthers scooted out to a 10-5 lead, the Aces fought back to make it an 11-8 game. From there, UNI extended the advantage for a 25-16 win.
UNI started game two on a 5-2 stretch before Mildrelis Rodriguez ended the rally with a kill to bring the Aces back within two. The Panthers overcame that and pulled away as the game continued, winning by a 25-13 final.
In the third set, UNI looked like it would pull away for an easy win, but Evansville had other ideas. The Panthers jumped out to a 10-3 lead before Rodriguez helped UE make its way back. A 5-0 run set the Aces forward before they tied it up at 11-11.
After the Panthers scored four in a row to jump back up by a 15-11 score, UE once again reeled off four straight to knot the score. Despite the momentum gained by the Aces, UNI was able to hang on as they pulled back ahead for a 25-19 win to clinch the match in three sets.
Today the Aces wrap up the home stand with another 7:00 p.m. tilt against Bradley at Meeks Family Fieldhouse.
Women's soccer downed by Illinois State
The University of Evansville women's soccer team dropped a road conference match with Illinois State, 3-0, in Normal, Illinois, on Saturday night.
For the Aces, senior midfielder Montana Portenier led the way with three shots in the match. Sarah Lafayette powered the Redbirds with a pair of goals while Kelli Zickert scored a goal and recorded an assist.
Illinois State opened the match with an early goal in the eighth minute as Lafayette scored from the top of the box off an assist by Zickert.

Despite facing 19 Redbird shots in the opening half, Evansville preserved the one-goal deficit heading into the break as freshman goalkeeper Michaela Till made three saves in the first 45 minutes.
The Redbirds pushed their lead to 2-0 with a goal in the 66th minute as Zickert scored off a Redbird corner. Five minutes later, Illinois State added a third goal as Lafayette scored her second of the match, assisted by Brittany Paganucci, as the Redbirds grabbed the match win, 3-0.
The Aces return to Arad McCutchan Stadium for homecoming on Saturday, October 14 at 2:30 p.m. when Evansville hosts Drake. Saturday's homecoming festivities will begin at 2:00 p.m. with food trucks and live music until 5:00 p.m. The homecoming doubleheader will also feature postgame fireworks following the Aces men's soccer contest with Loyola.
Aces fall to Valpo
Despite a flurry of chances in the second half, the University of Evansville men's soccer team was unable to overcome a pair of first half goals by Valparaiso in a 2-1 loss in MVC action on Saturday night in Valparasio, Indiana.
Senior midfielder Ian McGrath scored the lone goal for the Aces (5-5-1, 0-2-1 MVC) and tallied a team-best four shots in the loss. Akeem Bradford and Rafael Mentzingen led the way ffor Valpo as each scored for the Crusaders (6-5-1, 3-2-0 MVC).
The Crusaders got on the board first in the 16th minute as Akeem Bradford scored an unassisted goal from 20 yards out after disrupting an Aces' clear attempt.

In the 38th minute, Valpo added a second goal as Jordan James crossed the ball through the box and Rafael Mentzingen tapped it home from 10 yards out.
Evansville wasted no time cutting the Crusaders' lead in half as McGrath headed in a cross from junior midfielder Zac Blaydes in the 48th minute that pushed the Aces within a goal at 2-1.
The Aces owned the second-half, earning an 8-4 advantage in shots, but UE was unable to find the equalizer late.
In the match, Evansville out-shot the Crusaders, 10-9, while each team earned four corner kicks.
Evansville returns home for a non-conference matchup with Belmont on Tuesday at 7:00 p.m. at Arad McCutchan Stadium.
UE Bookstore fall break hours
The UE Bookstore hours during fall break are:
Saturday and Sunday, October 7 and 8 -CLOSED
Monday and Tuesday, October 9 and 10 – 8:00 A.m. to 5:00 p.m.
We resume regular hours on October 11.
Submitted by Doug Gustwiller dg57@evansville.edu
Winter Intersession courses
The University of Evansville offers Winter Intersession courses between the fall and spring semester from December 15, 2017 to January 5, 2018. Registration begins October 30. Students may register for one Winter Intersession course.
For more information visit: www.evansville.edu/registrar
These accelerated courses offer students the opportunity to:
Take a course on-line to earn credits toward graduation
Lighten your spring course schedule
Complete missing requirements
Class offerings:
ART 105: Introduction to the Visual Arts (Professor Larmann)
COMM 380: Intercultural Communication (Professor Thomlison)
ES 103: Fundamentals of Environmental Science (Professor Thananatthanachon)
EXSS 320: Nutrition for Performance and Health (Professor Rodd)
FIN 280: Introduction to Personal Finance (Professor Alhenawa)
PH 190 Introduction to Public Health (Professor Patel-Dovlatabadi)
PSCI 100: World Politics (Professor Kim)
PSYC 416: Human Sexuality (Professor Becker)
PSYC 121: Introduction to Psychology (Professor Hennon-Peters)
PSYC 229: Social Psychology (Professor Stevenson)
SOC 105: Introduction to Sociology (Professor Plikuhn)
Submitted by Paula Heldt ph28@evansville.edu
Library hours during fall break
Friday, October 6: 7:45 a.m.-5:00 p.m.
Saturday, October 7: Closed
Sunday, October 8: Closed
Monday, October 9: 8:00 a.m.-5:00 p.m.
Tuesday, October 10: 8:00 a.m.-12:00 a.m. (After hours resume)
Submitted by Meg Atwater-Singer ma35@evansville.edu
Do you want to volunteer at International Bazaar?
Are you interested in helping out with the biggest event on campus? Do you need to get some volunteer hours before you graduate? Well, the 31st Annual International Bazaar, which is coming up on November 17, is the perfect opportunity to do that!
This event is a fun way to learn about different cultures and raise money for a good cause. This year's proceeds will go to the International Rescue Committee, an organization that offers emergency aid and long-term assistance to refugees affected by war, persecution, or natural disaster.
If you want to be a part of this amazing experience, make sure to sign up on the spreadsheet at the link below by October 16: https://docs.google.com/spreadsheets/d/1yghTb5ZMrw7H9eSu3FVZC5IR4IzHLP74C_8Svm3jkLU/edit?usp=sharing
During the week of October 23, everyone that is listed as a volunteer will receive an email with a link to sign up for specific shifts and duties. Things you could do include helping to decorate booths, serving food, greeting people, and selling tickets! We will also have a MANDATORY meeting with all the volunteers on November 16 at 8:00 p.m. in Room 170 in the Schroeder School of Business Building to confirm assignments and give more detailed instructions.
We are so excited to work with you!
If you have any questions or concerns, feel free to email Emile Moura (em238@evansville.edu) or Ebonique Ellis (ee86@evansville.edu)!
Submitted by Emile Moura Coelho da Silva em238@evansville.edu
UExplore engineering program
The College of Engineering and Computer Science is offering a UExplore engineering program for high school students. The program is designed to give participants a better understanding of the fields of civil, mechanical, electrical, and computer engineering and computer science through activities, hands-on projects, and tours of local industry.
The sessions in the program are October 16, November 6, November 27, January 22, February 19, March 12, April 2, and April 23. All sessions will be from 6:00-7:00 p.m. in Room 100 in the Koch Center for Engineering and Science on UE's campus.
James Allen, UE associate professor of mechanical and civil engineering, is the advisor for the program. A registered professional engineer in the states of Indiana and Ohio, Allen has extensive work experience in industry. Allen will be assisted with the program by UE engineering students.
The registration fee for the program is $50. Register online at www.evansville.edu/uexploreengineering or contact Kimberly Higgins for more information at 812-488-2661 or kh209@evansville.edu.
Kiesel's research published in international journal
Kyle Kiesel, professor and chair of physical therapy, has been published in the International Journal of Sports Physical Therapy. His article is titled "Development of a Screening protocol to Identify Individuals with Dysfunctional Breathing." This was the first study to attempt to apply simply clinical measurements to screen for those with breathing problems. His co-authors include Robert Butler, PT, PhD, and UE DPT alumni Tonya Rhodes, Jacob Mueller, Alyssa Waninger, who were students at the time of data collection. This work was supported by the UE Ridgway Fund.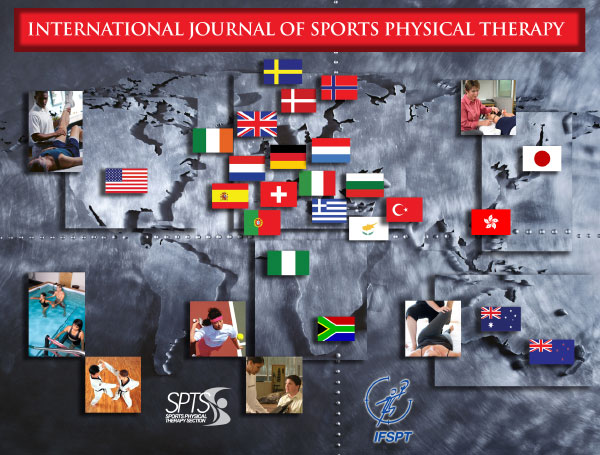 Aces continue stellar MVC Championship
Three University of Evansville women's tennis players will represent their singles flights in the finals as the Purple Aces women's tennis team had another great day at the Missouri Valley Conference Individual Championship.
Andrea Pascual-Larrinaga, Nicoli Pereira and Theodora Soldatou each made the singles finals while Diana Tkachenko and Daria Pentsova will be in the finals at second-flight doubles.
Pascual-Larrinaga advanced in the fourth flight as she beat Stony Brook's Elizabeth Pam, 6-0, 6-3. She faces Illinois State's Ivon Mihaleva today. In flight 5, Pereira defeated Bradley's Victoria Gonzalez, 6-4, 6-1 and will take on Drake's Elizaveta Petushkova in the finals.
Soldatou got past Stony Brook's Nolwenn Cardoso in the semifinals, 1-6, 6-3 (6-2) and takes on Megan Webb of the Bulldogs on Monday in flight six.
Flight one singles saw Tkachenko fall to Elizabeth Tsvetkov of Stony Brook, 6-2, 6-4. She is slated to face MSU's Alye Darter in Monday's third-place contest. In the second flight, Chieko Yamada clinched fifth place, topping Missouri State's Anelisse Torrico, 6-1, 6-1.
At #3 singles, Daria Pentsova also earned a 5th place finish as she got past Bradley's Alexa Brandt, 6-1, 2-6 (10-7). Marie Kapelevich was defeated in flight seven by SB's Amanda Foo and will play for third on Monday. Also in flight seven, Leah Helpingstine fell to Valparaiso's Halle Roach.
In doubles, Pentsova and Tkachenko hung on for a hard-fought win over Stony Brook, 8-7 (7-5). They face Drake in today's finals in the second flight. Top doubles saw Soldatou and Yamada fall to Bradley by an 8-5 final and they will face Drake on Monday for third place.
Pascual-Larrinaga and Pereira beat MSU, 8-4, and take on UNI for fifth place in the final day at flight three.
Contribute to AceNotes
To have content considered for inclusion in AceNotes, please submit a Marketing Request Form. Deadline for submission to AceNotes is 10:00 a.m. on the requested date of publication. Only articles concerning UE related/sponsored activities will be accepted. Articles submitted to AceNotes may be edited for length and clarity. Submitter contact information is at the end of each article.