| | |
| --- | --- |
| AceNotes Today | Monday, August 21, 2017 |
UE Community invited to dedication and picnic today
You're invited to join the UE community for the dedication of Jones Hall (formerly North Hall) and campus picnic today, Wednesday, August 23. The dedication will begin at 4:30 p.m. on the lawn of Jones Hall, with the picnic immediately following on the lawn outside of Hughes Hall (on the corner of Weinbach and Walnut). Food, music, and bounce houses will be provided! Rain location for the dedication will be the Bower-Surheinrich Library, and rain location for the picnic will be Ridgway University Center. All students must show student ID to eat.
TODAY: Bring Your Solar Eclipse Viewing Glasses* and Experience the Eclipse on East Terrace Lawn
UE students, faculty, staff, and administrators,

You're invited to bring your solar eclipse viewing glasses* and gather on the East Terrace Lawn at 1:10 p.m. TODAY to view the partial solar eclipse that will pass over Evansville. Get a FREE Solar Pop while supplies last.

Gathering to View Solar Eclipse
Today, Monday, August 21
1:10 p.m.
East Terrace Lawn
University of Evansville Campus
DON'T FORGET TO BRING YOUR SOLAR ECLIPSE VIEWING GLASSES!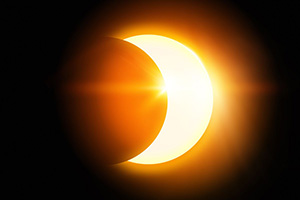 An important note from Space.com:
"During totality, when the sun's disk is completely covered by the moon, it is safe to view the eclipse with the naked eye. But sky watchers should NEVER look at a partial solar eclipse without proper eye protection. Looking directly at the sun, even when it is partially covered by the moon, can cause serious eye damage or blindness. See our complete guide to find out how to view the eclipse safely."

Evansville will not see totality from this location, however, we are close to the direct path and should experience 75-80 percent coverage when the moon passes in front of the sun between 1:20 and 1: 30 p.m. Therefore, it is extremely important that you use appropriate protective eyewear. If you do not already have glasses specially designed for viewing the eclipse, please find a pair to bring with you to this gathering.
* Per the American Astronomical Society Solar (AAS), eclipse viewing glasses are designed exclusively for looking directly at the everyday sun. These glasses reduce sunlight to safe levels so that you don't injure your eyes…and they meet the ISO 12312-2 (sometimes written as ISO 12312-2:2015) international safety standard. Note that special-purpose solar filters are many thousands of times darker than ordinary sunglasses! However, not all marketed solar eclipse viewing glasses are ISO certified as unscrupulous vendors will market glasses as ISO certified when they are not. Thus, refer to AAS's list for approved vendors https://eclipse.aas.org/resources/solar-filters.
UE Bookstore Move In Sale
The UE Bookstore will be offering 15 percent OFF the regular price of all clothing and gifts items August 18-22. Items already on sale are not included. Stop in and get your gear!
Submitted by Doug Gustwiller dg57@evansville.edu
Fireside Chat in Grabill Lounge
Join the religious life community for weekly Fireside Chats beginning today - Wednesday, August 23 - at 7:30 p.m., in Grabill Lounge (basement of Neu Chapel).This will be a time of reflection and conversation as we consider "Life's Maze, God's Mission, and Me: What is God Calling Me to Do?" Snacks will be provided! All are welcome to attend! For more information, please contact Keith Turner at kt160@evansville.edu.
Submitted by Keith Turner kt160@evansville.edu
Student RC beverage sampling
The Royal Crown (RC) Beverage Company is sponsoring a student beverage promotional sampling on campus. The event is today from 11:30 a.m.-1:00 p.m., inside Ridgway University Center, outside of the secure dining area. This is an opportunity to sample RC beverages and receive free products. Students - be sure to try a sample today!
Submitted by Kim Winsett kw83@evansville.edu
Discounted parking permits for UE license plate holders
Students, faculty, administrators, and staff who purchase the State of Indiana UE specialty license plate will receive a $25 discount off the UE parking permit fee for 2017-18.
If the vehicle registration is good through 2018, you pay $25 for a permit. Bring the vehicle registration form with you to the Office of Safety and Security. If the vehicle registration expires later in 2017, you pay $50. Once it is renewed, bring the vehicle registration form to Safety and Security for a credit of $25.
Permits are on sale in the Office of Safety and Security, Monday through Friday, 8:00 a.m.-4:00 p.m.
Vehicle registration and specialty plate purchase are handled through the state. Visit the BMV or purchase or renew a UE plate online at the BMV website.
If you have any questions, contact alumni@evansville.edu.
Choir auditions this week
Choir placement auditions will be held on Monday, August 21; Tuesday, August 22; and Wednesday August 23. Come to Fine Arts Room 104B to sign up for a time. Auditions take about 10 minutes and you do not need to prepare any music in advance. UE has three choirs open to all students with a love of choral singing.
Contact director of choral activities Dennis Malfatti for more information at dm155@evansville.edu.
Submitted by Dennis Malfatti dm155@evansville.edu
Fitness Center new hours and fitness class schedule
The Fitness Center will start new hours of operation on Wednesday, August 23:
Monday through Friday, 6:30 a.m.-10:00 p.m.
Saturday, 11:30 a.m.-5:30 p.m.
Sunday, 11:30 a.m.-9:00 p.m.
Fall fitness classes start Tuesday, September 5. These are FREE for all enrolled students, faculty, and staff. All fitness levels are welcome!
Planned classes include:
Body Blast (Activities Room) – This is a total body workout in a short amount of time, using bodyweight and dumbbells.
Bootcamp (Activities Room) - This is a combination of strength, cardio, muscle endurance, flexibility, core, and functional movement patterns. You get everything you need in one class.
Line Dancing (Activities Room) - Learn some of the latest line dances for your next party or special event. We're line dancing to the "Wobble", "Blurred Lines," "Uptown Funk," and of course we can't leave out my favorite country line dance, "Good Time."
Pickleball League (Court 2) - A fun sport that combines many elements of tennis, badminton, and ping-pong. All levels welcome! Please sign up at the Fitness Center front desk
Yoga (Court 1) – This will help transform both your mind and body, ultimately helping you find an inner calmness/peace, enhance your balance and stability, and leave you feeling stronger and more centered.
Zumba (Court 1) - This fun and easy to follow cardio dance class combines high-energy and motivating Latin music with unique moves and combinations.
The fall fitness class schedule is:
Body Blast – Tuesday and Thursday from noon-1:00 p.m.
Bootcamp – Tuesday and Thursday from 5:00-6:00 p.m.
Line Dancing – Monday from 5:00-6:00 p.m.
Open swim - Monday-Friday from 11:00 a.m.-1:00 p.m. and 7:00-9:00 p.m., and Saturday and Sunday from 3:00-5:00 p.m.
Pickleball – Monday, Wednesday, and Friday from noon-1:00 p.m.
Rockin' Body DVD with Shaun T. - Mondays-Fridays from 7:00-8:00 a.m.
Yoga – Monday from 5:30-6:30 p.m. and Wednesday from noon-1:00 p.m. and 5:30-6:30 p.m.
Zumba – Tuesday and Thursday from 6:00-7:00 p.m.
Insanity and T25 are available for checkout
Great on-campus job!
The Office of Annual Giving is looking for student callers for the fall Phonathon campaign. This is a paid position with flexible hours, mostly evening. Hourly pay starts at $8.25. Freshmen are encouraged to apply! If you are interested, please e-mail Erika Johnson at ej51@evansville.edu.
Submitted by Erika Johnson ej51@evansville.edu
UE welcomes new faculty
The University community extends a warm welcome to these new 2017-18 faculty members.
Rachel Brown, visiting assistant professor of religion, earned a BA in religious studies from the University of Waterloo, Waterloo, Ontario, a MA in religious studies from McMaster University, Hamilton, Ontario, and a PhD in religion and culture from Wilfrid Laurier University-University of Waterloo Joint Program in Religious Diversity in North America, Waterloo, Ontario.
Katherine Chandler, visiting assistant professor of engineering, received a BS in nuclear engineering sciences from the University of Florida, Gainesville, and a MS and PhD in electrical and computer engineering from Cornell University.
Troy Coppus, instructor/athletic training, is a familiar face on the UE campus. Coppus earned a BS in athletic training from Ohio Northern University, Ada, Ohio, and a MS in sport studies from High Point University in High Point, North Carolina.
Edward Curran, assistant professor of Spanish, earned a BA in modern languages from Winthrop University in Rock Hill, South Carolina, and a MA in Spanish from the University of North Carolina, Charlotte. He earned a MA in romance studies from Cornell University where he is currently a PhD candidate in Romance Studies.
Janelle Evernham, clinical assistant professor/physician assistant science, received a BS in sports administration and a MA in wellness management from Ball State University. Evernham also received a MS in physician assistant from Trevecca Nazarene University in Nashville.
Lisa Marie Hale, visiting assistant professor of education, earned a BS from the University of Southern Indiana, and a MEd from Indiana State University where she is a PhD candidate.
Amanda Kerr, assistant professor of economics, comes to UE from Clemson University where she was an instructor in the economics department. Kerr received a BA in mathematics and a BS in economics from the University of Washington, Seattle, and a master's and PhD in economics from Clemson University.
Roslyn Lampkins, assistant professor of chemistry, earned a BS in chemistry from Western Kentucky University and a PhD in organic chemistry from the University of Florida, Gainesville.
Jordana Lockwich, assistant professor of physical therapy, comes to UE from UPMC Mercy Hospital-Institute for Rehab and Research. Lockwich earned a BA in English and a DPT from the University of Pittsburgh.
William McConnell, visiting assistant professor of public health, comes to UE from Indiana University where he earned a BS in biochemistry, a Master of Public Health, a JD, and a Doctor of Philosophy (ABD).
William McMillan, visiting associate professor of music and director of choral activities, earned a Bachelor of Music degree from Chapman University (Orange, California), a MA from University of Redlands (Redlands, California) and a DMS from the University of Northern Colorado (Greeley)
Kristen Strandberg, assistant professor of music, earned a Bachelor of Music degree from the University of Minnesota (Twin Cities) and a PhD in philosophy from Indiana University, Bloomington.
Darrin Weber, assistant professor of mathematics, comes to UE from the University of Tennessee where he earned a MS and PhD in mathematics. He also earned a MS in statistics while he was a graduate teaching assistant/associate.
Katelyn Whetstone, clinical assistant professor of physical therapy, earned a BS in exercise science and a DPT from the University of Evansville.
Karla Whitaker, instructor/director physical therapist assistant program, received a BS in physical therapy from UE and is working toward a Master of Health Science at the University of Indianapolis Krannert School of Physical Therapy.
Sarah Beth Wilson, assistant professor of chemistry, received a BS in physics from St. Michael's College (Colchester, Vermont), a MS in chemistry from Brandeis University, a teaching certification from Indiana Wesleyan University, and a PhD in organic chemistry from Purdue University.
Hai-Sheng Wu, visiting assistant professor of physics, is a tenured professor of physics at the Department of Physics and Astronomy at Minnesota State University, Mankato, Minnesota, and is earning his PhD in solid state physics from Iowa State University, Ames, Iowa.
Katherine Zimmer, clinical assistant professor of statistics, received a BS in mathematics from the University of Evansville, and a MS in statistics from Florida State University in Tallahassee. She is Mike and Molly Zimmer's daughter.
UE Jazz Ensemble auditions
Jazz ensemble auditions for the UE Jazz Ensembles will take place on Wednesday, August 23, beginning at 7:00 p.m. The audition signup sheet will be posted on the door of professor of music Tim Zifer's office, located in Room 144, Krannert Hall of Fine Arts.
You can see audition excerpts on the UE Department of Music's ensemble web page.
If you have any questions you may e-mail Tim Zifer, associate professor of music, at tz3@evansville.edu. Come swing with us!
Faculty and staff photo exhibit - submissions wanted
All active and retired UE faculty and staff are invited to submit work for a photography exhibition that will be on display from September 15-October 15 in the Krannert Gallery.
Please bring the work to Hanns Pieper, emeritus professor of sociology and gerontology, in the Department of Law, Politics, and Society located in Room 60 in the Schroeder School of Business Building. Work will be accepted from August 14-25.
Photographs should be matted, framed, and suitable for hanging in the Krannert Gallery. Items will be returned in the form that they were submitted.
If you have further questions, please e-mail Pieper at dp5@evansville.edu.
Submitted by Carol McCraney cm177@evansville.edu
Community outreach through Native Plant Garden in Koch Center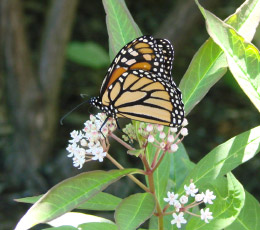 Extra plants from native plant garden in Koch Center of Engineering and Science will be sold at a local Native Plant Sale held by Southwest Indiana Native Plant and Wildlife Society (SWINPAWS).
The plant sale is Saturday, October 14, from 8:00 a.m.-2:00 p.m. at SWIMGA Display Garden, located at 3501 E. Lloyd Expressway in Evansville.
Members of SWINPAWS recently collected plants to help establish them in pots before the sale.
SWINPAWS promotes native plants as an essential part of Southwest Indiana's ecological communities. Unfortunately, habitat destruction and introduction of non-native plant species has led to the loss and degradation of wetlands, prairies, and forests, resulting in reduced numbers of native plant species.
The plants offered in the sale will help support our native pollinators and herbivores by providing food, shelter, and a place to raise their young. Native birds, insects, and other wildlife depend on native plants to thrive.
Everyone is welcome to visit the Koch Center's native plant garden, which was established seven years ago with the support of President Kazee. This native plant garden represents one effort to restore native plants in Southwest Indiana, and it is encouraging to have SWINPAWS acting to promote the use of natives in Evansville's back yards. The native plant garden in the Koch Center courtyard contains over 100 plant species native to Southwest Indiana.
Contact Cris Hochwender (ch81@evansville.edu) if you have any questions about the native plant garden or restoration efforts at UE.
August Pcard cycle is ending!
The August Pcard Cycle which began on July 22 ends on August 21. As of August 23, cardholders may schedule and run the August cycle report. August transactions may be reconciled in SDG2 until August 28. On August 28, the general ledger Pcard file will be uploaded and cardholders will be locked out of (unable to make changes) posted transactions for the August cycle.
Submitted by Kim Winsett kw83@evansville.edu
Ntabana, McGrath lead Aces past IUPUI in exhibition
In its only tune-up before the regular season, the University of Evansville Men's Soccer team scored twice in the first 26 minutes and held on for a 2-1 victory over IUPUI on Sunday evening at Arad McCutchan Stadium.
The Aces opened the match aggressive, firing three shots before seven minutes had passed. UE found its breakthrough in the 15th minute as senior Arlick Ntabana received a pass from junior Caleb Williams and buried it in the back of the net to provide the Aces with a 1-0 lead.
"Arlick's a senior for us and he's grown into his role and he understands what that is," said Aces head coach Marshall Ray. "It was a great strike and he put it on frame and I couldn't be happier for him. He deserves it."
Less than 11 minutes later, UE found another goal as junior Zac Blaydes slid a sublime through ball to senior Ian McGrath, who timed his run well and found the back of the net to open up a 2-0 advantage for the Aces.
"It took us a while to start finding the midfielder's feet and trying to find those combinations in the middle, but when we did we started to open them up a little bit," said Ray. "It was a good run from deep from McGrath and Blaydes was able to play him a good ball through and he was cool on the finish."
The Aces put two more shots on goal in the second half, but could not find a third goal. In the final seconds of the contest, IUPUI pulled one back to get back within a goal with just 39 second remaining in the game, but the Jaguars could not scramble to find the equalizer in the final ticks.
McGrath led the way for the Aces with a goal on a match-high four shots, while Ntabana added a goal on a pair of shots. Senior goalkeeper Matthew Keller stood tall between the posts, making the start and playing the first 60 minutes of action, earning the victory.
UE out-shot the Jaguars, 16-5, with an 11-0 advantage in the first half. The Aces also earned seven more corner kicks than IUPUI.
"It was a good chance for us to get everybody out tonight and get on the field and play a little bit, which was beneficial for us," said Ray. "Great crowd tonight. It was great to have the freshman out and the community came out tonight. It's always easier to play when you have fans backing you."
The win is UE's seventh-straight victory in its exhibition opener with the Aces' last loss coming to Louisville on August 16, 2008.
The Aces open regular season action on Friday with a meeting with Anderson University at 7:30 p.m. at Arad McCutchan Stadium.
Late goal propels Aces past UT Martin
With the game heading towards overtime, the trio of Sara Osinski, Montana Portenier, and Nicki Baham linked up for a late goal that helped give the University of Evansville Women's Soccer team a 2-1 victory over UT Martin on Sunday night at Arad McCutchan Stadium.
Nearly the entire first half ticked by without many scoring chances for the Aces and Skyhawks, but senior Nicki Baham pounced late in the half when presented an opportunity. In the 43rd minute, Baham responded to a defensive miscue by UT Martin, stealing the ball and fighting through contact before finishing past the keeper to give the Aces a 1-0 lead.
The Skyhawks responded just ten minutes into the second half with a goal of their own in the 56th minute that tied the contest at a goal each as Katelyn Colvin whipped in a cross that Aces freshman goalkeeper Michaela Till deflected. The ball ended up at the feet of the Skyhawks' Nicole Collins who slipped it into the back of the net.
As the clocked ticked under three minutes left in regulation, the game seemed destined for overtime. UE mounted one last effort as Baham settled the ball just beyond the top of the box and slid it to the left of the box for a sprinting Portenier. The senior dribbled and spotted Osinski making a run through the box and crossed the ball to the junior who rebounded a deflection by the keeper and clipped it into the back of the net to push the Aces back ahead, 2-1.
"That's probably the first time in a couple years that we have had three people running in the goal at the same time and there for the put back," said head coach Krista McKendree. "We don't get a lot of put back goals and that is what we have really been trying to focus on is continue your run and try to get some scrap goals."
UT Martin earned a pair of corner kicks in the final minute, but was unable to send the match to overtime.
Portenier fired a team-best two shots, adding an assist on the game-winning goal. Baham and Osinski each took just one shot, both goals, while Baham added an assist.
In goal, Till earned her first collegiate victory, making three saves and allowing one goal in the victory.
UT Martin out-shot the Aces, 13-6, but held just a single shot advantage over UE on shots on goal.
"We've been talking a lot about just making sure they're willing to grind it out," said McKendree. "For us, it's going to be about trying to use our bench and trying to make sure we're working as hard as we can for the time we are in there. The team bought into that tonight and I think they did what we've been asking them to do for the last week."
The Aces return to action on Friday when UE hosts IUPUI for a non-conference clash at 5:00 p.m. at Arad McCutchan Stadium.
Edwards and Gordon publish research article
Dale Edwards and Noah Gordon along with Anne Steele ('13) from the Department of Biology had an article published in the current volume of the Journal of Parasitology. The paper titled "A Comparison of Helminth Faunas of Cope's Gray (Hyla chrysoscelis) and Green (Hyla cinerea) Treefrogs in Areas of Recent Niche Overlap" underscores the role of parasites in the successful range expansion of green treefrogs into native habitats of closely related gray treefrogs.
Shelby presents paper
On Monday, August 14, Rob Shelby, assistant professor of sociology, convened a session on religious change at micro, meso, and macro level at the Annual Meetings of the Association for the Sociology of Religion in Montreal, Canada. Shelby also presented his paper, "The Spread of Modern Megachurches in the U.S. from 2005 to 2013."
Contribute to AceNotes
To have content considered for inclusion in AceNotes, please submit a Marketing Request Form. Deadline for submission to AceNotes is 10:00 a.m. on the requested date of publication. Only articles concerning UE related/sponsored activities will be accepted. Articles submitted to AceNotes may be edited for length and clarity. Submitter contact information is at the end of each article.