| | |
| --- | --- |
| AceNotes Today | Thursday, August 17, 2017 |
Academic Convocation for Incoming Class
The academic convocation for the incoming class of 2017 is scheduled for Tuesday, August 22 at 8:50 a.m. in the Meeks Family Fieldhouse in Carson Center.
Family, friends, and the entire campus community are invited to welcome the newest Aces to the UE family.
A live stream of the event will be available at https://www.evansville.edu/live/ beginning shortly before the start of the ceremony.
Prologue scheduled prior to Academic Convocation in Neu Chapel
Again this year, incoming students will gather in Neu Chapel on Tuesday morning, August 22, for Prologue, which will serve as an introduction to the University's Academic Convocation. In a brief 10-minute session, students will be offered an introduction to their first University ceremony.
Instead of simply wandering over to Carson Center as individuals, the Class of 2021 will be led by bagpipes, and escorted by UE's Orientation Leaders in their first campus processional, signaling the importance of community, integration, and transitions.
During Prologue, the entering class will rehearse both University hymns with Keith Turner, John Wesley Minister and Assistant Chaplain, in preparation for the Academic Convocation. Theater department chair and professor Eric Renschler will introduce students to the UE Honor Code and the meaning of pledging one's honor in an academic culture as they stand shoulder to shoulder with their peers and face their faculty. Prologue is the first opportunity for new students to learn more about the rich tradition of excellence at UE.
The campus community is invited to attend Prologue, (reserved seating in the Neu Chapel Gallery, upstairs in the loft), which will begin promptly at 8:15 a.m. The procession will commence at 8:25 a.m., leaving from Neu Chapel, passing by the May Studio, through Memorial Plaza, in front of Ridgway University Center and finally arriving at Carson Center. The campus community is also invited to stand near the processional route to wave, clap, and welcome new students as they process toward the beginning of their college career.
Bring your solar eclipse viewing glasses* and experience the eclipse on East Terrace Lawn
UE students, faculty, staff, and administrators,

You're invited to bring your solar eclipse viewing glasses* and gather on the East Terrace Lawn at 1:10 p.m. on Monday, August 21 to view the partial solar eclipse that will pass over Evansville. Get a FREE Solar Pop while supplies last!
Gathering to View Solar Eclipse
Monday, August 21
1:10 p.m.
East Terrace Lawn
University of Evansville Campus
DON'T FORGET TO BRING YOUR SOLAR ECLIPSE VIEWING GLASSES!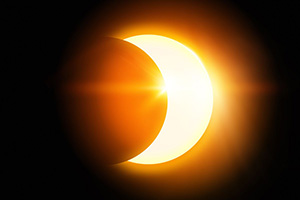 An important note from Space.com:
"During totality, when the sun's disk is completely covered by the moon, it is safe to view the eclipse with the naked eye. But sky watchers should NEVER look at a partial solar eclipse without proper eye protection. Looking directly at the sun, even when it is partially covered by the moon, can cause serious eye damage or blindness. See our complete guide to find out how to view the eclipse safely."

Evansville will not see totality from this location, however, we are close to the direct path and should experience 75-80 percent coverage when the moon passes in front of the sun between 1:20 and 1: 30 p.m. Therefore, it is extremely important that you use appropriate protective eyewear. If you do not already have glasses specially designed for viewing the eclipse, please find a pair to bring with you to this gathering.
* Per the American Astronomical Society Solar (AAS), eclipse viewing glasses are designed exclusively for looking directly at the everyday sun. These glasses reduce sunlight to safe levels so that you don't injure your eyes…and they meet the ISO 12312-2 (sometimes written as ISO 12312-2:2015) international safety standard. Note that special-purpose solar filters are many thousands of times darker than ordinary sunglasses! However, not all marketed solar eclipse viewing glasses are ISO certified as unscrupulous vendors will market glasses as ISO certified when they are not. Thus, refer to AAS's list for approved vendors https://eclipse.aas.org/resources/solar-filters.
Welcome Week Worship this Sunday, Neu Chapel, 11:00 a.m.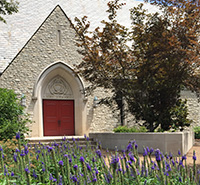 God may be calling you! Welcome Week University Worship kicks off the academic year in Neu Chapel this Sunday at 11:00 a.m. The campus community is invited to attend as we celebrate the beginning of a new year and welcome students to UE. Join us for a time of worship in the midst of Christian community as we try to make sense of "Syllabus shock, passing the class, and Charlottesville." All are welcome! As always, Donut Bank donut balls and coffee are available before and after the service.
Aces to support Go4theGoal against SEMO
The University of Evansville Women's Soccer team will be "Lacing Up 4 Pediatric Cancer" to support the Go4theGoal Foundation to help kids battling cancer in Friday's regular season opener against Southeast Missouri State University and throughout the 2017 season.
UE will don gold laces as part of the Lace Up 4 Pediatric Cancer campaign, showing support for the fight against pediatric cancer.
"Both our team and SEMO will be wearing gold laces on our shoes and that is to help support and raise awareness for pediatric cancer," said head coach Krista McKendree. "A portion of the proceeds from the shoelaces we purchase go to support children fighting pediatric cancer. One of the reasons we wanted to be a part of this is because the money stays locally and affects families and kids in the Tri-State who have been affected by cancer or are living with it. So for us that is the biggest reason for wanting to do it is to try and help give back to people in our community and try and raise awareness for that cause as well."
The Purple Aces will be accepting donations for the Go4theGoal Foundation during Friday's match and will continue to collect at each home match in 2017.
Lace Up 4 Pediatric Cancer began in the fall of 2011. Since then, professional, college and youth teams have participated in raising funds and awareness for the #1 disease killer of children. To date, over 350,000 athletes have "laced up" to show their commitment to the fight against pediatric cancer.
Go4theGoal works to improve the lives of children battling cancer by providing financial assistance, granting special wishes, developing unique hospital programs, and funding innovative research. Learn more about Go4theGoal and how you can help to make a difference by visiting Go4theGoal.org.
Fall health screenings
Fall wellness screenings will take place September 5, 6, and 7 from 7:00-11:00 a.m. in the Maikranz Gym in Carson Center. Earn HRA credits! Schedule your appointment on AceLink. Screenings require 8-12 hours of fasting. Water and black coffee can be consumed while fasting. Please contact ac375@evansville.edu if you have questions.
Submitted by Ashley Chipps ac375@evansville.edu
Aces Men's Soccer picked to finish high in MVC
The Missouri Valley Conference has released its pre-season poll for the upcoming men's soccer season Thursday, and big things are expected from the University of Evansville in 2017.

Evansville is picked to finish second in the MVC, earning one first place vote. UE is just behind Loyola, which is the pick to win the conference regular season title. They garnered five first place votes. Missouri State, which picked up the remaining first place nod, is picked to finish third in the league.

The Valley also released its annual pre-season all-conference team, with the Purple Aces placing three players on the squad in senior midfielder Ian McGrath (New Lenox, Illinois), junior forward Zac Blaydes (Midway, Kentucky) and sophomore defender Simon Waever (Holte, Denmark).

For McGrath, the honor comes one day after he was named to the prestigious Mac Hermann Trophy Watch List.

The Aces opened training camp Wednesday, with the exhibition opener against IUPUI scheduled for Sunday, August 20 at 5:00 p.m. at Arad McCutchan Stadium.
Peters-Margedant House to be featured on PBS television show
On Thursday, August 17, the Peters-Margedant House will be featured on the Bloomington PBS television show "Outside the Box: Hoosier Homes," as part of its Weekly Special series. The show will focus on the Peters-Margedant House along with three other historically significant buildings. It will air at 7:00 p.m. (CST) and 8:00 p.m. (EST), and the segment will be immediately available online at: weeklyspecial.org.
The Peters-Margedant House is open for tours on Wednesdays and Saturdays by appointment.
For more information, contact Heidi Strobel, curator of the Peters-Margedant House, at hs40@evansville.edu or PMHouse@evansville.edu.
Submitted by Heidi Strobel hs40@evansville.edu
DEADLINE: United Way Day of Caring Sign Up
This year's United Way Day of Caring is September 8. The deadline to register to participate in the event is Friday, August 18. Register today!
The UE Day of Caring crew will be going to Seton Harvest and the Henderson Humane Society. At Seton Harvest, volunteers will harvest, weed, and plant. At the Henderson Humane Society, our volunteers will help with socializing and walking animals as well as general landscaping.
The Day of Caring will begin with a kick-off breakfast at 7:00 a.m. followed by an inspirational program to engage volunteers. You don't want to miss out on this great day in the community!
You do not need to use vacation time to participate, but you will need to get permission from your supervisor before you register.
To register:
• Download the registration form.
• Print and complete the form.
• Give completed form to Brian Conner, Student Life, Ridgway University Center (or scan and e-mail to bc32@evansville.edu).
If you have any questions, please contact Brian Conner at bc32@evansville.edu.
SDG2 Pcard news
MasterCard has announced Pcard report processing changes in SDG2 (Smart Data Generation 2). These changes are scheduled to be released on Sunday, August 20. They will impact the process of running future reports beginning with the UE August cycle reports. The report changes are expected to be positive and consolidate the steps involved with running monthly cycle reports. As information is released, it will be shared immediately via PcardNews (e-mail) to cardholders and will be available on the AceLink Pcard website. Stay tuned.
Submitted by Kim Winsett kw83@evansville.edu
QUILL - your new interlibrary loan portal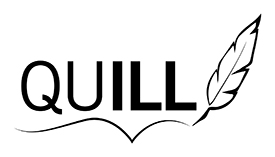 The Libraries are pleased to introduce QUILL, a portal where interlibrary loan (ILL) requests can be created, tracked, and accessed. The new service shows all of your requests on a single page, links to articles, and details about the status of your requests and item due dates. You can submit new requests from this interface using fill-in-the-blank forms. You will also choose how you want to receive notifications: email, text or both. Please do not opt out of receiving notifications!
Due to a library system migration, the Find It @ UE button will not pre-populate ILL forms with citation information from any database. It does send users to QUILL where you can select the appropriate form and copy/paste the citation. Updates to QUILL and other library systems later this month should restore this functionality.
I hope that these changes will improve your ILL experience. If you have any questions, please contact Meg Atwater-Singer at ma35@evansville.edu or 488-2487.
Submitted by Meg Atwater-Singer ma35@evansville.edu
UE welcomes new faculty
The University community extends a warm welcome to these new 2017-18 faculty members.
Rachel Brown, visiting assistant professor of religion, earned a BA in religious studies from the University of Waterloo, Waterloo, Ontario, a MA in religious studies from McMaster University, Hamilton, Ontario, and a PhD in religion and culture from Wilfrid Laurier University-University of Waterloo Joint Program in Religious Diversity in North America, Waterloo, Ontario.
Katherine Chandler, visiting assistant professor of engineering, received a BS in nuclear engineering sciences from the University of Florida, Gainesville, and a MS and PhD in electrical and computer engineering from Cornell University.
Troy Coppus, instructor/athletic training, is a familiar face on the UE campus. Coppus earned a BS in athletic training from Ohio Northern University, Ada, Ohio, and a MS in sport studies from High Point University in High Point, North Carolina.
Edward Curran, assistant professor of Spanish, earned a BA in modern languages from Winthrop University in Rock Hill, South Carolina, and a MA in Spanish from the University of North Carolina, Charlotte. He earned a MA in romance studies from Cornell University where he is currently a PhD candidate in Romance Studies.
Janelle Evernham, clinical assistant professor/physician assistant science, received a BS in sports administration and a MA in wellness management from Ball State University. Evernham also received a MS in physician assistant from Trevecca Nazarene University in Nashville.
Lisa Marie Hale, visiting assistant professor of education, earned a BS from the University of Southern Indiana, and a MEd from Indiana State University where she is a PhD candidate.
Amanda Kerr, assistant professor of economics, comes to UE from Clemson University where she was an instructor in the economics department. Kerr received a BA in mathematics and a BS in economics from the University of Washington, Seattle, and a master's and PhD in economics from Clemson University.
Roslyn Lampkins, assistant professor of chemistry, earned a BS in chemistry from Western Kentucky University and a PhD in organic chemistry from the University of Florida, Gainesville.
Jordana Lockwich, assistant professor of physical therapy, comes to UE from UPMC Mercy Hospital-Institute for Rehab and Research. Lockwich earned a BA in English and a DPT from the University of Pittsburgh.
William McConnell, visiting assistant professor of public health, comes to UE from Indiana University where he earned a BS in biochemistry, a Master of Public Health, a JD, and a Doctor of Philosophy (ABD).
William McMillan, visiting associate professor of music and director of choral activities, earned a Bachelor of Music degree from Chapman University (Orange, California), a MA from University of Redlands (Redlands, California) and a DMS from the University of Northern Colorado (Greeley)
Kristen Strandberg, assistant professor of music, earned a Bachelor of Music degree from the University of Minnesota (Twin Cities) and a PhD in philosophy from Indiana University, Bloomington.
Darrin Weber, assistant professor of mathematics, comes to UE from the University of Tennessee where he earned a MS and PhD in mathematics. He also earned a MS in statistics while he was a graduate teaching assistant/associate.
Katelyn Whetstone, clinical assistant professor of physical therapy, earned a BS in exercise science and a DPT from the University of Evansville.
Karla Whitaker, instructor/director physical therapist assistant program, received a BS in physical therapy from UE and is working toward a Master of Health Science at the University of Indianapolis Krannert School of Physical Therapy.
Sarah Beth Wilson, assistant professor of chemistry, received a BS in physics from St. Michael's College (Colchester, Vermont), a MS in chemistry from Brandeis University, a teaching certification from Indiana Wesleyan University, and a PhD in organic chemistry from Purdue University.
Hai-Sheng Wu, visiting assistant professor of physics, is a tenured professor of physics at the Department of Physics and Astronomy at Minnesota State University, Mankato, Minnesota, and is earning his PhD in solid state physics from Iowa State University, Ames, Iowa.
Katherine Zimmer, clinical assistant professor of statistics, received a BS in mathematics from the University of Evansville, and a MS in statistics from Florida State University in Tallahassee. She is Mike and Molly Zimmer's daughter.
Faculty and staff photo exhibit - submissions wanted
All active and retired UE faculty and staff are invited to submit work for a photography exhibition that will be on display from September 15-October 15 in the Krannert Gallery.
Please bring the work to Hanns Pieper, emeritus professor of sociology and gerontology, in the Department of Law, Politics, and Society located in Room 60 in the Schroeder School of Business Building. Work will be accepted from August 14-25.
Photographs should be matted, framed, and suitable for hanging in the Krannert Gallery. Items will be returned in the form that they were submitted.
If you have further questions, please e-mail Pieper at dp5@evansville.edu.
Submitted by Carol McCraney cm177@evansville.edu
Community outreach through Native Plant Garden in Koch Center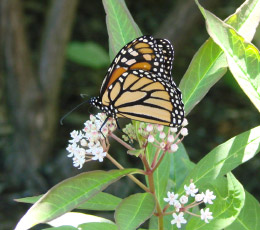 Extra plants from native plant garden in Koch Center of Engineering and Science will be sold at a local Native Plant Sale held by Southwest Indiana Native Plant and Wildlife Society (SWINPAWS).
The plant sale is Saturday, October 14, from 8:00 a.m.-2:00 p.m. at SWIMGA Display Garden, located at 3501 E. Lloyd Expressway in Evansville.
Members of SWINPAWS recently collected plants to help establish them in pots before the sale.
SWINPAWS promotes native plants as an essential part of Southwest Indiana's ecological communities. Unfortunately, habitat destruction and introduction of non-native plant species has led to the loss and degradation of wetlands, prairies, and forests, resulting in reduced numbers of native plant species.
The plants offered in the sale will help support our native pollinators and herbivores by providing food, shelter, and a place to raise their young. Native birds, insects, and other wildlife depend on native plants to thrive.
Everyone is welcome to visit the Koch Center's native plant garden, which was established seven years ago with the support of President Kazee. This native plant garden represents one effort to restore native plants in Southwest Indiana, and it is encouraging to have SWINPAWS acting to promote the use of natives in Evansville's back yards. The native plant garden in the Koch Center courtyard contains over 100 plant species native to Southwest Indiana.
Contact Cris Hochwender (ch81@evansville.edu) if you have any questions about the native plant garden or restoration efforts at UE.
University of Evansville announces Berger Awards for 2017
Three University of Evansville professors were honored on August 15 with the Sadelle and Sydney Berger Awards for 2017. The awards were presented by Charlie Berger during UE's Fall Conference. Professor of archaeology Alan Kaiser received the Berger Award for Scholarly Activity, while associate professor of biology Joyce Stamm and associate professor of mathematics Adam Salminen received the Berger Award for Service.
Kaiser teaches courses in Roman and Etruscan archaeology, Roman history and the Latin language. He has conducted training excavations in connection with the archaeological field techniques course. Currently he is director of the University's Tin City Project, an exploration through aerial photography, excavation and oral interviews of World War II veteran-student campus housing. He has conducted fieldwork in Spain, Italy, Greece, England, and on the Caribbean island of Nevis, as well as in the United States. Kaiser's published works include scholarly and popular articles as well as three books.
Stamm and Salminen worked together to secure a five-year, $610,600 grant through the National Science Foundation's Scholarships in Science, Technology, Engineering, and Mathematics program. The largest faculty grant in the University's history, it funds UE science and math scholarships and provides funds for support services for science and mathematics majors at UE.
In addition, Stamm has been involved in many faculty committees and several University service activities. She is a past chair of the Faculty Senate and has been a member of the Faculty Senate Fiscal Affairs Committee. After the 2017-18 academic year, she will conclude four years on the Senate Executive Committee.
Salminen also serves on many University committees, including the Faculty Athletics Committee and the Mathematics Faculty Search Committee. He also served on the Dean of Arts and Science Search Committee. Currently, he is chair of the Mathematics Department Assessment Committee. Salminen is the UE Math Club faculty advisor and has judged papers for UE's 2010 and 2011 MESCON events.
Von Der Heide, '15, accepts position with national symphony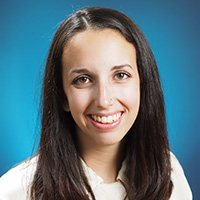 UE graduate Katy Von Der Heide has accepted a position as Production Coordinator with the National Symphony Orchestra in Washington, DC. She will be part of a team that works on production for NSO concerts, especially the Pops and NSO: Declassified series. Her duties will include advancing technical riders, serving as a liaison with guest artists and managers, working backstage, training an NSO Operations Intern, and assisting with televised concert broadcasts at the Capitol. Previously Von Der Heide was assistant production manager with the Sarasota Orchestra. She graduated from UE in 2015 with a degree in music management.
UE grad receives awards at state and international print competitions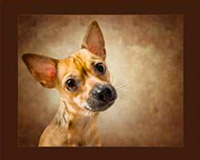 Joan H. Walker, a 1986 graduate of UE, received the top award for her photo, Portrait of a Woman, at the prestigious Professional Photographers of North Carolina's 89th annual print competition award ceremony in Durham, North Carolina, on August 7. Walker also received eight additional placements and 15 Court of Honors for her body of work submitted to the competition.
She is the owner of Joan H Walker Photography and Woof Tracks Photography Equine and Dog Imagery studios located in downtown Morehead City,
Walker also had images selected in 2014 and 2016 to represent the United States in World Cup Competition by the Professional Photographers of America, as well as an image that received a Grand Imaging Award in 2016.
She was awarded the degree of Master Photographer (M. Photog.) by PPA in 2016 having earned the necessary 13 competition merit points in only three years. She achieved the title of Certified Professional Photographer (CPP) in 2015. Walker's work was recognized in February 2017 by the Virginia Professional Photographers Association and was awarded: Best of Show, ASP State Elite Award, National CPP Award, Best in Category: Bride, Top 10 Photographer, and Court of Honor: Photojournalism.
Women's Soccer tabbed fourth in MVC preseason poll
The Missouri Valley Conference announced Monday that the University of Evansville Women's Soccer team has been picked fourth in a vote by the league's coaches.

Following a second-place finish in conference regular season play last season, the Purple Aces return six starters and 14 letter winners for the 2017 campaign. UE received 40 points in the preseason poll, just three behind third-place Loyola. Illinois State was selected as the conference favorite, receiving 63 points and seven first-place votes.

The Aces open the regular season on Friday against Southeast Missouri State at 7:00 p.m. at Arad McCutchan Stadium before wrapping-up the weekend with a home match against UT Martin on Sunday at 7:30 p.m.
Kregg Woolsey and family
Condolences to Kregg Woosley, housekeeping director, on the passing of his mother, Joyce Woosley. A memorial service will be held Saturday, August 19, in her hometown of Hopkinsville, Kentucky.
Contribute to AceNotes
To have content considered for inclusion in AceNotes, please submit a Marketing Request Form. Deadline for submission to AceNotes is 10:00 a.m. on the requested date of publication. Only articles concerning UE related/sponsored activities will be accepted. Articles submitted to AceNotes may be edited for length and clarity. Submitter contact information is at the end of each article.