| | |
| --- | --- |
| AceNotes Today | Tuesday, April 25, 2017 |
Campus community invited to tour Diversity House
As a special kick off to the YWCA's day long Stand Against Racism event, the campus community and the public are invited to a special presentation followed by tours of the Diversity House.
Join UE president Tom Kazee, Evansville Mayor Lloyd Winnecke, Old National Bank CEO Bob Jones and others today at 1:00 p.m. on the first floor of Ridgway University Center.
UE celebrates Melvin Peterson's 95th birthday
An open house for the University of Evansville's Melvin Peterson Gallery is planned for today from 6:30-8:30 p.m. The celebration will mark the 95th birthday of Melvin M. Peterson, the man who made possible this elegant showcase for student and professional artwork. Hosted by the University's Friends of Art, the event is free and open to the public.
Peterson has been a long-time supporter and friend to the University of Evansville. He was president of UE's Samuel Johnson Society, Harlaxton Society, and Academy of Arts and Sciences. He has been an honorary trustee of the University since 1999.
In 1991, the UE Alumni Association recognized Peterson with a Samuel Orr Honorary Alumnus; in 2014, he was awarded an honorary Doctor of Humane Letters. Through generous gifts to UE, he established the Melvin Peterson Endowed Chair in Literature and Writing and the Melvin Peterson Gallery.
A native of Omaha, Nebraska, Peterson served four years in the United States Navy and earned a Bachelor of Science in business administration from the University of San Francisco, a Master of Arts in English literature from the California State University, and a Master of Arts in history from Indiana State University. In 1972, he retired from Chevron Oil Corporation, San Francisco, California, where he was a financial advisor.
Located at 1935 Lincoln Avenue, the Melvin Peterson Gallery was dedicated in 2010. It features changing exhibits of artwork by local and regional artists, alumni, and students.
UE Softball heads to Carbondale today
Six days after splitting a doubleheader in Evansville, the Purple Aces and Southern Illinois softball squads meet in the rubber match today at 4:00 p.m. in Carbondale, Illinois, at Charlotte West Stadium.
In the second-to-last home weekend of the season, the Purple Aces dropped two out of three to Indiana State. The Sycamores took both ends of Saturday's doubleheader but the Aces were able to earn a 4-2 win in game three.
Trailing 2-0 in the bottom of the sixth inning, Morgan Florey got the Aces on the board with a sacrifice fly before Morgan Lambert hit the go-ahead 3-run home run to give UE the win.
In three games this week, Morgan Florey threw 21 innings as she picked up two victories and allowed just three runs. She began the week with a complete game, 2-hit shutout over Southern Illinois while striking out 12 batters. She followed that up on Saturday with another gem, going the distance in the opener against Indiana State, giving up just one run on three hits while fanning six batters.
Florey registered her second win of the week on Sunday with another complete game effort. She is the likely starter on Tuesday at SIU. In three career starts versus the Salukis, Florey has tossed 27.2 innings while notching an unbelievable 0.76 ERA. The sophomore has gone the distance in 13 of her last 15 outings while posting a 1.85 ERA (3rd in the MVC). Her 170 strikeouts leads the league by 30.
Ashlee Kawall and Brittany Hay also have some of the top tallies in the Missouri Valley Conference. Kawall has notched 20 steals on the season, which ranks second in the conference. Hay has crossed the plate 34 times this year, the 5th-highest tally in the league.
Limited to a 2-game series due to weather over the weekend, Southern Illinois took two games from Wichita State in a doubleheader on Sunday. SIU picked up a 3-2 win to start things off before clinching the series with a 5-4 victory. Shaye Harre paces the team with a .327 average while Merri Anne Patterson leads the Salukis with seven home runs and 37 RBI.
Brianna Jones has notched 11 victories in the circle while accumulating a 2.33 ERA.
Last rosary group
The Newman Club will be praying the rosary for the last time this semester on Tuesday at 11:00 a.m. in Room 209, Bower-Suhrheinrich Library. All students and faculty are welcome! For more information, contact Olivia Voegerl at ov4@evansville.edu.
Submitted by Emily Rodgers er136@evansville.edu
This Week in Music
The UE Department of Music will present the 39th Annual Gumberts Award Competition recital tonight at 7:30 p.m. in Wheeler Concert Hall. Three outstanding music majors will be performing: Hannah Nilsen (soprano), Cynthia White (mezzo-soprano), and Natsumi Yamada (violin). The recital is free and open to the public.
The three performers are all seniors in UE's music therapy program.
Nilsen is a dean's list student who has played multiple lead roles in UE Opera productions and serves executive positions for several campus organizations. On Tuesday evening, she will be performing a selection of songs and arias by Handel, Duparc, Rossini, Wolf, and Gounod.
White is involved in a variety of national and UE organizations, including the Honors Program, Phi Kappa Phi Academic Honor Society (vice president), Pi Kappa Lambda Music Honor Society, and Chi Omega (orientation leader). After graduation, she will complete a 6-month music therapy internship at Children's Mercy Hospital in Kansas City, Missouri. During Tuesday's concert, she will be performing songs and arias by Thomas, Wolf, Britten, and Gounod.
Yamada has served as concertmaster of the University Symphony Orchestra for three years, during which time she soloed with the orchestra and won the Vukovich Concerto Competition. She serves as vice president for the UE Music Therapy Association and vice president for ritual for Sigma Alpha Iota. On Tuesday, she will perform works by Stravinsky, Ysaye, and Wieniawski.
W.A. Gumberts made a gift to the University of Evansville which established a trust fund in perpetuity to be distributed annually to individual students in each of the four specified areas of the fine arts at the University: art, music, drama, and creative writing. The award is given based on merit in an activity to be determined by each department. The three performers were selected by vote of the music faculty based on their academic and performing achievements demonstrated during their careers as students. The music award is given based on the quality of performances given by the students at the recital, and the winner is selected by a panel of judges.
James Sullivan js820@evansville.edu
Retirement reception for Tink Martin today
Tink Martin, PhD, physical therapy professor and associate department chair, will retire at the end of this academic year after 35 years of service to the University. A reception to honor Tink is planned for this afternoon from 3:00-5:00 p.m., in the Class of '59 Gallery, located on the second floor of Ridgway University Center
Submitted by Jennifer Simon js698@evansville.edu
Reception for Vicki Custer, Janet Turner, and Becky Ziliak
Please join us TODAY for a retirement reception in honor of Vickie Custer, Becky Ziliak, and Janet Turner from 2:00-4:00 p.m. in the Class of '59 Gallery, Ridgway University Center. Over the last 20 years, these ladies have faithfully served UE students in the health center. Please stop by to thank them and wish them well! Light refreshments will be served.
Submitted by Karen Martin km306@evansville.edu
Pancakes are coming tonight!
Enjoy pancakes with some of your favorite Aces at the Pancake Study Break tonight from 9:00-11:00 p.m. in the dining hall in Ridgway University Center. There will also be door prizes, music, and fun! This event is free of charge to UE students. A UE ID is required.
Submitted by Emily Wilderman ew159@evansville.edu
Free paper shredding tomorrow
Free off-site paper shredding by Piranha Mobile Shredding will return to campus once again on Wednesday, April 26 (Reading Study Day) from 10:00 a.m.-1:00 p.m. All UE students, faculty, staff, and alumni can take advantage of this free service by bringing paper to the Piranha truck in Koch Center for Engineering and Science parking lot. Paper will be shredded off-site.
So, if mounds of paper are taking over your office, home, or room, this is the time to gather those old files, receipts, cancelled checks, tax forms, etc. No need to take out the staples or paper clips. Avoid identity theft by having confidential information permanently destroyed.
Please - no telephone books, magazines, or newspapers. Also, please note that there is a 100 pound paper limit per visit (number of visits is not limited).
Submitted by Jan Schrader js652@evansville.edu
Obsolete electronics recycling event on April 26
There will be an obsolete electronics recycling event on reading/study day, April 26, from 10:00 a.m.-1:00 p.m. on the drive that loops around Hale Hall.
Students and employees (faculty, administrators, and staff) can bring the following personal, obsolete electronic equipment to be recycled at no cost:
LCD displays, LCD TVs and LCD monitors, computers, printers, fax machines, laptops, cell phones, PDAs, cables, circuit boards, connectors, electrical equipment, audio video equipment, DVD players, stereos, radios, calculators, speakers, and VCRs. Small quantities of batteries will be accepted.
The following items will NOT be accepted:
• CRT TVs and CRT computer monitors
• Fluorescent light bulbs (including compact bulbs), refrigerators, freezers, microwaves, stoves, vacuum cleaners, dehumidifiers, leaking batteries, and any other items.
• Electronics owned by the University.
The cost of processing CRT TVs and CRT computer monitors has increased significantly, and the University is no longer able to cover these items. However, these items may be brought to C&I Electronics, located at 1700 North Lafayette Avenue in Evansville, Monday–Friday, from 9:30 a.m.–4:30 p.m. The cost will be 35 cents per pound.
Submitted by Jan Schrader js652@evansville.edu
Individual banned from campus
The person in this picture has been seen in Ridgway University Center and the Carson Center after being told repeatedly that he is not allowed on campus. The Evansville Police Department has notified him that he is banned from all University properties. If you see him, please notify the Office of Safety and Security at 812-488-2051.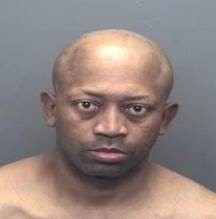 COMM 380 offered ONLINE in Summer I
Would one class that fulfills several general education requirements and teaches you valuable life skills interest you? Do you want to reduce your course load during the regular fall or spring semesters? How would you like to take such a course NO MATTER WHERE you plan to be this summer?
Would you like to be more prepared for your future career in a diverse society and global world? Want to add another skill set to distinguish you from the pack? How about increasing your cultural knowledge and communication competency to relate more effectively with people from other cultures in your personal and professional life?
If you answered yes to any of these questions, you should consider enrolling in COMM 380 ONLINE (Intercultural Communication) offered in Summer Session I.
COMM 380 meets criteria for General Education Outcome 9 (Understanding of Core Concepts of Society, Human Behavior, and Civic Knowledge) and Overlay Component A (Global Diversity: International Component).
For more information contact professor emeritus of communication Dean Thomlison at dt4@evansville.edu.
Submitted by Dean Thomlison dt4@evansville.edu
Areas in Fitness Center closed today
The Fitness Center weight room and upstairs workout area will be closed today. The track, bikes and aerobics room will remain open. Old equipment is being taken out and new equipment is being set up!
Submitted by Lori Adams la87@evansville.edu
Fitness Center finals week hours
The Fitness Center hours during finals week will be:
Wednesday. April 26-Friday, April 28: 8:00 a.m.-7:00 p.m.
Saturday, April 29-Sunday, April 30: 11:30 a.m.-5:30 p.m.
Monday, May 1-Friday, May 5: 8:00 a.m.-7:00 p.m.
Saturday, May 6-Sunday, May 7: Closed
Submitted by Lori Adams la87@evansville.edu
Need a box?
The UE Bookstore has a limited number of boxes available to students who may need them for moving. Initial limit is two and they are free while they last. Stop by the UE Bookstore if you're interested.
Submitted by Doug Gustwiller dg57@evansville.edu
UE environmental management system updates
UE's environmental management system started its third cycle in January. The significant environmental aspects (SEAs) for the third cycle are hazardous chemical and hazardous waste management in chemistry, exercise science, printmaking, metalworking, sculpture, and ceramics. Targets and objectives are being developed to implement best practices for these areas. For more information, check out Environmental Management EMS under areas on AceLink.
Submitted by Jan Schrader js652@evansville.edu
Summer books are ready!
Students that are taking summer classes are reminded that summer books are now available in the UE Bookstore. This includes all online and regular classes. We have special rental prices and eBooks for some classes. Any book rented for summer can be kept until August 23. Stop in the UE Bookstore today and get your book before you leave for the summer.
Submitted by Doug Gustwiller dg57@evansville.edu
Commencement senior video: photos needed
Hey seniors! We are now collecting photos from our last few years to be included in Commencement's senior slideshow. The video will be presented prior to the ceremony on Saturday, May 6, and available to view online afterward, as well. Any and all photos that you would like to be featured - seniors only if possible! - should be uploaded by Wednesday, April 26.
Submitted by Alanna Payne ap202@evansville.edu
Important mail notice for students living in UE housing!
The last day for mail delivery and pick-up by mail services for all students living in UE Housing will be Wednesday, May 3.
Students are asked to review the Office of Residence Life website's on-campus services-mail services link prior to departure from UE campus. Also, students are strongly encouraged to contact financial institutions directly regarding mailing address changes. Please note that UE is not responsible for fines or penalties due to delayed mail delivery.
Those anticipating packages shipped via couriers (FedEx, UPS, DHL, USPS, etc.) that may arrive after their departure, should contact UE mail services to make arrangements to pick-up these items prior to leaving UE. Please note mail services will not be able to forward items.
Please contact UE mail services with questions or concerns via e-mail at mailservices@evansville.edu or phone 812-488-2197.
Submitted by Kim Winsett kw83@evansville.edu
Gray in the top ten at MVC Championship
With two out of three rounds of the 2017 Missouri Valley Conference Championship in the book, Tyler Gray leads the University of Evansville Men's Golf team at Cog Hill Golf and Country Club.
The junior from Huntingburg, Indiana, carded rounds of 75 and 74 on his way to a total of 149 on the day. His effort stands at five over par and is tied for seventh place on the leaderboard.
Pacing the individuals are Grant Bennett of Wichita State and Illinois State's Trent Wallace. Each finished the opening 36 holes of play with scores of 145, just one over par. Christian Crabill (ILST) and Jack Knoesel from Missouri State are tied for third, one behind the lead duo. Tyler Gray is just four off the lead entering the final 18.
Second for the Purple Aces was Matthew Ladd. Standing at +9 after the first day, Ladd finished his rounds at 75 and 78 to rank in a tie for 19th place. Noah Reese matched Ladd on the day, also starting with a 75 before registering a 78 in round to while totaling 153 strokes.
Wil Pahud ended Monday's action in a tie for 41st overall. Rounds of 78 and 82 put him at 160 shots through 36 holes. Jon Pick rounded out the UE contingent with a 170 on the day.
Wichita State and Illinois State are dueling atop the team standings. The Shockers completed Monday's first two rounds with a 588 while the Redbirds are just one behind with a 589. UNI is in third place with 599 strokes. Evansville is solidly in sixth place, checking in with a 615. They are five outside of the top five with Bradley holding onto the fifth spot with a 610.
Eighteen more holes remain this morning.
Butterman accepted by sociology doctoral program
Olivia Butterman has been accepted by the Washington State sociology doctoral program. She will begin her studies this fall with an assistantship as she pursues research in environmental sociology with a focus in climate change skepticism.
Religion professor contributes to international volume
The book Paul and Seneca in Dialogue, recently published by Brill, assembles an international group of scholars to consider the connections and contrasts between the thought of the apostle Paul and that of the ancient Roman philosopher Seneca. Religion professor Jim Ware's contribution to the volume is entitled "The Salvation of Creation: Seneca and Paul on the Cosmos, Human Beings, and their Future." More information on the volume is available on Brill's website.
Choir program receives national distinction
The American Choral Directors Association (ACDA) chose the University of Evansville to represent the state of Indiana in the National Collegiate Honor Choir which took place last month in Minneapolis, Minnesota, as part of the 2017 American Choral Directors Association National Conference. The ACDA National Collegiate Choir featured one quartet from each of the 50 states for a total of 200 singers.
Dennis Malfatti, director of choral activities, was asked by ACDA to prepare and bring four singers from UE for this event.
Senior vocal performance and music therapy major Rebecca Laskey, senior music therapy major Cynthia White, junior vocal performance major Adam Smith, and freshman music education major Griffin Devoy were selected as the quartet to represent UE and the state of Indiana as a whole.
The students were rehearsed and prepared by Malfatti in the weeks leading up to their trip to Minneapolis.
Even though only four students from each state could attend, this distinction was the result of recent achievements by all the members of UE's choral program and the increasing recognition of UE's choral program from ACDA, the nation's largest and primary professional organization for choral music.
Don Riggs and his family
Our deepest sympathy goes out to Don Riggs and his family on the death of his wife Diane. Services were today at 10:00 a.m. at Boone Funeral Home East Chapel. Burial will be in Rose Hill Cemetery.
Contribute to AceNotes
To have content considered for inclusion in AceNotes, please submit a Marketing Request Form. Deadline for submission to AceNotes is 10:00 a.m. on the requested date of publication. Only articles concerning UE related/sponsored activities will be accepted. Articles submitted to AceNotes may be edited for length and clarity. Submitter contact information is at the end of each article.