| | |
| --- | --- |
| AceNotes Today | Monday, April 17, 2017 |
Lead in the New: Leadership Transition Workshop
Are you an incoming or outgoing officer of your organization? Do you want to know how to make sure your best practices, information, and connections are passed down to keep your organization strong? Join us to "Lead in the New" today, from 5:30-6:30 p.m. in Eykamp Hall, Room 255, Ridgway University Center.
Submitted by Amber Stull as625@evansville.edu
Peters-Margedant House dedication - tomorrow at 10:00 a.m.
A dedication ceremony will be held on Thursday, April 20 at 10:00 a.m. to celebrate the completion of the Peters-Margedant House restoration. The home was built in 1934 by William Wesley "Wes" Peters, Frank Lloyd Wright's primary assistant and son-in-law. Peters graduated from Benjamin Bosse High School and attended Evansville College and MIT. The ceremony will take place outside the Peters-Margedant House, located on the east side of the Koch Center for Engineering and Science at UE. The rain location is the south atrium of Koch Center. Brief tours and refreshments will be available immediately following the ceremony and the entire campus community is invited.
This Week in Music: Student ensembles and recitals and Schmidt Opera Series
The University String Ensemble will present a concert today - Thursday, April 20 - at 6:00 p.m. in Wheeler Concert Hall. The program will feature Vivaldi's Sinfonia No. 1 in C major, Elgar's Serenade for Strings, and Shaffer's The Chase. The program will also feature Mozart's Duo for Violin and Viola K. 423, performed by the UE String Duo, and it will conclude with a joint performance by the String Ensemble and Thompkins Middle School Strings of Leyden's Serenade for String Orchestra. The concert is free and open to the public.
The Schmidt Opera Series returns on Friday and Saturday, April 21 and 22. with Offenbach's Orpheus in the Underworld. In this hilarious retelling of the classic myth, Orpheus reluctantly travels to the Underworld to retrieve his wife, Eurydice. The production is directed by Alanna Keenan and features several UE music students and faculty. Performances begin at 7:0 p.m., in Wheeler Concert Hall. Tickets are $10 or free with a UE ID.
Student recitals are planned for Saturday, April 22 in Wheeler Concert Hall. Madison Petty and Olivia Price, mezzo-sopranos, will perform at 1:00 p.m. Jennifer Warren and Hayden McClure, clarinet and saxophone, will perform at 2:30 p.m. Alex Edwards, euphonium, performs at 4:00 p.m.
Submitted by James Sullivan js820@evansville.edu.
I-House: Tea Event
Friends, come this week to I-House to try tea from all around the world! We have seven countries represented and they would love for you to come out and try their tea. At this event, we will learn about and drink their tea, and find out why it is special to them. We will get to try them all! What a great way to relax before finals, right? It is today at 7:00 p.m., upstairs in Ridgway University Center. Make sure to attend, because it will be a real treat!
Submitted by Cassie Peterson cp156@evansville.edu
Promotion and Tenure Committee open meeting with candidates
The Promotion and Tenure Committee will hold an open meeting on Thursday, April 20, at 4:00 p.m. in the J. Henry Schroeder Boardroom of the Library. Committee members will answer questions about the promotion/tenure process and offer suggestions to those applying in the 2017-18 academic year. Candidates, their chairs, and all interested faculty are invited to attend.
Submitted by James Berry jb74@evansville.edu.
UE GD Ritzy fundraiser today!
The UE Cross Country team is hosting a fundraising event TODAY at all Evansville GD Ritzy locations. The event will last all day so stop in at any time to eat a meal or have some delicious GD Ritzy's ice cream. The UE Cross Country team will receive 20 percent of the sales from your purchase.
In order for this to happen you must print out and present a paper copy of the PDF coupon. You may NOT present a digital image or picture on your phone.
The percentage of your purchase will help the team buy new attire and uniforms.
If you have any questions feel free to e-mail Kylie Hasenour at kh330@evansville.edu. Thank you for your support!
Submitted by Kylie Hasenour kh330@evansville.edu
Lunch and Lead: Beginning with the End in Mind
"The first step toward creating an improved future is developing the ability to envision it." A good vision clarifies purpose and direction. Join us for Lunch and Lead on April 18 at 12:30 in Eykamp Hall, Room 252, Ridgway University Center, to learn how to use vision boards to plot out future goals and steps to get there.
Tracey Folden, assistant vice president of academic affairs, will be presenting.
This event is free and open to all students, faculty, staff, and UE community members. We encourage attendees to bring their lunch with them to these events.
Submitted by Amber Stull as625@evansville.edu
Charlas: Dinner at Los Bravos and La Campirana
Students of all levels of Spanish are invited to meet at Jazzman's in Ridgway University Center at 6:00 p.m. today, to go to La Campirana and have dinner with Belén Alemán Mansilla, a Fulbright FLTA. This is the last Charlas session of the semester, so it would be wonderful if you could join her in enjoying Mexican food while practicing some Spanish. Please contact Belén at ma360@evansville.edu to coordinate carpooling or if you have any questions. ¡Nos vemos!
Submitted by Belen Aleman Mansilla ma360@evansville.edu
Wesley Shepard Summer Music Camp
The University of Evansville Department of Music is currently accepting registrations for this year's Wesley Shepard Summer Music Camp which will run June 11-17.
During this comprehensive week of music making, students will rehearse and perform in their specialty area, receive instruction in like-instrument/voice groups, learn music theory, and have a choice of music-related electives. The week will culminate with final performances by all student musicians.
Pianists who have had two years of private piano lessons are eligible to attend.
All middle and high school aged student instrumentalists and vocalists who have completed one year with their school ensemble (or similar experience) are encouraged to attend.
You can find out more about the camp or register to attend by going to the Wesley Shepard Summer Music Camp web page.
Submitted by Barbara Josenhans bj101@evansville.edu
Free paper shredding tomorrow
Free off-site paper shredding by Piranha Mobile Shredding will return to campus once again on Wednesday, April 26 (Reading Study Day) from 10:00 a.m.-1:00 p.m. All UE students, faculty, staff, and alumni can take advantage of this free service by bringing paper to the Piranha truck in Koch Center for Engineering and Science parking lot. Paper will be shredded off-site.
So, if mounds of paper are taking over your office, home, or room, this is the time to gather those old files, receipts, cancelled checks, tax forms, etc. No need to take out the staples or paper clips. Avoid identity theft by having confidential information permanently destroyed.
Please - no telephone books, magazines, or newspapers. Also, please note that there is a 100 pound paper limit per visit (number of visits is not limited).
Submitted by Jan Schrader js652@evansville.edu
Obsolete electronics recycling event on April 26
There will be an obsolete electronics recycling event on reading/study day, April 26, from 10:00 a.m.-1:00 p.m. on the drive that loops around Hale Hall.
Students and employees (faculty, administrators, and staff) can bring the following personal, obsolete electronic equipment to be recycled at no cost:
LCD displays, LCD TVs and LCD monitors, computers, printers, fax machines, laptops, cell phones, PDAs, cables, circuit boards, connectors, electrical equipment, audio video equipment, DVD players, stereos, radios, calculators, speakers, and VCRs. Small quantities of batteries will be accepted.
The following items will NOT be accepted:
• CRT TVs and CRT computer monitors
• Fluorescent light bulbs (including compact bulbs), refrigerators, freezers, microwaves, stoves, vacuum cleaners, dehumidifiers, leaking batteries, and any other items.
• Electronics owned by the University.
The cost of processing CRT TVs and CRT computer monitors has increased significantly, and the University is no longer able to cover these items. However, these items may be brought to C&I Electronics, located at 1700 North Lafayette Avenue in Evansville, Monday–Friday, from 9:30 a.m.–4:30 p.m. The cost will be 35 cents per pound.
Submitted by Jan Schrader js652@evansville.edu
UE Engineering OPTIONS camps set for June
The College of Engineering and Computer Science at the University of Evansville has announced the dates for Engineering OPTIONS, its annual engineering summer camps.
The Engineering OPTIONS for Middle School Girls summer career exploration program is a 3 ½ day residential opportunity at UE for middle school girls currently in grades 6, 7, or 8. The program begins on Sunday, June 11, and concludes on Wednesday, June 14.
The Engineering OPTIONS for High School Girls summer career exploration program is a week-long residential opportunity at the University for high school girls currently in grades 9, 10, or 11 who have completed geometry. The program begins on Sunday, June 18, and concludes on Friday, June 23.
Participants in the Engineering OPTIONS programs will gain a better understanding of what types of opportunities are available in fields most closely related to science, technology, engineering, and mathematics (STEM).
Dependent children of University of Evansville employees are eligible for a $125 discount towards the cost of registration.
For more information and to obtain an application or apply online, see www.evansville.edu/options.
Submitted by Kimberly Higgins kh209@evansville.edu
Retirement reception for Janet Turner and Becky Ziliak
Please join us for a retirement reception in honor of Becky Ziliak and Janet Turner on Thursday, April 27 from 2:00-4:00 p.m. in the Class of '59 Gallery, Ridgway University Center. Janet is retiring in her 21st year at UE and Becky has been here nearly 20 years. Through their work in the University Health Center, Becky and Janet have served our students well. Please stop by to thank them and wish them well! Light refreshments will be served.
Submitted by Karen Martin km306@evansville.edu
Diversity House open for limited hours
The campus community is invited to begin using the Diversity House for limited hours.
The hours of operation will be:
Monday from 9:00 a.m.-noon
Tuesday from 11:00 a.m.-2:30 p.m.
Wednesday from 9:00 a.m.- 4:00 p.m.
Thursday from 11:00 a.m.- 2:30 p.m.
Friday from 9:00 a.m.-11:00 a.m.
The space can be used to study, eat lunch or just hang-out. All students are welcome to use the space.
The Diversity House is located at 436 Weinbach Avenue, across the street from Hughes Hall. You will recognize it by the purple door.
Submitted by LaNeeca Williams lw161@evansville.edu.
SGA election results
The student body recently voted on leadership roles during campus-wide SGA elections.
Senior Nathan Wallisch was elected to the student elected member for Board of Trustees for a three year term. Junior Jacob Lutz was elected president of SGA. Trevor Lax was elected chief executive officer of Student Congress and freshman Tristan De Leon was elected academic fund board chairperson.
Congratulations to all winners.
Submitted by Geoff Edwards ge21@evansville.edu
Graduates - time is running out
Graduation will be here soon. If you need a cap and gown you should visit the UE Bookstore as soon as possible. Also, if you need graduation announcements there is still some time to get them ready and mailed. Don't delay... Make sure your graduation needs are fulfilled.
Submitted by Doug Gustwiller dg57@evansville.edu
Commencement senior video: photos needed
Hey seniors! We are now collecting photos from our last few years to be included in Commencement's senior slideshow. The video will be presented prior to the ceremony on Saturday, May 6, and available to view online afterward, as well. Any and all photos that you would like to be featured - seniors only if possible! - should be uploaded by Wednesday, April 26.
Submitted by Alanna Payne ap202@evansville.edu
Get paid to help protect the environment
There is one summer work study position available in the recycling area, and the pay/hour has been increased from last summer!
Please go to WebAdvisor, click on Student Employment and select Student Employment Positions Listing, then click on Risk Management Department, and then select Recycling Assistant to find out more.
Hours are flexible within Monday-Friday, 8:00 a.m.-4:30 p.m. Please email js652@evansville.edu or call ext. 2697 if you have questions.
Submitted by Jan Schrader js652@evansville.edu
Athletic Training Club collecting T-shirts for Atlanta homeless
Have any T-shirts that you'd like to get rid of? Clean out your drawers over Easter and bring them to Ridgway University Center on Tuesday-Friday, April 18-21, from 11:00 a.m-.1:00 p.m. The Athletic Training Club will be collecting T-shirts to donate to the Atlanta Dream Center. These T-shirts will be distributed to the homeless around Atlanta in a very strategic process. For every three T-shirts you donate, you'll get a chance to win a $25 gift card!
Submitted by Megan Morris mm636@evansville.edu
Work study positions available for this summer
There are available jobs through UE work-study offered by the Office of Financial Aid for UE students. Eligibility is based on federal need as shown through the FAFSA. The student employment application may be obtained on WebAdvisor through the Student tab, under the student employment section. A listing of all available positions (student employment positions listing all positions/all departments) may also be found there. Applications should be directed to the department for which the student is applying. Questions regarding eligibility should be directed to Sean Riley at sr252@evansville.edu.
Submitted by Sean Riley sr252@evansville.edu
Student survey
The University is working with the Times Higher Education US Student Survey in order to gain student perspectives of the UE experience. Students will soon be receiving an e-mail with information about the survey and a link to it. Participation in the survey is voluntary and all responses will be anonymous.
Students who complete the nationwide survey will have an opportunity to win prizes. There will be five winners per week for eight weeks, and each of these winners will each receive a $100 Amazon gift card. One grand prize winner will receive a $30,000 scholarship that will be awarded in the form of a check.
The survey ends June 1.
If you have any questions about the survey, contact the Office of Institutional Effectiveness at 812-488-2155.
Benefit open enrollment until April 19
During the period of April 3-19, benefit-eligible employees may enroll or make changes in the University's health, voluntary term life, dental, and ACES flexible spending account benefit plans.
It is the only chance for benefit-eligible employees to enroll or make changes until the next open enrollment period unless you have a qualifying change in status. You may also consider enrolling in the University's group life and long term disability insurance plans, if you haven't done so already.

Please review the documents in the Open Enrollment section on the HR area of AceLink - beginning with the open enrollment memo - for important announcements, reminders, and changes to the University's benefits which will occur June 1.

We will once again utilize an on-line enrollment process, eliminating all paper enrollment forms for health, life, dental, and long term disability insurance, as well as the ACES flexible spending account. This will ensure the accuracy of your enrollment elections and maintain records electronically regarding your current and future participation.
Enrollment/changes to your TIAA and Emeriti VEBA Trust retirement plan salary deferrals will continue to be processed on paper forms available in the Office of Human Resources. Therefore, you do not need to re-enroll in the TIAA or Emeriti retirement plans.
ALL benefit eligible employees (including those who do not want to make any changes to their current coverage) must enter their elections by April 19.
Please review the open enrollment memo and on-line benefit enrollment documents on the HR area of AceLink, which should answer many of the questions you might have about this system.

Please contact the Office of Human Resources at ext. 2943 with any questions.
Submitted by Lori LeDuc ll138@evansville.edu
Kayla Katterhenry tied for second after day one at MVC: Two more rounds remain
CAPE GIRARDEAU, Mo. – Senior Kayla Katterhenry is tied for second as the University of Evansville women's golf team finished up the first round of the Missouri Valley Conference Championship at Dalhousie Country Club.
The Newburgh, Ind. native carded an even 72 in the opening round of play and sits tied for second with two more rounds to go. Her score paced the Purple Aces and is just three off of the lead, which is currently held by Missouri State's Verena Gimmy, who notched a 3-under 69 on Sunday.
Maria Pickens was second for the Aces. She finished the day with a score of 85 and is tied for 42nd. Just behind her was Giulia Mallmann, who scored an 86. Maggie Camp completed the opening round one behind Mallmann with an 87 while Madison Chaney registered an 88 to start the tournament.
Missouri State sits atop the team leaderboard with a 302. They have four players in the top 18 and lead Bradley by six strokes. UNI sits third with a 310. The Aces rank in 10th place with a score of 330, five behind 9th place Drake.
Monday's second round has been pushed back to a 1 p.m. start due to the forecast of inclement weather.
Submitted by rp113@evansville.edu
Softball takes series with 6-4 win
Softball takes series with 6-4 win
Florey goes the distance while offense hits two homers
SPRINGFIELD, Mo. – In Saturday's rubber match at Missouri State, the University of Evansville softball team was able to hang on for a 6-4 win to clinch the series against the Bears at Killian Stadium.
"This was a big road series win. They are a really good team so for us to come here and get two out of three is a big deal," Aces head coach Mat Mundell said. "Hopefully we can carry this momentum into our homestand."
Evansville (18-23, 9-6 MVC) earned its second MVC road series in a row with the win as the Aces recorded six runs on 11 hits. Chandra Parr had three more hits in four at-bats while Hayli Scott, Brittany Hay and Ashlee Kawall notched two hits apiece. Hay along with Tess Hupe each scored twice.
Following a scoreless first inning, Morgan Lambert got the Aces on the board in the second. Her sixth long ball of the season led off the frame and gave UE a 1-0 lead. The score remained that way until the top of the fourth. That is when Brittany Hay homered to left center to extend the advantage to 3-0.
Missouri State (21-15, 9-6 MVC) scored their first run in the bottom of the frame as a Darian Frost single cut into their deficit but Evansville got the run right back in the sixth. Ashlee Kawall hit a leadoff triple before scoring on a single by pinch hitter Bailee Bostic.
Hayli Scott added to the lead later in the inning as a 2-run double scored Hay and Tess Hupe to give UE its largest advantage of the day at 6-1. The Bears were able to match UE's 3-run top of the 6th with three of their own in the bottom of the inning, making it a 6-4 game going to the seventh.
After the Aces left a runner stranded at third in the top half of the seventh, Missouri State looked to take advantage in their final at-bat. MSU put runners on first and second with no outs before advancing to second and third one out later. Morgan Florey was able to end the threat as UE clinched the series with a 6-4 win.
Florey went all seven innings allowing four runs, three earned, on seven hits. She struck out six.
Starting on Wednesday, the Aces are home for eight of their next nine games as they take on Southern Illinois in a doubleheader slated to begin at 3 p.m. Next weekend, UE welcomes Indiana State to Cooper Stadium for a 3-game set.
Submitted by rp113@evansville.edu
Women's tennis earns 7-0 win over Missouri State
UE wraps up home schedule
EVANSVILLE, Ind. – In the final home match of the season, the University of Evansville women's tennis team earned a 7-0 win over Missouri State on Friday afternoon at Wesselman Park.
"This was a great team win and a great way to honor Andjela on Senior Day! We came out with great energy and effort and were able to sweep the doubles and really set a tone for the match," Aces head coach Jayson Wiseman said. "We did a great job of carrying that momentum over to singles and were able to secure the win with quick straight set victories at #1, 2, & 6 singles. We had a couple closer matches in the second set at #4 & 5 but Dasha & Andrea did an excellent job of closing those sets out."
"Having Nicoli come back from down a set and down 3-0 to win her match at #3 really capped off the perfect day," Wiseman added.
Evansville got off to a nice start in doubles, taking all three match-ups to earn the first point of the day. From there, the squad continued to win in singles as Chieko Yamada and Diana Tkachenko took flights 1 and 2, respectively.
Nicoli Pereira battled from an early hole to take an exciting win at #3 singles in three sets. Flights 4-6 featured wins by Daria Pentsova, Andrea Pascual-Larrinaga and Andjela Brguljan each in two sets as the Aces won by the final of 7-0 on Brguljan's Senior Day.
The regular season winds down next weekend with a 1 p.m. match at Drake on Saturday, April 22 before the Purple Aces head to Cedar Falls to face UNI on Sunday at 10 a.m.
Tennis Match Results
Missouri State vs University of Evansville
Apr 14, 2017 at Evansville, Ind.
(Wesselman Park)
University of Evansville 7, Missouri State 0
Singles competition
1. Chieko Yamada (UE) def. Alye Darter (MSU) 6-2, 6-1
2. Diana Tkachenko (UE) def. Fati Khamissi (MSU) 6-2, 6-2
3. Nicoli Pereira (UE) def. Phoebe Boeschen (MSU) 3-6, 7-6 (4-0), 1-0 (5-0)
4. Daria Pentsova (UE) def. Anelisse Torrico (MSU) 6-0, 7-5
5. Andrea Pascual-Larri (UE) def. Ekaterina Donetskova (MSU) 6-2, 6-4
6. Andjela Brguljan (UE) def. Abbey Belote (MSU) 6-2, 6-0
Doubles competition
1. Theodora Soldatou/Chieko Yamada (UE) def. Fati Khamissi/Ekaterina Donetskova (MSU) 6-1
2. Diana Tkachenko/Nicoli Pereira (UE) def. Alye Darter/Alexia Meyer (MSU) 6-1
3. Andjela Brguljan/Daria Pentsova (UE) def. Anelisse Torrico/Phoebe Boeschen (MSU) 6-4
Submitted by rp113@evansville.edu.
Winners in Recyclemania contest
Mitchell Rick and Payton Charlton each won a Smart Strip energy saving surge protectors for having their names drawn from all Powell Hall residents. Powell Hall was the winning residence hall for the Recyclemania weight contest.
Submitted by Jan Schrader js652@evansville.edu
Cirino's "Hidden Hemingway" wins Gold Medal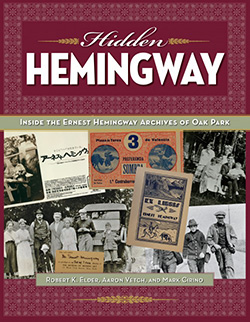 Mark Cirino's recent book, Hidden Hemingway: Inside the Ernest Hemingway Archives of Oak Park, was awarded the Gold Medal in the Reference category of the 2017 Independent Publishers Book Awards.
Cirino, associate professor and Melvin M. Peterson Endowed Chair in English, co-wrote Hidden Hemingway with Robert K. Elder and Aaron Vetch. Kent State University Press published the book in 2017.
PTA alumnus and adjunct professor receives national award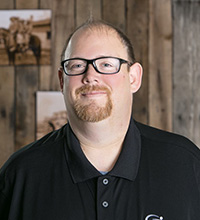 The American Physical Therapy Association recently released its annual honors and awards list and Sean Bagbey, PTA, MHA, and ATC, was named national Outstanding Physical Therapist Assistant for 2017.
Bagbey is chief operations officer of Rehabilitation & Performance Institute, PSC. The institute is a physical therapy and healthcare services organization with offices in Owensboro and Hawesville, Kentucky; Mt. Vernon, Indiana; and Albion, Illinois. Bagbey works at RPI offices throughout the region and primarily focuses on the company's workplace health initiatives. He also serves as an adjunct professor in the physical therapist assistant program at UE.
Bagbey is a graduate of UE's physical therapist assistant and athletic trainer programs and the University of Southern Indiana's master of health administration program.
Submitted by Jennifer Simon js698@evansville.edu
Contribute to AceNotes
To have content considered for inclusion in AceNotes, please submit a Marketing Request Form. Deadline for submission to AceNotes is 10:00 a.m. on the requested date of publication. Only articles concerning UE related/sponsored activities will be accepted. Articles submitted to AceNotes may be edited for length and clarity. Submitter contact information is at the end of each article.