| | |
| --- | --- |
| AceNotes Today | Monday, February 20, 2017 |
Passing of C. Paul Kaufman, Assistant Technical Director for UE Theatre
Dear Campus Community,
With great sadness, I write to share with the UE family news of the passing of Paul Kaufman, assistant technical director for UE Theatre. Paul passed away peacefully on Sunday afternoon after bravely battling lung cancer for the past year and a half. Information regarding funeral arrangements will be posted as soon as it is available. Please keep Paul, his fiancé Marta, and his whole family in your prayers during this difficult time.
Sincerely,
President Kazee
Funeral Service for Angela Williams
H. Angela (Pickron) Williams, assistant director of alumni and parent relations, passed away Tuesday, February 14, 2017.
Funeral services will be held at 11:00 a.m. today - Monday, February 20 - at Watkins Temple Church of God in Christ, 670 S. Governor Street, in Evansville, with Pastor Lakeysha Presley officiating. Burial will follow at St. Joseph Catholic Cemetery. A repass will follow at Watkins Temple Church of God in Christ.
Friends may visit from 10:00 a.m. until service time on Monday at Watkins Temple Church of God in Christ.
As an expression of sympathy, and in support of her daughter, memorial contributions may be sent to the University of Evansville. Please make checks payable to the University of Evansville with "In Memory of Angela Williams" in the memo line or online at www.evansville.edu/give.

It's Changemaker Week at UE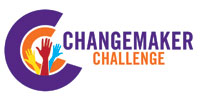 Join us February 20-22 to watch teams of talented young Changemakers propose ideas to make a difference in the world!
Collegiate Changemaker Challenge is set for February 20 from 4:30-7:30 p.m. in Eykamp Hall, Room 251, Ridgway University Center. Come see which of nine UE teams will win a free trip to Germany, $1000, or $500.
The High School Changemaker Challenge Preliminary Round is February 21 from 9:00 a.m.-1:45 p.m. in Eykamp Hall, Room 251, Ridgway University Center. Come see teams from 12 regional high schools compete for a place in the final round.
The High School Changemaker Challenge Final Round is February 22 from 10:00 a.m.-noon Eykamp Hall, Room 251, Ridgway University Center. Come see the final six teams compete to win 4-year full-tuition scholarships and other partial scholarships to UE.
All events are free and open to the public.
Thanks to Toyota Motor North America and all our sponsors for their generous donations making these events possible.
Need more info? Contact Erin Lewis at el131@evansville.edu.
Submitted by Cindy Kelley ck116@evansville.edu
Japanese Club planning origami event today
The Japanese Club has planned an origami (paper folding) event for today at 6:30 p.m., in Room 103, Hyde Hall. Do you want to make a traditional paper crane? Or your favorite character? Let's have fun! We hope to see you there!
Submitted by Madoko Ishii mi40@evansville.edu

Come have dessert with us today
Student publications is hosting an open house at 6:00 p.m. today - Wednesday, February 22 - in the student publications office in Ridgway University Center. The open house is for any student who has an interest in working for either the LinC or Crescent Magazine for the 2017–18 school year. Positions include: columnists, reporters/writers, copy editors, photographers, designers, social media assistants, and an event planner. Current staff members will be present to answer questions, give tours of the office, and entice potential staffers with some delicious desserts! For more information contact tm2@evansville.edu.
Submitted by Tracy Maurer tm2@evansville.edu
Give back to the kids!
College Mentors for Kids, in addition to its T-shirt sales, will be hosting a Give Back Night at Buffalo Wild Wings! Go get some grub, show this ticket, and help support local children receiving mentoring from volunteers at UE. If you would like to know more about the group's T-shirt sales, or to order a shirt, e-mail hn22@evansville.edu.
Submitted by Hannah Nilsen hn22@evansville.edu
I-House: Nigeria
Today's I-House presentation will be on Nigeria! The first presenter is Aniekan Ekanem. He is a mechanical engineering major and he loves to read and relax. His favorite part about UE are the purple lights reflecting off Ridgway University Center at night. The next presenter is Oti Oritsejafor. He is a computer science major and loves to study math. His favorite part about UE are the math lectures. Then Anazuo Ohieku-Ajanaku will make a presentation. Anazuo likes to cook, read, and watch her favorite TV shows. Also, Erin Parra will be talking about the Peace Corps and the opportunities associated with this wonderful organization.
Be sure to stop by tonight to learn more about Nigeria. Remember, it will be upstairs in Ridgway University Center at 7:00 p.m.
Submitted by Cassie Peterson cp156@evansville.edu
Spring graduates - Grad Fair
ALL SPRING graduates should attend either session of Commencement Central to finalize their graduation plans. It only takes a few minutes to meet with the offices of the registrar, alumni relations, and career planning, and obtain your cap and gown and/or announcements if needed. Please attend either today - Wednesday, February 22 - from 4:00-6:00 p.m. upstairs in the Ridgway Center OR Thursday, February 23 from 11:00 a.m.-2:00 p.m. outside the UE Bookstore.
Submitted by Doug Gustwiller dg57@evansville.edu
Jostens ring sale today
The Jostens ring representative will be on campus February 23 as part of Commencement Central. ANYONE interested in purchasing a class ring is welcome to visit with the representative to look at samples and design a ring. Hours are 11:00 a.m.-2:00 p.m., TODAY, just outside the UE Bookstore. Jostens will have special pricing and will also be introducing its new UPLOMA line for spring graduation. Browsers welcome!
Submitted by Doug Gustwiller dg57@evansville.edu
Charlas: music around the world
Students of all levels of Spanish are invited to meet with Belén Alemán Mansilla, a Fulbright FLTA, to talk about and to listen to music from around the world. The next Charlas session is Tuesday, February 21, from 4:30-5:30 p.m., at Jazzman's in Ridgway University Center. It's a wonderful opportunity to interact informally in Spanish and to meet other students of Spanish. You can stay as little or as long as you want. Please contact Belén at ma360@evansville.edu if you have any questions. ¡Allá nos vemos! Hope to see you Tuesday!
Submitted by María Belén Alemán Mansilla ma360@evansville.edu
Come see the intellectual battle of the year at Nerd Wars!
Nerd Wars is a trivia-style contest consisting of multi-categorized questions answered by teams of UE students, faculty members, administrators, and staff members. Come see your friends and professors duke it out! The contest, held on February 28, begins at 7:00 p.m. in Eykamp Hall, Ridgway University Center!
Spectators and participants may also enter in the ELFFAR (this is NOT a raffle, it's a game) for the chance to win gift cards to area restaurants, Bluetooth speakers, Bluetooth headsets, universal portable keyboard, portable chargers, fitness/sleep monitors, and more! ELFFAR tickets are 50 cents or three for $1. FREE Papa John's pizza, popcorn, and soda will be provided for everyone!
Submitted by Luke Steffe ls270@evansville.edu
UE Health and Fitness Fair is February 23
The 2017 Health and Fitness Fair will be held in the Fitness Center gym on Thursday, February 23, from 11:00 a.m.-2:00 p.m. Win prizes and visit local businesses (Body Works Massage, Core Chiropractic, Ultimate Fit, etc).
Submitted by Lori Adams la87@evansville.edu
UE Theatre presents Silent Sky
The University of Evansville Department of Theatre proudly presents its third production of the season, Lauren Gunderson's Silent Sky, in Shanklin Theatre, at 7:30 p.m. tonight and tomorrow, and 2:00 p.m. on Sunday.
In 2015, American Theatre magazine named Lauren Gunderson one of the most produced playwrights in America. In her exciting new play, we meet Henrietta Leavitt, one of the women employed at the Harvard Observatory to process astronomical data gathered by male scientists. A passionate and educated woman, she struggles to balance her own celestial studies, a twinkling workplace romance, and the ethereal bond of siblings. This poetic and poignant play will leave audience members whispering to their special someone, "Let's go gaze at the stars."
Professor of theatre Diane Brewer directs Silent Sky. Theatre department chair Eric Renschler serves as the scenic designer; Ivy Karlsgodt, a senior from San Antonio, Texas, is the costume designer; Avery Reagan, a senior from Conyers, Georgia, is the lighting designer; Benjamin Phillips, a senior from Fort Worth, Texas, serves as the sound designer; Rachel Barkalow, a senior from Cincinnati, Ohio, is the dramaturg; Mary Claire Smalley, a junior from Nashville, Tennessee, is the stage manager; and professor Chuck Meacham is the technical director.
The cast features sophomore Madeline Easley, from Overland Park, Kansas, as Henrietta Leavitt; sophomore Kathleen Finch, from College Station, Texas, as Margaret Leavitt; freshman Luke Lowrance, from Arlington, Texas, as Peter Shaw; freshman Shannon White, from Rockwall, Texas, as Annie Cannon; and junior Zoie Quinn, from San Antonio, Texas, as Williamina Fleming.
Ticket prices are $15 for adults and $13 for senior adults, students, and UE faculty and staff. UE students may obtain one free student rush ticket beginning at noon on the day of the performance they wish to attend.
Following Silent Sky, the Shanklin Theatre Season closes with Hamlet, by William Shakespeare, April 7-15, which marks the 50th anniversary of Shanklin Theatre.
Tickets may be purchased by calling 812-488–2031, Monday-Friday, from noon-5:00 p.m.
Submitted by Sharla Cowden sc75@evansville.edu
Spring break mission trip
The Newman Club will be going with USI to Gatlinburg, Tennessee, over spring break. Students will leave on March 6 and return on March 11. Transportation will be provided. Free lodging and scholarship money will be available. Please contact Jenny Koch at je46@evansville.edu if interested.
Submitted by Emily Rodgers er136@evansville.edu
Celebration of Life planned in honor of Ron Glass
The University of Evansville and the Evansville African American Museum invite you to attend a Celebration of Life to honor the life and legacy of Ron Glass '68 on Saturday, February 25, at 11:00 a.m. in Shanklin Theatre. Glass, a UE theatre alumnus and member of the Board of Trustees, passed away at his home in Los Angeles, California, on Friday, November 25.
Previously best known for his role as the debonair, well dressed Detective Harris in the classic television show Barney Miller, Glass gained a new following with his portrayal of the mysterious Shepherd Book in the science fiction series Firefly and its movie sequel, Serenity.
Following the campus event, the Evansville African American Museum invites the community to view its permanent exhibit featuring Glass's life and career from noon-5:00 p.m. Museum admission will be free. The museum is located at the corner of Lincoln Avenue and Garvin Street at 579 South Garvin Street in Evansville.
Cynthia Sturgis Landrum to speak at UE Andiron Lecture
Cynthia Sturgis Landrum, CEO and director of the Evansville Vanderburgh Public Library, will be the speaker for the University of Evansville Andiron Lecture on March 1. The lecture will begin at 4:00 p.m., in Eykamp Hall, Room 252, in Ridgway University Center on UE's campus. All of the Andiron lectures are free and open to the public.
Landrum's topic will be "Toward a New Nostalgia for Public Libraries: Engaging, Inquiring, and Empowering." During her talk, she will discuss the roots of library nostalgia. When and how was our nostalgia for libraries lost? Most importantly, how can we rediscover it for the greater good of our communities?
Landrum earned her bachelor's degree in linguistics at Northwestern University, her master's degree in library and information science at the University of Southern Mississippi, and is a doctoral candidate in managerial leadership for the information professions at Simmons College.
She is councilor-at-large on the Council of the American Library Association, past president of the Arizona Library Association and a former board member of the Institute for Science Education and Technology. Her professional mission is to empower individuals to reach their highest potential so they can impact and transform communities. As one example of this commitment, she tutors K-12 students from Chicago Public Schools, providing homework assistance with a primary focus on reading.
The Andiron Lecture series is sponsored by the William L. Ridgway College of Arts and Sciences and supported by a generous gift from Donald B. Korb. For more information, call 812-488-1070 or 812-488-2589.
Graduating? Transferring? Federal loan repayment counseling session required
Students who have received federal direct loans (subsidized/unsubsidized) and plan to graduate in the spring or summer (or transfer after the spring semester) are required to attend a loan repayment counseling session.
The Office of Financial Aid will hold the first session of the semester on Wednesday, February 22, at 6:00 p.m. in Room 126, Hyde Hall. Sessions will also be held on April 26 at 2:00 p.m. and May 5 at 11:30 a.m.
Submitted by Amy Sowders as560@evansville.edu
Beauty of Engineering scheduled for March 4
The College of Engineering and Computer Science and TwiSTEM (Tri-State Women in Science, Technology, Engineering, and Math) will host the 2017 Beauty of Engineering event on Saturday, March 4.
The event begins at 8:00 a.m. with doors opening at 7:30 a.m. The event will be in the Koch Center for Engineering and Science. The morning event will introduce girls in grades 4 through 8 to engineering and computer science. The activities are executed in a rotation through various STEM related stations staffed by professional women and college students in the fields of engineering and computing science.
The cost is $10 per participant and is non-refundable except in the event of cancellation or full capacity. Enrollment is limited to the first 200 girls, and registration is open until February 24. Individuals and organizations are welcome.
More information and the reservation form can be found on the event flyer or by e-mailing twiSTEM.evv@gmail.com.
Braves rally in second half to defeat UE Men's Basketball
Trailing by 14 in the second half, Bradley outscored the University of Evansville Men's Basketball team by a 40-17 margin in the final 14 minutes to defeat the Purple Aces by a final of 84-72 on Saturday at Carver Arena.
Jaylon Brown paced the Aces (14-15, 5-11 MVC) with 22 points as he connected on 11 out of 12 free throws. Ryan Taylor completed the game with 16. Darrell Brown drained four triples to lead the Braves (10-19, 5-11 MVC) with 22 points. Donte Thomas was next with 13 points and 13 rebounds.
"Bradley picked their game up, they changed their pulse and we did not. We struggled with being tough and competing in the second half," UE head coach Marty Simmons said.
A pair of early 3-pointers saw the Braves open up a 7-2 lead in the opening 90 seconds of play before a Ryan Taylor bucket gave UE the lead at 10-9 at the 15:47 mark. After a Dru Smith trey put the Aces up 13-11, Bradley continued to dial it up from long range as another Darrell Brown tripe capped off a 9-0 stretch that saw BU go up 20-13 with 9:11 remaining in the half.
Still up by seven points at 26-19 on Brown's fourth 3-pointer, the Braves offense went cold as they failed to hit a field goal for a span of nearly six minutes. Evansville's offense found its groove as Smith's second long ball gave UE its largest lead at 33-29 with 2:40 on the clock. The Aces also did a masterful job of working the clock in the final minute as buckets courtesy of Christian Benzon and Duane Gibson gave the Aces a 38-34 lead at halftime.
David Howard connected on his third shot of the day on the first possession of the second half to extend UE's lead to 40-34. Evansville added to the lead over the next three minutes as a technical foul and personal foul sent UE to the line where it connected on three out of four free throw attempts to extend the lead to 49-37. It capped off an 11-3 run to open up the second stanza.
Evansville pushed its lead to 14 points at 55-41 before the long ball started falling again for BU as a 14-3 stretch cut the gap to just three points at 58-55 with 11 minutes remaining. The Braves connected on four triples in a row including a pair by Jayden Hodgson as they got within a possession. With under nine minutes left, two more free throws by BU got them within one at 60-59.
Ryan Taylor ended a field goal drought of over five minutes as his bucket ended the stretch. He hit another one with 7:33 remaining to put the Aces back up by three at 64-61. Less than two minutes later, the tenth trey of the day for Bradley was a big one as Dwayne Lautier-Ogunleye gave the Braves a 66-64 advantage.
From there, the Braves extended their lead to ten on another Hodgson three at 80-70 with just over a minute left before they extended it for the 84-72 win.
Bradley shot 51.9% on the day, including 57.1% in the second half. UE hit 50% of its shots in the first 20 minutes, but was just 8-of-23 (34.8%) in the final period.
A trip to Wichita State on Tuesday will mark the final road game of the regular season. The Aces and Shockers meet at 7:00 p.m. Seven days from today, the Aces welcome Indiana State to the Ford Center for the regular season finale at noon.
Submitted by Bob Pristash rp113@evansville.edu
College Mentors for Kids T-shirt sale
Support your local College Mentors for Kids chapter by ordering a specialty light weight, long-sleeved T-shirt! E-mail hn22@evansville.edu to pre-order one, or order one from a member of College Mentors for Kids. The cost for the shirt is $20 and payment is due March 1. Shirts will arrive n within two weeks after spring break.
Submitted by Hannah Nilsen hn22@evansville.edu
Propose your own GAP project!
GAP is now accepting proposals from both faculty members and students. If you have an idea to make a difference in your community, we encourage you to apply. Class credit and financial support is available, and your idea can help nonprofits, for profit businesses, or civic projects.
Faculty member proposals and student proposals must be submitted no later than noon on February 22. Spots are limited, apply early!
For more information, call 812-488-5002 or visit the GAP program web page.
Submitted by Cindy Kelley ck116@evansville.edu
Aces pick up first win with 9-3 decision at Central Arkansas
After falling in dramatic fashion a night ago, the University of Evansville Baseball team got into the win column on Sunday afternoon as the Purple Aces picked up a 9-3 victory over Central Arkansas at Bear Stadium.
"A loss like last night can send a team into a downward spiral, so it was great to see our character and fight in the way that we came out today," UE head coach Wes Carroll said. "Guys are buying into each other at the plate right now. They have the right physical and mental approach, and for us to put up runs like this on opening weekend shows what we're capable of doing."
For the second straight game, the Aces (1-2) hopped on UCA (2-1) early, scoring the opening run in the second inning before adding five more in the fourth. UE went on to tack another in the fifth and picked up a pair of insurance runs in the top of the ninth. For the game, the Aces out-hit the hosts 12-9 and brought UCA's nine-game home winning streak to an end.
The Aces have scored 27 runs over the first three games of the season, which is the best total for a UE team since 2005. This weekend also marked the first time since March 2007 that the Aces had scored nine-or-more runs in three consecutive games.
After going down in order in the first, an Andrew Tanous lead-off single got it going for the Aces in the second. He'd work his way around to third thanks to a walk and a Jimmy Day flyout before a wild pitch from UCA starter Brandon Hagerla allowed him to touch home.
Jansen McCarty answered with a solo blast for UCA in the bottom half of the frame.
UE responded two innings later, beginning with back-to-back hits from Trey Hair and Tanous to pull back ahead. Day, Travis Tokarek, Conner Hasecuster and Nate Reeder put together four consecutive hits to bring home another three runs, and a Stewart Nelson groundout made it 6-1 before UCA reliever Jacob Murray struck out Brendan Krob to end the frame.
Tanous and Tokarek each went 3-for-4 in the contest, with Tanous knocking in a pair and scoring twice. Hair was 2-for-3 with three scores.
Hair added another in unorthodox fashion an inning later, leading off with a walk, advancing to second on a balk and then scoring on two wild pitches. A Rigo Aguilar two-out single in the bottom half would cancel out the score.
The Bears would put runners on in the sixth and seventh against UE starter Justin Hayden and Blake Swanger, respectively, but the Aces escaped unscathed on both occasions. Brandon Gomer ended the latter threat, sitting down six UCA hitters in order to get to the ninth, and Ryan Brady would surrender a run in the final frame before bookending a strikeout with a pair of groundballs to secure the win.
"Hayden found a way to stay out of trouble and gave us the opportunity to get the win," Carroll said. "Gomer was special with his secondary pitches today. It's great to see him be able to throw multiple pitches in any count for a strike. Showcasing those pitches in the zone will be critical for him this season."
Hayden (1-0), who was making his debut for the Aces, allowed six hits and a pair of scores over 5.2 innings to pick up the win. Hagerla (0-1) was pegged with the loss after giving up six runs on eight hits over 3.1 frames.
Two UCA players finished with multiple hits as Hunter Strong and Eddie Sanchez combined to go 5-of-7 at the plate.
The Aces will return to action on Wednesday with a trip to sixth-ranked Vanderbilt.
Dickey joins 2,000-point club in win at Southern Illinois
Sara Dickey enjoyed yet another historic outing on Friday evening, becoming just the eighth Missouri Valley Conference player to score 2,000 career points as the University of Evansville Women's Basketball team earned a 74-61 victory over Southern Illinois at SIU Arena.
It was the best outing of the season for the senior out of Montezuma, Indiana, as she drained a career-best seven three-pointers on the way to finishing with a season-best 28 points on 10-of-17 shooting.
"It's a cool feeling to get there," Dickey said of the accomplishment. "I was getting really frustrated over the past few games, and I'm just really happy that it all came together tonight. I've been working on my shooting all week. A game like tonight gives us a lot of confidence heading into these next four games, and hopefully, we can gain a little momentum heading into the conference tournament."
Dickey ended the night just one three-pointer shy of the school record, which was set by Courtney Felke at Morehead State in 2007.
The win came at a good time for the Aces (9-16, 4-10 MVC) as it put a halt to a six-game losing streak and a road conference losing run that dated back to the 2015 season. Meanwhile, SIU dropped to 12-13 on the season and 6-8 overall.
UE grabbed hold of things early as a Kerri Gasper game-opening three-pointer set the stage for a flurry from distance in the opening quarter. Camary Williams followed up with a triple of her own, and Dickey would keep the barrage going, hitting back-to-back treys to give UE the early 12-5 lead.
Overall, the Aces were 5-of-8 from distance in the first quarter, ending with 19 points, and they'd go on to add another 19 in the second and 21 in the third before being out-scored 16-15 in the final 10 minutes. For the game, the Aces shot 47.4% from the field, including a 13-of-24 showing from beyond the arc.
"We came out and executed our game plan on both ends, and I'm so happy for these kids," UE head coach Matt Ruffing said. "If we can do that, we're a very tough team to beat. We needed this win after going through that gauntlet, but they knew what they were capable of and pulled it out today."
In addition to Dickey, Gasper hit a pair of threes on the way to finishing with 12 points and six rebounds. Williams was two rebounds shy of double-double, ending with 11 points and eight boards. Sasha Robinson grabbed a game-best 11 rebounds, and both Brooke Dossett and Macie Lively dished out five assists.
Three players hit double figures for the Salukis, led by the duo of Kim Nebo and Kylie Giebelhausen, who put up 15 points apiece. Rishonda Napier added 12.
The Aces will return to action next weekend as the close out the home season at the Ford Center with games against Bradley and Illinois State.
Morgan Florey tosses no-hitter in win over Creighton
Morgan Florey threw the first no-hitter in 13 years as the University of Evansville Softball team finished up the Plainsman Invite with a 3-2 victory over Creighton on Sunday morning.
"Today was an awesome way to end the weekend," Purple Aces head coach Mat Mundell said. "Morgan did an unbelievable job in the circle. With each game this weekend, we got better as a team."
Florey threw a complete game once again, allowing two unearned runs in the no-hitter, which was the first for the Aces program since February 22, 2004, when Katie Markle did so in a 2-0 win over Tennessee Tech. Florey fanned 10 Bluejay batters in the win.
Evansville notched a season-high eight hits, including two apiece from Brittany Hay and Florey.
Both of Creighton's runs in the game were scored by Aujanae McCoy, who gave the Bluejays a 1-0 lead in the first inning. She reached via an error before scoring on the second UE error of the inning with one out.
The Aces got on the board in the third frame as Brittany Hay belted a one-out double to left. A walk and hit batter loaded the bases up for UE, bringing Florey to the plate. UE's sophomore singled to center to plate Hay and get the Aces on the board.
In the top half of the sixth, Florey singled once again and moved to second on a Morgan Lambert single. Hayli Scott was brought in to pinch hit and delivered a double to right-center, which scored Florey and Lambert. The Bluejays added another unearned run in the sixth, but Florey was able to keep the no-hitter in tact to give the Aces their first win of the season in exciting fashion.
Next weekend, the Aces head to Nashville for four games. They take on Belmont in a Friday doubleheader at 4:00/6:00 p.m. before heading to Tennessee State on Saturday for games at 1:00 p.m. and 3:30 p.m.
Submitted by Bob Pristash rp113@evansville.edu
Adams-Kemper places first in power-lifting competition
Jamie Adams-Kemper, LSW in counseling services, competed in a power-lifting competition in Louisville, Kentucky, on February 18. She placed first in her weight class. She squatted 407 pounds, benched 226 pounds, and deadlifted 386 pounds for a total of 1019 pounds, which ranks her 15th in the country in her weight class.
Submitted by Karen Stenstrom ks96@evansville.edu
Elizabeth Coons represents UE at Federal Advocacy Forum
PTA '17 student Elizabeth Coons will be one of four student delegates, selected by APTA, at the 2017 Federal Advocacy Forum in Washington, DC, from March 26-28. She will network with other physical therapy advocates and meet with congress to discuss issues that impact physical therapy and its patients at both the state and national levels.
Submitted by Jennifer Simon js698@evansville.edu
UE Community members nominated for Leadership Evansville Honors
Several University of Evansville faculty members and administrators and two of the University's programs have been nominated for this year's Leadership Evansville's Celebration of Leadership honors. Celebration of Leadership recognizes individuals and groups who have positively impacted the Evansville community in the categories of the arts, community and neighborhood, education, environment, government and public services, and/or health and social service.
Carol Dallinger, UE professor of music and coordinator of the Suzuki Violin Program, has been nominated in the arts category. Dallinger established the Suzuki Violin Program at UE 44 years ago. She is principal second violinist in the Evansville Philharmonic orchestra, and she has performed solo recitals in England, Austria, and Italy. Read her biography on the UE website to find out more about Dallinger.
UE vice president of marketing and communications Don Jones was nominated in the health and social services category. Prior to UE, he was vice president of marketing for MSW Research, which counts Disney, P&G, L'Oreal, and Kraft among its clients. He has served as senior managing consultant for IBM, senior vice president of global product management at The ARS Group, and director of marketing at St. Mary's Medical Center. Find out more about Jones by reading his biography on UE's website.
Jones also represents the Zagster Bike Share program which has been nominated in the environment category. Jones is president of the Evansville Trails Coalition. You can learn more about the bike share program on the Zagster website.
Erin Lewis, program director for the institute for Global Enterprise at UE, has been nominated in the education category. She received the nomination for her work with Global Enterprise's Global Assistance Project and Changemaker program. Her strong work ethic and abilities have helped both programs improve and grow in a short amount of time. Find out more about Lewis by reading her profile on the UE website.
Michael Roscoe received a nomination in the health and social service category. Roscoe is founding director and chair of UE's Department of Physician Assistant Science, the first program of its kind in the area. He has taken on the responsibility of obtaining accreditation for the program, and it has already been granted accreditation-provisional status by the ARC-PA. Roscoe also serves as an assistant professor of physician assistant science at UE. You can read more about Roscoe in this article in the news section of the UE website.
UE assistant director of gift planning Cathy Renner has been nominated in the community and neighborhood category. Renner is involved in the Rotary Club of Evansville, specifically with its annual Santa Run. She has guided three successful runs, and proceeds from each funded community programs. She is a member of Tri Kappa, a philanthropic organization in Indiana that promotes charity, culture, and education. Renner also devotes a great deal of time to Trinity United Methodist Church.
The University of Evansville's Global Assistance Project (GAP) program has been nominated as an outstanding education program. GAP opens doors for students and community leaders to work together to improve Evansville and the world. With such projects as the UE Cultural District to Growth Alliance of Greater Evansville and Mission Guatemala, GAP has improved the Evansville community by bringing a fresh perspective, an international awareness, and a desire to aid and assist wherever the projects lead. You can find out more about GAP on their web page.
One of GAP's projects, Scholars for Syria, has been nominated as a valuable education program. This group has many members from both the UE and local communities. Scholars for Syria enriches the Evansville community by sharing the Syrian culture through poetry readings, concerts, seminars, and speakers - including a presentation by the imam of the Islamic Center of Evansville and tropical talks by UE professors. Find more details about Scholars for Syria on their website.
Leadership Evansville will be honoring nominees during its Celebration of Leadership event at the Old National Events Plaza in downtown Evansville on Thursday, March 9. Doors open at 4:00 p.m., with a reception from 4:15–5:15 p.m. The ceremony begins at 5:30 p.m. and ends at 7:00 p.m.
University of Evansville campus community members and their families are welcome and encouraged to attend. The cost is $5 for students and children and $15 for adults. You can RSVP online at the Leadership Evansville website.
Contribute to AceNotes
To have content considered for inclusion in AceNotes, please submit a Marketing Request Form. Deadline for submission to AceNotes is 10:00 a.m. on the requested date of publication. Only articles concerning UE related/sponsored activities will be accepted. Articles submitted to AceNotes may be edited for length and clarity. Submitter contact information is at the end of each article.