| | |
| --- | --- |
| AceNotes Today | Friday, February 17, 2017 |
Funeral Service for Angela Williams
H. Angela (Pickron) Williams, assistant director of alumni and parent relations, passed away Tuesday, February 14, 2017.
Funeral services will be held at 11:00 a.m. today - Monday, February 20 - at Watkins Temple Church of God in Christ, 670 S. Governor Street, in Evansville, with Pastor Lakeysha Presley officiating. Burial will follow at St. Joseph Catholic Cemetery. A repass will follow at Watkins Temple Church of God in Christ.
Friends may visit from 10:00 a.m. until service time on Monday at Watkins Temple Church of God in Christ.
As an expression of sympathy, and in support of her daughter, memorial contributions may be sent to the University of Evansville. Please make checks payable to the University of Evansville with "In Memory of Angela Williams" in the memo line or online at www.evansville.edu/give.

Purple Birthday Cake - Happy Birthday UE
Celebrate UE's 163rd birthday with FREE purple birthday cake at noon on Friday, February 17 on the first floor of Ridgway University Center, next to the Bill Ridgway portrait. This event is sponsored by the Student Alumni Ambassadors.
Submitted by Liz Riffert el37@evansville.edu
UE Theatre presents Silent Sky
The University of Evansville Department of Theatre proudly presents its third production of the season, Lauren Gunderson's Silent Sky, in Shanklin Theatre, at 7:30 p.m. tonight and tomorrow, and 2:00 p.m. on Sunday.
In 2015, American Theatre magazine named Lauren Gunderson one of the most produced playwrights in America. In her exciting new play, we meet Henrietta Leavitt, one of the women employed at the Harvard Observatory to process astronomical data gathered by male scientists. A passionate and educated woman, she struggles to balance her own celestial studies, a twinkling workplace romance, and the ethereal bond of siblings. This poetic and poignant play will leave audience members whispering to their special someone, "Let's go gaze at the stars."
Professor of theatre Diane Brewer directs Silent Sky. Theatre department chair Eric Renschler serves as the scenic designer; Ivy Karlsgodt, a senior from San Antonio, Texas, is the costume designer; Avery Reagan, a senior from Conyers, Georgia, is the lighting designer; Benjamin Phillips, a senior from Fort Worth, Texas, serves as the sound designer; Rachel Barkalow, a senior from Cincinnati, Ohio, is the dramaturg; Mary Claire Smalley, a junior from Nashville, Tennessee, is the stage manager; and professor Chuck Meacham is the technical director.
The cast features sophomore Madeline Easley, from Overland Park, Kansas, as Henrietta Leavitt; sophomore Kathleen Finch, from College Station, Texas, as Margaret Leavitt; freshman Luke Lowrance, from Arlington, Texas, as Peter Shaw; freshman Shannon White, from Rockwall, Texas, as Annie Cannon; and junior Zoie Quinn, from San Antonio, Texas, as Williamina Fleming.
Ticket prices are $15 for adults and $13 for senior adults, students, and UE faculty and staff. UE students may obtain one free student rush ticket beginning at noon on the day of the performance they wish to attend.
Following Silent Sky, the Shanklin Theatre Season closes with Hamlet, by William Shakespeare, April 7-15, which marks the 50th anniversary of Shanklin Theatre.
Tickets may be purchased by calling 812-488–2031, Monday-Friday, from noon-5:00 p.m.
Submitted by Sharla Cowden sc75@evansville.edu
Musical Madness during Road Trip Weekend
The annual Musical Madness production will take place in Eykamp Hall, Ridgway University Center, on Friday and Saturday at 7:30 p.m. The UE Goes Back to School Theme will highlight five shows presented by 14 different student organizations. The event is $5 for admission and all proceeds will go toward purchasing playground equipment for local EVSC schools. Additional crowd-pleaser opportunities will allow for attendees to vote for their favorite show with money.
Tickets can be purchased in advance online at tickets.evansville.edu.
Come join in this annual production hosted by the Center for Student Engagement.
Submitted by Geoff Edwards ge21@evansville.edu
Softball begins season at Plainsman Invite
The start of the 2017 season for the University of Evansville Softball season is less than 24 hours away as the Purple Aces begin play at the Plainsman Invite on Friday at noon.
Below is the full schedule for the weekend:
Friday Feb. 17 – vs. Mercer – noon
Friday Feb. 17 – vs. SIU Edwardsville – 7:00 p.m.
Saturday Feb. 18 – vs. Creighton – 1:00 p.m.
Saturday Feb. 18 – at #2 Auburn – 3:30 p.m.
Sunday Feb. 19 – vs. Creighton – 9:30 a.m.
After one of the top ten turnarounds in the NCAA in 2016, the Purple Aces are poised for more in 2017. UE returns 18 players from last year and welcome five newcomers to this year's squad. Just two players from last season are no longer with the team as Amanda Blankenship graduated and Danielle Freeman returned to the women's swim team at UE.
In non-conference play this season, UE will face three of the top six teams in the preseason poll. The Aces open the season in a tournament at #2 Auburn and travel to #1 Oklahoma in early March. In the final weekend of non-conference play, UE will face preseason #6 Michigan in a tournament hosted by the University of Kentucky.
Evansville was picked sixth in the Preseason Missouri Valley Conference Poll. The Aces received 53 points, just one behind 5th-place Illinois State. Sophomore Morgan Florey was chosen to the Preseason All-Conference Team.
The reigning MVC Freshman of the Year earned recognition from Fastpitch News (FPN) as she appeared on their list of the top 50 pitchers in the NCAA. Florey was ranked 33rd on the list. Evansville also had two others receive MVC recognition last season. Chandra Parr garnered her second All-Conference First Team honor while Susan Norris was named to the All-Defensive Team.
Mat Mundell and assistants Ashley Balazs and Aubrey Watson were the 2016 Missouri Valley Conference Coaching Staff of the Year. The trio turned around a team that went 10-45 and 2-23 in conference play in 2015 into a true league contender as the squad was 24-26 overall and 12-14 in conference play in 2016.
Highlighting the weekend for UE is a game against Auburn, who is ranked second in the nation. The Tigers stand at 3-1 after the Triple Crown Tournament last weekend in Puerto Vallarta, Mexico. Their lone loss came to Washington, which is ranked in the top ten in the NCAA. They fell by a 2-1 final in 10 innings. They began the season with an impressive 3-2 win over defending national champion Oklahoma.
The weekend begins against Mercer, who went 2-2 in their home tournament last weekend. They earned wins against Portland State and Dayton. Friday's second opponent will be SIU Edwardsville. The Cougars went a perfect 5-0 in the Mardi Gras Classic last weekend in Monroe, Louisiana. They defeated Grambling, Northwestern State, Prairie View A&M, Louisiana Monroe, and Sam Houston State.
Creighton is the final opponent for UE. The Aces will take on their former league foe twice in the opening weekend. The Bluejays began their season at last weekend's Kajikawa Classic in Tempe, Arizona. They earned a win over Saint Mary's, but dropped contests against #9 Oregon, Stanford, Cal Poly and San Jose State.
Submitted by Bob Pristash rp113@evansville.edu
Charlas: music around the world
Students of all levels of Spanish are invited to meet with Belén Alemán Mansilla, a Fulbright FLTA, to talk about and to listen to music from around the world. The next Charlas session is Tuesday, February 21, from 4:30-5:30 p.m., at Jazzman's in Ridgway University Center. It's a wonderful opportunity to interact informally in Spanish and to meet other students of Spanish. You can stay as little or as long as you want. Please contact Belén at ma360@evansville.edu if you have any questions. ¡Allá nos vemos! Hope to see you Tuesday!
Submitted by María Belén Alemán Mansilla ma360@evansville.edu
UE celebrates its founding and 163 years this Sunday
The campus community is invited to the University of Evansville's 163rd Founders Day celebration this Sunday, February 19, at 11:00 a.m. in Neu Chapel. Philip Amerson, professor emeritus, Garrett-Evangelical Theological Seminary, will offer the Edgar M. McKown address entitled: "Truth on the Scaffold: Living Toward an Ecology of Hope". Emeriti faculty will be honored during the ceremony for their years of service to the University and full professors will be honored during the Purple Tam Ceremony.
Founders Day ceremonies are held in observance of four important events in the history of the University of Evansville:
On February 8, 1810, John C. Moore, founder of Moores Hill College, was born. In addition to contributing $3,000 and 12 acres to the school, Moore personally paid the school's deficits until his death in 1871.
The story of the University of Evansville began 162 years ago on February 10, 1854, when Moores Hill Male and Female Collegiate Institute was incorporated. This fledgling institution was located in Moores Hill in Dearborn County, about 40 miles west of Cincinnati.
On February 17, 1919, the school was relocated and Evansville College was incorporated. The College achieved its first major academic goal in 1931 by winning accreditation from the North Central Association of Colleges and Secondary Schools.
Rapid growth and years of dedication to meeting the area's higher education requirements were recognized by the state legislature's action in renaming the school. On February 17, 1967, the University of Evansville was incorporated.

It's Changemaker Week at UE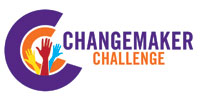 Join us February 20-22 to watch teams of talented young Changemakers propose ideas to make a difference in the world!
Collegiate Changemaker Challenge is set for February 20 from 4:30-7:30 p.m. in Eykamp Hall, Room 251, Ridgway University Center. Come see which of nine UE teams will win a free trip to Germany, $1000, or $500.
The High School Changemaker Challenge Preliminary Round is February 21 from 9:00 a.m.-1:45 p.m. in Eykamp Hall, Room 251, Ridgway University Center. Come see teams from 12 regional high schools compete for a place in the final round.
The High School Changemaker Challenge Final Round is February 22 from 10:00 a.m.-noon Eykamp Hall, Room 251, Ridgway University Center. Come see the final six teams compete to win 4-year full-tuition scholarships and other partial scholarships to UE.
All events are free and open to the public.
Thanks to Toyota Motor North America and all our sponsors for their generous donations making these events possible.
Need more info? Contact Erin Lewis at el131@evansville.edu.
Submitted by Cindy Kelley ck116@evansville.edu
UE Road Trip!
The Office of Admission will be hosting Road Trip this Friday, February 17 through Sunday, February 19. Thank you to everyone that has volunteered to assist with the events and hosting this weekend. We have many activities scheduled for the Road Trippers and would like to invite current UE students to take part in the fun. The following activities are open to both Road Trippers and current students:
Friday, February 17:
• 7:30-9:00 p.m. - Ultimate Trivia in Café Court on the first floor of Ridgway University Center
• 7:30-11:30 p.m. - Game Station in the Class of 1959 Gallery on the second floor of Ridgway University Center
• 9:45 p.m.-midnight- Karaoke in Café Court on the first floor of Ridgway University Center
Saturday, February 18:
• 1:45-4:30 p.m. - Evansville Museum of Arts and Science*
• 1:45-4:30 p.m. - Eastland Mall*
• 4:45-8:00 p.m. - Children's Museum of Evansville*
• 4:45-9:00 p.m. - Walther's Golf and Fun* (Sponsored by the Office of Student Retention)
• 10:00 p.m.-midnight - Hypnotist in Carson Center - Meeks Family Court - Large Gym (Sponsored by Admission Ambassadors and Student Government Association)
*Indicates the activity is off campus. Buses will leave from Walnut Street outside Ridgway University Center.
Enjoy the weekend and Go Road Trip!
Come see the intellectual battle of the year at Nerd Wars!
Nerd Wars is a trivia-style contest consisting of multi-categorized questions answered by teams of UE students, faculty members, administrators, and staff members. Come see your friends and professors duke it out! The contest, held on February 28, begins at 7:00 p.m. in Eykamp Hall, Ridgway University Center!
Spectators and participants may also enter in the ELFFAR (this is NOT a raffle, it's a game) for the chance to win gift cards to area restaurants, Bluetooth speakers, Bluetooth headsets, universal portable keyboard, portable chargers, fitness/sleep monitors, and more! ELFFAR tickets are 50 cents or three for $1. FREE Papa John's pizza, popcorn, and soda will be provided for everyone!
Submitted by Luke Steffe ls270@evansville.edu
UE Bookstore Road Trip sale
The UE Bookstore will have special offerings in the store for Road Trip weekend on February 18-19 that will be available to everyone. Selected T-shirts will be $6.50. There will also be merchandise on clearance at greatly reduced rates. Any other clothing or gift item will be 10 percent off. The sale starts Friday and ends on Saturday. Special bookstore hours of 9:00 a.m.-3:00 p.m. are planned for Saturday, February 18.
Submitted by Doug Gustwiller dg57@evansville.edu
PRIDE drag show performers wanted!
This year, the PRIDE's drag show theme is Gays in Space! The event is planned for April 1, at 7:00 p.m. in Eykamp Hall, Ridgway University Center.
Volunteer to perform a solo or group lip-sync act for this annual philanthropy event, benefiting Matt 25 and AIDS Resource Group. Please send your stage name(s), a short bio of your persona(s)/group, and an mp3 or YouTube link of your music by March 25. Please keep acts PG-13.
Acts will be judged, and the person(s) with most points wins a prize, as does the person(s) who get the most tips from audience members.
Submitted by Jaysa Hoeg jh626@evansville.edu
UE Health and Fitness Fair is February 23
The 2017 Health and Fitness Fair will be held in the Fitness Center gym on Thursday, February 23, from 11:00 a.m.-2:00 p.m. Win prizes and visit local businesses (Body Works Massage, Core Chiropractic, Ultimate Fit, etc).
Submitted by Lori Adams la87@evansville.edu
Celebration of Life planned in honor of Ron Glass
The University of Evansville and the Evansville African American Museum invite you to attend a Celebration of Life to honor the life and legacy of Ron Glass '68 on Saturday, February 25, at 11:00 a.m. in Shanklin Theatre. Glass, a UE theatre alumnus and member of the Board of Trustees, passed away at his home in Los Angeles, California, on Friday, November 25.
Previously best known for his role as the debonair, well dressed Detective Harris in the classic television show Barney Miller, Glass gained a new following with his portrayal of the mysterious Shepherd Book in the science fiction series Firefly and its movie sequel, Serenity.
Following the campus event, the Evansville African American Museum invites the community to view its permanent exhibit featuring Glass's life and career from noon-5:00 p.m. Museum admission will be free. The museum is located at the corner of Lincoln Avenue and Garvin Street at 579 South Garvin Street in Evansville.
Cynthia Sturgis Landrum to speak at UE Andiron Lecture
Cynthia Sturgis Landrum, CEO and director of the Evansville Vanderburgh Public Library, will be the speaker for the University of Evansville Andiron Lecture on March 1. The lecture will begin at 4:00 p.m., in Eykamp Hall, Room 252, in Ridgway University Center on UE's campus. All of the Andiron lectures are free and open to the public.
Landrum's topic will be "Toward a New Nostalgia for Public Libraries: Engaging, Inquiring, and Empowering." During her talk, she will discuss the roots of library nostalgia. When and how was our nostalgia for libraries lost? Most importantly, how can we rediscover it for the greater good of our communities?
Landrum earned her bachelor's degree in linguistics at Northwestern University, her master's degree in library and information science at the University of Southern Mississippi, and is a doctoral candidate in managerial leadership for the information professions at Simmons College.
She is councilor-at-large on the Council of the American Library Association, past president of the Arizona Library Association and a former board member of the Institute for Science Education and Technology. Her professional mission is to empower individuals to reach their highest potential so they can impact and transform communities. As one example of this commitment, she tutors K-12 students from Chicago Public Schools, providing homework assistance with a primary focus on reading.
The Andiron Lecture series is sponsored by the William L. Ridgway College of Arts and Sciences and supported by a generous gift from Donald B. Korb. For more information, call 812-488-1070 or 812-488-2589.
Graduating? Transferring? Federal loan repayment counseling session required
Students who have received federal direct loans (subsidized/unsubsidized) and plan to graduate in the spring or summer (or transfer after the spring semester) are required to attend a loan repayment counseling session.
The Office of Financial Aid will hold the first session of the semester on Wednesday, February 22, at 6:00 p.m. in Room 126, Hyde Hall. Sessions will also be held on April 26 at 2:00 p.m. and May 5 at 11:30 a.m.
Submitted by Amy Sowders as560@evansville.edu
Sculptor Chet Geiselman exhibits work
The work of sculptor Chet Geiselman is on display in an exhibit at the Krannert Gallery in the Krannert Hall of Fine Arts until March 28. A reception will be held for Geiselman at 6:30 p.m. on March 16.
Geiselman earned a BS in Art from the University of Southern Indiana and an MFA in metalsmithing from Southern Illinois University at Carbondale.
He creates works that combine the familiar materials of wood and steel with re-contextualized found objects. In his works, the interplay of form and content generates a tension that is meditative, awkward, humorous, playful, and ultimately open-ended.
Geiselman grew up in a small German farming community in southern Indiana. His grandfather was a blacksmith, and his father and uncle were welders. Chet learned to weld and build things with his hands at a very early age. Geiselman has taught sculpture and metalsmithing at several colleges and universities over the years. He has shown his sculptures both nationally and internationally including six one-person exhibitions at Vale Craft Gallery in Chicago as well as numerous juried exhibitions. Currently Geiselman is the 3D studio manager and instructor of art – 3D foundations at Ball State University.
Beauty of Engineering scheduled for March 4
The College of Engineering and Computer Science and TwiSTEM (Tri-State Women in Science, Technology, Engineering, and Math) will host the 2017 Beauty of Engineering event on Saturday, March 4.
The event begins at 8:00 a.m. with doors opening at 7:30 a.m. The event will be in the Koch Center for Engineering and Science. The morning event will introduce girls in grades 4 through 8 to engineering and computer science. The activities are executed in a rotation through various STEM related stations staffed by professional women and college students in the fields of engineering and computing science.
The cost is $10 per participant and is non-refundable except in the event of cancellation or full capacity. Enrollment is limited to the first 200 girls, and registration is open until February 24. Individuals and organizations are welcome.
More information and the reservation form can be found on the event flyer or by e-mailing twiSTEM.evv@gmail.com.
College Mentors for Kids T-shirt sale
Support your local College Mentors for Kids chapter by ordering a specialty light weight, long-sleeved T-shirt! E-mail hn22@evansville.edu to pre-order one, or order one from a member of College Mentors for Kids. The cost for the shirt is $20 and payment is due March 1. Shirts will arrive n within two weeks after spring break.
Submitted by Hannah Nilsen hn22@evansville.edu
Tell us about your UE campus traditions and rituals!
Campus traditions, be they academic, social, or somewhere in between, speak to the distinctive personality and character of a university. We are gathering information about rituals and traditions across the UE campus to better celebrate who we are and better welcome those who want to be a part of our community. Would you share with us the most important rituals/traditions your department, program, or organization hosts/sponsors each year?
For example, a popular tradition at UE, hosted by the art department and the Clay Club, is the annual Chili Bowl sale in the fall. Student Life is well-known for hosting the springtime Bike Race. And we all know about those bright orange luggage tags that take us to our beloved Harlaxton Manor.
You are invited to take this survey and list/name the rituals/traditions/events/activities that your program or department sponsors.
Submitted by Tamara Gieselman tg85@evansville.edu
Propose your own GAP project!
GAP is now accepting proposals from both faculty members and students. If you have an idea to make a difference in your community, we encourage you to apply. Class credit and financial support is available, and your idea can help nonprofits, for profit businesses, or civic projects.
Faculty member proposals and student proposals must be submitted no later than noon on February 22. Spots are limited, apply early!
For more information, call 812-488-5002 or visit the GAP program web page.
Submitted by Cindy Kelley ck116@evansville.edu
Compost on campus petition in Ridgway University Center
ECO will have a compost on campus petition in Ridgway University Center on February 16-17, from 11:00 a.m.-2:00 p.m. The petition is the result of a semester's worth of research done by the Fall 2016 Environmental Ethics Class, and will allow ECO to gauge student interest and support for a composting program on campus.
Submitted by Tyler Wintermute tw172@evansville.edu
Village housing request cards available
Students wishing to live in a Village housing unit should pick up and submit their Village housing request cards this week. Cards are available Monday-Friday in the Office of Residence Life from 8:00 a.m.-5:00 p.m. Remember, Village housing request cards are due by 5:00 p.m. on Friday, February 17.
Submitted by Brian Conner bc32@evansville.edu
Eykamp Prize nominations are due March 15
Nominations for the second annual Eykamp Prize are due by 5:00 p.m. on Wednesday, March 15.Nominations can be submitted to Michael Austin, executive vice president for academic affairs, in writing or by e-mail at ma352@evansville.edu.
The Eykamp Prize was established by Richard and Rita Eykamp in 2015 to honor faculty achievement at the University of Evansville. Recipients of the prize will receive an award of $10,000 in recognition of extraordinary contributions to the University of Evansville as University Citizens. Examples of such contributions include deep and successful involvement in recruiting students; expanding the number, scope, and competitiveness of grant funding for their department; and bringing positive public awareness to the University through scholarship, knowledge, and understanding of their discipline. Up to two prizes a year may be awarded.
Nominations for the award may come from any member of the University of Evansville Community.
Nominees should be tenured or tenure-track faculty members at the University of Evansville who have not received the award in the previous five years.
Nominations should include the name of the faculty member and a brief statement of the reasons that he or she are being nominated.
Recipients of the Eykamp Award will be selected by an awards committee, appointed by the EVPAA, which includes members of the faculty and staff, academic administrators, and at least one member of the Board of Trustees. Awards will be announced and presented at the May Commencement ceremony.
USPS closed on President's Day
This is a reminder that the United States Postal Service (USPS) will be closed in observance of President's Day, Monday, February 20. Please note that UE will not be able to pick up mail from USPS that day since the post office will be closed. Any mail picked up from UE areas by mail services on that day will be transported to Data Mail to be metered and mailed on the afternoon of Tuesday, February 21. For mailing questions, contact mail services at ext. 2197.
Submitted by Kim Winsett kw83@evansville.edu
Reminder - New Enterprise and National rental rates now effective
New cost saving Enterprise holdings (Enterprise Rent-a-Car and National Car Rental) rental rates became effective on January 15. In addition, to car rental savings, discounted commercial truck rental rates have been added.
Travelers are reminded that the rental process remains the same and the new rates are loaded onto the UE account number. To check out the new rental rates visit the AceLink Travel website.
Please note - existing reservations (those made prior to January 15) will not be updated and travelers will need to cancel and rebook the reservations to obtain the new rates.
For questions, contact Kim Winsett at ext. 2940 or e-mail kw83@evansville.edu.

Elizabeth Coons represents UE at Federal Advocacy Forum
PTA '17 student Elizabeth Coons will be one of four student delegates, selected by APTA, at the 2017 Federal Advocacy Forum in Washington, DC, from March 26-28. She will network with other physical therapy advocates and meet with congress to discuss issues that impact physical therapy and its patients at both the state and national levels.
Submitted by Jennifer Simon js698@evansville.edu
Parks's essay published in book on hostageship
Chair of the Department of History Annette Parks's article, "'Thy Father's Valiancy Has Proved No Boon': The Fates of Helena Angelina Doukaina and Her Children," has been published in Medieval Hostageship c 700-c1500 Hostage, Captive, Prisoner of War, Guarantee, Peacemaker. The volume is published as part of the Routledge Research in Medieval Studies series. It is co-edited by UE alumna Katherine Weikert, lecturer in early medieval European history at the University of Winchester
Submitted by Annette Parks ap3@evansville.edu
Contribute to AceNotes
To have content considered for inclusion in AceNotes, please submit a Marketing Request Form. Deadline for submission to AceNotes is 10:00 a.m. on the requested date of publication. Only articles concerning UE related/sponsored activities will be accepted. Articles submitted to AceNotes may be edited for length and clarity. Submitter contact information is at the end of each article.