| | |
| --- | --- |
| AceNotes Today | Tuesday, January 31, 2017 |
UE issues statement on immigration restriction order
The University of Evansville (UE) has issued a statement in response to the executive order restricting immigration to the United States from certain countries. The full statement is as follows:
"The University of Evansville draws its strength from the broad diversity of its students, staff, and faculty. Our mission as an institution of higher education affiliated with the United Methodist Church calls us to create and sustain an environment in which people from all nations, cultures, and religions feel safe and supported as they pursue an education.

The recent executive order restricting immigration to the United States by residents of seven countries contradicts the values of openness and inclusion that support UE's educational mission and core identity. We urge the administration to rescind this order, and we encourage political leaders from all parties and branches of government to strengthen the protections that our nation has historically extended to immigrants and refugees who want to improve their lives by working and studying in the United States.

We are proud to affirm our unequivocal support for the members of our community who come from nations affected by this executive order. These students, faculty, staff, and administrators have made enormous contributions to the educational and cultural environment of the University and of the Evansville community, and we will do everything in our power to protect their right to work and study here. At UE, we stand by the principle that access to a quality education for all, including international, refugee, and undocumented students, is essential for a world that is safer and better prepared to deal with the challenges we face."
The University of Evansville welcomes students from 51 countries, and international students from the impacted countries of Syria, Somalia, and Iran are studying at UE this semester.
Students - UE wants to recognize your achievements
The University of Evansville wants you to be recognized for your achievements such as making the dean's list, studying at Harlaxton, winning an award, or attaining an internship. The University publicizes these accomplishments through Merit, an online platform.
Merit allows UE to send news items about your achievements back to your hometown newspapers, notifies your local government representative, and publishes them on the web. In addition, you can sync your Merit page with popular social networks like Twitter, Facebook, and LinkedIn so that updates to your page will reach your contacts in those networks, too.
The first time UE adds one of your achievements to Merit, you'll receive a Welcome to Merit e-mail with instructions on how to sign in to your page and customize it. You can add a profile photo and list on-campus activities and work experience.
As the University issues news stories about your accomplishments, you'll receive e-mails with links to view your story online
Your online reputation is important – most employers Google an applicant's name during the hiring process for jobs and internships. By using Merit, UE helps you create a positive online profile.
If you have questions about Merit and how it can work for you, contact University Relations at ext. 2236 or uerelations@evansville.edu.
You can also learn more about Merit and how you can utilize it by viewing their student information page.
Interfaith Rally of Support scheduled for 5:30 p.m. TODAY
The campus community is invited to an Interfaith Rally of Support for our Muslim sisters and brothers today, Tuesday, January 31 at 5:30 p.m. on the Sesquicentennial Oval at Clifford Circle. We will stand with our Muslim brothers and sisters and with refugees from all places around the globe. We will embody the mission of the University, which calls us to create and sustain an environment in which people from all nations, cultures, and religions feel safe and supported as they pursue an education. We will stand opposed to the recent executive order against refugees, which restricts immigration to the United States by residents of seven countries and contradicts the values of openness and inclusion that support UE's educational mission and core identity. Women can feel free to wear a hijab in solidarity with our Islamic friends. Feel free to bring signs and posters with messages of peace, love, and support for inclusion. A Facebook event has also been created. Please feel free to share.
Rosary group
The Newman Club will be praying the rosary every Tuesday at 11:00 a.m. in Room 209 in the library. All students and faculty are welcome! For more information, contact Olivia Voegerl at ov4@evansville.edu.
This Week in Music: Garnet Ungar faculty recital
UE music professor Garnet Ungar (piano) will present a faculty recital this evening, January 31, at 7:30 p.m. in Wheeler Concert Hall. The program will include several works by Beethoven, Schubert's Four Impromptus (D. 935), and Balakirev's Islamey: An Oriental Fantasy. The concert is free and open to the public.
Lunch and Lead: Enthusiasm!
Lunch and Lead? Today? Yay! Join us at 12:30 p.m. in Eykamp Hall, Room 252, Ridgway University Center, to learn more about enthusiasm and getting people excited about your organization's goals, ambitions, and needs.This Lunch and Lead will be presented by Jonathan Kelly from UE admissions. This event is free and open to all students, faculty, staff, and UE community members. We encourage attendees to bring their lunch with them to these events.
Like free pizza? Want a free trip to Germany, but also want to attend the rally?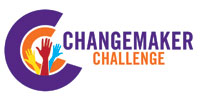 In order to accommodate students who wish to participate in both the Changemaker Challenge and this evening's rally, the timing for the Changemaker Challenge session has been revised. It will begin at 5:00 p.m., pause at 5:30 p.m., then reconvene from 6:15-7:00 p.m. in Eykamp Hall, Rooms 252-255, Ridgway University Center.
You'll still get pizza, information on how to polish your pitch from Zac Parsons at TEDxEvansville and Honeymoon Coffee Co., and learn how your team can go to Germany all expenses paid!
More info? E-mail el131@evansville.edu.
Harlaxton update sessions for faculty and staff members
The Office of Study Abroad invites any faculty and staff member to a Harlaxton update session!
During this session we will be discussing some of the changes that have occurred with the Harlaxton program over the past few months. This would be a great opportunity to learn more about things like dates, pricing, and classes. There will be two sessions for faculty and staff members to attend: the first is today - January 31 - from 11:00 a.m.-1:00 p.m. The second session will be held on Thursday, February 2 from 3:00-5:00 p.m. Both sessions will be held in the J Henry Schroeder Boardroom (Room 203) in the library.
If you have any questions, please e-mail Greta Becker at gb91@evansville.edu.
I-House: Palestine
Tonight's I-House presentation will be about Palestine. Fahad and Faisal Alsaid will be presenting. They are both biochemistry majors. Fahad likes to listen to music and play badminton. Faisal likes photography. He also enjoys playing video games and ping pong. They both like the faculty here on campus. They also have a special treat for you all: Palestinian traditional cookies! So make sure to stop by tonight at 7:00 p.m., upstairs in Ridgway University Center, to learn all about Palestine!
Study Abroad Fair in February!
Join the Office of Education Abroad for a study abroad fair!
Next month the Office of Education Abroad will be hosting a number of visitors who will talk about opportunities for students to go abroad! There will be several study abroad program providers in attendance, and this would be the perfect opportunity to ask them any study abroad questions you might have. There will also be information about scholarships and opportunities to intern and volunteer abroad. Come grab some free food and see if study abroad will work for you.
The fair will be held on Thursday, February 9, from 10:00 a.m.-2:00 p.m. in Eykamp Hall, Room 251, Ridgway University Center. For any questions, please e-mail Greta Becker at gb91@evansville.edu.
Professor Mari Plikuhn to Speak at February Andiron Lecture
Mari Plikuhn, University of Evansville associate professor of sociology, will be the speaker for UE's Andiron Lecture on Wednesday, February 1. The lecture, which is free and open to the public, will begin at 4:00 p.m., in Eykamp Hall, Room 252, in Ridgway University Center.
The topic of Plikuhn's lecture will be "Alpha Scholars and First- Generation Families." Students who are the first in their families to attend college represent a growing presence on college campuses nationwide, yet research on concerns and challenges their families face with their college attendance is non-existent. During her talk, Plikuhn will present information from a study that bridged this gap in research by examining family experiences of 400 first-generation college students.
Plikuhn is associate director of UE's Eykamp Center for Teaching Excellence. She was named the University of Evansville Outstanding Teacher of the Year in 2012 and currently serves as the Governor of Indiana for Pi Gamma Mu, International Honor Society in Social Sciences. She earned her PhD and MS degree in sociology from Purdue University. She also earned MS degrees in sociology and marriage and family therapy and a graduate certification in survey research from Purdue University Calumet. Her area of research specialization is in family sociology, specifically in the successes and challenges of first-generation college students.
Other lectures in this series include:
• March 1, 4:00 p.m., Eykamp Hall, Room 252, Ridgway University Center
"Toward a New Nostalgia for Public Libraries: Engaging, Inquiring, and Empowering" – Cynthia Sturgis Landrum, director of the Evansville-Vanderburgh Public Library
• April 5, 4:00 p.m., Eykamp Hall, Room 252, Ridgway University Center
"Diggers, Farmers, and Townsmen: Irish Immigrants in Southwestern Indiana" – Daniel Gahan, UE professor of history
The Andiron Lecture series is sponsored by the William L. Ridgway College of Arts and Sciences and supported by a generous gift from Donald B. Korb. For more information, call 812-488-1070 or 812-488-2589.
Recyclemania starts February 5 – competitions, prizes, and more!
UE will be participating again this year in Recyclemania, the annual recycling tournament for universities! This year UE will have a pledge contest and recycling weight contest between residence halls, with prizes and a trophy. Keep tuned to AceNotes and UE's Department of Environmental Management Facebook page for more information.
File the 2017-18 FAFSA by March 10 at www.fafsa.gov
Continuing students should file the 2017-18 FAFSA (free application for federal student aid) to apply for federal, state, and university need-based financial aid, including all federal student loans. UE's FAFSA code is 001795.
Submitting by March 10 is essential for Indiana residents, and highly recommended for all.
Questions regarding the FAFSA should be directed to the Office of Financial Aid (Olmsted Administration Hall, Room 116) at 812-488-2364, 800-424-8634, or financialaid@evansville.edu.
IRS data retrieval tool
The IRS data retrieval tool transfers parent and/or student IRS tax information into the FAFSA. The 2017-18 FAFSA uses 2015 federal tax data just as the 2016-17 FAFSA did, so there is no reason to wait to submit.
UE grad named teacher of the week
Central High School teacher Sasha Huff Hudson, a 2009 graduate of UE's School of Education, was recently named the teacher of the week in the Evansville Courier and Press. Hudson, who teaches both English and Spanish at Central High School, says her favorite part of teaching is helping students learn new information.
In an interview with the Courier and Press, Hudson said, "In Spanish, I love teaching a student something for the first time. It's a great feeling to know that I can take a student who, at the beginning of the year, knows almost no Spanish and by the end of the year, he or she can have a conversation, write paragraphs, and read pages."
This honor exemplifies the collaborative work among the English, creative writing, foreign language, and education departments at the University of Evansville. Working in partnership, faculty members cultivate students' passions and build upon their knowledge to prepare them for successful classroom teaching.
Pouliot and Hochwender co-author essay
Amber Pouliot, British Studies professor at Harlaxton, and Kristina Hochwender, associate professor of English at UE, recently co-authored an essay. The essay was about Hochwender's use of a digital humanities project developed from a conference co-organized by Pouliot in 2015, called Placing the Author. In addition to the conference, Pouliot and her co-organizers curated the Postcard Project, which invited literary tourists to post digital postcards of sites associated with nineteenth-century authors. During the spring 2016 term at Harlaxton, Hochwender asked her students to take part in the Postcard Project and to produce their own digital postcards as a reflective learning exercise. The essay has just been posted to the Journal of Victorian Culture Online.
Andueza publishes a book chapter on Spanish exclamatives
Lorena Andueza, assistant professor of Spanish, is the co-author of "Embedded Exclamatives and the Ingredients of Grounded Belief," a book chapter that has been published in Advances in the Analysis of Spanish Exclamatives edited by Ignacio Bosque, a Spanish linguist member of the Royal Spanish Academy.
Kopta's research group publishes papers in clinical psychology's top journals
Professor of psychology Mark Kopta's CelestHealth Research Group had seven research papers published in some of clinical psychology's top journals. Kopta is founder and executive director of the CHRG.
The authors included researchers in the fields of psychiatry and psychology from Harvard University, Johns Hopkins University, University of Trier in Germany, Marquette University, University of Wisconsin--Madison, and University of Denver.
Three of the papers received honors for the high quality of their work—Early Career Award, Association of University and College Counseling Center Directors Award, and Invited Paper in clinical psychology's top journal, Psychotherapy.
Family and friends of Philip Gerhart
Philip Gerhart, PhD, PE, of Evansville passed away Friday, January 27, at Deaconess Hospital, at the age of 70. He was dean of engineering and computer science and professor of mechanical and civil engineering at the University of Evansville.
Philip was born August 5, 1946, in Kokomo, Indiana, the son of the late Otis Gerhart and Edith Gerhart Marquand.
He earned his BSME degree from Rose-Hulman Institute of Technology in 1968 and his MS and PhD. degrees in mechanical engineering from the University of Illinois at Urbana-Champaign in 1969 and 1971. Before becoming chair of mechanical and civil engineering at the University of Evansville, he was on the mechanical engineering faculty at the University of Akron from 1971 to 1984. He also served as interim vice president of academic affairs at UE from 2001-2002.
Gerhart taught a variety of courses in thermo-fluid sciences. He has consulted widely in the power generation and process industries and has authored or coauthored three books on fluid mechanics and fluid machinery.
Since 1975, he was deeply involved in the development of the American Society of Mechanical Engineers Performance Test Codes. He served as ASME vice president for performance test codes, and was a member and vice-chair of the Committee on Fans, chair of the Committee on Fired Steam Generators, and a member of the Standing Committee on Performance Test Codes.
Gerhart was a Life Fellow of the American Society of Mechanical Engineers. His honors and awards include the Outstanding Teacher Award from the Faculty Senate of the United Methodist Church, the ASME Dedicated Service Award, the ASME Performance Test Codes Gold Medal, ASME Student Section Outstanding Teacher, the Cummins Engine Co. Award, and Hemmingway Gold Medal from Rose-Hulman Institute.
He served in many volunteer leadership roles, including teacher and elder at Northwest Avenue Church of Christ in Tallmadge, Ohio, and Cullen Avenue/Crossroads Christian Church. Gerhart served in the Boy Scouts as scoutmaster, as well as a variety of other roles. He was elected to the Buffalo Trace Council Executive Board in 2005. Eighty-six scouts earned Eagle under his leadership. In 2001, he was awarded the Silver Beaver, recognizing exceptional character for distinguished service. He was an avid reader, and enjoyed spending time with his family and dogs.
He is survived by his beloved wife of 49 years, Mary Lou (Huffer) Gerhart of Evansville; daughter, Ann Bauer (John) of Florissant, Missouri; son, Andy Gerhart (Amy) of Farmington, Michigan; grandchildren, Bryan and Mark Bauer of Florissant, Isabelle, Eli, and Adrianna Gerhart of Farmington; brother-in-law, Dale Huffer (JoAnn); nieces, Suzi Huffer and Karen Roberson.
Funeral services will be held at 1:00 pm, Tuesday, January 31, at Crossroads Christian Church, locted at 10800 Lincoln Avenue, Newburgh, Indiana. Pastor Jack Arney and Mark Whited will officiate. Burial will be in Burlington Cemetery, Burlington, Indiana.
Friends may visit from 4:00-8:00 p.m., Monday, January 30, at Boone Funeral Home East Chapel-A Family Tradition Funeral Home, located at 5330 Washington Avenue, Evansville, and again from 11:00 a.m. until time of service at 1:00 p.m., Tuesday at Crossroads Christian Church.
Memorial contributions may be made to University of Evansville College of Engineering and Computer Science in memory of Phil Gerhart, 1800 Lincoln Ave., Evansville, IN 47714.
Condolences may be made to the family online at boonefuneralhome.net.

Contribute to AceNotes
To have content considered for inclusion in AceNotes, please submit a Marketing Request Form. Deadline for submission to AceNotes is 10:00 a.m. on the requested date of publication. Only articles concerning UE related/sponsored activities will be accepted. Articles submitted to AceNotes may be edited for length and clarity. Submitter contact information is at the end of each article.