| | |
| --- | --- |
| AceNotes Today | Monday, January 30, 2017 |
UE issues statement on immigration restriction order
The University of Evansville (UE) has issued a statement in response to the executive order restricting immigration to the United States from certain countries. The full statement is as follows:
"The University of Evansville draws its strength from the broad diversity of its students, staff, and faculty. Our mission as an institution of higher education affiliated with the United Methodist Church calls us to create and sustain an environment in which people from all nations, cultures, and religions feel safe and supported as they pursue an education.

The recent executive order restricting immigration to the United States by residents of seven countries contradicts the values of openness and inclusion that support UE's educational mission and core identity. We urge the administration to rescind this order, and we encourage political leaders from all parties and branches of government to strengthen the protections that our nation has historically extended to immigrants and refugees who want to improve their lives by working and studying in the United States.

We are proud to affirm our unequivocal support for the members of our community who come from nations affected by this executive order. These students, faculty, staff, and administrators have made enormous contributions to the educational and cultural environment of the University and of the Evansville community, and we will do everything in our power to protect their right to work and study here. At UE, we stand by the principle that access to a quality education for all, including international, refugee, and undocumented students, is essential for a world that is safer and better prepared to deal with the challenges we face."
The University of Evansville welcomes students from 51 countries, and international students from the impacted countries of Syria, Somalia, and Iran are studying at UE this semester.
Under Armour sale at the UE Bookstore
The UE Bookstore is offering 25 percent OFF of all Under Armour purchases until February 3 on the remaining stock of inventory. This includes all shorts, polos, T-shirts, and sweatshirts. Hurry while supplies last.
I-House: Palestine
Tonight's I-House presentation will be about Palestine. Fahad and Faisal Alsaid will be presenting. They are both biochemistry majors. Fahad likes to listen to music and play badminton. Faisal likes photography. He also enjoys playing video games and ping pong. They both like the faculty here on campus. They also have a special treat for you all: Palestinian traditional cookies! So make sure to stop by tonight at 7:00 p.m., upstairs in Ridgway University Center, to learn all about Palestine!
Rosary group
The Newman Club will be praying the rosary every Tuesday at 11:00 a.m. in Room 209 in the library. All students and faculty are welcome! For more information, contact Olivia Voegerl at ov4@evansville.edu.
Study Abroad Fair in February!
Join the Office of Education Abroad for a study abroad fair!
Next month the Office of Education Abroad will be hosting a number of visitors who will talk about opportunities for students to go abroad! There will be several study abroad program providers in attendance, and this would be the perfect opportunity to ask them any study abroad questions you might have. There will also be information about scholarships and opportunities to intern and volunteer abroad. Come grab some free food and see if study abroad will work for you.
The fair will be held on Thursday, February 9, from 10:00 a.m.-2:00 p.m. in Eykamp Hall, Room 251, Ridgway University Center. For any questions, please e-mail Greta Becker at gb91@evansville.edu.
This Week in Music: Garnet Ungar faculty recital
UE music professor Garnet Ungar (piano) will present a faculty recital this evening, January 31, at 7:30 p.m. in Wheeler Concert Hall. The program will include several works by Beethoven, Schubert's Four Impromptus (D. 935), and Balakirev's Islamey: An Oriental Fantasy. The concert is free and open to the public.
Lunch and Lead: Enthusiasm!
Want to get people more involved? Join us for Lunch and Lead on January 31 at 12:30 p.m. in Eykamp Hall, Room 252, Ridgway University Center, to learn how to get people excited about your organization's goals, ambitions, and needs. This Lunch and Lead will be presented by Jonathan Kelly from UE admissions. This event is free and open to all students, faculty, staff, and UE community members. We encourage attendees to bring their lunch with them to these events.
Like free pizza? Want a free trip to Germany, but also want to attend the rally?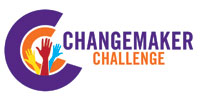 In order to accommodate students who wish to participate in both the Changemaker Challenge and this evening's rally, the timing for the Changemaker Challenge session has been revised. It will begin at 5:00 p.m., pause at 5:30 p.m., then reconvene from 6:15-7:00 p.m. in Eykamp Hall, Rooms 252-255, Ridgway University Center.
You'll still get pizza, information on how to polish your pitch from Zac Parsons at TEDxEvansville and Honeymoon Coffee Co., and learn how your team can go to Germany all expenses paid!
More info? E-mail el131@evansville.edu.
Beauty of Engineering scheduled for March 4
The College of Engineering and Computer Science and TwiSTEM (Tri-State Women in Science, Technology, Engineering, and Math) will host the 2017 Beauty of Engineering event on Saturday, March 4.
The event begins at 8:00 a.m. with doors opening at 7:30 a.m. The event will be in the Koch Center for Engineering and Science. The morning event will introduce girls in grades 4 through 8 to engineering and computer science. The activities are executed in a rotation through various STEM related stations staffed by professional women and college students in the fields of engineering and computing science.
The cost is $10 per participant and is non-refundable except in the event of cancellation or full capacity. Enrollment is limited to the first 200 girls, and registration is open until February 24. Individuals and organizations are welcome.
More information and the reservation form can be found on the event flyer or by e-mailing twiSTEM.evv@gmail.com.
Red Cross blood drive sponsored by UELA
On Tuesday, January 31, the University of Evansville Leadership Academy will sponsor a blood drive hosted by the Red Cross. The Blood Drive will take place in Eykamp Hall, Room 251, Ridgway University Center, from noon-5:00 p.m. Walk-ins are welcome, though there may be a slight wait. If you have any questions, please contact Kendall Turner at kt131@evansville.edu. Let's help the Red Cross achieve their goal!
Harlaxton update sessions for faculty and staff members
The Office of Study Abroad invites any faculty and staff member to a Harlaxton update session!
During this session we will be discussing some of the changes that have occurred with the Harlaxton program over the past few months. This would be a great opportunity to learn more about things like dates, pricing, and classes. There will be two sessions for faculty and staff members to attend: the first is today - January 31 - from 11:00 a.m.-1:00 p.m. The second session will be held on Thursday, February 2 from 3:00-5:00 p.m. Both sessions will be held in the J Henry Schroeder Boardroom (Room 203) in the library.
If you have any questions, please e-mail Greta Becker at gb91@evansville.edu.
UE Hesburgh lecturer to discuss "Reformation Era and Makings of Modernity"
The University of Evansville will host the fifth annual Hesburgh Lecture in collaboration with the Notre Dame Club of the Tri-State, on Friday, February 24. The lecture will begin at 7:00 p.m. in Room 170 (Smythe Lecture Hall) of UE's Schroeder School of Business Building.
This year's guest speaker will be Brad D. Gregory, director of Notre Dame's Institute for Advanced Study. His topic will be "The Reformation Era and the Makings of Modernity." Gregory will discuss ways in which conflicts of the Reformation era prompted unintended historical developments that created the modern Western world, and without which we cannot understand contemporary problems such as the presumed conflict between science and religion, unending moral disagreements, global climate change, and the secularization of knowledge.
Gregory is a professor of history and holds the Dorothy G. Griffin Chair in the Department of History at Notre Dame. Together with Randall Zachman, he serves as the North American editor of the Archive for Reformation History. Gregory earned his PhD in history from Princeton University and his MA in history from the University of Arizona. He received his licentiate degrees in philosophy from the Higher Institute of Philosophy of the Catholic University of Leuven, Belgium. He earned his BA degree in history from the Catholic University of Leuven, and his BS in history from Utah State University. He has been awarded the Hiett Prize in the Humanities from the Dallas Institute of Humanities and Culture, and the Kaneb Teaching Award from the College of Arts and Letters, Notre Dame.
Gregory's research centers on Christianity in the Reformation era, including magisterial Protestantism, radical Protestantism, and Roman Catholicism approached comparatively and cross-confessionally. He is also interested in the long-term ideological influences and institutional consequences of the Reformation era on the making of the modern Western world. Another of his areas of research and interest is methodology and theory in the understanding of religion and history
Named for Rev. Theodore M. Hesburgh, president emeritus of the University of Notre Dame, the Hesburgh Lecture Series is a major community outreach program of Notre Dame alumni clubs around the nation. The series features Notre Dame faculty members discussing topics ranging from art and architecture to economics to social concerns.
Professor Mari Plikuhn to Speak at February Andiron Lecture
Mari Plikuhn, University of Evansville associate professor of sociology, will be the speaker for UE's Andiron Lecture on Wednesday, February 1. The lecture, which is free and open to the public, will begin at 4:00 p.m., in Eykamp Hall, Room 252, in Ridgway University Center.
The topic of Plikuhn's lecture will be "Alpha Scholars and First- Generation Families." Students who are the first in their families to attend college represent a growing presence on college campuses nationwide, yet research on concerns and challenges their families face with their college attendance is non-existent. During her talk, Plikuhn will present information from a study that bridged this gap in research by examining family experiences of 400 first-generation college students.
Plikuhn is associate director of UE's Eykamp Center for Teaching Excellence. She was named the University of Evansville Outstanding Teacher of the Year in 2012 and currently serves as the Governor of Indiana for Pi Gamma Mu, International Honor Society in Social Sciences. She earned her PhD and MS degree in sociology from Purdue University. She also earned MS degrees in sociology and marriage and family therapy and a graduate certification in survey research from Purdue University Calumet. Her area of research specialization is in family sociology, specifically in the successes and challenges of first-generation college students.
Other lectures in this series include:
• March 1, 4:00 p.m., Eykamp Hall, Room 252, Ridgway University Center
"Toward a New Nostalgia for Public Libraries: Engaging, Inquiring, and Empowering" – Cynthia Sturgis Landrum, director of the Evansville-Vanderburgh Public Library
• April 5, 4:00 p.m., Eykamp Hall, Room 252, Ridgway University Center
"Diggers, Farmers, and Townsmen: Irish Immigrants in Southwestern Indiana" – Daniel Gahan, UE professor of history
The Andiron Lecture series is sponsored by the William L. Ridgway College of Arts and Sciences and supported by a generous gift from Donald B. Korb. For more information, call 812-488-1070 or 812-488-2589.
UE Syrian student interviewed by Chronicle
UE Syrian student Hassan Taki Eddin was interviewed for an article in the Chronicle of Higher Education. Read the article today online to see his thoughts on a possible halt to the resettlement of Syrian refuges in America. He also discusses the positive experience he has had being a student at UE and living in Evansville.
File the 2017-18 FAFSA by March 10 at www.fafsa.gov
Continuing students should file the 2017-18 FAFSA (free application for federal student aid) to apply for federal, state, and university need-based financial aid, including all federal student loans. UE's FAFSA code is 001795.
Submitting by March 10 is essential for Indiana residents, and highly recommended for all.
Questions regarding the FAFSA should be directed to the Office of Financial Aid (Olmsted Administration Hall, Room 116) at 812-488-2364, 800-424-8634, or financialaid@evansville.edu.
IRS data retrieval tool
The IRS data retrieval tool transfers parent and/or student IRS tax information into the FAFSA. The 2017-18 FAFSA uses 2015 federal tax data just as the 2016-17 FAFSA did, so there is no reason to wait to submit.
Host for Road Trip!
Road Trip is February 17-19! The Office of Admission needs current UE students who live in residence halls to sign up to host. Please apply to host online, by e-mailing Ashley Ross (aj53@evansville.edu) or Jonathan Kelly (jk115@evansville.edu), or stopping by the Office of Admission in Room 104 in Olmsted Administration Hall.
January 2017 Pcard cycle ending
The January Pcard cycle which began December 22, ends January 23, at midnight. As of January 25, cardholders may schedule and run the January cycle report. January transactions may be reconciled in SDG2 until January 30. On January 30, the general ledger Pcard file will be uploaded and cardholders will be locked out of (unable to make changes) posted transactions for the January cycle.
Outstanding Teacher award
The UE Alumni Association recognizes an outstanding teacher for his or her exemplary instruction and student support at spring commencement. UE administrators, faculty, staff, students, and alumni may nominate a faculty member who exemplifies the award's criteria for outstanding teaching effectiveness that inspires the intellectual development of students. The nomination form is located on the Office of Alumni's Outstanding Teacher webpage.
Full-time faculty who have taught in the classroom at UE for two years or more and hold the rank of lecturer, instructor, assistant professor, associate professor, or professor are eligible for nomination.
Past award recipients are as follows:
Associate professor of anthropology James Berry 2011
Associate professor of sociology Mari Plikuhn 2012
Associate professor of mechanical and civil engineering Mark Valenzuela 2013
Associate professor of archaeology Jennie Ebeling 2014
Associate professor of psychology Margaret Stevenson 2015
Associate professor of sociology and criminal justice M. Kevin Gray 2016
The deadline to submit nominations is February 6, at 5:00 p.m. For questions, contact Tracey Folden at tf91@evansville.edu.
Pouliot and Hochwender co-author essay
Amber Pouliot, British Studies professor at Harlaxton, and Kristina Hochwender, associate professor of English at UE, recently co-authored an essay. The essay was about Hochwender's use of a digital humanities project developed from a conference co-organized by Pouliot in 2015, called Placing the Author. In addition to the conference, Pouliot and her co-organizers curated the Postcard Project, which invited literary tourists to post digital postcards of sites associated with nineteenth-century authors. During the spring 2016 term at Harlaxton, Hochwender asked her students to take part in the Postcard Project and to produce their own digital postcards as a reflective learning exercise. The essay has just been posted to the Journal of Victorian Culture Online.
Andueza publishes a book chapter on Spanish exclamatives
Lorena Andueza, assistant professor of Spanish, is the co-author of "Embedded Exclamatives and the Ingredients of Grounded Belief," a book chapter that has been published in Advances in the Analysis of Spanish Exclamatives edited by Ignacio Bosque, a Spanish linguist member of the Royal Spanish Academy.
Kopta's research group publishes papers in clinical psychology's top journals
Professor of psychology Mark Kopta's CelestHealth Research Group had seven research papers published in some of clinical psychology's top journals. Kopta is founder and executive director of the CHRG.
The authors included researchers in the fields of psychiatry and psychology from Harvard University, Johns Hopkins University, University of Trier in Germany, Marquette University, University of Wisconsin--Madison, and University of Denver.
Three of the papers received honors for the high quality of their work—Early Career Award, Association of University and College Counseling Center Directors Award, and Invited Paper in clinical psychology's top journal, Psychotherapy.
Family and friends of Philip Gerhart
Philip Gerhart, PhD, PE, of Evansville passed away Friday, January 27, at Deaconess Hospital, at the age of 70. He was dean of engineering and computer science and professor of mechanical and civil engineering at the University of Evansville.
Philip was born August 5, 1946, in Kokomo, Indiana, the son of the late Otis Gerhart and Edith Gerhart Marquand.
He earned his BSME degree from Rose-Hulman Institute of Technology in 1968 and his MS and PhD. degrees in mechanical engineering from the University of Illinois at Urbana-Champaign in 1969 and 1971. Before becoming chair of mechanical and civil engineering at the University of Evansville, he was on the mechanical engineering faculty at the University of Akron from 1971 to 1984. He also served as interim vice president of academic affairs at UE from 2001-2002.
Gerhart taught a variety of courses in thermo-fluid sciences. He has consulted widely in the power generation and process industries and has authored or coauthored three books on fluid mechanics and fluid machinery.
Since 1975, he was deeply involved in the development of the American Society of Mechanical Engineers Performance Test Codes. He served as ASME vice president for performance test codes, and was a member and vice-chair of the Committee on Fans, chair of the Committee on Fired Steam Generators, and a member of the Standing Committee on Performance Test Codes.
Gerhart was a Life Fellow of the American Society of Mechanical Engineers. His honors and awards include the Outstanding Teacher Award from the Faculty Senate of the United Methodist Church, the ASME Dedicated Service Award, the ASME Performance Test Codes Gold Medal, ASME Student Section Outstanding Teacher, the Cummins Engine Co. Award, and Hemmingway Gold Medal from Rose-Hulman Institute.
He served in many volunteer leadership roles, including teacher and elder at Northwest Avenue Church of Christ in Tallmadge, Ohio, and Cullen Avenue/Crossroads Christian Church. Gerhart served in the Boy Scouts as scoutmaster, as well as a variety of other roles. He was elected to the Buffalo Trace Council Executive Board in 2005. Eighty-six scouts earned Eagle under his leadership. In 2001, he was awarded the Silver Beaver, recognizing exceptional character for distinguished service. He was an avid reader, and enjoyed spending time with his family and dogs.
He is survived by his beloved wife of 49 years, Mary Lou (Huffer) Gerhart of Evansville; daughter, Ann Bauer (John) of Florissant, Missouri; son, Andy Gerhart (Amy) of Farmington, Michigan; grandchildren, Bryan and Mark Bauer of Florissant, Isabelle, Eli, and Adrianna Gerhart of Farmington; brother-in-law, Dale Huffer (JoAnn); nieces, Suzi Huffer and Karen Roberson.
Funeral services will be held at 1:00 pm, Tuesday, January 31, at Crossroads Christian Church, locted at 10800 Lincoln Avenue, Newburgh, Indiana. Pastor Jack Arney and Mark Whited will officiate. Burial will be in Burlington Cemetery, Burlington, Indiana.
Friends may visit from 4:00-8:00 p.m., Monday, January 30, at Boone Funeral Home East Chapel-A Family Tradition Funeral Home, located at 5330 Washington Avenue, Evansville, and again from 11:00 a.m. until time of service at 1:00 p.m., Tuesday at Crossroads Christian Church.
Memorial contributions may be made to University of Evansville College of Engineering and Computer Science in memory of Phil Gerhart, 1800 Lincoln Ave., Evansville, IN 47714.
Condolences may be made to the family online at boonefuneralhome.net.

Late rally falls short at Bradley
Trailing by 11 points in the fourth quarter, the University of Evansville Women's Basketball nearly pulled off their best comeback of the season, but it wasn't to be as the Purple Aces fell 56-52 to Bradley at Renaissance Coliseum.
"You have to give a lot of credit to Bradley," UE head coach Matt Ruffing said. "They played really hard, and they put a lot of pressure on us. I liked our effort to come back, but we have to try and figure out how we can play with that kind of intensity all game."
With the loss, UE dropped to 8-12 overall, which includes a 3-6 mark in Missouri Valley Conference play. Bradley, meanwhile, improved to 7-13 and 3-6, respectively.
After UE cut the deficit six points early in the final stanza, the Braves pushed back, with a Chelsea Brackmann put-back giving the team an 11-point cushion at 52-41 with just 4:13 left. Sara Dickey responded just 12 seconds later on the other end with a triple, and a Camary Williams steal resulted in another bucket to cut it back to six with 2:39 left. Following another Bradley turnover, Brooke Dossett was fouled on a lay-up, and she sank the ensuing free throw to make it a one possession game.
From there, Williams recorded a steal and found Dossett, but the jumper was off-target. The rebound landed fortuitously in the hands of Kerri Gasper beyond the three-point arc, but the shot wouldn't fall for the Aces, who were forced to foul.
Bradley did just enough at the free throw line, and the Aces wouldn't get any closer than three points over the final 73 seconds.
Williams led the Aces with 15 points on 5-of-10 shooting, and she also pulled down a team-best nine rebounds to go along with five steals. Dickey ended with 10 points.
Meanwhile, Leti Lerma enjoyed one of the better outings of her career for the Braves, scoring 24 points to go along with 17 rebounds, including nine of the offensive variety. As a team, BU recorded 27 offensive boards, out-rebounding UE 56-30 in the process.
The Aces will return home next weekend with games against Drake and Northern Iowa at the Ford Center.
UE Athletics Hall of Fame holds induction ceremony
The 43rd class of the University of Evansville Athletics Hall of Fame was officially inducted on Saturday evening at Ridgway University Center. Five individuals along with the 1958-59 National Championship Men's Basketball team were inducted.
Beginning the evening was Women's Tennis record holder Kate Chybowski. The program's all-time leader in singles and overall match wins was named an All-MVC player on three occasions and garnered ITA All-America Scholar-Athlete honors in 2010.
"I had three coaches when I was here and learned a lot of different styles here," Chybowski said. "I want to thank all of my professors who helped me to balance my biology major and tennis and help me to advance in my career. I am honored to be a part of this class that includes a championship team and several great athletes."
Jamie Davison was one of two former student-athletes on the evening to be inducted after moving onto a professional career. The 3-time All-MVC player was also the 2001 MVC Rookie of the Year and moved onto play softball at the next level following her time at Evansville.
"I am incredibly honored to be inducted today. UE is an incredible university, my five years at UE were some of the best years of my life," Davison said. "When your batting average is settled and your recognition has been handed out, the most important thing is the journey that you went on and the friendships were made."
Another student-athlete to enjoy a professional career was baseball star Willie Glen. In 2014, Glen had his jersey retired by the Gary RailCats. At UE, he became the first player in MVC history to record at least 20 wins and 20 saves.
"This is a great event and an honor to be part of. You dream as a kid of having the ball in your hand with a chance to get the final out, but you do not dream of this," Glen said. "I was on teams that were under .500 and threw the ball that got the final out to win the league championship, no matter what, you always remember your teammates."
The leading scorer in program history – Kayla Lambert – was voted into the HOF in 2015, but received her induction this year due to the birth of her daughter last year. She left the program as the top scorer in MVC history and was the 2008 league Player of the Year.
"This is such an incredible honor, I am overwhelmed," Lambert said. "It is an honor to be here seven years later with my family, husband and my daughter and is such a sweet way to end my soccer career. There is no better way to complete it. All of the experience I received here and traveling all of the world with my teammates was an incredible experience."
Terra May was a 2-time MVC Defensive Player of the Year (1996, 97) and led the squad to league championships in both seasons. She was also named to the MVC All-Centennial Team.
"This is surreal, I am dumbfounded that it happened to me," May said. "Women's soccer is everything to me and it has been for a long time. I have to thank the female student-athletes who came before me for fighting for the opportunity to compete at this level."
Rounding out the night was the induction of the 1958-59 Men's Basketball team, who won the first of five National Championships that the program would enjoy. The team went 21-6 over the course of the season and is the third UE athletics team to be inducted. Coached by Arad McCutchan, team members included: Hugh Ahlering, Harold Cox, Walter Deal, Larry Erwin, Harold Halbrook, Tom Hamilton, Mel Lurker, Harold Malicoat, Tom Mulherin, Jim Nossett, Ken Reising, Bob Reisinger, P.M. Sanders, Ed Smallwood, Bill Thurneck, and Dale Wise.
Speaking on behalf of the squad was All-American Hugh Ahlering.
"On behalf of the teammates in attendance and those who could not be here, I would like to thank the UE Athletics Hall of Fame committee and the University of Evansville for inducting our team into the Hall of Fame," Ahlering said.

Evansville heads to Indiana State on Wednesday
Jaylon Brown scored a game-high 17 points and David Howard added 16, but Phil Fayne led Illinois State with 16 points and 10 rebounds as the Redbirds grabbed a 69-59 win over the University of Evansville Men's Basketball team on Sunday
Brown hit seven shots on the day and recorded three assists for the Purple Aces (10-13, 1-9 MVC). Howard matched his career-high with his 16 tallies, tying his mark set in 2014 against IUPUI. He was a solid 6-of-7 from the field.
Illinois State (18-4, 10-0 MVC) saw four players record double figures, led by Fayne's double-double. Paris Lee notched 15 points while Deontae Hawkins and Keyshawn Evans had 11 apiece.
"I am disappointed in the way we started the game and dug ourselves a hole right out of the gate, but we were able to battle back," Aces head coach Marty Simmons said. "Give Illinois State credit, they were really able to capitalize on our mistakes."
In the opening moments of the game, it was all Redbirds as the scooted out to a 20-6 lead over the first nine minutes of the game. Paris Lee opened it up with a triple before Ryan Taylor countered to tie it up in the first minute. From there, ISU went on a 17-3 stretch to open up the lead.
Despite the rough start, UE fought back as a 14-0 run made it a one-possession game. David Howard had five points in the rally as UE made it a 20-17 game with 7:27 left in the half. An 8-3 run saw ISU go back up by a 28-20 margin, but a Duane Gibson free throw with 2:24 on the clock got the Aces with a point at 29-28 before the Redbirds headed to halftime up 33-30.
Howard hit a pair of buckets in the first minute of the second half before a bucket by Jaylon Brown gave UE its first lead of the day at 36-35. The lead was short-lived as ISU countered with a 13-4 stretch to push the lead back to 10 at 48-38 just minutes later.
Evansville continued to stay within striking distance as Brown connected on a free throw with just under six minutes remaining to get UE back within four at 55-51, but the Redbirds had the answer as they were able to pull away and take the 69-59 victory.
ISU shot 48.9% on the day and hit 18 free throws. Evansville finished the day shooting 37.6% while finishing with a 36-26 edge in points in the paint.
Next up for UE is the quick trip up Highway 41 to Terre Haute as they face Indiana State on Wednesday evening. Tip is slated for 7:00 p.m. ET at the Hulman Center.

Florey named one of top 50 pitchers in the country
Fastpitch News has unveiled its FPN 2017 Preseason TOP 50 NCAA Softball Pitchers. The ranking was derived from numerous statistics to formulate a total score. The strength of schedule was also taken into account for more grueling schedules.
University of Evansville sophomore Morgan Florey was 33rd on the list of 50 NCAA pitchers. Florey was one of two Missouri Valley Conference pitchers named to the list as Drake's Nicole Newman was picked 46th.
Florey, the reigning MVC Freshman of the Year, tossed 190 innings in her freshman campaign while recording 214 strikeouts on her way to a 1.95 ERA. She won 16 games and went the distance on 14 occasions.
On the offensive side of the ball, Florey was also dominant, hitting .297 with eight home runs, 26 RBIs and 20 walks.
Evansville is set to officially begin the 2017 season on February 17 at the Plainsman Invite in Auburn, Alabama.
Contribute to AceNotes
To have content considered for inclusion in AceNotes, please submit a Marketing Request Form. Deadline for submission to AceNotes is 10:00 a.m. on the requested date of publication. Only articles concerning UE related/sponsored activities will be accepted. Articles submitted to AceNotes may be edited for length and clarity. Submitter contact information is at the end of each article.