| | |
| --- | --- |
| AceNotes Today | Friday, January 27, 2017 |
Students - UE wants to recognize your achievements
The University of Evansville wants you to be recognized for your achievements such as making the dean's list, studying at Harlaxton, winning an award, or attaining an internship. The University publicizes these accomplishments through Merit, an online platform.
Merit allows UE to send news items about your achievements back to your hometown newspapers, notifies your local government representative, and publishes them on the web. In addition, you can sync your Merit page with popular social networks like Twitter, Facebook, and LinkedIn so that updates to your page will reach your contacts in those networks, too.
The first time UE adds one of your achievements to Merit, you'll receive a Welcome to Merit e-mail with instructions on how to sign in to your page and customize it. You can add a profile photo and list on-campus activities and work experience.
As the University issues news stories about your accomplishments, you'll receive e-mails with links to view your story online
Your online reputation is important – most employers Google an applicant's name during the hiring process for jobs and internships. By using Merit, UE helps you create a positive online profile.
If you have questions about Merit and how it can work for you, contact University Relations at ext. 2236 or uerelations@evansville.edu.
You can also learn more about Merit and how you can utilize it by viewing their student information page.
Under Armour sale at the UE Bookstore
The UE Bookstore is offering 25 percent OFF of all Under Armour purchases until February 3 on the remaining stock of inventory. This includes all shorts, polos, T-shirts, and sweatshirts. Hurry while supplies last.
Lunch and Lead: Enthusiasm!
Want to get people more involved? Join us for Lunch and Lead on January 31 at 12:30 p.m. in Eykamp Hall, Room 252, Ridgway University Center, to learn how to get people excited about your organization's goals, ambitions, and needs. This Lunch and Lead will be presented by Jonathan Kelly from UE admissions. This event is free and open to all students, faculty, staff, and UE community members. We encourage attendees to bring their lunch with them to these events.
Like free pizza? Want a free trip to Germany, but also want to attend the rally?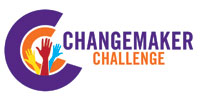 In order to accommodate students who wish to participate in both the Changemaker Challenge and this evening's rally, the timing for the Changemaker Challenge session has been revised. It will begin at 5:00 p.m., pause at 5:30 p.m., then reconvene from 6:15-7:00 p.m. in Eykamp Hall, Rooms 252-255, Ridgway University Center.
You'll still get pizza, information on how to polish your pitch from Zac Parsons at TEDxEvansville and Honeymoon Coffee Co., and learn how your team can go to Germany all expenses paid!
More info? E-mail el131@evansville.edu.
Nerd Wars 2017: Honors Program hosts battle of the brains
The Honors Program is hosting Nerd Wars trivia night on Tuesday, February 28, at 7:00 p.m., in Eykamp Hall, Ridgway University Center. Teams of five, consisting of students, faculty, administrators, and staff, will battle in a competition of wits while enjoying pizza, popcorn, and soda.
There will be prizes awarded to the top teams.
You can register online.
Pay your $5 per person entry fee to Jayme Williams in Room 238, Koch Center for Engineering and Science. Those who are unable to compose a team of five may still register and will be matched to make a team. The deadline to enter is February 1.
Questions can be e-mailed to Paige at ph89@evansville.edu.
University Worship this Sunday at 11:00 a.m.
This Sunday at the University Worship Service in Neu Chapel, we'll continue our series on the Sermon on the Mount. The service will begin at 11:00 a.m. The topic of the sermon will be "Jesus and Pharrell Williams."
Virtual networking with UE alumni - students invited
Work, live, play in Indianapolis … Learn more about opportunities in this great city during a UE Connect Virtual Networking Session on Tuesday, January 31 from 11:00 a.m.-noon (CST)! Connect online with UE alumni who work, live, and play in one of Forbes' 2016 Best Places for Young Professionals.
The online session is text-based 1-on-1 chats. There is no video component, and conversations will automatically end after eight minutes. It is compatible with mobile devices. You can participate from any location with an internet connection. You can also participate for any length of time. Can't make it for the entire hour? Feel free to enter and leave the event as your schedule permits!
Registration is easy, so don't wait. Register online by January 30 to join.
Questions? Contact the Office of Alumni and Parent Relations at 812-488-2586 or alumni@evansville.edu.
Red Cross blood drive sponsored by UELA
On Tuesday, January 31, the University of Evansville Leadership Academy will sponsor a blood drive hosted by the Red Cross. The Blood Drive will take place in Eykamp Hall, Room 251, Ridgway University Center, from noon-5:00 p.m. Walk-ins are welcome, though there may be a slight wait. If you have any questions, please contact Kendall Turner at kt131@evansville.edu. Let's help the Red Cross achieve their goal!
Professor Mari Plikuhn to Speak at February Andiron Lecture
Mari Plikuhn, University of Evansville associate professor of sociology, will be the speaker for UE's Andiron Lecture on Wednesday, February 1. The lecture, which is free and open to the public, will begin at 4:00 p.m., in Eykamp Hall, Room 252, in Ridgway University Center.
The topic of Plikuhn's lecture will be "Alpha Scholars and First- Generation Families." Students who are the first in their families to attend college represent a growing presence on college campuses nationwide, yet research on concerns and challenges their families face with their college attendance is non-existent. During her talk, Plikuhn will present information from a study that bridged this gap in research by examining family experiences of 400 first-generation college students.
Plikuhn is associate director of UE's Eykamp Center for Teaching Excellence. She was named the University of Evansville Outstanding Teacher of the Year in 2012 and currently serves as the Governor of Indiana for Pi Gamma Mu, International Honor Society in Social Sciences. She earned her PhD and MS degree in sociology from Purdue University. She also earned MS degrees in sociology and marriage and family therapy and a graduate certification in survey research from Purdue University Calumet. Her area of research specialization is in family sociology, specifically in the successes and challenges of first-generation college students.
Other lectures in this series include:
• March 1, 4:00 p.m., Eykamp Hall, Room 252, Ridgway University Center
"Toward a New Nostalgia for Public Libraries: Engaging, Inquiring, and Empowering" – Cynthia Sturgis Landrum, director of the Evansville-Vanderburgh Public Library
• April 5, 4:00 p.m., Eykamp Hall, Room 252, Ridgway University Center
"Diggers, Farmers, and Townsmen: Irish Immigrants in Southwestern Indiana" – Daniel Gahan, UE professor of history
The Andiron Lecture series is sponsored by the William L. Ridgway College of Arts and Sciences and supported by a generous gift from Donald B. Korb. For more information, call 812-488-1070 or 812-488-2589.
UE Syrian student interviewed by Chronicle
UE Syrian student Hassan Taki Eddin was interviewed for an article in the Chronicle of Higher Education. Read the article today online to see his thoughts on a possible halt to the resettlement of Syrian refuges in America. He also discusses the positive experience he has had being a student at UE and living in Evansville.
Get your tickets for Spotlight!
Tickets for UEMTA's philanthropy event Spotlight! will be sold during lunch and dinner today, and during lunch on Friday. Tickets are $5. Entry can also be purchased at the door for $5 starting at 5:30 p.m. on Friday. The event starts at 7:00 p.m., so get your ticket early to avoid any lines. There will be 15 students performing. Come support your friends and local music!
IOL applications still open
The Office of Cultural Engagement and International Services is still accepting applications for international orientation leaders! Join the team that works to welcome new international students to campus each August and throughout the year.
Apply online.
Applications are due January 30!
Resident Students Association has an opening
The Resident Students Association (RSA) has a vacancy on its executive board for Spring 2017. The position is vice president of area council programming, and it is a paid position. The main responsibilities of this position include maintaining communication with each hall council, attending programs, and serving on the executive board team. Requirements include serving on an area council or RSA's general assembly for at least one semester, having a 2.5 out of 4.0 GPA, and living on campus while serving on the executive board. Contact an127@evansville.edu for more information or if you are interested. Nominations for the position will be accepted until Monday, January 30, at noon.
Host for Road Trip!
Road Trip is February 17-19! The Office of Admission needs current UE students who live in residence halls to sign up to host. Please apply to host online, by e-mailing Ashley Ross (aj53@evansville.edu) or Jonathan Kelly (jk115@evansville.edu), or stopping by the Office of Admission in Room 104 in Olmsted Administration Hall.
Drag show performers!
Saturday, April 1, is the date of this year's annual drag show. The theme will be "Gays in Space!" The drag show raises money for local organizations such as Matt 25 and Aids Resource Group. If you would like to perform please contact uepride@gmail.com.
January 2017 Pcard cycle ending
The January Pcard cycle which began December 22, ends January 23, at midnight. As of January 25, cardholders may schedule and run the January cycle report. January transactions may be reconciled in SDG2 until January 30. On January 30, the general ledger Pcard file will be uploaded and cardholders will be locked out of (unable to make changes) posted transactions for the January cycle.
Chronicle of Higher Education available across campus
The UE libraries, in cooperation with the Office of the Executive Vice President for Academic Affairs, is happy to announce that the Chronicle of Higher Education is now available online to all students, staff, and faculty. Access is available by going to Chronicle.com. Off-campus access requires you to create an account using your UE e-mail address. Conduct searches, search archives and current news, and sign up for newsletters. Questions can be directed to Danielle at dw56@evansville.edu.
Build a house with Habitat in Nicaragua this summer!
Travel to Nicaragua this summer and help Habitat for Humanity build homes for families in need of safe, decent and affordable shelter.
As you build with the family, you'll be welcomed into the community. Eat traditional gallo pinto and other typical foods, meet the neighbors whose community you're helping to improve, and explore local sites. Learn about the innovative and holistic approach Habitat Nicaragua takes to serve families in need of decent shelter. This trip is a unique opportunity to experience life inside this culture. No experience is required! This build is your next step with Habitat to make the world a better place.
This summer program is accepting applications now. Find more information and cost of the program on the study abroad webpage. (Search for "Nicaragua" under Programs.)
Questions? Contact Amara Stuehling at as760@evansville.edu.
Kopta's research group publishes papers in clinical psychology's top journals
Professor of psychology Mark Kopta's CelestHealth Research Group had seven research papers published in some of clinical psychology's top journals. Kopta is founder and executive director of the CHRG.
The authors included researchers in the fields of psychiatry and psychology from Harvard University, Johns Hopkins University, University of Trier in Germany, Marquette University, University of Wisconsin--Madison, and University of Denver.
Three of the papers received honors for the high quality of their work—Early Career Award, Association of University and College Counseling Center Directors Award, and Invited Paper in clinical psychology's top journal, Psychotherapy.
UE graduate participates in presidential inauguration
Major Michelle A. Rakers, a 1990 graduate of the University of Evansville school of music, took part in the 58th Inauguration of the President of the United States on January 20, as a member of The President's Own United States Marine Band.
Rakers joined The President's Own United States Marine Band in May 1998 as a trumpeter/cornetist. She was appointed assistant director and commissioned a first lieutenant in 2004 and promoted to captain by Commandant of the Marine Corps General Michael W. Hagee in 2006. She was promoted to major and appointed executive officer and senior assistant director in 2014. She is the first female assistant director and first female commissioned officer in the history of The President's Own.
With the Marine Band, Rakers has performed at the White House, in the Washington, D.C., metropolitan area, and across the country during the band's annual concert tour. An advocate for education outreach, she led the band's Music in the Schools, Music in the High Schools, and Concerto Competition programs from 2007-14.
Rakers earned her bachelor's degree in music management from the University of Evansville, and her master's degree in trumpet performance from Northwestern University. She received a doctorate from the Peabody Conservatory of the Johns Hopkins University where she studied with Harlan Parker. She studied conducting with Mallory Thompson of Northwestern University and Kate Tamarkin of The Catholic University in Washington, D.C.
Her trumpet instructors included James Bursen of UE, Vincent Cichowicz of Northwestern University, and Chris Gekker of the Aspen Music Festival in Colorado. Prior to joining "The President's Own," Rakers enjoyed a career as an orchestral trumpeter, performing with many national orchestras.
During her tenure as an assistant director with The President's Own, Rakers has been a guest conductor, clinician, and public speaker, working with all-state and honor festivals and offering workshops at the Sibelius Academy of Finland, and universities throughout the United States. Rakers has appeared as a guest conductor with bands and orchestras throughout the nation and internationally.

In 2009 she received the University of Evansville's Distinguished Alumni Award and was granted an honorary induction into Tau Beta Sigma, a national music sorority.
The Marine Band provided music for the Inauguration swearing-in ceremony at the U.S. Capitol, led the second division of the parade down Pennsylvania Avenue, and performed at the Salute to the Armed Forces Inaugural ball. The President's Own is the only musical unit to participate in all three events.
The Marine Band is America's oldest continuously active professional musical organization. Founded in 1798, the band has performed for every U.S. president since John Adams. Known as "The President's Own" since the days of Thomas Jefferson, the Marine Band's mission is to provide music for the President of the United States and the Commandant of the Marine Corps.
Aces return to Valley play on the road
After putting the brakes on a four-game losing streak last time out, the University of Evansville Women's Basketball team will be looking to keep the wins coming this weekend as they hit the road to take on Illinois State and Bradley.
The Aces (8-10, 3-4 Missouri Valley Conference) held off a late Southern Illinois surge to pick up a 63-60 decision at the Ford Center. The win was a return to the kind of defensive intensity that UE showed earlier this season when the team reeled off seven wins in eight games to close out 2016. SIU was held to 30.9% shooting, and the game also marked the first time UE hadn't been out-rebounded since a New Year's Day victory over Loyola.
Offensively, the Aces were held to just over 53 points per game over the course of the four-game skid, and Sunday's win was a return to form for the high-scoring duo of Sara Dickey and Camary Williams. Dickey, UE's all-time leading scorer, put up 21 points in the contest while Williams chipped in 18 and 12 rebounds. Dickey (15.8) and Williams (15.2) the only teammates in the top five in the MVC in scoring, and Williams, who also ranks second in the nation in steals, is the only player in the top five in the league in both points and rebounds (8.1).
Brooke Dossett and Kerri Gasper rank third and fourth on the team in scoring at 9.8 and 7.1, and Sasha Robinson, who is on pace to move up to fifth on UE's all-time rebounding list this weekend, also ranks among the Valley leaders in boards at 7.3.
While things are looking up for the Aces after last week's win, Illinois State (4-24, 1-6 MVC) will be looking to get back on track. After kicking off the Valley season with a 71-63 win over Bradley, the Redbirds have lost six consecutive games, averaging just 48.5 points per game over the course of the streak.
Meanwhile, Bradley put a halt to its own three-game losing run with a 75-73 overtime win over Missouri State last Sunday. The Braves are 6-12 on the year and 2-5 in league play, and the team will take on SIU on Friday before Sunday's 11:00 a.m. showdown at Renaissance Coliseum.
Tipoff tonight is set for 7:00 p.m.
Contribute to AceNotes
To have content considered for inclusion in AceNotes, please submit a Marketing Request Form. Deadline for submission to AceNotes is 10:00 a.m. on the requested date of publication. Only articles concerning UE related/sponsored activities will be accepted. Articles submitted to AceNotes may be edited for length and clarity. Submitter contact information is at the end of each article.