| | |
| --- | --- |
| AceNotes Today | Monday, December 5, 2016 |
Farewell reception for Jeff Wolf today
A farewell reception has been scheduled for vice president for fiscal affairs and administration Jeff Wolf this afternoon from 2:00-3:30 p.m. in Dunigan Hall in the Schroeder Family School of Business Administration Building. Jeff accepted the presidency at Educational and Institutional Insurance Administrators in Chicago, and his last day at the University is tomorrow - Friday, December 9.
Chipotle giveback benefitting Albion Fellows Bacon Center
Make dinner a selfless act by joining us for a fundraiser to support Albion Fellows Bacon Center sponsored by Chi Omega. Come to the Chipotle on North Green River Road TODAY between 5:00-9:00 p.m. Bring this flyer, show it on your smartphone, or tell the cashier you're supporting the cause so that 50 percent of the proceeds will be donated to Albion Fellows Bacon Center.
Learn design thinking today
The Changemaker Challenge is hosting its first training session on creative problem solving and design thinking today from 5:30-7:30 p.m. in Eykamp Hall, Room 251, Ridgway University Center.
Omar Atia, co-founder of ThoughtFire and expert in multi-discipline engineering, will train students in how to take ideas to implementation.
Questions? Contact globalindiana@evansville.edu.
Exhibit by Sergio Gomez on display in Melvin Peterson Gallery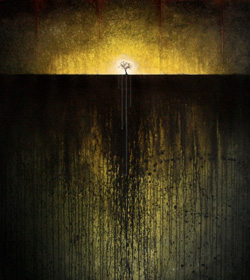 An exhibition of the work by Chicago artist Sergio Gomez will be on display in the Melvin Peterson Gallery from October 31-December 10.
A Chicago based visual artist, Gomez earned a Master of Fine Arts degree from Northern Illinois University. As an art student at Governors State University, he was recipient of the Lincoln Laureate Medallion Award.
Gomez's work has been the subject of solo exhibitions in the United States, Italy, Mexico, and Vienna. He has participated in group exhibitions in Spain, Sweden, Mexico, Korea, and the US. His work can be found in private and public collections of the National Museum of Mexican Art, Brauer Art Museum, and the MIIT Museo Internazionale Italia Arte among others.
Presently, Gomez is director of exhibitions at the Zhou B. Art Center and director of Art NXT Level Projects. He is a contributor for Italia Arte Magazine. In addition, Gomez is an art/design faculty member at South Suburban College and creative consultant for Idea Seat Marketing and Advertising.
This Week in Music: the annual Holiday Pops Concert
The Department of Music invites the greater Evansville community to its annual Holiday Pops concert tonight at 7:30 p.m. The concert will take place in the Victory Theatre in downtown Evansville, and the concert program will feature the Department of Music's Jazz Ensemble I, University Choir, Mixed Choir, Women's Chorus, the Symphony Orchestra, and the Wind Ensemble.
Director of jazz studies Timothy Zifer, director of choral activities Dennis Malfatti, director of bands Kenneth Steinsultz, and director of orchestral activities Chun-Ming Chen will lead the ensembles in a program of traditional and popular holiday favorites. Also performing will be the Grammy Award-winning vocal quartet New York Voices.
The concert is free and open to the public.
Free UE Day at Wesselman Woods Nature Preserve
TODAY from 9:00 a.m.-5:00 p.m., Wesselman Woods Nature Preserve is offering a free UE Day to anyone with a valid UE ID. The preserve is the oldest old growth forest in Indiana. It is located at 551 North Boeke Road in Evansville.
This event is being held in conjunction with a marketing campaign through the Marketing 325 class taught by professor of marketing Rob Montgomery.
As a way to increase awareness for this organization, we invite you to share your location during your visit to Wesselman Woods Nature Preserve with a photo on Twitter, Facebook, Instagram, and/or Snapchat! There will be a snapchat geofilter at the preserve on Wednesday as well.
More information can be found online at Wesselman Nature Society's website.
Thank you for your help promoting this wonderful organization and their continued success.
Come out and enjoy the outdoors!
Don't miss today's free hot chocolate bar!
A hot chocolate bar is set for today in Cafe Court. This event is part of Exam Treats, free events for UE students to help fuel them through final exams. You must show UE student ID to enter.
Mass at Neu Chapel tonight
Come celebrate the Feast of the Immaculate Conception tonight! Mass will begin at 9:30 p.m. in Neu Chapel. Father Godfrey Mullen will be our celebrant. Hope to see you there. More information can be found on this flyer, or by contacting Olivia Voegerl at ov4@evansville.edu.
Relaxation Station on Reading Study Day
Finals have you stressed? Come learn some ways to de-stress and relax before final exams start. The Relaxation Station will offer relaxing music, coloring, and other techniques that encourage stress management and relaxation. Join us on Reading Study Day from 1:00-4:00 p.m. in Eykamp Hall, Rooms 253-255, Ridgway University Center.
Pancakes are coming tonight!
Enjoy pancakes with some of your favorite Aces at the Pancake Study Break tonight - Wednesday, December 7 - from 9:00-11:00 p.m. in the dining hall in Ridgway University Center. There will also be door prizes, music, and fun! This event is free of charge to UE students. A UE ID is required.
Campus tobacco-free reminder
In August 2015, the University went tobacco-free In support of the health and well-being of the campus community.
The use of all tobacco products and electronic smoking devices (e-cigarettes) are prohibited in the following areas:
• All University buildings including academic, administrative, and residential properties
• All University grounds, athletic facilities, and parking lots
• In all University-owned or leased vehicles as well as privately owned vehicles on University grounds
• At all school sanctioned and/or sponsored activities or functions on campus
Ways to address the violation of this policy:
• Members of the campus community who see individuals using tobacco on the UE campus are asked to politely inform these individuals that UE policy prohibits tobacco use anywhere on campus grounds. Here are some sample approaches. Communication should be polite, brief, educational, and non-confrontational.
• Courtesy cards with UE's tobacco-free campus messaging are available to hand out to anyone observed using tobacco products on the campus. Cards are available in the Office of Human Resources, the Crayton E. and Ellen Mann Health Center, and the Health Education Office on the second floor of Ridgway University Center.
• Community members who do not feel comfortable approaching someone violating the policy should contact the administrator in charge of the nearest building or a security officer. This should also be done in the case of non-compliance.
• Community members who wish to report abuse of this policy in an online format or in a confidential, anonymous manner can use the Report a Concern Form on the safety and security website.
A full description on this policy and available resources can be found on our tobacco-free Web pages.
Resources for community members who would like assistance in stopping their use of tobacco products are available on our resources page.

TIAA counseling appointments
The TIAA-CREF representative will be on the UE campus for individual counseling sessions on Wednesday, December 7 and Thursday, December 8. To schedule an appointment, call TIAA-CREF at 1-800-732-8353 or 317-706-6200.
Please note that the meeting location has been changed to Room 208 of the University Libraries.

Earn money as Ace Purple mascot
The athletics department is looking for new students or staff members to act as the Ace Purple mascot during select home games and other events during the school year. You can earn $20 per game/appearance and scheduling is very flexible. Please contact Adam Friedman at af199@evansville.edu with any questions or to express interest. Help us continue the tradition of Ace Purple!
Communication 380 offered online in winter intersession
COMM 380 (Intercultural Communication) will be taught online during the winter intersession over Christmas break. The course meets criteria for General Education Outcome 9 (Understanding of Core Concepts of Society, Human Behavior, and Civic Knowledge) and Overlay Component A (Global Diversity: International Components). For any questions, e-mail dt4@evansville.edu.
Attention: mandatory CITI training for IRB proposal submission
Effective January 1, the University is requiring any faculty, students, or faculty sponsors planning on submitting IRB proposals to complete CITI programs in research education prior to submission.
The online modules provide training in ethical and professional conduct within research, and researchers will receive both a certificate and a CITI number upon completion.
Researchers will be required to submit their number and certificate when submitting their IRB proposals. Once completed, the training requirement remains good for four years. Those who may have already completed CITI training at another university can visit CITI's webpage to re-affiliate with UE.
For information on registering for CITI training, please visit UE's IRB page.
If you have any questions, contact Johnna Denning-Smith at jd184@evansville.edu or 812-488-2551.
Priority Application Deadline
The student priority application deadline for the Fall 2017 Harlaxton Semester Program is coming up on Wednesday, December 7. Get your applications in before this deadline to guarantee your space in the program. Applications may still be submitted after this date, but will be reviewed on a first come, first served basis until all spaces are filled.
You can submit your application online through the Education Abroad and Harlaxton College Programs welcome webpage.
If you have any questions, please contact Laura Scott at ls283@evansville.edu or visit the Office of Education Abroad in the Schroeder School of Business Building.
Phi Beta Delta faculty and staff nominations
Phi Beta Delta is an honor society "dedicated to recognizing scholarly achievement in international education." The University of Evansville has recently been designated as the Theta Eta Chapter of Phi Beta Delta, which honors both students and faculty/staff for their involvement in international activities.
You are now welcome to nominate fellow faculty and staff members to be inducted into Phi Beta Delta.
For more information regarding how to nominate a faculty/staff member, go to UE's study abroad page and look under Related Links.
All questions and completed forms may be e-mailed to Greta Becker at gb91@evansville.edu. Please have all forms turned in by December 20.
"Evansville at War" documentary series to air December 7 and 8
A documentary series for WNIN public television made by two UE professors will have its broadcast premiere on December 7 at 8:00 p.m. on WNIN channel 9. The second episode will air December 8 at 8:00 p.m. The series was directed by Joe Atkinson of the department of communication and written by James MacLeod of the department of history.
The series features interviews with over 40 people, most of whom were living in Evansville during World War II.
"It was a quite incredible experience to speak to these people," said Atkinson. "We were not sure how many we would manage to find, but my phone was ringing every day and we met some marvelous individuals."
Each episode lasts for one hour and covers the wide range of manufacturing in the city during the war as well as entertainment, rationing, fundraising, housing, and many other topics.
"What really struck us was how much the war affected your everyday life," MacLeod said."85,000 people were employed in war industry, but every man, woman and child in Evansville was aware that there was a war going on, every single day. It was, in a very real sense, total war."
The series will also be shown as a movie at the Showplace East on December 1 and 4.
You can view the documentary's trailer on YouTube.
UE winter housing
The residence halls will be closed for winter break from noon on December 15 to 3:00 p.m. on January 6. Students participating in official University functions or other approved activities have the opportunity to apply for winter housing. Simply submit an online winter request form by noon on Reading Study Day to be considered. For more information about winter housing, contact the Office of Residence Life or see the winter housing website.
Cui is winner in Harlaxton category of study abroad photo contest
The results from the Study Abroad photo contest are in! The winner of the Harlaxton category in the study abroad photo contest is Michael Cui. Michael studied at Harlaxton in the spring of 2015.
"The sunsets at Harlaxton in spring are always amazing," said Cui. "There is a small hill in Harlaxton that is the best spot to enjoy the sunset at the manor. There are always students sitting on the hill having fun and enjoying the sunset. That is my favorite spot too, and sometimes I would bring my camera to capture this because it holds some of my best memories in my life and I don't want it to fade away. So I captured this sunset and I can always look back when I miss my time in Harlaxton."
See Cui's winning photo on the UE study abroad Facebook page.
A very merry thank you for Christmas on Campus!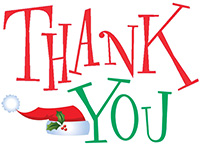 A heart-felt thank you goes out to everyone who helped make Christmas on Campus a warm and wonderful, collaborative success this year! Good tidings of great joy echoed across the campus and for the second year in a row the evening served as a testament to that which is good and positive at UE.
Special thanks to accounting, administrative services, development and alumni relations, marketing and communications, music, Neu Chapel Society, Newman Club, Office of the President, physical plant/building and grounds, publications, religious life, safety and security, student engagement, student government, Student Christian Fellowship, University Libraries, and Sodexo.
Thank you to all the students, faculty, administrators, staff, trustees, and Evansville community members who participated in the festivities and helped make the evening one to remember.
David Green publishes article
David Green, senior lecturer in British studies at Harlaxton College, has had an article translated into Spanish. Titled "¿Revolución o evolución? Dirección y organización militar durante la Guerra de los Cien Años," it is published in Desperta Ferro: Antigua y Medieval, 38 (2016).
Williams's near triple-double leads Aces to win at Murray State
It was a near historic day for Camary Williams on Sunday afternoon as the senior guard enjoyed a career outing to lead the University of Evansville Women's Basketball team to an 82-77 victory over host Murray State at CFSB Arena.
Williams, who flirted with a triple-double last month against Southeast Missouri, was even better Sunday, setting a career-high with 25 points to go along with 11 rebounds and eight steals. The Ft. Myers, Florida, native has now scored double-digit points in five of UE's seven games this season and come away with at least seven steals in three of the last four.
"Camary sets the tone," UE interim head coach Matt Ruffing explained. "This kid is playing at a super-high level on both ends of the floor for us right now. She's really making it tough for opposing teams."
With the win, UE's now won two consecutive games for the first time since the 2014-15 season, and both victories featured compelling endings as the Aces were able to withhold a late Racer charge much in the same way they did against Valparaiso this past Wednesday.
"I'm really excited for our players," Ruffing said. "Especially to win these last two games in the manner that we did. Unfortunately for us, everything is going to be earned. Nothing is going to come easy. Murray State is a good team, and the girls really stepped up to the challenge today."
After trailing by as many as eight points in the opening period, the Aces (2-5) started off strong in the second stanza, with a Sasha Robinson getting things started with back-to-back buckets in the lane to pull the Aces within two at 25-23. Jumpers from Sara Dickey and Kerri Gasper helped wipe out a trio of Murray (4-4) free throws, putting UE ahead at 29-28.
From there, the lead would change seven more times before a Brooke Dossett three-pointer made it 40-38 in favor of the Aces with 1:08 left in the half. However, LeAsia Wright answered just seven seconds later with a basket of her own to send the game into the break tied at 40.
Robinson scored all eight of her points in the first half, and both Dossett and Dickey, who had combined for 12 points in the game's first 20 minutes, ended with 17 apiece.
Back-to-back triples from Wright and Abria Gulledge opened the second half for the hosts, but UE had an even more impressive response as a trio of threes from Williams and Dossett as well as an Ashley Hawkins floater in the lane tied it back up at 51-51. Murray pulled ahead once again on a Wright jumper, and that would mark the last time the Racers would lead as Williams and Dickey guided the Aces to a 10-0 run to take a 61-53 advantage, ultimately riding the tide of momentum into a 68-59 lead after three quarters.
A Dossett steal and Williams layup got things started for the Aces in the fourth, giving UE its first double-digit lead of the game.at 70-60, and Dickey followed up 30 seconds later with a three to make it 73-60. Michaela Manley responded with a triple of her own before a pair of Dickey free throws stretched things back out to 12.
However, Murray mounted its final comeback attempt in the minutes that followed as the Racers scored the next seven points and held the Aces scoreless over a five-plus minute stretch to pull within five at 75-70 with under three minutes left. Following a Dossett free-throw, Jasmine Borders made it a one-possession game, burying a corner three to make it 76-73 with just 36 seconds left.
Dossett would go 1-of-2 at the line once again for the Aces, but a Ke'Shunan James jumper missed the mark on the next trip down the floor. Williams came up with the board, and sank the ensuing pair of free throws to re-establish the six-point cushion. Borders went on to score four more points for the Racers, but Dossett and Williams iced the game in the final 11 seconds, going 3-for-4 at the line to hold off the Murray surge.
Borders was one of four players in double-figures for the Racers. She finished with 11. Both James and Wright racked up 17, and Gulledge had 16.
"You have to give a lot of credit to Murray," Ruffing said. "We were trying to take some time off the clock, and we had some nice looks that didn't fall. We were hitting them earlier, and it allowed them to work themselves back into the game. Our group is still learning how to win, and games like the last two are going to go a long way for us later this season."
UE will return to action on Tuesday morning with an 11:00 a.m. showdown against Oakland City. The game will feature thousands of children from local schools as the Aces will be attempting to break the single-game attendance record.
Gibson helps Purple Aces to 72-67 win over Boise State
Boise State put forth a furious rally in the final minutes but the University of Evansville Men's Basketball team drained all six free throw attempts in the final 38 seconds to finish the day with a 72-67 win over the Broncos at the Ford Center.
Jaylon Brown led everyone with 21 points, including an 11-of-12 showing at the charity stripe. Ryan Taylor finished with 14 while Willie Wiley's 13 points saw him record double figures for the third time in the last four games. Rounding out the top scorers for UE (4-4) was Duane Gibson, who finished with 10 points and 7 assists. It was his top game since registering 10 in a 2015 CIT victory over Eastern Illinois. Dru Smith was also one of the heroes, giving the Aces the lead for good with a pair of free throws in the final minute.
Chandler Hutchison led the Broncos (4-4) with 19 points. Nick Duncan finished the day with 13 while Robin Jorch had 12 points and a game-high eight rebounds.
"I feel great for everyone in that locker room. Our guys really battled back after the trip to Nashville last week," UE head coach Marty Simmons said. "We really battled back and stayed together and made the plays we needed to in order to win the game."
BSU scored the opening five points of the game and quickly went up 10-4 five minutes in on a Nick Duncan triple. That is where Evansville kicked it into high gear, scoring 13 in a row to take a 17-10 lead.
Evansville connected on six shots in a row in the stretch with Jaylon Brown scoring five of those tallies. Following a time out, the Broncos utilized a zone defense and it paid off. Over the final 11 minutes of the period, BSU outscored UE by a 22-13 margin to take a 32-30 lead at the break. They also forced seven UE turnovers over that span. Evansville was able to cut into the gap with 1:23 left in the opening period thanks to a triple by Jaiveon Eaves, which got UE within two.
Just over six minutes into the second half, the Aces retook the lead. Trailing 40-39, Jaylon Brown found the open lane to hit a bucket to put UE back in front. That was the first bucket in a 6-0 stretch that saw the Aces retake the lead at 45-40. BSU ended the run with just under 12 minutes remaining. They got back within two at 51-49 before a Ryan Taylor triple made it a two possession game once again.
Taylor's bucket was the start of a 14-6 run that gave UE its largest lead of the day at 65-55 with four minutes on the clock. Taylor capped off the rally with his second trey of the contest. Just when it looked like the Aces were in good shape, Boise State roared back, scoring eight in a row to get within two with 1:47 remaining. The big play for BSU came courtesy of Chandler Hutchison, who stole an inbound pass and notched an and-one.
Jaylon Brown ended the run with a free throw to make it a 66-63 game, but on the ensuing possession, Duncan tied the game up with his third trey of the game. The Broncos had a chance to take the lead with under a minute remaining, but Dru Smith grabbed a defensive rebound and was fouled. The freshman calmly drained a pair of free throws to put the lead back in the Aces hands for good. UE connected on all six free throws in the final 38 seconds to cement the win.
For the game, the Aces outshot BSU, 46.2%-36.8%. Boise State won the rebounding battle by a 35-33 tally, including an 11-5 margin on the offensive glass. After turning the ball over nine times in the first half, the Aces buckled down in the final 20 minutes, turning it over just three times.
Bowling Green will mark the third opponent of the 5-game home stand. The Aces and Falcons meet for the first time since 2001 on Tuesday at 7:00 p.m. inside the Ford Center.
UE faculty and staff tickets can be picked up on December 6
UE faculty and staff may begin picking up their two complimentary tickets for the Women's Basketball game against Oakland City at 11:00 a.m. on December 6 and the Men's Basketball game against Bowling Green at 7:00 p.m. on December 6. Tickets may be picked up from the Carson Center ticket office with your UE ID. Since we will be clearing out the arena between games, separate tickets will be required for each game.
Contribute to AceNotes
To have content considered for inclusion in AceNotes, please submit a Marketing Request Form. Deadline for submission to AceNotes is 10:00 a.m. on the requested date of publication. Only articles concerning UE related/sponsored activities will be accepted. Articles submitted to AceNotes may be edited for length and clarity. Submitter contact information is at the end of each article.