| | |
| --- | --- |
| AceNotes Today | Monday, November 28, 2016 |
UE saddened by passing of Ron Glass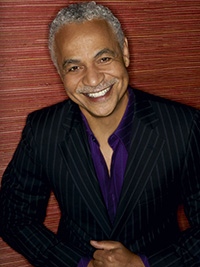 University of Evansville theatre alumnus and member of the Board of Trustees, Ron Glass '68, passed away at his home in Los Angeles, California, late Friday evening.
Professor John David Lutz, former chair of the UE Department of Theatre, noted that "Ron Glass was a beloved member of the University of Evansville Theatre family. Not only was he an alumnus of the program, he was also an avid supporter of the students and faculty. In truth, he was a dear friend to me for over 50 years, and the entire UE Theatre family mourns the loss of his remarkable talent and his gentle soul."
Please keep Ron's family and friends in your thoughts and prayers.
A Message from President Kazee to Students, Faculty, Staff, and Administration
As you return from Thanksgiving and prepare for Christmas celebrations, it is an appropriate time to remind ourselves of our values and our commitment to all of the people who make up the UE community. This seems particularly important in the aftermath of a presidential election campaign that appealed too often to our fears and anxieties, a campaign that left many wondering whether we can work together to secure the future that all of us desire – regardless of partisan affinity or views on the array of complex issues the world faces today.
At the University of Evansville, we understand that the key to this future is education and awareness of our common cause. As our mission statement says, "The University values learning as a means of attaining freedom from ignorance and prejudice." Moreover, we are passionately convicted to the principle that such learning must be global, that the members of this community engage the world with energy and confidence. We will continue to do so, for our global view is a powerful contributor to the transformative educational experience for all of our students.
The UE experience is also one in which the people in this community are able to learn and to teach in an environment that treats its members with decency and respect and fundamentally values freedom of expression and freedom from discrimination. These values are our lifeblood, and our commitment to them cannot flag even as we navigate new waters in the years ahead. Intolerance or harassment directed at any individual or group will not be permitted, for such actions are fundamentally inconsistent with our University and community values.
It is critical, as well, that we understand that our pledge to recognize the dignity of all is especially meaningful for international students whose confidence that they have made a good choice to come to the United States and to UE may have been shaken by the rhetoric of the presidential campaign. To our international students, let my message be unequivocal: UE is a better place because you are here. We are deeply committed to your welfare, and the University will support you without reservation.
A distinctive strength of the University is its abiding embrace of values that transcend partisan division and rancor. We come together to learn, to grow, and to support each other. None of this has changed. If there is one truth of which I'm absolutely confident, it is that the people of the University of Evansville will continue to honor the traditions and values that make the University an institution of remarkable character, quality, and impact.
UE Christmas on Campus Planned for today
The University of Evansville will mark the holidays with Christmas on Campus today - Friday, December 2. The celebration will include photos with Purple Santa, reindeer games, ice skating, carriage rides, Candlelight Advent Vespers and the lighting of the University's Christmas tree. The celebration will include photos with Purple Santa, reindeer games, ice skating, carriage rides, Candlelight Advent Vespers and the lighting of the University's Christmas tree.
Also - go Christmas shopping at the UE Bookstore. There will be giveaways and 15 percent off the original price of all clothing and gift items for all shoppers during the night! UE faculty and staff get 20 percent off as part of the annual faculty/staff discount.
The public is welcome to any and all events for only $5 per family!
Visit www.evansville.edu/aceschristmas for the complete schedule of events, or to fill out the online registration form to save time during the event.
This Week in Music: joint faculty recital tonight
Associate professor of low brass Kenneth Steinsultz and assistant professor of voice Eric McCluskey will present a joint faculty recital in Wheeler Concert Hall this evening, November 29, at 7:30 p.m. The program will feature various works from the Romantic and Modern eras, including Donald H. White's Lyric Suite for euphonium and selected Lieder from Robert Schumann's song cycle, Dichterliebe. Professor of piano Anne Fiedler will accompany both performers. The concert is free and open to the public.
Learn design thinking today
The Changemaker Challenge is hosting its first training session on creative problem solving and design thinking today from 5:30-7:30 p.m. in Eykamp Hall, Room 251, Ridgway University Center.
Omar Atia, co-founder of ThoughtFire and expert in multi-discipline engineering, will train students in how to take ideas to implementation.
Questions? Contact globalindiana@evansville.edu.
Holiday a capella concert
Ladies in Pink and Trebles Without a Cause will join together for their end of the semester concert. The concert will feature popular contemporary tunes along with a few familiar Christmas jingles. Come join them for the fun on December 3 at 3:00 p.m. in Shanklin Theatre!
Lunch and Lead: Leading with Fun set for today
The next Lunch and Lead is set for today - November 29 - at 12:30 p.m. in Eykamp Hall, Room 252, Ridgway University Center.
Playtime is still important as an adult! Discover new ways to incorporate fun and interactive games into your leadership style. This Lunch and Lead is presented by assistant director of leadership development and residential coordinator of Moore Hall Melinda Daniels.
This event is free and open to all students, faculty, staff, and UE community members. We encourage attendees to bring their lunch with them to these events.
UEMTA Relaxation Night
Take a break from studying and join UEMTA for a relaxation night at 8:15 p.m. in Grabill Lounge in Neu Chapel on Wednesday, November 30. Feel free to bring a pillow or blanket and show up in your PJs!
Eat to help kids today!
College Mentors for Kids is a nationally recognized non-profit organization. The UE chapter brings 30 students from Joshua Academy on campus every Wednesday to help bring together college kids with the most to give with young children who need help the most. Our mentors work to provide encouragement and support to these young, impressionable minds. Help support our chapter by presenting this flyer and eating at Chipotle North Green River Road TODAY from 5:00-9:00 p.m.
Holiday Art and Crafts Sale is today!
The Department of Art's annual Holiday Art and Crafts Sale is planned for today in the Melvin Peterson Gallery. Doors open at 7:00 a.m. and the sale will continue until 6:00 p.m.
Items for sale may include paintings, pottery, jewelry, soaps, knitted items, greeting cards, purses, bags, and wooden items. All items in the sale are handmade and designed by the artist or craftsman.
This sale is an excellent opportunity to find unique gifts for the holiday.
For more information, please contact the Department of Art at dh196@evansville.edu or 812-488-2043.
Exhibit by Sergio Gomez on display in Melvin Peterson Gallery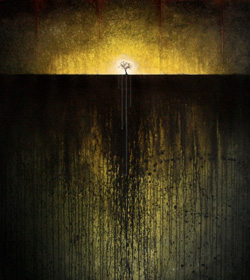 An exhibition of the work by Chicago artist Sergio Gomez will be on display in the Melvin Peterson Gallery from October 31-December 10.
A Chicago based visual artist, Gomez earned a Master of Fine Arts degree from Northern Illinois University. As an art student at Governors State University, he was recipient of the Lincoln Laureate Medallion Award.
Gomez's work has been the subject of solo exhibitions in the United States, Italy, Mexico, and Vienna. He has participated in group exhibitions in Spain, Sweden, Mexico, Korea, and the US. His work can be found in private and public collections of the National Museum of Mexican Art, Brauer Art Museum, and the MIIT Museo Internazionale Italia Arte among others.
Presently, Gomez is director of exhibitions at the Zhou B. Art Center and director of Art NXT Level Projects. He is a contributor for Italia Arte Magazine. In addition, Gomez is an art/design faculty member at South Suburban College and creative consultant for Idea Seat Marketing and Advertising.
Overnight hosts needed for Thursday, December 1
Are you interested in hosting a prospective student? The Office of Admission is looking for current students to help host prospective students on Thursday, December 1, starting at 5:40 p.m., for Purple Visit Day. Dinner will be provided. The students staying overnight will be doing their campus visit the following day.
If you are interested in being a host, please e-mail Catie Taylor at ct37@evansville.edu with your name, roommate's name, hall, room number, and cell phone number.
Christmas donations for children
Graves Hall is collecting new gloves, mittens, socks, hats, and scarves for needy community children grades K-8 this Christmas season. The items can be placed on the Christmas tree in Graves Hall lobby. If you have any questions, please call Pam Young at ext. 2848. Thank you!
Volunteer as a Salvation Army bell ringer!
We are proud to announce that the University of Evansville is partnering with the Salvation Army during this holiday season and supporting their bell ringing efforts! We are looking for volunteers to help for two-hour shifts on Saturday, December 3, from 10:00 a.m.-8:00 p.m. at Schunck's on Washington Avenue in Evansville. Tell your friends as we can host up to four volunteers per shift!
Deadline to register is Wednesday, November 30.
You can view availability of shifts on the Salvation Army's bell ringer registration page. Enter the Group Code "VolunteerUE" and click on "See Shifts" near the red arrow.
To sign up for shifts, please e-mail Jackie Luedtke at jl295@evansville.edu with your full name, phone number, and shift preferences.
UE winter housing
The residence halls will be closed for winter break from noon on December 15 to 3:00 p.m. on January 6. Students participating in official University functions or other approved activities have the opportunity to apply for winter housing. Simply submit an online winter request form by noon on Reading Study Day to be considered. For more information about winter housing, contact the Office of Residence Life or see the winter housing website.
Sorrell wins in Great Outdoors category of study abroad photo contest
The results from the study abroad photo contest are in! The winner of the Great Outdoors category is Alexis Sorrell. She took her picture in Copenhagen, Denmark, during the fall of 2015.
"I took this picture when a group of my friends and I were walking to downtown Copenhagen," explained Sorrell. "On our way there we saw a trail that led to a bridge that led to a wooded area. Being a young student in a new and exciting place, I was all caught up in the moment with the beautiful fall colors and the lake with the swans. I took hundreds of pictures of this area, including this one."
Sorrell added that "Copenhagen in the fall was absolutely beautiful; the architecture, landscape, and environment in the city was breathtaking. The picture reminds me of Harlaxton and all of the new and exciting places I visited. It also reminds me of how much I grew and changed as a person, and the experience I will never forget."
To view Sorrell's photo, go to the UE study abroad Facebook page.
Dickey sets all-time scoring mark at Northwestern
As has been the case since she stepped foot on campus in 2013, Sara Dickey was once again the sparkplug for the University of Evansville Women's Basketball team as the senior guard became UE's all-time leading scorer in Sunday's 88-66 loss to Northwestern at Welsh-Ryan Arena.
"What a cool moment," UE head coach Matt Ruffing said. "For her to come out here and break it against a good Big Ten team with her family in the stands, that's a memory that she'll cherish forever. Sara's not one that likes attention, and I'm sure she probably feels a little relieved to get it out of the way. I know we'll all remember this for a long time."
"It's kind of a sense of relief, and I was going to feel kind of silly in this game if I wouldn't have gotten eight points today," Dickey said. "Now it's done and over with, and I don't have to worry about it anymore. It's great that the shots are starting to go in for me, and hopefully, I'll be able to keep that up for the rest of the season."
After being held quiet for much of the first period, Dickey and the rest of the Aces squad saw the hosts take a 31-12 first quarter lead after the Wildcats (5-1) shot 14-for-20 from the field. However, the second period was a different story, with Dickey pouring in 11 of UE's 24 points in the frame, helping the Aces (0-5) pull within four at one point before heading into the break, down 43-36.
"I think it took us a little while to adapt to the size and style of play," Ruffing explained. "Unfortunately, that's not something that you can really replicate in practice. We did a really good job of regrouping, and to fight back in the second quarter like that against a team that's coming off a win over the No. 16 team in the country, that says a lot about this team. Hopefully, we can gain some confidence from that."
Dickey ended the day with 19 points on 7-of-16 shooting. The total gave her 1,725 points for her career, bettering the mark held by Shelly Brand-Adlard, who starred from 1981-85. The Montezuma, Indiana, native also tied a career high with five three-pointers to become the all-time leader in that category as well with 209 for her career, surpassing the mark held by Courtney Felke, who played for UE from 2004-08.
The Wildcats started to pull away in the third quarter, outscoring the Aces by a 25-14 margin to take a 68-50 lead and put the game out of reach for UE.
Nia Coffey, who ranks one spot ahead of Dickey on the NCAA's active scoring list, led the way for the hosts with 30 points on 12-of-15 shooting with eight boards and six assists. Amber Jamison also shined for the Wildcats with 15 points.
Meanwhile, Dickey was one of two players in double-figures for the Aces as Macie Lively chipped in a career-best 10 points. Sasha Robinson, who entered the game averaging a near double-double, finished the day with six points and 10 rebounds. She's now pulled down double-digit boards in all but one game this season
With 657 career boards, Robinson moved up to sixth on UE's all-time rebounding list.
The Aces will return to action later this week with a trip to Valparaiso on Wednesday. Tipoff is slated for 7:00 p.m.
UE faculty/staff basketball tickets
UE faculty and staff may begin picking up their two complimentary tickets for the Men's Basketball games on Wednesday, November 30, against Wabash at 7:00 p.m. and Saturday, December 3 against Boise State at 1:00 p.m. Please remember your UE ID when coming to the Carson Center ticket office to claim your tickets.
Taylor scores 22 as Aces wrap up Challenge in Music City
Ryan Taylor reeled off the first 11 points of the game and finished with a career high of 22, but Middle Tennessee State overcame his efforts to earn a 66-55 win over the University of Evansville Men's Basketball team in Sunday's final game of the Challenge in Music City at the Nashville Municipal Auditorium.
Taylor paced the Purple Aces (2-4) with his 22 tallies as he went 8-of-13 from the field and hit three triples. Willie Wiley was next in the scorebook with 9 points. He also had five rebounds. In his first start at UE, Sergej Vucetic finished with four points and a team-best six rebounds. David Howard matched his mark on the boards.
JaCorey Williams led MTSU (6-1) with 25 points, ten rebounds and four assists.
"We had stretches where we played extremely well and did some good things in all three games," UE head coach Marty Simmons said. "There are a lot of positives we can take away and get better moving forward. We are thankful to all of those who came down here to support us, it means a ton."
Middle Tennessee State scored the opening five points of the game and extended the run to 9-3 as they hit four of their first five shots of the night. Taylor kept the Aces in the contest as he scored the first 11 UE points as the squad took their first lead at 11-9 with 15:08 left in the first half.
Taylor helped the Aces post a 16-0 run. Down 9-3, the Aces made the run to take a 19-9 lead. Willie Wiley capped off the run with a jumper while Taylor was responsible for 13 of the tallies. The Blue Raiders fought their way back as eight early
Williams points saw them cut the gap to three at 22-19 inside of 9-minute mark. They continued to fight back as the half wound down, hitting a pair of free throws to make it a 29-29 game at the break.
After Vucetic hit a layup in the first possession of the second half, Giddy Potts hit a trey to give MTSU its first lead since the opening moments of the game. Six lead changes led to a 39-38 Blue Raider lead. At that point, they went on a 10-2 run to take a 49-40 advantage, their largest edge of the game.
Their lead reached as many as ten before the Aces made their way back. A quick 5-0 spurt got the Aces back within five at 54-49 with five minutes left, but the Blue Raiders were able to counter, going up by as many as 13 before finishing with the 66-55 final.
Evansville will be back at the Ford Center on Wednesday to face Wabash. Game time is 7:00 p.m.
Contribute to AceNotes
To have content considered for inclusion in AceNotes, please submit a Marketing Request Form. Deadline for submission to AceNotes is 10:00 a.m. on the requested date of publication. Only articles concerning UE related/sponsored activities will be accepted. Articles submitted to AceNotes may be edited for length and clarity. Submitter contact information is at the end of each article.