| | |
| --- | --- |
| AceNotes Today | Monday, October 17, 2016 |
United Way deadline extended!
If you haven't turned in your United Way campaign pledge yet, now is your chance! The deadline has been extended to Wednesday, so you still have time to turn in your pledge for a chance to win one of the following prizes!
• (4) tickets in the corner section to any home UE Men's Basketball game.
• (4) tickets to the corner section to any home UE Women's Basketball game
• (2) theatre tickets to any UE Theatre production
• A UE fleece blanket provided by UE Bookstore
• A gift bag from Basket Kases
• A gift bag from Penny Johns
• A vacation day - a day off of work (3)
• and MORE!
Please read the information in your packet and if you have any questions, feel free to contact Office of Human Resources at ext. 2943. Join UE today in helping make the Evansville community a better place for everyone!
Innovation and Re-Investment Fund Results for the Fall 2016
The fourth round of grants from the Innovation and Re-Investment Fund have been awarded. The Programs Task Force received 16 proposal submissions with combined funding requests in excess of $1 million.
Nine proposals will receive funding. Those receiving funding are listed below by department/area proposal and amount funded.
Archeology and Art History: Continuation of the social media coordinator. $3,000 for one year
Institute for Global Enterprise and GAP: Supports the regional High School Changemaker Challenge. $10,000 for the 16-17 year
International Admission: To increase international recruitment in a new region to help diversify international populations. Up to $10,000
Office of Diversity and Equity: To support the diversity and inclusion resource house. $15,000 one-time
Music: Creates a part-time music outreach coordinator for summer camps and programs. $26,900 over two years
Center for Adult Education: A one-year continuation of the position funded from spring 2015. $65,000 for one year
Arts and Sciences: Creation of a preprofessional health advisor. $113,272 over two years
Retention: Continued support for retention initiatives. $68,000 for the 2016-17 year
Theatre: Equipment and material to enhance the design and tech major. $30,083 for one year
Congratulations to those receiving funding!
The full proposals for those listed above can be found in AceLink.

Phi Mu's cookie fundraiser today
Phi Mu will be selling Donut Bank's Halloween cookies today for $1.50 in Ridgway University Center lobby from 10:00 a.m.-2:00 p.m. and 4:00-7:00 p.m. in support of Children's Miracle Network Hospitals.
Newman Club Dinner and Discussion tonight
All are welcome to join the Newman Club on Monday, October 17, at 5:00 p.m. for a great discussion on union with Christ. UE's own professor James Ware will be leading this week's discussion. We'll be serving homemade Irish Shepherd's Pie for dinner. You can find us at the house on Lincoln Avenue, right across from campus, with the purple banner. For more information, please contact Olivia Voegerl at ov4@evansville.edu.
Collegiate Changemaker Challenge info session and kickoff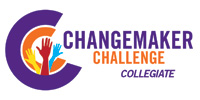 Want to change the world? Come find out how and be inspired by social Innovation expert Scott Sherman. Collegiate competition information will also be available.
This information session is set for Monday, October 17, 4:00–5:30 p.m., in Room 162, Schroeder School of Business Building. (Note that the time of the event has changed from what was listed in the previous announcement.
This is free and open to the public.
For more information, visit www.evansville.edu/cc.
For more Social Innovation Week events, visit www.evansville.edu/siw.
Senior nursing class presentation on homelessness
The University of Evansville senior nursing class will host a homeless awareness presentation today at 6:00 p.m. in Eykamp Hall, Ridgway University Center. The goal is to increase awareness of and empathy for the homeless population.
Evansville has a significant homeless population whose basic needs are not being met. Because of this, the UE senior nursing class has devised a community outreach program to help raise awareness regarding the homeless problem within the Evansville community. This presentation is part of that program.
Poet George David Clark appearing at Coffee Hour today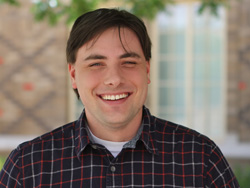 You are invited to join us at the Creative Writing Coffee Hour today to welcome poet George David Clark. All the lectures in the Creative Coffee Hour series begin at 4:00 p.m. in UE's Melvin Peterson Gallery, and are free and open to the public.
Clark's current book, Reveille (Arkansas, 2015), won the Miller Williams Prize, and his more recent poems can be found in Agni, The Cincinnati Review, The Gettysburg Review, Image, The New Criterion, University of Evansville's Measure, and others.
He edits the journal 32 Poems and lives with his wife and their three young children in Western Pennsylvania where he teaches creative writing at Washington & Jefferson College.
Ireland's revolution of 1916 to be topic of Fiddick Lecture
This year's annual Thomas C. Fiddick Lecture sponsored by the University of Evansville's Department of History is planned for tomorrow - Friday, October 28. The lecture begins at 7:00 p.m. in Room 170 (Smythe Lecture Hall) in the Schroeder School of Business Building. This event is free and open to the public.
Daire Koegh, professor of history at Dublin City University, will be the speaker. His topic will be "Ireland's Revolution 1916: Patrick Pearse and Education."
Keogh has served as president of St Patrick's College Drumcondra since 2012. He has published extensively on the history of popular politics, religion, and education in Ireland. He has a strong profile as a historian and an educationalist. He has lectured widely at universities in Europe, America, and Australia.
A former Government of Ireland senior research fellow, Keogh is currently principal investigator of an Irish Research Council funded project to publish the extensive correspondence of Cardinal Paul Cullen.
Keogh is a graduate of the National University of Ireland, Trinity College, the Gregorian University in Rome, and Glasgow University.
Fiddick, for whom the Fiddick Memorial Lecture is named, served as professor of history at the University of Evansville from 1963 to 2002. In his 39 years at the University, he was a dedicated teacher, a productive scholar, and a tireless fighter in the cause of justice. His untimely death on the day of his retirement stunned the UE community, especially his many former students. It was from the former students' efforts in particular, with the support of Fiddick's friends and the University, that the annual Thomas C. Fiddick Memorial Lecture was established.
For more information, call UE's Department of History at 812-488-2965.
Buffalo Wild Wings Give Back Night for UEMTA
Come support the University of Evansville Music Therapy Association by eating good food at the Buffalo Wild Wings on north Green River Road today, starting at 11:00 a.m. Just present this ticket to your server before you pay. Ten percent of the bill goes to UEMTA to fund the seniors to go to National Conference in November in Sandusky, Ohio.
I-House: Syria
Tonight's presentation at I-House will be on the country of Syria and Abdullah Aljandali and Muhanad Hasanato will be presenting.
Abdullah is an electrical engineer major and Muhanad is a computer science major. Muhanad likes volleyball, basketball, video games, and drawing. Abdullah enjoys basketball, chess, and ping pong. When asked what their favorite part about UE was, they both said the community and the family bonds that the students and teachers make.
Make sure to come tonight at 7:00 p.m. upstairs in Ridgway University Center to hear all about Syria!
Jostens ring sale today
The Jostens ring representative will be on campus today from 11:00 a.m.-2:00 p.m. at the UE Bookstore. Anyone interested in purchasing a class ring is welcome to discuss their needs with the representative. Jostens will be offering a sale on selected styles as well. Please stop by and check out their offerings.
This Week in Music: joint faculty recital
Consortium instructor of flute Cara Dailey and consortium instructor of percussion Ross Erickson will present this week's faculty recital in Wheeler Concert Hall this evening,at 7:30 p.m. Professor of music Anne Fiedler will accompany the instructors on the piano as they perform a variety of works ranging from the Baroque to the Modern era. The concert is free and open to the public.
Last performance of UE Theatre's Orlando
The University of Evansville Department of Theatre will present Virginia Woolf's Orlando, adapted by Sarah Ruhl, in the May Studio Theatre at 7:30 p.m. tonight.
Orlando follows the luxurious and romantic life of a young English duke who wakes up one morning to find he has transformed into a womanly duchess. Over the course of five centuries, the titular Orlando finds herself tangled up in colorful web of casual acquaintances and life-altering companions as she learns to navigate her new identity and find her place in the world. Through witty humor, fast-paced dialogue, and vivid storytelling, this spirited and poetic play explores the power of transformation and the concept of the self.
Ruhl is a Tony Award nominee and two-time Pulitzer Prize finalist. Most recently, she was named the recipient of the 2016 Steinberg Distinguished Playwright Award.
Steinberg Advisory Committee Member Paige Evans said of Ruhl, "Sarah Ruhl is unique. She fills her intelligent and highly theatrical plays with striking oddities and playful humor. Sarah is a prolific playwright of great distinction."
Sam Schanwald, a senior theatre performance major from Pittsburg, Pennsylvania, serves as the director of the entirely student designed and directed production. The creative team for Orlando includes scenic designer Elizabeth Tredinnick, a junior from Madison, Wisconsin, costume designer Mitchel Wolf, a senior from Chaska, Minnesota; lighting designer Renée K. Voteau, a junior from St. Louis, Missouri; sound designer Benjamin Phillips, a senior from Fort Worth, Texas; dramaturg Olivia L. Rigdon, a senior from Colorado Springs, Colorado; and stage manager Melia Schnefke, a junior from St. Louis, Missouri. Chuck Meachum serves as technical director for the production.
The cast includes senior McKenna Ceci, from Peachtree City, Georgia; juniors Davis Cowart, from Bronwood, Georgia; Joseph W. Schwalb, from Milwaukee, Wisconsin; Zoie Quinn, from San Antonio, Texas; sophomores Alexandra Curren, from McKinney, Texas; Marshall Hopkins, from Baldwin City, Kansas; and freshman Shannon White, from Rockwall, Texas.
Tickets are $11 for adults and $9 for senior adults, students, and UE faculty and staff. UE students may pick up their free student ticket beginning at noon on the day of the performance they wish to attend.
Seating is limited and patrons are strongly encouraged to purchase tickets in advance by calling 812-488–2031, Monday through Friday, noon to 5:00 p.m.
Watch the presidential debate
All of campus is invited to watch the final presidential debate set for Wednesday, October 19, at 8:00 p.m. in the dining hall. FREE popcorn will be provided and the first 100 people will receive unlimited FREE soda. This event is sponsored by the Honors Program, Honors Activity Board, and the Center for Student Engagement.
FIJI-A Tour
This Saturday, October 22, at 12:30 p.m., FIJI will be hosting a PUT-PUT event benefiting the USO. This event will take place at Adventureland Golf. The entry fee for a group of four is $20. If you are interested let Matt McKinney know by e-mailing him at mk243@evansville.edu.
Lecture tomorrow on climate change as security issue
International security expert Ole Waever, professor of international relations at the University of Copenhagen, will guest lecture at UE this Friday, October 21, at noon in Eykamp Hall, Room 252, Ridgway University Center.
His talk is titled "Climate Change as a Security Issue," and will focus on the political implications of different ways of treating climate change as a security issue.
Waever will present his research from approximately noon-12:45 p.m. to allow those with 1:00 p.m. classes to exit with plenty of time, but will engage in a follow-up Q&A session with those who would like to engage in broader conversation about climate change, international security, and/or recent events in Europe. With such a timely topic that engages social and natural sciences alike, we hope you will attend!
Waever has published several prominent books, including Security: A New Framework for Analysis, Regions and Powers: The Structure of International Security, International Relations Scholarship around the World, and Climate Change: Global Risks, Challenges & Decisions.
He was elected to the Royal Danish Academy of Sciences and Letters in 2007 and in 2014 became a Knight of the Order of the Dannebrog, Denmark's highest national honor.

Renowned French historian to give lecture at UE on November 8
The Office of Diversity and Equity and the Department of Foreign Languages and Cultures invite the UE and Evansville community to hear renowned French historian, Pap Ndiaye's lecture "The Minority Paradox: Blackness in France" on November 8, from 4-5 p.m., in Room 162, Schroeder School of Business Building.
His presentation will discuss the notion of French blacks and the tension within the classic French republican understanding of citizenship. How and why is it intellectually and politically legitimate to use this notion? Ndiaye will discuss the reasons why French scholars have been reluctant to focus on racial minorities. He will also elaborate on the notion of blackness, that is the subjectification of racial identities in France in the 20th century, and show why a new blackness has emerged in France in the past few years.
For more information, read this brief biography of Ndiaye.
If you have any questions, please e-mail sb413@evansville.edu.
Discussion on sex and the law planned for today
National speaker, author, and attorney C.L. Lindsay will be on campus today at 5:00 p.m. in Eykamp Hall, Room 251, Ridgway University Center, to discuss sexual assault and legal issues. Please join us for this interesting and interactive program brought to you by UE athletics, the Center for Student Engagement, and counseling services.
Blood Drive on October 18
The Newman Club is hosting a fall blood drive on Tuesday, October 18, from noon-6:00 p.m. If you are interested in either giving blood or donating your time through volunteer work, contact Paige Hignite at ph89@evansville.edu.
Lunch and Lead: Taking Time for You
The next Lunch and Lead is set for Tuesday, October 18, at 12:30 p.m. in Eykamp Hall, Room 252, Ridgway University Center. This session, presented by Jamie Adams-Kemper of Counseling Services, will help you develop self-care strategies you can use to de-stress and engage in more mindful living.
This event is free and open to all students, faculty, staff, and UE community members. We encourage attendees to bring their lunch with them to these events!
Zeta Tau Alpha's Big Man on Campus on October 22
Zeta Tau Alpha's annual Big Man on Campus philanthropy event is Saturday, October 22, at 7:00 p.m. in Eykamp Hall, Ridgway University Center. Tickets will be on sale October 19-21 in Ridgway University Center lobby for $5, and at the door on the night of the event for $7. All proceeds from the event go toward ZTA's national philanthropy of breast cancer education and awareness!
Phi Mu Gives Back today
Today from 5:00-7:00 p.m., Phi Mu will have a clothing drive table in Ridgway University Center lobby. The clothes should be in good condition or lightly worn. Clean out your closets for the new semester and the holidays!
October Speaker Series Luncheon
Please join us for the Speaker Series Luncheon on Wednesday, October 19, from noon-1:00 p.m. In Eykamp Hall, Room 252, Ridgway University Center.
Merrill Bradford, UE alumnus and director of events for the Southwest Chamber of Commerce, will speak along with a panel that includes Tynesha McGlown, community outreach program director, YMCA of Southwestern Indiana, Steven Stump, assistant director, Center for Applied Research, Outreach and Engagement, USI, and Brooke Fisher, administrative assistant IV, Old National Bank. All are members of the Young Professional Alliance through the Southwest Indiana Chamber.
Their topic will be networking skills.
Please RSVP to ds120@evansville.edu by Monday, October 17 for a free boxed lunch!
The Young Professional Alliance is also extending an invitation to all UE students to attend its Career Connect Networking Reception the next evening, Thursday, October 20.
Health Careers Fair tomorrow
Meet your future employer at the Health Careers Fair 2016. Come to the Student Fitness Center tomorrow, October 18, from 11:00 a.m.-2:00 p.m. All students, freshmen through seniors, considering a health-related career should attend. See registered employers in JobLink
Also, pre-register for the event in JobLink to allow employers to view your resume early!
Phi Mu presents Rock for Riley
Phi Mu's annual fall philanthropy, Rock for Riley, is Friday, October 21, at 7:00-9:00 p.m. in Eykamp Hall, Ridgway University Center. Tickets will be on sale October 17-20 in Ridgway University Center lobby for $5, and at the door on the night of the event for $5.
All proceeds from the event go toward Phi Mu's national philanthropy, Children's Miracle Network Hospitals.
Applications for 21+ status now available
For students 21 years of age or older living in Village properties or fraternities, the process to apply for 21+ status for Spring 2017 begins Monday, October 17.
All residents of the Village unit or fraternity room must:
Submit an application and successfully complete the 21+ education program
Be 21 years of age at the start of the Spring 2017 Semester (students turning 21 during Spring semester will be considered upon successful completion of the program and one's birthday).
Find all application materials and workshop dates on the alcohol policy 21+ website.
Reminder - outsourcing of USPS meter mailing services
Effective Monday, October 17, UE distribution services/mail services begins outsourcing the metering of United States Postal Service domestic and international mail (letters, flats, etc.) and USPS domestic parcels to Data Mail Inc., a local third party vendor. UE mail services will no longer have equipment to meter mail and/or process parcels for shipment in-house after Friday, October 14.
What Is Changing!
UE will no longer have a USPS meter or mailing equipment. Additionally, UE will no longer have a UPS account or UPS shipping equipment.
The current UE mail processing form has been updated and re-named the UE USPS Mail/Parcel Processing Request form. Also, instructions are available titled UE USPS Mail/Parcel Processing Request Form Instructions. Both are available on the mail services website on AceLink Areas under Forms & Instructions.
Current yellow UE account barcode cards are being replaced with new cards titled UE account barcode card provided by Data Mail Inc. A sample of the new UE account barcode card and instructions are available on the mail services website on AceLink Areas under Forms & Instructions. Departments having existing yellow account barcode cards are asked to turn these cards in to Mail Services to be exchanged for new Data Mail Inc. generated UE account barcode cards. Beginning Monday, October 17, four un-laminated UE account barcode cards will be distributed followed by 8-10 laminated UE account barcode Cards.
UE mail services will no longer provide UPS services due to low outgoing package volumes, removal of equipment, and upcoming UPS rate increases on average of 4.9 percent with an overall increase of 9 percent for packages weighing 1-10 pounds. Departments desiring UPS services may contact UPS directly, set up a department account, request a site pickup, and pay UPS directly with a UE Pcard.
Departments desiring to ship USPS International parcels will go directly to a local post office, complete the required USPS documentation (customs forms, etc.), and pay USPS directly with a UE Pcard. The same can be accomplished with UPS but typically at a much higher cost.
What Remains the Same!
UE distribution services/mail services will continue to:
Pickup UE incoming mail and parcels from the USPS, Monday through Friday, except for UE holidays
Process incoming business reply and short paid UE mail
Sort mail by UE campus department in the mail services area
Make a daily - Monday through Friday - campus mail run to deliver and/or pick up department mail that is pickup ready and includes USPS domestic and international letter mail, USPS domestic parcels, pre-stamped and sealed mail, and campus mail.
Deliver to residence halls as is currently performed.
National Collegiate Alcohol Awareness Week: know your limits!
This week is National Collegiate Alcohol Awareness Week. If you make the choice to drink, consider these following tips:
Keep track of how much you drink by counting standard drinks.
Eat before and while drinking.
Alternate alcohol and non-alcohol drinks.
Avoid drinking games.
Space your drinks over time.
Do not drink too much, too fast
Avoid using alcohol with stimulants (caffeinated beverages).
Never leave your drink unattended.
Be cautious about drinking too much on dates or where sex is a possibility.
Keep in mind that choosing not to drink is ALWAYS a legitimate option
If you are interested in better understanding your own drinking patterns and risks go to eCHECKUP TO GO to take a brief, anonymous online survey with immediate feedback or contact the Office of Counseling Services at 812-488-2663 to schedule an appointment with Jamie Adams-Kemper, coordinator of Health Education and Wellness. You may also e-mail ja200@evansville.edu.
Employee of the Month nominations
The University of Evansville, in pursuit of excellence in service, wishes to recognize a non-faculty employee displaying records of achievement as a leader. Leadership may be demonstrated in any of the following areas: service to the University, service to students, job performance and attitude towards fellow employees. To be eligible, an employee must be a full-time member of administration or staff. Nominations for the November 2016 Employee of the Month are due no later than Wednesday, October 19.
To nominate someone, go to Acelink, click on Areas, and then select Human Resources. The nomination form can be found under Forms on that page.
OGSP announces latest grant opportunities
The Office of Grants and Sponsored Programs (OGSP) would like to announce the latest round of featured grant opportunities for the Fall 2016 semester! At OGSP, we oversee federal and state funding opportunities, assisting faculty and staff in the process of applying for external funding in support of scholarly and creative activities. These activities include: basic research, applied research, fellowships, curriculum development, community outreach, international exchange, sabbatical support, and faculty-guided student research.
These are the featured opportunities for this posting:
NIH Phase I: Research on Research Integrity - Deadline: Mar 31, 2017
NIH Support of Competitive Research (SCORE) Research Advancement Award - Deadline: Sept. 7, 2019
NEH Scholarly Additions and Translations Grant - Deadline: Dec. 7, 2016
Fellowship Opportunity:
Huntington Fellowship Opportunities - Deadlines vary
We encourage faculty and staff to contact us with any questions regarding these grants or any other opportunities. Our office is located in Olmsted Room 205 and you can reach the director of grants and sponsored programs Johnna-Denning Smith by phone at 812-488-2551 or by email at jd184@evansville.edu.
Submit pictures for the Study Abroad Photo Contest!
The staff of UE's Office of Study Abroad is looking for some new photos of students who have studied abroad in the past, and they are hoping you can help! They have set up a photo contest in the hopes that you'll submit your pictures to be hung in their office and to also be used in future marketing materials.
In order to get a good variety of photos, they have created a few categories for pictures that they are looking for. They are:
1. Your university: Send pictures of you in front of your university/on your campus to highlight your home away from home.
2. The great outdoors: They'd love any pictures that highlight the environment and capture the beauty of where you studied.
3. Harlaxton: Harlaxton gets its own category because it's so popular. Send photos of your time at Harlaxton and around the manor.
4. Live like a local: Do you have any pictures of yourself engaging in local activities or participating in cultural traditions? Send them!
5. Artistic eye: Have any unique pictures that capture something special about your trip? Did you take a picture you think is particularly artistic? Send them in!
There will be a table at the International Education Week Marketplace on November 14 from 11:00 a.m.-1:00 p.m., where votes can be cast to select the photo contest winners. Stop by to cast your vote! The top voted picture from each category will be hung in the study abroad office.
Only three to four submissions will be allowed per person. Along with each image, include where the photo was taken and what category you think it belongs in. Please submit your pictures to gb91@evansville.edu.
All pictures must be submitted by November 4.
Spring housing cancellation deadline
Students, the deadline to cancel your UE housing contract for the spring semester is November 1. Stop by the residence life office to cancel your housing contract without penalty for the spring semester if you will be:
Attending Harlaxton or studying abroad
In an internship, co-op, or clinical outside of the Evansville area
Moving into a fraternity house
Transferring, withdrawing, or graduating
Requests not falling in the above categories are typically not granted. Requests to move off campus to live with friends or move into an apartment are not sufficient reasons to cancel a UE housing contract. Entering into any other housing agreement or lease with a private landlord will have no effect upon the conditions of your contract with the University of Evansville.
For more information, contact the residence life staff or visit our website.
October's risk management tip!
Slips and falls are a major cause of injury that occurs to both visitors and employees. Approximately 40 percent of UE's worker's compensation incidents are due to slips, trips, and falls.
The National Safety Council estimates that 25,000 slips and fall accidents occur daily in the USA. Per the Bureau of Labor Statistics, slips, trips, and falls on the same level are the second leading cause of injury in the workplace. Slips, trips and falls can occur in any business, but are of particular concern to businesses with considerable public and employee foot traffic such as those in retail, medical, and service industries, such as higher education.
So, what can you do to help yourself and others stay safe on UE's campus?
Be aware of your surroundings such as the type of surface you are walking on, its condition, other foot traffic, and weather.
Only carry items that allow you to see clearly where you are going.
Eliminate or minimize distractions while walking, such as looking at your cell phone.
Report unsafe conditions to facilities (812-488-2775) and/or risk management (812-488-2011).
Be safe with each step!
If you have any questions, please call the Office of Risk Management at 812-488-2011.
Federal loan repayment counseling session required for students graduating or transferring
Students who have received federal direct (subsidized/unsubsidized) loans and plan to graduate in the fall (or transfer after the fall semester) are required to attend a loan repayment counseling session. The Office of Financial Aid will hold the first session of the semester on Thursday, October 20 at 1:00 p.m. in Eykamp Hall, Room 251, Ridgway University Center. The last session will be held December 7 at 2:00 p.m.
Professor Paul Bone publishes poems
Paul Bone, associate professor of creative writing, published three poems - Dispatch from the Gulf, Trying to Refuse to Lament, and Compensation - in the online literary Peacock Journal.
Aces post solid times at UE Invitational
On an unseasonably warm day at Angel Mounds, the University of Evansville Cross Country teams hosted the UE Invitational.
The women took to the course first for their 5K race before the men ran their 8K. Both of the Purple Aces teams came home in second place among Division I teams.
Evansville's duo of Sienna Crews and Hannah Welsh led the way, each coming home in the top five. Crews ran an 18:25.5 with Welsh five seconds behind. They took fourth and fifth, respectively. For Crews, the time was 15 ticks behind her PR, which came earlier this year at the Austin Peay Invitational. Welsh was 11 second off of her best race.
Setting a PR was Ashton Bosler. The sophomore came home in ninth place, running a 19:32.9. It topped her previous time by 13 seconds, which she ran at Austin Peay in September. Taking fourth on the team and 15th in the running order was Michelle Karp. Her time of 19:51.7 was her top time of the year by 28 seconds. Kylie Hasenour rounded out the top five for the Aces, running a 20:50.4 to finish in 29th.
Next up was Anna Loef, who posted a 21:05.7. It was her fastest time of the year as she has lowered her times in each race of 2016. Ashley Torres checked in with a 22:00.6 to take 38th while August Martinez, Katie Beaber and Hayley Elliott completed the finishers for UE. Martinez ran a PR of 22:18.0, besting her old time by 13 seconds. Beaber finished with at ime of 22:19.7 while Elliott ran a 22:42.8.
Pacing the men was Ricky Hendrix. The freshman continued his impressive season, earning a 12th place finish, running a 27:20.0. That time was just nine seconds off of his PR. Sophomore Andrew Barrett was second on the squad. His 28:21.1 was good for 32nd. The time was the second-fastest of his college career.
Third for the men was Tucker Dawson. The freshman ran a 28:38.3 to finish in 38th spot. Aaron Cochran was fourth for UE as his time of 28:48.5 put him in 39th while Stanley Chepchieng made it four freshmen in the top five spots, coming in fifth on the squad with his time of 29:09.7.
Paul Schwartz was one spot behind Chepching, running the 8K in 29:13.3. Making his debut was freshman Phil Dzienciol, who ran a 30:27.6. The freshman is a native of the Evansville area and ran his inaugural race for the Aces. Kudzi Mandingwa completed the race in 31:22.3, his quickest time with the Purple Aces.
On October 29, both teams make their way to Cedar Falls, Iowa, for the Missouri Valley Conference Championships.
Volleyball improves against one of MVC's best
Facing the second-place team in the Missouri Valley Conference, the University of Evansville Volleyball team put up a valiant effort but dropped a 3-0 final on Saturday evening.
Mildrelis Rodriguez and Cathy Schreiber were the top offensive performers for the Purple Aces (4-18, 0-9 MVC) notching 11 and seven kills, respectively. Jelena Merseli had 17 assists while Olivia Goldstein finished the night with 10 digs.
Southern Illinois (16-7, 7-2 MVC) spread the ball around as four players notched six or more kills. Abby Barrow had the top tally with eight. Mariana Pilon had the top dig total of the night with 15. The Salukis opened the first game scoring the first three points and utilized a late run to earn a 25-14 win. Evansville kept it close at 15-10, but SIU battled back to finish the set on a 10-4 run.
Evansville put its best foot forward in the second game, battling the Salukis in the early going to tie it up at 8-8. The Salukis had the upper hand in the middle portion of the game, leading by seven at 22-15. The Aces never gave up as Olivia Goldstein had a pair of service aces in a 5-0 run that got her team with a pair at 22-20. UE cut the gap to one at 24-23, but a Ginger Perinar kill clinched the set for SIU at 25-23.
In the third frame, the Aces faced a 7-2 hole, but kept fighting to cut the deficit to three at 18-15 as part of a 5-1 run. That is as close as the Aces would get as they fell by a final of 25-18.
Beginning on Friday, the Aces make their way through the state of Iowa they travel to UNI for a Friday evening match before heading to Drake on Saturday.

Men's and Women's Golf heads to Dayton Invitational
Both the University of Evansville Men's and Women's Golf teams head to Kettering, Ohio, for the Dayton Invitational on Monday and Tuesday at NCR Country Club.
Each team will play two rounds of 18 in their events. The men will play on the South Course with par checking in at 71. Their field includes: Butler, Columbia, Dayton, Detroit, Fort Wayne, IUPUI, Loyola, Miami (Ohio), Michigan, Northern Kentucky, Oakland, Robert Morris, St. Bonaventure, Valparaiso, Wright State, and Youngstown State. Yardage for the men will be 7,100. Play both days will start at 10:00 a.m.
The women will be playing on the North Course with yardage coming in at 5,872 and par will be 70. Other teams playing on the women's side include: Bowling Green, Chicago State, Dayton, Detroit, Eastern Illinois, Findlay, Fort Wayne, IUPUI, Loyola, Northern Kentucky, Oakland, Ohio University, and Youngstown State.
Earlier this week, Wil Pahud helped the men take fourth place in the Donald Ross Intercollegiate at Mimosa Hills Country Club. Pahud fired off a 1-under 69 to come home in a tie for seventh place overall. On Monday, he finished with scores of 71 and 72. His efforts saw him post a 212 for the event.
Topping the Purple Aces was Tyler Gray. Coming off of last week's victory at Butler, Gray earned another top five finish. His score of 211 tied him for fourth place. Gray carded rounds of 71 and 68 on Monday before posting a 72 in the final round. Next up was Zac Turi. The sophomore's best round of the tournament came on Monday with a 1-under 69. After shooting a 73 in round two, Turi had a 77 in the final round to complete the event with a 219, tying for 21st.
Last time out for the women, they competed at the MVC Preview in Cape Girardeau, Missouri, Kayla Katterhenry was the low shooter in the final round, shooting a 75 to finish in a tie for 22nd with a final score of 228. Her rounds on day one checked in at 77 and 76. Maggie Camp was second for the Purple Aces. Scores of 77 in the last two rounds saw her finish the event with a 238, good for a 49th place finish.
Third on the squad was Madison Chaney. She tied for 62nd with a final score of 243. Her top round of the event was in the second trip around the course where she registered a 77. Giulia Mallmann carded an 86 on the final day to finish with a 256 while Maria Pickens completed the event with a 268.
Contribute to AceNotes
To have content considered for inclusion in AceNotes, please submit a Marketing Request Form. Deadline for submission to AceNotes is 10:00 a.m. on the requested date of publication. Only articles concerning UE related/sponsored activities will be accepted. Articles submitted to AceNotes may be edited for length and clarity. Submitter contact information is at the end of each article.