| | |
| --- | --- |
| AceNotes Today | Wednesday, October 12, 2016 |
Last day for United Way
Deadline TODAY: October 12 at 5:00 p.m.
You could win a prize, but you will help make our community better. Don't miss out on your chance to make a difference!
Turn in your pledge form TODAY to be eligible to win prizes including:
• Day off work (3)
• Men's and Women's Basketball tickets
• Theatre tickets
• Gift certificates to UE bookstore and Jazzman's
• And MORE!
Please read the information in your packet and if you have any questions, feel free to contact Office of Human Resources at ext. 2943.
Samsung Galaxy Note 7 cell phones prohibited on campus due to fire hazard
Samsung has recently responded to the fire hazards associated with the Galaxy Note 7 cell phones by asking owners to abandon the phones immediately. Their recommendation is not to charge the phone or have it powered on at any time. Out of an abundance of caution, the University is asking all Galaxy Note 7 cell phone owners to refrain from using the phones on campus. This includes charging the phone, even if the phone is powered down. Owners are encouraged to direct any questions they may have to their cell phone provider.
Winter intersession courses
The University of Evansville offers winter intersession courses from December 15 to January 6. Registration will begin October 31. Students may register for one winter intersession course.
For more information go here.
These accelerated courses offer students the opportunity to:
Take a course online to earn credits toward graduation
Lighten your spring course schedule
Complete missing requirements
Class offerings:
FIN 280 Personal Finance (Alhenawi)
PSYC 416 Human Sexuality (Becker)
EDUC 321 Teaching Social Studies (Gieselmann)
PSYC 121 Introduction to Psychology (Hennon-Peters)
PSCI 100 World Politics (Kim)
HS 101 Adult Health and Wellness (LaMar)
ART 105 Introduction to the Visual Arts (Larmann)
PH 190 Introduction to Public Health (Patel-Dovlatabadi)
SOC 105 Introduction to Sociology (Plikuhn)
EXSS 320 Nutrition for Performance and Health (Rodd)
PSYC 229 Social Psychology (Stevenson)
ES 103 Fundamental of Environmental Science (Thananatthanachon)
COMM 380 Intercultural Communication (Thomlison)
I-House: Thailand
Today's presentation of I-House will be on Thailand and Bhuree (Pooh) Dardarananda will be presenting. He is a senior and is majoring in marketing and will have a minor in psychology. He loves to travel, cook, and eat food (especially from street cars). His favorite part about UE is all the friends he has made throughout his years here. So come upstairs in Ridgway University Center tonight at 7:00 p.m. to hear about Thailand.
Charlas: informal conversation in Spanish
Students of all levels of Spanish are invited to meet at Jazzman's in Ridgway University Center from 5:00- 6:00 p.m. on Wednesdays to practice Spanish in a relaxed atmosphere with Belén Alemán Mansilla, a Fulbright foreign language teaching assistant from Argentina. This week come play chancho and other card games. Nos vemos el miércoles a las 5:00 p.m.!
This Week in Music: performance clinics
Today the Department of Music will host a series of clinics featuring noted performance psychologist Noa Kageyama. The sessions will focus on learning various techniques for using sport psychology principles to help musicians perform to their abilities under pressure. A member of the faculty at Julliard, Kageyama has provided similar seminars for institutions and organizations such as the New England Conservatory, the US Armed Forces School of Music, the Music Teachers National Association, and the National Association of Teachers of Singing. His time at UE will include four separate sessions that will take place in Wheeler Concert Hall and will begin at 9:00 a.m., 10:30 a.m., 1:00 p.m., and 2:30 p.m. All sessions are free and open to the public.
Collegiate Changemaker Challenge info session and kickoff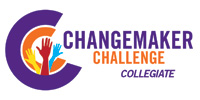 Want to change the world? Come find out how and be inspired by social Innovation expert Scott Sherman. Collegiate competition information will also be available.
This information session is set for Monday, October 17, 4:00–5:30 p.m., in Room 162, Schroeder School of Business Building. (Note that the time of the event has changed from what was listed in the previous announcement.
This is free and open to the public.
For more information, visit www.evansville.edu/cc.
For more Social Innovation Week events, visit www.evansville.edu/siw.
Performance psychologist Noa Kageyama to present workshop
Special guest performance psychologist Noa Kageyama will be offering a series of clinics on Friday, October 14, in Wheeler Concert Hall. All sessions are free and open to the public.
Topics will include:
9:00 a.m. - Energy: How to beat performance anxiety and play your best when it counts
10:30 a.m. - Focus: How to quiet your inner critic and get into the zone
1:00 p.m. - Courage: How to get past your fears and doubts and perform fearlessly under pressure
2:30 p.m. - Preparation: Practice techniques to help you thrive under pressure
Students and community members are invited to attend these sessions and learn various techniques for utilizing sport psychology principles to perform up to their abilities under pressure.

Kageyama serves on the faculty of The Juilliard School and the New World Symphony. Also a conservatory-trained violinist with degrees from Juilliard and Oberlin, his understanding of performance pressure and excellence come from his own experiences on the concert stage from the age of two. Through 23 years of training, complete with television and radio appearances, solo performances with orchestra, and international competitions, he experienced first-hand the discipline, hard work, and perseverance it takes to reach an expert level of performance - as well as the frustration of performing poorly at the worst possible moments.

Kageyama's work has been featured in media outlets ranging from The Wall Street Journal to Lifehacker, and he has provided seminars for institutions and organizations such as the New England Conservatory, US Armed Forces School of Music, Perlman Music Program, Starling-Delay Symposium, Music Teachers' National Association, and the National Association for Teachers of Singing.

Find out more here.
Health Careers Fair next Tuesday
There are 55 employers registered for the Health Careers Fair 2016. Come to the Student Fitness Center next Tuesday, October 18, from 11:00 a.m.-2:00 p.m. to meet employers who are interested in you! All students, freshmen through seniors, who are considering a health-related career should attend.
See registered employers in JobLink.
Also, pre-register for the event in JobLink to allow employers to view your resume early!
UE community invited to session on campus with Bennet Omalu
There will be a special Q & A with Dr. Bennet Omalu this afternoon from 3:00-4:00 p.m. in Eykamp Hall, Ridgway University Center. All of campus is invited to this session; however, seating is limited. Later today - at 7:00 p.m. - Omalu will speak at a public lecture at the Old National Events Plaza Ballroom in Downtown Evansville.
As chronicled in the 2015 film Concussion starring Will Smith, Omalu made a career breakthrough when he became the first doctor to discover and identify chronic brain damage as a major factor in the deaths of professional athletes. Since his discovery, he has gone to unbelievable lengths to raise awareness of the severity of concussions in athletes.
Senior nursing class presentation on homelessness
The University of Evansville senior nursing class will host a homeless awareness presentation today at 6:00 p.m. in Eykamp Hall, Ridgway University Center. The goal is to increase awareness of and empathy for the homeless population.
Evansville has a significant homeless population whose basic needs are not being met. Because of this, the UE senior nursing class has devised a community outreach program to help raise awareness regarding the homeless problem within the Evansville community. This presentation is part of that program.
Phi Mu presents Rock for Riley
Phi Mu's annual fall philanthropy, Rock for Riley, is Friday, October 21, at 7:00-9:00 p.m. in Eykamp Hall, Ridgway University Center. Tickets will be on sale October 17-20 in Ridgway University Center lobby for $5, and at the door on the night of the event for $5.
All proceeds from the event go toward Phi Mu's national philanthropy, Children's Miracle Network Hospitals.
Learn about American University graduate programs in public affairs
Jennifer Forney, assistant dean of graduate enrollment for the School of Public Affairs at American University, will be on campus to discussgraduate programs at SPA. She will have an information booth today in Ridgway University Center from 9:00 a.m.-1:00 p.m. The School of Public Affairs offers an array of graduate degrees in public administration, public policy, justice, law and criminology, terrorism, homeland security policy, and political science.
Homecoming 2016 Reunion Weekend - October 14-16
Many alumni will return to campus October 14-16, as many anniversaries are celebrated during Homecoming Reunion Weekend. The class of 1966 is 50, Chi Omega celebrates 65 years at UE, Lambda Chi Alpha - 60 years, Harlaxton is 45 years, and neuroscience is 40.
The full schedule of events is online here.
Questions? Contact alumni@evansville.edu or ext. 2586. Join us in welcoming alumni back to campus and join in the fun!
Poet George David Clark appearing at Coffee Hour today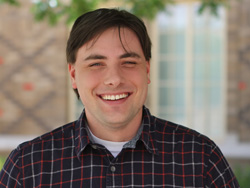 You are invited to join us at the Creative Writing Coffee Hour today to welcome poet George David Clark. All the lectures in the Creative Coffee Hour series begin at 4:00 p.m. in UE's Melvin Peterson Gallery, and are free and open to the public.
Clark's current book, Reveille (Arkansas, 2015), won the Miller Williams Prize, and his more recent poems can be found in Agni, The Cincinnati Review, The Gettysburg Review, Image, The New Criterion, University of Evansville's Measure, and others.
He edits the journal 32 Poems and lives with his wife and their three young children in Western Pennsylvania where he teaches creative writing at Washington & Jefferson College.
Homecoming 2016 Faculty Coffee Chat
The Office of Alumni and Parent Relations and the Class of 1966 50th Reunion Committee invites all faculty members to the Homecoming 2016 Coffee Chat on Friday, October 14, from 3:00-4:00 p.m. The event will be in Dunigan Lounge in the Schroeder School of Business Building
Please join members of the Class of 1966, the. last graduating class from Evansville College, for coffee, tea, and light snacks. Share updates about your department, programs, research, and how as alumni they can stay connected and engaged in order to help your department and students.
Please RSVP by October 12 to alumni@evansville.edu.

Make your yearbook graduate portrait appointment today
Stop by the yearbook table today from 11:00 a.m.-1:00 p.m. in the Ridgway University Center lobby to make your 2017 LinC portrait appointment. Your portrait sitting is free. All you need is an appointment. Can't make it during that time? Then stop by Student Publications, located on the second floor of Ridgway University Center. Graduate portraits are October17–19 in Eykamp Hall, Room 253, Ridgway University Center.
Spring housing cancellation deadline
Students, the deadline to cancel your UE housing contract for the spring semester is November 1. Stop by the residence life office to cancel your housing contract without penalty for the spring semester if you will be:
Attending Harlaxton or studying abroad
In an internship, co-op, or clinical outside of the Evansville area
Moving into a fraternity house
Transferring, withdrawing, or graduating
Requests not falling in the above categories are typically not granted. Requests to move off campus to live with friends or move into an apartment are not sufficient reasons to cancel a UE housing contract. Entering into any other housing agreement or lease with a private landlord will have no effect upon the conditions of your contract with the University of Evansville.
For more information, contact the residence life staff or visit our website.
City-wide bike share includes station on UE Campus
A city-wide bike share launched last week at a press conference in Eykamp Hall. Seventy cruiser bikes are now available at seven stations across Evansville for members to use on demand. The University of Evansville station is located between the Fifth Third Bank Basketball Practice Facility and Walnut Street on the sidewalk near Lot G.
Anyone over the age of 18 can ride by purchasing a day pass or by enrolling in a monthly or annual membership. Rides for members are free for up to one hour, then $3 per hour after that. Anyone using their UE e-mail address can get half price on an annual membership and the first hour of riding for free.

To become a member or for more information including a map of the stations, please visit www.bike.zagster.com/upgrade.

Additional locations are as follows: North Main Street, West Franklin Street, Downtown YMCA, Downtown Pagoda at the Evansville Convention and Visitor's Bureau, Haynie's Corner Arts District, and the Deaconess Sports Park on North Green River Road.
October's risk management tip!
Slips and falls are a major cause of injury that occurs to both visitors and employees. Approximately 40 percent of UE's worker's compensation incidents are due to slips, trips, and falls.
The National Safety Council estimates that 25,000 slips and fall accidents occur daily in the USA. Per the Bureau of Labor Statistics, slips, trips, and falls on the same level are the second leading cause of injury in the workplace. Slips, trips and falls can occur in any business, but are of particular concern to businesses with considerable public and employee foot traffic such as those in retail, medical, and service industries, such as higher education.
So, what can you do to help yourself and others stay safe on UE's campus?
Be aware of your surroundings such as the type of surface you are walking on, its condition, other foot traffic, and weather.
Only carry items that allow you to see clearly where you are going.
Eliminate or minimize distractions while walking, such as looking at your cell phone.
Report unsafe conditions to facilities (812-488-2775) and/or risk management (812-488-2011).
Be safe with each step!
If you have any questions, please call the Office of Risk Management at 812-488-2011.
Spring and intersession adoptions due
The UE Bookstore is now requesting textbook adoptions for the intersession and spring 2017 terms. Faculty members and departments are encouraged to return their adoptions as soon as possible as per the information that was sent to them in an e-mail. Thanks in advance for your help.
Volunteer opportunity with Multiple Sclerosis Autumn Walk
The Tri-State Multiple Sclerosis Association needs the help of the University of Evansville community at its upcoming Autumn Walk, planned for Sunday, November 6, at Harrison High School. Tri-State Multiple Sclerosis Association enhances the quality of life for individuals living with multiple sclerosis and their families in southern Indiana, western Kentucky, and Southern Illinois. Take this opportunity to be a part of the change and offer support in the community!
Volunteer Time Slots
· 11:00am-12:30 pm: Set-up before the event – unloading table and chairs and setting them up
· 2:30-4:00 pm: Clean up after the walk – loading tables and chairs, trash pick-up
· 1:30-3:30 pm: Cheering on walkers
· 1:30-3:30 pm: Traffic control at the walk
· Making signs for the walk route
If you are interested in volunteering fill out this survey or contact Myka Goode at mg222@evansville.edu or Lauren Clowers at tristatemsfundraising@gmail.com.
Become a resident assistant for spring 2017!
Impact lives, build community, and be a leader - become a UE resident assistant. Applications are now available for spring 2017.
For more information, including position details and expectations, visit the Residence Life website.
TIAA-CREF counseling appointments
The TIAA-CREF representative will be on the UE campus for individual counseling sessions on Wednesday, October 19 and Thursday, October 20. To schedule an appointment, call TIAA-CREF at 1-800-732-8353 or 317-706-6200.
Please note that the meeting location has been changed to room 208 of the University Libraries.
Announcement - outsourcing of USPS meter mailing services
Effective Monday, October 17, UE distribution services/mail services will outsource the metering of United States Postal Service domestic and international mail (letters, flats, etc.) and USPS domestic parcels to Data Mail Inc., a local third party vendor. UE mail services will no longer have equipment to meter mail and/or process parcels for shipment in-house after Friday, October 14.
What Is Changing!
• UE will no longer have a USPS meter or mailing equipment. Additionally, UE will no longer have a UPS account or UPS shipping equipment.
• The current UE mail processing form is being updated and re-named the UE USPS mail/parcel processing form.
• The current UE account barcode cards will be replaced with new cards provided by Data Mail Inc. However, the name of the barcode cards will remain unchanged. Departments having existing UE account barcode cards will be asked to turn in these cards to be exchanged for 8-10 new Data Mail Inc. generated UE account barcode cards.
• UE Mail Services will no longer provide UPS services due to low outgoing package volumes, removal of equipment, and upcoming UPS rate increases on average of 4.9% with an overall increase of 9 percent for packages weighing 1-10 pounds. Departments desiring UPS services may contact UPS directly, set up a department account, request a site pickup, and pay UPS directly with a UE Pcard.
• Departments desiring to ship USPS International parcels will go directly to a local post office, complete the required USPS documentation (customs forms, etc.), and pay USPS directly with a UE Pcard. The same can be accomplished with UPS but typically at a much higher cost.
What Remains the Same!
UE distribution services/mail services will continue to:
• Pickup UE incoming mail and parcels from the USPS, Monday through Friday, except for UE holidays
• Process incoming business reply and short paid UE mail
• Sort mail by UE campus department in the mail services area
• Make a daily - Monday through Friday - campus mail run to deliver and/or pick up department mail that is pickup ready and includes USPS domestic and international letter mail, USPS domestic parcels, pre-stamped and sealed mail, and campus mail.
• Deliver to residence halls as is currently performed.
• Distribute newspapers received (i.e. Evansville Courier & Press, Wall Street Journal, etc.)
• Deliver UE mail and contract mailings to Data Mail, Monday through Friday, for processing.
Departments will continue to be responsible for existing processes that include:
• Preparing USPS mail parcels for distribution services/mail services pickup by completing a UE USPS mail/parcel processing form to provide the required department name, account number and mail/parcel requirements/instructions selected by the department. USPS parcels are to be packed and ready for shipping with an attached UE USPS mail/parcel processing form.
• Sorting, separating, and bundling (rubber bands or binder clips) USPS letter mail by account number, mail class, special services, domestic, international, etc., and securely attaching the appropriate UE account barcode card to each mail bundle being picked up on the mail run by the UE mail courier. Specific mailing information continues to be available on the mail services website located on AceLink under Areas. (New UE account barcode cards will be distributed as soon as available.)
• Follow existing campus mail guidelines to prepare campus mail bundled separately for ue mail services courier mail run pickup.
• Sealing envelope flaps with department affixed stamps for USPS domestic and/or international letter mail sorted by account number, domestic, international, etc., with a securely attached UE account barcode card to each bundle being picked up on the mail run by the UE mail courier.
• Taking USPS international and non-USPS mail/parcels requiring express services or International parcel services directly to the local post office for processing and payment via a UE Pcard.
• Following current contract mailing (large mailings of 200 mail pieces or weighing a total of 50 pounds) processes and procedures. Specific contract mailing information continues to be available on the contract mailing website located on AceLink under Areas.
If you have questions regarding this information, please contact Kim Winsett at kw83@evansville.edu or ext. 2940 or Shannon Richardson at sr205@evansville.edu.

Federal loan repayment counseling session required for students graduating or transferring
Students who have received federal direct (subsidized/unsubsidized) loans and plan to graduate in the fall (or transfer after the fall semester) are required to attend a loan repayment counseling session. The Office of Financial Aid will hold the first session of the semester on Thursday, October 20 at 1:00 p.m. in Eykamp Hall, Room 251, Ridgway University Center. The last session will be held December 7 at 2:00 p.m.
Birth Announcement - Rohan Bandi
Congratulations to Bhargavi and Deepak Bandi on the birth of their son Rohan. He weighed six pounds, five ounces, and was 20 1/2 inches long. All are healthy and doing great.
Young Kim elected vice president of IASS
Young Kim, associate professor of political science and the director of international studies, was elected to be the vice president (president elect) of the Indiana Academy of Social Sciences during the 87th IASS Conference at Purdue University Northwest on October 7.
The IASS established in 1929 is one of the oldest regional academic organizations in the state of Indiana and, indeed, the country. When UE hosted the IASS annual meeting last year, more than 160 faculty and students from universities in Indiana, Illinois, Kentucky, China, India, Iran, Malaysia, and South Africa attended.
As the vice president, Kim will serve for the IASS for the next three years.
Krystal Collins joins UE athletics compliance staff
Senior associate athletic director for internal operations Sarah Solinsky has announced that Krystal Collins has been named the director of compliance and student-athlete services at the University of Evansville.
Collins comes to Evansville after working at Bethune-Cookman University where she served as a graduate assistant and intern in the compliance office. As a GA, Collins was responsible for developing and executing the rules education program to ensure that coaches, staff, student-athletes and administrators adhere to the rules of the NCAA and the MEAC.
"We are excited to announce the addition of Krystal Collins to our staff," Solinsky said. "She was a collegiate student-athlete and her experience in athletics compliance will be impactful to our support services for the coaches and student-athletes at UE."
Following her tenure as a graduate assistant at Bethune-Cookman in May of 2015, Collins continued to work with the staff as an intern until February of 2016. Other responsibilities she had included: maintaining the Compliance Assistant software database, monitoring recruiting activities, initial eligibility, and the NCAA Eligibility Center, as well as research to provide rule interpretations of NCAA regulations and MEAC rules.
She was also a graduate assistant women's bowling coach at BCU where she assisted in team practices, trip planning, NCAA tournament preparation, and scheduling of contests.
"I am proud and honored to become a member of the Purple Aces family and to start working with this awesome staff and student-athletes. I have grown very fond of the world of athletics compliance and I believe that UE can allow me to grow professionally," Collins said. "As a former student-athlete, you never see what goes on inside the athletics department and since being in this field, I have a huge amount of respect for those who work day in, day out with countless hours to help these departments run smoothly."
"Continuing my journey as becoming one of these unsung heroes and help UE with any and every goal the department has is a privilege," Collins continued. "Athletic administration requires the true meaning teamwork. Everyone has to do their part for the department to run efficiently. UE hold itself to the highest standards of ethical conduct and I find those same values within myself and would love nothing more than to help continue spreading these values to those I am around every day."
Collins did her undergraduate work at Southern University and A&M College in Baton Rouge, Louisiana, where she earned her Bachelors of Science in Computer Science and Information Technology. She graduated from there in 2009. In 2015, she earned her Masters of Science in Transformative Leadership from Bethune-Cookman.
Pahud and Gray earn top ten finishes at Donald Ross
Wil Pahud had the low round of the day as the University of Evansville Men's Golf team took fourth place in the Donald Ross Intercollegiate at Mimosa Hills Country Club.
Pahud fired off a 1-under 69 to come home in a tie for seventh place overall. On Monday, he finished with scores of 71 and 72. His efforts saw him post a 212 for the event.
Topping the Purple Aces was Tyler Gray. Coming off of last week's victory at Butler, Gray earned another top five finish. His score of 211 tied him for fourth place. Gray carded rounds of 71 and 68 on Monday before posting a 72 in the final round.
Next up was Zac Turi. The sophomore's best round of the tournament came on Monday with a 1-under 69. After shooting a 73 in round two, Turi had a 77 in the final round to complete the event with a 219, tying for 21st.
Rounding out the top five for UE were Cameron Weyer and Jon Pick. Weyer tied for 44th with a 228 while Pick was one behind him with a 249. Their final round scores checked in at 76 and 77, respectively.
Matthew Ladd was Evansville's top individual finisher. His round of 73 on Tuesday put him in a tie for 27th with a three-round total of 220. Noah Reese completed the event with a 228, tying for 44th place.
High Point held off a furious rally by Appalachian State to win the team championship by four strokes. The Panthers shot a 289 on Tuesday while the Mountaineers notched a 279, the lowest team round of the whole event. High Point's winning score was an 851. Pfeiffer University took third place with an 863 while UE was fourth with a final score of 866.
Zach Weaver of Pfeiffer was the medalist. He notched a 2-under 68 in the final round to finish with a winning score of 204. Patrick Moriarty of APSU was second, five off the win.
This weekend, the men make the trip to NCR Country Club in Kettering, Ohio, for the Dayton Invitational. Set for Monday and Tuesday, the tournament will be the final one of the fall for the men.
Think Pink Men's Soccer Game on Saturday, October 15
This Saturday's Homecoming game will be a Think Pink game, meaning everyone is encouraged to wear pink in support of breast cancer education and awareness. Zeta Tau Alpha will be handing out pink ribbons and doing face painting at the table outside the student entrance starting at 4:00 p.m. before the game starts at 5:00 p.m.
Contribute to AceNotes
To have content considered for inclusion in AceNotes, please submit a Marketing Request Form. Deadline for submission to AceNotes is 10:00 a.m. on the requested date of publication. Only articles concerning UE related/sponsored activities will be accepted. Articles submitted to AceNotes may be edited for length and clarity. Submitter contact information is at the end of each article.