| | |
| --- | --- |
| AceNotes Today | Wednesday, September 28, 2016 |
Graduate and Professional School Fair is today!
Come to the second floor of Ridgway University Center today for the Graduate and Professional School Fair. The event is from 1:00-3:00 p.m.
Registered schools:
Atlantic University School of Medicine
Campbellsville University
Garrett-Evangelical Theological Seminary
Indiana Institute of Technology
Indiana Tech Law School
Indiana University - Bloomington Kelley School of Business,
Graduate Accounting and Information Systems Program
Indiana University School of Medicine
Indiana University School of Social Work
Indiana University - Purdue University Columbus,
MBA program and MA in Mental Health Counseling
IU Lilly Family School of Philanthropy
IUPUI School of Public and Environmental Affairs
Kelley School of Business Indianapolis
Methodist Theological School in Ohio
Purdue University Graduate School
University of Evansville School of Public Health
University of Evansville Doctor of Physical Therapy and Physician Assistant Program
University of Indianapolis MBA Program
University of Southern Indiana
Valparaiso University Law School
Vanderbilt Divinity School

Lunch and Lead: People Smart
The next Lunch and Lead is set for today at noon in Eykamp Hall, Room 252, in Ridgway University Center. Associate professor of psychology Lora Becker will be making a presentation titled "People Smart." She will be discussing how to speak about emotional intelligence and how to better interact with others.
This event is free and open to all students, faculty, staff, and UE community members. We encourage attendees to bring their lunch with them to these events!

Rock Star Blackout energy drink sampling
Pepsi Beverages Company is sponsoring a promotional energy drink sampling event today on campus. The event will take place from 11:00 a.m. to 1:00 p.m., outside of Ridgway University Center near the Graves Hall bike rack
This is an opportunity to try a sample the new Rockstar Blackout energy drink that is only available on college and university campuses.
Be sure to try a sample on Wednesday!
United Way Coin War ends today!
This is the last day for the United Way Coin War. Gather your change and take it to the appropriate locations. Pennies are for you; silver change is for them!
The competition ends today. Do it for the community. Do it for the pizza.
All proceeds will be donated to the United Way of Southwestern Indiana as part of UE's United Way Campaign. United Way serves the community by funding programs focusing on education, income, and health.
Charlas: Informal Conversation in Spanish
Students of all levels of Spanish are invited to meet at Jazzman's in Ridgway University Center from 5:00- 6:00 p.m. on Wednesdays (starting today, September 28) to practice Spanish in a relaxed atmosphere with Belén Alemán Mansilla, a Fulbright Foreign Language teaching assistant from Argentina,
The first session is today, September 28!
¡Nos vemos esta tarde!
I-House: Greece
Today's I-House presentation is about Greece and Theda Soldatou will be our lovely speaker! She is an international studies and political science double major. Her hobbies include tennis, books (psychology and science fiction), painting, sketching, listening to music, hanging out with friends, watching TV shows, and dancing. Her plan is to teach us some dances and have us eat some delicious food and listen to awesome songs. Her favorite part about UE is how friendly everyone is and how UE is like a family. So, tonight at 7:00 p.m., come upstairs in Ridgway University Center to learn all about Greece.
Chipotle fundraiser for Road to Mafraq is today
Come to Chipotle on Green River Road in Evansville today from 5:00- 9:00 p.m. to show your support for refugee children in Syria and Jordan and to have a great time! Present the flyer, digital image, or mention it to the cashier at the time of purchase and 50 percent of your payment will go directly to support Road to Mafraq.
Road to Mafraq is a nonprofit organization which works to increase access to education for children affected by conflict in the Middle East. All proceeds from this event will go towards Road to Mafraq's endeavors to educate children in Jordan. Science Alliance for Syria has organized this fundraiser for Road to Mafraq.
Science Alliance for Syria is the joint project of science clubs at the University of Evansville including Society of Physics Students, Biological Sciences Club, Environmental Concerns Organization, and Chemistry Club.
UE faculty members and student to talk at TEDxEvansville this weekend!
Don't miss the TEDxEvansville event this Saturday, October 1, from 1:00-4:00 p.m. Tickets for the event to be held at the Evansville Museum's Koch Immersive Theater are sold out, but there will be a free viewing party in the Ridgway University Center. All talks will be streamed free online as well.
UE speakers will include:
Jill Griffin, director of the Institute for Global Enterprise, will talk about "Changemaker Math and the Art of Critical Doing."
Basel Al Haj, a Syrian biochemistry major, will present "A Syrian Story."
James MacLeod, professor of history, and Joe Atkinson, digital multimedia specialist, will present "Rising to the Challenge: Evansville Then and Now."
For more information, visit www.tedxevansville.com/speakers.

"Failure: A Love Story" kicks off department of theatre season
The Department of Theatre kicks off the 2016–17 season with Philip Dawkins' Failure: A Love Story.
From one of Chicago's most-intriguing theatrical voices, this fanciful and charming play introduces us to the Fail sisters, all of whom will be dead within a year. This vibrant comedy finds these three quirky women unwittingly living out their final days in their family's bustling 1920s Chicago clock shop - and falling in love with the same suave and dashing man. Audiences will certainly be charmed by this musical fable and yearn to truly understand and harness the power of love.
The final shows are September 29, September 30, and October 1 at 7:30 p.m., and October 2 at 2:00 p.m. in Shanklin Theatre.
Tickets are $15 for adults and $13 for senior adults, non-UE students, and UE faculty and staff. UE students are entitled to one free ticket on the day of the performance they wish to attend.
Tickets can be reserved by stopping by or calling the ticket office at 812-488-2031 between noon-5:00 p.m. Monday through Saturday or from noon-1:00 p.m. on Sunday.
Eco Club call out meeting today
Are you interested in having a more environmentally friendly campus? Then you should come to the Eco Club call out meeting. Join us today at 8:00 p.m. in Room 124 in the Koch Center for Engineering and Science. We will be discussing our plans for this year (composting, community garden, recycling, etc.).
Student planning/registration information sessions
With the launch of student planning this fall for spring registration, we are offering several information sessions (see below) to help students become familiar with the new online registration process. We will also be posting video tutorials and step-by-step instructions prior to advising week (October 24).
Students: Join us for one of these sessions:
Monday, October 3 at 1:00 p.m. in Room 170 in the Schroeder School of Business Building
Tuesday, October 4 at 4:30 p.m. in Room 170 in the Schroeder School of Business Building
Wednesday, October 5 at noon in Room 170 in the Schroeder School of Business Building
Tuesday, October 11 at 6:00 p.m. in Room 100 in the Koch Center for Engineering and Science
Thursday, October 20 at noon in Room 101 in the Koch Center for Engineering and Science
Monday, October 24 at 4:30 p.m. in Room 170 in the Schroeder School of Business Building
Blood drive on October 18
The Newman Club is hosting a fall blood drive on Tuesday, October 18 from noon-6:00 p.m. If you are interesting in either giving blood or donating your time through volunteer work, contact Paige Hignite at ph89@evansville.edu.
All of campus invited to Skyzone tonight
The Newman Club and Center for Student Engagement invite all of campus to Skyzone tonight from 7:00-9:00 p.m. Register online through WebAdvisor by filling out the student activities waiver. Meet on Walnut at 6:30 pm. Admission to the event is free and transportation will be provided. Contact Olivia at ov4@evansville.edu or Rachel at rs255@evansville.edu
Roommate Games planned for tonight
How well do you know your roommate? Find out by participating in Roommate Games tonight at 8:30 p.m. in Eykamp Hall, Room 251, Ridgway University Center.
Come to this action packed, game show style presentation and discover who knows their roommate the best. You will also get tips and resources for living with a roommate.
Roommates are encouraged to come together to this event.
The winning roommate team wins dinner at Steak-n-Shake!

Chinese Club planning a dumpling night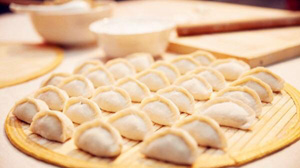 The Chinese Club is planning a dumpling night at the restaurant Yang's Shabu Shabu on September 30 from 4:15-6:00 p.m. To attend, you must pay the club's $2 membership fee. With the $2, you get a free meal of dumplings and have the opportunity to learn to make dumplings yourself. As a member of Chinese Club, you will also be able to attend other events planned for the year, including Chinese knot lessons, a ping pong ball race, a cookout featuring Asian food, and Chinese movie night.
You can pay the membership fee and sign up to attend dumpling night at a table in the lobby of Ridgway University Center on Tuesday and Wednesday from noon-2:00 p.m. Or sign up and pay the membership fee by e-mailing ac281@evansville.edu.
Car pool transportation to dumpling night will be provided for those without a car. The car pool group will meet at the parking lot between Moore and Brentano Halls at 4:00 p.m. to leave for the event. If you would like to car pool, e-mail ac281@evansville.edu.
TedX livestream event featuring Scholars for Syria member
On October 1, there will be a TedX viewing party from noon-3:00 p.m. upstairs in Ridgway University Center. This TedX Evansville event will feature our very own UE student and Scholars for Syria member Basel Al Haj.
Basel will be sharing his immigration story and will highlight the ways in which the turmoil of war and global politics has negatively impacted his culture. In the midst of the Syrian war, Basel will be catalyzing an important dialogue about Syrian culture and immigration.
We invite all students, faculty and community members to attend the viewing party free of charge. For more information, please contact km349@evansville.edu.

Propose your own GAP project
GAP is now accepting project proposals from both faculty members and students. If you have an idea to make a difference in your community, we encourage you to apply. Class credit and financial support is available and your idea can help nonprofits, for profit businesses, or civic projects.
Submit your proposal no later than 5:00 p.m. on October 7. Spots are limited, so apply early!
Faculty members can submit their project suggestions here
Students can submit their project suggestions here.
For more information, call 812-488-5002 or visit www.evansville.edu/gap.
Be part of a research study!
Be part of a research study – it's as easy as breathing! Kyle Kiesel, professor of physical therapy, and students in the Department of Physical Therapy are searching for individuals to participate in a research study investigating the relationship between breathing and movement. Participants should be between 20-50 years old. The testing session is a one-time commitment lasting approximately 20-30 minutes. Testing takes place Monday, October 3, at 10:00 a.m.-2:00 p.m., in Carson Center in the aerobics room. Contact jk245@evansville.edu if interested to schedule your testing session or for any questions.
Mr. and Miss UE Nominations
During Homecoming Weekend we plan to recognize and crown Mr. and Miss UE. To be eligible, students must be a fulltime student and member of the senior class. Nominations may be made by anyone on campus, either a student organization, group of friends, team, roommates, etc. To nominate someone, you are asked to complete the nomination form by next Wednesday, October 5 by 5:00 p.m. Nominations can be made based on the student's preferred gender.
Flu Shot Blitz on October 3 and 4
Come get your flu shot on October 3 from 7:00-11:00 a.m., and October 4 from 2:00-6:00 p.m. at the UE Medical Clinic. These are free flu shots for employees and family members on the UE insurance. Other participants will pay $20 and will receive a receipt to submit for reimbursement through their insurance. Go to Acelink > Home page > and click on the Flu Shot Blitz to sign up!
Make your free LinC portrait appointment today
Make an appointment today to have your portrait taken for the 2017 LinC. If you are graduating in December 2016 or May 2017, you're eligible. It's free — all you need is an appointment. Call 812-488-2846 or visit Student Publications, located on the second floor Ridgway University Center. Information letters went out last week to pending graduates. If you didn't receive one, stop by Student Publications.
Need a textbook?
The UE Bookstore will soon begin the return process of unsold books so if you still need a textbook please come to the bookstore and purchase your requirements. If for some reason you still need a textbook but do not have the funds to purchase your book now the bookstore will be happy to hold you a copy until a designated date. You may do this at the bookstore's textbook counter. If you have any questions please contact the UE Bookstore.
Documentary "From the Ashes" to premiere at Heartland Film Festival
The Evansville, Indiana-produced documentary film From the Ashes: The University of Evansville Purple Aces will make its public premiere at next month's Heartland Film Festival in Indianapolis.
The film, which tells the story of the 1977 UE Men's Basketball team and the tragic plane crash that killed 29 people (including all 14 players), will debut at 5:30 p.m. EST. on Thursday, October 27. A second showing will follow on Saturday, October 29 at 10:15 a.m. EST.
"We're extremely proud and excited to premiere From the Ashes at this year's Heartland Film Festival," said Joe Atkinson, the film's producer and director. "Many of the families and friends of those killed on December 13, 1977, shared the stories of their loved ones with us in the hope of keeping their memories alive through the film's audience. Heartland has a reputation as a great festival with a terrific audience, and we're looking forward to debuting the film for them."
From the Ashes primarily tells the team's story through firsthand accounts. In producing the film, Atkinson conducted more than 75 interviews, including retired UE officials, family members of the victims, and first responders to the site of the tragic accident.
Their stories, alongside narration from Rusty James, tell a story that begins with the University's decision in January 1977 to move its basketball program to Division I, and ends in the aftermath of one of sports' greatest tragedies.
For more information about the Heartland Film Festival, or to purchase tickets to one of the screenings, visit the Heartland Film Festival's website.
For more information about From the Ashes, contact Joe Atkinson at 812-893-1642 or joe.w.atkinson@gmail.com.
View the trailer for From the Ashes: The University of Evansville Purple Aces online here.
Food Advisory Board seeks student members
The Resident Students Association and Sodexo are looking for a student input team. Selected students can earn up to $30 in AceBucks each month.
The Food Advisory Board (FAB) program gives students the opportunity to act as a liaison between the students, the University of Evansville, and Sodexo. The FAB at University of Evansville was created as a breakout group of the Resident Students Association (RSA) to represent the voices of the students, while also assisting with shaping Sodexo's culinary programs and offerings. Not only do they help shape promotions, they continuously provide insight from students to Sodexo.
If you are interested in applying to be part of the Food Advisory Board, fill out this application and return it to Brian Conner in the Office of Residence Life by September 30. All students can apply, but it is helpful if you have a meal plan and/or dine regularly on campus.
Review course for Fundamentals of Engineering Exam offered
The University of Evansville College of Engineering and Computer Science has announced dates for the annual review and preparation course for those planning to take the Fundamentals of Engineering Exam.
Classes will be Thursdays at 6:30 p.m. in the Koch Center for Engineering and Science. Classes are divided into relevance per discipline. Fees are adjusted accordingly.
Civil engineering candidates will attend from October 6-February 2.
Candidates in mechanical engineering and other disciplines candidates will attend from October 6-December 1.
Electrical and computer engineering candidates will attend November 3-December 1.
Registration forms and payment must be returned by 3:00 p.m. on Tuesday, October 4.
On campus registrations should be returned to Room 250 in the Koch Center for Engineering and Science.
Community members may obtain registration information by contacting Kimberly Higgins via e-mail at kh209@evansville.edu or phone at 812-488-2651.
Early registration is encouraged as space is limited.

Robert Dion discusses presidential debate on Canadian radio broadcast
Robert Dion, chair of the Department of Law, Politics, and Society, was interviewed on Radio-Canada on Tuesday and gave his impressions of the first presidential debate between Donald Trump and Hillary Clinton. The interview was broadcast live nationwide on the Midi Info program and was conducted entirely in French. A link to the broadcast can be found here. The interview starts at about 12:27 and lasts for about eight minutes.
Mathematics professor publishes music history article
Clark Kimberling, professor of mathematics, has an article on "Two Early American Women and Their Hymns: Elizabeth Ann Seton and Matilda Durham Hoy," in the current issue of The Hymn (journal of The Hymn Society in the United States and Canada).
The article establishes that a hymn tune named Jerusalem, published anonymously in Baltimore before 1820, was composed by Seton. This new earliest known hymn tune by an American-born woman has been overlooked in previous writings about Mother Seton, who in 1974 became the first native-born citizen of the United States to be canonized by the Roman Catholic Church. It was in 1812 that she composed Jerusalem and added three original verses of words to a pre-existing first verse.
Kimberling's article also discusses Promised Land, which is presently sung in many churches. Evidence is presented that Durham composed the tune, rather than merely arranging a pre-existing folk melody.
Brown named MVC Player of the Week
After pulling off the biggest win of the season on Sunday, perhaps it comes as no surprise that a University of Evansville Women's Soccer player was listed among the Missouri Valley Conference's weekly honors on Tuesday. It was Samantha Brown who'd become the first Purple Ace to earn the designation this year as she was named Defensive Player of the Week.
Brown, a freshman from Glendora, California, was once again an important member of the Aces backline in Sunday's win at league-leading Drake. She played a role in two of the day's biggest plays, clearing a goal-bound shot off the line before feeding Colleen Dierkes for the match-winning goal in the sixty-fifth minute.
Brown is the first UE player to earn Defensive Player of the Week since Taylor Brand and the first freshman to grab a weekly plaudit since Olivia Shafer. Both took home their awards in 2014.
The win, which moved UE to 1-0-0 in league play for the first time since 2014, saw the Aces improve to 2-9-1 overall. The team will return to action on Sunday with a match against Northern Iowa at Arad McCutchan Stadium. Kickoff is set for 1:00 p.m.

Aces looking to keep things rolling against Marshall
The University of Evansville Men's Soccer team may be off to its best Missouri Valley Conference start in nearly 20 years, but the Purple Aces are set to take a brief break from league play today as the team is set to welcome Marshall to Arad McCutchan Stadium.
The Aces, who improved to 5-3-1 overall after Saturday's win over Central Arkansas, have impressed at home this season, and the team will be hoping it can continue as it nears the midway mark of the current four-match homestand. In home matches so far this season, UE has battled to a draw with Portland and picked up victories over Fort Wayne and the aforementioned UCA while allowing just one goal from the run of play.
This defensive prowess has helped the Aces get off to one of the better starts they've experienced in recent years as goalkeeper Frederik Reimer and his defense have picked up four clean sheets in the opening nine matches of the season. Reimer, a freshman and former player for Danish giant Aalborg BK, has been in net for all four shutouts, and he's had significant help from the centerback pairing of Chris Shuck and Trevor Baum as well as a number of fullbacks this season.
Meanwhile, the offense has been performing in nearly every contest as well. The Aces have found the back of the net at least once in all nine matches this season, with the veteran duo of Jared Robinson and Ian McGrath leading the way with four goals apiece. Robinson, one of just two seniors on the squad, has already scored more times this season than he had in the previous three, while McGrath has been a regular threat from midfield. The New Lenox, Illinois, native has certainly made his four scores memorable, scoring three against top 25 opponents in Utah Valley and Butler.
The scoring success of the duo has largely depended on impeccable service from the UE midfield, led by Zac Blaydes' five assists. Jesse Stafford Lacey, a freshman from Banna, Ireland, is second on the team with four, and Ryan Koenig, UE's other senior, has a pair.
Marshall, which has also enjoyed a successful September, will be looking to maintain the form that's seen the Herd pick up four wins in their last six matches. The team is 5-4-0 overall, and will be hunting revenge after dropping a 1-0 match to the Aces last season in Huntington.
Kickoff today is slated for 7:00 p.m.
UE Men's Basketball adds Silas Adheke
University of Evansville Men's Basketball head coach Marty Simmons has announced the addition of Silas Adheke to the Purple Aces.
Adheke received an initial eligibility waiver from the NCAA and is eligible to begin practicing with the team immediately. He is also eligible to compete this season but the plan is for him to redshirt in 2016-17.
"We are very excited to add Silas to our team. Our compliance and administrative staff worked very hard to help Silas become eligible to practice and play this season," Simmons said. "Silas is an athletic player who is extremely versatile. He has great touch for his size and a very good knowledge of the game."
The 6-8 power forward is a native of Nigeria and most recently played at Hamilton Heights Christian Academy in Chattanooga, Tennessee. He averaged 8.0 points and 6.2 rebounds per game as a junior and helped his team to a 27-3 mark. The team was also ranked nineteenth in the nation by Maxpreps.

Contribute to AceNotes
To have content considered for inclusion in AceNotes, please submit a Marketing Request Form. Deadline for submission to AceNotes is 10:00 a.m. on the requested date of publication. Only articles concerning UE related/sponsored activities will be accepted. Articles submitted to AceNotes may be edited for length and clarity. Submitter contact information is at the end of each article.