| | |
| --- | --- |
| AceNotes Today | Monday, September 12, 2016 |
SAAC and Buffalo Wild Wings team up for Bailey George fundraiser
Today the University of Evansville Student-Athlete Advisory Committee is teaming up with Buffalo Wild Wings in a Give Back Night.
From 11:00 a.m. until close that day, 10 percent of proceeds raised at the restaurant will benefit the Bailey George Memorial Scholarship in memory of the UE runner.
All you have to do is mention the cause during your visit and 10 percent of your purchase will go to her scholarship. This offer is only good at the Buffalo Wild Wings location on North Green River Road in Evansville.
This is a great opportunity to come out as it will be the first Monday Night Football game of the 2016 NFL season.

SAB Call-Out tonight!
The Student Activities Board will have its call-out meeting tonight at 5:00 p.m. at Room 172 in the Schroeder School of Business Building. Come learn how you can help bring fun and interesting events to campus! If you can't make it, but want more information contact Justin Coffey at jc534@evansville.edu.
Newman Club Dinner and Discussion today
Join the members of the Newman Club today at 5:00 p.m. for great conversation with Kim Baker, a professor at St. Meinrad. She will be speaking about her wonderful experiences in India. We will be having homemade creamy chicken and rice for dinner. All are welcome! You can find us at the house on Lincoln Avenue, right across from campus with the purple banner. For more information, please contact Olivia Voegerl at ov4@evansville.edu.
Austin to be speaker at today's Constitution Day lecture
Michael Austin, University of Evansville executive vice president of academic affairs, will be the speaker at UE's Constitution Day lecture today - Monday, September 19 - at 7:00 p.m. in Eykamp Hall in Ridgway University Center. Admission to the lecture, which is part of UE's annual observance of Constitution Day, is free and open to the public.
Austin is the author of That's Not What They Meant! Reclaiming the Founding Fathers from America's Right Wing. The topic of his lecture will be "What the Founders Fought About (and How They Worked It Out)."
Robert Dion, chair of the Constitution Day Committee and an associate professor of political science, said, "We are thrilled to have Dr. Austin as our speaker this year for Constitution Day. At a time when the American political sphere seems so dysfunctional and polarized, it is good to look back to the example set by our Founders over 200 years ago. There are lessons to be learned from them about compromise and cooperation."
Austin's presentation will explore some of the major compromises of the Founding era and explain how they were resolved. It will focus on historical and contemporary attitudes toward political opponents and argue that, in the times that our government has worked best, both leaders and citizens have engaged in rigorous political debate without fundamentally delegitimizing their opponents. This is a citizenship skill that is rarely taught but absolutely essential to the society that the Constitution created.
Austin explained that "the Constitution contains multiple ways to prevent things from happening and only a very few ways to make changes or move policies forward. The framers understood how easy it would be for the Republic to become a majoritarian tyranny, so they set in motion a process that would require debate, disagreement, and compromise."
"This is the only way that anything can get done in our system of government," he added. "It means other points of view will always exist, strong disagreements will always arise, and compromises will always be required in order to make our system of government work. These are not bugs; they are features."
Austin earned his PhD in English literature from the University of California at Santa Barbara. He earned his MA and BA degrees in English from Brigham Young University.
For more information about the lecture, call 812-488-1150.

Today''s Creative Writing Coffee Hour features Joseph Harrison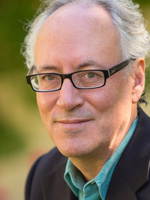 The first Creative Writing Coffee Hour will take place today - Wednesday, September 14 - at 4:00 p.m. in the Melvin Peterson Gallery. You are invited to join us in welcoming Joseph Harrison as our guest speaker.

The Creative Writing Coffee Hours are free and open to the public.

Harrison's most recent volume of poetry, Shakespeare's Horse, was published by The Waywiser Press in 2015. His other books are Identity Theft (Waywiser, 2008), Someone Else's Name (Waywiser, 2003), and The Fly in the Ointment (1994; 20th anniversary edition: Syllabic Press, 2014). Harrison's poems have been widely published in journals and anthologies.

In 2005 he received an Academy Award in Literature from the American Academy of Arts and Letters. In 2009 Harrison was awarded a Fellowship in Poetry by the John Simon Guggenheim Memorial Foundation. He is senior American editor for The Waywiser Press, and lives in Baltimore, Maryland.
This Week in Music: a string recital
Eykamp String Quartet member and EPO associate concertmaster Alicia Choi will present this week's faculty recital in Wheeler Concert Hall this evening at 7:30 p.m. To begin the program, Choi will be joined by violist Yoni Gertner and cellist Brady Anderson for a performance of Beethoven's String Trio in E-flat Major, Op. 3. Pianist Futaba Niekawa will then join Choi for a performance of Francis Poulenc's Sonata for Violin and Piano, FP 119. All four musicians will conclude the recital with a performance of Antonin Dvorák's Piano Quartet No. 2 in E-flat Major, Op. 87. The recital is free and open to the public.
I-House: Brazil
This week's I-House presentation will be by Gabi Tom on her country Brazil. She is an international studies and political science double major. She loves to dance, work out, and travel. Her favorite part about UE is the International Bazaar. She will be bring delicious sweets called brigadeiros! So come this Wednesday to I-House Brazil at 7:00 p.m. upstairs in Ridgway University Center.
Career event on Physician Assistant School
Are you interested in being a physician assistant (PA)? Do you know what a PA does or what it takes to become one?
Come learn about this career from noon-2:00 p.m., on Friday, September 16, in Room 255 in Koch Center for Engineering and Science. There will be two guest speakers: Nicole Hamilton, who earned her biology degree from UE in 2014 and who is currently a student in the PA program at Butler University, and Michael Roscoe, UE's PA program director.
Boxed lunches will be available; please RSVP to alumni@evansville.edu by Wednesday, September 14, to reserve your lunch.
This is an informal event. If you have a class at noon, feel free to come at 1:00 p.m. If you have a class at 1:00, feel free to come at noon and leave when it's time for class.
This is the first event of the SAMS Career Colloquium series for 2016-17. This career series is designed to introduce you to the wide variety of job opportunities available for students interested in science or math. All are welcome.
Lunch and Lead: Leading with Letters
At the Lunch and Lead session set for noon today, active and alumni fraternity and sorority members discuss how being in a Greek organization can enhance your leadership abilities. The session will be in Room 126, Hyde Hall, and will feature Tad Dickel, Andrea Wallace, Jalen Lee, and Victoria Salsman.
Lunch and Lead is a free weekly leadership discussion series open to all students, faculty, staff, and guests of UE. Each week, participants are encouraged to bring their lunch and learn about various topics in leadership.

French Club call-out meeting set for today
The French Club will hold a call-out meeting today - Tuesday, September 13 - at 6:30 p.m. in Room 105 in Hyde Hall. Please join us to share your ideas for activities this year.
First PT Club meeting is today
The first PT Club meeting of the year will be today - Tuesday, September 13 - at noon in Room 100 in Graves Hall. Please bring your dues to the meeting, either $5 for the semester or $10 for the entire year. If you cannot make the meeting and want to join PT Club, contact Katlyn Baker at kb297@evansville.edu or Michaela Bortle at mb315@evansville.edu.
Family interest meeting for UE Global Friends and Families Program
The UE Global Friends snf Families Program, coordinated by the Office of Cultural Engagement and International Services, matches families with international students for intercultural communication and understanding for all participants. International students spend long periods of time away from their homes and families, and the Global Friends and Families Program is designed to provide them with an additional support system in which they can also experience another facet of American culture. In this way, this program aims to assist with retention of international students.
Families who participate can expect to acquire knowledge of another country and culture and to build a meaningful relationship with a student. It is estimated that approximately 75 percent of international students never enter an American family home while visiting the United States; therefore, they never get to experience true American culture. The Global Friends and Families Program is not a home-stay program, and matches will vary in length due to differing academic programs offered for international students.
If this program interests you and your family, please join us today for a short interest meeting, at 12:30 p.m. and 5:00 p.m. in Room 72 in the Schroeder School of Business Building.

If you are unable to attend, questions can be directed to Megan at ms331@evansville.edu or ext. 2280.
NSLS orientation today
The members of the National Society of Leadership and Success will be having their first orientation today - Tuesday, September 13 - from 7:00-8:00 p.m. in Room 162 in the Schroeder School of Business Building. A second orientation will be announced at a later date.
Family Weekend 2016 is set for September 23-25!
The University of Evansville will have over 200 families on campus during Family Weekend, September 23-25! Students who have family coming in from out of town may win a free hotel night stay by registering for Family Weekend before September 16.
Hotels that give special UE family Weekend rates include:
Courtyard by Marriott
Holiday Inn Express & Suites
Drury Inn & Suites Evansville East
Fairfield Inn & Suites
When you check in at the Family Weekend Headquarters, you will receive:
A free UE purple cloth bag.
A free University of Evansville Parent bumper sticker.
An athletics wristband for free admission to athletic events
Pre-ordered theatre tickets to Failure: A Love Story
A Family Weekend Passport that will give you a chance to get credit for attending certain events for the chance to win a passport prize at the Parent Social.
An updated Family Weekend Schedule of Events.
The opportunity to purchase a UE T-shirt for $10
Good news - students can check in for their families! Check in at the Class of 1957 Atrium and Grand Lobby in Ridgway University Center on Friday from 4:30-7:30 p.m., and Saturday, 7:30 a.m.-2:00 p.m.
There is something for everyone this year. Some new events include:
A new family game room
Opening session with a welcome by President Kazee and a presentation by Gene Wells
New parent information sessions: Self-Service and Student Planning Session and The Balancing Act: Helping Your Student Successfully Manage Academic Responsibilities and Co-curricular Opportunities
ZTA's Stand Against Breast Cancer and ZTA's Dad's Day Dinner
Self-defense for moms and UE daughters – be prepared
Family ice-cream social
The Kid ACE illusionist and musician show, sponsored by Student Activities Board
If you would like to register for Family Weekend events, go here or call the Office of Alumni and Parent Relations at ext. 2586.
The full detailed schedule of events can be found here.

First annual UE Volunteer Fair!
Come one, come all to the first annual UE Volunteer Fair on September 21! Non-profits and community agencies from across Evansville will be on campus looking to connect with students like you!
The fair will take place from 9:00 a.m.–noon. The event will be in front of Ridgway University Center. (In case of inclement weather, the fair will take place inside Ridgway University Center on the second floor in Eykamp Hall.
Whether you need to complete hours for your organization, are looking to boost your resume, want to enhance your classroom experience, or just help out your community, we want to see you there!
If you have questions or concerns, please contact Jackie Luedtke at jl295@evansville.edu or ext. 1115.
Love volunteering? Join College Mentors for Kids!
College Mentors for Kids is an organization that connects college students who have the most to give with kids who need it most. Through weekly after-school activities on Wednesdays from 3:00-5:00 p.m., mentors show kids the importance of trying harder in school and help them understand higher education opportunities.
The group's call-out meeting will be September 14 at 3:00 p.m. in Room 126 in Hyde Hall.
Apply to be a mentor today by going to collegementors.org.
If you have any additional questions, contact chapter president Myka Goode by e-mail at mg222@evansville.edu.
UE student package reminder
Packages requiring a signature for UE students living in UE residence halls and village properties are received in distribution services - mail services for security purposes. DS mail services notifies students via e-mail that a package has arrived for them and is ready for pickup. Students are required to bring their UE student ID with them, which is scanned for identification/signature and package pickup. For security reasons including homeland security, student packages cannot be delivered to campus departments or picked up from DS mail services by someone else.
DS mail services is located in the General Services Building at 1 S Frederick Street and is open Monday-Friday, 8:00 a.m. to 5:00 p.m.
For questions, contact DS mail services at ext. 2197 or e-mail mailservices@evansville.edu.
Orr Fellowship recruitment for upperclassmen
The Orr Fellowship connects talented and energized college graduates with top companies in Indianapolis. Don't miss UE Orr Fellows' last trip to the University of Evansville on September 15, to learn more and gain insight into their recruitment process!
Seniors of all majors can apply: minimum 3.5 GPA (or 3.2 GPA with extensive leadership)
To learn more about the Orr Fellowship, go here.
Attend a Networking Workshop on September 15 from 4:00-5:00 p.m. in Dunigan Lounge in the Schroeder School of Business Building. Get experience in networking and practice for the Orr recruitment process! Seniors and juniors who meet the GPA requirement and are interested are encouraged to attend. RSVP to Emily Fiedler at ef31@evansville.edu by Tuesday, September 13.
Questions? Contact Emily Fiedler at ef31@evansville.edu or Sethlyn Morgan at sm247@evansville.edu or go here for more details.

Recycling work study - get paid to help protect the environment
There are still work study positions available in the recycling area, and the pay/hours have been increased! Go to WebAdvisor/Student Employment/Student Employment Positions Listing, Risk Management Department, Recycling Assistant to find out more. Hours are flexible within the range of Monday-Friday, 8:00 a.m.–4:30 p.m. Please e-mail js652@evansville.edu or call ext. 2697 if you have questions
Library offering trial of Global Road Warrior database
The UE Library has set up a trial of the Global Road Warrior database. You can access the database here.
Global Road Warrior features country statistics for 175 countries offering global perspectives, maps, cultural reports, business and travel statistics, and information about society and culture. If you're planning travel in the near future or creating a report for class, Global Road Warrior has what you need.
Please send comments and questions to Danielle at dw56@evansville.edu.
Student employment jobs still available!
Need a job? On campus jobs are still available for both international and domestic students. Job postings are available on the student menu of WebAdvisor under student employment.
The student employment application should be completed and sent to the supervisor as show in the job posting.
Not awarded work-study? Check with the Office of Financial Aid to see if you are eligible. International students who are eligible may be awarded UE work-study.
Financial aid staff are available to answer questions you may have about the process.
Illustrated London News Historical Archive trial
The library has set up a trial for Illustrated London News Historical Archive, Gale NewsVault Historical Newspaper Collection, and Artemis Primary Sources Database. Access is available here.
The trial allows access to all content in each of the databases and will run until October 5. Please send feedback or questions to Danielle at dw56@evansville.edu.
The Illustrated London News Historical Archive 1842-2003 is a full-color online archive that contains every issue of the world's first illustrated weekly newspaper providing perspective on British life.
The Gale NewsVault is the definitive cross-searching experience for exploring more than 10 million digitized facsimile pages from Gale's historical newspaper collections.
Gale (formerly Artemis) Primary Sources is a groundbreaking research platform that integrates formerly disparate digital collections to enable innovative research. This trial includes dozens of primary sources to give you an example of how you can build up your research collection.

Library after-hours start on September 11
After-hours will start at the UE library on Sunday, September 11. The first floor will be open until 4:00 a.m. with limited library services. The upper floors will close at midnight and will not be accessible after that. The current after-hours schedule is Monday-Friday from midnight-4:00 a.m. Access to the libraries after 11:50 p.m. from Sunday-Thursday is through the Ridgway door only.
This service is dependent on student staffing. Interruptions to the after-hours schedule will be posted to the UE app.
For more information, contact Meg Atwater-Singer at ma35@evansville.edu or ext. 2487.
Fall cheerleading tryouts
Cheerleading tryouts for the 2016-17 basketball season will be held on September 18 at 10:00 a.m. in Carson Center. More information and tryout waivers can be found on gopurpleaces.com or by contacting Brent Coach at brent.couch2@gmail.com. We are looking to build a team of women and men to cheer on our Aces. Go ACES!
Review course for Fundamentals of Engineering Exam offered
The University of Evansville College of Engineering and Computer Science has announced dates for the annual review and preparation course for those planning to take the Fundamentals of Engineering Exam.
Classes will be Thursdays at 6:30 p.m. in the Koch Center for Engineering and Science. Classes are divided into relevance per discipline. Fees are adjusted accordingly.
Civil engineering candidates will attend from October 6-February 2.
Candidates in mechanical engineering and other disciplines candidates will attend from October 6-December 1.
Electrical and computer engineering candidates will attend November 3-December 1.
Registration forms and payment must be returned by 3:00 p.m. on Tuesday, October 4.
On campus registrations should be returned to Room 250 in the Koch Center for Engineering and Science.
Community members may obtain registration information by contacting Kimberly Higgins via e-mail at kh209@evansville.edu or phone at 812-488-2651.
Early registration is encouraged as space is limited.

Discounted parking permits for UE license plate holders
Students, faculty, administrators, and staff who sport the UE State of Indiana license plate in 2016 (new and renewal plates) will receive a $25 discount off the UE parking permit fee for 2016-17. The registration process for the plates is now handled through the state.
If you want to purchase or renew a UE plate, go here.
If you already have your 2016 UE plate, bring your State of Indiana vehicle registration to the Office of Safety and Security when you purchase your parking permit for the new academic year.
If you have not registered your vehicle yet, you will need to pay the full parking permit fee and then bring your registration to the Office of Safety and Security to get a credit for $25.
If you have any questions, contact alumni@evansville.edu.
Harlaxton Fall 2017 applications now open
Are you planning on attending Harlaxton in the fall of 2017? Applications are now open on our online system. Simply go here and look under Semester Programs.
All applications for Harlaxton are now electronic. Once you have applied the Harlaxton office will contact you.
For more information please email hc110@evansville.edu.
Katie Darby Mullins publishes poem
Assistant professor of creative writing Katie Darby Mullins has a new poem, "My Illinois Life," coming out in the next issue of Gravel.
Reed appointed interim principal organist of Church of the Ascension
Douglas Reed, UE university organist emeritus and a professor of music emeritus, has been appointed interim principal organist of the Church of the Ascension, an Anglo-Catholic parish in Chicago. During the 2016 fall semester, Reed is visiting professor of music (organ) at the University of Notre Dame while organ professor Craig Cramer is on sabbatical.
Ranganathan publishes paper in Soundings
Bharat Ranganathan, visiting assistant professor of religion, has published an article, "Mahmood, Liberalism, and Agency," in the journal Soundings.
In addition to explicating an account of liberal agency, Ranganathan's article further argues that religious practices that override one's status in moral and political communities cannot be defended on the grounds that they are necessary for particular forms of human flourishing.

Atkinson and MacLeod to present at TedX Evansville
Joe Atkinson, digital multimedia specialist in residence in the Department of Communication, and James MacLeod, professor of history, have been selected to present at the second TedX Evansville event on October 1 at the Evansville Museum Koch Planetarium.
Their Ted Talk will be based on their documentary series Evansville at War, which will be broadcast on WNIN Public Television on December 7-8.
"Our talk is intended to be an inspiration to the people of Evansville," said Atkinson. "We did so much in a short time during the War, and we believe that that spirit is still alive today."
MacLeod added that the Ted Talk will feature some video clips of interviews they have conducted with World War II veterans from Evansville.
"The current developments downtown make it clear that the can-do spirit we saw in the city 75 years ago is still alive and well," MacLeod said.
The entire TedX Evansville event will be streamed live on the Internet, and tickets for the live show are also available.

Cherie Leonhardt and family
Condolences to Cherie Leonhardt, assistant director of the Honors Program and coordinator of the Office of Veteran's Affairs, and family, on the death of her father, Truman R. Richardson of Ocala, Florida. A life celebration, followed by a service, was held in Ocala on Saturday.
Volleyball defeats Kent State to complete Dunn Hospitality Tournament
An exciting 3-2 victory by the University of Evansville volleyball team over Kent State put the finishing touches on the Dunn Hospitality Tournament on Saturday night at the Carson Center.
Evansville (2-7) earned the win over Kent State (4-6) in the day's final game after falling to Dayton earlier in the day by a 3-0 score. The Flyers went a perfect 3-0 in the tournament.
In the finale against the Golden Flashes, Mildrelis Rodriguez led the way with 18 kills while Rocio Fortuny notched 16. Rachel Tam finished with 11. Jelena Merseli had a strong 45 assists while four players had double figure digs, led by 15 from Rodriguez and Olivia Goldstein. Drew Norberg led KSU with 19 while Kelsey Bittinger notched 17.
"To see this team rise to face adversity like they did was not easy, especially for a young team. We showed great maturity and got everyone involved," Aces head coach Manolo Concepcion said. "I am proud of the attention we are paying to the process. This is a big win for us, especially for the RPI that Kent State has. It is great to see Rachel rising in that moment of the game and a lot of props to Mildrelis too."
Fortuny had five kills in the opening frame as the Aces grabbed a 25-22 win. UE took a 5-3 edge before Kent State rallied back to lead 8-7. From there, the Aces were able to regroup as a Merseli kill helped UE go back up 17-11. Just when it looked like UE would cruise to the win, KSU fought back. Trailing 22-17, the Golden Flashes scored five in a row to tie it up. That is when Fortuny struck again as her kill gave the Aces the lead for good as they won, 25-22.
It was all Aces in the second set as Rodriguez posted four kills. Evansville jumped out to a 4-1 lead and held a 14-10 advantage before KSU punched back. They scored three in a row, but Evansville countered, extending its advantage back to four at 18-14. From there, the Aces were able to extend the lead, holding on for a 25-19 win to take a 2-0 lead.
Kent State put it together in the third set, taking a 6-1 lead before cruising to a 25-14 win. The Aces got off to the better start in the fourth game, holding strong with a 14-10 lead. The second half of the set belonged to KSU, however, as they took their first lead at 20-19 and won by a 25-20 final to force a fifth and deciding game.
Once again, the Golden Flashes had the hot hand early on, taking an 8-4 lead, but the Aces stormed their way back. A Rachel Tam service ace got the Aces within one before they tied it up at 9-9. Consecutive KSU errors saw UE take a 12-10 lead before the Golden Flashes were able to tie it up at 13-13. With the match on the line, UE regained its composure as Fortuny and Tam each notched kills to finish off the 15-13 win.
UE opened the day against the Flyers, falling 3-0. A competitive opening frame saw the Flyers take the early 8-4 advantage. Evansville showed its fight, closing the gap to just one at 11-10. Later, the Aces trailed 22-18, but Rachel Tam brought the squad back. Two kills saw her give UE a 23-22 lead before Dayton roared back, scoring the final three points to clinch the set, 25-23.
From there, it was all Flyers as they grabbed a 25-15 win in the second game before capping off the match with a 25-13 triumph. Jessica Sloan led UD with 16 kills while Amber Erhahon notched 11. Fortuny led the Aces with 8 kills with Cathy Schreiber and Rachel Tam notching seven apiece. Merseli had 22 assists.
The final non-conference tournament for UE is set for next weekend as they travel to Jacksonville, Alabama, for the Gamecock Classic. The Aces will face Kennesaw State, Louisiana Monroe, Jacksonville State, and Nicholls State.
Men's Golf to open season at Murray State Invitational
A trip south to Murray, Kentucky, will officially open the 2016-17 season for the University of Evansville Men's Golf team.
Play begins with two rounds today with an 8:15 a.m. shotgun start. Tuesday's final round commences with an 8:45 a.m. shotgun start. Par for the tournament will be a 71 with the yardage checking in at 6,601.
Set to play in the tournament are: Bethel (TN), Evansville, Green Bay, Missouri Baptist, Murray State, Southern Illinois, Southern Indiana, and UT Martin.
With the departures of senior Will Knights and Rick Voyvodic from last season, Tyler Gray is the top returning player. Last year, he had a stellar season, posting a 74.54 stroke average. He picked up a season-best tie for sixth place at the Don Benbow Invitational in Florida.
Gray capped off the season at the Missouri Valley Conference Championship, tying for nineth place out of the 50 golfers
Contribute to AceNotes
To have content considered for inclusion in AceNotes, please submit a Marketing Request Form. Deadline for submission to AceNotes is 10:00 a.m. on the requested date of publication. Only articles concerning UE related/sponsored activities will be accepted. Articles submitted to AceNotes may be edited for length and clarity. Submitter contact information is at the end of each article.