| | |
| --- | --- |
| AceNotes Today | Monday, March 14, 2016 |
Innovation and Re-Investment Fund proposal deadline is today
Please be reminded that the due date for the next round of proposals to the Innovation and Re-Investment Fund is today, Friday, April 1.
Application material can be found in AceLink by clicking "Areas" and then "Programs Task Force."
Also, those proposals awarded in the first and second round are available to view. You will find the awarded proposals in the same "Programs Task Force" area on AceLink.
Should you have questions about the next round submissions, please contact Programs Task Force chair Shane Davidson, at sd10@evansville.edu or ext. 2477.
Arms Wide Open
The Newman Club would like to invite you to join us for our weekly Monday Night Dinner and Discussion tonight from 5:00-6:30 p.m. UE junior Nick Raupp will be leading a discussion on the topic "Arms Wide Open: Embracing Mental Health in Faith."
Ramen Noodle soup is on the menu as well, so please come join us for this evening of food and fellowship! We hope to see you there!

Rising seniors and juniors to select residence hall rooms in same hall
The process for students with 44 plus earned credit hours who wish to select a room in their current residence hall for next year takes place tonight from 9:30-10:30 p.m. at their hall's RA office.
The breakdown for tonight's process will be:
9:30-9:45 p.m. – 85 plus credit hours
9:45-10:00 p.m. - 75-84 credit hours
10:00-10:15 p.m. - 54-74 credit hours
10:15-10:30 p.m. - 44-53 credit hours
If you are interested in reserving a room in your same residence hall for next year, please go to your hall's RA office at the appropriate time listed above. The building staff will be in the offices ready to assist during these times.
If you would like to switch buildings for next year, do not sign up for housing tonight. You will receive an appointment time on Wednesday afternoon indicating when you can select a room in a different hall on Thursday or Friday of this week.

May we pray for you?
"When people talk, listen completely" - Ernest Hemingway
The UE Newman Catholic Campus Ministry Team would like to listen to you, be it your thoughts, questions, prayer requests, or whatever else that may be on your mind. Please stop by Jazzman's Cafe and look for a Ministry Team member in bright blue and let us listen to you. We will be present:
Monday 11:00 a.m.-noon
Tuesday 8:00-9:00 a.m.
Wednesday 4:00-4:30 p.m.
Thursday 4:00-5:00 p.m.
Friday 8:00-9:00 a.m.
We look forward to spending this time with you!

Family Weekend 2016 is set for September 23-25!
The Office of Alumni and Parent Relations has started working on event planning for Family Weekend 2016. If your student organization or department would like to have an event for families or parents during this weekend, please complete the Family Weekend 2016 Event Participation Form by March 29, by clicking here.
Like past years' successful events, we would like to have a lot of student and department participation! If you would like to volunteer your assistance or if you have ideas, please contact us at alumni@evansville.edu or call 812-488-2586.
Corrinna M. Schroeder reading at today's Creative Writing Coffee Hour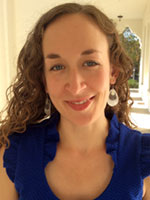 UE graduate Corinna McClanahan Schroeder will be speaking at the Creative Writing Coffee Hour today in the Melvin Peterson Gallery at 4:00 p.m.
Schroeder is the author of the poetry collection Inked, winner of the 2014 X. J. Kennedy Poetry Prize.
Her poetry appears in such journals as Shenandoah, The Gettysburg Review, Tampa Review, Poet Lore, and Blackbird. The recipient of an AWP Intro Journals Award in poetry, she holds an MFA from the University of Mississippi and is currently a PhD candidate at the University of Southern California, where she holds a Wallis Annenberg Endowed Fellowship.
Charles Schwab information session for all majors
Representatives from Charles Schwab will be on campus today, including alumnus Ricky Alexander. They will host an information session in Room 162 (Harkness Hall), Schroeder School of Business Building at 4:00 p.m. All majors are invited to attend to learn more about Charles Schwab and their employment opportunities. Please contact Emily Fiedler at ef31@evansville.edu with any questions.
Newman Club St. Meinrad Service Day
All are welcome to join the Newman Club on Saturday, March 19, from 9:00 a.m. to 3:00 p.m. as we travel to St. Meinrad, Indiana, for a day of volunteering. We will meet at the Newman Center at 8:00 a.m. before traveling to the town of St. Meinrad to help stain a wooden bridge and help build new landscaping nearby.
We would love for you to join us on this day of service! To reserve your spot, please contact Nicolette Fonseca at nf39@evansville.edu for more information.

Hacienda Give Back for PT Students is today
Second year DPT students are having a fundraiser at Hacienda on South Green River Road in Evansville, today! These funds will go toward paying for a board exam preparation class the students are attending in December. Take in this token or mention that you are supporting the UE PT students and 20% of your bill will be donated back. This counts for all dining-in food and beverages and carry out, as well as any gift cards purchased on that day! If you can't make it today, but would like to purchase a gift card to use at your convenience, contact Nicole at ni19@evansville.edu.
This Week in Music: piano recital
Visiting instructor of piano Daniel Lin will present this week's faculty recital in Wheeler Concert Hall today, at 7:30 p.m. Lin will open the recital with a performance of Franz Schubert's Sonata in A Major, D. 664. Lin will then perform a set of variations by the early twentieth-century Polish composer, Karol Szymanowski. The recital will conclude with modern Argentine composer Alberto Ginastera's Sonata No. 1, Op. 22. The recital is free and open to the public.
Promotion and Tenure Committee open meeting with candidates
The Promotion and Tenure Committee will hold an open meeting on Thursday, March 17, at 4:00 p.m. in the Vectren Board Room in the Schroeder School of Business Building. Committee members will answer questions about the promotion/tenure process and offer suggestions to those applying in the 2016-17 academic year. Candidates, their chairs, and all interested faculty are invited to attend.

William R. Connolly Ethics Lecture set for March 14
Rebecca Todd Peters will be the speaker at the seventh annual William R. Connolly Ethics Lecture planned for Monday, March 14. Her topic will be "Solidarity in a Globalizing World." The lecture begins at 7:00 p.m., in Eykamp Hall, Room 251, Ridgway University Center. It is free and open to the public.
For more information, contact Lisa Kretz, director of the Ethics Program, at lk102@evansville.edu or the Department of Philosophy and Religion at 812-488-2165.

UE's first ever High School Changemaker Challenge planned for March 17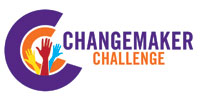 Thirteen high schools from Vanderburgh and Warrick Counties will compete in the Changemaker Challenge social innovation contest on Thursday, March 17 from 9:00 a.m.–2:00 p.m. in Eykamp Hall, Room 251, Ridgway University Center. Come watch as these teams present their ideas for making the world a better place and compete for UE scholarships!
Thanks to Toyota Motor Manufacturing, Indiana for sponsoring this event. The event is free and open to the public. For more details, visit www.evansville.edu/cc-hs.
Questions? Contact Erin Lewis at el131@evansville.edu.
NSLS Speaker 3 broadcast today
The NSLS Speaker 3 broadcast will be today from 6:00-7:00 p.m., in Eykamp Hall, Room 252, Ridgway University Center. Remember all members must attend three speaker broadcasts as part of the requirements to be officially inducted in April.
Financial preparedness class for new parents
The University of Evansville and St. Mary's Hospital for Women & Children are offering a class on financial preparedness for new and expectant parents on Thursday, April 7, from 6:30-8:30 p.m. The class will be in the St. Mary's Gift Conference Room.
While the class is free, registration is required. To register, go to stmarys.org and click the "Class or Event" tab, or call Terry Cooper at 812-485-6016.
This class is for those having their first child and for those who are welcoming another baby to the family.
Topics to be addressed in the class include household financial planning, taxes and insurance, and resources available for those needing assistance.
Free METS bus service on March 17
METS is promoting the use of public transportation by offering free METS bus service for all passengers on Thursday, March 17, from 5:45 a.m. to 4:00 p.m. The free service is on the same day as Vanderburgh Homeless Connect, making it easier for people without transportation who need services to attend the event at Old National Events Plaza.
Residence Life summer staff openings!
Searching for a summer job? Residence Life hires students for its Summer Conference Program. Applications are available starting March 14 in the Residence Life office, and must be returned by 5:00 p.m. on March 24. There will be a short informational session on March 16 in Room 162 in the Schroeder School of Business Building, at 9:30 p.m., which will give more information about the position.
Summer staff are a primary support system during the summer and are responsible for providing assistance to conference guests and summer school students. Summer staff applicants should be hard working, have a dedication to excellence, be customer service orientated, have good communication skills, and be knowledgeable about UE.
Summer staff selection timeline:
• March 14 - Applications available in Residence Life.
• March 16 - Summer staff Information Session at 9:30 p.m., in Room 162, Schroeder School of Business Building.
• March 24 - Applications due by 5:00 p.m.
• Middle of April - Hiring decisions made.
Please note: selection timeline is subject to change.
Question about the process? Contact Justin Coffey 812-488-1017 or jc534@evansville.edu.

Need financial aid for summer courses?
If you are seeking financial aid to help pay for summer courses at UE, please complete a summer financial aid application, which you can find here. The form is also available in the Office of Financial Aid.
We will help you examine your options for aid, which in most cases during the summer term is limited to: direct loans, PLUS loans, private student loans, federal Pell grants, tuition remission (employees and dependents), and student employment.
Refer to the summer form to determine the types of aid for which you may be eligible based on your anticipated enrollment status.
2016-2017 ARSAF Grants available to faculty
The UE Alumni Association is once again sponsoring Alumni Research and Scholarly Activity Fellowships (ARSAF) for faculty. Applications for funding for the 2016-17 fiscal year are due by 5:00 p.m. on April 1. More information and the online application can be found here on AceLink.
Questions? Contact alumni@evansville.edu or ext. 2586.
Tiffany Griffith selected to judge NEA applications
Tiffany Griffith, assistant professor of First-Year Seminars, has been asked to serve as an expert reader for this year's NEA translation fellowships. Through fellowships to published translators, the Arts Endowment supports projects for the translation of specific works of prose, poetry, or drama from other languages into English. Griffith's translations have appeared in international journals and have been solicited for inclusion in textbooks.
Aces softball wraps up Indiana Classic
Two hard-fought games saw the University of Evansville softball team complete the Indiana Classic on Sunday afternoon in Bloomington.
Evansville (10-8) fell into a 7-0 hole in game one against Ohio University, but rallied back with four runs. The second game of the day against Indiana University was a pitcher's duel that saw the Purple Aces fall by a 2-1 final.
"You can't win every game but what you can do is respond to challenges and fight on every pitch," Aces head coach Mat Mundell said. "That is what we did the last few innings in the Ohio game and against IU. I am proud of the mentality we came out with in the final game of the day."
Both Indiana and UE notched four hits in a defensive battle to complete the day. The Hoosiers took the early 2-0 lead in the bottom of the first inning off of Amanda Blankenship before Morgan Florey came in to shut the door. Limiting the damage, the Aces clawed their way back in as Chandra Parr hit a solo home run in the top of the fourth.
Despite the pitching by Florey, Josie Wood of IU was able to make the two first inning runs hold as she went the distance to help IU take the win. Parr registered two of UE's four hits in the game.
Game one saw Ohio U. score the first seven runs of the game on their way to a 9-4 win. The Bobcats did that damage in the first four frames before UE's offense scored its four runs in the bottom half of the fourth.
In that inning, Danielle Freeman hit a leadoff double to get it started. Chandra Parr followed that up with a single and was pinch run for by Ashlee Kawall. Freeman scored and Kawall advanced on a wild pitch, marking UE's first run of the day. With one out, Alex Latoria brought Kawall home on a double to center to make it a 7-2 game.
Later in the inning, Courtney Land had an RBI single and Michal Luckett completed the scoring with an RBI knock of her own.
The Bobcats were able to limit the damage before adding two more runs to take the 9-4 win. Evansville finished with five hits while the Bobcats scored their nine runs on 16 hits. Amanda Blankenship pitched the first three innings, giving up four runs. Emily Lockhard gave up five runs in 1 1/3 while Morgan Florey fanned five batters in 2 2/3.
Following a doubleheader at Murray State on Wednesday, the Aces open their home and conference schedule against Drake on Saturday and Sunday.

Aces Tennis grabs first home victory of the season
The University of Evansville Women's Tennis team (6-10, 0-0) was able to finish their spring break with a record of 4-1. On Sunday, they wrapped things up with a big victory over Southeast Missouri State. The Aces were able to defeat SEMO by a final score of 5-2. This marked the Aces first home victory of the season.
The Aces were victorious in all flights in both singles and doubles with the exception of flight one singles, flight six singles, and flight three doubles. Katie Delgado highlighted singles play with a hard fought 6-4, 5-7, 1-0 (6) victory over Mila Majtan of SEMO.
Coach Jayson Wiseman said that it was "nice to get a home win against a quality opponent. SEMO had a variety of different styles of players that were difficult to adjust to, which is why at one point we faced a deficit in every match except number 1 doubles. From top to bottom I'm very pleased with our effort, and this was a terrific result for our team still playing without one of our top two singles players and our number one doubles team. These ladies did a great job of seeing the time early and taking the doubles point, and then caring the momentum over to singles."
"Marina Moreno put up an amazing fight at number 1 singles," he added, "despite being in the ER only 12 hours before. We got a strong performance from Katie, Doreen, Andjela, and Kennedy to pay wins at flight 2-5 singles, and Leah keeps improving every time out, despite the loss at flight six singles. Doreen Crasta clinched the match with win at flight three singles 6-3, 7-5."
Singles Competition
1. Mariya Kostiuk (SEMO) def. Marina Moreno (UE) 6-3, 6-1
2. Katie Delgado (UE) def. Mila Majtan (SEMO) 6-4, 5-7, 1-0
3. Doreen Crasta (UE) def. Annisa Warasanti (SEMO) 6-3, 7-5
4. Andjela Brguljan (UE) def. Anais Emelie (SEMO) 7-5, 3-0, retired
5. Kennedy Craig (UE) def. Emilia Montenegro (SEMO) 6-3, 6-4
6. Viviana Ortiz (SEMO) def. Leah Helpingstine (UE) 6-0, 6-0
Doubles Competition
1. Kennedy Craig/Katie Delgado (UE) def. Mariya Kostiuk/Anais Emelie (SEMO) 6-1
2. Marina Moreno/Andjela Brguljan (UE) def. Mila Majtan/ Annisa Warasanti(SEMO) 6-4
3. Viviana Ortiz/Emilia Montenegro (SEMO) def. Doreen Crasta/Leah Helpingstine (UE) 6-1
The Aces will be back in action on March 18 when they head to Nashville, Tennessee, to take on Lipscomb. Their next home match will be March 20 when they host Kentucky Wesleyan at 4:00 pm CST.
Contribute to AceNotes
To have content considered for inclusion in AceNotes, please submit a Marketing Request Form. Deadline for submission to AceNotes is 10:00 a.m. on the requested date of publication. Only articles concerning UE related/sponsored activities will be accepted. Articles submitted to AceNotes may be edited for length and clarity. Submitter contact information is at the end of each article.