| | |
| --- | --- |
| AceNotes Today | Friday, February 12, 2016 |
Tax form 1095-C issued soon! To get it electronically, choose option by February 12
The Office of Fiscal Affairs will be issuing Form 1095-C to employees in the coming weeks. If you wish to ensure the quickest delivery of this form, please log on to WebAdvisor and provide consent to receive the form in the electronic format.
Consent for that option must be provided no later than the end of the business day on Friday, Feb. 12.
To take advantage of the electronic option, you must:
Log on to WebAdvisor and select the option Employee Self Service.
Click the option 1095-C Information.
Click the Change Preferences button.
Click the first radio button to give your consent.
Click Save.
You will not receive a paper 1095-C in the mail if you select the electronic option.
This form will be used to complete questions regarding health insurance offers and coverage on your 2015 personal tax return.
What is the Higher Learning Commission?
The University of Evansville will host a visit February 29 - March 2, with a team representing its regional accrediting agency, the Higher Learning Commission (HLC).
The Higher Learning Commission (HLC) is the largest of the six regional accreditation agencies in the United States. It serves higher educational institutions in nineteen states stretching from Arizona to West Virginia.
To make determinations about accreditation, the Commission has established the Criteria for Accreditation, standards of quality that institutions are expected to address. The Criteria emerge out of a set of guiding values that are grounded in shared tenets of the academic community.
Because the standards against which UE will be evaluated are common expectations at colleges and universities, looking at our policies, practices and outcomes will be more than just an exercise in accountability. It will be an opportunity for us to respond to those things that matter both to us at UE and to the larger higher education community.
The HLC's guiding values undergird the specific criteria and requirements that UE will be expected to demonstrate. More complete explanations for each may be found in the New Criteria for Accreditation.
Click here to learn more about the HLC and what to expect during the visit or follow along on social media using #HLCatUE or #myUEdegree.
Newman Club Valentine's Day Dinner and Discussion
All are welcome to join the Newman Club for its weekly dinner discussion this Monday at 5:00 p.m. at the Newman Center. This week, UE professor emeritus Jerry Seng will be presenting "Promises Kept," an inspiring talk on the profound effects of the love that you have to give.
Seng's talk has been a popular one for many years, and we hope that you can join us! Please call/text Kristel at 812-760-8610 for more information!

Lunchtime Rosary
Looking for new ways to come closer to your faith this Lenten season? Join the Newman Club for 20 minutes today, February 12, and every Friday at 11:00 a.m. at the Newman Center to say the rosary! We hope to see you there!
Please call/text Kristel at 812-760-8610 for more information!

Bake Sale Today!
On Monday, February 15, UNICEF Campus Initiative will be hosting a bake sale in order to raise funds for "Friends of Dago." This Indiana non-profit organization focuses on providing child welfare, education, health, housing, economic empowerment, and mentorship for children in Kenya.
We'll be having cake pops, Oreo balls, key lime pie, and brigadeiros. Make sure to stop by our table in Ridgway University Center from 11:00 a.m. - 1:00 p.m. and 5:00 - 7:00 p.m. and spread the love this Valentine's season!

Dessert Sale Today!
The Phi Alpha Delta Pre-Law fraternity dessert sale is back today We will be selling cake pops and 4-layer brownies for $3.50 a piece in Ridgway University Center from 11:00 a.m. - 1:00 p.m. and 5:00 - 7:00 p.m. Cash and credit cards accepted. A portion of our proceeds will benefit the Flint Water Fund.
Hope to see you there!

Crick Lecture in Cognitive Science and Neuroscience Today at 4:00 p.m.
Today at 4:00 p.m. in Room 100, Koch Center for Engineering and Science, Anthony Chemero, PhD, (philosophy and psychology, University of Cincinnati) will present recent work on sensorimotor empathy. Chemero is a leading researcher in the field of embodied cognition. An abstract for the talk follows:
People with mirror-touch synaesthesia experiences touches on the bodies of other people. Chemero will give an account of mirror-touch synaesthesia in terms of Wundt's original understanding of empathy (einfu?hlung), as a kind of "feeling into" works of art and the experiences of others. He will argue that feeling into is not limited to our experiences of works of art and other people, but also explains our close connection to our everyday environments. He will make a distinction between sensorimotor empathy and cognitive empathy. Cognitive empathy is familiar: it is the purposeful, explicit imagination of the thoughts and feelings of others. Sensorimotor empathy is implicit, sometimes unintentional, skillful coordination. While cognitive empathy is important for moral reasoning, sensorimotor is the foundation of social coordination, and the key to understanding mirror-touch synaesthesia. He will also explain how sensorimotor empathy can be operationalized and studied in the lab, in terms of interpersonal synergies.

NSLS new member orientation
NSLS new member orientation is Monday, February 15, from 6:00 - 7:00 p.m. in Room 173, Schroeder School of Business Building. Those unable to attend can attend the second orientation on Thursday, February 18, from 8:00 - 9:00 p.m. in the Schroeder School of Business Building.
Fix it: Healthcare at the Tipping Point
The Department of Philosophy and Religion, the UE College Democrats, Tri-State Jobs with Justice, and the Southwest Indiana Chapter of Hoosiers for a Common Sense Health Plan are co-sponsoring a showing of the documentary, "Fix It: Healthcare at the Tipping Point", followed by an open discussion. The documentary will be shown on Thursday, February 25, at 7:00 p.m., in Room 162, Schroeder School of Business Building. The event is free and open to the public.
Despite the passage of the Affordable Care Act, the skyrocketing costs of health care to both individuals and businesses continue to rise at a significantly higher rate than the cost of living as well as growth in the GDP. That places a debilitating strain on the economy, not to mention the nation's health. Can this level of increasing costs be sustained, while still moving toward universal coverage? What can be done about it? This documentary will discuss these questions.
For any questions, contact UE professor emeritus Dick Connolly at 812-479-1298 or at dc25@evansville.edu.

PT Club meeting today
There will be a PT Club meeting at noon today, in Room 104, Graves Hall. Remember, you must attend two meetings a semester in order to maintain your status as a member of the club.
Mentoring Program Speaker Series Luncheon
Please join us for the Speaker Series Luncheon on Wednesday, February 17, at noon in Eykamp Hall, Room 253, Ridgway University Center. This event is open to the campus community. The speaker will be John Vernasco '84, vice president of sales at ThermoFisher Scientific. His topic will be "Unleash your Value Proposition."
To reserve a free boxed lunch, please RSVP to ds120@evansville.edu by Monday, February 15, no later than noon.
Career Day set for February 23
We expect over 100 employers for Career Day 2016! Looking for a full-time professional position? Cooperative education opportunity? Internship? Summer job? Then make plans to attend Career Day on Tuesday, February 23, 11:00 a.m.– 2:00 p.m., Carson Center, Meeks Family Court. See registered employers in JobLink (evansville-csm.symplicity.com/). Also, pre-register for the event in JobLink to allow employers to view your resume early!
Thanks to our event sponsors:
Aflac
Becker Professional Education
Ciholas
Deaconess Hospital
Fifth Third Bank
MasterBrand Cabinets, Inc.
U.S. Navy

Steve Yates speaking at Wahnita DeLong Reading today
You are invited to join us today at 4:00 p.m. in the Melvin Peterson Gallery to hear Steve Yates speak at the Creative Writing Wahnita DeLong Reading Coffee Hour.
Yates has been granted three Literary Arts fellowships from the Mississippi Arts Commission - two for his fiction and one for his creative nonfiction. He is the recipient of an individual artist's grant from the Arkansas Arts Council for his fiction as well.
In 2010 Moon City Press published his novel, Morkan's Quarry. Portions of Morkan's Quarry first appeared in Missouri Review, Ontario Review, and South Carolina Review. A novella-length excerpt was a finalist for the Pirate's Alley Faulkner Society William Faulkner/Wisdom Award for the Best Novella. Moon City Press published the sequel, The Teeth of the Souls, in March 2015. Two excerpts from it appeared in Missouri Review, one in Elder Mountain: A Journal of Ozarks Studies, and a novella-length excerpt appeared in Kansas Quarterly/Arkansas Review.
To Harlaxton with Love event is today!
Do you love Harlaxton? If so, come and celebrate that TODAY from 11:00 a.m. -2:00 p.m. in Dunigan Lounge in the Schroeder School of Business Building. Alumni, future students, faculty and staff who love Harlaxton are all invited! You can write a Valentine to the manor and celebrate with chocolates, cookies, and other fun surprises!
Library Renovation Dedication
All faculty, staff, and students are invited to the dedication of the renovated Bower-Suhrheinrich Library today from 1:00 - 1:30 p.m. The dedication will take place inside the Paul '71 and Patricia '72 Jones Information Commons. Tours and reception to follow. RSVP online here.
The main entrance of the library will be closed to entry during the dedication. Please use the side doors to enter the library during this time.
May We Pray For You?
When People Talk, Listen Completely - Ernest Hemingway
The UE Newman Catholic Campus Ministry Team would like to listen to you, be it your thoughts, questions, prayer requests, or whatever else that may be on your mind. Please stop by Jazzman's Cafe and look for a Ministry Team member in bright blue and let us listen to you. We will be present:
Monday 11:00 a.m. - noon
Tuesday 8:00 - 9:00 a.m.
Wednesday 4:00 - 4:30 p.m.
Thursday 4:00 - 5:00 p.m.
Friday 8:00 - 9:00 a.m.
We look forward to spending this time with you!

Catholic Mass on Sunday!
All are welcome to join us as we celebrate Mass on Sunday, February 7, at 1:00 p.m., in Neu Chapel. We hope to see you there! Please call/text Kristel at 812-760-8610 for more information!
Today is last day to register for L2L conference
Do you want to gain valuable leadership skills? Then sign up for the annual L2L Leadership Conference planned for February 27. This year's conference title is "Declare Your Leadership," and it's all about how to communicate as a leader. You'll also get donut holes, lunch, and a free T-shirt! The conference begins at 10:00 a.m. and ends at 3:00 p.m. Sign-in starts at 9:30 a.m.
A $10 deposit is required, but it will be returned at the end of the conference. The deposit can be given to Megan Sicard in the Office of Cultural Engagement and International Services in Ridgway University Center.
Don't miss this opportunity! Sign-ups end tomorrow, February 12, at midnight. You can find the registration form here.
Time change for Ball in the House
The Student Activities Board has changed the start time for Saturday's "Ball in the House" evening of a capella event to 7:00 p.m. Come out and enjoy the show!
Employee of the Month nominations
The University of Evansville, in pursuit of excellence in service, wishes to recognize a non-faculty employee displaying records of achievement as a leader. Leadership may be demonstrated in any of the following areas: service to the University, service to students, job performance, and attitude toward fellow employees. To be eligible, an employee must be a full-time member of administration or staff. Nominations for the March 2016 Employee of the Month are due no later than Wednesday, February 17. To nominate someone, please go to: acelink.evansville.edu/tools/employeeaward.
High School students on campus today for Changemaker Challenge coaching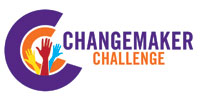 A high school version of last fall's Changemaker Challenge will be held at UE on March 17. Thirteen high schools from Vanderburgh and Warrick counties will each send one team of up to three members to compete in a social innovation contest intended to encourage local youth to think about ways they can affect positive change in our society. Each member of the winning team will receive a full-tuition scholarship to UE for four years.
High school changemakers, along with their coaches and parents, will be on campus today for the second optional coaching session introducing them to social innovation and self-sustaining initiatives.
The Institute for Global Enterprise will be hosting the session with assistance from members of the Social Innovation Club from 4:00 – 5:30 p.m. in Room 170 (Smythe Lecture Hall), Schroeder School of Business Building.
Please help us welcome these future changemakers, and potential future Aces, to campus.
Work-study still available!
There are jobs available through federal work-study offered by the Office of Financial Aid for UE students. Eligibility is based on federal need as shown through the FAFSA. You can go here to find the application. Applications may also be obtained at the UE Office of Financial Aid, in Room 116, Olmsted Administration Hall. Questions regarding eligibility and job availability should be directed to Catherine Carver at cc204@evansville.edu.
Let Crescent Magazine know your opinion
Crescent Magazine is soliciting students' opinions about Sodexo, UE's food service provider, as it explores areas to be included in a news story for its April issue. All answers are anonymous. Go here to complete the survey!

UE's master's in athletic training now accepting applications
The UE athletic training program is looking for motivated students to pursue a master's degree in athletic training. A certified athletic trainer's job settings include, but are not limited to: high school/collegiate/professional sports, clinics and hospitals, occupational health, military, performing arts, physician extender, and more.
A two-year program, starting in May, includes course work, clinical skills, and practical experience. Financial aid packages are available.
For more information, go here or contact Kathy Liu, assistant professor of athletic raining and exercise and sport science, at kl154@evansville.edu.
UE's Environmental Policy is CREST
UE's Environmental Policy is CREST, which stands for:
Continuous Improvement
Reduce, Reuse, and Recycle
Environmental Compliance
Sustainability
Training and Education
This provides the foundation of UE's Environmental Management System (EMS), a process to continuously improve our environmental impact.
It's important for you to be aware of UE's EMS and to understand your role in supporting it. All University employees and students are responsible for complying with applicable regulatory programs, EMS requirements and procedures. You can help by improve our environmental impact by:
Taking recyclable materials like paper, aluminum cans, and plastic bottles to the nearest recycle pick-up location.
Not littering - put trash in waste receptacles so it doesn't end up going down the storm drains and eventually into the river. However, never put hazardous chemicals in the trash.
Calling UE Office of Safety and Security at 812-471-6911 if you see a spill near a campus storm drain.
For more information, check out the following resources:
EMS: AceLink/Areas/Environmental Management
Recycling program at AceLink/Areas/Recycling
Environmental Management's Facebook page
If you have questions, please call 812-488-2697 or e-mail js652@evansville.edu.

USPS Closed on President's Day
This is a reminder that the United States Postal Service will be closed in observance of President's Day, Monday, February 15. Please note that UE will not be able to pick up mail from USPS that day, since the Post Office will be closed. Any mail picked up from UE areas by Mail Services on that day will be metered and mailed on the afternoon of Tuesday, February 16. For mailing questions, contact Mail Services at ext. 2197.
Robert Dion interviewed on 2016 presidential race
Robert Dion, associate professor of political science, was recently interviewed by Brad Byrd during Channel 25's In-Depth segment. Dion discussed the Iowa Caucuses and the 2016 presidential race. To listen to the interview, go here.
UE alumnus Jack DuArte has just released his sixth novel, Kidnap the Pope
Jack DuArte '66 has just completed his sixth novel, Kidnap the Pope. In this novel, Adolf Hitler's attempts to avenge the overthrow of his close friend Il Duce, Benito Mussolini. It follows the world's actions leading up to the events that fixed this remarkable story in the classic annals of WWII
Jack is a historical fiction writer and lives in Lexington, Kentucky, with this wife, Susan. His previous novels are The Resistance, Singapore, Spitfire, Malta, and The White Mouse.
Reviews of his work can be found on Amazon, Kindle, and Goodreads.
Congratulations, Jack!
Aces fall to Illinois State on Thursday evening
Just five days after breaking the all-time University of Evansville scoring mark, D.J. Balentine scored 19 points, but Illinois State was able to hang on for a 70-60 win over the Purple Aces men's basketball team on Thursday evening at the Ford Center.
Balentine hit six shots and notched four rebounds for UE (19-7, 8-5 MVC) while Egidijus Mockevicius posted another double-double with 16 points and a game-high 10 rebounds. Adam Wing also finished in double figures with 11.
Illinois State (15-11, 9-4 MVC) was led by an 18-point game from Nick Banyard.
Evansville had the hot hand in the early going as D.J. Balentine knocked down a triple to give the Aces an 8-3 lead in the opening five minutes. Illinois State fought back with a 6-0 run to take their first lead of the night at 9-8 and stretched it out to four for the first time at 19-15.
A half that featured eight lead changes saw UE roar back to retake the lead with 4:12 remaining on a Jaylon Brown layup. A dunk by Mockevicius in the final minute put the Aces up four before they headed to the locker room up 30-29.
Illinois State scored 10 of the first 12 points of the second half to open up their largest advantage at 39-32. An and-one by Balentine helped UE get back within two at 39-37, but the Redbirds scored five in a row to go up 44-37. Their defense held UE to 2-of-11 shooting while forcing four turnovers in the stretch. Balentine notched another old-fashioned 3-point play to end the drought.
Over the final minutes, the Redbirds added to their lead, going up by 13 with 6:36 to play. Evansville made it interesting in the final minute, getting within six, but ISU held on for the 10-point win.
UE Tennis to Take on Alabama A&M and Chattanooga
The University of Evansville women's tennis team (0-3, 0-0 MVC) is back in action this weekend after a week off. After having a three loss weekend against Murray State, Austin Peay, and SIUE, the Aces look to bounce back against Alabama A&M and Chattanooga.
Both matches will take place on Friday with the first in Huntsville, Alabama, against the Lady Bulldogs taking place 10:00 a.m. CST. The Aces will then travel to Chattanooga, Tennessee, to take on the Lady Mocs at 6:00 p.m. CST.
UE's Kennedy Craig was the star in their opening weekend picking up two victories for the Aces. In her first victory, Craig teamed up with Katie Delgado at flight two doubles to defeat Amina Hadzic and Megan Blue of Murray State by a score of 7-6 (7-5). Craig was able to follow that up with a flight six singles victory at Austin Peay later that day. Craig defeated Isabela Jovanovic by a score of 6-3, 6-2.
Alabama A&M comes into the match with the Aces with a record of 1-3. Their lone win came when they defeated Savannah State by a score of 4-3. Most recently, the Lady Bulldogs are coming off a 0-7 loss to Auburn. As for the Lady Mocs, they boast a record of 1-4 with their lone win coming in their most recent match when they defeated Austin Peay by a score of 6-1.
Next weekend for the Aces will be jam packed with six road matches in three days. UE will travel to take on IUPUI, Ball State, Findlay, Wright State, Capital, and Ohio Wesleyan. The Aces first home action will be on February 27 when they host UT Martin and Eastern Illinois at Tri-Athletic Club.
Jim Byers to be recognized for 50 years of work with UE
One of the true legends in University of Evansville athletics history will be recognized for his service to the school as Jim Byers will be honored at the Men's Basketball game against Southern Illinois, on February 20.
The former UE administrator will be recognized with a proclamation by Evansville mayor Lloyd Winnecke prior to the February 20 game while a video presentation will be played at halftime.
All former UE student-athletes are invited back to the game to honor Byers and tickets for them are available for just $5 through the alumni office.
"I've been exposed and blessed to be around so many good leaders in my life, but none have been better than Coach Byers. His strength and compassion for the mission at hand – for the University, for the sports programs, but more importantly than those, for the people around him – help set him apart," former Purple Aces Men's Basketball coach Jim Crews said. "He is just so committed to the people around him, and he truly wants to make those around him better, and he takes you to places that you have never really experienced before because of that commitment."
Byers served in several capacities with the Purple Aces, including head football coach and athletics director. Since retiring in the late 1990s, he has remained active in supporting the department and all of its sports.
"Jim has such a genuine love for the University of Evansville and the people that work there, especially for the student-athletes," Byers's nephew and 1988 MLB 1st overall draft pick Andy Benes commented. "And, it's one thing to say it, but if you don't live it out, it can fall on deaf ears. But, Jim has always lived out his faith, his deep love for people, and his commitment to the student-athletes and to the University."

Contribute to AceNotes
To have content considered for inclusion in AceNotes, please submit a Marketing Request Form. Deadline for submission to AceNotes is 10:00 a.m. on the requested date of publication. Only articles concerning UE related/sponsored activities will be accepted. Articles submitted to AceNotes may be edited for length and clarity. Submitter contact information is at the end of each article.