| | |
| --- | --- |
| AceNotes Today | Wednesday, December 9, 2015 |
The HLC Typo Game… find a typo, win a beverage
Dear Campus Community,

Great news-- thanks to your feedback we continue to make steady progress on the Assurance Argument for Reaffirmation of Accreditation by HLC! New drafts are now available on Acelink:

https://acelink.evansville.edu/Areas/HLC/AssuranceArgument.cfm

In appreciation of your willingness to plow through 35,000 words, we are offering to reward the first five people who respond with editing remarks with the beverage of your choice at the Slice. Please email comments and questions to hlc_answers@evansville.edu. Comments must be received before December 15 to be eligible to win.

As always, we appreciate your time and commitment to the University.

Sincerely,

Mark Valenzuela, PhD, and Chris Mohn, PhD
Co-chairs, HLC Assurance Committee
Cupcakes for a Cause: Thursday 11:00 a.m. to 1:00 p.m.
You're invited to Cupcakes for a Cause, benefiting the United Way of Southwestern Indiana. The bright pink Sassy Sweets Confections cupcake truck will be parked on campus on Thursday, December 10 from 11:00 a.m. to 1:00 p.m. between Olmsted Administration Hall and Koch Center for Engineering and Computer Science. Various flavors of delicious cupcakes will be available for $3 each or $15 for a half dozen. Please stop by for delicious treats and to help the United Way reach their goal for the community of $4.5 million!

Order your cupcakes for the holidays!
During Cupcakes for a Cause, Sassy Sweets Confections will also be taking orders to bake their delicious treats for any of your upcoming holiday needs. Proceeds from the orders placed during this event will also go to the United Way of Southwestern Indiana. Click here to view a menu of cupcakes.

Text to donate.
In addition to joining us for Cupcakes for a Cause, you may also text "PUSH" to 71777 to make a donation to the United Way of Southwestern Indiana. Your donation helps touch the lives of 1 out of 3 people in United Way's three county area.

Winter Commencement Reception: All Invited
The UE Alumni Association is sponsoring a reception following Winter Commencement, Wednesday, December 16. The ceremony is at 3:00 p.m. in Neu Chapel and the reception will follow in the Class of 1959 Gallery on the second floor of the Ridgway University Center. Graduates, their family and friends and other members of the UE community are welcome to attend. Questions? Contact alumni@evansville.edu or extension 2586.
Congratulations Winter graduates!

Reception for Andrea Daub
Join us as we thank Andrea Daub, assistant director of Institutional Research, for her service to the University. Andrea is leaving UE to embark on new endeavors. A reception will be held Wednesday, December 9 from 3:00 to 4:30 p.m. in Academic Affairs.
TIAA-CREF Counseling Appointments
The TIAA-CREF representative will be on the UE campus on Tuesday, December 8, for individual counseling sessions. To schedule an appointment, call TIAA-CREF at 1-800-732-8353 or 317-706-6200. The sessions are held in the Clifford Rare Books Room of the University Libraries (room 158).
TIAA-CREF is also accepting appointments for Tuesday, January 12.
If you have any questions, call Carol McCraney at 488-2943.
UE Bookstore Holiday Sale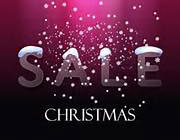 The UE Bookstore is offering 20% OFF all UE clothing and gift purchases December 10-16. Stop in and browse and save some money on your UE gift purchases. We also have some items on clearance at greater savings. Items already on clearance are exempt from additional discount.
Book Buyback at the UE Bookstore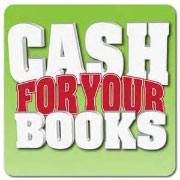 Cash for Books at the UE Bookstore starts at 9 a.m. on Thursday, December 10, and runs until 5 p.m., on Wednesday, December 16. We freely quote any book regardless of its original. Please remember to bring your student ID to sell books.
IMPACT Employee of the Month Nominations
The University of Evansville, in pursuit of excellence in service, wishes to recognize a non-faculty employee displaying records of achievement as a leader. Leadership may be demonstrated in any of the following areas: service to the University, service to students, job performance and attitude towards fellow employees. To be eligible, an employee must be a full-time member of administration or staff. Nominations for the January 2016 IMPACT Employee of the Month are due no later than Monday, December 14. To nominate someone, please go to http://acelink.evansville.edu/tools/employeeaward.
Neu Chapel Society Funds Landscape Updates on Campus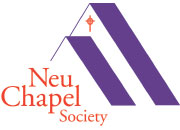 The Neu Chapel Society, established in 2010, has voted unanimously to fund updates to the landscaping around Neu Chapel, which will include new flowers and plants, updating and repairing surrounding porches, and installing inviting benches for conversation and contemplation. Thank you, Neu Chapel Society for adopting sacred space on campus!
The mission of the Neu Chapel Society is to support Religious Life at the University of Evansville, consistent with the University's commitment to inclusiveness and longstanding relationship with The United Methodist Church.
For more information about becoming a member of the Neu Chapel Society, email Laurel Vaughn, lvaughn@twc.com.

Intersession Books Available at UE Bookstore
Intersession books are now available for purchase in the UE Bookstore. If you're taking an Intersession class be sure to stop in the Bookstore before you leave for the holidays so that you can take the book with you. Please ask store staff to assist you with finding the book you need.
Fitness Center Winter Break Hours
Fitness Center Winter Break Hours are:
Wednesday December 9 through Friday, December 11 from 8 am-7 pm
Saturday December 12 and Sunday, December 13 from 11:30-5:30 pm
Monday December 14 through Wednesday, December 16 from 8 am-7 pm
Thursday, December 17 and Friday, December 18 from 8 am-6 pm
Closed Saturday December 19 and Sunday, December 20
Monday, December 21 from 8 am-6 pm
Tuesday December 22 from 8 am-2 pm
Wednesday December 23 through Sunday, January 3 Closed
Monday January 4 through Friday, January 8 from 8 am-6 pm
*No evening open swim starting December 9
*Open swim starting December 9 through December 16 pending guard availability
Final Call for Official Transcripts
Any current student needing their official transcript now must submit an order no later than 5pm today. Orders placed after 5pm will not be processed until Monday December 21, when all grades have been posted. NO EXCEPTIONS. Orders can be placed through: www.getmytranscript.com. If you need assistance please contact the Office of the Registrar 812-488-2600.
Spring Phonathon Callers Wanted
The Office of Annual Giving is looking for callers for the spring phonathon. This is a paid position with flexible hours. Calling will be mostly in the evenings during the month of February. If you are interested please email Jennifer Jacobs at jj130.
Rental books due back December 16
Just a reminder that all books rented from the UE Bookstore for the Fall term are due back to the Bookstore by 5:00 p.m. on December 16. Avoid late fees and return on time.
Dean's List Students Recognized at the Library
All students who earned Dean's List status for Spring Semester 2015 are recognized by an exhibit in the display cases in the University Libraries' atrium. The exhibit continues through the end of this semester.
2015-16 Student Consumer Information
The US Department of Education requires universities to disclose consumer information to prospective and enrolled students, parents, and employees. This information is available on the University of Evansville Web site at http://www.evansville.edu/tuitionandaid/consumer.cfm. Questions about this information may be directed to the Office of Financial Aid at 800-424-8634, (812) 488-2364, or financialaid@evansville.edu. Information included on the Consumer information page:
Topics:
Academic Programs
Accrediting and Licensing Agencies
Alcohol and Drug Policy/Prevention Programs
Athletics Program Participation Rates and Financial Support Data
Code of Conduct
Copyright Infringement Policy and Peer to Peer File Sharing Information
Cost of Attendance
Diversity – Study Body Diversity by Gender, Ethnicity, and Pell Grant Status
Emergency Response and Evacuation Information
Employment and Graduate School Information for Recent UE Graduates
Family Educational Rights and Privacy Act (FERPA)
Federal Student Financial Aid Penalties for Drug Law Violations
Financial Aid Information
General Information
Graduation Rates by gender, race and ethnicity, and selected financial aid groups
Graduation Rates for General Student Body
Graduation Rates for Student-Athletes
Health Insurance Portability and Accountability Act (HIPAA)
Loan Forgiveness Information
Missing Person Protocol
Net Price Calculator
Refund Policy and Return of Title IV Funds
Retention and Graduation Rates of Degree-Seeking, First-Time, Undergraduate Students
Satisfactory Academic Progress Policy
Security and Fire Safety Report
Services and Facilities for Students with Disabilities
Study Abroad
Teacher Preparation Accountability
Textbook Information
Transfer Policies on Credits that Transfer to UE
Transfer Articulation Agreement Partner Colleges
Vaccination Policies
Verification Policy
Veteran Information
Voter Registration Information
Attention Employees: Payrolls During Holiday Break
The bi-weekly payroll for December 18th will be direct deposited on Friday morning, December 18. The monthly payroll for December 31 will be direct deposited on Thursday, December 31. As all employees have direct deposit, you will be able to view your online pay advice through WebAdvisor on the morning your pay is direct deposited.
Since the Office of Accounting/Payroll will be closed during the holiday break at the time of the monthly payroll on December 31, you will not receive a courtesy email notification that your pay advice is available. However, you may log on to WebAdvisor and view/print your pay advice or contact your bank to confirm the deposit into your bank account.
If you have any questions, please contact Gloria Spencer at ext. 2159.

Timecard Entry for January 1, 2016 Payroll
As employees will not return from the Christmas holiday break until after the normal time card entry deadline of Saturday, December 26, for the January 1, 2016 bi-weekly payroll, the Office of Accounting/Payroll is asking all staff to enter their time on WebAdvisor for the pay period December 13 to 26 by Wednesday, December 16. Supervisors are asked to approve timecards by Thursday, December 17.
If you have any questions, please contact Gloria Spencer at ext. 2159.

Christmas Donations
Graves Hall is collecting the following donations for the Evansville Rescue Mission and the Christian Life Center this Christmas season: new gloves, mittens, socks, hats scarves for men, women and children. These items can be placed on the Christmas tree in the lobby of Graves Hall. We are also collecting new or gently used coats for children in grades K-5. The coats can be placed in the box in the lobby of Graves Hall. Also, men's toiletries for the Evansville Rescue Mission (body wash, shampoo, shaving cream, deodorant, disposable shavers, toothpaste, toothbrushes, body lotion) can be put in one of the designated boxes in the lobby of Graves hall. Please No travel sizes; No bar soap; No items containing alcohol. Thank you!
Williams to present poster at conference in January
Krista Williams, assistant professor of French, will present a poster at the annual conference of the Linguistic Society of America, which will take place in January in Washington, DC. Her project concerns the lack of linguistic unity of Occitan speakers, as evidenced by the titles of their dictionaries. She finds that many speakers of Occitan dialects identify linguistically with their dialect rather than with Occitan as a whole. As Occitan is an endangered language, and standardization plays such a vital role in the health of a language, this lack of unity is detrimental to the survival of the language.
Gerhart Publishes textbook on Fluid Mechanics
Philip Gerhart, professor of mechanical and civil engineering and dean of the College of Engineering and Computer Science, has co-authored the eighth edition of Munson, Young and Okiishi's Fundamentals of Fluid Mechanics published by John Wiley & Sons, Inc.
This text was co-authored by Andrew L. Gerhart, Associate Professor of Mechanical Engineering at Lawrence Technological University (Gerhart's son and UE alumnus) and John I. Hochstein, professor of mechanical engineering at the University of Memphis.
Fundamentals of Fluid Mechanics is intended to help undergraduate engineering students learn the fundamentals of fluid mechanics. It was developed for use in a first course on fluid mechanics, either one or two semesters/terms.
With the eighth edition, the new team of authors continue the distinguished tradition of this text. As it has throughout the past seven editions, the original core prepared by Munson, Young and Okiishi remains. The authors have augmented this fine text, drawing on their many years of teaching experience and based on experience and suggestions from colleagues and students.
Book Co-written by Ralph Larmann Included in London Times Book of Year List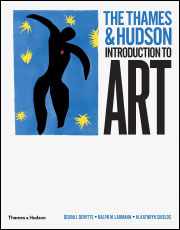 On Saturday, December 5, the London Times included The Thames & Hudson Introduction to Art on their list of Art "Books of the Year." Written by Debra DeWitte, Ralph Larmann (UE professor of art), and Kathryn Shields, this book originated as a textbook, but has gained popular attention because it acquaints a viewer with art in new and innovative ways.
Professor Larmann not only contributes the majority of the written content, but also all line art and text design direction.
This is not the first mention of the text in the Times, it was also featured on September 4 and received a full page review that endorsed the book, describing its innovative structure as an, "… emphatically multivalent approach that makes this book special."
The text is currently in its third printing since its initial release on September 21.
UE National Society of Leadership and Success induction and award ceremony
The National Society of Leadership and Success Chapter at University of Evansville inducted 38 new members on Tuesday, December 8. This semester's induction ceremony included the presentation of several awards and scholarships. In addition, new chapter officers were announced and installed.
Excellence in Teaching and Honorary membership was awarded to Dr. Paul Parkison, Department of Education chair, and Andrew Lampkins, assistant professor of chemistry.
The University of Evansville chapter also awarded $1000 in scholarships to five students.
UE students Mandy Ford, Jalen Lee and Julie Saucerman all received The Building a Better World Scholarship. This is awarded to the student, or students, who most exemplify the moto of The National Society of Leadership and Success, which is "We build leaders who make a better world."
UE student Morgan Walker received The Impact Scholarship. This is awarded to the student who has been most impacted by their membership in The National Society of Leadership and Success.
UE student Kaylan Jacob was awarded the Future Success Scholarship. This need-based award is given to a senior who is applying to graduate school, and is to be used for graduate school preparation courses or graduate school tuition.
UE students Taylor Rodgers and Katlyn Slater were recognized with the Nationally Engaged Leader Award.
The Society also would like to recognize and congratulate UE student Mandy Ford who was awarded a $1000 Emerging Leader Scholarship by the National Society of Leadership and Success!
This semester's inductees include:
Emily Baggett*
Abdullah Bin Swidan*
Olaseni Blanton*
Lori Bowen*
Jeanette Campbell Hall*
Emily Corrigan
Georgie Davidson*
Daya Devanathan
Mandy Ford*
Haley Foster*
Tabitha Fox*
Sharon Fry*
Ryan Haas*
Elizabeth King
Alyana Ladha
Rachel Lane
Margaret Limmer*
Jessica Lord
Emily Magary*
Elyse Massey
Megan Morris*
Michael Novak
Kristen Nussel
Simon Owens*
Elizabeth Perkins*
Caitlyn Ricks
Lauren Roberts*
Alexander Rodd*
Morgan Saiko*
Maria Tedrow*
Oghogho Ufo*
Megan Vickrey*
Andrew Wahl*
Carina Wahlstrom*
Daniel Waskiewicz*
Brittany West*
Lauren Winely*
Alexandra Zurawicki*
*Indicates Presidential Level- GPA of 3.3 or above
Knoester and Parkison Publish Manuscript in Critical Education
Matthew Knoester, assistant professor of education, and Paul Parkison, chair of the Department of Education, have published a manuscript in Critical Education, a refereed, open access journal published by the Institute for Critical Education Studies (ICES).
In a manuscript entitled "Where is Citizenship Education in the Age of Common Core State Standards?", (http://ices.library.ubc.ca/index.php/criticaled) the following is perspective is presented:
"There was a time in United States history when the central argument for investing in public education was to ensure that voters were sufficiently informed about the issues of the day to make wise decisions: education for self-governance. According to multiple sources, voter ignorance remains a serious concern and this may be a factor in why the political system in the United States is not more responsive to the needs and preferences of the electorate. Based on an analysis of political discourse and educational policy initiatives, this essay argues that democratic citizenship education has been sidelined by the focus on education for jobs and the economy and outlines what a serious focus on education for active democratic citizenship should entail."
Contributions to Critical Education are critically examined, contemporary education contexts, practices, and theories.
Critical Education publishes theoretical and empirical research as well as articles that advance educational practices that challenge the existing state of affairs in society, schools, higher education, and informal education.
UE women fall at Nebraska, 85-40
Junior Sara Dickey scored a team-best 12 points, but the Purple Aces women's basketball team fell by a final score of 85-40 on Tuesday evening at Pinnacle Bank Arena.
Dickey was just 3-of-15 from the field, but drained four free throws. Peyton Langston hit three shots to finish with eight points for UE (1-7) while Camary Williams notched seven points.
The Cornhuskers (7-1) had four double-digits scorers, led by Jessica Shepard's 18. Kyndal Clark had 17 while Rachel Blackburn and Allie Havers notched 14 apiece. Havers also led all players with 12 rebounds.
Nebraska scored the first four points of the day before Kenyia Johnson got the Aces on the board with a layup. The Huskers would extend their lead to seven at 9-2 before Peyton Langston drained a three to make it a 4-point game. Over the remainder of the quarter, Nebraska outscored the Aces by a 12-4 margin to lead 21-9 at the first break.
In the first three minutes of the second period, the Huskers picked up right where the left off, scoring the first seven points to take a 28-9 advantage. Camary Williams helped UE fight back as she scored five points in a quick 7-0 stretch to get the Aces back within 12.
That momentum was halted by the Huskers as they outscored the Aces by a 13-2 margin over the last five minutes to take a 41-18 lead at the half. Evansville missed its last seven shots from the field in the final moments of the half while Nebraska was able to extend its lead.
Out of the half, Nebraska went on a 20-3 run to go up 61-21. Their lead would reach as many as 46 points before the 85-40 final.
Saturday will see the Purple Aces return home to face UT Martin at noon inside the Ford Center. The ladies open the day against the Skyhawks before the men take on Mississippi Valley State at 3 p.m.
- INFO: For all of the latest information on University of Evansville women's basketball, log on to the sport page on GoPurpleAces.com or follow the program on Twitter via @UEAthletics_WBB.
- DONATE: For information on giving to UE Athletics or its individual athletics programs, visit the DONATE tab on the top of GoPurpleAces.com.
- TICKETS: To purchase tickets for University of Evansville athletics events, log on to GoPurpleAces.com and click on the TICKETS tab on top of the page.
Wing scores career-high 21 points against Arkansas
There is a new blocked shots leader as Egidijus Mockevicius overtook Dan Godfread and now has 228 career blocks as the Purple Aces men's basketball team fell by a final of 89-76 on Tuesday night at Bud Walton Arena.
Mockevicius posted four blocked shots while scoring 22 points and 12 rebounds on a 9-of-11 shooting night. Adam Wing registered his new career high, scoring 21 on a perfect night. Wing hit all eight shots and all five free throws for the Aces (7-2).
Leading the Razorbacks (4-4) was Dusty Hannahs, who totaled 23 points while hitting three triples and all ten free throw attempts. Anthlon Bell finished the night with 21.
"We were unable to take the threes away, you have to do that against these guys," head coach Marty Simmons said. "We kept on battling, but just could not get that basket we needed to get where we needed to be."
Egidijus Mockevicius opened up the scoring with a bucket before the Aces were able to score the first five points of the game. Three minutes in, Anthlon Bell got the Razorbacks on the board with a triple. Adam Wing hit back-to-back buckets just over five minutes in as the Aces began the game 4-of-7 from the floor to go up 11-3.
Arkansas rebounded with a quick 5-0 stretch and would use a quick 4-0 stretch to get within a point at 13-12. They took their first lead at 24-22 and with the score tied at 24-24, the Razorbacks finished the half on a 20-8 run. Mockevicius posted 14 points and 9 rebounds in the first half while Dusty Hannahs tallied 16.
What turned into a 15-4 run by the Razorbacks continued in the opening moments of the second half as they scored the first bucket of the period. Their lead extended to as many as 16 points in the next stretch of play. Evansville kept on battling back, but could never get the deficit back to single digits as Arkansas was able to finish off with an 89-76 win.
Wing's efforts eclipsed his previous high of 18, which was set two years ago against Valparaiso. He also finished with 5 rebounds and three assists.
UE will look to remain perfect at home on Saturday with a 3 p.m. game against Mississippi Valley State at the Ford Center.
- INFO: For all of the latest information on University of Evansville men's basketball, log on to the sport page on GoPurpleAces.com or follow the program on Twitter via @UEAthletics_MBB.
- DONATE: For information on giving to UE Athletics or its individual athletics programs, visit the DONATE tab on the top of GoPurpleAces.com.
- TICKETS: To purchase tickets for University of Evansville athletics events, log on to GoPurpleAces.com and click on the TICKETS tab on top of the page.

Men's and Women's Basketball Tickets Now Available for Faculty/Staff
Faculty and staff are now able to pick up their two complimentary tickets to the men's and women's basketball games this Saturday, December 12. The women's team will face off against UT-Martin at 1:00 pm, and the Men's team will be facing off against Mississippi Valley State immediately afterward at 3:00 pm.
Please bring your UE ID to the Carson Center Athletic Ticket Office to pick up your tickets. The Ticket Office is open Monday-Friday, 8:30 am-5:30 pm.

Contribute to AceNotes
To have content considered for inclusion in AceNotes, please submit a Marketing Request Form. Deadline for submission to AceNotes is 10:00 a.m. on the requested date of publication. Only articles concerning UE related/sponsored activities will be accepted. Articles submitted to AceNotes may be edited for length and clarity. Submitter contact information is at the end of each article.