| | |
| --- | --- |
| AceNotes Today | Monday, December 7, 2015 |
Increased Enforcement of Parking Regulations on Walnut Street Begins Today
The Evansville Police Department has notified the Office of Safety & Security that on Monday, December 7, they will begin increased enforcement of the parking regulations on Walnut Street, which will include the towing of vehicles that are in violation.
Parking regulations on Walnut Street from Rotherwood Avenue to the downtown area in these areas follows:
No parking on westbound Walnut between 6 a.m. to 9 a.m., Monday through Friday
N0 parking on eastbound Walnut between 3 p.m. to 6 p.m., Monday through Friday
Vehicles parking in violation of these regulations will be ticketed and towed. This action is being taken due to an increased number of complaints filed with the police department and other city offices.
If you routinely park in these areas please make sure you are not parked there during the prohibited times to avoid being ticketed and your vehicle being towed.
The HLC Typo Game… find a typo, win a beverage
Dear Campus Community,

Great news-- thanks to your feedback we continue to make steady progress on the Assurance Argument for Reaffirmation of Accreditation by HLC! New drafts are now available on Acelink:

https://acelink.evansville.edu/Areas/HLC/AssuranceArgument.cfm

In appreciation of your willingness to plow through 35,000 words, we are offering to reward the first five people who respond with editing remarks with the beverage of your choice at the Slice. Please email comments and questions to hlc_answers@evansville.edu. Comments must be received before December 15 to be eligible to win.

As always, we appreciate your time and commitment to the University.

Sincerely,

Mark Valenzuela, PhD, and Chris Mohn, PhD
Co-chairs, HLC Assurance Committee
Pop! Goes the Wassail - 2:00-3:30 PM Today in Dunigan Lounge!
Faculty, administrators, and staff are invited to the inaugural pop-up gathering at UE TODAY from 2:00-3:30 p.m. in Dunigan Lounge (Room 160), Schroeder School of Business Building. Before the semester winds down and we all scatter for a well-deserved break, the campus community is invited to the wassail bowl for a come-and-go mini-break. There will be wassail, coffee, and treats for all UE personnel. Push the pause button, take a breather and "pop-in" as your schedule permits for informal conversation and good cheer.
TIAA-CREF Counseling Appointments
The TIAA-CREF representative will be on the UE campus on Tuesday, December 8, for individual counseling sessions. To schedule an appointment, call TIAA-CREF at 1-800-732-8353 or 317-706-6200. The sessions are held in the Clifford Rare Books Room of the University Libraries (room 158).
TIAA-CREF is also accepting appointments for Tuesday, January 12.
If you have any questions, call Carol McCraney at 488-2943.
This Week in Music: The Annual Holiday Pops Concert
The Department of Music invites the greater Evansville community to its annual Holiday Pops concert on Tuesday, December 8, at 7:30 p.m. The concert will take place in Victory Theatre in downtown Evansville, and the concert program will feature the University Choir, the Women's and Mixed Choruses, the chamber choir Kantorei, the UE Symphony Orchestra, the UE Wind Ensemble, and the Department's Harlaxton Wind Quintet separately and in various combinations. Director of Choral Activities Dennis Malfatti, Director of Bands Kenneth Steinsultz, and Visiting Director of Orchestral Activities Jessica Morel will lead the ensembles in a program of traditional and popular holiday favorites. Assistant Professor of Voice Alanna Keenan, Visiting Instructor of Piano Daniel Lin, and student soloists Payton Judd and Ian Murrell will also participate in the merriment. The concert is free and open to the public.
Newman Club Tuesday Night Mass
All are welcome to join the Newman Club for our weeknight Mass on Tuesday, December 8, at 9:30 pm in Neu Chapel as we celebrate the Church's feast of the Immaculate Conception. Father Christopher Droste will be here to celebrate with us and will be available for confessions starting at 9:00 pm. We hope to see you there!
**There will be no regular Wednesday night service due to Reading Study Day.**
Please call/text Kristel at (812) 760-8610 for more information!
Cara Wood Farewell Reception
Cara Wood has served as the assistant director of the Center for Student Engagement for 6 1/2 years. She is now leaving UE to become the assistant director in the Office of Student Activities at Georgia Southern University. A reception will be held in the Center for Student Engagement on Tuesday, December 8 from 3-5 pm. Cara's last day will be Friday, December 11. Please stop by and wish her well and thank her for her service to the University of Evansville.
Reception for Andrea Daub
Join us as we thank Andrea Daub, assistant director of Institutional Research, for her service to the University. Andrea is leaving UE to embark on new endeavors. A reception will be held Wednesday, December 9 from 3:00 to 4:30 p.m. in Academic Affairs.
Bring Paper to be Shredded – Wednesday, December 9
Free off site paper shredding by Piranha Mobile Shredding will return to the campus once again on Wednesday, December 9, from 9:45 a.m. - 1:00 p.m. All UE students, faculty, staff and alumni can take advantage of this free service by bringing paper to the Piranha truck in Koch parking lot. Paper will be shredded offsite.
So, if mounds of paper are taking over your office, home, or room, this is the time to gather those old files, receipts, cancelled checks, tax forms, etc. No need to take out the staples or paper clips. Avoid identity theft by having confidential information permanently destroyed.
Please no telephone books, magazines or newspapers. Also, please note that there is a 100 lb. paper limit per visit (number of visits is not limited).
Pancakes Are Coming!!!!
The Pancake Study Break is back for the fall semester! Take this opportunity to relax a bit before finals start. Join us for pancakes and excitement on Tuesday, December 8, from 10:00 pm to midnight in the dining hall in Ridgway University Center. Door prizes will be awarded. The event is free of charge for UE students. A UE ID will be required.
Dean's List Students Recognized at the Library
All students who earned Dean's List status for Spring Semester 2015 are recognized by an exhibit in the display cases in the University Libraries' atrium. The exhibit continues through the end of this semester.
Friendly Reminder: Neu Chapel Sanctuary Open for Quiet Time and Meditation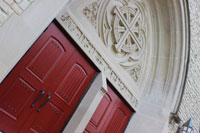 Feeling as though you need to take a walk and clear your heart and mind? Need a brief escape from your computer screen? The Neu Chapel sanctuary is open daily for quiet time and meditation during mid-day hours and/or lunch-time. The Interfaith Prayer room at the southwest corner of Neu Chapel is available for individual private prayer-time. Thank you for your flexibility on those days when musicians and other University groups reserve Neu Chapel for rehearsals at mid-day. For more information contact University Chaplain Tammy Gieselman, tg85@evansville.edu.
2015-16 Student Consumer Information
The US Department of Education requires universities to disclose consumer information to prospective and enrolled students, parents, and employees. This information is available on the University of Evansville Web site at http://www.evansville.edu/tuitionandaid/consumer.cfm. Questions about this information may be directed to the Office of Financial Aid at 800-424-8634, (812) 488-2364, or financialaid@evansville.edu. Information included on the Consumer information page:
Topics:
Academic Programs
Accrediting and Licensing Agencies
Alcohol and Drug Policy/Prevention Programs
Athletics Program Participation Rates and Financial Support Data
Code of Conduct
Copyright Infringement Policy and Peer to Peer File Sharing Information
Cost of Attendance
Diversity – Study Body Diversity by Gender, Ethnicity, and Pell Grant Status
Emergency Response and Evacuation Information
Employment and Graduate School Information for Recent UE Graduates
Family Educational Rights and Privacy Act (FERPA)
Federal Student Financial Aid Penalties for Drug Law Violations
Financial Aid Information
General Information
Graduation Rates by gender, race and ethnicity, and selected financial aid groups
Graduation Rates for General Student Body
Graduation Rates for Student-Athletes
Health Insurance Portability and Accountability Act (HIPAA)
Loan Forgiveness Information
Missing Person Protocol
Net Price Calculator
Refund Policy and Return of Title IV Funds
Retention and Graduation Rates of Degree-Seeking, First-Time, Undergraduate Students
Satisfactory Academic Progress Policy
Security and Fire Safety Report
Services and Facilities for Students with Disabilities
Study Abroad
Teacher Preparation Accountability
Textbook Information
Transfer Policies on Credits that Transfer to UE
Transfer Articulation Agreement Partner Colleges
Vaccination Policies
Verification Policy
Veteran Information
Voter Registration Information
Christmas Donations
Graves Hall is collecting the following donations for the Evansville Rescue Mission and the Christian Life Center this Christmas season: new gloves, mittens, socks, hats scarves for men, women and children. These items can be placed on the Christmas tree in the lobby of Graves Hall. We are also collecting new or gently used coats for children in grades K-5. The coats can be placed in the box in the lobby of Graves Hall. Also, men's toiletries for the Evansville Rescue Mission (body wash, shampoo, shaving cream, deodorant, disposable shavers, toothpaste, toothbrushes, body lotion) can be put in one of the designated boxes in the lobby of Graves hall. Please No travel sizes; No bar soap; No items containing alcohol. Thank you!
UE Winter Housing
The residence halls will be closed for winter break from noon on December 17 to noon on January 8. Students participating in official University functions or other approved activities have the opportunity to apply for Winter Housing. Simply submit an Online Winter Request Form (hyper link this link https://www.surveymonkey.com/r/WinterHousing by noon on Reading & Study Day to be considered. For more information about Winter Housing, contact the office of residence life.
Book Co-written by Ralph Larmann Included in London Times Book of Year List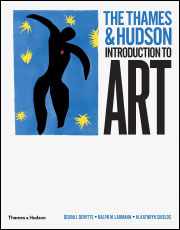 On Saturday, December 5, the London Times included The Thames & Hudson Introduction to Art on their list of Art "Books of the Year." Written by Debra DeWitte, Ralph Larmann (UE professor of art), and Kathryn Shields, this book originated as a textbook, but has gained popular attention because it acquaints a viewer with art in new and innovative ways.
Professor Larmann not only contributes the majority of the written content, but also all line art and text design direction.
This is not the first mention of the text in the Times, it was also featured on September 4 and received a full page review that endorsed the book, describing its innovative structure as an, "… emphatically multivalent approach that makes this book special."
The text is currently in its third printing since its initial release on September 21.
Knoester and Parkison Publish Manuscript in Critical Education
Matthew Knoester, assistant professor of education, and Paul Parkison, chair of the Department of Education, have published a manuscript in Critical Education, a refereed, open access journal published by the Institute for Critical Education Studies (ICES).
In a manuscript entitled "Where is Citizenship Education in the Age of Common Core State Standards?", (http://ices.library.ubc.ca/index.php/criticaled) the following is perspective is presented:
"There was a time in United States history when the central argument for investing in public education was to ensure that voters were sufficiently informed about the issues of the day to make wise decisions: education for self-governance. According to multiple sources, voter ignorance remains a serious concern and this may be a factor in why the political system in the United States is not more responsive to the needs and preferences of the electorate. Based on an analysis of political discourse and educational policy initiatives, this essay argues that democratic citizenship education has been sidelined by the focus on education for jobs and the economy and outlines what a serious focus on education for active democratic citizenship should entail."
Contributions to Critical Education are critically examined, contemporary education contexts, practices, and theories.
Critical Education publishes theoretical and empirical research as well as articles that advance educational practices that challenge the existing state of affairs in society, schools, higher education, and informal education.
Model United Nations Delegations Garner Awards
The University of Evansville's delegations recently completed three days of simulation at the 37th Annual Indiana Consortium of International Programs (ICIP) Model United Nations.
For the first time in its history, the conference was actually hosted by UE. The experience is part of an honors DISC 300H class offered each fall.
This year UE fielded six country delegations: Joe Estes and Josh Easton (China), Carl Minnette and Ashton Thompson (Russia), Levon Gibson and Julia Wickersham (New Zealand), Seong-Woo Song and Chunyu Lin (Chile), Adam Anthony and Oscar Gomez (Jordan), and Cynthia Medina and Kye Ri Park (France). Megan King served as UN Security Council President.
While all participants performed well in light of only returning a few veterans, UE claimed a number of awards. Joe Estes was named best delegate, Carl Minnette won 3rd best delegate, China (Joe Estes and Josh Easton) was 2nd best delegation while Russia (Carl Minnette and Ashton Thompson) won 3rd best delegation in their respective councils.

History Major Bailey Schnur Wins Peace Scholarship
History major Bailey Schnur is the first recipient of the Evansville Veterans for Peace organization's Gary E. May Peace Scholarship. Bailey read the essay at the November meeting of the Evansville Veterans for Peace, and according to the organization's president, "She was a grateful and deserving winner. It was moving to hear Bailey read her obviously heart-felt peace essay."
Well done Bailey!
Thank You for "Christmas on Campus!!"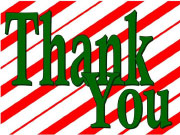 A heart-felt thank you goes out to everyone who helped make "Christmas on Campus" a reality this year!
Special thanks to Accounting, Administrative Services, Development and Alumni Relations, Marketing and Communications, Music, Office of the President, Physical Plant/Building and Grounds, Religious Life, Student Engagement, Student Government, Student Publications, Student Christian Fellowship (for donating hot chocolate), Neu Chapel Club (for donating cookies), University Libraries, and Sodexo.
Thank you to all the students, Faculty, Administrators, Staff, Trustee members, and Evansville community members who participated in the festivities and helped make the evening come alive!
Men's and Women's Basketball Tickets Now Available for Faculty/Staff
Faculty and staff are now able to pick up their two complimentary tickets to the men's and women's basketball games this Saturday, December 12. The women's team will face off against UT-Martin at 1:00 pm, and the Men's team will be facing off against Mississippi Valley State immediately afterward at 3:00 pm.
Please bring your UE ID to the Carson Center Athletic Ticket Office to pick up your tickets. The Ticket Office is open Monday-Friday, 8:30 am-5:30 pm.

Balentine scores 32 in 85-81 win at Murray State
Seniors D.J. Balentine and Egidijus Mockevicius combined to score 54 points as the University of Evansville men's basketball team defeated Murray State by a final of 85-81 in overtime at the CFSB Center.
For Evansville (7-1), it marked their first win over Murray State (5-4) since 1991. It also ended an 18-game home win streak for the Racers.
"Its one of those games. I loved the way our guys played, we were resilient and kept battling back," head coach Marty Simmons said. "We were able to fight, grind and just find ways to come away with the win."
Balentine led the way with a game-high 32 points for UE while Mockevicius recorded 22 points to go along with 12 rebounds. As a team, Evansville shot 56.1% while holding the Racers to 50.9%. Leading MSU was Bryce Jones, who totaled 21 points and 7 rebounds to lead his squad.
"We were very strong and played a great game," Mockevicius said. "Everyone did their job and we were able to come away with the win."
Murray State got off to a blazing hot start, hitting 9 of their first 11 shots of the night. D.J. Balentine notched six early points to make it an 8-8 game. After that, the Racers scored 13 in a row, taking a 21-8 lead.
The experienced Aces squad came back to score 10 in a row to trail by only three, but the Racers had the answer once again. Shooting 63% in the opening half of play, Murray State pushed the lead back out to 11 at 33-22 before Evansville fought back again to trail by just three at the half. Jaylon Brown and Egidijus Mockevicius had a hand in the rally as each finished the half with 8 points. Spurring MSU's string first half performance was an 8-for-12 effort from outside the arc.
Out of the break, the Aces roared back. Just five minutes into the half, Adam Wing got UE within two before a put-back by Mockevicius tied it up at 50-50. After several chances to take their first lead of the game, Mislav Brzoja finally helped the Aces do it with under 12 minutes remaining. He put the Aces on top 55-53.
Evansville added to the lead, going up as many as five at 59-54 midway through the latter half. Murray State made the edge disappear as Gee Mcghee nailed his third trey of the game to tie it up at 59-59. Four-consecutive turnovers by the Aces helped the Racers go back on top at 61-59.
As the minutes dwindled down, Evansville retook the lead thanks to a 12-5 stretch to lead 71-66 with three minutes left. Murray State used an and-one and another make to battle back to tie it up at 71-71. On the ensuing play, Balentine hit a pair of free throws to put UE back on top at 73-71, but Bryce Jones hit two of his own to send the game to overtime.
UE got on the board first in the extra period as Balentine scored his 29th point of the evening. Just a minute later, Jones gave the Racers their first lead since the halfway point of the second half as his free throws put MSU back up 77-76 with under three minutes left. The back-and-forth play continued as Jaylon Brown knocked down two free throws to put the Aces back in the lead before Balentine drained his 12th bucket to give the Aces an 80-79 lead with just over a minute remaining in the extra session.
After forcing a miss, Brzoja scored off of a Balentine feed to make it an 82-79 game. A free throw by Balentine gave the Aces an 83-79 advantage in the final minute. From there, the Aces would hold on for the 85-81 win.
A trip to Arkansas is next for the Aces as they will play the University of Arkansas beginning at 8 p.m. on Tuesday evening.
Dickey scores 24 in home opener
Junior Sara Dickey scored a team-best 24 points, but LeAsia Wright countered with 27 of her own to lead Murray State to a 73-54 victory over the University of Evansville women's basketball team in the home opener on Saturday at the Ford Center.
Dickey hit 8 of her 19 attempts, including three triples to finish with 24 points. She also had five rebounds and three assists. Ashley Hawkins also had a good game, posting 8 points and a team-high 8 rebounds. With the loss, Evansville falls to 1-6 on the season.
Murray State (3-5) was led by Wright's 27-point effort as she hit 8 triples. Ke'Shaun James finished the day with 17.
In the first quarter, Evansville took a 9-8 advantage midway through the period on a Dickey jumper. The lead would extend to 15-11 as Dickey struck again with 2:18 left. The Racers scored the final three in the last minute to cut the gap to 15-14 after the first stanza.
After Camary Williams hit a free throw to open up the second quarter, Wright nailed three treys in a row to put MSU on top 23-20. Their run would continue as the outscored UE by a 24-9 margin in the period to lead 38-24 at the half.
Evansville cut the gap to ten one time in the third quarter and made it a 58-49 game on a Dickey triple in the fourth, but the Racers had the answer once again and hung on for the 73-54 triumph.
Next up for the Aces is a trip to Nebraska where they will take on the Cornhuskers on Tuesday evening at 7 p.m.
- For all of the latest information on University of Evansville women's basketball, log on to the sport page on GoPurpleAces.com or follow the program on Twitter via @UEAthletics_WBB.

Contribute to AceNotes
To have content considered for inclusion in AceNotes, please submit a Marketing Request Form. Deadline for submission to AceNotes is 10:00 a.m. on the requested date of publication. Only articles concerning UE related/sponsored activities will be accepted. Articles submitted to AceNotes may be edited for length and clarity. Submitter contact information is at the end of each article.