| | |
| --- | --- |
| AceNotes Today | Wednesday, October 28, 2015 |
Catholic Mass Tonight at Neu Chapel!
All are welcome to join us at 9:30 p.m. tonight in Neu Chapel for UE Newman Club's short weekday Mass. Fr. Christian Raab from St. Meinrad Archabbey will be our celebrant and will be available for confessions beginning at 9:00 p.m. Please call/text Kristel at 812-760-8610 for more information!
Fiddick Lecture on Friday at 7pm
All are warmly invited to join the Department of History for the 14th annual Fiddick Memorial Lecture. Dr. Steve Gietschier will present "'From Before Jackie Robinson to After Ferguson.' American Sports and Political Activism" at 7pm on Friday October 30 in Room 170 of the Schroeder School of Business. His lecture is free and open to the public.
UE for She Bake Sale Today
UE for She will be hosting a Bake Sale on Friday, October 30, during lunch and dinner hours. For only $1 please support our club and get a delicious treat in the process.
Big Man on Campus Ticket Sales
The ladies of Zeta Tau Alpha will be in Ridgway University Center from 9:00 a.m. to 4:00 p.m., today, handing out Think Pink ribbons and selling tickets for Big Man on Campus. BMOC is tonight at 7 p.m., in Eykamp Hall, Ridgway University Center. Tickets will be $6 in advance and $7 at the door!
OSA Soup for Scholarships November 5th
The UE Office Staff Association is holding their annual soup fundraiser on Thursday, November 5, from 11:00 am to 1:00 pm in the lobby of Graves Hall. The meal includes a bowl of soup, dessert and water...all for only $5.00. There will be seating in Graves Hall for you to enjoy your lunch or use to-go containers and trays for easy pick-up for the entire department or your roommates.
Choose from 20 homemade soups and more than 15 different homemade desserts. Soups: Chili, White Bean Tortellini Spinach, Tortellini Soup, Chicken Noodle, Cheesy Potato, Vegetable, Taco Soup, Chorizo, Kale and White Bean Soup, Cream cheese Chicken Chili, Creamy Chicken Taco, Tomato Basil Artichoke, Broccoli Cheese, Potato, Beef & Noodle, Ham & Bean Proceeds help support scholarships for our students.
Lunch and Lead Thursday!
Meet, eat and discover leadership at Lunch and Lead!
We invite you to our session on Thursday, October 29, from 12:15 pm-1:15 pm. This weeks presentation will be held in conjunction with Social Innovation Week. Join us to hear from our panel includig: Lynn Renne, associate pastor of Aldersgate United Methodist Church; Susan Odoyo, local attorney, founder and president of It Takes A Village Dog Rescue, and treasurer of Friends of Dago; and Geoff Bunting, director of operations at Uncharted International.
Bring your lunch and meet us in Eykamp 251. All members of the UE community are welcome.
For a full schedule and more details visit: https://www.evansville.edu/studentengagement/leadershipLunchAndLead.cfm
Phi Alpha Theta Fundraiser
Phi Alpha Theta, the History Honor Society, will be selling Halloween goodies in Ridgway University Center on Wednesday, October 28, through Friday, October 30. Please stop by from 11:00 a.m. -1:00 p.m. or 5:00 -7:00 p.m. each day to satisfy your sweet tooth. All proceeds will help support us attend and present at the upcoming National Biennial Conference.
I-House: Nigeria
This Wednesday's I-House features Nigeria with David Ibeneme and Aisha Tijani-Mohammed as the presenters!
David is majoring in chemistry, and his favorite hobbies are dancing, acting, singing, and having long meaningful conversations. His favorite part about UE is "the fact that I've gotten to meet so many new friends that are wonderful and a blessing to me."
Aisha is majoring in biology, and her favorite hobbies are watching movies, and keeping up with the lives of celebrities. Her favorite thing about UE is making new friends.
Make sure you come out at 7:00 p.m., to our usual place on the second floor of Ridgway University Center to hear all about Nigeria!

Writing Center Boot Camp: Writing in the Sciences
All are welcome to join us this Wednesday, October 28, at 5:00 p.m., in the Writing Center for Writing Center Boot Camp: Writing in the Sciences. This workshop will address the stylistic differences between general academic and scientific writing. Specifically, we will talk about word and phrasing choice, the passive voice, verbosity, and writing and justifying your hypothesis - strategies for improving your scientific prose.
GAP Mission Guatemala info session and Free Pizza!
A second GAP info session is scheduled specifically for the Mission Guatemala project. Students of all majors are invited to learn about this exciting opportunity.
The session will be held on Wednesday, October 28, from 12:00 - 12:50 p.m. in Smythe Lecture Hall, Room 170 in the Schroeder School of Business building.
Free pizza and drinks will be available. Come find out how you can put your unique skills and talents to work helping the people living in rural Guatemala.
RSVP to ensure plenty of pizza: https://docs.google.com/forms/d/1N9JJw-RMtSLrmyVEqKa07WhDflFJpDw6awiS1jjkCdc/viewform?usp=send_form
For more information, contact the Institute for Global Enterprise: globalindiana@evansville.edu.
American Funds Representative will Speak on Global Investing
Chris Conwell of American Funds will be speaking about global investing to UE students on October 29, at 4.00 p.m. in Room 100 in Koch Center. He has 18 years of investment industry experience and serves as a liaison between American Funds and Evansville branch of Hilliard Lyons.
The event is open to the public. For any questions, please contact Walayet A. Khan, research director, Institute of Global Enterprise in Indiana.

UE Theatre Presents "Marriage" in May Studio Theatre
The University of Evansville Department of Theatre opens Marriage, by Nikolai Gogol, Friday Oct. 23, at 7:30 p.m., in the May Studio Theatre. The show will continue with performances at 7:30 p.m. on Oct. 24, 26, 27, 28, 29, and at 2:00 p.m. on Oct. 25.
Considered to be one of Gogol's best works, Marriage is a quick-witted play which examines the titular institution. Set on a cold afternoon in St. Petersburg, this satirical story follows the misdeeds of Podkoliosin, an indecisive bachelor, who is forced to wed before the day is out. However, he must first win the affections of Agafya, an anxious young bride seeking the perfect gentleman. Utter chaos ensues! This hysterical play probes the merits of marriage and questions the responsibility of such "holy" unions.
Glyne Pease, a senior theatre performance major from Las Vegas takes the helm as director of the production. The cast includes seniors Henry Ragan, from Herndon, Va.; Erdin Schultz-Bever, from Bloomington, Ind.; TJ Baldassare, from Westminster, Colo.; Brogan Lozano, from San Antonio; Carter Caldwell, from Louisville, Ky.; DéYonté Jenkins, from Portland, Tenn.; junior Sam Schanwald from Pittsburgh; sophomores Kira Vuolo, from Westminster, Colo.; Jennifer E. Cunic, from Knoxville, Tenn.; freshmen Kristopher Adams, from Houston; Kathleen Finch, from College Station, Texas; and Julia Toney, from San Antonio.
The creative team for Marriage includes scenic design by junior Grace Guarniere, from Katy, Texas; costume design by junior Emily Westing, from Zeeland, Mich.; lighting design by senior David Dawson, from Arlington, Texas; sound design by senior Andrew Meyer, from San Antonio; the dramaturg is senior Peter Orkiszewski, from Cincinnati; technical direction by junior Tucker Steinlage, from Buford, Ga.; and the stage manager is senior Kylie Jones, from San Antonio.
Tickets are $11 for adults and $9 for senior adults, students, and UE faculty and staff. UE students may pick up their free student rush ticket beginning at noon on the day of the performance they wish to attend. Seating is limited and patrons are encouraged to make reservations by calling 812.488.2031, Monday through Friday, noon to 5 p.m.
Social Innovation Week Winds up with Two Events on Thursday, October 29
Social Innovation Week winds up with two events on Thursday, October 29
Lunch and Lead
Social Innovation panelists include Lynn Renne, associate pastor of Aldersgate United Methodist Church; Susan Odoyo, local attorney, founder and president of It Takes A Village Dog Rescue, and treasurer of Friends of Dago; and Geoff Bunting, director of operations from Uncharted International.
October 29
12:15 – 1:15 p.m.
Ridgway University Center, Eykamp 251
Bring your own lunch
Free and open to the public.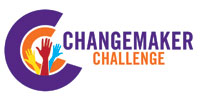 Final Pitches
Come hear ideas from teams of UE students who are making plans to improve Evansville and the world beyond. Subjects range across a wide spectrum including health care, the environment, education, and politics. The teams will present their ideas before an audience from UE and the Evansville community and be assessed by a panel of judges comprised of regional and university leaders. The top 3 finishers will share in $3,500 of seed money to help their ideas become a reality!
Thursday, October 29
Ridgway University Center, Eykamp 251
4:30 – 6:00 p.m.
Reception to follow
Free and open to the public. For more information, visit http://www.evansville.edu/cc or email ck116.

Education, Faith, Spirituality, and Buddhism - Visiting Scholar at UE
On October 28-29, Dr. Jason Goulah, Director of the Institute for Daisaku Ikeda Studies in Education at DePaul University, will be on campus lecturing on topics of educational philosophy, the intersection of education with faith and spirituality, and Buddhism philosophy and practices. All sessions are open to the campus community. Call Dr. Paul Parkison for additional information.
Wednesday, October 28
6:00 p.m.
East-West Ecology of Education: 'Reuniting' Dewey and Makiguchi
Room 302, Graves Hall (Educ 490)
Thursday, October 29
11:00 a.m.
Faith, Spirituality, Dialogue and the Curriculum
302 Graves Hall (Educ 100)
12:15 p.m.
Buddhism: Philosophy, Practice, and Social Impact
Harkness Hall, Schroeder School of Business Building
Participants are welcome to bring a brown bag lunch.
Goulah received his Ph.D. in Foreign/Second Language Education from the University of Buffalo, State University of New York. He is associate professor of bilingual-bicultural education and director of the Institute for Daisaku Ikeda Studies in Education at DePaul University, in Chicago, IL. He is also director of Bilingual-Bicultural Education and World Languages Education in the College of Education at DePaul University. Goulah is a former high school teacher of Japanese, ESL, and Russian as foreign and heritage languages. He has served as a research fellow at the Center for Latino Research, as a research and translation fellow at Soka University, Tokyo, and as a research fellow in the Baldy Center for Law and Social Policy in the University at Buffalo Law School.
Goulah's scholarship has appeared in multiple edited volumes and scholarly journals. He is the editor of Daisaku Ikeda, Language and Education (Routledge, 2013), which received the 2015 Critics Choice Book Award from the American Educational Studies Association, and (with Andrew Gebert) Makiguchi Tsunesaburo (1871-1944): Philosophy in Context (Routledge, 2013). He received the 2009 Stephen A. Freeman Award for best language education research article of the year.

Newman Club Seminarians Present "Freshman 5" Tonight
Interested in finding out what you can do to help keep your faith alive here on campus? Please come join Ambrose and Tam, our St. Meinrad seminarians, for their evening discussion, "Freshman 5," from 5:00 p.m. to 5:45 p.m. at the Newman Center! Dinner will be provided. We hope to see you there!
Please call/text Kristel at (812)760-8610 for more information!

FREE HIV TESTING
There will be free HIV testing at the Health Center on October 30 from 9:00 - noon. Please call 812-488-2033 to set up your free confidential testing.
Spring Housing Cancellation Deadline
Students, the deadline to cancel your UE housing contract for the spring semester is November 1. Stop by the office of residence life to cancel your housing contract without penalty for the Spring Semester if you will be:
Attending Harlaxton or Studying Abroad
Having an internship, co-op, or clinical outside of the Evansville area
Moving into a fraternity house
Transferring, withdrawing, or graduating
Requests not falling in the above categories are typically not granted. Requests to move off campus to live with friends or move into an apartment are not sufficient reasons to cancel a UE housing contract. Entering into any other housing agreement or lease with a private landlord will have no effect upon the conditions of your contract with the University of Evansville.
For more information, contact the residence life staff or visit our website at http://www.evansville.edu/residencelife/cancellationsAndRefunds2.cfm

Congratulations on new arrival!
Amanda Cox, Office of Technology Services, and Greg announce the birth of their daughter. Rylan Isabelle was born on Monday, October 26 at 2:42 pm weighing 8.6 lbs. Best wishes to the Cox family on their new arrival!
Biology faculty presents research at Ind. Department of Natural Resources meeting.
Assistant Professor of Biology Noah Gordon recently presented work done in collaboration with UE students Maddie Ralph, Kane Stratman, and Anne Steele, and fellow Division One Professor of Biology Dale Edwards at the IN DNR reptile and amphibian technical advisory committee (TAC) meeting. DNR TACs include biologists and other professionals with expertise in Indiana wildlife or habitats. TACs provide information to help DNR identify conservation needs and make recommendations for wildlife and habitats in Indiana.
Women's golf makes history at Braun Intercollegiate
An historic day took place at Oak Meadow Country Club as the University of Evansville women's golf team took top team honors and junior Kayla Katterhenry was medalist in the home tournament. Due to the weather in the Evansville area, the second round was halted. The teams began their second round in the morning, but the round was called a short time later due to the conditions. For the women, it marked the second victory in program history. The last came in 2008 as the ladies took top honors in the North/South Intercollegiate. That day, Katie Schoener was the leader for UE, finishing second out of 68 participants. Today, it was junior Katterhenry who led the way, picking up her third win of the season and the sixth of her career. Katterhenry paced the individuals with the lowest round of the day on Monday, firing off an even 72. Her score put her ahead of Lipscomb's Miriam Parker, who posted a 73. Marissa Uradomo of Indiana State finished third with a 74. Her score also helped UE earn the team win while Butler took second with a 322 and Indiana State was next with a 323. Northern Kentucky and Lipscomb were tied for 4th with a 325. Giulia Mallmann and Maria Pickens finished the event in a tie for 10th place with scores of 81. Next for UE was Maggie Camp with an 84 while Madison Chaney carded a 95 in the first round. Camp's score put her in a tie for 35th place overall. Playing as an individual, Rachel Marchi had a stellar round, notching an 84 to tie for 35th. Carly Waggoner also played and finished with a 93.
UE Men's Soccer Match with Saint Louis Cancelled
The University of Evansville men's soccer (2-12) home match against Saint Louis (7-5-2) was cancelled due to unplayable field conditions. There will no makeup date. UE is on the road for their Missouri Valley Conference regular season finale at Central Arkansas on Saturday, Oct. 31. The Aces return home to host Northern Kentucky and Senior Night on Tuesday, Nov. 3.
Contribute to AceNotes
To have content considered for inclusion in AceNotes, please submit a Marketing Request Form. Deadline for submission to AceNotes is 10:00 a.m. on the requested date of publication. Only articles concerning UE related/sponsored activities will be accepted. Articles submitted to AceNotes may be edited for length and clarity. Submitter contact information is at the end of each article.