| | |
| --- | --- |
| AceNotes Today | Tuesday, October 27, 2015 |
Lunch and Lead Thursday!
Meet, eat and discover leadership at Lunch and Lead!
We invite you to our session on Thursday, October 29, from 12:15 pm-1:15 pm. This weeks presentation will be held in conjunction with Social Innovation Week. Join us to hear from our panel includig: Lynn Renne, associate pastor of Aldersgate United Methodist Church; Susan Odoyo, local attorney, founder and president of It Takes A Village Dog Rescue, and treasurer of Friends of Dago; and Geoff Bunting, director of operations at Uncharted International.
Bring your lunch and meet us in Eykamp 251. All members of the UE community are welcome.
For a full schedule and more details visit: https://www.evansville.edu/studentengagement/leadershipLunchAndLead.cfm
Equal Pay Bake Sale!
UE for She will be hosting an equal pay bake sale on October 29 and 30, where baked goods cost 75 cents for women buyers and $1.00 for male buyers to bring attention to the issue of unequal pay for women. Please stop by and show your support!
Phi Alpha Theta Fundraiser
Phi Alpha Theta, the History Honor Society, will be selling Halloween goodies in Ridgway University Center on Wednesday, October 28, through Friday, October 30. Please stop by from 11:00 a.m. -1:00 p.m. or 5:00 -7:00 p.m. each day to satisfy your sweet tooth. All proceeds will help support us attend and present at the upcoming National Biennial Conference.
Livestreaming Debate on Science and Religion
This Tuesday, the Philosophy Department, with assistance from Philosophy Club members, will livestream a Veritas Forum event: "Is Science Enough? A Conversation on Naturalism, Faith and Meaning". The panelists -- two philosophers, two scientists; two Christians, two metaphysical naturalists-- will discuss the relationship between science and religion. After a moderated discussion the panelists will take questions live via Twitter. The viewing will be held in Room 131 in Koch Center, from 7:00 pm-9:00 pm. All are welcome!
Details on the panel are available at http://veritas.org/campuses/indiana-university/
The broadcast can be accessed at https://broadcast.iu.edu/
Contact Derek Jones, assistant professor of philosophy, at dj4@evansville.edu with any questions.
I-House: Nigeria
This Wednesday's I-House features Nigeria with David Ibeneme and Aisha Tijani-Mohammed as the presenters!
David is majoring in chemistry, and his favorite hobbies are dancing, acting, singing, and having long meaningful conversations. His favorite part about UE is "the fact that I've gotten to meet so many new friends that are wonderful and a blessing to me."
Aisha is majoring in biology, and her favorite hobbies are watching movies, and keeping up with the lives of celebrities. Her favorite thing about UE is making new friends.
Make sure you come out at 7:00 p.m., to our usual place on the second floor of Ridgway University Center to hear all about Nigeria!

This Week in Music: University Choir and Kantorei
The University Choir and the chamber choir Kantorei will present a concert in Neu Chapel this Tuesday evening, October 27, at 7:30 p.m. Associate Professor and Director of Choral Activities Dennis Malfatti will lead the ensembles in a program of works ranging from the late Renaissance to the Modern era. Kantorei will open the concert with several examples of the late Renaissance genre known as the English madrigal. University Choir will then offer a set of works focusing on the nineteenth-century Romantic style, including pieces by Felix Mendelssohn, Edvard Grieg, and Gustav Holst. The climax of the concert will be the Choir's performance of contemporary American composer William Averitt's The Deepness of the Blue (2012), a choral cycle on five poems by the American author Langston Hughes. Kristin Jones and Jaime Teichmer will provide the work's four-hand piano accompaniment. The concert is free and open to the public.
Eight voice majors from the Department of Music competed recently in the Fall Auditions for the Kentucky Chapter of the National Association of Teachers of Singing, or NATS. The auditions were held at Northern Kentucky University on October 16 and 17. Four of the eight UE singers advanced to the semi-final round: Gabriella Federico, Payton Judd, Ian Murrell, and Adam Smith. Two of the four won their divisions: Gabriella Federico (sophomore women) and Ian Murrell (senior men).

Writing Center Boot Camp: Writing in the Sciences
All are welcome to join us this Wednesday, October 28, at 5:00 p.m., in the Writing Center for Writing Center Boot Camp: Writing in the Sciences. This workshop will address the stylistic differences between general academic and scientific writing. Specifically, we will talk about word and phrasing choice, the passive voice, verbosity, and writing and justifying your hypothesis - strategies for improving your scientific prose.
GAP Mission Guatemala info session and Free Pizza!
A second GAP info session is scheduled specifically for the Mission Guatemala project. Students of all majors are invited to learn about this exciting opportunity.
The session will be held on Wednesday, October 28, from 12:00 - 12:50 p.m. in Smythe Lecture Hall, Room 170 in the Schroeder School of Business building.
Free pizza and drinks will be available. Come find out how you can put your unique skills and talents to work helping the people living in rural Guatemala.
RSVP to ensure plenty of pizza: https://docs.google.com/forms/d/1N9JJw-RMtSLrmyVEqKa07WhDflFJpDw6awiS1jjkCdc/viewform?usp=send_form
For more information, contact the Institute for Global Enterprise: globalindiana@evansville.edu.
UE's Interfaith Initiatives Presents Jason Goulah at Lunchtime Lecture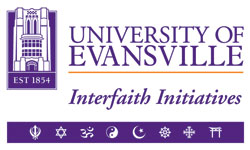 UE's Interfaith Initiatives has invited Dr. Jason Goulah to present a special lunchtime lecture during his residence on campus:
Buddhism: Philosophy, Practice, and Social Impact
Thursday, October 29 12:15 p.m. – 1:00 p.m. in Room 162 (Harkness Hall), Schroeder School of Business Building.
All are welcome. Feel free to bring a brown bag lunch to the session.
The interactive talk will focus on universal Buddhist values of inner human revolution, interconnectedness, compassion, wisdom, courage, valuing creation, and treasuring diversity. These values empower individuals toward positive, global change, particularly in the areas of peace, culture, and education.
Goulah received his Ph.D. in Foreign/Second Language Education from the University of Buffalo, State University of New York. He is associate professor of bilingual-bicultural education and director of the Institute for Daisaku Ikeda Studies in Education at DePaul University, in Chicago, IL. He is also director of Bilingual-Bicultural Education and World Languages Education in the College of Education at DePaul University. Goulah is a former high school teacher of Japanese, ESL, and Russian as foreign and heritage languages. He has served as a research fellow at the Center for Latino Research, as a research and translation fellow at Soka University, Tokyo, and as a research fellow in the Baldy Center for Law and Social Policy in the University at Buffalo Law School.
Goulah's scholarship has appeared in multiple edited volumes and scholarly journals. He is the editor of Daisaku Ikeda, Language and Education (Routledge, 2013), which received the 2015 Critics Choice Book Award from the American Educational Studies Association, and (with Andrew Gebert) Makiguchi Tsunesaburo (1871-1944): Philosophy in Context (Routledge, 2013). He received the 2009 Stephen A. Freeman Award for best language education research article of the year.
Interested in medical or graduate school?
Neil Osheroff, Coniglio Chair of the Biochemistry Department at Vanderbilt University, will be on campus October 29 and 30 for a career forum and research presentation. As a medical school professor, PhD advisor, and medical and graduate school interviewer, Osheroff has a lot to offer! The career forum will be held on October 29 starting at 5:30 pm in Room 102, Koch Center. His research presentation on Overcoming Quinolone Resistance in Bacterial Type II Topoisomerases will be held October 30 at 11:00 am in Room 100, Koch Center. Feel free to bring any and all questions you have!
All UE Employees Invited to Emeriti Workshops for Retirement Health Care
UE employees are invited to attend one of the informational workshops presented by Emeriti Retirement Health Solutions on Tuesday, October 27 in Room 252, Eykamp Hall, Ridgway University Center.
The workshops are scheduled for:
9:30 am – 10:30 am for retirees
11:30 am – 12:30 pm for active employees considering retirement
The Emeriti program provides important benefits such as:
A tax-advantaged way for you to invest and accumulate assets for your future retiree medical expenses.
A retiree health insurance program for you and your eligible dependents that builds on the foundation of Medicare.
A tax-free way for you to pay for other qualified out-of-pocket medical expenses in retirement.
A representative from Emeriti and Aetna health insurance will be on campus to provide information about Emeriti and what you need to do to take full advantage of the program. The meetings will cover such topics as why you need to save for retiree health care, the unique tax advantages of the Emeriti Program, and your options available under the program. For more information about the Emeriti program, please visit: http://www.emeritihealth.org/.
American Funds Representative will Speak on Global Investing
Chris Conwell of American Funds will be speaking about global investing to UE students on October 29, at 4.00 p.m. in Room 100 in Koch Center. He has 18 years of investment industry experience and serves as a liaison between American Funds and Evansville branch of Hilliard Lyons.
The event is open to the public. For any questions, please contact Walayet A. Khan, research director, Institute of Global Enterprise in Indiana.

UE Theatre Presents "Marriage" in May Studio Theatre
The University of Evansville Department of Theatre opens Marriage, by Nikolai Gogol, Friday Oct. 23, at 7:30 p.m., in the May Studio Theatre. The show will continue with performances at 7:30 p.m. on Oct. 24, 26, 27, 28, 29, and at 2:00 p.m. on Oct. 25.
Considered to be one of Gogol's best works, Marriage is a quick-witted play which examines the titular institution. Set on a cold afternoon in St. Petersburg, this satirical story follows the misdeeds of Podkoliosin, an indecisive bachelor, who is forced to wed before the day is out. However, he must first win the affections of Agafya, an anxious young bride seeking the perfect gentleman. Utter chaos ensues! This hysterical play probes the merits of marriage and questions the responsibility of such "holy" unions.
Glyne Pease, a senior theatre performance major from Las Vegas takes the helm as director of the production. The cast includes seniors Henry Ragan, from Herndon, Va.; Erdin Schultz-Bever, from Bloomington, Ind.; TJ Baldassare, from Westminster, Colo.; Brogan Lozano, from San Antonio; Carter Caldwell, from Louisville, Ky.; DéYonté Jenkins, from Portland, Tenn.; junior Sam Schanwald from Pittsburgh; sophomores Kira Vuolo, from Westminster, Colo.; Jennifer E. Cunic, from Knoxville, Tenn.; freshmen Kristopher Adams, from Houston; Kathleen Finch, from College Station, Texas; and Julia Toney, from San Antonio.
The creative team for Marriage includes scenic design by junior Grace Guarniere, from Katy, Texas; costume design by junior Emily Westing, from Zeeland, Mich.; lighting design by senior David Dawson, from Arlington, Texas; sound design by senior Andrew Meyer, from San Antonio; the dramaturg is senior Peter Orkiszewski, from Cincinnati; technical direction by junior Tucker Steinlage, from Buford, Ga.; and the stage manager is senior Kylie Jones, from San Antonio.
Tickets are $11 for adults and $9 for senior adults, students, and UE faculty and staff. UE students may pick up their free student rush ticket beginning at noon on the day of the performance they wish to attend. Seating is limited and patrons are encouraged to make reservations by calling 812.488.2031, Monday through Friday, noon to 5 p.m.
Social Innovation Week Winds up with Two Events on Thursday, October 29
Social Innovation Week winds up with two events on Thursday, October 29
Lunch and Lead
Social Innovation panelists include Lynn Renne, associate pastor of Aldersgate United Methodist Church; Susan Odoyo, local attorney, founder and president of It Takes A Village Dog Rescue, and treasurer of Friends of Dago; and Geoff Bunting, director of operations from Uncharted International.
October 29
12:15 – 1:15 p.m.
Ridgway University Center, Eykamp 251
Bring your own lunch
Free and open to the public.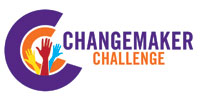 Final Pitches
Come hear ideas from teams of UE students who are making plans to improve Evansville and the world beyond. Subjects range across a wide spectrum including health care, the environment, education, and politics. The teams will present their ideas before an audience from UE and the Evansville community and be assessed by a panel of judges comprised of regional and university leaders. The top 3 finishers will share in $3,500 of seed money to help their ideas become a reality!
Thursday, October 29
Ridgway University Center, Eykamp 251
4:30 – 6:00 p.m.
Reception to follow
Free and open to the public. For more information, visit http://www.evansville.edu/cc or email ck116.

EMS Roles and Responsibilities:
This is the second in a series of communications about UE's Environmental Management System (EMS). It is important for you to be aware of the EMS and to understand your role in supporting it and helping to implement it where appropriate. So far we've covered UE's Environmental Policy, which is CREST – Continuous Improvement, Reduce, Reuse and Recycle, Environmental Compliance, Sustainability and Training and Education).
The item covered today is "Roles, Responsibility and Authority."
In order to have an effective EMS, everyone needs to understand what part they play and what they are responsible for. All University employees and students are responsible for complying with applicable regulatory programs and UE procedures.
For other roles and responsibilities under UE's EMS, please check AceLink at
https://acelink.evansville.edu/Areas/EMS/Responsibilities.cfm
Congratulations on new arrival!
Amanda Cox, Office of Technology Services, and Greg announce the birth of their daughter. Rylan Isabelle was born on Monday, October 26 at 2:42 pm weighing 8.6 lbs. Best wishes to the Cox family on their new arrival!
UE Men's Basketball picked second in Preseason MVC Poll
Fresh off of a championship in the CollegeInsider.com Tournament, the University of Evansville men's basketball team has been picked to finish second in the Missouri Valley Conference this season. "This is a great recognition for our program. Being picked that high in such a competitive league is a testament to the guys on the floor," head coach Marty Simmons said. "This gives us a lot of confidence to start the season and we hope to be at the top of the league in March." Evansville also has two players on the pre-season unit. The reigning CIT Tournament post-season champs, the Aces return all five starters and match their highest-ever pre-season position (1999-00 and 2000-01 pre-season polls) as an MVC member. D.J. Balentine enters his senior year with a chance to leave as the top scorer in program history. He begins the season with 1,766 points and is on pace to break Colt Ryan's program record of 2,279, which was set in 2013. Mockevicius had 20 double-doubles last year, a tally that was 4th in the NCAA. He finished in the top 20 in the country in rebounds, defensive rebounds and shooting percentage. Both Balentine and Mockevicius were named to the All-Conference First Team a season ago. "We are very excited and humbled to be picked second, but in our minds, it does not mean much right now," Balentine said. "It is just preseason expectations, but it does give us motivation going forward to finish first." The pick also shows just how far the program has come under the leadership of Coach Simmons. From 2001 through 2008, the Purple Aces finished in the top six in the conference just once. Since the 2008-09 campaign, UE has five top six finishes, including a tie for third place in 2011-12. Preseason Poll: 1. Wichita State (42 first place votes) 429 2. Evansville 350 3. UNI 336 4. Illinois State 323 5. Loyola (1) 267 6. Indiana State 218 7. Drake 165 8. Missouri State 127 9. Southern Illinois 101 10. Bradley 49
To purchase tickets for University of Evansville athletics events, log on to GoPurpleAces.com and click on the TICKETS tab on top of the page.
Katterhenry and Aces lead the way at Braun Intercollegiate
Junior Kayla Katterhenry and the University of Evansville women's golf team had a stellar day and stand atop the team and individual standings at the opening day of the Braun Intercollegiate at Oak Meadow in Evansville. "I am very proud of the girls, they overcame a lot of adversity today to stand where they are," head coach Jim Hamilton said. "They did not start off as they would like, but they showed great character to overcome that and to sit in the lead." Katterhenry paced the individuals with the lowest round of the day, firing off an even 72. Her score has her ahead of Lipscomb's Miriam Parker, who posted a 73. Marissa Uradomo of Indiana State sits third with a 74. Her pace also has the Purple Aces atop the team standings with a score of 318. Butler is in second with a 322 and Indiana State is next with a 323. Northern Kentucky and Lipscomb are tied for 4th with a 325. Giulia Mallmann and Maria Pickens finished the day in a tie for 10th place with scores of 81. Next for UE was Maggie Camp with an 84 while Madison Chaney carded a 95 on the day. Camp's score put her in a tie for 35th place overall. Playing as an individual, Rachel Marchi had a stellar round, notching an 84 to stand tied for 35th. Carly Waggoner also played and finished with a 93.
Evansville Women's Basketball Team Picked Sixth in MVC Preseason Poll
The University of Evansville women's basketball team was selected sixth in the 2015-2016 Missouri Valley Conference Preseason Poll on Tuesday. Junior guard Sara Dickey, who was named to the MVC Postseason All-Conference team each of the last two seasons, was selected to the MVC Preseason All-Conference for the second consecutive time. "We are excited that Sara was recognized for her efforts over the past two years," said Evansville head women's basketball coach Oties Epps. "We thought we would be picked somewhere between sixth and seventh so we were not surprised. However, preseason predictions are not something that we talk about in our program. We like to see how well our program has competed after the 18 game conference season." Last year, Evansville won 13 games including a pair of victories in the MVC Tournament. The Purple Aces' run to the MVC Semifinals was the deepest run for the program since the 2008-09 season. Coach Epps returns for his fifth season at the helm of the UE women's basketball team. Epps and the Aces are looking to record double digit wins for the third consecutive season. Evansville also has three returning seniors including Dickey, sophomore guard Taloni Reese and junior forward Sasha Robinson. Additionally, the Aces bring back sophomore forward Peyton Langston, sophomore forward Kenyia Johnson, and senior guard Laura Friday. UE has six newcomers to the roster (freshman forward Jordan Campbell, freshman guard Camille Coleman, freshman forward Kerri Gasper, freshman forward Tattenai Hall, freshman forward Erin SInnott, and junior guard Camary Williams). UE will also benefit from having sophomore guard Aaliyah Gaines and junior forward Ashley Hawkins eligible after their redshirt seasons. The Aces will have an exhibition game against Eureka College on Monday, Nov. 2. The game will be held at the Ford Center and begin at 7:00 p.m. The regular season opener will be at Xavier (Nov. 14). UE's home opener will be against Murray State on Saturday, Dec. 5 at 1:00 p.m.
Braun Intercollegiate to be held on Monday and Tuesday
For the final time this fall, the University of Evansville women's golf team will be in action, playing host to the Braun Intercollegiate on Monday and Tuesday at Oak Meadow Country Club.
The teams will play one round of 18 each day with a shotgun start commencing the action on both days at 10 a.m. The schools in the event include: Butler, Eastern Illinois, Evansville, IUPUI, Indiana State, Lipscomb, Loyola, Northern Kentucky, SIU Edwardsville, Tennessee State and Valparaiso.
On the second and final day of the Dayton Flyer Invitational earlier this week, it Maria Pickens and Kayla Katterhenry leading the way for the Purple Aces.
Pickens finished the second round with a score of 81, improving by five shots from her opening round total. She finished the tournament with a 167 and tied for 57th overall. Leading the women was Kayla Katterhenry, who also carded an 81 on Tuesday. Her final score of 158 put her at 18 over par for the two rounds. Katterhenry tied for 20th.
Second on the squad was Giulia Mallmann, who posted identical rounds of 83 to finish with a 166. She tied for 50th. Pickens was third on the team while Maggie Camp took fourth. Camp lowered her round of 86 on Monday by four strokes, tallying an 82 on Tuesday. She completed the event with a 168. Madison Cheney was next up for the ladies, posting an 83 on her way to a final score of 174.
Carly Waggoner played as an individual and improved by nine shots between the first and second days. She totaled 85 strokes in the final round and completed the tournament with a 179. Rachel Marchi shot a 94 in each round to finish with a 188.
- INFO: For all of the latest information on University of Evansville women's golf, log on to the sport page on GoPurpleAces.com or follow the program on Twitter via @UEAthletics.
- DONATE: For information on giving to UE Athletics or its individual athletics programs, visit the DONATE tab on the top of GoPurpleAces.com.
- TICKETS: To purchase tickets for University of Evansville athletics events, log on to GoPurpleAces.com and click on the TICKETS tab on top of the page.
Contribute to AceNotes
To have content considered for inclusion in AceNotes, please submit a Marketing Request Form. Deadline for submission to AceNotes is 10:00 a.m. on the requested date of publication. Only articles concerning UE related/sponsored activities will be accepted. Articles submitted to AceNotes may be edited for length and clarity. Submitter contact information is at the end of each article.