| | |
| --- | --- |
| AceNotes Today | Tuesday, October 6, 2015 |
"Pie" the Professor Today!
Today - Tuesday, October 6 - the Cognitive and Neural Sciences Research Group will be hosting an event where students and faculty can pay $5 for one pie or $10 for three pies to "pie" anyone who has signed up to be "pied." (Geoffrey Edwards and Lora Becker are just two of those who have signed up to be "pied.") Proceeds will be used to fund research and academic conference attendance. Event will take place in front of Ridgway University Center on the East Terrace with one session at noon and one at 6 p.m. Each session will feature different people available for "pieing."
This Week in Music: First Tuesday Concert Series
The Department of Music continues the First Tuesday Concert Series in Wheeler Concert Hall this Tuesday evening, October 6, at 7:30 p.m. with a performance by the UE Faculty Chamber Players, a chamber orchestra that includes various faculty members and consortium instructors. For the concert, Visiting Assistant Professor and Director of Orchestral Activities Jessica Morel will lead the ensemble in a performance of Chicago-area composer James M. Stephenson's The Devil's Tale. The composer has labeled the work "Sequel to [Igor Stravinsky's] L'histoire du soldat." Like Stravinsky's famous piece, The Devil's Tale is in two parts, is orchestrated for the same chamber ensemble of instruments, includes a narrator, and allows for the possibility of actors and dancers portraying the story on the stage. For this UE performance, Professor of Music Theory William Bootz will serve as the narrator, and Assistant Professor of Voice Eric McCluskey will provide character voices. The concert is free and open to the public.
Seven piano majors and UE faculty Anne Fiedler and McCluskey attended the recent Indiana Music Teachers Association State Conference in Vincennes. IMTA is a statewide organization of over 300 pre-college and college teachers that fosters music instruction, study, and performance. Conference sessions included presentations on piano technique and wellness, teaching strategies for elementary through college students, sight reading, innovative adaptations for the piano studio, and a recital by pianist Logan Skelton.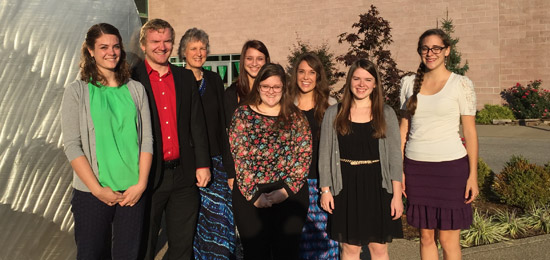 Pictured: Caroline Roberts, Melanie Baker, Alaina McPherson, Samantha Waddell, Ashley Sliment, Prof. Anne Fiedler, Joe Effinger, Elizabeth Long.
Juan Morales Is Speaker for Hispanic Heritage Month
Special guest lecturer Juan Morales will speak on campus Tuesday, October 6, at 7:00 pm in Eykamp Hall, Room 251, in Ridgway University Center.
Morales is the author of a new book of poetry, The Siren World. He will read his poems in Spanish and English as part of the lecture. There will be seven signed copies given away to attendees.
Morales is a CantoMundo Fellow, the editor of Pilgrimage Magazine, president of the Pueblo Arts Alliance and directs the Creative Writing Program at Colorado State University-Pueblo, where he also curates the SoCo Reading Series.
The lecture is sponsored by the Office of Diversity Initiatives. For more information please contact LaNeeca Williams at lw161@evansville.edu or 812-488-2413.

FREE trip to Indianapolis/Graduate School Info/Discounted Museum Tickets!
UE students are invited to join the Honors Program for a visit to Indianapolis, Indiana on Saturday, October 17. This trip will provide students with exposure to graduate school experts and UE alumni who have valuable advice on pursuing graduate studies. IUPUI's Graduate Studies Office will serve as host for our adventure which will include a complimentary luncheon. Following our visit to IUPUI, there will be time to explore the city. The first 40 students to RSVP will receive $10 toward the admission of a museum in downtown Indy. Transportation will be provided by chartered bus. Space is limited, so make your reservation now! Deadline for reservations is Friday, October 9 to Jayme Williams at jw504 or stop by KC 238. A $20 deposit is required and will be refunded on the bus.
Writing Center Bootcamp: Don't Argue With Me!
But yes, you can learn to argue effectively in your academic papers. Join us this Wednesday, October 7, at 5:00 p.m. in the Writing Center for a workshop on how to build an argument by using an approach for coming up with ideas, relating them to the thesis, and organizing them logically.
Indiana Means Business Career Fair
Register via JobLink for the Indiana Means Business Career Fair - an exciting career fair for business-related disciplines!
The event is October 28, 10:00 a.m.—3:00 p.m. (Eastern) at the Indianapolis Downtown Marriott
Students in all class levels encouraged to attend.
Bus transportation provided from UE. Contact Career Development to reserve your seat.
Register for the fair through UE JobLink (Jobs tab --> search for posting 901450
Need assistance with your job, internship, co-op or graduate school search? Please contact the Center for Career Development: career@evansville.edu or 812-488-1083.

Lunch and Lead on Wednesday on October 7
Meet, eat and discover leadership at Lunch and Lead!
We invite you to our session on Wednesday, October 7, from 12:00 pm-1:00 pm on the topic of challenges and changes to 21st century education with Associate Professor in School of Education George Iber. Bring your lunch and meet us in Eykamp 253-255, Ridgway University Center. Lunch and Lead is a Ted Talk style presentation and discussion session. All members of the UE community are welcome.
For a full schedule and more details visit: https://www.evansville.edu/studentengagement/leadershipLunchAndLead.cfm
Daymond John at the Victory Theatre
The Office of Development and Alumni Relations is thrilled to announce the Fall 2015 Patricia H. Snyder Lecture Series speaker, presented in partnership with Junior Achievement of Southwestern Indiana: Shark Tank's Daymond John.
Daymond John is a co-star on ABC's Emmy Award winning reality business show Shark Tank and the founder and CEO of FUBU, a clothing company that has amassed more than 4 billion dollars in worldwide retail sales to date.
An Evening with Daymond John
Tuesday, October 20
7:00 p.m.
The Victory Theatre
No advanced registration or tickets required. Doors open at 6:00 p.m. Seating is first come, first served.

Andiron Lecture on October 7
Matthew Hummel, UE alum and paralegal for the Vanderburgh County Public Defender Agency, will be the speaker for the Andiron Lecture on October 7. All the lectures in the series are at 4 p.m. in Eykamp 252 in Ridgway University Center, preceded by a social hour at 3:45 p.m. with beverages. All the Andiron lectures are free and open to the public.
Hummel's topic will be "The Antithesis of Justice." The abstractness of justice does not stop people from having some sense of what it is, even without really considering it. There exists a great rift among the varying conceptions of justice today. This lecture describes and looks at significant evidence of an antithesis of justice—a communicatory event brought on by epistemological crisis and characterized by counter-rationality and antagonism—which poses a considerable, unyielding threat to conceptions of justice grounded in rational debate. It also outlines suggestions for adapting the antithesis of justice into social philosophy as well as measures for coping with its effects.
Hummel graduated from the University of Evansville with bachelor's degrees in criminal justice and philosophy. He earned a Master of Arts in liberal studies with a focus in ethics and values from Valparaiso University Graduate School and is finishing up some post-graduate work in humane education. Presently, Hummel works as a paralegal for the Vanderburgh County Public Defender Agency and teaches a series of life skills classes at the United Caring Shelter. He is married to fellow UE alumna Caitlyn Prosser. Hummel has been published twice in the Blackwell Series of pop culture and philosophy books. He is also a regular performer with the Evansville Civic Theatre.
2016 LinC Graduate Portraits Appointments
If you plan to graduate in December 2015 or May 2016, stop by Student Publications, Ridgway University Center, second floor, or call 812.488.2846 to make your 2016 LinC graduate portrait appointment. Portraits are FREE!
Attention Commuters: "Mid-Term Move-In" Available
Are you spending too much time and gas driving from home to campus? Missing out on evening study groups and meetings? Missing out on fun?
Living on campus can be an enjoyable experience – but more than that, our research shows that students who live on campus tend to do better academically and be more satisfied with their UE experience. You can still move in to a residence hall right now or for spring semester. Students moving into a residence hall this fall will receive a pro-rated charge for their residence hall and associated meal plan for the remaining weeks of the fall semester.
Before you complete your housing and meal plan contracts, the Office of Student Accounts will assist you with setting up payment arrangements.
For more information about costs, contracts, and room availability, contact the Office of Residence Life at ext. 2956, or visit the office in the Student Life Center upstairs in Ridgway University Center.
Career Advocates Available to Students
The Center for Career Development is happy to announce that our career advocates are fully trained and ready to help students with resumes, interviews, cover letters, and more!
Abbi Hanson (ah327) – College of Arts and Sciences
Tiffany Huffman (th170) – College of Education and Health Sciences
Maggie Lawrence (ml170) – College of Arts and Sciences
Maisie Lee (ml160) – College of Education and Health Sciences
Each advocate was selected by the academic dean of their school and brings a diverse background to the group.
Advocates are available on a walk-in basis, but will also accept appointments by email. The advocates will be meeting with students in the Tapley Center, located in Graves Hall; in Koch Center, outside of KC 100; in the Student Life lobby, Ridgway University Center; and School of Business atrium.
Follow @UECareers on Twitter for daily updates on times and locations!
Changemaker Challenge Deadline Extended, More Coaching Offered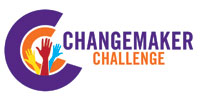 The video submission deadline for the Changemaker Challenge has been extended to Wednesday, October 7 at noon. If you are working on your project and you need more direction, or even if you are just getting started, social innovator Patrick Odoyo will be available next week for video training, consultation, and production assistance.
Monday, October 5 and Tuesday, October 6
12:00 – 5:00 p.m. by appointment
Room 264, Schroeder School of Business Building
Text Patrick at 812-454-0286 for an appointment.
For more information, visit www.evansville.edu/cc or call 488-2455.
USPS Closed on Monday, October 12, for Columbus Day
The United States Postal Service (U.S.P.S.) will be closed Columbus Day, Monday, October 12. Please note UE will not be able to pick up mail from U.S.P.S. on Monday, since the Post Office will be completely closed. Any mail picked up from UE areas by Mail Services on Monday, October 12, will be metered and mailed on the afternoon of Tuesday, October 13. For mail related questions, please contact Mail Services at extension 2197 or mailservices@evansville.edu.
Douglas Reed Performs at the University of Michigan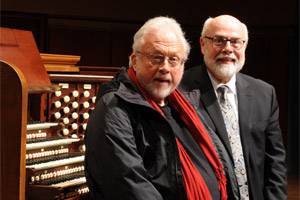 Douglas Reed, University Organist Emeritus/Professor of Music Emeritus, performed the opening concert of the 55th Annual Organ Conference at the University of Michigan on October 4, in Hill Auditorium. Titled "A Tribute to William Albright and William Bolcom," the program included works by both composers, members of the faculty of the UM School of Music, Theatre, and Dance for many years.
The concert included the Ann Arbor premieres of several unpublished Albright works (Carillon-Bombarde and Whistler (1834-1903): Three Nocturnes] and Reed's arrangements for solo organ of two sections from William Bolcom's A Song for St. Cecilia's Day (SATB/organ, 2008), based on poetry of John Dryden (1687) and written in memory of William Albright (1944-1998).
Reed performed on the historic Frieze Memorial Organ, built by E. M. Skinner in 1928. Incorporating pipe work from the Farrand & Votey Columbian Exposition organ (Chicago, 1893), the organ was revised by Aeolian-Skinner in 1955 and had a profound influence on several Albright and Bolcom organ compositions.

Robert Dion Interviewed About Pope Francis Visit
Robert Dion, chairperson of the Department of Law, Politics, and Society, was interviewed on Radio-Canada about the potential political implications of the visit of Pope Francis to the United States. The Sunday morning broadcast, "Desautels le dimanche," was aired nationally across Canada's Premiere Chaine, and the live interview of about six minutes was conducted entirely in French. As the campus gears up to celebrate Linguapalooza and the importance of learning foreign languages, it is good to remember that being able to communicate in another language can really come in handy -- even if one is a professor of American government.
Plisky Works with Chicago Cubs - UE DPT Students Have Similar Opportunity
Phil Plisky, assistant professor of physical therapy conducted a weekend education seminar for the Chicago Cubs sports medicine staff on the Selective Functional Movement Assessment. The Cubs held the course to advance the performance enhancement and injury prevention efforts that they have been implementing over the past year. The University of Evansville Doctor of Physical Therapy students have the opportunity to take a similar class in Movement Assessment as an elective course this fall.

The elective course is taught by UE alum Kyle Matsel. He is assisted by eight University of Evansville & ProRehab sports residents and residency faculty.
UE/ProRehab Sport Residency Program Coordinator and Assistant Professor of Physical Therapy Bethany Huebner says that "It is amazing to see the spectrum of expertise represented in this elective, who are all graduates of the University of Evansville and ProRehab Sports Residency. In one room we have eight Board Certified sports specialists, 1st and 2nd year sport residents, and UE DPT students together in a collaborative learning environment."
Voyvodic and Pickens leads UE golf teams at Butler
Freshman Maria Pickens and senior Rick Voyvodic led their respective teams as the University of Evansville golf teams opened up the Butler Fall Invitational on Monday at Highland Country Club.
Pickens had a stellar start to the tournament, posting a 6-over 76 in the opening round. She sits in a tie for 12th place. Just one behind her is Kayla Katterhenry. After winning the opening two tournament of the season, Katterhenry sits six off of the lead after she carded a 77 on Monday.
Third for the Aces is Giulia Mallmann. The sophomore finished the first day with a 78 and is tied for 18th. Rounding out the squad were Carly Waggoner and Maggie Camp. The duo carded scores of 84 and 87, respectively. Madison Chaney and Rachel Marchi were individuals for UE. Chaney had a strong day, finishing with an 81 while Marchi checked in with a solid round of 84.
The women are fifth out of ten participating schools. Indianapolis leads the way with a 298 while IUPUI (300) and Butler (303) are closed behind. UE finished the day with a 315.
Voyvodic had the top score of the day for the guys. Through two rounds, the senior sits in a tie for 11th place with a 143. Following a 2-over 72 to begin the day, he fired a 1-over 71 in round two. Tyler Gray is one behind Voyvodic. His Monday scores finished with a 74 and an even 70.
Next up was Will Knights. After recording a 78 in the first round, Knights regrouped in a big way, notching a 3-under 67 in the second round to stand at a 145. Wil Pahud was close behind with a 146. He is tied for 23rd. Noah Reese completed the UE contingent, tallying rounds of 75 and 80 on his way to a 155.
Joseph Addante and Zac Turi played as individuals. Addante began Monday with a 72 before firing a 78 to finish with a 150. Turi's rounds finished with scores of 76 and 80.
Evansville is in fourth place going into the final round with a score of 575. IUPUI leads the way with a 562. They are six strokes ahead of Butler. Gehrig Hollatz of the Bulldogs has a lead of five strokes going into the final day. After starting the day with a 2-under 68, Hollatz carded a 4-under 66 to sit with a 134.
- INFO: For all of the latest information on University of Evansville golf, log on to the sport page on GoPurpleAces.com or follow the program on Twitter via @UEAthletics.
- DONATE: For information on giving to UE Athletics or its individual athletics programs, visit the DONATE tab on the top of GoPurpleAces.com.
- TICKETS: To purchase tickets for University of Evansville athletics events, log on to GoPurpleAces.com and click on the TICKETS tab on top of the page.
Wichita State defeats UE Volleyball on Monday evening
Senior Stephanie Cerino tied for the match-high with 10 kills, but Wichita State hit its way to a 3-0 win over the University of Evansville volleyball team on Monday night at the Carson Center.
Cerino recorded ten kills in 33 attempts, both team highs. Genesis Miranda was next with seven kills. She also tallied seven digs. Kim Deprez led the Purple Aces (7-12, 1-4 MVC) with 10 digs while Jelena Merseli posted 18 assists. Abbie Lehman led the Shockers (12-6, 3-1 MVC) with 10 kills while Emily Hiebert had a game-high 33 helpers.
Wichita State set the tone for the night in game one, hitting .531 as Hiebert posted 15 assists in leading WSU to a 25-16 win. It was close early on as UE found itself up 7-4 on a WSU error. The Shockers scored the next five in a row to take a 9-7 lead forcing a UE time out. Evansville closed the gap to 10-9 on a Miranda kill, but the Shockers were able to pull away.
An early 8-4 lead in the second frame saw the Shockers take an identical 25-16 triumph. Facing a 15-8 deficit, the Purple Aces did their best to fight back, scoring six of the next seven points to get within two at 16-14. Kim Deprez notched a service ace while Cerino and Tathianna Cordero had kills in the run. The rally was not to be as WSU finished off the set on a 9-2 run.
In the third game, Wichita State scooted out to an early 6-1 lead and clinched the match with a 25-15 win. They hit .312 in the set while notching 16 kills.
On Saturday, Evansville completes a 4-match home stand with a visit by Southern Illinois. The Aces and Salukis will begin at 6 p.m. at the Carson Center.
- INFO: For all of the latest information on University of Evansville volleyball, log on to the sport page on GoPurpleAces.com or follow the program on Twitter via @UEAthletics_VB.
- DONATE: For information on giving to UE Athletics or its individual athletics programs, visit the DONATE tab on the top of GoPurpleAces.com.
- TICKETS: To purchase tickets for University of Evansville athletics events, log on to GoPurpleAces.com and click on the TICKETS tab on top of the page.
Swimming and diving competes at Butler Quad
Sophomore diver Courtney Coverdale won both of her events to highlight the University of Evansville swimming and diving team's efforts at the Butler Quad Meet on Sunday afternoon.
"The outcome of the meet didn't reflect our overall effort. We have been pushing really hard in practice and in the weight room," head coach Rickey Perkins said. "Our main focus today was to compete to the best of our ability; knowing that our major meets are still a long way out. I saw a lot of good and a lot of things we need to work on. Overall it was a positive event that we will be able to build on."
Coverdale was the top performer in both diving events. Her final score of 167.80 was the top score in the 1-meter while she also took top honors in the 3-meter dive. That event saw her defeat Kalley Schwab of Saint Louis by a 160.05-136.45 final.
Michaela Kent had a strong race in the 100 free. Her 54.38 put her in second place behind Samantha Miller of Wright State. Miller won the race with a 53.44. Madi Jones was one of several to complete their events with a 4th place finish.
Jones took 4th in the 200 free with a time of 1:58.75. Kent finished 4th in the 50 free, swimming a 24.70. In what was an extremely close race, Kent was just 0.17 behind the winner. Kristen Myers was fifth in the race, posting a 25.09.
Ethan O'Rourke had a stellar effort in the 200 back. He came home in fourth place with a time of 1:57.44. He was just .07 out of third place. In the 200 free, O'Rourke performed well again. He finished in seventh place, completing the event in 1:47.98.
Matt Duke finished in fourth place in the 50 free race. His 21.82 was 0.62 off of the winning time. Everett Plocek came in 5th in the event, registering a 22.03. Duke also had a strong outing in the 100 free, taking 5th place as he finished in 49.22. Plocek was just behind him once again, taking 7th place, finishing in 49.32.
- INFO: For all of the latest information on University of Evansville swimming and diving, log on to the sport page on GoPurpleAces.com or follow the program on Twitter via @UEAthleticsSWIM.
- DONATE: For information on giving to UE Athletics or its individual athletics programs, visit the DONATE tab on the top of GoPurpleAces.com.
- TICKETS: To purchase tickets for University of Evansville athletics events, log on to GoPurpleAces.com and click on the TICKETS tab on top of the page.

Contribute to AceNotes
To have content considered for inclusion in AceNotes, please submit a Marketing Request Form. Deadline for submission to AceNotes is 10:00 a.m. on the requested date of publication. Only articles concerning UE related/sponsored activities will be accepted. Articles submitted to AceNotes may be edited for length and clarity. Submitter contact information is at the end of each article.