| | |
| --- | --- |
| AceNotes Today | Wednesday, September 30, 2015 |
Catholic Mass Tonight at Neu Chapel
Join us at 9:30 p.m. tonight in Neu Chapel for UE Newman Club's short weekday Mass. Fr. Alex Zenthoefer will be our celebrant and will be available for confessions beginning at 9:00 p.m.
Please call/text Kristel at 812-760-8610 for more information!

I-House: Japan!
This Wednesday's I-House features Japan with Yuka Doi and Erina Hayashi as the presenters! Yuka is majoring in marketing and her hobby is playing the piano. Erina is majoring in international studies and her hobby is listening to music. Their favorite things about UE are that all of the students are friendly and that there is lots of beautiful nature!
Make sure you come out at 7 p.m. to the 1959 Lounge on the second floor of Ridgway University Center to hear all about Japan!

Writing Center Bootcamp: Introductions and Conclusions
Learn how to write vivid introductions and conclusions in this useful workshop. We will also present some tips on outlines and annotations as tools for more compelling writing. Join us on Wednesday, September 30, at 5 p.m. in the Writing Center.
Grad School Fair today!
Come to Ridgway University Center's East Terrace today for the Graduate School Fair, set for 1 - 3 p.m.
Registered schools:
- Campbellsville University
- Indiana State University Genetic Counseling
- Indiana Tech - Evansville
- Indiana University Kelley School of Business (Graduate Accounting) (Information Systems Program)
- Indiana University School of Social Work
- IU Lilly Family School of Philanthropy
- IUPUI Graduate School
- IUPUI School of Public and Environmental Affairs
- Kelley School of Business Indianapolis
- Purdue University
- Southern Illinois University School of Law
- The University of Indianapolis
- University of Louisville Brandeis School of Law
- USI Graduate Studies
- Valparaiso Law

Race Relations Discussion Panel
There will be a panel discussion on the topic of "Consequences of Racial Bias Within the Justice System for Individuals and Communities" on Thursday, October 1 at 7 p.m., in Room 170, Schroeder School of Business Building. The event will be co-hosted by Psychology Club and the Black Student Union. Panel members include Davies Bellamy, UE associate professor of education; Kevin Gray, UE associate professor of sociology; Robert Shelby, UE visiting assistant professor of sociology; Margaret Stevenson, UE associate professor of psychology; LaNeeca Williams, UE diversity and equity officer; and members of UE's Black Student Union
This event is free and open to the public: so bring your friends! UE students and community members are encouraged to attend.

Engineering Speed Networking
Attention all students from the College of Engineering and Computer Science, RSVP in JobLink by October 5 to attend Engineering Speed Networking. The event will be held Wednesday, October 7, from 6:00 – 8:30 p.m. in Eykamp Hall, Ridgway University Center. Get face-to-face with employers interested in you! Space is limited, so RSVP today under JobLink's Events tab (Workshops).
Review Course for Fundamentals of Engineering Exam Offered
The University of Evansville College of Engineering and Computer Science has announced dates for the annual review and preparation course for those planning to take the Fundamentals of Engineering Exam.
All classes will be held Thursday evenings beginning at 6:30 p.m. in the Koch Center for Engineering and Science on the UE campus. Classes are divided into relevance per discipline. Civil and mechanical engineering candidates will attend from October 1, through January 28. Electrical and computer engineering candidates will attend November 5, 12, 19, and December 3. Fees are adjusted accordingly.
Registration forms and payment must be returned by 3 p.m. on Wednesday, September 30. On campus registrations should be returned to Room 250, Koch Center. Community members may obtain registration information by contacting Kimberly Higgins via e-mail at kh209@evansville.edu or phone at 812-488-2651.
Early registration is encouraged as space is limited.

UE Theatre Opens 2015–2016 Season with The Royal Society of Antarctica
The University of Evansville announces a dynamic start to its 2015–2016 season - The Royal Society of Antarctica by Mat Smart, a 2001 UE alumnus, opening Friday, Sept. 25, at 7:30 p.m., in UE's Shanklin Theatre. Additional performances are at 7:30 p.m. on Sept. 26, Oct. 1, 2, 3, and at 2:00 p.m. on Sept. 27 and Oct. 4.
"This really impressive new play succeeds partly because of its highly distinctive setting at the bottom of the world, partly because Mat Smart knows how to forge a metaphor about a community of needy misfits all running away from something, partly because it is penned with real wit and affection, and mostly because it brings together a collection of highly distinctive and lovable characters in whose fate we find ourselves strikingly invested." - Chris Jones, The Chicago Tribune
Amy Attaway, guest artist and 2001 UE alumna, directs The Royal Society of Antarctica. Department chair and associate professor of theatre Eric Renschler serves as the scenic designer; Caitlin McCarthy, a senior from Los Angeles, Calif., is the costume designer; Aaron Curry, a senior from Glendale, Ariz., is the lighting designer; Benjamin Phillips, a junior from Fort Worth, Texas, is the sound designer; and professor of theatre Diane Brewer is the dramaturg.
The twelve-member cast features sophomore Joseph W. Schwalb, from Milwaukee, Wis., as Ace; senior Samie Johnson, from Denver, Colo., as Dee; junior Chris Brumley, from Louisville, Ky., as Jake; junior Kit Bulla, from Springhill, Tenn., as Miller; senior Devin Fluker, from Las Vegas, Nev., as Pam; junior Rachel Woods, from Franklin, Tenn., as Tamara; sophomore Davis Cowart, from Bronwood, Ga., as UT Tim; senior Dylan Crow, from Danville, Ky., as UT Tom; freshmen Matt McDonald, from Carmel, Ind., Daniel Stewart, from Fort Worth, Texas, and Justin Lyons, from Evansville, Ind., as Jano 1, Jano 2, and Jano 3, respectively; and senior Henry Ragan, from Herndon, Va., as Hank (voiceover).
Ticket prices are $15 for adults and $13 for senior adults, students, and UE faculty and staff. UE students may obtain one free student rush ticket beginning at 12 noon on the day of the performance they wish to attend.
Subscriptions for the four-play Shanklin Theatre season are still available for $44 for adults and $38 for senior adults, students, and UE faculty. Including the play The Royal Society of Antarctica, a season subscription also includes the musical Big Fish, book by John August and music and lyrics by Andrew Lippa, Nov. 13 through 22; Lily Dale, by Horton Foote, Feb. 19 through 28; and Richard III, by William Shakespeare, Apr. 15 through 24.
Tickets may be purchased by calling (812) 488–2031, Monday through Friday, noon to 5 p.m.
Register for Law Day
Register this week for Indiana University Law Day 2015. The event is set for October 8, 11:00 a.m. to 3:00 p.m., in Alumni Hall, Indiana University Memorial Union
Talk with over 120 institutions about admissions requirements, your qualifications, employment, specialties, financial aid, and any topic of interest to you.
Register through UE JobLink. Click Jobs Tab -> Enter 901414 in the search bar (this is the posting number)
The University of Evansville will provide transportation. There is a $10.00 deposit required that will be refundable upon attendance.

Fiddick Lecture to Discuss "American Sports and Political Activism"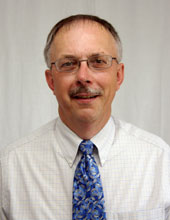 The University of Evansville's Department of History is proud to welcome Steven P. Gietschier, university curator and associate professor of history at Lindenwood University, for the 14th annual Thomas C. Fiddick Memorial Lecture.
Gietschier will present "'From Before Jackie Robinson to After Ferguson.' American Sports and Political Activism" at 7 p.m. on Friday, October 30, in Room 170 of the Schroeder School of Business Building. His lecture is free and open to the public.
In the wake of professional athletes commenting publicly on the events in Ferguson and other acts that have led to community protests, Gietschier will examine the long history of American athletes getting involved in political or social activism. He will explore the circumstances where American athletes have stepped away from their games and into the larger arena in which we all live, as well as the times when they have they not. He will examine why these decisions were made and the results of these decisions.
Gietschier earned his BSFS in International Affairs from the School of Foreign Service at Georgetown University and his MA and PhD in history from The Ohio State University. Before being appointed to the Lindenwood faculty in 2009, he worked for the Ohio Historical Society, the South Carolina Department of Archives and History, and The Sporting News. He joined the staff of The Sporting News in 1986, as the publication was celebrating its centennial, to take charge of the company's archives. He turned a chaotic collection of books, periodicals, photographs, index cards, clippings, and other materials into the Sporting News Research Center, one of the outstanding special libraries specific to sport, especially baseball, in the United States. He also wrote the annual "Year in Review" essay in the Baseball Guide and edited the Complete Baseball Record Book for five years.
"Steve Gietschier is an extremely distinguished historian of American sports and we are absolutely thrilled to bring him to the University of Evansville to deliver the Fiddick Lecture and interact with students in class," said James MacLeod, UE professor of history and director of the Fiddick Memorial Lecture Series. "Professional athletes have played an important role in our nation's politics over the years, and we are very much looking forward to having one of the country's leading sports historians with us for the Fiddick Lecture."
"It is especially appropriate," added MacLeod, "Given Tom Fiddick's lifelong passion for professional sports, especially baseball."
Fiddick, for whom the Fiddick Memorial Lecture is named, served as professor of history at the University of Evansville from 1963 to 2002. In his 39 years at the University, he was a dedicated teacher, a productive scholar, and a tireless fighter in the cause of justice. His untimely death on the day of his retirement in 2002 stunned the entire UE community, especially his many former students. It was from the former students' efforts in particular, with the support of Fiddick's friends and the University, that the annual Thomas C. Fiddick Memorial Lecture was established.
WISE and WELL Candidate Forum on October 1
On October 1, University of Evansville will be joining various community partners to host a WISE and WELL Candidate Forum, Embracing Evansville's Health and Wellness Focus in Graves 100. The event will take place from 6:30- 8 p.m. The University Community and all students are invited to attend. Please R.S.V.P to sm305@evansville.edu.
Shark Tank Star Daymond John to visit UE for Q&A
Daymond John is a co-star on ABC's Emmy Award winning reality business show Shark Tank and the founder and CEO of FUBU, a clothing company that has amassed more than 4 billion dollars in worldwide retail sales to date.
Student Q&A Session
Tuesday, October 20
3:00 - 4:00 p.m.
Smythe Lecture Hall, Room 170
Schroeder School of Business
Advanced registration required. Online registration opens October 1, 2015, at 6:00 p.m. Space is limited.
Register online (LINK http://goo.gl/forms/mLC6z2bXEw)

Test of University Rave Ace Alert System Set for Today, September 30
Today - Wednesday, September 30 - the Office of Safety & Security will conduct a test of the University Rave Ace Alert System. A test message will be sent out between 8 a.m. - Noon. It will include all aspects of the system: e-mail, text messages, Facebook, twitter, Alertus (University computers) and University televisions. If you fail to receive an e-mail or text message notification by 1:00 p.m., please notify the office of Safety & Security at 488-2051.
Come Try Out the Lightboard!
Faculty, have you ever considered flipping your classroom? Or, on a smaller scale: have you ever traveled to a conference and had to miss class? Did you wish there was a good way to still get content to your class that day? Had you thought about recording a video of lecture content, but stopped short? Were you concerned about how much time would be required, in preparation or post-production?
Please consider giving the lightboard a try! This powerful new lecture capture tool has arrived on campus thanks to the collaboration of many generous people who gave of their time and talent to make it possible. It dramatically simplifies the process and lowers the barrier to easily and quickly generate high-quality video-lecture content that can be as dynamic and engaging as you are.
While it is true that many lightboard users at other universities are often in science, technology, engineering, and math (STEM) disciplines, the applications to other disciplines abound! Whether it is from diagramming sentences, outlining or reverse–outlining written work, or to other potential applications, the ways in which you could use this tool are limited only by your imagination. You could even have your students use it for presentations, collaboration, or group work!
Please, take a look at the video(s) linked in the second paragraph above and contact Mike Slade (ms579; x2056) in the Department of Chemistry to request access or for more information.

Now Accepting Applications for Admissions Ambassadors
Want to share your love for the University of Evansville to prospective students? Admissions Ambassadors is a student run organization that works with the Admissions office to run Open Houses, give tours, and represent the University to the outside community. Applications for Admissions Ambassadors are now open through Friday October 9th at 12pm. All parts of the application are due by this day including references. You can access the application through Wedadvisor under the Student Workers tab. If you have any questions feel free to contact Haley Foster at hf41@evansville.edu or Kristen Nussel at kn89@evansville.edu.
Innovation and Re-Investment Fund Proposal Deadline Fast Approaching
Please be reminded that the due date for the next round of proposals to the Innovation and Re-Investment Fund is September 30.
Application material can be found in Ace Link by clicking "Areas" and then "Programs Task Force."
Also, those proposals awarded in the first round are now available to view. You will find the awarded proposals in the same "Programs Task Force" area on Ace Link.
Should you have questions about the next round submissions, please contact Shane Davidson, vice president for enrollment and Programs Task Force chair, at sd10 or x2477.

Forever Purple Success
A big thank you goes out to all individuals and departments who helped make Forever Purple: Homecoming and Family Weekend a huge success. The 1000+ visitors to campus enjoyed music, theatre, sports, the carnival, fireworks, info sessions and lots of warm welcomes and good fellowship. Thanks to all and "Go Team UE!"
Crews named MVC Female Cross Country Athlete of the Week
– Fresh off of her victory at the Austin Peay Cross Country Festival on Saturday, University of Evansville freshman Sienna Crews was named the Missouri Valley Conference Female Cross Country Athlete of the Week on Tuesday.
For Crews, it marked her first honor after the inaugural victory of her collegiate career. Crews overcame a tough course and rainy conditions to lead the way with a 5K time of 19:05.00. It was just eight seconds off of the course record.
She was also four seconds behind her PR, which came in the first race of the season in Evansville. A dominant performance saw Crews win by a 17-second margin over Unjula Lester of Austin Peay, who took second.
Crews looks to keep her streak going this weekend as the Aces travel to Saturday's Greater Louisville Classic.
- INFO: For all of the latest information on University of Evansville cross country, log on to the sport page on GoPurpleAces.com or follow the program on Twitter via @UEAthleticsWXC.
- DONATE: For information on giving to UE Athletics or its individual athletics programs, visit the DONATE tab on the top of GoPurpleAces.com.
- TICKETS: To purchase tickets for University of Evansville athletics events, log on to GoPurpleAces.com and click on the TICKETS tab on top of the page.
Blaydes Tallies Two Assists for UE Men's Soccer in 3-2 Loss to Butler
The University of Evansville men's soccer team (2-6) was defeated 3-2 by Butler University (5-0-3) on a 90th minute goal by Vincent Mitchell. Freshman forward Zac Blaydes tallied two assists for UE as the Aces yielded the game winning goal with just 23 seconds left in regulation.
"You never want to lose a game in that fashion," said Evansville head men's soccer coach Marshall Ray. "I think we had probably done enough for a win but credit to Butler, they are a heck of a team."
UE went ahead on a 24th minute goal from senior forward Mark Anthony Gonzalez. Blaydes fed a ball up the near side of the 18 yard box for Gonzalez who shot and scored in the lower right corner. The goal was the team-high fourth this season for Gonzalez and gave the Aces a 1-0 lead.
Down by one, Butler evened up the match with a 49th minute goal from David Goldsmith.
UE regained the lead on a 55th minute goal from sophomore defender Chris Shuck. Off a corner from Blaydes, the ball curved to sophomore midfielder Ian McGrath at the far side post. McGrath then tapped the ball right to Shuck for his first career goal and the 2-1 edge.
Butler then tallied the equalizer in the 59th minute on another Goldschmidt goal.
Tied at two, the Bulldogs converted a failed clearance attempt in the 90th minute in to the eventual game winning goal.
"We are growing as a group and that is why sometimes you wish you could get the reward for it," added Ray. "It is important for us to realize we just competed against a team that is most likely going be competing in the NCAA Tournament at the end of the year. They are undefeated and undefeated for a reason. We stood toe-to-toe with them."
Senior forward Nate Opperman led UE with three shots (two on goal).
UE is on the road for their next two matches at Loyola (Oct. 3) and at Kentucky (Oct. 7). The Aces return home to host Bradley on Saturday, Oct. 10 at 2:00 p.m.
INFO: For all of the latest information on University of Evansville athletics, log on to the sport page on GoPurpleAces.com or follow the program on Twitter via @UEAthletics.
DONATE: For information on giving to UE Athletics or its individual athletics programs, visit the DONATE tab on the top of GoPurpleAces.com.
TICKETS: To purchase tickets for University of Evansville athletics events, log on to GoPurpleAces.com and click on the TICKETS tab on top of the page.
Contribute to AceNotes
To have content considered for inclusion in AceNotes, please submit a Marketing Request Form. Deadline for submission to AceNotes is 10:00 a.m. on the requested date of publication. Only articles concerning UE related/sponsored activities will be accepted. Articles submitted to AceNotes may be edited for length and clarity. Submitter contact information is at the end of each article.