| | |
| --- | --- |
| AceNotes Today | Monday, September 28, 2015 |
Early Bird Deadline - Turn in Your Pledge Card Today!
Be an EARLY BIRD with your United Way Pledge!
Early bird deadline: 5:00 p.m., Monday, September 28
UE's United Way campaign begins today and ends on October 2. By now you've had a chance to look through your packet and hopefully fill out your pledge card. Turn it in today for your chance to win!
Turn in your pledge card by 5:00 p.m. TODAY, and you will be eligible for one of these great prizes!
• Gift bag from Combs
• Gift bag from Basket Kases
• Gift bag from Penny Johns
• Free meal passes from Sodexo
• Free tickets for Men's Basketball
• Free tickets for Women's Basketball
• Free theatre passes to UE's 2015 season
• An Apple iPad
Your United Way pledge makes a real difference in the Evansville community, and it can even help the people you work with every day.
"When my son Dillon was 15 years old, he was diagnosed with Limb-Girdle Muscular Dystrophy. There is no cure for MD but doing physical therapy is helpful to many, as it helps with flexibility and balance. We were told that the Easter Seals Rehabilitation Center, a United Way agency, was the best place for him to receive his physical therapy treatment. For several years, Dillon would see his physical therapist Patti and her assistant (always an outstanding UE PT student!) on a regular basis. After spending so much time there, I realized that the rehab center provides services to many people with numerous disabilities, and they often do so at little or no charge. Making a gift to UE's United Way campaign is a great way to support the rehab center and other worthwhile organizations."
Robin Greenlee, Coordinator of Prospect Research
Please read the information in your packet and if you have any questions, feel free to contact Office of Human Resources at ext. 2943.
Lastly, be sure to give to the United Way campaign!

Today's Alcohol-Free Tailgate Party Moved to Ridgway at 5 PM!
The location and time of the alcohol free tailgate party planned for today has been changed. The event will now take place in Ridgway University Center at 5:00 – 6:30 p.m. (The party was set to take place at 6:00 p.m. inside the entrance to Black Beauty Field.)
Free popcorn and giveaway items will be available. Also, tables will be set up that have information related to making healthy choices related to alcohol consumption and prevention of sexual assault. Students will be encouraged to embrace the It's On Us campaign to make a commitment to positive action towards creating and environment and culture in which sexual assault is unacceptable.
This event is being hosted by the Office of Counseling Services and Health and Wellness Education in collaboration with the Center for Student Engagement and the Office of Safety and Security.
Newman Club Dinner and Discussion TONIGHT
Join us for dinner at the Newman Center - Catholic Campus Ministry house, tonight at 5 pm, as our diocesan director Steve Dabrowski shares with us what it REALLY means to be Catholic!
Authentic steak and chicken fajitas (Steve's wife, Alma, is doing the cooking) and all the fixings for dinner! Don't miss out! We're on the corner of Lincoln and Frederick Avenues, across the street from the Koch Center -- look for the multi-colored pennant flags!

FCA Huddle
Fellowship of Christian Athletes' huddle from 9-10 p.m. on September 28 in the basement of Neu Chapel.
Harlaxton Stained Glass Dedication
The UE community and friends are invited to the dedication of a new stained glass piece by Susan Morrison in honor of Gordon and Suzanne Kingsley on Monday, September 28 at 11:00 am in the Harlaxton Room of the Schroeder Family School of Business Building. The Kingsleys and artist Susan Morrison will be in attendance for this special event.
Ace Purple Mascot Tryouts on September 28
Are you the next Ace Purple? Come tryout next Monday, September 28, from 5:30-6:30 pm in the Carson Center Small Gym. Bring your school spirit and prepare to show off your moves. For more information, please e-mail dj89@evansville.edu
Charlas: Informal Conversation in Spanish on Mondays!
Students of all levels of Spanish are invited to meet at Jazzman's in Ridgway University Center at 4:00 pm on Mondays (starting September 28) to practice Spanish with Fulbright foreign language teaching assistants from Venezuela and Argentina in a relaxed atmosphere.
Physician Assistant Informational Session on Monday, Sept. 28
There will be an informational session for current students regarding the Physician Assistant (PA) Program on Monday, September 28, from 6:30-8:00 pm in Graves 100. An overview of the PA profession as well as application and admission requirements will be discussed. All students are welcome to attend.
UE Melvin Peterson Art Gallery Exhibit
UE Melvin Peterson Art Gallery Exhibit "Space and Light: Weaving a world" will be displayed at the Melvin Peterson Art Gallery from September 14-October 17. This exhibit is of tapestries by New Harmony artist Laura Foster-Nicholson
Gallery hours are Monday, Tuesday, Friday and Saturday from noon to 3 p.m., and Wednesday and Thursday from noon to 6 p.m.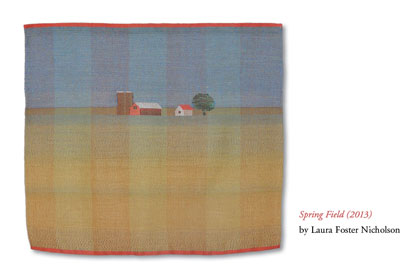 Informational Meeting for ESPN3 Set for Today at 5 PM
There will be an informational meeting for students interested in being a part of UE's ESPN3 initiative, which is slated to begin in October. The meeting will take place today, September 29, at 5 pm in the Hyde Hall Mac Lab (room 227). For questions, please email Tom Benson at tb39.
This Week in Music: Faculty Brass Trio Recital
This week's Faculty Recital will feature the Department of Music's UE-3 Faculty Brass Trio performing a variety of works composed or arranged for brass instruments. Professor Timothy Zifer (trumpet), Associate Professor Kenneth Steinsultz (euphonium), and Consortium Instructor Emily Britton (French horn) will each perform solo works for their particular instruments, and Professor of Piano Anne Fiedler will accompany each in turn. The trio will also perform ensemble pieces ranging from an arrangement of three works by Renaissance composer Heinrich Isaac to Arthur Frackenpohl's Brass Trio (1968). The recital will occur in Wheeler Concert Hall on Tuesday evening at 7:30 p.m. and is free and open to the public.
Writing Center Bootcamp: Introductions and Conclusions
Learn how to write vivid introductions and conclusions in this useful workshop. We will also present some tips on outlines and annotations as tools for more compelling writing. Join us on Wednesday, September 30, at 5 p.m. in the Writing Center.
Lunch and Lead on Tuesday, September 29
Meet, eat and discover leadership at Lunch and Lead!
We invite you to our session on Tuesday, September 29, 2015 from 12:15 pm-1:15 pm on the topic of "Spirituality and Leadership" with University Chaplain Tammy Gieselman. Bring your lunch and meet us in Eykamp 252, Ridgway University Center. Lunch and Lead is a Ted Talk style presentation and discussion session. All members of the UE community are welcome.
For a full schedule and more details visit: https://www.evansville.edu/studentengagement/leadershipLunchAndLead.cfm
Review Course for Fundamentals of Engineering Exam Offered
The University of Evansville College of Engineering and Computer Science has announced dates for the annual review and preparation course for those planning to take the Fundamentals of Engineering Exam.
All classes will be held Thursday evenings beginning at 6:30 p.m. in the Koch Center for Engineering and Science on the UE campus. Classes are divided into relevance per discipline. Civil and mechanical engineering candidates will attend from October 1, through January 28. Electrical and computer engineering candidates will attend November 5, 12, 19, and December 3. Fees are adjusted accordingly.
Registration forms and payment must be returned by 3 p.m. on Wednesday, September 30. On campus registrations should be returned to Room 250, Koch Center. Community members may obtain registration information by contacting Kimberly Higgins via e-mail at kh209@evansville.edu or phone at 812-488-2651.
Early registration is encouraged as space is limited.

UE Theatre Opens 2015–2016 Season with The Royal Society of Antarctica
The University of Evansville announces a dynamic start to its 2015–2016 season - The Royal Society of Antarctica by Mat Smart, a 2001 UE alumnus, opening Friday, Sept. 25, at 7:30 p.m., in UE's Shanklin Theatre. Additional performances are at 7:30 p.m. on Sept. 26, Oct. 1, 2, 3, and at 2:00 p.m. on Sept. 27 and Oct. 4.
"This really impressive new play succeeds partly because of its highly distinctive setting at the bottom of the world, partly because Mat Smart knows how to forge a metaphor about a community of needy misfits all running away from something, partly because it is penned with real wit and affection, and mostly because it brings together a collection of highly distinctive and lovable characters in whose fate we find ourselves strikingly invested." - Chris Jones, The Chicago Tribune
Amy Attaway, guest artist and 2001 UE alumna, directs The Royal Society of Antarctica. Department chair and associate professor of theatre Eric Renschler serves as the scenic designer; Caitlin McCarthy, a senior from Los Angeles, Calif., is the costume designer; Aaron Curry, a senior from Glendale, Ariz., is the lighting designer; Benjamin Phillips, a junior from Fort Worth, Texas, is the sound designer; and professor of theatre Diane Brewer is the dramaturg.
The twelve-member cast features sophomore Joseph W. Schwalb, from Milwaukee, Wis., as Ace; senior Samie Johnson, from Denver, Colo., as Dee; junior Chris Brumley, from Louisville, Ky., as Jake; junior Kit Bulla, from Springhill, Tenn., as Miller; senior Devin Fluker, from Las Vegas, Nev., as Pam; junior Rachel Woods, from Franklin, Tenn., as Tamara; sophomore Davis Cowart, from Bronwood, Ga., as UT Tim; senior Dylan Crow, from Danville, Ky., as UT Tom; freshmen Matt McDonald, from Carmel, Ind., Daniel Stewart, from Fort Worth, Texas, and Justin Lyons, from Evansville, Ind., as Jano 1, Jano 2, and Jano 3, respectively; and senior Henry Ragan, from Herndon, Va., as Hank (voiceover).
Ticket prices are $15 for adults and $13 for senior adults, students, and UE faculty and staff. UE students may obtain one free student rush ticket beginning at 12 noon on the day of the performance they wish to attend.
Subscriptions for the four-play Shanklin Theatre season are still available for $44 for adults and $38 for senior adults, students, and UE faculty. Including the play The Royal Society of Antarctica, a season subscription also includes the musical Big Fish, book by John August and music and lyrics by Andrew Lippa, Nov. 13 through 22; Lily Dale, by Horton Foote, Feb. 19 through 28; and Richard III, by William Shakespeare, Apr. 15 through 24.
Tickets may be purchased by calling (812) 488–2031, Monday through Friday, noon to 5 p.m.
Fiddick Lecture to Discuss "American Sports and Political Activism"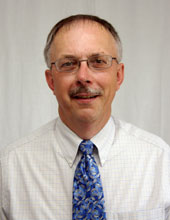 The University of Evansville's Department of History is proud to welcome Steven P. Gietschier, university curator and associate professor of history at Lindenwood University, for the 14th annual Thomas C. Fiddick Memorial Lecture.
Gietschier will present "'From Before Jackie Robinson to After Ferguson.' American Sports and Political Activism" at 7 p.m. on Friday, October 30, in Room 170 of the Schroeder School of Business Building. His lecture is free and open to the public.
In the wake of professional athletes commenting publicly on the events in Ferguson and other acts that have led to community protests, Gietschier will examine the long history of American athletes getting involved in political or social activism. He will explore the circumstances where American athletes have stepped away from their games and into the larger arena in which we all live, as well as the times when they have they not. He will examine why these decisions were made and the results of these decisions.
Gietschier earned his BSFS in International Affairs from the School of Foreign Service at Georgetown University and his MA and PhD in history from The Ohio State University. Before being appointed to the Lindenwood faculty in 2009, he worked for the Ohio Historical Society, the South Carolina Department of Archives and History, and The Sporting News. He joined the staff of The Sporting News in 1986, as the publication was celebrating its centennial, to take charge of the company's archives. He turned a chaotic collection of books, periodicals, photographs, index cards, clippings, and other materials into the Sporting News Research Center, one of the outstanding special libraries specific to sport, especially baseball, in the United States. He also wrote the annual "Year in Review" essay in the Baseball Guide and edited the Complete Baseball Record Book for five years.
"Steve Gietschier is an extremely distinguished historian of American sports and we are absolutely thrilled to bring him to the University of Evansville to deliver the Fiddick Lecture and interact with students in class," said James MacLeod, UE professor of history and director of the Fiddick Memorial Lecture Series. "Professional athletes have played an important role in our nation's politics over the years, and we are very much looking forward to having one of the country's leading sports historians with us for the Fiddick Lecture."
"It is especially appropriate," added MacLeod, "Given Tom Fiddick's lifelong passion for professional sports, especially baseball."
Fiddick, for whom the Fiddick Memorial Lecture is named, served as professor of history at the University of Evansville from 1963 to 2002. In his 39 years at the University, he was a dedicated teacher, a productive scholar, and a tireless fighter in the cause of justice. His untimely death on the day of his retirement in 2002 stunned the entire UE community, especially his many former students. It was from the former students' efforts in particular, with the support of Fiddick's friends and the University, that the annual Thomas C. Fiddick Memorial Lecture was established.
WISE and WELL Candidate Forum on October 1
On October 1, University of Evansville will be joining various community partners to host a WISE and WELL Candidate Forum, Embracing Evansville's Health and Wellness Focus in Graves 100. The event will take place from 6:30- 8 p.m. The University Community and all students are invited to attend. Please R.S.V.P to sm305@evansville.edu.
Graduate School Fair this Wednesday
Many schools have registered for Graduate School Fair, set for this Wednesday, September 30, 1-3pm, outside Ridgway University Center on the East Terrace.
Registered schools:
- Campbellsville University
- Indiana State University Genetic Counseling
- Indiana Tech - Evansville
- Indiana University Kelley School of Business (Graduate Accounting) (Information Systems Program)
- Indiana University School of Social Work
- IU Lilly Family School of Philanthropy
- IUPUI Graduate School
- IUPUI School of Public and Environmental Affairs
- Kelley School of Business Indianapolis
-Purdue University
- Southern Illinois University School of Law
- The University of Indianapolis
- University of Louisville Brandeis School of Law
- USI Graduate Studies
- Valparaiso Law

Circle K Meeting
Interested in volunteer work? Want to fulfill some volunteer hours? Come to our Circle K International meeting on September 29 at 9 pm in Hyde 103. We help the community, while building relationships throughout the city and school.
2016 LinC Graduate Portraits Clarification
The LinC would like to clarify several typos in the letter that went out to those students with 88 or more hours who will graduate in either December 2015 or May 2016 that concerns 2016 yearbook graduate portraits.
The dates of graduate portraits are Oct. 19–21, Monday–Wednesday. Appointments can be made starting Monday, Sept. 28 and continue through Oct. 16. If anyone has any additional questions, please call Student Publications at (812) 488–2846.

Innovation and Re-Investment Fund Proposal Deadline Fast Approaching
Please be reminded that the due date for the next round of proposals to the Innovation and Re-Investment Fund is September 30.
Application material can be found in Ace Link by clicking "Areas" and then "Programs Task Force."
Also, those proposals awarded in the first round are now available to view. You will find the awarded proposals in the same "Programs Task Force" area on Ace Link.
Should you have questions about the next round submissions, please contact Shane Davidson, vice president for enrollment and Programs Task Force chair, at sd10 or x2477.

Oakhill Pharmacy Closed-student information
The University of Evansville Student Health Center was notified on September 21 by Oak Hill Pharmacy that they would be closing their business effective immediately.
All student prescriptions have been transferred to Walgreens Pharmacy located on the S.E. corner of Green River and Lynch Roads. We were informed that they will continue delivery to UE Health Center Monday thru Friday. Their phone number is 812-475-9541.
We apologize for any inconvenience this may cause students, please call the Health Center if assistance is needed at 812-488-2033.
Crews wins as Aces run well at Austin Peay
True freshman Sienna Crews picked up the first victory of her collegiate career as she came home victorious in the Austin Peay Cross Country Festival.
Crews overcame a tough course and rainy conditions to lead the way with a 5K time of 19:05.00. It was just eight seconds off of the course record. She was also four seconds behind her PR, which came in the first race of the season in Evansville.
"I am proud of both of our teams with their performances today, they gave me everything they had on both sides," head coach Don Walters said. "It was a super hilly course and we had rainy conditions, but we did not let that stop us. Our upperclassmen took over and were fired up and ready to race. It was just a great day."
One factor that shows just how well the Aces ran in Clarksville is the fact that the times on one of the most hilly courses they have raced on in recent memory were comparable and, in some cases, better than the times at flatter tracks
Second for the women was senior Elizabeth Kingshott. She has been solid all season and continued that on Saturday with a finish of 6th place thanks to a 20:18. Michelle Karp performed well once again, setting her PR with a time of 20:28.00. It edged her previous best by fractions of a second as he best race before was the 2014 MVC Championship where she ran a 20:28.26.
Completing the top five for the Purple Aces were Bailey George and Laurel Wolfe. Bailey came home in 15th, running a 21:39.00. That run comes on the heels of last weekend's PR time of 21:37.7 in Nashville. Wolfe ran a race of 21:57.00. Next up was Hayley Elliot, who posted 22:19. That was her personal best by 46 seconds. Katie Beaber was the final runner on the team, posting a 24:32.
Ross Frondorf was the top finisher for the men as they ran a 4-mile race on Saturday. The junior took 16th place, running a 22:40.00. Second on the team was Paul Schwartz, who had one of his best college races. Schwartz took 21st with a 23:21. Jordan Carpenter was third for the men. The freshman finished in a time of 23:50.
Andrew Barrett completed the 4-mile event in 24:06 while James Paul and Vince Cecil were next. The two posted times of 24:20 and 24:32, respectively. Matt Spencer (24:55) and Jon Ashby (25:58) wrapped up the UE contingent.
Evansville is right back on course next weekend as the squad makes the quick trip to Louisville for the Greater Louisville Classic.
- INFO: For all of the latest information on University of Evansville cross country, log on to the sport page on GoPurpleAces.com or follow the program on Twitter via @UEAthletics.
- DONATE: For information on giving to UE Athletics or its individual athletics programs, visit the DONATE tab on the top of GoPurpleAces.com.
- TICKETS: To purchase tickets for University of Evansville athletics events, log on to GoPurpleAces.com and click on the TICKETS tab on top of the page.

Deprez sets single match dig mark as Aces play at UNI
A great performance by the University of Evansville volleyball team saw them jump out to a 2-1 lead over UNI before falling in five sets on Saturday evening.
Senior Kim Deprez set a new school record with 40 digs on the night. That eclipsed the previous record of 38, which Julie Sylvester accomplished versus Southern Illinois in 2009. Her final tally was also 8th-most in a match in Missouri Valley Conference history.
"This was a fantastic match and game environment. For the first time since 1997, Evansville takes UNI to 5 sets, and the fact that we were ahead 2-1, gives us the confidence to know that we can battle against anyone in the conference," head coach Manolo Concepcion said. "Understanding that we are playing so young, we made mistakes in key moments of the game, especially on the easy actions. However, the girls battled all throughout the match, and were in command most of the way, being led by Genesis Miranda, who demonstrated why she is the best or one of the best players in the MVC."
"It was a good team effort, now it is about continuing to focus on the process and to get the result that we are looking for."
Genesis Miranda had a stellar outing, notching 22 kills while hitting .206 in the match for UE (6-10, 0-2 MVC). Mildrelis Rodriguez finished the night with 13 kills and Stephanie Cerino registered 8. Lorena Marquez led the Aces with 33 assists.
Four Panthers (8-7, 2-0 MVC) tallied 10 or more kills, led by Kayla Haneline, who had 21. Bri Weber and Piper Thomas recorded 16 apiece. Heather Hook notched 57 assists.
A slow start to the night saw the Aces fall by a 25-10 score in the first set. Put into a tough situation, Evansville regrouped and came out more focused in the second game. Nine ties led to an 11-11 score. That is where UE made its move. A Miranda kill helped the Aces score the next three points to go up 14-11. UNI fought back to eventually tie it at 17-17 before going up 19-18.
Facing a 23-22 deficit, Mildrelis Rodriguez notched a kill before Gabriela Roman registered a service ace to put UE on top 24-23. The Panthers took a time out, but committed an error on the ensuing play to give UE the 25-23 win.
Following the win, UE put together another great game, jumping out to a 9-5 lead as Miranda posted four kills in the opening sequence. The Panthers fought back and would tie the set up at 16-16 before Elizabeth Giller put the Aces back on top with a kill. After one more tie at 17-17, Evansville was able to wrestle the lead away and hang on for another 25-23 win with a Rodriguez kill being the clinching point.
Needing just one more set to clinch, UE scooted out to a 3-1 lead in game four with Olivia Goldstein notching an ace in the run. Northern Iowa came back to tie it up at 7-7 before taking their first lead at 12-11. With the score knotted at 13-13, UNI scored the next three and went on to tie the match up with a 25-22 triumph.
In the fifth set, the Panthers put it all together, clinching the evening with a 15-9 victory.
On Friday, Evansville returns home for a match against Loyola. The Aces and Ramblers tangle at 6 p.m. On Saturday, Bradley comes to town for a 6 p.m. match.
- INFO: For all of the latest information on University of Evansville volleyball, log on to the sport page on GoPurpleAces.com or follow the program on Twitter via @UEAthletics_VB.
- DONATE: For information on giving to UE Athletics or its individual athletics programs, visit the DONATE tab on the top of GoPurpleAces.com.
- TICKETS: To purchase tickets for University of Evansville athletics events, log on to GoPurpleAces.com and click on the TICKETS tab on top of the page.
UE Athletics announces Hall of Fame Class
The University of Evansville Athletics Department has announced its latest Hall of Fame class. Included in it are: Nikola Kalabic, Shyla McKibbon-Puelston, Ellen Miles, Jack Mitchell and Andrea Sonnenschein. In addition, the 1985 Final Four Men's Soccer Team was the second-ever team inducted into the Team Wing of the Hall of Fame.
In 1985, the Purple Aces men's soccer team went an unbelievable 21-1-2 on its way to the Final Four in the NCAA Tournament for the first time in school history. They went without a loss for the first 23 matches, with the only loss coming to eventual champion UCLA. Facing powerhouses Indiana and Penn State in the first two rounds of the tournament, the Aces earned 3-0 and 1-0 shutouts as the defense allowed just 12 goals in the regular season and 15 overall.
While the defense did its job, the offense notched 93 goals, including a program record of 15 in a shutout of Louisville. Upperclassmen on the squad included: Dan Balassi, Ken Beul, Dan Cannon, Doug Diedrich, Joe Kofron, Tim Lane, Chris Machold, Dan McHugh, Mike Mikes, Jack Mitchell, Andrew Norton, Rob Schoenstein, Jim Short and Brian Wannemuelher. Evansville was ranked No. 1 in the nation and was the lone unbeaten team in the nation at the time of the loss to UCLA. All-time great Fred Schmalz was the head coach.
One of the top male swimmers in program history, Nikola Kalabic represented Yugoslavia in the Olympic Games in 1996 and 2000. A 4-time All-Missouri Valley Conference Swimmer, Kalabic was the league's Swimmer of the Year in 2001. The school records that he set included: 100 free, 200 free and 100 back.
Kayla Lambert left UE as the top scorer in program and Missouri Valley Conference history. Her 132 points put her on top of both lists and today, she remains second on the conference list. She hold the UE career records in points (132), goals (51) and assists with 30. The 2008 MVC Player of the Year was the program's first Academic All-American as she was named to the third team in 2008. She was also the first Freshman All-American in UE women's soccer history, earning a spot on the 3rd Team in 2005.
A 4-time All-Region player, Lambert was a 3-time First Team All-MVC player and was named to the second team as a junior in 2007. Lambert was the 2005 Freshman of the Year and was also named the 2008 MVC Tournament MVP and earned a space on the 2007 All-Tournament Team.
Shyla McKibbon-Puelston ranks among the top female basketball players in school history. With 1,626 points and 833 rebounds she continues to rank second in the UE record books. A 1st Team All-MVC player in 1999 and 2000, McKibbon-Puelston led the Aces to their first-ever NCAA Tournament in '99. She was also the MVC Tournament MVP.
She was Evansville's only selection on the MVC All-Centennial Team, which was chosen in 2007 and was for the period from 1995-2006.
Ellen Miles was named to the MVC All-Centennial Team. Her illustrious career saw her named to the All-MVC Team on three occasions while also being named to the Scholar-Athlete Team three times. She was named a 2nd Team Academic All-American, the only person to do so in program history. Miles holds the UE 3-meter record with 417.05 points.
A member of the 1985 Final Four Team, Jack Mitchell was the scoring leader on that squad with 11 goals and 11 assists. He helped the Aces to the NCAA Tournament in each of his four seasons and the team was ranked at the top of the country in both 1985 and 86. An All-Mideast Region player in 1986, he was also named to the All-MCC squad in 1987, the first year that soccer was a sport in the league. He finished his career with 79 points in a tally that included 24 goals and 31 assists. Mitchell was a Silver Medalist in the 1987 US Olympic Festival.
Andrea Sonnenschein had a stellar career for the UE cross country team as she held the top three times in the 5K and 6K races at the time of her graduation. An MVC Scholar-Athlete Team member in 2007, she was named the team's most valuable runner in each of her four seasons with the team. Her time of 17:30 was the program record in the 5K and it held until Kelby Jenkins broke it in 2013.
- INFO: For all of the latest information on University of Evansville athletics, log on to the sport page on GoPurpleAces.com or follow the program on Twitter via @UEAthletics.
- DONATE: For information on giving to UE Athletics or its individual athletics programs, visit the DONATE tab on the top of GoPurpleAces.com.
- TICKETS: To purchase tickets for University of Evansville athletics events, log on to GoPurpleAces.com and click on the TICKETS tab on top of the page.

Voyvodic leads men's golf at NKU Fall Classic
University of Evansville senior Rick Voyvodic finished Sunday's opening two rounds just one over par to lead the Purple Aces men's golf team at the NKU Fall Collegiate Classic.
Voyvodic was stellar all day long, recording a 72 in the first round before firing an even 71 to stand with a 143. He is tied for 9th place on the leaderboard. Next up for UE is another senior – Will Knights. After carding a 77 to start the day, he improved by four strokes on his second trip around the course and sits tied for 32nd with a 150.
One behind Knights was Joseph Addante. He tied Voyvodic for the low UE round in the first 18, posting a 72 before finishing the second round with a 79. He completed Sunday with a 151. Sophomore Tyler Gray was one behind him as his identical rounds of 76 put him in a tie for 39th with a 152. Wil Pahud had an 88 in round one and was able to drop his score by five strokes in the second round, registering an 83. Zac Turi played as an individual and finished with rounds of 84 and 92.
As a team, Evansville ranks 8th out of 11 teams with a 596. They are two behind Green Bay and eight strokes ahead of Detroit. It is a tight race on top of the standings as Morehead State had all five of its golfers finish the day in the top 21 on its way to a 572. Wright State is one behind in second place while Youngstown State (576) and Cleveland State (578) are all within striking distance.
Ryan Wenzler of Wright State had a stellar day and leads the event by six strokes. After notching a 1-under 70 to start the day, he had the low round of the event on the second trip of 18, shooting a 7-under 64. His 134 is six ahead of CSU's Patrick Luth, who stands at a 140.
One more round of 18 awaits the squads tomorrow morning.
- INFO: For all of the latest information on University of Evansville golf, log on to the sport page on GoPurpleAces.com or follow the program on Twitter via @UEAthletics.
- DONATE: For information on giving to UE Athletics or its individual athletics programs, visit the DONATE tab on the top of GoPurpleAces.com.
- TICKETS: To purchase tickets for University of Evansville athletics events, log on to GoPurpleAces.com and click on the TICKETS tab on top of the page.
UE Women's Soccer Opens MVC Play, Ties Loyola
The University of Evansville women's soccer team (2-7-2, 0-0-1) started the Missouri Valley Conference slate on Saturday, playing Loyola University Chicago (5-3-3, 0-0-1) to a scoreless draw.
"I thought we played well today," said Evansville head women's soccer coach Krista McKendree. "We created some good chances and didn't allow Loyola that many good looks. We still have to be a bit better with our final pass or shot."
During the second overtime, UE senior goalkeeper Simone Busby made a save on Kara Ruffalo in the 103rd minute then Loyola keeper Maddie Ford saved a 104th minute attempt from senior forward Kayla Smith. Evansville also had an opportunity in the 105th minute but Ford made a diving save on a header from freshman midfielder Molly Lear. Busby made the final save of the day on a Shelby Koch shot in the 107th minute to preserve the scoreless tie.
"Every game in conference is going to be tough," added McKendree, "and we started off with a point which will be important down the road."
The first half featured just one shot on goal, a 45th minute header from UE sophomore defender Olivia Shafer that was saved by Ford.
After outshooting Loyola 5-1 in the first half, UE also took eight of the 10 shots in the second half. Sophomore Nicki Baham's 61st minute and 83rd minute headers were both saved by Ford. Senior forward Kayla Smith also had an 85th minute blast that was deflected by Baham and redirected away. Scoreless in the 89th minute, Loyola tallied four corner kicks in the final 1:27 but were unable to score the game winner.
The first overtime featured four shots (two from each team), but none were on frame.
Smith led all players with five shots (one on goal). Junior midfielder Bronwyn Boswell also totaled four shots as Shafer tallied three shots on the night. Busby had two saves, both in double overtime.
Evansville's next match is at Northern Iowa on Oct. 3. The Purple Aces return home to host Drake on Oct. 10 at 6:00 p.m. CDT at Arad McCutchan Stadium.
INFO: For all of the latest information on University of Evansville athletics, log on to the sport page on GoPurpleAces.com or follow the program on Twitter via @UEAthletics.
DONATE: For information on giving to UE Athletics or its individual athletics programs, visit the DONATE tab on the top of GoPurpleAces.com.
TICKETS: To purchase tickets for University of Evansville athletics events, log on to GoPurpleAces.com and click on the TICKETS tab on top of the page.

UE Men's Soccer Drops MVC Opener to Drake
The University of Evansville men's soccer team (2-5, 0-1) was defeated 3-1 by Drake University (6-2, 1-0) on Saturday night. Senior forward Mark Anthony Gonzalez scored the lone goal for UE, an equalizer in the 27th minute, but Drake scored the final two goals of the match to claim the victory.
"Credit to Drake this evening, they capitalized on our mistakes," said Evansville head men's soccer coach Marshall Ray. "We have to limit our individual errors and allow ourselves a chance to get into the match."
The Bulldogs went ahead in the 10th minute, capitalizing on a UE turnover for the 1-0 advantage.
Gonzalez's goal 17 minutes later tied the match. A far sideline cross from junior defender Ryan Koenig curved into the 18 yard box. Junior forward Tyrus Sciarra then headed the ball back to Gonzalez for the score in the lower right corner.
The match stayed even at one until Drake went ahead on a 45th minute goal from Alex Prusa with just 18 seconds remaining before halftime.
A 53rd minute goal from Steven Enna put the Bulldogs up 3-1, an amount that UE was unable to dwindle the rest of the night.
Gonzalez led all players with three shots and now has a team-high three goals this season. The assists from Koenig and Sciarra are their first helpers of the year. Sophomore midfielder/defender Ian McGrath also had two shots in the contest. Freshman goalkeeper Greg Niven made his first start of the season, totaling two saves in the match.
"We will have to mature quickly if we plan on achieving our goals this season," added Ray. "Tomorrow is a new day and Butler is our next opponent. We have to pick ourselves up and get prepared for the match."
UE is back at home on Tuesday, Sept. 29 to host the Butler Bulldogs. The match will be held at Arad McCutchan Stadium and begin at 7:00 p.m. CDT.
INFO: For all of the latest information on University of Evansville athletics, log on to the sport page on GoPurpleAces.com or follow the program on Twitter via @UEAthletics.
DONATE: For information on giving to UE Athletics or its individual athletics programs, visit the DONATE tab on the top of GoPurpleAces.com.
TICKETS: To purchase tickets for University of Evansville athletics events, log on to GoPurpleAces.com and click on the TICKETS tab on top of the page.

Contribute to AceNotes
To have content considered for inclusion in AceNotes, please submit a Marketing Request Form. Deadline for submission to AceNotes is 10:00 a.m. on the requested date of publication. Only articles concerning UE related/sponsored activities will be accepted. Articles submitted to AceNotes may be edited for length and clarity. Submitter contact information is at the end of each article.