| | |
| --- | --- |
| AceNotes Today | Friday, September 25, 2015 |
Forever Purple welcomes Alumni and Families
Nearly 1000 alumni, parents and other family members will take part in the variety of activities that is Forever Purple Weekend, September 25 - 27. Everything from music and theatre performances to soccer and fireworks. Campus community members are invited to join the festivities. View the full schedule of events at www.evansville.edu/alumni/reunionWeekendsSchedule.cfm.
Questions? Contact Alumni and Parent Relations at extension 2586 or alumni@evansville.edu.
Forever Purple Weekend Events
This year the University of Evansville will celebrate Homecoming and Family Weekend together during the Forever Purple Weekend. On Saturday, Sept. 26th there will be several events in which to participate. The afternoon begins with a student organization carnival hosted by SAB with 20 activities to participate in. Games, prizes, and food as well as a dunk tank, obstacle course, human spheres and bouncing horse races. Kids are welcome to attend this fun event. The Men's and Women's Soccer team will play at Black Beauty Field at 3 pm (women) and 6 pm (men). During halftime of the men's game we will announce the finalists and of Mr. and Miss UE and crown the winners. Following the men's game there will be a fireworks display with viewing in the field north of McCutchan Stadium. Finally, the evening entertainment will be a comedy percussion group called rePercussion in Eykamp Hall in Ridgway University Center at 9 pm.
UE Athletics Yard Sale Extravaganza during Forever Purple Weekend
The University of Evansville Athletics Department is announcing a one-of-a-kind, everything must go, Yard Sale Extravaganza as part of the Forever Purple Homecoming this weekend.

The event takes place on Saturday, Sept. 26 beginning at 2:00 p.m. CDT in the Maikranz Gym of the Carson Center. The two-hour sale is a must for any true Purple Aces fan.
Items include jerseys, hats, jackets, pullovers, track suits, gym bags, socks, shin guards and more. Relics from all of the UE Athletic programs are available including historical items like the jerseys from the 2006 Missouri Valley Conference Championship baseball team, goalkeeper uniforms from the men's and women's soccer teams, and assorted items from the men's and women's basketball programs.
Prices start at $1 for Marty Simmons bobbleheads. $5 items include hats, t-shirts, travel bags, shin guards and socks (five for $5). All jackets, pullovers, and pants are $10. Fans can also purchase jerseys for $20. Uniforms from the 2006 MVC Championship team will be $25.
The event will be held in the Maikranz Gym in the Carson Center. Doors open at 2:00 p.m. CDT and ends at 4:00 p.m. CDT.
Homecoming ranges from Sept. 25-27 at UE. There will be a soccer doubleheader on Saturday, Sept. 26, as the women's team hosts Loyola at 3:00 p.m. CDT and the men's team plays Drake at 6:00 p.m. Festivities include a Forever Purple Carnival, an athletics yard sale, on field recognitions (Hall of Fame coaches Mick Lyon and Fred Schmalz, members of the 1985 and 1990 NCAA Final Four teams), and the first-ever fireworks show on the UE campus.

UE Bookstore Hours and Sale during Forever Purple Weekend
The UE Bookstore will have extended hours during Forever Purple (Homecoming & Family) Weekend (September 25-27) and will offer 15% off the regular price of all UE clothing and gift sales during the following hours: Friday from 8 a.m.-6 p.m., Saturday from 10 a.m.-4 p.m. and Sunday from Noon-2 p.m. Stop in and get some UE gear and save.
Today's Alcohol-Free Tailgate Party Moved to Ridgway at 5 PM!
The location and time of the alcohol free tailgate party planned for today has been changed. The event will now take place in Ridgway University Center at 5:00 – 6:30 p.m. (The party was set to take place at 6:00 p.m. inside the entrance to Black Beauty Field.)
Free popcorn and giveaway items will be available. Also, tables will be set up that have information related to making healthy choices related to alcohol consumption and prevention of sexual assault. Students will be encouraged to embrace the It's On Us campaign to make a commitment to positive action towards creating and environment and culture in which sexual assault is unacceptable.
This event is being hosted by the Office of Counseling Services and Health and Wellness Education in collaboration with the Center for Student Engagement and the Office of Safety and Security.
Nikolidakis to Give Publishing Talk Today
Lisa Nikolidakis, assistant professor of creative writing, will give a talk on how to publish short stories, creative nonfiction essays, and poems in literary journals on Friday, September 25 at 4 pm in Room 71, Schroeder Schol of Business Building. There will be a 40-minute lecture followed by Q&A. Everyone is welcome, and creative writing majors and minors are especially encouraged to attend.
UE Theatre Opens 2015–2016 Season with The Royal Society of Antarctica
The University of Evansville announces a dynamic start to its 2015–2016 season - The Royal Society of Antarctica by Mat Smart, a 2001 UE alumnus, opening Friday, Sept. 25, at 7:30 p.m., in UE's Shanklin Theatre. Additional performances are at 7:30 p.m. on Sept. 26, Oct. 1, 2, 3, and at 2:00 p.m. on Sept. 27 and Oct. 4.
"This really impressive new play succeeds partly because of its highly distinctive setting at the bottom of the world, partly because Mat Smart knows how to forge a metaphor about a community of needy misfits all running away from something, partly because it is penned with real wit and affection, and mostly because it brings together a collection of highly distinctive and lovable characters in whose fate we find ourselves strikingly invested." - Chris Jones, The Chicago Tribune
Amy Attaway, guest artist and 2001 UE alumna, directs The Royal Society of Antarctica. Department chair and associate professor of theatre Eric Renschler serves as the scenic designer; Caitlin McCarthy, a senior from Los Angeles, Calif., is the costume designer; Aaron Curry, a senior from Glendale, Ariz., is the lighting designer; Benjamin Phillips, a junior from Fort Worth, Texas, is the sound designer; and professor of theatre Diane Brewer is the dramaturg.
The twelve-member cast features sophomore Joseph W. Schwalb, from Milwaukee, Wis., as Ace; senior Samie Johnson, from Denver, Colo., as Dee; junior Chris Brumley, from Louisville, Ky., as Jake; junior Kit Bulla, from Springhill, Tenn., as Miller; senior Devin Fluker, from Las Vegas, Nev., as Pam; junior Rachel Woods, from Franklin, Tenn., as Tamara; sophomore Davis Cowart, from Bronwood, Ga., as UT Tim; senior Dylan Crow, from Danville, Ky., as UT Tom; freshmen Matt McDonald, from Carmel, Ind., Daniel Stewart, from Fort Worth, Texas, and Justin Lyons, from Evansville, Ind., as Jano 1, Jano 2, and Jano 3, respectively; and senior Henry Ragan, from Herndon, Va., as Hank (voiceover).
Ticket prices are $15 for adults and $13 for senior adults, students, and UE faculty and staff. UE students may obtain one free student rush ticket beginning at 12 noon on the day of the performance they wish to attend.
Subscriptions for the four-play Shanklin Theatre season are still available for $44 for adults and $38 for senior adults, students, and UE faculty. Including the play The Royal Society of Antarctica, a season subscription also includes the musical Big Fish, book by John August and music and lyrics by Andrew Lippa, Nov. 13 through 22; Lily Dale, by Horton Foote, Feb. 19 through 28; and Richard III, by William Shakespeare, Apr. 15 through 24.
Tickets may be purchased by calling (812) 488–2031, Monday through Friday, noon to 5 p.m.
UE Conference for Alumni of the Natural Sciences and Mathematics Is Sept 25-27
The University of Evansville Annual Conference for Alumni of the Natural Sciences and Mathematics is September 25-27. Several events are planned. The public is invited to attend.
The Dr. Guy Banta Distinguished Lecture Series is Friday, September 25 at 3:00 p.m. in Room 102, Koch Center of Science and Engineering on UE's campus. Speaker Kimberly Fessel will discuss "Playing it by ear -- the art of interdisciplinary STEM"
Fessel graduated from UE in 2006 with a BS in applied mathematics and professional chemistry. She earned an MS in applied mathematics in 2009 and a PhD in mathematics in 2013, both from Rensselaer Polytechnic Institute. Fessel is currently a postdoctoral fellow at the Mathematical Bioscience Institute at the Ohio State University. She is primarily interested in mathematical biology, asymptotic methods, and combining analytics with numerics to arrive at system solutions. Current areas of research include modeling cancer lineage, analyzing glucose-insulin dynamics, and developing a comprehensive model for the transduction of mammalian cochlea. Her talk will touch on this work and describe her own journey through several branches of STEM.
Also on Friday, there will be a Natural Sciences and Mathematics Reception from 5:00-7:30 p.m., in UE's Melvin Peterson Gallery.
For more information, download the flyer.
9 AM Catholic Mass and Newman Open House on Sunday!
UE Newman would like to invite ALL students, faculty, staff, and families to join us for our Family Weekend 9 AM Sunday Mass on September 27. Fr. Christian Raab, OSB, will be our celebrant this week. Following Mass, all are welcome to join us for donuts and coffee at the Newman Center Open House from 10-11:30 AM!
Please call/text Kristel at (812) 760-8610 for more information! We hope everyone has a fun and safe Family Weekend!

University Worship this Sunday, 11:00 AM in Neu Chapel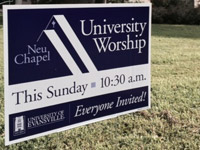 Join us this Sunday morning, 11:00 a.m. in Neu Chapel for fellowship, community, and worship! This week we explore Mark's gospel, 9:30-37, "Seeing the Invisible." Donuts and coffee available before and after the service. All are welcome!
Harlaxton Stained Glass Dedication
The UE community and friends are invited to the dedication of a new stained glass piece by Susan Morrison in honor of Gordon and Suzanne Kingsley on Monday, September 28 at 11:00 am in the Harlaxton Room of the Schroeder Family School of Business Building. The Kingsleys and artist Susan Morrison will be in attendance for this special event.
Ace Purple Mascot Tryouts on September 28
Are you the next Ace Purple? Come tryout next Monday, September 28, from 5:30-6:30 pm in the Carson Center Small Gym. Bring your school spirit and prepare to show off your moves. For more information, please e-mail dj89@evansville.edu
Charlas: Informal Conversation in Spanish on Mondays!
Students of all levels of Spanish are invited to meet at Jazzman's in Ridgway University Center at 4:00 pm on Mondays (starting September 28) to practice Spanish with Fulbright foreign language teaching assistants from Venezuela and Argentina in a relaxed atmosphere.
Indiana University Law Day
Indiana University Law Day 2015 is October 8, 11:00 a.m. to 3:00 p.m., in Alumni Hall, Indiana University Memorial Union.
Talk with over 120 institutions about admissions requirements, your qualifications, employment, specialties, financial aid, and any topic of interest to you.
Fair registration is through UE JobLink. Click Jobs Tab -> Enter 901414 in the search bar (this is the posting number)
The University of Evansville will provide transportation. There is a $10.00 deposit required that will be refundable upon attendance.
Fiddick Lecture to Discuss "American Sports and Political Activism"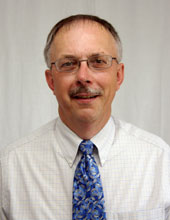 The University of Evansville's Department of History is proud to welcome Steven P. Gietschier, university curator and associate professor of history at Lindenwood University, for the 14th annual Thomas C. Fiddick Memorial Lecture.
Gietschier will present "'From Before Jackie Robinson to After Ferguson.' American Sports and Political Activism" at 7 p.m. on Friday, October 30, in Room 170 of the Schroeder School of Business Building. His lecture is free and open to the public.
In the wake of professional athletes commenting publicly on the events in Ferguson and other acts that have led to community protests, Gietschier will examine the long history of American athletes getting involved in political or social activism. He will explore the circumstances where American athletes have stepped away from their games and into the larger arena in which we all live, as well as the times when they have they not. He will examine why these decisions were made and the results of these decisions.
Gietschier earned his BSFS in International Affairs from the School of Foreign Service at Georgetown University and his MA and PhD in history from The Ohio State University. Before being appointed to the Lindenwood faculty in 2009, he worked for the Ohio Historical Society, the South Carolina Department of Archives and History, and The Sporting News. He joined the staff of The Sporting News in 1986, as the publication was celebrating its centennial, to take charge of the company's archives. He turned a chaotic collection of books, periodicals, photographs, index cards, clippings, and other materials into the Sporting News Research Center, one of the outstanding special libraries specific to sport, especially baseball, in the United States. He also wrote the annual "Year in Review" essay in the Baseball Guide and edited the Complete Baseball Record Book for five years.
"Steve Gietschier is an extremely distinguished historian of American sports and we are absolutely thrilled to bring him to the University of Evansville to deliver the Fiddick Lecture and interact with students in class," said James MacLeod, UE professor of history and director of the Fiddick Memorial Lecture Series. "Professional athletes have played an important role in our nation's politics over the years, and we are very much looking forward to having one of the country's leading sports historians with us for the Fiddick Lecture."
"It is especially appropriate," added MacLeod, "Given Tom Fiddick's lifelong passion for professional sports, especially baseball."
Fiddick, for whom the Fiddick Memorial Lecture is named, served as professor of history at the University of Evansville from 1963 to 2002. In his 39 years at the University, he was a dedicated teacher, a productive scholar, and a tireless fighter in the cause of justice. His untimely death on the day of his retirement in 2002 stunned the entire UE community, especially his many former students. It was from the former students' efforts in particular, with the support of Fiddick's friends and the University, that the annual Thomas C. Fiddick Memorial Lecture was established.
WISE and WELL Candidate Forum on October 1
On October 1, University of Evansville will be joining various community partners to host a WISE and WELL Candidate Forum, Embracing Evansville's Health and Wellness Focus in Graves 100. The event will take place from 6:30- 8 p.m. The University Community and all students are invited to attend. Please R.S.V.P to sm305@evansville.edu.
UE PT Graduate to Give Homecoming Lecture
The University of Evansville fifth annual Homecoming Lecture is planned for September 26, at 10:00 a.m., in Eykamp 252, Ridgway University Center. The speaker will be Tara Halably, physical therapist at Worldwide Wrestling Entertainment. Halaby received her masters of physical therapy degree from UE in 2007. The event is free and open to the public.
During her lecture, Halaby will be sharing her career experience working for WWE and describe how her educational foundation from UE helped fuel her career. For the past two years, Halaby has been working at the WWE Performance Center in Orlando, Florida, as its only staff physical therapist. Along with Halaby, the medical team at the WWE Performance Center is composed of a medical coordinator, two physicians and three athletic trainers. Approximately 70 men and women train daily at center, learning what it takes to become the next WWE superstar or diva.
For the full schedule of events, visit www.evansville.edu/alumni. For more information, contact alumni@evansville.edu or 812-488-2586.

Graduate School Fair next week
A Graduate School Fair is planned for Wednesday, September 30, 1-3 pm, on the Ridgway University Center East Terrace.
Registered schools:
- Campbellsville University
- Indiana State University Genetic Counseling
- Indiana Tech - Evansville
- Indiana University Kelley School of Business (Graduate Accounting) (Information Systems Program)
- Indiana University School of Social Work
- IU Lilly Family School of Philanthropy
- IUPUI Graduate School
- IUPUI School of Public and Environmental Affairs
- Kelley School of Business Indianapolis
- Purdue University
- Southern Illinois University School of Law
- The University of Indianapolis
- University of Louisville Brandeis School of Law
- USI Graduate Studies
- Valparaiso Law

Circle K Meeting
Interested in volunteer work? Want to fulfill some volunteer hours? Come to our Circle K International meeting on September 29 at 9 pm in Hyde 103. We help the community, while building relationships throughout the city and school.
2016 LinC Graduate Portraits Clarification
The LinC would like to clarify several typos in the letter that went out to those students with 88 or more hours who will graduate in either December 2015 or May 2016 that concerns 2016 yearbook graduate portraits.
The dates of graduate portraits are Oct. 19–21, Monday–Wednesday. Appointments can be made starting Monday, Sept. 28 and continue through Oct. 16. If anyone has any additional questions, please call Student Publications at (812) 488–2846.

Innovation and Re-Investment Fund Proposal Deadline Fast Approaching
Please be reminded that the due date for the next round of proposals to the Innovation and Re-Investment Fund is September 30.
Application material can be found in Ace Link by clicking "Areas" and then "Programs Task Force."
Also, those proposals awarded in the first round are now available to view. You will find the awarded proposals in the same "Programs Task Force" area on Ace Link.
Should you have questions about the next round submissions, please contact Shane Davidson, vice president for enrollment and Programs Task Force chair, at sd10 or x2477.

Be part of a research study!
It's as easy as breathing! Dr. Kyle Kiesel and students in the Department of Physical Therapy are searching for individuals to participate in a research study investigating the relationship between breathing and movement. Participants should be between 20-50 years old. The testing session is a one-time commitment lasting approximately 45 minutes. Testing takes place Mondays, 8 a.m.-2 p.m. Contact aw279@evansville.edu if interested to schedule your testing session.
Oakhill Pharmacy Closed-student information
The University of Evansville Student Health Center was notified on September 21 by Oak Hill Pharmacy that they would be closing their business effective immediately.
All student prescriptions have been transferred to Walgreens Pharmacy located on the S.E. corner of Green River and Lynch Roads. We were informed that they will continue delivery to UE Health Center Monday thru Friday. Their phone number is 812-475-9541.
We apologize for any inconvenience this may cause students, please call the Health Center if assistance is needed at 812-488-2033.
Volunteering Opportunity at Audubon State Park
There will be a volunteering opportunity at Audubon State Park on Saturday, Sept. 26, from 8:30 a.m.-noon. Meet at the Park Office/Welcome Center. Lunch will be provided
National Public Lands Day is the nation's largest single-day volunteer effort for America's public lands. This year marks the 21st annual celebration and we'd love you to join in. Lunch will be provided for volunteers. This is a great opportunity for church groups, scouts and others to help beautify the park. Volunteers should wear appropriate clothing for the weather and for trail improvement projects.
Groups and individuals interested in volunteering should contact Mark Kellen. Staff Contact: Mark Kellen at (270) 826-2247 or mark.kellen@ky.gov

Jessica Bock Lofton and Family
Condolences are extended to Jessie Lofton, assistant professor of mechanical and civil engineering, on the death of her father, Don Bock. He passed away on Wednesday, September 23.
Visitation will be 2:00-5:00 p.m. on Saturday, September 26, at Milner and Orr Funeral Home in Paducah, Kentucky. Following Mr. Bock's wishes, there will be an outdoor celebration of life that evening. Directions can be obtained at visitation or by private message to the family.
In lieu of flowers, the family wishes donations be considered to the National Parkinson Foundation (200 SE 1st St., Ste. 800, Miami, FL 33131) or the MCHS Dugout Club (baseball booster – 2057 US Hwy 68 W, Benton, KY 42025).
MVC play begins for Evansville Volleyball
A trip through Iowa marks the beginning of the Missouri Valley Conference schedule for the University of Evansville volleyball team as the Purple Aces play their first league game on Friday evening.
Drake will be the opponent for the opener on Friday evening before Evansville heads to Cedar Falls for a 7 p.m. tilt against UNI. Both matches will be carried live on ESPN3.
UE is trying to change a trend that has seen the team go 4-14 in each of the last four seasons in league play. In the three seasons before that, the Aces combined to go 21-33, including an 8-10 mark in 2008. That was the last time Evansville advanced to the conference tournament. The last win in a conference opener for UE came in 2011 against Bradley.
Over the last three years, Evansville has enjoyed success against its first MVC opponents this season - Drake. The Purple Aces have won three of the last four tilts against the Bulldogs and four of the last six overall. The squads split last year's matches with the road team coming out on top each time. In UE's win, Ashley Ring posted 26 kills while Genesis Miranda notched 18.
For the second time this season, Stephanie Cerino was named to an All-Tournament Team as her efforts in the Chippewa Challenge earned her a nod on the team. In three matches, Cerino tallied 25 kills and hit .174. She recorded 19 digs and three service aces while being responsible for eight total blocks.
Standing at 9-8, Drake is nearing its win total of 11 from last season. Their win total is tied for the 4th-most in the conference. Offensively, the Bulldogs are led by Makena Schoene. With 3.30 kills per set, Shoene ranks 4th in the league. The also ranks in the top five in the Valley in points with 3.87 per frame. On defense, Drake has notched 16.22 digs per set, a tally that puts them third in the conference.
Despite an overall mark of 6-7, Northern Iowa has played one of the toughest schedules in the country. Four of their six losses have come to top competition in Kentucky, USC, Baylor and Iowa State. Just as impressive are wins over Creighton, Cincinnati, Butler and Alabama. Kayla Haneline is one of the top offensive players in the league, ranking 4th in the league in points per set with 3.97 and 7th in kills at 3.08 per set. On defense, the Panthers sit atop the conference with 17.38 digs per set.
- INFO: For all of the latest information on University of Evansville volleyball, log on to the sport page on GoPurpleAces.com or follow the program on Twitter via @UEAthletics_VB.
- DONATE: For information on giving to UE Athletics or its individual athletics programs, visit the DONATE tab on the top of GoPurpleAces.com.
- TICKETS: To purchase tickets for University of Evansville athletics events, log on to GoPurpleAces.com and click on the TICKETS tab on top of the page.

UE Men's and Women's Soccer Earn NSCAA College Team Academic Award
The University of Evansville men's and women's soccer programs were honored by the National Soccer Coaches Association of America (NSCAA) on Wednesday for their academic achievements.
UE was one of only 217 colleges and universities to have both the men's and women's soccer teams receive the NSCAA College Team Academic Award for the 2014-15 school year. The award is presented to teams with a cumulative GPA of 3.0 or higher.
The Evansville men's soccer program earned a cumulative grade-point average (GPA) of 3.14 under the guidance of first year head coach Marshall Ray. The Aces were one of 307 men's programs across all divisions of the NCAA to garner the award.
"When we are recruiting student-athletes, we always tell them we are going to put them in an environment where they will have to compete academically as well as athletically," said Ray. "To consistently receive this award shows our players embrace that competition. A special thanks goes to our academic support staff and Debbie Kassenbrock. This is an honor for our players and the entire program. It is what the University of Evansville is all about."
The men's soccer team has now received the NSCAA Academic Award four years in a row and seven times overall.
The UE women's soccer program earned a cumulative GPA of 3.47 under eighth year head coach Krista McKendree. The team GPA was the second highest of any Missouri Valley Conference school in women's soccer this season. The Aces were one of 558 women's programs across all divisions to receive the award.
"I am glad our program has continually received this award," said McKendree. "It is a testament to the type of student athlete we recruit, the emphasis our program and department puts on academics, and the support we receive from academic services and our professors."
This is the ninth consecutive year that the women's soccer team has received the annual award and the 11th time overall.
Founded in 1941 and based in Kansas City, Mo., the NSCAA has grown into the world's largest soccer coaches' organization that serves members at every level of the game. The NSCAA works every day to inspire coaches and ignite their passion for the game so they pass it on to players and others in the soccer community. We fulfill that goal through three core values: "Learn. Participate. Belong."
INFO: For all of the latest information on University of Evansville athletics, log on to the sport page on GoPurpleAces.com or follow the program on Twitter via @UEAthletics.
DONATE: For information on giving to UE Athletics or its individual athletics programs, visit the DONATE tab on the top of GoPurpleAces.com.
TICKETS: To purchase tickets for University of Evansville athletics events, log on to GoPurpleAces.com and click on the TICKETS tab on top of the page.

Contribute to AceNotes
To have content considered for inclusion in AceNotes, please submit a Marketing Request Form. Deadline for submission to AceNotes is 10:00 a.m. on the requested date of publication. Only articles concerning UE related/sponsored activities will be accepted. Articles submitted to AceNotes may be edited for length and clarity. Submitter contact information is at the end of each article.