| | |
| --- | --- |
| AceNotes Today | Wednesday, September 23, 2015 |
United Way Campaign Packets Have Been Distributed!
Be an EARLY BIRD with your United Way Pledge!?
UE's United Way campaign will take place September 28 - October 2. Keep an eye out in AceNotes throughout the campaign to see how United Way has impacted those within our own UE family.
Turn in your pledge card by 5:00 p.m. on Monday, September 28, and you will be eligible for the Early Bird prize of an iPad!
Please read the information in your packet and if you have any questions, feel free to contact Office of Human Resources at ext. 2943.
Lastly, be sure to give to the United Way campaign!
Forever Purple Combines Homecoming and Family Weekend
Forever Purple: Homecoming and Family Weekend is coming up this weekend, September 25-27. This year Homecoming Reunion Weekend and Family Weekend have been combined for one weekend with lots of activities.
Faculty, staff and their families are invited to join students, parents and alumni at the Forever Purple Carnival on Saturday, September 26, from 2:00 and 6:00 p.m. on the East Terrace Lawn outside of the Ridgway University Center. Those attending can enjoy food, games, and prizes.
A soccer doubleheader will fill the afternoon with the women facing Loyola at 3:00 p.m. and the men taking on Drake at 6:00 p.m. Hall of Fame coaches Mick Lyon '89 and Fred Schmalz, along with members of the 1985 and 1990 NCAA final four teams, will be recognized at the men's match.
The grand finale of the evening will be the first ever fireworks show on campus held following the men's soccer match (approximately 8:15 p.m.). The best viewing will be from the practice field north of McCutchan Stadium.
For the full schedule of events, visit www.evansville.edu/alumni. For more information, contact alumni@evansville.edu or 812-488-2586.
Final Day for Online Registration for Forever Purple Homecoming & Family Weekend
Tonight, at 11:59 p.m., online registration will end for Homecoming & Family Weekend Registrations. Students can have their family register after today, by calling 812-488-2586. Be sure to have your parents check-in at Headquarters. There will be some nice free items given away and a chance to win a $50 gift certificate for the UE Bookstore!
Forever Purple Weekend Events
This year the University of Evansville will celebrate Homecoming and Family Weekend together during the Forever Purple Weekend. On Saturday, Sept. 26th there will be several events in which to participate. The afternoon begins with a student organization carnival hosted by SAB with 20 activities to participate in. Games, prizes, and food as well as a dunk tank, obstacle course, human spheres and bouncing horse races. Kids are welcome to attend this fun event. The Men's and Women's Soccer team will play at Black Beauty Field at 3 pm (women) and 6 pm (men). During halftime of the men's game we will announce the finalists and of Mr. and Miss UE and crown the winners. Following the men's game there will be a fireworks display with viewing in the field north of McCutchan Stadium. Finally, the evening entertainment will be a comedy percussion group called rePercussion in Eykamp Hall in Ridgway University Center at 9 pm.
UE Athletics Yard Sale Extravaganza during Forever Purple Weekend
The University of Evansville Athletics Department is announcing a one-of-a-kind, everything must go, Yard Sale Extravaganza as part of the Forever Purple Homecoming this weekend.

The event takes place on Saturday, Sept. 26 beginning at 2:00 p.m. CDT in the Maikranz Gym of the Carson Center. The two-hour sale is a must for any true Purple Aces fan.
Items include jerseys, hats, jackets, pullovers, track suits, gym bags, socks, shin guards and more. Relics from all of the UE Athletic programs are available including historical items like the jerseys from the 2006 Missouri Valley Conference Championship baseball team, goalkeeper uniforms from the men's and women's soccer teams, and assorted items from the men's and women's basketball programs.
Prices start at $1 for Marty Simmons bobbleheads. $5 items include hats, t-shirts, travel bags, shin guards and socks (five for $5). All jackets, pullovers, and pants are $10. Fans can also purchase jerseys for $20. Uniforms from the 2006 MVC Championship team will be $25.
The event will be held in the Maikranz Gym in the Carson Center. Doors open at 2:00 p.m. CDT and ends at 4:00 p.m. CDT.
Homecoming ranges from Sept. 25-27 at UE. There will be a soccer doubleheader on Saturday, Sept. 26, as the women's team hosts Loyola at 3:00 p.m. CDT and the men's team plays Drake at 6:00 p.m. Festivities include a Forever Purple Carnival, an athletics yard sale, on field recognitions (Hall of Fame coaches Mick Lyon and Fred Schmalz, members of the 1985 and 1990 NCAA Final Four teams), and the first-ever fireworks show on the UE campus.

UE Bookstore Hours and Sale during Forever Purple Weekend
The UE Bookstore will have extended hours during Forever Purple (Homecoming & Family) Weekend (September 25-27) and will offer 15% off the regular price of all UE clothing and gift sales during the following hours: Friday from 8 a.m.-6 p.m., Saturday from 10 a.m.-4 p.m. and Sunday from Noon-2 p.m. Stop in and get some UE gear and save.
Video Coaching and General Info Sessions for the Changemaker Challenge
Need help getting started on your 3-minute video entry for the Changemaker Challenge? General information and video training sessions are available in Hyde Hall, Room 227 to all Changemakers.
Wednesday, September 23
3:00 – 4:00 p.m. – General info/ Q & A
4:00 – 5:00 p.m. – Video Training/Coaching
Thursday, September 24
3:00 – 4:00 p.m. – Video Training/Coaching
4:00 – 5:00 p.m. – General Info/Q &A
Private coaching available Monday/Wednesday/Friday from 3:00 – 5:00 p.m. and Tuesday/Thursday from 3:00 – 4:00 p.m. Email Patrick Odoyo (po22) for an appointment.
Sessions will provide students with opportunities to learn the basics of video production, learn video tools available on campus and online, and ask any questions regarding the video process or the Changemaker Challenge in general. Video submissions up to 3 minutes in length addressing this year's theme "Evansville Strong: Local to Global" are due before midnight on Friday, October 2. Challenge finalists will be announced on October 15. The final pitches and awards presentation will be held on Thursday, October 29.
For more information, visit www.evansville.edu/cc.

I-House: Pakistan
This Wednesday's I-House features Pakistan with Usama Bin Tauqeer and Rahema Obaid as the presenters! Rahema is majoring in economics, and her favorite hobbies are reading and listening to music. Her favorite part about UE is the diversity and friendliness of the student body!
Make sure you guys come out at 7 p.m. to the 1959 Lounge on the second floor of Ridgway University Center to hear all about Pakistan!

Writing Center Bootcamp: Thesis Statements
Learn the basics of thesis writing this Wednesday, September 23, from 5:00 – 5:45 p.m. in the Writing Center. This session will address what the thesis is, why it is important, and how it should be structured. We will also cover some basic tips on organizing essays. Hope to see you there!
Award Winning Documentary on HPV Epidemic to be Shown on Campus
An award-winning documentary, "Someone You Love: The HPV Epidemic." will be shown on campus on September 23. The showing will be in Eykamp Hall in Ridgway University Center and will begin at 6:00 p.m. and is expected to last until 8:00 p.m. Admission is free.
Flu Shots Available Monday
Tri State Community Clinics will be offering flu shots on Monday, Sept. 28, 2 pm - 6 pm in the UE Employee Medical Center (Sampson Hall-Crayton E. and Ellen Mann Health Center). Flu shots are FREE to employees on the UE health insurance as well as any of their family members that are on the insurance. Other participants will pay $20 (cash only) & will receive a receipt to submit for reimbursement through their insurance.
Lunch and Lead on Thursday, September 24
Meet, eat and discover leadership at Lunch and Lead! We invite you to our session on Thursday, September 24, from 12:15 p.m.-1:15 p.m. The topic will be "Emotional Intelligence." The speaker will be Assistant Professor of Philosophy Lisa Kretz. Bring your lunch and meet us in Eykamp 252, Ridgway University Center.
Lunch and Lead is a Ted Talk style presentation and discussion session. All members of the UE community are welcome.
For a full schedule and more details visit: https://www.evansville.edu/studentengagement/leadershipLunchAndLead.cfm
Indiana University Law Day
Indiana University Law Day 2015 is October 8, 11:00 a.m. to 3:00 p.m., in Alumni Hall, Indiana University Memorial Union.
Talk with over 120 institutions about admissions requirements, your qualifications, employment, specialties, financial aid, and any topic of interest to you.
Fair registration is through UE JobLink. Click Jobs Tab -> Enter 901414 in the search bar (this is the posting number)
The University of Evansville will provide transportation. There is a $10.00 deposit required that will be refundable upon attendance.
Constitution Day Panel on Religious Liberty Tomorrow
Are you concerned about whether your religious faith is protected in the workplace? Are you unsure about how religious views should be accommodated in public settings? A panel discussion on religious liberty will be held on Thursday, September 24, at 4 p.m. in Eykamp 253 in Ridgway University Center. Speakers will address the legal, constitutional, ethical and religious dimensions of this subject -- and, yes, Rowan County Clerk Kim Davis' name will be mentioned more than once. This event is free and open to the public, and it is part of the observance of Constitution Day at the University of Evansville.
Fiddick Lecture to Discuss "American Sports and Political Activism"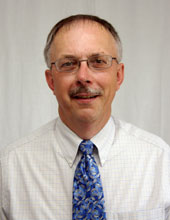 The University of Evansville's Department of History is proud to welcome Steven P. Gietschier, university curator and associate professor of history at Lindenwood University, for the 14th annual Thomas C. Fiddick Memorial Lecture.
Gietschier will present "'From Before Jackie Robinson to After Ferguson.' American Sports and Political Activism" at 7 p.m. on Friday, October 30, in Room 170 of the Schroeder School of Business Building. His lecture is free and open to the public.
In the wake of professional athletes commenting publicly on the events in Ferguson and other acts that have led to community protests, Gietschier will examine the long history of American athletes getting involved in political or social activism. He will explore the circumstances where American athletes have stepped away from their games and into the larger arena in which we all live, as well as the times when they have they not. He will examine why these decisions were made and the results of these decisions.
Gietschier earned his BSFS in International Affairs from the School of Foreign Service at Georgetown University and his MA and PhD in history from The Ohio State University. Before being appointed to the Lindenwood faculty in 2009, he worked for the Ohio Historical Society, the South Carolina Department of Archives and History, and The Sporting News. He joined the staff of The Sporting News in 1986, as the publication was celebrating its centennial, to take charge of the company's archives. He turned a chaotic collection of books, periodicals, photographs, index cards, clippings, and other materials into the Sporting News Research Center, one of the outstanding special libraries specific to sport, especially baseball, in the United States. He also wrote the annual "Year in Review" essay in the Baseball Guide and edited the Complete Baseball Record Book for five years.
"Steve Gietschier is an extremely distinguished historian of American sports and we are absolutely thrilled to bring him to the University of Evansville to deliver the Fiddick Lecture and interact with students in class," said James MacLeod, UE professor of history and director of the Fiddick Memorial Lecture Series. "Professional athletes have played an important role in our nation's politics over the years, and we are very much looking forward to having one of the country's leading sports historians with us for the Fiddick Lecture."
"It is especially appropriate," added MacLeod, "Given Tom Fiddick's lifelong passion for professional sports, especially baseball."
Fiddick, for whom the Fiddick Memorial Lecture is named, served as professor of history at the University of Evansville from 1963 to 2002. In his 39 years at the University, he was a dedicated teacher, a productive scholar, and a tireless fighter in the cause of justice. His untimely death on the day of his retirement in 2002 stunned the entire UE community, especially his many former students. It was from the former students' efforts in particular, with the support of Fiddick's friends and the University, that the annual Thomas C. Fiddick Memorial Lecture was established.
UE PT Graduate to Give Homecoming Lecture
The University of Evansville fifth annual Homecoming Lecture is planned for September 26, at 10:00 a.m., in Eykamp 252, Ridgway University Center. The speaker will be Tara Halably, physical therapist at Worldwide Wrestling Entertainment. Halaby received her masters of physical therapy degree from UE in 2007. The event is free and open to the public.
During her lecture, Halaby will be sharing her career experience working for WWE and describe how her educational foundation from UE helped fuel her career. For the past two years, Halaby has been working at the WWE Performance Center in Orlando, Florida, as its only staff physical therapist. Along with Halaby, the medical team at the WWE Performance Center is composed of a medical coordinator, two physicians and three athletic trainers. Approximately 70 men and women train daily at center, learning what it takes to become the next WWE superstar or diva.
For the full schedule of events, visit www.evansville.edu/alumni. For more information, contact alumni@evansville.edu or 812-488-2586.

Psychology Club Call Out Meeting!!
Psychology club will have its first meeting on Thursday, September 24, in Room 162, Schroeder School of Business Building from 6:30 pm until 8 pm. This meeting will also include a senior panel where you can learn about different pathways to take in the field of psychology by listening to seniors and asking them questions about where they are going!
Seniors will talk about Graduate school, Medical school, Law school, Human Resources, Social work, and Neuroscience!
Anyone is welcome to join!
Graduate School Fair next week
A Graduate School Fair is planned for Wednesday, September 30, 1-3 pm, on the Ridgway University Center East Terrace.
Registered schools:
- Campbellsville University
- Indiana State University Genetic Counseling
- Indiana Tech - Evansville
- Indiana University Kelley School of Business (Graduate Accounting) (Information Systems Program)
- Indiana University School of Social Work
- IU Lilly Family School of Philanthropy
- IUPUI Graduate School
- IUPUI School of Public and Environmental Affairs
- Kelley School of Business Indianapolis
- Purdue University
- Southern Illinois University School of Law
- The University of Indianapolis
- University of Louisville Brandeis School of Law
- USI Graduate Studies
- Valparaiso Law

UE Conference for Alumni of the Natural Sciences and Mathematics Is Sept 25-27
The University of Evansville Annual Conference for Alumni of the Natural Sciences and Mathematics is September 25-27. Several events are planned. The public is invited to attend.
The Dr. Guy Banta Distinguished Lecture Series is Friday, September 25 at 3:00 p.m. in Room 102, Koch Center of Science and Engineering on UE's campus. Speaker Kimberly Fessel will discuss "Playing it by ear -- the art of interdisciplinary STEM"
Fessel graduated from UE in 2006 with a BS in applied mathematics and professional chemistry. She earned an MS in applied mathematics in 2009 and a PhD in mathematics in 2013, both from Rensselaer Polytechnic Institute. Fessel is currently a postdoctoral fellow at the Mathematical Bioscience Institute at the Ohio State University. She is primarily interested in mathematical biology, asymptotic methods, and combining analytics with numerics to arrive at system solutions. Current areas of research include modeling cancer lineage, analyzing glucose-insulin dynamics, and developing a comprehensive model for the transduction of mammalian cochlea. Her talk will touch on this work and describe her own journey through several branches of STEM.
Also on Friday, there will be a Natural Sciences and Mathematics Reception from 5:00-7:30 p.m., in UE's Melvin Peterson Gallery.
For more information, download the flyer.
UE Newman Club Welcomes 2015-2016 Seminarians!
The Newman Club, UE's Catholic Campus Ministry, would like to welcome our 2015-2016 seminarians, Ambrose and Tam, as they begin their year-long internship here with the UE community! Both are currently seminarians at St. Meinrad Archabbey in nearby St. Meinrad, IN.
Ambrose and Tam will be at Jazzman's every Wednesday from 4:30-6:00 PM, so please feel free to come by and say hi!
Please call/text Kristel at (812) 760-8610 for more information!
Oakhill Pharmacy Closed-student information
The University of Evansville Student Health Center was notified on September 21 by Oak Hill Pharmacy that they would be closing their business effective immediately.
All student prescriptions have been transferred to Walgreens Pharmacy located on the S.E. corner of Green River and Lynch Roads. We were informed that they will continue delivery to UE Health Center Monday thru Friday. Their phone number is 812-475-9541.
We apologize for any inconvenience this may cause students, please call the Health Center if assistance is needed at 812-488-2033.
The University of Evansville Announces "The UE Guarantee"
The University of Evansville has announced "The UE Guarantee," which will be offered to students entering the University in the fall of 2016. This commitment is part of the UE's ongoing mission to provide its students with an affordable, high quality education that will prepare graduates for lives of meaning and accomplishment.
The UE Guarantee consists of five specific assurances:
• Students are guaranteed to graduate in four years, or the fifth year will be paid for by the University
• Students are guaranteed that they will engage with talented and dedicated professors. The student-to-faculty ratio is 14:1; two-thirds of UE classes have less than 20 students.
• Students are guaranteed that they will receive a scholarship.
• Students are guaranteed access to at least one internship and lifetime access to career support services from UE's Center for Career Development.
• Students are guaranteed that they will have the chance to study abroad. UE will offer a $1,000 travel grant to students who are unable to study abroad by the beginning of their senior year.
"The UE Guarantee is a natural product of what we already do," said UE President Thomas A. Kazee. "It's a promise to our students that we will make the resource commitments necessary to continue providing the opportunities, talented faculty, and academic experiences that will lead to their success while at UE and after graduation."
While most students and their parents understand the advantages that come from an education at a university such as UE, there is often a perception that the tuition might be unaffordable.
"One shouldn't assume that a school is unaffordable based on the official tuition dollar amount, the so-called sticker price" advised UE Vice President of Enrollment Shane Davidson. "For example, at UE, virtually all freshmen entering in fall 2015 received an academic scholarship, making the average net tuition price just under $13,000 for the 2015-16 academic year."
Another important element for students and parents to consider when choosing a college is what will happen after graduation, Kazee added.
"At UE, our innovative Center for Career Development works with students to help them determine and achieve their career goals," said Kazee. "Students have access to internships and other experiences that prepare them for success. The job and graduate placement rate for our Class of 2014 was 93 percent, with a $42,500 median salary for those employed six months after graduation."
According to UE Executive Director of International Programs Wes Milner, another significant factor in finding the right college is the quality of its study abroad program.
"Understanding other countries and cultures is imperative for success in today's global marketplace," he explained. "At UE we encourage students to study, intern, or engage experientially in an international setting. We offer many opportunities to study abroad, including Harlaxton, our British campus in Grantham, England. We are very proud that it was ranked the best study abroad program in America by Best College Reviews."
For more information on the UE Guarantee, visit www.evansville.edu/guarantee.
Rental Books can be Purchased
Just a reminder from the UE Bookstore that if you rented a textbook in the Bookstore and now feel that you would like to purchase the book instead, stop by the Bookstore. The Bookstore will apply the rental fee you paid to the purchase price of the book if you so decide to purchase the book. If you have any questions please contact the Bookstore.
Volunteering Opportunity at Audubon State Park
There will be a volunteering opportunity at Audubon State Park on Saturday, Sept. 26, from 8:30 a.m.-noon. Meet at the Park Office/Welcome Center. Lunch will be provided
National Public Lands Day is the nation's largest single-day volunteer effort for America's public lands. This year marks the 21st annual celebration and we'd love you to join in. Lunch will be provided for volunteers. This is a great opportunity for church groups, scouts and others to help beautify the park. Volunteers should wear appropriate clothing for the weather and for trail improvement projects.
Groups and individuals interested in volunteering should contact Mark Kellen. Staff Contact: Mark Kellen at (270) 826-2247 or mark.kellen@ky.gov

Plikuhn Presents at American Sociological Association Workshop
Mari Plikuhn, assistant professor of sociology, presented her paper "Connecting Non-Majors to Sociology" last month at the Section on Teaching and Learning workshop at the annual meetings of the American Sociological Association in Chicago. Travel for this presentation was supported by the Eykamp Center for Teaching Excellence Teaching Conference Grant and the Ridgway Faculty Excellence Grant.
Reed Performs at Illinois College
Douglas Reed, University Organist Emeritus/Professor of Music Emeritus, performed American composer William Bolcom's Fantasia for organ and brass with the American Brass Quintet at Illinois College, Jacksonville, IL, on September 19. In this opening concert of IC's 2015-16 Fine Arts Series ("Made in America"), Reed also performed selections from William Albright's Organbook III, premiered by the composer in Neu Chapel at the University of Evansville's Church Music Festival and Clinic in 1979. Bolcom's Fantasia was commissioned by the Evansville Chapter of the American Guild of Organists in honor of Dr. Reed's teaching career and was premiered at First Presbyterian Church, Evansville in April.

Robert Dion Helps to Select United States Magistrate Judge
Robert Dion, chairperson of the Department of Law, Politics, and Society and associate professor of political science, was recently asked to serve on the Merit Selection Panel that was created to find a replacement for Magistrate Judge William Hussmann, who is retiring from the federal bench in January after serving for 27 years. The 12-member panel was created by Chief Judge Richard Young on behalf of the District Judges of the Southern District of Indiana. In a series of intensive meetings, the panel scrutinized the many applications, then conducted a marathon of interviews, then deliberated over its recommendations. When the process was over, it was announced that Matt Brookman, Assistant U.S. Attorney, will be appointed to an 8-year term as the next Magistrate Judge. As it happens, Brookman has been teaching Constitutional Law to students at the University of Evansville for the past several years as an adjunct in the Law, Politics, and Society department.
UE Men's Soccer at Indiana Tonight
The University of Evansville men's soccer team (2-3) travels up I-69 to play at Indiana University (3-3-1) today, Sept. 23. The match will be held at Bill Armstrong Stadium and begin at 7:30 p.m. EDT (6:30 p.m. CDT).
TAILGATE PARTY
The UE Alumni Association is holding a tailgate at IU. Join UE alumni, friends, parents, and Schroeder Family School of Business accounting students for a pre-game tailgate and stay to cheer on the Aces Men's Soccer Team as they battle the Hoosiers! The tailgate will begin at 6:00 p.m. EDT in Lot 12 at IU. Game tickets are $2 as kids two and under are free.
Sandwiches will be provided at the tailgate. Please bring a snack to share with the group, and your own beverages. Alcohol is permitted, no glass bottles! Lawn chairs would also be good to bring, if you would like a place to sit.
Game tickets will be available for pick-up from tailgate.
Questions? Contact alumni@evansville.edu or 812-488-2586.
FOLLOW ALONG
You can watch live on BTN Plus or listen live on WUEV 91.5 FM

Kayla Katterhenry wins Loyola Fall Invitational
Kayla Katterhenry made it 2-for-2 as she fired a 1-under 72 in the final round to clinch the Loyola Fall Invitational by six shots on Tuesday at Flossmoor Country Club.
Her 72 on Tuesday was the lowest round by any participant in the event as she was the only player to shoot a round under par. Coupled with her two rounds of 74 on Monday, Katterhenry's final day total of 72 helped her finish the event with a 1-over 220. It was six shots ahead of Chicago State's Rachel Johnson, who finished with a 226.
"I played it safe today and never got in any trouble," Katterhenry said. "I was consistent in all three rounds with nothing higher than a bogey."
Making the day even better was the overall performance of the squad. The Purple Aces came home in fourth place out of 10 teams in the tournament with a score of 966.
Behind Katterhenry was Maggie Camp. The junior capped off the event with an 83 and finished with a 3-round total of 245. That placed her in a tie for 27th. One behind her was sophomore Giulia Mallmann, who also carded an 83 on Tuesday to finish with a 246. She tied for 29th.
Tying for 42nd overall was Maria Pickens. Her Tuesday round checked in at an 89 as she registered a 255 in three rounds of play. Madison Chaney also tallied an 89 on the final day and completed the invitational with a 264. Individual Carly Waggoner notched an 88 on Tuesday to finish with a 258. She tied for 45th. Rachel Marchi also played as an individual, finishing the day with a 93 to card a 3-round total of 276.
Southern Illinois took top team honors in the event as their third-round score of 311 gave them a final total of 930. The Salukis came home nine strokes ahead of second-place Chicago State. Loyola was third with a 960 while Evansville clinched the 4th spot with a 327 in round three.
The Aces have this weekend off before returning to the course on Oct. 5 for the Butler Invitational. It will be held at Highland Country Club in Indianapolis.
- INFO: For all of the latest information on University of Evansville golf, log on to the sport page on GoPurpleAces.com or follow the program on Twitter via @UEAthletics.
- DONATE: For information on giving to UE Athletics or its individual athletics programs, visit the DONATE tab on the top of GoPurpleAces.com.
- TICKETS: To purchase tickets for University of Evansville athletics events, log on to GoPurpleAces.com and click on the TICKETS tab on top of the page.
Contribute to AceNotes
To have content considered for inclusion in AceNotes, please submit a Marketing Request Form. Deadline for submission to AceNotes is 10:00 a.m. on the requested date of publication. Only articles concerning UE related/sponsored activities will be accepted. Articles submitted to AceNotes may be edited for length and clarity. Submitter contact information is at the end of each article.