| | |
| --- | --- |
| AceNotes Today | Monday, September 14, 2015 |
Newman Club Presents "Keeping Your Faith in College" Tonight
The Newman Club, UE's Catholic Campus Ministry, would like to invite everyone to join us TONIGHT (9/14 at 5pm) for our first dinner program of the year, "Keeping Your Faith in College," presented by the Newman Club Leadership Team. Homemade pizza, salad, and dessert is on the menu this week! Dinner programs are held each Monday from 5-6:30pm at the Newman Center (across from campus on Lincoln Avenue), and we hope you will join us for these evenings filled with friends, food, and faith! All are welcome!
Please call or text Kristel Riffert at (812) 760-8610 for more information!

Lunch and Lead Series Starts September 15
Meet, Eat and Discover Leadership at Lunch and Lead!
Lunch and Lead is a Ted Talk style presentation and discussion session. All members of the UE community are welcome. We invite you to our session on Tuesday September 15, 2015 at 12:15pm-1:15pm on the topic of Servant Leadership in Eykamp 252. Lunch provided to those who RSVP to cf107.

Dr. Gordon to present at the monthly Evansville Audubon Society Meeting
Dr. Noah Gordon of the biology department will give a presentation entitled, "Invaders from the South: Notes on Frogs of southwest Indiana and western Kentucky", at the monthly meeting of the Evansville Audubon Society (EAS) on September 15, 2015. The program is scheduled for 7 pm at the Wesselman Woods Nature Preserve. All EAS programs are open to the general public. Join us this month as Dr. Gordon shares information from his exciting research on frogs occurring in the Tri-State area.
I-House: UNICEF & International Club
This week's I-House will be a special presentation by UNICEF along with an announcement from International Club. You won't want to miss this opportunity to learn more about International Bazaar and other exciting international opportunities on campus. Come out to the 1959 Lounge (2nd Floor of Ridgway) at 7pm to learn more!
What is UNICEF?
The U.S. Fund for UNICEF supports UNICEF's work, and other efforts in support of the world's children, through fundraising, advocacy and education in the United States. Recently, the University of Evansville joined one of the many initiatives supported by UNICEF, known as The UNICEF Campus Initiative. The organization is a growing grassroots movement rooted in a belief that college students have a vital role to play in helping the world's children survive. Gabriela Tom, the President of the organization on campus, will give a presentation about UNICEF and provide details about how people can get involved with this initiative.
Health Screenings This Week
Employee Health Screenings will be held this week September 15-17 from 7am – 11am in Eykamp Hall. Employees who are enrolled in the HRA Insurance Plan are eligible to attend and receive HRA Credits. If you participated in the June Health Screenings, there is no need to participate in the September Screenings. Individuals are only eligible to receive credit one-time each year.
Employees can only schedule their appointments for the Health Screenings on Acelink. An employee can schedule up to 2 appointments (employee+spouse) when they sign in to AceLink. An 8-hour fast is required, 12-hour fast is recommended because triglycerides are included with the blood fat/cholesterol testing. Hydration is important when fasting, water and black coffee are allowed prior to testing.
This Week in Music: Faculty Voice Recital
Assistant Professor of Voice Eric McCluskey will present this week's Faculty Recital in Wheeler Concert Hall on Tuesday evening at 7:30 p.m. Entitled "American Art Song," the program will feature various works by several American composers, including such established figures as Aaron Copland and Virgil Thomson as well as more recent composers, such as Steven Mark Kohn and Gene Scheer. Professor of Piano Anne Fiedler will accompany Dr. McCluskey. The concert is free and open to the public.
WUEV Hosts "Bach Meets Baker" Concert Sunday
WUEV will host a concert entitled "Bach Meets Baker" on Sunday, September 20 at 7 pm in Wheeler Concert Hall. The concert will feature one of the world's premiere cellists, Manuel Fischer-Dieskau, as well as Monika Herzig (piano), Jeremy Allen (bass) and Joshua Roberts (drums) playing music ranging from J.S. Bach to jazz legend David Baker and other Indiana Jazz Artists. The event is a fundraiser for WUEV, with tickets being $10, and UE students being admitted free with a valid UE I.D. Pre-order tickets can be purchased on-line at www.uealumnionline.com/WUEVConcertSeries15.
UE Melvin Peterson Art Gallery Exhibit
UE Melvin Peterson Art Gallery Exhibit "Space and Light: Weaving a world" will be displayed at the Melvin Peterson Art Gallery from September 14-October 17. This exhibit is of tapestries by New Harmony artist Laura Foster-Nicholson
Gallery hours are Monday, Tuesday, Friday and Saturday from noon to 3 p.m., and Wednesday and Thursday from noon to 6 p.m.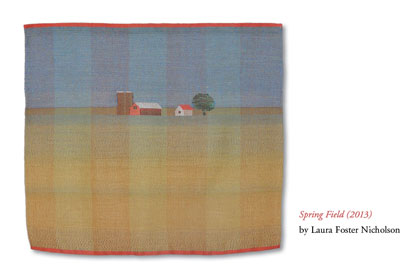 Lambda Chi Alpha Azzip Pizza Giveback
On Monday, September 14, Lambda Chi Alpha will be hosting a giveback at Azzip Pizza located on Evansville's west side. Azzip will donate a portion of the funds made that day to the ARC of Evansville. We encourage as many people as possible to come eat at Azzip to support this great cause. When purchasing your meal at Azzip, just tell the cashier that you are there for the Lambda Chi giveback!
Humanities and Social Sciences Night Set for Wednesday, September 16
Humanities and Social Sciences Night is set for Wednesday, Sept. 16 in Eykamp Hall, Ridgway University Center. Please join us for an evening dedicated to providing post-graduate information to Humanities and Social Sciences students.
At 5:00 p.m., join fellow students for the internship showcase. Five Humanities and Social Sciences students will present their internship experiences to you and a panel of judges. Prizes will be awarded and pizza will be served.
Following the showcase, from 6:30 - 7:30 p.m., students will attend their choice of the following academic sessions, featuring panels of experienced alumni and members of the community:
Archaeology, History, Art History, Classical Studies, English: "Applying Your Humanities Skills in the Professional World"
Communication: "Careers in Communication"
Foreign Languages, International Studies, Political Science: "The Global UE Experience: The Intersection of Academics, Study Abroad, and Experiential Education"
Social Sciences: "College to Career: Opportunities in Social Sciences"
The evening will conclude with a reception for students, faculty, and panelists. Dress is business casual. This event is sponsored by the Office of Alumni and Parent Relations, the Center for Career Development, and in conjunction with ten academic departments. Contact Career Development (488-1083) with questions.
Auction of Old Stone House Furniture, Antiques, Collectibles and Misc.
Earlier this year, the University of Evansville sold the Old Stone House to a private buyer. Many furniture pieces and other collectibles that were not included in the sale but were originally in the home will be sold through a live auction on September 17 in UE's Carson Center, Maikranz Family Gym (small gym) beginning at 10:00 a.m. with doors opening at 9:00 a.m. This auction is for the UE Community and for the general public with proceeds going towards the Ruth and Thomas Morton Jr. Endowed Scholarship that supports students with financial need.
There will be a pre-auction preview for the UE community on Wednesday, September 16 from 2:30 to 4:00 p.m.
For more information about the items being auctioned, go to Curran Miller Auction/Realty, Inc.'s website at www.curranmiller.com and locate the heading titled "Contents of Old Stone House, Live Auction," then click on the "View Auction" button.
Richard Newman Featured at the First Creative Writing Coffee Hour
The first Creative Writing Coffee Hour will take place Wednesday, September 16, at 4 p.m. in the Mel Peterson Gallery in Ridgway University Center. You are invited to join us in welcoming poet Richard Newman as our guest speaker.
Newman is the author of the poetry collections All the Wasted Beauty of the World (Able Muse Press, 2014), Domestic Fugues (Steel Toe Books, 2009), and Borrowed Towns (Word Press, 2005). His poems have appeared in Best American Poetry, Boulevard, Crab Orchard Review, Measure, New Letters, The Sun, and many other periodicals and anthologies. His work has also been featured many times on Garrison Keillor's Writer's Almanac, Ted Kooser's American Life in Poetry, Poetry Daily, and Verse Daily.
He lives in St. Louis where he serves as editor of River Styx, co-directs the River Styx at the Tavern reading series, and plays in the junk-folk band The CharFlies.
Part-time job fair
Need a part-time job for the holidays or beyond? Drop by and meet with area employers at the Seasonal and Part-Time Job Fair!
Wednesday, September 16
11:00 a.m. - 1:00 p.m.
East Terrace (outside Ridgway University Center)
- Professional attire is not required (just stop by)
- Bring many copies of your resume
Schedule an appointment with Center for Career Development to prepare for the fair and perfect your resume! Call (488-1083) or email (career@evansville.edu).

Tobacco Cessation Informational Meetings
All members of the UE Community who are interested in tobacco cessation are invited to attend an informational meeting on Tuesday, September 15 at 5:00 pm or Thursday, September 17 at 4:00 pm. The meetings will be held in Ridgway University Center, Beck Conference Room #219 in the Student Life Suite. If you are interested but can't make either of the meetings, please contact Jamie Adams-Kemper at ja200@evansville.edu or 812-488-2663.
Coffee Hour Series Starts September 16
The University of Evansville's 2015-2016 annual Coffee Hour Lecture series begins Wednesday, September 16. All lectures in the series are free and open to the public, and are at 4 p.m. in the Melvin Peterson Gallery at the University.
The speaker for the September Coffee Hour will be Richard Newman, author of the poetry collections All the Wasted Beauty of the World (Able Muse Press, 2014), Domestic Fugues (Steel Toe Books, 2009), and Borrowed Towns (Word Press, 2005). His poems have appeared in such periodicals and anthologies as Best American Poetry, Boulevard, Crab Orchard Review, Measure, New Letters, and The Sun. His work has been featured on Garrison Keillor's Writer's Almanac, Ted Kooser's American Life in Poetry, Poetry Daily, and Verse Daily. He is editor of River Styx, co-directs the River Styx at the Tavern reading series, and plays in the junk-folk band The CharFlies.
Other lectures planned for this series are:
Wednesday, October 14: Speaker Katie Darby Mullins
Mullins, UE assistant professor of creative writing, has been nominated for a Pushcart Prize and is editing a rock 'n roll crossover edition of the metrical poetry journal Measure. She has been published or has work forthcoming in journals such as Hawaii Pacific Review, Harpur Palate, Broad River Review, Big Lucks, and The Evansville Review. She was a semifinalist in the Ropewalk Press Fiction Chapbook competition and in the Casey Shay Press poetry chapbook competition. She is lead writer and founder of the music blog Katie Darby Recommends.
Wednesday, February 24: Speaker Steve Yates
Yates has been granted Literary Arts fellowships from the Mississippi Arts Commission - two for fiction and one for creative nonfiction. He is the recipient of an individual artist's grant from the Arkansas Arts Council for his fiction. In 2010 Moon City Press published his novel, Morkan's Quarry, portions of which appeared in Missouri Review, Ontario Review, and South Carolina Review. A novella-length excerpt was a finalist for the Pirate's Alley Faulkner Society William Faulkner/Wisdom Award for the Best Novella. Moon City Press published the sequel, The Teeth of the Souls, in March 2015. Two excerpts from it appeared in Missouri Review, one in Elder Mountain: A Journal of Ozarks Studies, and a novella-length excerpt in Kansas Quarterly/Arkansas Review.
Wednesday, March 16: Speaker Corinna McClanahan Schroeder
Author of the poetry collection Inked, and winner of the 2014 X. J. Kennedy Poetry Prize, her poetry appears in such journals as Shenandoah, The Gettysburg Review, Tampa Review, Poet Lore, and Blackbird. The recipient of an AWP Intro Journals Award in poetry, she has a MFA degree from the University of Mississippi and is currently a PhD candidate at the University of Southern California, where she holds a Wallis Annenberg Endowed Fellowship.
Wednesday, April 20: Senior Reading
Each spring the graduating creative writing majors read from their poetry and prose, and the Departments of Creative Writing announces the winners of the Virginia Grabill Writing Awards. Join us for a delightful send-off to our graduating seniors.
For more information, call 812-488-2963.
Free Books
The UE Bookstore store has a limited supply of free books titled "Hiccup Effect" as a part the Red Carpet Premier of the movie "Hiccup Effect Movie" on Sept 20 at Showplace Cinemas in Newburgh. Stop by the Bookstore and pick up a free copy while they last.
Healthy Lifestyle Fall Challenge Starts Next Week
The Fall Healthy Lifestyles Challenge is September 21 – November 15. Complete rules and a weekly tally form is in AceLink>Wellness>Healthy Lifestyle Challenge. If you want to receive weekly tally forms plus additional health information, please click here to sign up. Please contact mw307@evansville.edu with questions.
GAP Alternative Energy Project in Physics Department Installs Weather Station on Koch Center
Assistant Professor of Physics Angela Reisetter and her interdisciplinary team of GAP students recently installed a weather station (made possible in part through a donation from UE physics alumnus David Shelton) on top of Koch Center. Check the weather at this link!
http://www.wunderground.com/personal-weather-station/dashboard?ID=KINEVANS47#history.
They installed it to monitor the amount of wind and solar energy we have up there, and they will be studying the feasibility of alternative energy on campus and making recommendations about how to use it. This will be an ongoing project if students want to participate next semester, including the use of solar and infrared technologies, and continue at Harlaxton under Professor of Physics Jeff Braun in the fall of 2016.
For more information, contact Reisetter at ar250 or Erin Lewis with GAP at el131."

IMPACT Employee of the Month Nominations
The University of Evansville, in pursuit of excellence in service, wishes to recognize a non-faculty employee displaying records of achievement as a leader. Leadership may be demonstrated in any of the following categories: service to the University, service to students, job performance and attitude toward fellow employees.
To be eligible, an employee must be a full-time member of administration or staff. Nominations for the October 2015 IMPACT Employee of the Month are due no later than Tuesday, September 15, 2015. To nominate someone, please go to http://acelink.evansville.edu/tools/employeeaward.

Volunteering Opportunity at Audubon State Park
There will be a volunteering opportunity at Audubon State Park on Saturday, Sept. 26, from 8:30 a.m.-noon. Meet at the Park Office/Welcome Center. Lunch will be provided
National Public Lands Day is the nation's largest single-day volunteer effort for America's public lands. This year marks the 21st annual celebration and we'd love you to join in. Lunch will be provided for volunteers. This is a great opportunity for church groups, scouts and others to help beautify the park. Volunteers should wear appropriate clothing for the weather and for trail improvement projects.
Groups and individuals interested in volunteering should contact Mark Kellen. Staff Contact: Mark Kellen at (270) 826-2247 or mark.kellen@ky.gov

UE Women's Tennis Finishes SIUE Fall Invite on Saturday
The University of Evansville women's tennis team wrapped up the SIUE Fall Invite on Saturday. The Aces concluded their weekend with action against Eastern Illinois, Saint Louis, and host SIUE. On Saturday, the Aces took on Saint Louis and SIUE in singles action and Eastern Illinois in doubles action.
Marina Moreno saw action at flight one singles against Aspen Cervin of Saint Louis, taking the loss by a score of 6-1, 6-0. She then took on Lexi Aranda of SIUE and was defeated 6-0, 6-0. Junior Andjela Brguljan took on Monique Krutak of SIUE and lost by a score of 6-0, 6-1.
Marina Darzyan of Evansville took on Saint Louis's Verginie Tchakarova at flight three singles, losing by a score of 4-6, 6-2, 10-8. Darzyan then took on Mia Frogner of SIUE and lost 6-2, 6-3. Sophomore Kennedy Craig lost at flight four singles to Ally McKenzie of Saint Louis by a score of 6-4, 6-2 and Madeline Hill of SIUE 6-1, 6-3.
Freshman Doreen Crasta was defeated by Kelsey King of Saint Louis by a score of 2-6, 6-2, 10-8. She then went on to take the loss against Ann-Christine Link of SIUE by a score of 6-2, 6-0. At flight six singles, Elizabeth Mendes took the loss to Natalia Yacaman of Saint Louis by a score of 6-0, 6-0 and followed that with a loss to SIUE's Morgan Steffes 6-0, 6-0.
In doubles action, Doreen Crasta and Marina Darzyan took on Eastern Illinois's Ali Foster and Kelly Iden and were defeated by a score of 6-2 at flight one. Hannah Kimbrough and Grace Summers of EIU defeated the Ace's Kennedy Craig and Andjela Brguljan at flight two doubles by a score of 6-2. Lastly, at flight three doubles Elizabeth Mendes and Marina Moreno were defeated by EIU's Srishta Slaria and Kate Stadalninkaite by a score of 6-2.
The Aces will be back in action next weekend when they head to Bowling Green State University to compete in the BGSU Invite.

Deprez and Miranda honored as Aces finish weekend
Following stellar outings in the Dunn Hospitality Tournament, University of Evansville volleyball players Kim Deprez and Genesis Miranda were named to the All-Tournament Team as the Purple Aces finished the weekend at 2-1.
Evansville (5-6) fell to Northern Kentucky (5-5) by a 3-0 final in the last game of the tournament. Miranda led Evansville with 18 kills and Stephanie Cerino tallied ten. Mildrelis Rodriguez posted a match-high 22 digs while Deprez had 13. Lorena Marquez had 39 assists.
"I think this weekend was a great stepping stone for us. I feel like we synced our offense and defense really well, which we have been working at for a while, so that was great to see," Deprez said. "It was very calm on the court like we knew we were going to win. We did not get the result we wanted in our last match, but we learned a lot and are ready to come out on top at our next tournament at Central Michigan."
Miranda was also excited with the weekend and the beginning to Evansville's home schedule.
"This weekend was great and exciting because we played at home," Miranda said. "We all played well and as a team, we improved on a lot of things including defense and blocking. These games will help us to keep working hard and get off to a strong start in the conference."
Early in the first set, Evansville grabbed the early 8-5 lead thanks to two kills apiece from Miranda and Cerino. A 5-0 spurt by the Norse put them on top by a 10-8 score before UE fought back to tie it at 10-10. UE later extended that stretch to go up by a 15-12 margin before a 6-1 run by NKU put them up 19-16. Down the stretch, Northern Kentucky converted as they reeled off the final two points of the set to break at 23-23 tie and take the win.
In the second frame, the Norse once again had the answers late as they took a 25-20 win. Seven ties led to a 12-12 score before Northern Kentucky rallied ahead 16-13 on a UE error. After Evansville tied it up at 17-17, the Norse punched back with a set-ending 8-3 run to go up 2-0.
A 3-0 start to game three looked like it would propel the Aces to a win, but a late rally from the Norse saw them finish off the match. Rocio Fortuny served UE to the early lead. The advantage for Evansville grew to as many as six points at 19-13 as Cerino recorded a service ace. Tristen Simpson helped NKU fight back as a 7-2 stretch saw them trail by one at 21-20.
Evansville looked like it was back on track as a bad set by the Norse gave the Aces a 24-22 lead. It was not to be as Haley Libs notched two kills in a row before Simpson registered her ninth of the set to clinch the match for Northern Kentucky. Simpsons led NKU with 14 kills while Creamer had 12 and Jayden Julian finished the night with 11.
UE will play its final non-conference tournament next weekend in Mt. Pleasant, Mich. The Aces begin the event against host Central Michigan before taking on Nebraska-Omaha and San Jose State.

Times fall as Aces cross country competes at Bradley
Times fell across the board as the University of Evansville cross country squads competed in the Bradley Intercollegiate on Friday afternoon. The men took to the course first for an 8K race while the women ran a 3-mile race, which is just shorter than the usual 5K race. A 5K event is just over 3.1 miles.
Freshman Siena Crews was once again the top finisher for the women. She had a stellar race, coming home in 12th place with a time of 17:49.3. It was a great effort as she lowered her time from last week's debut of 19:01.1. Making her effort even more impressive was that her finish came in a race that featured a total of 110 runners.
Finishing second for the Aces was senior Elizabeth Kingshott. Her time of 18:40.5 was good for 27th place. Ashton Bosler, another freshman for UE, was the third to cross the line for the team. She ran a 19:16.3, which bested last weekend's time of 21:12.0. Bosler came home in 34th place.
Laurel Wolfe and Bailey George wrapped up the top five for Evansville. Wolfe took 48th, running a 19:53.0. She knocked over three minutes off of her debut time last weekend at Angel Mounds. George was two spots behind Wolfe in 50th. She checked in with a 19:56.0. An impressive start to the season has seen George take over six minutes off her PR time from 2013 and put together two stellar races.
Coming in 71st and 72nd were Hayley Elliott and Ashley Torres. Elliott finished the race in 20:53.7 while Torres was 1.6 seconds behind. Also registering times for UE were Anna Loef (21:30.9) and Katherine Beaber (21:41.7). Host Bradley swept the top four positions on their way to the championship. Sisters Caitlin and Kristen Busch finished the race tied atop the leaderboard with a winning time of 16:49.8.
Junior Ross Frondorf led the way for the men. In an 8K race that had 78 runners, Frondorf finished in 32th place in a time of 28:31.3. He knocked 2:13 off of last week's time in the Early Bird Invite. Ben Woolems was not far behind as he came home in 37th, posting a time of 29:01.1. He cut over a minute off of his time in the opener.
Crossing the line third for the men was freshman Andrew Barrett. Following a debut last weekend that saw him run a 33:12.2, Barrett came back with a vengeance, finishing the 8K in 29:31.0. He took 48th, just ahead of Paul Schwartz, who also ran well. Schwartz finished in 29:31.2, almost five minutes ahead of his previous best.
Rounding out the top five was James Paul with a time of 29:38.1, two minutes ahead of his pace in the opener and his best overall time in almost two years. Matthew Spencer was next at 30:22.0 while Jon Ashby completed the 8K in 31:34.1. They finished 56th and 62nd, respectively. Daniel Zoufal took 66th with his effort of 32:48.0. It was a new PR for the freshman, improving by almost six minutes from his debut.

Caleb Beck of Bradley edged teammate Taylor Floyd Mews by a fraction of a second for the top spot. Beck's winning time was 25:04.0.
Both races were scored as duals for the NCAA Division I institutions. Evansville's women took second, topping Western Illinois and Chicago State. The men took fourth.

Boswell Scores Twice as UE Women's Soccer Wins 2-1
Junior midfielder Bronwyn Boswell scored two goals on Sunday afternoon as the University of Evansville women's soccer team (2-5-1) won 2-1 against IUPUI (2-4-1) at Arad McCutchan Stadium. Boswell now has a team-high three goals this season and it is the third multi-goal game of her collegiate career.

"I'm glad the girls got a result today," said Evansville women's soccer head coach Krista McKendree. "They have been working hard and have been deserving of one. We created some very good chances today and I'm happy we were finally able to put some of them away."

IUPUI went ahead off a corner kick in the 28th minute that led to a Lauren Kulaga goal. The Jaguars took the 1-0 advantage into halftime despite being outshot 8-4 and committing 10 fouls. Evansville tied up the match in the 48th minute when senior midfielder Allie Arguello dribbled the ball up the middle and passed left for Boswell, who scored in the lower right corner. Even at one, UE then pushed ahead in the 55th minute when Boswell's free kick from just to the left of the 18 yard box bested Schmidt in the lower right corner.

"At halftime, I was just thinking we needed someone to be a difference maker," added Boswell. "I'm glad I was able to help in that. It felt really good to have a multi-goal game and I hope there will be more of them in the future."
Trailing 2-1, IUPUI had a pair of chances in the waning moments but an 88th minute shot from Tori Minnich was saved by leaping UE senior goalkeeper Simone Busby. Then in the final minute, Minnich had another shot off a corner kick but the UE defense was able to deflect the ball away at the goal line and preserve the 2-1 victory.
Boswell led all players with four shots (three on goal). Arguello's assist was her second this season and she also tallied three shots (two on goal). Busby recorded one save.

UE's next two matches will be on the road at St. Louis (Sept. 17) and at Vanderbilt (Sept. 20). The next home match is the team's Missouri Valley Conference opener against Loyola on Sept. 26. It will be Multiple Sclerosis Awareness Night and Homecoming with kickoff set for 3:00 p.m. CDT.
Pahud leads UE men's golf in opening day
Wil Pahud fired rounds of 76 and 74 as he led the University of Evansville men's golf team in the opening day of the Weibring Intercollegiate in Normal, Ill.
Pahud's total of 150 for the opening day put him in a tie for 32nd out of the 96 participating golfers. Next up was Tyler Gray. He recorded rounds of 78 and 74 to finish the day with a 152. He is tied for 55th and was two strokes behind Pahud.
Freshman Austin Carmack and senior Will Knights checked in with scores of 156 and sit tied for 74th. Carmack began the day with an 80 before registering a 76 while Knights posted identical rounds of 78. Rick Voyvodic rounded out the squad with a 163. His rounds consisted of an 84 and 79.
Another freshman – Zac Turi – played as an individual for UE. His rounds of 80 and 79 put him in a tie for 85th.
As a team, Evansville ranks in 17th overall. Through two rounds, the Purple Aces sit with a 614 after rounds of 312 and 302. UE has a chance to advance into the top 15 as they are just eight shots behind SIU Edwardsville. Loyola is 16th with a 609.
Host Illinois State had the opening day go their way as they have a lead of 12 strokes over second-place Central Arkansas. The Redbirds had rounds of 288 and 287 to finish with a 575. Western Illinois is third with a 588 while Bradley (590) is fourth. Nebraska and IPFW are tied for fifth place. Jacob Groninger of the Mastodons is the leader on the day. After posting a 72 to open the day, he finished round two with a 68 to tally a 140. His lead over ISU's Trent Wallace is just one stroke.
The teams play one more round of 18 on Monday. For live scoring, log on to GolfStat.com.
Contribute to AceNotes
To have content considered for inclusion in AceNotes, please submit a Marketing Request Form. Deadline for submission to AceNotes is 10:00 a.m. on the requested date of publication. Only articles concerning UE related/sponsored activities will be accepted. Articles submitted to AceNotes may be edited for length and clarity. Submitter contact information is at the end of each article.