| | |
| --- | --- |
| AceNotes Today | Friday, September 11, 2015 |
Olmsted Bells Silenced to Commemorate 9/11 Anniversary
"As the 14th anniversary of September 11 approaches, our thoughts are once again with all those who lost loved ones on that tragic morning. We remember the names, faces, and lives of the men, women, and children who were killed, and look for ways to ensure that each and every one of them is not forgotten."
- Inscription on The National September 11 Memorial & Museum at the World Trade Center Foundation, Inc.
To commemorate the 14th anniversary of 9/11, the University of Evansville will silence the Olmsted Tower bells on Friday, September 11 as we remember all those who lost their lives on September 11, 2001.

Lunch and Lead Series Starts September 15, 2015
Meet, Eat and Discover Leadership at Lunch and Lead!
Lunch and Lead is a Ted Talk style presentation and discussion session. All members of the UE community are welcome. We invite you to our session on Tuesday September 15, 2015 at 12:15pm-1:15pm on the topic of Servant Leadership in Eykamp 252. Lunch provided to those who RSVP to cf107. For a full schedule and more details, view online here .
Cincinnati Trip Open to Faculty and Staff
Due to underwhelming interest in the trip to see the Reds and Cardinals play this Saturday at Great American Ball Park, the Cincinnati trip has been opened to faculty and staff. If you are interested, the cost is $20 for a charter bus there and back and game ticket. We can accommodate 55 on the bus and an additional 25 if they want to drive themselves.
Contact Geoff Edwards or register at
www.uealumnionline.com/cardinalsvsreds
University Worship this Sunday, Neu Chapel, 11:00 AM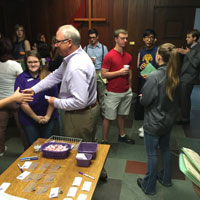 Sleep in and still make it to church! You asked for it and we did it! University Worship is now scheduled for a later time on Sunday morning. Join us at 11:00 a.m. for Christian community in Neu Chapel! All are welcome! As always, Donut Bank donut balls and coffee are available before and after the service.
UE/IMEA Symposium this Friday; Nearly 300 High School Students in Attendance
On Friday September 11, in conjunction with the Indiana Music Educators Association, the Department of Music will be hosting a Symposium and Workshop for K-12 music educators in Southern Indiana. Approximately 70 K-12 teachers will be attending workshops and professional development sessions with UE Music Department faculty members and special guest presenters. Additionally, there will be close to 300 high school men attending with their teachers to participate in a day-long workshop on vocal technique for the male voice.
Investiture of Atefeh Yazdanparast and Mark Cirino
The Schroeder Family School of Business Administration announces the investiture of Atefeh Yazdanparast as the Mead Johnson Nutrition Endowed Chair in Business Administration and the William L. Ridgway College of Arts and Sciences announces the investiture of Mark Cirino as the Melvin M. Peterson Endowed Chair in English Literature. The Investiture Ceremony will take place on Friday, September 18 at 1:00 p.m. in Neu Chapel. All members of the campus community are invited to attend.
Lambda Chi Alpha Azzip Pizza Giveback
On Monday, September 14, Lambda Chi Alpha will be hosting a giveback at Azzip Pizza located on Evansville's west side. Azzip will donate a portion of the funds made that day to the ARC of Evansville. We encourage as many people as possible to come eat at Azzip to support this great cause. When purchasing your meal at Azzip, just tell the cashier that you are there for the Lambda Chi giveback!
Humanities and Social Sciences Night Set for Wednesday, September 16
Humanities and Social Sciences Night is set for Wednesday, Sept. 16 in Eykamp Hall, Ridgway University Center. Please join us for an evening dedicated to providing post-graduate information to Humanities and Social Sciences students.
At 5:00 p.m., join fellow students for the internship showcase. Five Humanities and Social Sciences students will present their internship experiences to you and a panel of judges. Prizes will be awarded and pizza will be served.
Following the showcase, from 6:30 - 7:30 p.m., students will attend their choice of the following academic sessions, featuring panels of experienced alumni and members of the community:
Archaeology, History, Art History, Classical Studies, English: "Applying Your Humanities Skills in the Professional World"
Communication: "Careers in Communication"
Foreign Languages, International Studies, Political Science: "The Global UE Experience: The Intersection of Academics, Study Abroad, and Experiential Education"
Social Sciences: "College to Career: Opportunities in Social Sciences"
The evening will conclude with a reception for students, faculty, and panelists. Dress is business casual. This event is sponsored by the Office of Alumni and Parent Relations, the Center for Career Development, and in conjunction with ten academic departments. Contact Career Development (488-1083) with questions.
UE Faculty/Staff Photography Exhibit
All UE faculty and staff photographers are invited to submit up to two matted and framed photographs for exhibition in the Krannert Gallery, Sept. 21-Oct 23.
Please drop off your work in the Art Office prior to Sept. 15. Include a tag on the back with your name, address, phone and email, as well as the title of the piece, type of photograph, and insurance value. (Also indicate if it is for sale.
For more information, contact Corliss Chastain, director of UE Art Galleries, 207-650-6073
University of Evansville Alcohol-Free Tailgate Party! Fun can be fun without alcohol!
The office of Counseling Services and Health and Wellness Education, in collaboration with the Center for Student Engagement and the Office of Safety and Security, is providing an alcohol-free tailgate party on Friday, September 11, beginning at 6:00 pm prior to the Women's soccer game which begins at 7:00 pm. Multiple tables near the entrance to the stadium will present information related to making healthy choices related to alcohol consumption and prevention of sexual assault. Students will be encouraged to embrace the "It's On Us" campaign to make a commitment to positive action towards creating an environment and culture in which sexual assault is unacceptable. Free popcorn and giveaway items will be available.
Richard Newman Featured at the First Creative Writing Coffee Hour
The first Creative Writing Coffee Hour will take place Wednesday, September 16, at 4 p.m. in the Mel Peterson Gallery in Ridgway University Center. You are invited to join us in welcoming poet Richard Newman as our guest speaker.
Newman is the author of the poetry collections All the Wasted Beauty of the World (Able Muse Press, 2014), Domestic Fugues (Steel Toe Books, 2009), and Borrowed Towns (Word Press, 2005). His poems have appeared in Best American Poetry, Boulevard, Crab Orchard Review, Measure, New Letters, The Sun, and many other periodicals and anthologies. His work has also been featured many times on Garrison Keillor's Writer's Almanac, Ted Kooser's American Life in Poetry, Poetry Daily, and Verse Daily.
He lives in St. Louis where he serves as editor of River Styx, co-directs the River Styx at the Tavern reading series, and plays in the junk-folk band The CharFlies.
Part-time job fair
Need a part-time job for the holidays or beyond? Drop by and meet with area employers at the Seasonal and Part-Time Job Fair!
Wednesday, September 16
11:00 a.m. - 1:00 p.m.
East Terrace (outside Ridgway University Center)
- Professional attire is not required (just stop by)
- Bring many copies of your resume
Schedule an appointment with Center for Career Development to prepare for the fair and perfect your resume! Call (488-1083) or email (career@evansville.edu).

Tobacco Cessation Informational Meetings
All members of the UE Community who are interested in tobacco cessation are invited to attend an informational meeting on Tuesday, September 15 at 5:00 pm or Thursday, September 17 at 4:00 pm. The meetings will be held in Ridgway University Center, Beck Conference Room #219 in the Student Life Suite. If you are interested but can't make either of the meetings, please contact Jamie Adams-Kemper at ja200@evansville.edu or 812-488-2663.
Coffee Hour Series Starts September 16
The University of Evansville's 2015-2016 annual Coffee Hour Lecture series begins Wednesday, September 16. All lectures in the series are free and open to the public, and are at 4 p.m. in the Melvin Peterson Gallery at the University.
The speaker for the September Coffee Hour will be Richard Newman, author of the poetry collections All the Wasted Beauty of the World (Able Muse Press, 2014), Domestic Fugues (Steel Toe Books, 2009), and Borrowed Towns (Word Press, 2005). His poems have appeared in such periodicals and anthologies as Best American Poetry, Boulevard, Crab Orchard Review, Measure, New Letters, and The Sun. His work has been featured on Garrison Keillor's Writer's Almanac, Ted Kooser's American Life in Poetry, Poetry Daily, and Verse Daily. He is editor of River Styx, co-directs the River Styx at the Tavern reading series, and plays in the junk-folk band The CharFlies.
Other lectures planned for this series are:
Wednesday, October 14: Speaker Katie Darby Mullins
Mullins, UE assistant professor of creative writing, has been nominated for a Pushcart Prize and is editing a rock 'n roll crossover edition of the metrical poetry journal Measure. She has been published or has work forthcoming in journals such as Hawaii Pacific Review, Harpur Palate, Broad River Review, Big Lucks, and The Evansville Review. She was a semifinalist in the Ropewalk Press Fiction Chapbook competition and in the Casey Shay Press poetry chapbook competition. She is lead writer and founder of the music blog Katie Darby Recommends.
Wednesday, February 24: Speaker Steve Yates
Yates has been granted Literary Arts fellowships from the Mississippi Arts Commission - two for fiction and one for creative nonfiction. He is the recipient of an individual artist's grant from the Arkansas Arts Council for his fiction. In 2010 Moon City Press published his novel, Morkan's Quarry, portions of which appeared in Missouri Review, Ontario Review, and South Carolina Review. A novella-length excerpt was a finalist for the Pirate's Alley Faulkner Society William Faulkner/Wisdom Award for the Best Novella. Moon City Press published the sequel, The Teeth of the Souls, in March 2015. Two excerpts from it appeared in Missouri Review, one in Elder Mountain: A Journal of Ozarks Studies, and a novella-length excerpt in Kansas Quarterly/Arkansas Review.
Wednesday, March 16: Speaker Corinna McClanahan Schroeder
Author of the poetry collection Inked, and winner of the 2014 X. J. Kennedy Poetry Prize, her poetry appears in such journals as Shenandoah, The Gettysburg Review, Tampa Review, Poet Lore, and Blackbird. The recipient of an AWP Intro Journals Award in poetry, she has a MFA degree from the University of Mississippi and is currently a PhD candidate at the University of Southern California, where she holds a Wallis Annenberg Endowed Fellowship.
Wednesday, April 20: Senior Reading
Each spring the graduating creative writing majors read from their poetry and prose, and the Departments of Creative Writing announces the winners of the Virginia Grabill Writing Awards. Join us for a delightful send-off to our graduating seniors.
For more information, call 812-488-2963.
In-House Office Supply Form - Revised
Effective immediately Central Receiving is accepting the newest version of the "In-House Office Supply Order Form" (dated 9/2015) which includes updated pricing. The revised "In-House Office Supply Order form" is available on the Central Receiving and Purchasing websites in AceLink. Please note that previous versions of the In-House form will no longer be accepted as of November 1, 2015. Please email your questions to centralreceiving@evansville.edu or call extension 2181.
UELA - APPLICATIONS DUE TODAY
As a reminder, UE Leadership Applications are due TODAY! If you are interested in developing your leadership skills & bettering your other organizations, don't miss out on this wonderful opportunity to do so. Interviews will be scheduled Sept. 16-18th. Questions? Contact Anna Kalt (ak195), Andrea Nelson (an122), or Megan King (mk225).
Student Interfaith Alliance Start-UP Coming Soon!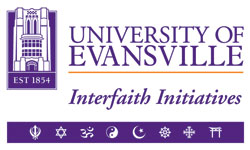 Interested in the religions of the world and interfaith initiatives on campus? Want to know more about being better together? If you are currently enrolled as a student at UE and want to serve as a leader in interfaith initiatives on campus, please email University Chaplain, tg85@evansville.edu. First meeting coming soon!!
GAP Alternative Energy Project in Physics Department Installs Weather Station on Koch Center
Assistant Professor of Physics Angela Reisetter and her interdisciplinary team of GAP students recently installed a weather station (made possible in part through a donation from UE physics alumnus David Shelton) on top of Koch Center. Check the weather at this link!
http://www.wunderground.com/personal-weather-station/dashboard?ID=KINEVANS47#history.
They installed it to monitor the amount of wind and solar energy we have up there, and they will be studying the feasibility of alternative energy on campus and making recommendations about how to use it. This will be an ongoing project if students want to participate next semester, including the use of solar and infrared technologies, and continue at Harlaxton under Professor of Physics Jeff Braun in the fall of 2016.
For more information, contact Reisetter at ar250 or Erin Lewis with GAP at el131."

Neu Chapel Club for Students Starting UP!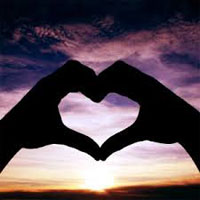 Interested in Christian community? Want to reach out in the Evansville community and give care and compassion to people on the margins? The Neu Chapel Club is inviting you to join up and go out to the prisons and nursing homes with us as we seek to share love and compassion to the world. All students are invited to participate regardless of religious affiliation. Start-up meeting to be scheduled soon! For more information please email University Chaplain, tg85@evansville.edu.
IMPACT Employee of the Month Nominations
The University of Evansville, in pursuit of excellence in service, wishes to recognize a non-faculty employee displaying records of achievement as a leader. Leadership may be demonstrated in any of the following categories: service to the University, service to students, job performance and attitude toward fellow employees.
To be eligible, an employee must be a full-time member of administration or staff. Nominations for the October 2015 IMPACT Employee of the Month are due no later than Tuesday, September 15, 2015. To nominate someone, please go to http://acelink.evansville.edu/tools/employeeaward.

Be part of a research study!
Be part of a research study - It's as easy as breathing! We are searching for individuals to participate in a research study investigating the relationship between breathing and movement. Participants should be between 20-50 years old. Testing takes place Mondays, 8 a.m.-1 p.m. Contact aw279@evansville.edu if interested to schedule your testing session.
Need Help With Your Paper?
Need help with your paper? The Writing Center will open on Monday, September 14, and we are here to help. To make an appointment, go to: Acelink... Areas... Writing Center...Appointments... Create An Appointment. Log in or create an account and book a session on our calendar.
Here is more information on how the Writing Center works:
WHEN
The Writing Center will be open for the fall semester from September 14 to December 8. Hours: Mondays, 12 – 5 and 7 – 10, Tuesday through Thursday 10 – 5 and 7 – 10, Friday 10 – 2, and Sunday 7 – 10. (On Wednesdays, there are workshops on relevant writing topics from 5 – 5:45 in the Writing Center. Check AceNotes for announcements. There will be food)
WHERE
The Center is located in the Clifford Library, Room 153, on the circle next to the Koch Center. Its WebAdvisor page has many valuable resources including linked documents on writing and grammar. Its Facebook page: UE Writing Center has writing links, workshop announcements, vocabulary help and other general writing support.
MAKING AN APPOINTMENT
It's really easy. Go to: Acelink…Areas…Writing Center…Appointments…Create an Appointment.
Register for an account and you can then access the center from any mobile device to book or cancel a session.
The site manages appointments and cancellations, you will receive an email or text reminder before you appointment and your professor will receive feedback from the tutor who worked with you.
WHAT TO DO NEXT
Bring the assignment sheet or draft of your paper. Prepare specific questions for your tutor to get the most out of a session. For example, "Can you help me to see if my thesis statement is clear?" Plan to visit the Writing Center well in advance of an assignment due date. If you come in the day before or the day an assignment is due, you may not have enough time to make the revisions discussed during a session. Seems obvious, but arrive a few minutes early for appointments and don't be late. If another student is waiting, that student will be helped if you are over five minutes late.
UE Women's Soccer at Home this Weekend
The UE Women's Soccer team will host Belmont on Friday night at 7pm at Arad McCutchan Stadium. It is also Military Appreciation / Wounded Warrior night. All military members, current or retired, will receive a free admission, with a valid ID, for themselves and a guest. Additional family tickets are $5 each.
UE will also play IUPUI at home on Sunday, September 13 at 1pm.

UE Men's Soccer Vying for Veterans Memorial Cup This Weekend
The University of Evansville men's soccer team is on the road this weekend to compete for the Veterans Memorial Cup. The tournament (Sept. 11-13) features Bowling Green, Evansville, Marshall and Robert Morris. The contests will be held at Veterans Memorial Soccer Complex in Huntington, W.Va.
THE MATCHES:
Friday, Sept. 11
4:00 p.m. CDT – Evansville (1-2) vs. #24 Bowling Green (4-0)
6:30 p.m. CDT – Robert Morris (3-1) vs. Marshall (3-1)
Sunday, Sept. 13
11:00 a.m. CDT – #24 Bowling Green (4-0) vs. Robert Morris (3-1)
1:30 p.m. CDT - Evansville (1-2) vs. Marshall (3-1)
WHAT TO KNOW
• The Purple Aces are looking to record back to back wins for the first time this season.
• Evansville is eyeing their first in season tournament championship since claiming the 2013 ProRehab Aces Classic.
• With a win, UE will have their first victory over a Top 25 ranked team since defeating #16 Butler 3-1 at home on Oct. 1, 2013.

UE Women's Basketball Unveils Entire 2015-16 Season Schedule
University of Evansville head women's basketball coach Oties Epps and his staff unveiled the Purple Aces' 2015-16 schedule on Tuesday afternoon. UE's schedule features nine games against teams that made postseason tournaments last season including five in the non-conference slate (Ball State, Cleveland State, Nebraska, UT-Martin and Xavier).
"We are excited about the schedule we were able to put together this year," said Epps. "It will allow us the opportunity early to find out where we are as a team. It is very challenging and we have an array of teams and styles that will help prepare us to play our Missouri Valley Conference schedule."
The Aces' preseason features two home exhibition games against Eureka (Nov. 2) and Berea College (Nov. 7).
Evansville starts the regular season with three consecutive contests in Ohio where the Aces visit Xavier (Nov. 14), Miami (Ohio) (Nov. 16), and Cleveland State (Nov. 18). Both Xavier (WBI) and Cleveland State (WNIT) reached postseason tournaments last year.
UE will then compete in the 2015 Cal Poly / ShareSLO Holiday Tournament in San Luis Obispo, Calif. (Nov. 27-28). Montana State and Santa Clara are the other two teams competing in the tournament alongside Cal Poly and Evansville.
Completing the season-opening six game roadtrip, the Aces will travel to play at Bowling Green State University (Dec. 2).
The first regular season home game for UE will be the first Saturday in December as they take on regional foe Murray State (Dec. 5).
Evansville is back on the road for the last time in 2015 when they travel to Nebraska (Dec. 8). The Cornhuskers were a #9 seed in the NCAA Tournament last year.
The final three games of the non-conference slate will be at home as UE hosts UT-Martin (Dec. 12), Ball State (Dec. 21) and IUPUI (Dec. 29). UT-Martin and Ball State both reached the WNIT last season.
The 2016 MVC schedule starts with Evansville on the road against a pair of WNIT teams, at UNI (Jan. 1) and at Drake (Jan. 3).
Back at the Ford Center, UE will begin the MVC home slate with Loyola (Jan. 8) and Bradley (Jan. 10).
The Aces are then on the road for the next three contests at Southern Illinois (Jan. 16) at 2015 WNIT participant Missouri State (Jan. 22), and at the reigning MVC Tournament Champions, Wichita State (Jan. 24).
Returning home, Evansville battles Illinois State (Jan. 29) and Indiana State (Jan. 31) before traveling to Bradley (Feb. 5) and Loyola (Feb. 7).
The Aces then have a three game homestand starting with SIU (Feb. 14), continuing with Wichita State (Feb. 19) and concluding against Missouri State (Feb. 21).
UE's final MVC road swing will be to Indiana State (Feb. 26) and Illinois State (Feb. 28) before finishing at home with Drake (March 3) and UNI on (March 5).
For the first time ever, the MVC Tournament will be held at the iWireless Center in Moline, Ill. The tournament in the Quad Cities will take place from March 10-13, crowning the 2015 MVC Tournament Champions.
All of the Aces' home games will be played at the Ford Center in Evansville, Ind.
ACES TICKET INFORMATION
As a reminder, UE Athletics has eliminated sport-specific season tickets for all sports outside of men's basketball. This year, we are excited to offer new ticket options that allow you to support all of our teams across the board.
The first new option is the All-Sport Pass. The All-Sport Pass grants you one (1) admission to every regular season/exhibition home athletic contest except for men's basketball games. This pass costs just $150 and is roughly a $375 value. The pass comes in a plastic credit card style that easily fits in your wallet. For women's basketball games, you will simply need to show your All-Sport Pass at the Ford Center box office before the game or the Carson Center ticket office during the week and a ticket will be printed for you.
Also new for the 2015-2016 athletic calendar year is our Flexible (FLEX) Ticket Wristbands. Each wristband grants you one (1) admission to any regular season/exhibition home athletic contest except for men's basketball games. These wristbands will replace individual sport season ticket packages and group rate packages, allowing you to enjoy multiple sports throughout the fall, winter, and spring seasons for a standard discounted price. You can purchase 10 wristbands (admissions) for $50 ($20 savings), 25 wristbands (admissions) for $100 ($75 savings), or 50 wristbands (admissions) for $150 ($200 savings). The FLEX packages are great for families, groups and businesses because multiple wristbands can be used at each event. Wristbands can be purchased at any time throughout the year in case you run out. Similar to the All-Sport Pass, the wristbands simply need to be traded in at the Ford Center box office before the game or the Carson Center ticket office during the week and a ticket will be printed for you.
Single game tickets will go on sale in the near future and will cost $7 for adults and $5 for youth (17 & under) and seniors (65 & older).
Please contact the University of Evansville Athletic Ticket Office at 812-488-ACES (2237) for more information or to purchase your ticket package.
Contribute to AceNotes
To have content considered for inclusion in AceNotes, please submit a Marketing Request Form. Deadline for submission to AceNotes is 10:00 a.m. on the requested date of publication. Only articles concerning UE related/sponsored activities will be accepted. Articles submitted to AceNotes may be edited for length and clarity. Submitter contact information is at the end of each article.