| | |
| --- | --- |
| AceNotes Today | Monday, September 7, 2015 |
Enrollment and Fiscal Update Forums Planned
The University will be conducting forums on September 8 and September 9 to provide enrollment and fiscal updates to the campus community. The forums will be conducted by Jeff Wolf, Vice President for Fiscal Affairs and Administration, and Shane Davidson, Vice President for Enrollment Management. The sessions will be held in Eykamp Hall, Room 251 of the Ridgway University Center. The first session will be from 10:00-11:15 a.m. on September 8. For those unable to attend that session, a second session will be held from 3:00-4:15 p.m. on September 9. We encourage all faculty, staff and administrators to attend if possible.
Panel Discussion: Prison and Beyond: On Women's Incarceration and Rehabilitation
One Book One Community of Southwestern Indiana invites the UE community (students, faculty, and staff) to attend the panel discussion entitled "Prison and Beyond: On Women's Incarceration and Rehabilitation" this Wednesday, September 9 at 7:00 p.m. in the Vectren Auditorium at Ivy Tech Community College. Attendance is free and refreshments will be served.
This panel discussion is inspired by this year's One Book One Community book selection, Orange is the New Black by Piper Kerman.
The panel includes: Melissa Stacer, assistant professor of criminal justice (USI), Margaret Stevenson, associate professor of psychology (UE,) Jennifer Schaefer, assistant professor in criminal justice (Ivy Tech), Ben Joergens, financial empowerment officer (Old National Bank), Jodi Uebelhack, director of a recovery program and prosecuting attorney, and several women who have participated in the prison recovery program.
For more information contact UE assistant professor of Spanish Diana Rodríguez Quevedo (event co-coordinator) at dr130@evansville.edu
Or visit the following:
http://evpl.org/onebook/
https://www.facebook.com/events/299649463543528/
https://www.facebook.com/events/1470498283253857/
http://www.courierpress.com/news/local-news/experts-and-exoffenders-will-offer-views-at-ivy-tech-event-will-serve-as-prep-for-piper-kerman_63533415

This Week in Music: Saxophone Recital
This week's Tuesday evening faculty recital will feature Assistant Professor of Music Education and Saxophone Shawn Teichmer in a program of works from the Modern era. Pianist Jaime Teichmer and Consortium Instructor of Percussion Ross Erickson will accompany Dr. Teichmer on selections that will include an arrangement of Claude Debussy's Rapsodie for saxophone and orchestra and Benjamin Crockett's Johannine, a new work premiered by the Teichmer duo at the World Saxophone Congress and Festival in Strasbourg this past July. The program will also include works by American composer David Maslanka, Dutch avant garde composer Jacob ter Veldhuis (also known as JacobTV), and British composer David Heath. The recital will begin in Wheeler Concert Hall at 7:30 p.m. and is free and open to the public.
Yoga class begins Wednesday, Sept. 9
The first Yoga class will be on Wednesday, September 9, at 5:30 p.m. Yoga classes are scheduled for Monday and Wednesday at 5:30 pm beginning September 14. All other Fitness Center classes will start Monday, September 7.
Cincinnati Reds vs. Cardinals trip
The Center for Student Engagement is sponsoring a trip for the first 80 students who sign up to travel by charter bus to Cincinnati, OH to watch the Reds play the St. Louis Cardinals. The trip will be on Saturday, Sept. 12, departing at 8 pm and returning later that evening. The cost is $20 to assist with travel costs.
To register go to: www.uealumnionline.com/cardinalsvsreds between Sept. 7 and end of day on Sept. 8, or stop by the table in Ridgway from 11 a.m.-1 p.m., on Tuesday, September 8.
Review Course for Fundamentals of Engineering Exam Offered
The University of Evansville College of Engineering and Computer Science has announced dates for the annual review and preparation course for those planning to take the Fundamentals of Engineering Exam.
All classes will be held Thursday evenings beginning at 6:30 p.m. in the Koch Center for Engineering and Science on the UE campus. Classes are divided into relevance per discipline. Civil and mechanical engineering candidates will attend from October 1, through January 28. Electrical and computer engineering candidates will attend November 5, 12, 19, and December 3. Fees are adjusted accordingly.
Registration forms and payment must be returned by 3 p.m. on Wednesday, September 30. On campus registrations should be returned to Room 250, Koch Center. Community members may obtain registration information by contacting Kimberly Higgins via e-mail at kh209@evansville.edu or phone at 812-488-2651.
Early registration is encouraged as space is limited.
UE Students - Compete in Changemaker Challenge for over $3000 in Prizes to Support Your Ideas for Change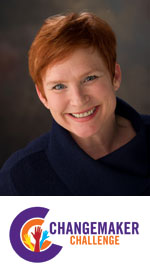 Would you like to help make Evansville a stronger community? If so, be sure to attend the Changemaker Challenge kickoff event on September 8 at 4:15 p.m. Room 100 in Koch Center.
The Changemaker Challenge gives UE students the chance to compete for over $3,000 in prizes to support their ideas for change!
The audience will be briefed on some of Evansville's most pressing needs and ways to be become part of the solution! Students of all majors and class levels are encouraged to attend and learn more about how to participate in the Changemaker Challenge. Kickoff speakers will include Lynn Miller-Pease of Leadership Evansville, President Kazee, Mayor Lloyd Winnecke, and the leaders of the Social Innovation Club. A reception and contest registration will follow.
The Changemaker Challenge is dedicated to launching the world's next wave of social entrepreneurs and innovators. It encourages the brightest University of Evansville minds to compete in teams to solve our planet's biggest challenges with innovative ideas for sustainable solutions and enterprises. The Changemaker Challenge provides the top three finishers with seed funding to help make their ideas become a reality.
To learn more, visit www.evansville.edu/cc or e-mail ck116.
Richard Newman Featured at the First Creative Writing Coffee Hour
The first Creative Writing Coffee Hour will take place Wednesday, September 16, at 4 p.m. in the Mel Peterson Gallery in Ridgway University Center. You are invited to join us in welcoming poet Richard Newman as our guest speaker.
Newman is the author of the poetry collections All the Wasted Beauty of the World (Able Muse Press, 2014), Domestic Fugues (Steel Toe Books, 2009), and Borrowed Towns (Word Press, 2005). His poems have appeared in Best American Poetry, Boulevard, Crab Orchard Review, Measure, New Letters, The Sun, and many other periodicals and anthologies. His work has also been featured many times on Garrison Keillor's Writer's Almanac, Ted Kooser's American Life in Poetry, Poetry Daily, and Verse Daily.
He lives in St. Louis where he serves as editor of River Styx, co-directs the River Styx at the Tavern reading series, and plays in the junk-folk band The CharFlies.
The View from Neu: A Monday Reflection from UE Chaplain Tammy Gieselman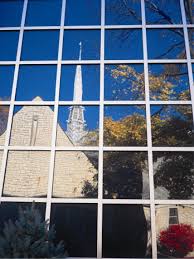 Theology books are my favorite, but I also enjoy reading stories about creativity and vision. My Twitter feed is a continual list of articles that speak to realizing one's dreams, "Four Types of Mentors You Need to Succeed," Productivity Habits of 7 Creative Geniuses," "10 Songs Steve Jobs Used to Train his Brain," etc. Last week I read the "inside story" on how a t-shirt company became a $100 million dollar business. The article reported that Bert and John Jacobs, co-founders of the "Life is Good" company built a $100-million clothing empire while putting people first. Their "rollicking entrepreneurial journey" began as a fun way to scrape out a living, but evolved into the expression of a simple philosophy based on optimism. That philosophy is evident in their core-values, 10 "superpowers" and is instructive whether you want to be a better person or build a better business. The ten "Life is Good" super-powers are: Courage, Openness, Simplicity, Humor, Gratitude, Compassion, Fun, Creativity, Authenticity, and Love.
It's not revelatory, but it is inspired. The article concluded with, "The Jacobs don't pretend to be masters of tactics and strategy: rather, they are masters of attitude." I don't own a business, but I want to strive to be a better person; so this week I'm going to work on my super-powers. Happy Monday, Y'all.

Reminder for First Year Students: IDEALS Survey Coming Soon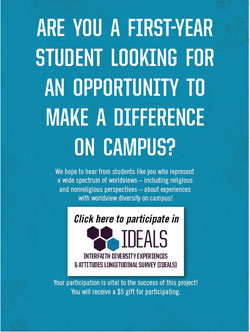 First year students will be receiving the Interfaith Diversity Experiences & Attitudes Longitudinal Survey (IDEALS) in a few shorts days! Thank you for being willing to participate in this important research! Students who take the survey will be provided $5.00 in cash!!
IDEALS is a national survey that will be used to identify high-impact practices associated with positive interaction across religious and spiritual diversity. According to Interfaith Youth Core, UE will be able to leverage these high-impact practices to create a healthy campus environment, introduce effective programming/experiences, and learn more about the religious climate on campus. This study is the first of its kind. Previous studies have provided a foundational understanding of interfaith interaction, but few tools fully explore the ways in which we can leverage campus experiences to promote effective interfaith work. IDEALS is designed as a longitudinal study that explores the way in which the UE campus can better understand what programmatic experiences are effective and helpful for students. Thank you for your participation in this important work!

USPS Closed for Labor Day
The USPS is closed today - Monday, September 7 - for Labor Day. Please note that, due to ongoing USPS changes, UE will not be able to pick up mail from USPS on Labor Day, since the Post Office will be completely closed. Any mail picked up from UE areas by Mail Services today will be metered and mailed on the afternoon of Tuesday, September 8. For mailing questions, contact Mail Services at extension 2197.
Work-Study Available for Fall 2015
There are available jobs through federal work-study offered by the Office of Financial Aid for UE students. Eligibility is based on federal need as shown through the FAFSA. Select hyperlink for Application. Applications may also be obtained at the UE Office of Financial Aid, Olmsted Hall, Room 116. Questions regarding eligibility and job availability should be directed to Catherine Carver at cc204@evansville.edu.
Planning to take the GRE
Planning to take the GRE?
ETS offers a limited number of GRE Fee Reduction Certificates on a first-come, first-served basis that are available for college seniors and unenrolled college graduates who meet eligibility requirements. A Fee Reduction Certificate may be used for one GRE® revised General Test and/or one GRE® Subject Test. Individuals meeting the eligibility requirements will be required to pay 50 percent of the full test fee.
To be eligible, you must be a U.S. citizen or resident alien who is a college senior or an unenrolled college graduate.
College seniors must be:
Receiving financial aid through an undergraduate college in the United States, American Samoa, Guam, U.S. Virgin Islands or Puerto Rico, and
A dependent, who has an Institutional Student Information Report (ISIR) that shows a parental contribution of not more than $1,500 for the senior year, or
Self-supporting and have an ISIR that shows a contribution of not more than $1,900 for the senior year
Unenrolled college graduates must:
Have applied for financial aid, and
Have an ISIR that indicates self-supporting status and a contribution of not more than $1,900
GRE Fee Reduction Certificates are available through the UE Office of Financial Aid.

Oboe Player needed
Do you play oboe? UE Wind Ensemble is in need of an oboe player. Please contact Dr. Kenneth Steinsultz (ks306).
UE Wind Ensemble rehearses on Tuesday/Thursday at 4:00 pm in Room 110 in the Fine Arts Building

Tobacco-Free Reminder
The level of cooperation of students, staff, and faculty related to UE's new Tobacco-Free policy is very much appreciated.
As a reminder, please take care to not smoke or litter on University or neighborhood properties adjacent to city sidewalks.
For more information about our Tobacco-Free policy and resources please view our Webpages at:
Hosts Needed for Overnight Visit Programs!
Are you interested in hosting a prospective student? The Office of Admission will be holding several overnight visit events this year and are looking at current students to help host. If you are interested in being a host, please email Catie Taylor at ct37 with you hall, room number, and phone number
Volunteering Opportunity at Audubon State Park
There will be a volunteering opportunity at Audubon State Park on Saturday, Sept. 26, from 8:30 a.m.-noon. Meet at the Park Office/Welcome Center. Lunch will be provided
National Public Lands Day is the nation's largest single-day volunteer effort for America's public lands. This year marks the 21st annual celebration and we'd love you to join in. Lunch will be provided for volunteers. This is a great opportunity for church groups, scouts and others to help beautify the park. Volunteers should wear appropriate clothing for the weather and for trail improvement projects.
Groups and individuals interested in volunteering should contact Mark Kellen. Staff Contact: Mark Kellen at (270) 826-2247 or mark.kellen@ky.gov

UE and St. Mary's Hospital for Women & Children Offering Financial Preparedness Class for New Parents
The University of Evansville and St. Mary's Hospital for Women & Children are offering a class on financial preparedness for new and expectant parents on Tuesday, September 8, from 6:30-8:30 p.m. The class will be in the St. Mary's Gift Conference Room.
While the class is free, registration is required. To register, go to stmarys.org and click the "Class or Event" tab, or call Terry Cooper at 812-485-6016.
This class is for those having their first child and for those who are welcoming another baby to the family.
Topics to be addressed in the class include: household financial planning; taxes and insurance; and resources available for those needing assistance.
Gieselman and Reed Invited to Participate in IU Conference
Tammy Gieselman, University Chaplain, and Douglas Reed, University Organist Emeritus, have been invited to participate in the Fall Organ Conference sponsored by the Indiana University Jacobs School of Music, September 13-16, 2015. Gieselman and Reed will serve as panelists during the Monday afternoon session with New York Times best-selling author, TIME magazine's 2014 list of most influential people in the world, professor, and Episcopal priest, Barbara Brown Taylor. The panel discussion will formulate a response to Taylor's morning lecture, "What in God's Name Are You Doing?" The Conference is an ecumenical symposium designed to explore vocation in worship and the arts by bringing together musicians and clergy to participate in sessions on the present and future of sacred music, pedagogical workshops and master classes. More information can be found at: http://music.indiana.edu/departments/academic/organ/files/Organ-Conference-2015-Flyer.pdf
UE Women's Soccer to Hold Military Appreciation / Wounded Warrior Night on Friday
The Purple Aces return home to host Belmont on Friday, Sept. 11 for the team's Military Appreciation / Wounded Warrior Night.
All current or retired military members, with a valid ID, will receive free admission for themselves and a guest. Additional family tickets for our military members are just $5 each.
The match will be held at Arad McCutchan Stadium and begin at 7:00 p.m. CDT.
Colleen Dierkes Scores as UE Women's Soccer Loses 2-1 at Butler
The University of Evansville women's soccer team (1-5-0) received a goal from junior midfielder Colleen Dierkes in the team's 2-1 loss at Butler (4-1-1) on Sunday afternoon. The Aces are back at home on Friday, Sept. 11 against Belmont.
"It was a frustrating day, as we put ourselves in a position to continually be chasing the game," said Evansville head women's soccer coach Krista McKendree. "We adjusted our formation at half and that helped get us going but unfortunately we weren't ever able to find the equalizer."
Butler went ahead on a 28th minute goal from Halle Stelbasky.
Ahead 1-0, Stelbasky struck again for another goal in the 53rd minute.
Down by two, UE reduced the deficit to one with a 55th minute goal from Dierkes. She took a pass from sophomore forward Nicki Baham and scored on a straightaway shot from 12 yards out.
Senior goalkeeper Simone Busby kept the Aces close by making all three of her saves in the remaining time but UE was unable to record a shot the rest of the way in the defeat.
The goal for Colleen Dierkes was her first this season and second of her career. Baham's assist was her first this year.
Five different Aces tallied the team's five shots in the match (Bronwyn Boswell, Colleen Dierkes, Molly Lear, JBess Ruby, Carlie Scales).
UE returns home to host Belmont on Friday, Sept. 11 for the team's Military Appreciation / Wounded Warrior Night. The match will be held at Arad McCutchan Stadium and begin at 7:00 p.m. CDT.
INFO: For all of the latest information on University of Evansville athletics, log on to the sport page on GoPurpleAces.com or follow the program on Twitter via @UEAthletics.
DONATE: For information on giving to UE Athletics or its individual athletics programs, visit the DONATE tab on the top of GoPurpleAces.com.
TICKETS: To purchase tickets for University of Evansville athletics events, log on to GoPurpleAces.com and click on the TICKETS tab on top of the page.

McGrath's 81st Minute Goal Gives UE a 2-1 Win over Belmont
An 81st minute goal from sophomore midfielder Ian McGrath proved to be the game-winner as the University of Evansville men's soccer team (1-2-0) won 2-1 against the Belmont Bruins (1-3-0) on Sunday afternoon. The victory was the first for Marshall Ray as Purple Aces head coach.
With the contest tied at one, McGrath received a centering pass from sophomore forward Desmond Dolphy and the 20 yard blast pushed UE ahead in the waning moments of the match. Belmont was unable to muster a shot the rest of the afternoon as Evansville sealed their first win of the season.
"McGrath hit an absolute cracker for the game winner," said Ray. "This team could have withered in the heat when we gave up the equalizer but instead we dug in our heals and fought for the win."
The match remained scoreless until the 42nd minute when senior forward Nate Opperman found sophomore midfielder Cameron Cool to his left. Cool's straightaway strike from 21 yards out was his first career goal and it pushed UE ahead 1-0.
Trailing by one, Belmont evened up the match with an A.J. Arnold goal in the 72nd minute. McGrath's goal eight minutes later secured the Aces victory. The goal was McGrath's first this season and second of his career.
"Overall, I thought this win was a big step for our team," added McGrath. "Everyone was one hundred percent into it and competing the whole game…it feels great to get a first win and we look forward to keeping things rolling."
On the stat sheet, McGrath led UE with three shots (all on goal). Dolphy and Opperman came off the bench to provide the two Aces assists in the contest. UE finishes the 2015 ProRehab Aces Classic 1-1.
Evansville is on the road next weekend for the Veterans Memorial Cup at Marshall. The Aces' first match will be against Bowling Green on Friday, Sept. 11 at 4:00 p.m. CDT. UE is back at home on Saturday, Sept. 26 for Homecoming against Drake. The match will begin at 7:00 p.m. CDT at Arad McCutchan Stadium.
INFO: For all of the latest information on University of Evansville athletics, log on to the sport page on GoPurpleAces.com or follow the program on Twitter via @UEAthletics.
DONATE: For information on giving to UE Athletics or its individual athletics programs, visit the DONATE tab on the top of GoPurpleAces.com.
TICKETS: To purchase tickets for University of Evansville athletics events, log on to GoPurpleAces.com and click on the TICKETS tab on top of the page.
TOURNAMENT NOTES:
Tournament Champions: Drake (2-0)
Tournament Runners-Up: Air-Force (1-1)
All-Tournament Team
Alec Bartlett, Drake
Ben LeMay, Drake
Mueng Sunday, Drake
Kyle Whigham, Drake
Tucker Axhoj, Air Force
Cameron Duley, Air Force
Trey Pujats, Air Force
Mark Anthony Gonzalez, Evansville
Ian McGrath, Evansville
Joonas Bask, Belmont
Anthony Torres, Belmont
Offensive Most Valuable Player
Tucker Axhoj, Air Force
Defensive Most Valuable Player
Alec Bartlett, Drake

Cross Country performs well at Early Bird Invite
On a morning where the heat index was over 100 degrees, the University of Evansville cross country teams ran extremely well in the Early Bird Invite marking the first of three meets this fall at the Angel Mounds Cross Country Course.
"I am so proud of our teams. To run the way that they did in these conditions with the amount of training we have had was a great accomplishment," head coach Don Walters said. "The times and places may not show it, but both our men and women did a great job. This was a good start for us. I give all of the student-athletes who ran today a lot of credit for braving the hot conditions that we had."
Taking to the course was the men, who ran an 8K race at 10 a.m. Louisville won the team championship while John Mascari of Indiana State paced the field with a time of 24:48.7. He won by nine seconds.
Leading the way for the Purple Aces was a trio of junior with Ben Woolems pacing the squad. He posted a time of 30:15.2 to finish in 21st place overall. Woolems ran a smart race and paced himself to the finish. Right behind him was fellow junior Ross Frondorf. He took 22nd with a 30:44.2.
James Paul was the third to cross the line for UE. He registered a time of 32:00.2 to finish ahead of Aces freshman Jordan Carpenter, who finished his first race in 32:42.8. Senior Jon Ashby rounded out the top five for UE with his effort of 32:55.8.
The Cardinals edged Indiana State on the team leaderboard, recording 25 points while ISU had 30. Marshall was third with 73 points with Evansville checking in with 115.
At 10:45, the women had their turn as they ran their 5K event. Louisville swept the top three individual positions en route to the team victory. The Cardinals totaled 17 points to get past the Sycamores, who finished with 48. Marshall had 87 with the Aces finishing at 100.
Cardinals junior Claire Noser was the top finisher, running the 5K course in a time of 18:07.7. She topped teammate Aurilla Wilson by ten seconds. In her first race as a freshman, Siena Crews was the top finisher, male or female, for the Purple Aces on the day. She finished with a strong time of 19:01.1 to come home in 10th place in an impressive debut.
Also running strong was senior Elizabeth Kingshott. She checked in at 20:26.3 to take 19th place overall. Ashton Bosler was the third UE runner to cross the stripe as freshmen took two of the top three spots for UE. Bosler's first collegiate race finished in a time of 21:12.0. She topped teammate Sophie Etienne by just 0.2 seconds as the duo was 22nd and 23rd, respectively.
Sophomore Michelle Karp completed the Aces' top five, running a time of 21:40.7
The Purple Aces are right back in action on Friday, Sept. 11 as they travel to the Bradley Intercollegiate in Peoria, Ill. The races will begin at 3 p.m.
- INFO: For all of the latest information on University of Evansville cross country, log on to the sport page on GoPurpleAces.com or follow the program on Twitter via @UEAthletics.
- DONATE: For information on giving to UE Athletics or its individual athletics programs, visit the DONATE tab on the top of GoPurpleAces.com.
- TICKETS: To purchase tickets for University of Evansville athletics events, log on to GoPurpleAces.com and click on the TICKETS tab on top of the page.

Aces Volleyball drops final two matches in Chicago
In a pair of marathon matches on Saturday, the University of Evansville volleyball team fell to DePaul and Toledo as the team wrapped up the DePaul Invitational. For her performance in the three matches, sophomore Genesis Miranda was named to the All-Tournament Team.
"Although we are not happy with the result, we went from less to more this weekend," UE head coach Manolo Concepcion said. "We faced good opponents that will prepare us for the season."
With the losses, UE falls to 3-4 on the season with a match on Tuesday evening at Tennessee on the horizon. The Aces head to Knoxville for a 7 p.m. ET match, which will be carried by the SEC Network Plus.
In the first match of the day against DePaul, Stephanie Cerino led the way with 15 kills while Genesis Miranda checked in with 13. Lorena Marquez led the way with 40 assists while Kim Deprez had 17 digs.
It was DePaul who got off to the quick start, taking an early 4-2 edge in the opening frame before winning by a final of 25-19. In the second game, luck finally found its way to Evansville's side. Trailing 7-6, the Aces scored five in a row with four of those tallies coming via Miranda kills. Gabriela Roman also registered an ace in the rally.
They kept the lead until a bad set by UE helped the Blue Demons tie it up at 17-17. Evansville was able to get the lead back as an attack by Elizabeth Giller saw UE go up 24-20. DePaul got within one at 24-23 before a service error saw UE take the 25-23 win.
With the match tied at 1-1, DePaul rallied back to take the final two sets. The fourth game was a marathon that saw the Blue Demons take a 33-31 win. Saige Gallop and Caitlyn Coffey broke a 31-31 tie to put DU up 2-1. An 11-3 advantage in the fourth was all that DePaul needed as they clinched the match with a 25-12 win.
Genesis Miranda had a career-best 27 kills versus the Rockets while Mildrelis Rodriguez had a great match of her own with 18 tallies. A balanced offensive attack for Toledo saw five players record 10 or more kills, led by Rachel Vidourek's final of 19.
The Aces got off to a good start against the Rockets, taking the first two sets. Toledo led the opening game by a 16-12 score before Miranda brought the Aces back. UE rallied to tie it up at 18-18 before Miranda took control. Six of Evansville's last seven points were kills by the sophomore as the Aces won, 25-23.
UE made it a 2-0 lead as they won by a 25-20 final in game two. After the Aces jumped out to a 5-1 advantage, Joselyn Coronel helped the lead grow to six at 12-6 with a kill. A Carly Townsend kill capped off a Rocket rally as they tied it up at 18-18, but the Aces punched right back as Miranda had three kills in a game-ending 7-2 rally. It was an ace from Miranda that clinched the set.
Both teams duked it out in the third and fourth sets, but Toledo was able to eke out 25-22 and 25-23 wins to tie the score and push it to a fifth set. With the score tied at 12-12, Toledo scored the next to and had match point. With their backs against the wall, the Aces rallied back with three in a row to have match point on their side, up 15-14. Just as fast, the Rockets fought back and scored the last three points to clinch the match with a 17-15 victory.

- INFO: For all of the latest information on University of Evansville volleyball, log on to the sport page on GoPurpleAces.com or follow the program on Twitter via @UEAthletics_VB.
- DONATE: For information on giving to UE Athletics or its individual athletics programs, visit the DONATE tab on the top of GoPurpleAces.com.
- TICKETS: To purchase tickets for University of Evansville athletics events, log on to GoPurpleAces.com and click on the TICKETS tab on top of the page.

Katterhenry on top at Redbird Invitational
Purple Aces junior Kayla Katterhenry is on top of the pack with thirty-six holes in the books as the University of Evansville women's golf team opened up the season on Sunday at the Redbird Invitational at Weibring Golf Course in Normal, Ill.
Pacing the way for the women was junior Kayla Katterhenry, who leads everyone by two strokes with 2/3 of the tournament down. She carded a 3-over 75 in the first 18 holes before gaining a ton of ground in the second round. Katterhenry finished with a 1-under 71 to finish the day at +2.
Her score of 146 is two ahead of Ohio University's Hailey Hrynewich. She tallied a 148 with rounds of 72 and 76. There is a tie for third, three strokes behind Katterhenry.
On the team side, Bradley and Bowling Green are tied atop the leaderboard. Each school finished Sunday's action with a 612. Northern Illinois is third, one behind the lead while Boston College ranks in fourth place, two off the front pair. The Eagles finished the second round with a 298, the lowest team round of the day.
Katterhenry paced the UE contingent with Maggie Camp and Maria Pickens behind. Each finished with 2-round totals of 163. Camp recorded scores of 81 and 82 while Pickens started the day with a 78 before posting an 85 in round two.
Giulia Mallmann stands with a 169 entering Monday's final round while Rachel Marchi recorded scores of 96 and 92 on her way to a 188. Freshman Madison Cheney played as an indivudal and debuted with rounds of 84 and 81 to finish at 165.
Monday will mark the third and final round of the event. For live scoring, log on to birdiefire.com.

- INFO: For all of the latest information on University of Evansville women's golf, log on to the sport page on GoPurpleAces.com or follow the program on Twitter via @UEAthletics.
- DONATE: For information on giving to UE Athletics or its individual athletics programs, visit the DONATE tab on the top of GoPurpleAces.com.
- TICKETS: To purchase tickets for University of Evansville athletics events, log on to GoPurpleAces.com and click on the TICKETS tab on top of the page.

Contribute to AceNotes
To have content considered for inclusion in AceNotes, please submit a Marketing Request Form. Deadline for submission to AceNotes is 10:00 a.m. on the requested date of publication. Only articles concerning UE related/sponsored activities will be accepted. Articles submitted to AceNotes may be edited for length and clarity. Submitter contact information is at the end of each article.