| | |
| --- | --- |
| AceNotes Today | Thursday, September 3, 2015 |
Organization Fair and Campus Picnic
The Center for Student Engagement and SGA will host the annual Organization Fair and Campus Picnic on Friday, Sept.4 from 4-7 pm. There will be nearly 60 organizations and departments represented at the fair located on the Ridgway East Terrace.
The Student Government Association will sponsor the campus picnic which will be located in Cafe Court. All students are welcomed. Those not on a meal plan will be paid for from the Student Activity Fee. Those on a meal plan will be asked to swipe their card for a regular meal. The menu will consist of fried chicken, macaroni and cheese, cole slaw, veggie burgers upon request, potato salad, biscuits, and desserts.
UE App game to start Friday at 4 PM
The University of Evansville App will launch a virtual treasure hunt Friday at 4 pm. When playing the game, students will use the geo caching features to see where the treasure is on the map and steal from others who have the treasure. At the end of the game, the student who is holding the treasure last will win a $50 gift card to the UE Bookstore and the person who held the treasure for the most accumulated amount of time will win a Fit Bit. The game will run from Friday at 4 pm until Saturday at 11:55 pm.
To download the app, go to your smartphone or mobile device app store for either iOS or Android devices and search for the University of Evansville. The app is powered by Oohlala mobile. The app contains many great communication features to stay informed about what is happening on campus. Use the app when walking around the organization fair on Friday from 4-7 pm to follow organizations you are interested in keeping informed about.
Additional game rules are available on the app.
TONIGHT - First SAB Movie of the Year: The Incredibles
SAB will host its first weekly movie of the year TONIGHT at 9:30 p.m., in Eykamp Hall, Ridgway University Center. Due to the inavailability of the originally scheduled movie, Avengers: Age of Ultron, the movie The Incredibles will be shown instead. (Avengers: Age of Ultron will be shown next week.) Free popcorn will be available. SAB sponsors weekly movies. For future listings check out the flush flash or follow us on facebook or on the UE App. For suggestions of titles you would like to see contact us at sab@evansville.edu
Harlaxton Reception Planned for September 3 at 4:00
A welcome home reception for Harlaxton students and faculty from Spring 2015 and Summer 2015 programs will also be the occasion for UE Community to welcome Holly R. Carter, director of Harlaxton College Programs. The reception will be held September 3 from 4:00-5:30 p.m. in Dunigan Lounge (Room 160), MCurdy Wing of the Schroeder School of Business Building.
New Year. New Time. #NeuDirections Sundays at 4 PM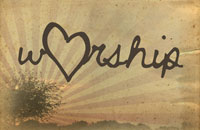 New worship experience for students this year -- Sundays at 4:00 p.m. in Neu Chapel! Everyone is invited and everyone is welcome! Students who feel called to lead in some way are especially encouraged to attend. The service will last about 45 minutes. Come and experience the possibilities of praise and worship!
University Worship this Sunday, Neu Chapel, 11:00 AM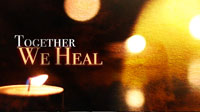 Sleep in and still make it to church! You asked for it and we did it! University Worship is now scheduled for a later time on Sunday morning. Join us at 11:00 a.m. in Neu Chapel! This week: "Demons, Dogs, and Twisted Tongues" from Mark 7: 24-37. All are welcome! As always, Donut Bank donut balls and coffee are available before and after the service.
Annual Skate Event 2015
Looking for something fun to do Saturday afternoon?
Do you like to skate?
Do you like good music?
Do you want to meet new people?
The first 45 freshmen to sign-up get free skate rental and admission to the Annual Skate Event hosted by the Black Student Union. If you need transportation that is not a problem either. The Black Student Union has arranged for a bus to pick-up students on campus and take them to the event and bring them back after the event is over. At the skating rink the students will also be giving away pizza and you can register to win one of three door prizes.
The event is from 4:00 pm-6:00 pm on Saturday, September 5. Bus pick-up is at 3:30 pm in front of Carson.
For more info, stop by the BSU table at the Organization Fair!
UE Students - Compete in Changemaker Challenge for over $3000 in Prizes to Support Your Ideas for Change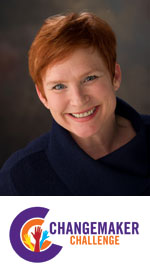 Would you like to help make Evansville a stronger community? If so, be sure to attend the Changemaker Challenge kickoff event on September 8 at 4:15 p.m. Room 100 in Koch Center.
The Changemaker Challenge gives UE students the chance to compete for over $3,000 in prizes to support their ideas for change!
The audience will be briefed on some of Evansville's most pressing needs and ways to be become part of the solution! Students of all majors and class levels are encouraged to attend and learn more about how to participate in the Changemaker Challenge. Kickoff speakers will include Lynn Miller-Pease of Leadership Evansville, President Kazee, Mayor Lloyd Winnecke, and the leaders of the Social Innovation Club. A reception and contest registration will follow.
The Changemaker Challenge is dedicated to launching the world's next wave of social entrepreneurs and innovators. It encourages the brightest University of Evansville minds to compete in teams to solve our planet's biggest challenges with innovative ideas for sustainable solutions and enterprises. The Changemaker Challenge provides the top three finishers with seed funding to help make their ideas become a reality.
To learn more, visit www.evansville.edu/cc or e-mail ck116.
Auction of Old Stone House Furniture, Antiques, Collectibles and Misc.
Earlier this year, the University of Evansville sold the Old Stone House to a private buyer. Many furniture pieces and other collectibles that were not included in the sale but were originally in the home will be sold through a live auction on September 17 in UE's Carson Center, Maikranz Family Gym (small gym) beginning at 10:00 a.m. with doors opening at 9:00 a.m. This auction is for the UE Community and for the general public with proceeds going towards the Ruth and Thomas Morton Jr. Endowed Scholarship that supports students with financial need.
There will be a pre-auction preview for the UE community on Wednesday, September 16 from 2:30 to 4:00 p.m.
For more information about the items being auctioned, go to Curran Miller Auction/Realty, Inc.'s website at www.curranmiller.com and locate the heading titled "Contents of Old Stone House, Live Auction," then click on the "View Auction" button.
BiSci Club Call-out Meeting
Interested in biological sciences? Looking for volunteering or leadership opportunities? Meet us at the Organization Fair this Friday from 4-7 pm outside of Ridgway University Center, or join us for our call-out meeting next Monday, September 7 ,at 6:00 pm in Room 101 in Koch Center.
Hosts Needed for Overnight Visit Programs!
Are you interested in hosting a prospective student? The Office of Admission will be holding several overnight visit events this year and are looking at current students to help host. If you are interested in being a host, please email Catie Taylor at ct37 with you hall, room number, and phone number
Lost USB flash drive
A red USB flash drive with a purple University of Evansville lanyard was left in Hyde Hall 5A late last Thursday (August 27) afternoon. If you found it, please contact dr130@evansville.edu or return it to the Department of Foreign Languages office in Olmsted Hall – 3rd floor. Optimistic to get that back!
Volunteering Opportunity at Audubon State Park
There will be a volunteering opportunity at Audubon State Park on Saturday, Sept. 26, from 8:30 a.m.-noon. Meet at the Park Office/Welcome Center. Lunch will be provided
National Public Lands Day is the nation's largest single-day volunteer effort for America's public lands. This year marks the 21st annual celebration and we'd love you to join in. Lunch will be provided for volunteers. This is a great opportunity for church groups, scouts and others to help beautify the park. Volunteers should wear appropriate clothing for the weather and for trail improvement projects.
Groups and individuals interested in volunteering should contact Mark Kellen. Staff Contact: Mark Kellen at (270) 826-2247 or mark.kellen@ky.gov

UE Swim Team Offering Swim Lessons for Children 3 to 18
The UE Swim team is offering swimming lessons for children between the ages of 3 and 18 that are designed for any swimming ability and level of experience. There are seven different session that will take place in the fall of 2015 and winter/spring of 2016. Each session costs $65 and will consist of six lessons. Please click here for full information. We thank you for your support.
UE and St. Mary's Hospital for Women & Children Offering Financial Preparedness Class for New Parents
The University of Evansville and St. Mary's Hospital for Women & Children are offering a class on financial preparedness for new and expectant parents on Tuesday, September 8, from 6:30-8:30 p.m. The class will be in the St. Mary's Gift Conference Room.
While the class is free, registration is required. To register, go to stmarys.org and click the "Class or Event" tab, or call Terry Cooper at 812-485-6016.
This class is for those having their first child and for those who are welcoming another baby to the family.
Topics to be addressed in the class include: household financial planning; taxes and insurance; and resources available for those needing assistance.
UE Leadership Academy - Applications
Interested in developing your leadership skills and techniques? Hoping to enrich the organizations you are involved with by being a student leader? Consider UE Leadership Academy! Applications are available online at http://goo.gl/forms/7A8nYnP8JR and at the Org Fair on Sept. 4.
For questions or more information, contact Anna Kalt (ak195) or Megan King (mk225).
Reward: Lost Car Key
A reward is offered for a Toyota car key lost on campus yesterday. The key is black with alarm buttons at the base. It was probably lost somewhere around Hyde Hall or Olmsted Hall. Please contact rs226@evansville.edu if found to claim your cash reward.
UE Jazz Ensemble II
Do you want to play jazz? Join Jazz Ensemble II. Jazz Ensemble II meets Wednesday evenings from 7-8:50 p.m. in Fine Arts Room 110 (rehearsal hall). Contact Dr. Zifer at tz3@evansville.edu for more information. MUS 113-413 Section 02 for 0.5 credit hours. Come SWING with us!
UE Student Interest Survey
UE students, please take 10-15 short minutes to tell Student Life about your interests. We use this information to plan events and make connections between your interests and campus organizations and offices.
Here is a link to the survey:
LaNeeca Williams Nominated for a Mayor's Diversity Award
Congratulations are in order for LaNeeca Williams! She has been nominated for one of the Mayor's Celebration of Diversity Awards tonight, at the Evansville-Vanderburgh County Human Relations Commission Annual Dinner. She was nominated for the UE 2014 MLK Day Rosa Parks Re-Enactment Bus.
Birth Announcement - Riley Elizabeth Ziliak
Becky Ziliak, director of the Health Center, proudly announces the birth of her grandchild. Riley Elizabeth was born on August 31 in Naperville, Illinois. Her parents are UE alumni Joshua and Ellen (Miles) Ziliak. Riley is welcomed home by her siblings, Austin and Claire.
Men's Soccer Meet & Greet
Stop by Ridgway University Center this Thursday and Friday between 11:00 am and 1:30 pm to meet some of your favorite Aces men's soccer student-athletes. They will be distributing information about their new supporters group, UEFC. Stop by and show your support for your Purple Aces!
Aces Softball Needs Your Help!
The UE softball team is looking for 2 student managers for the 2015-2016 school year. If interested, please contact Coach Watson at aw358@evansville.edu by Friday, September 4.
Aces Softball Needs Your Help!
The UE softball team is looking for 2 student managers for the 2015-2016 school year. If interested, please contact Coach Watson at aw358@evansville.edu by Friday, September 4.
Contribute to AceNotes
To have content considered for inclusion in AceNotes, please submit a Marketing Request Form. Deadline for submission to AceNotes is 10:00 a.m. on the requested date of publication. Only articles concerning UE related/sponsored activities will be accepted. Articles submitted to AceNotes may be edited for length and clarity. Submitter contact information is at the end of each article.